Fall in Yosemite is stunning. Snow in Yosemite is stunning. Together, they are rare. And a photographer's dream.
Just three hours from my house outside of San Francisco, Yosemite remains my absolute favorite National Park. In late 2020, with a break in travel restrictions emerged, I snuck away to a virtually abandoned Yosemite National Park. My Fujifilm GFX 50R in hand, all-wheel-drive, chains, and excitement in hand, the quick three-hour trip would be the first time I'd shot the fall colors in the park. I've been there in snow, rain, summer, harvest moons and all sorts of conditions, but not fall.
Anyone who photographs landscapes knows a few truths. The largest one could be "to prepare for disappointment." You don't control light or weather, and even the most beautiful hikes can deliver no great photos. (Though just being in these places is good for your soul, despite the shutter sadness.)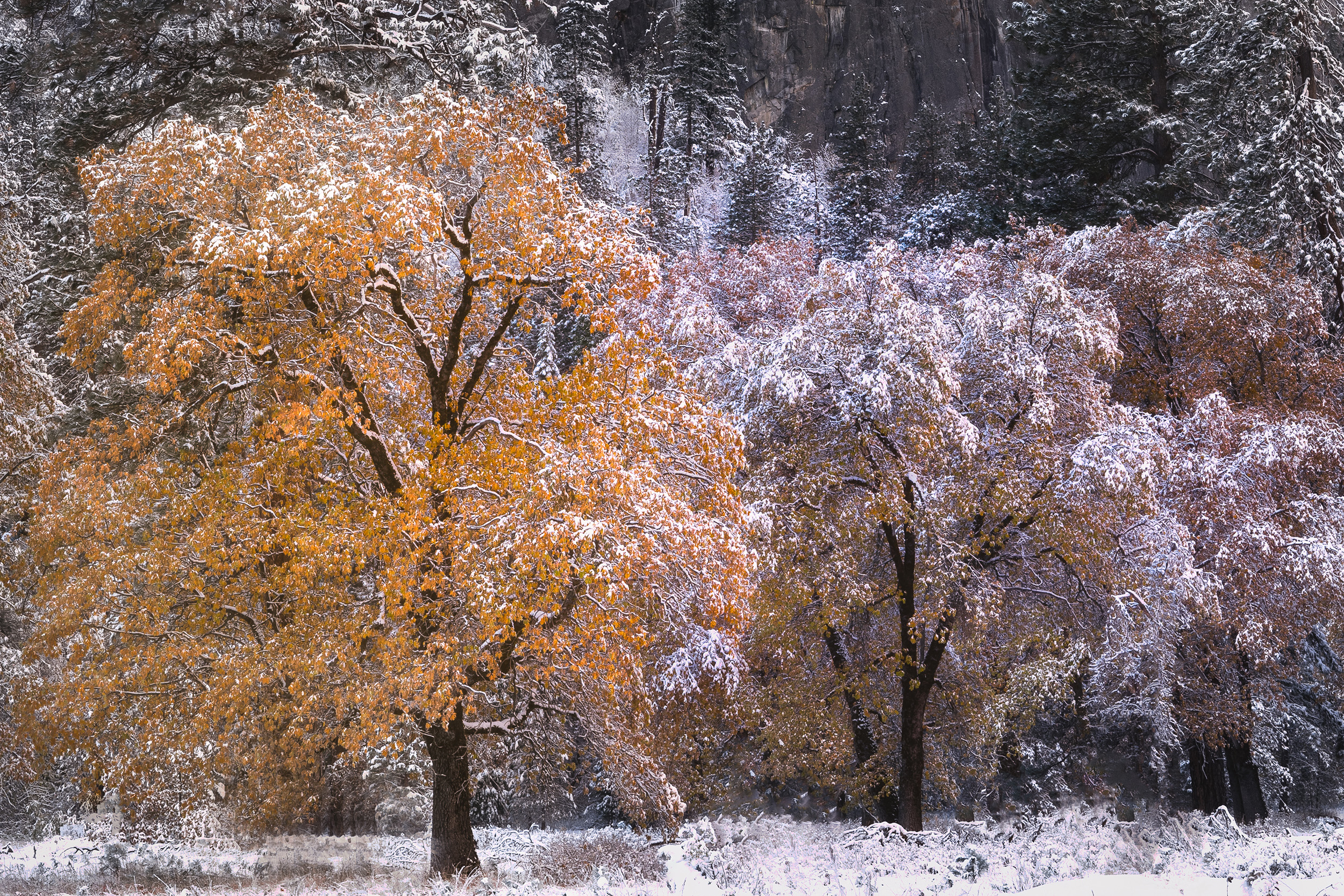 But you have to set yourself up for success. Make your own luck. Those rare, special moments are even more amazing because they are so rare. And if you are lucky enough maybe you'll capture and share them in photos.
In my case, I had timed my trip for fall colors. The risk this time of year is clear blue skies, a sudden wet storm dropping the leaves, and warm weather. Not exactly deal – and certainly not dramatic – conditions. But after looking at the forecast and seeing snow, I altered my plans. I switched to closer (albeit more expensive) lodging as people cancelled reservations. With the snow coming I didn't want to have to go far and shoot as much as I could. And living relatively close, I had options.
Chasing Light
One of the advantages of Yosemite is its footprint. The park roads are mostly a one-way, large oval. While that's a little over-simplified, what it does mean is that when the park isn't jammed with cars and people, you can loop the majority of the park in just 30 minutes and you've got easy access to multiple vantage points for all its granite, forest and waterfall wonders.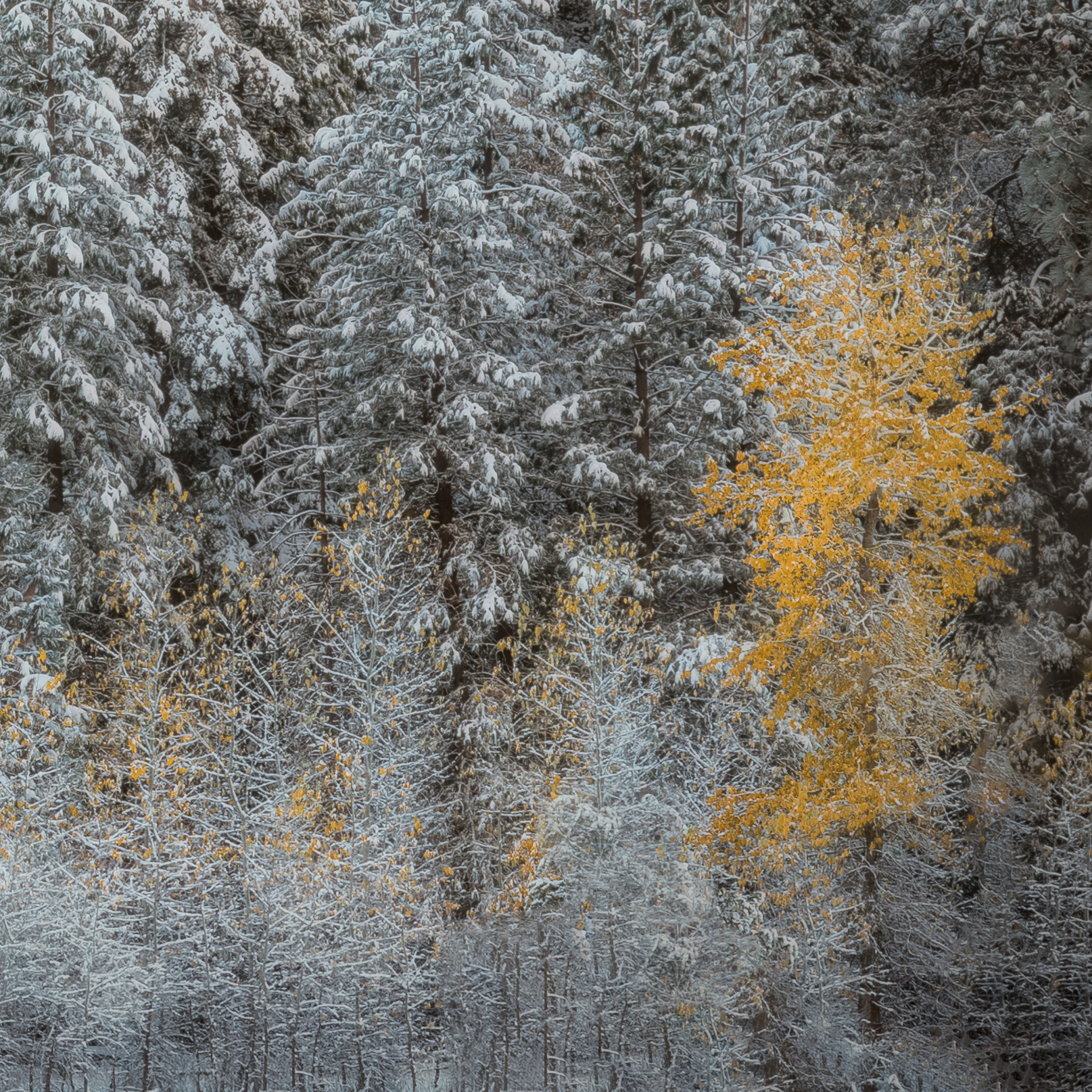 You can recalibrate and chase light fairly fast. We all know how critical light can be. And there's something very, very special about light in Yosemite. It can produce the dramatic Horsetail Falls "firefall event," but the massive granite cliffs, often stacked in opposing directions, deliver an abundance of opportunities for first light, last light, and side light in between. That light feels at times like a giant softbox, moving down the massive rock faces, revealing millions of years of character with yellow, pink and red glow.
A second advantage is light lasts in Yosemite. Maybe I'm being a bit dramatic, in general, landscape tends to be an early morning, early evening event for the best light. (Lots of exceptions.) But with a little time in Yosemite, you'll get a sense of how light bounces off the massive land formations. And in many places, turning around and switching 90 or 180 degrees takes you to more interesting light. And flat light? Then you shoot the mighty Merced river, waterfalls and countless streams (when they're not drought dry) or hike into redwoods.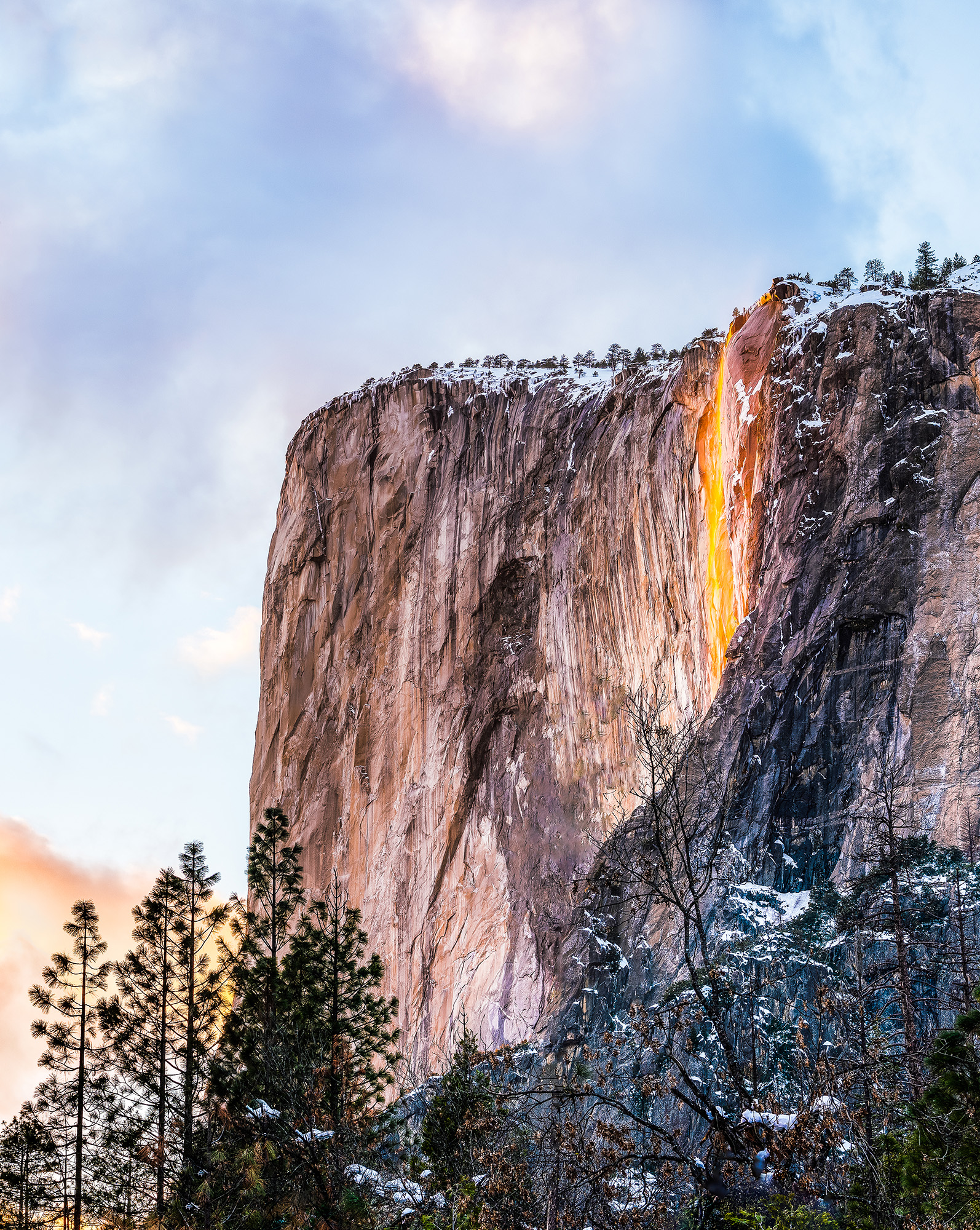 Medium Format Amplies Success and Stumbles
We know the saying that the best camera you have is the one on you. Well, I had the GFX 50R on me, so I really did have one of the best cameras on me. The beauty of this camera is the Fuji manual experience and the files. The large files, attention to detail and that indescribable thing about medium format pictures can create something special.
But like any high-end, specialized tool, a medium format camera can amplify your success, and will absolutely amplify your stumbles and mistakes. For all its advantages, this big sensor is very sensitive to shake. You cannot skimp on a great tripod (a RSS MODEL for me). And you absolutely have to watch the image stabilization of the lenses in combination with the tripod. In my experience, the lens stabilization will fight the tripod. And any slight movement at the slow stutters of landscape photography – especially that big beautiful sensor – will just wreck sharpness and focus.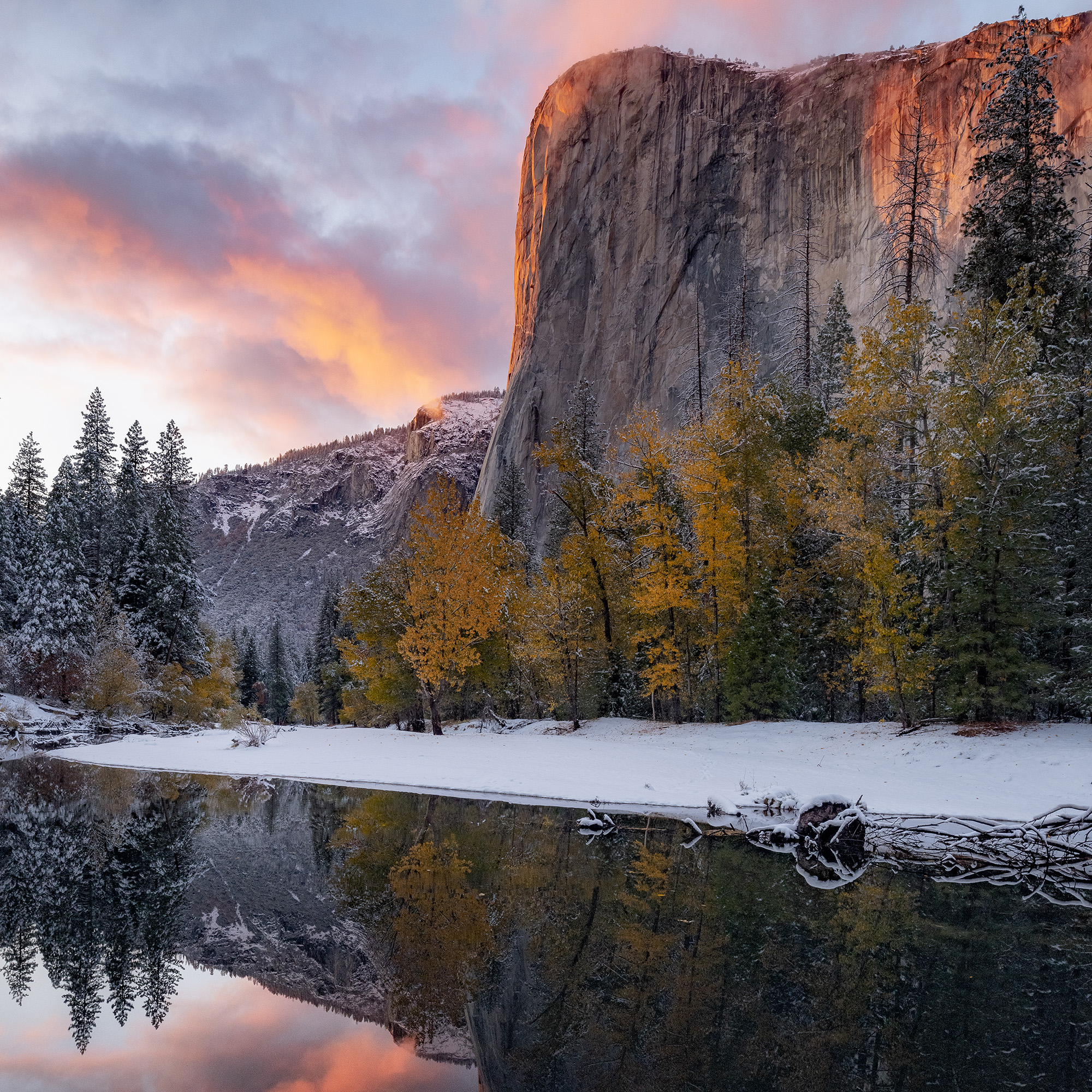 When shooting Yosemite's absolutely spectacular Horsetail Falls in 2019, I witnessed an amazing feat where not only did the falls "light up," but high winds blew the water off the face, making the great granite face look like a fire-breathing creature. And the whole time I had stabilization on during tripod shooting with the GF 100-200mm + 1.4 extender. Every picture was a bit blurry. (It's possible ,there were other sources of shake. It's hard to tell, but a tripod in a foot of snow tends to be very stable.) Fortunately, the next day, the falls lit up again (that's so rare), and it was a spectacular event and picture. Not as good as the night before, but still fantastic. (And there's almost limitless options to crop and tighten, leaving me never wanting for an extreme telephoto.)
With my Fuji X-Ts, I often had to bracket to cover extreme dynamic range. That's true of many cameras without the combination of a lot of megapixels and great dynamic range. The GFX's dynamic range makes that almost unnecessary except in the most extreme situations. I would consider myself a moderate on processing. With landscape, I shoot in RAW, and process every photo. Fall colors do well being pushed, and I don't mind shoving them. I like to capture the scene as I saw and felt it, but also amplify that slightly to transmit that to the viewer, with some editing, and always the best possible title I can dream up.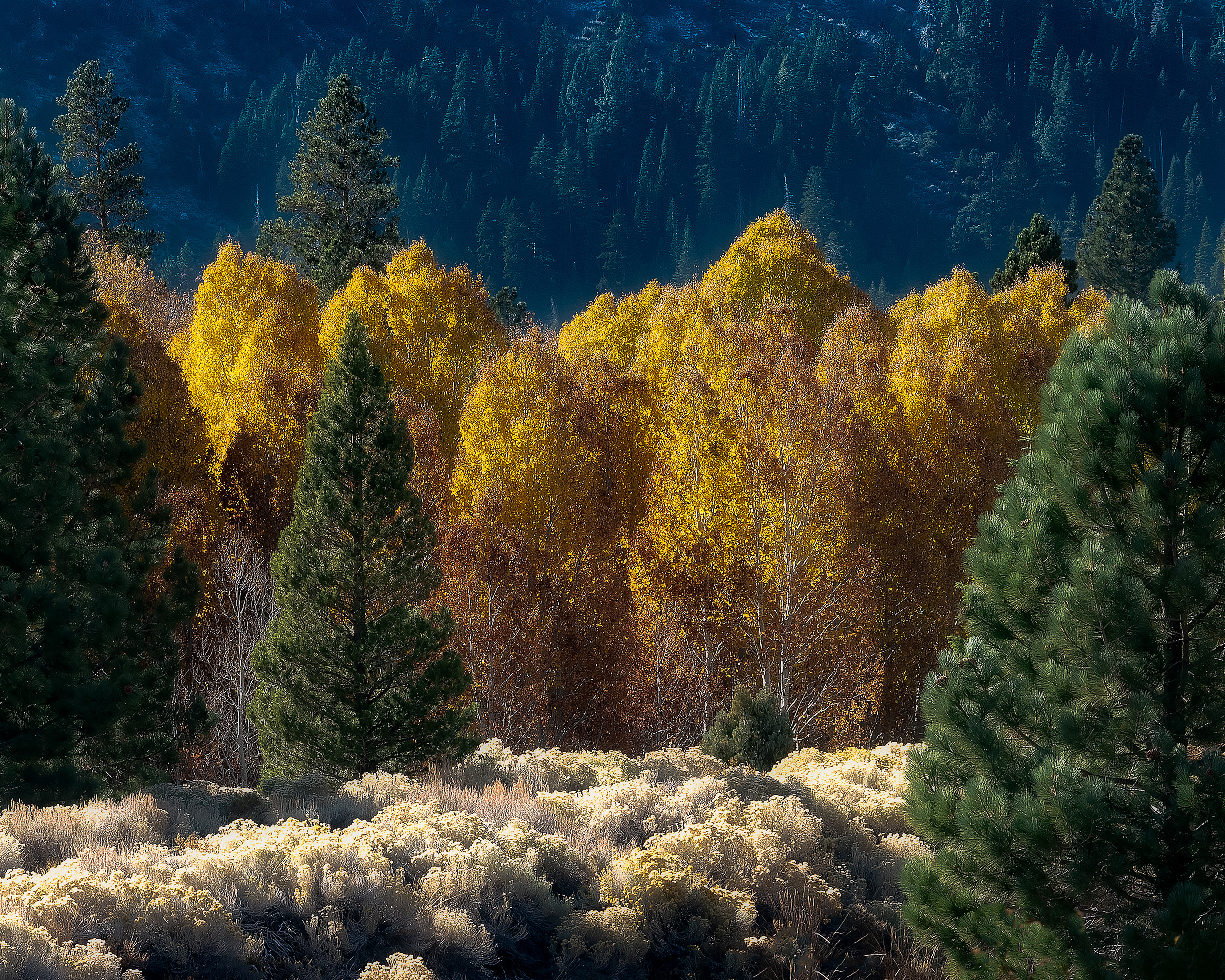 I do stop at sky replacements, and other aggressive tactics (like cloning in water to a dry Yosemite waterfall). Processing  can be hotly debated. Your preferences may vary for some shooting or all of your shooting. In my case, I use my XT camera and JPG and RAW for street, travel, portraits, etc., including the terrific film situations. But for landscape, it's always RAW and shaped in post. In my opinion, it's your art, so process to your taste.
An Unexpected Guest Star
In the amazing clash of fall colors and snow, there was an expected guest star of the seasonal show: the Fuji GFX 50R. Medium format is a bit attention getter everywhere I go. I have never owned a camera that got so much attention from other photographers. They see it from afar and instantly ask if it's medium format. It's like peering inside the interior of a classic car – everyone wants to see it. Not the best situation in a pandemic (six feet away, please), but it's fun to have that interaction, since it leads to other conversations about shared locations, tips and the information and excitement photographers so easily share with one another.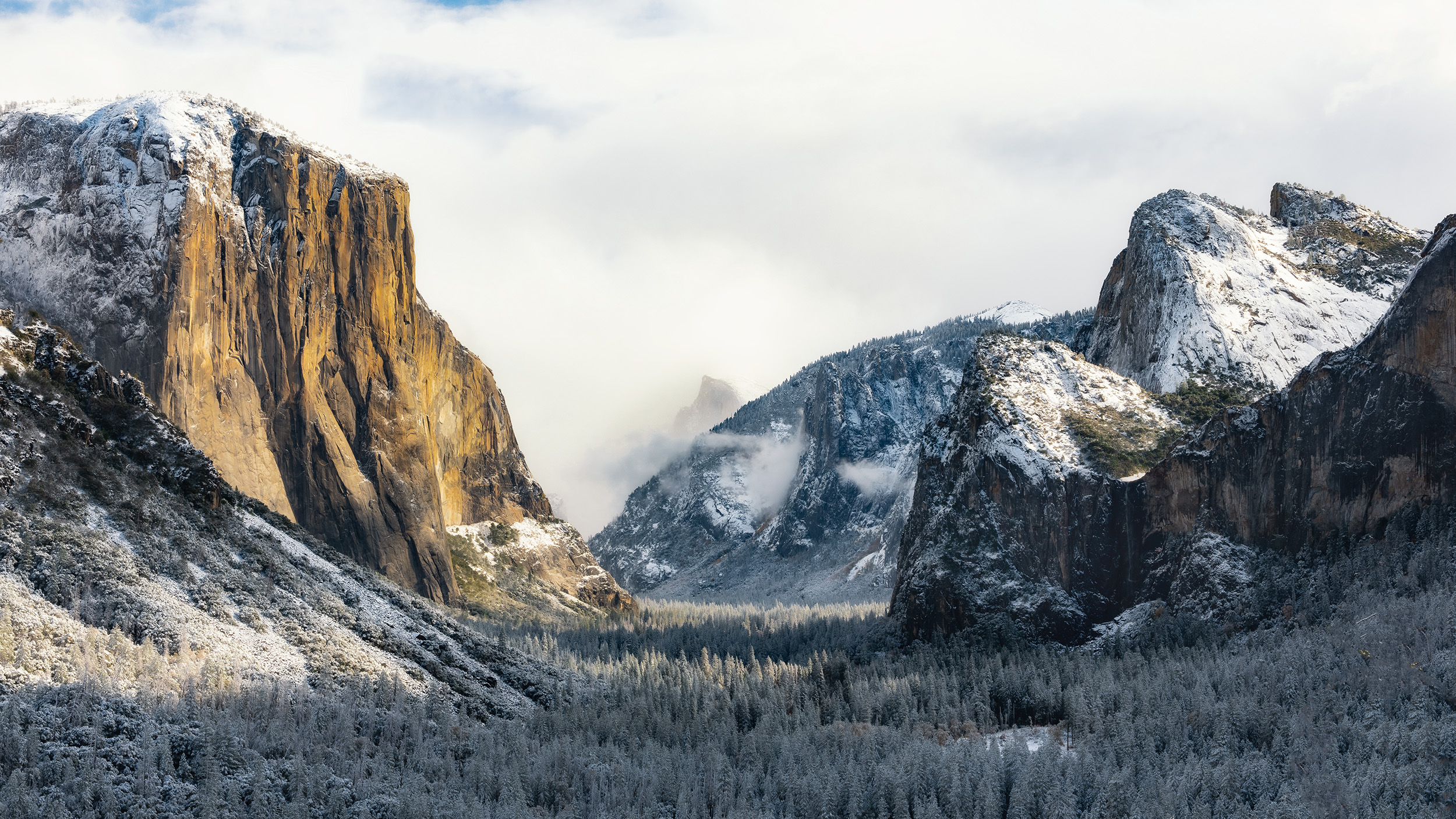 There is a fascination with medium format. And for me, an advanced amateur who isn't "in" the business of photography, Fuji medium format was in reach. And that's not just a cost decision. I've been loving my XT series cameras since picking up a used X-T1 in 2015. The community, a shooting experience aimed at manual motions, and that feeling of past meeting the present, creates a special feeling that stands apart and produces incredible images.
But as powerful as a camera can be, I'd trade in a lot of gear to again see the clash of seasons at my favorite park. Fresh, wet snow on brightly colored foliage. A chapel shrouded in snow. Layers of colors from three, four, or five species of trees and plants symmetrically lined up. A bridge with a stunning view on each side. And granite giants, blushing and bathed in pink light.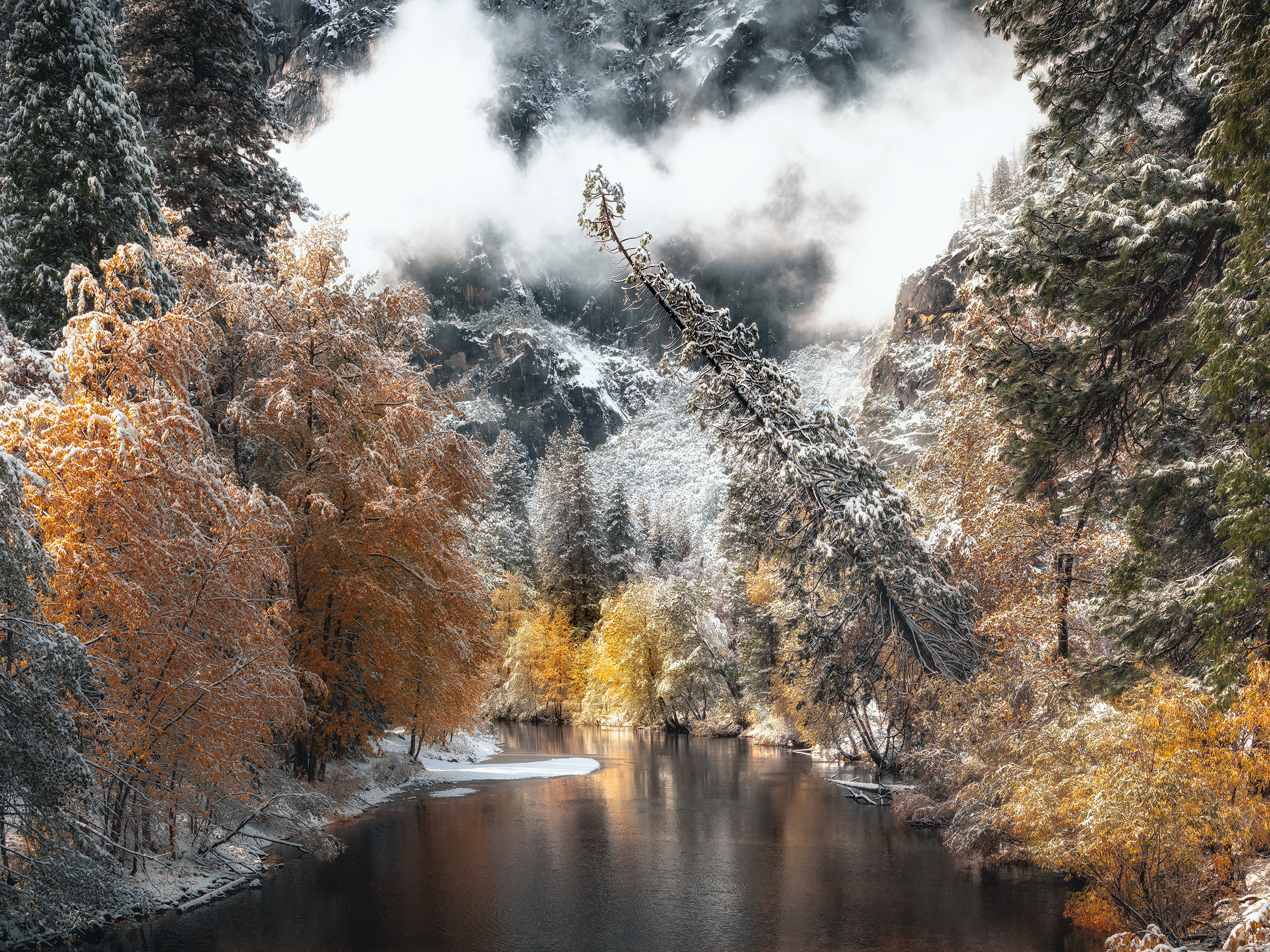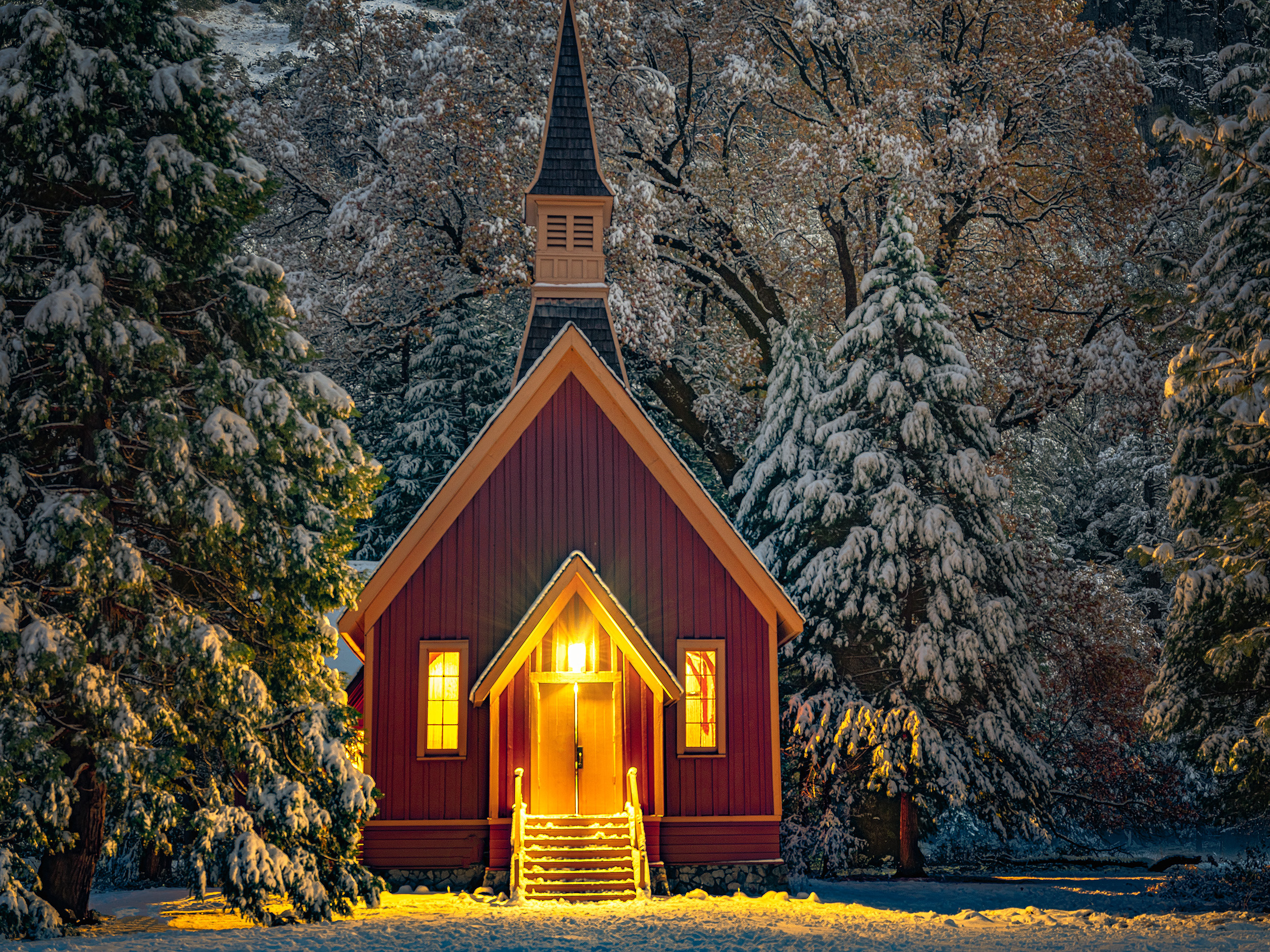 About Author