I love the 28mm equivalent field-of-view. It's my favourite focal length for everyday use. That's why I lamented when Fujifilm discontinued the X70; but also cheered when they released the new XF18mm f/1.4 R LM WR lens. I recently reviewed the Leica Q2, and I loved the combination of an all-in-one compact body with a fast 28mm prime lens. Even though Fujifilm does not have an equivalent camera, I thought I would try to build something similar by combining the X-S10 body with the XF18mm f/1.4 lens. Even though I have reviewed both the X-S10 and XF18mm f/1.4 separately, I have never tested them together before…until now. Can this Fujifilm X Series kit come close to my shooting experience with the Leica Q2? Let's find out.
To begin, this is not a serious comparison between the Leica Q2 and the Fujifilm X-S10 with the XF18mm f/1.4 R LM WR. In terms of resolution and image quality, we're comparing a full-frame 47MP sensor with an APS-C 26MP sensor. In terms of price, we're comparing a $5500 USD all-in-one camera ($6200 for the Q2 Monochrom) versus a $2000 USD interchangeable lens camera and lens combination. Ultimately, the goal of this comparison was to see if I could recreate my shooting experience with the Leica Q2 with a Fujifilm camera kit.
One possible combination was the X100V with the WCL-X100 II converter lens, which would give me a 28mm equivalent focal length. Although this combination would give me a similar leaf-shutter shooting experience as the Q2 (quiet shutter, high flash sync speeds), I would be missing IBIS, something I would need for my style of night photography. I would have the same problem with the X-E4 as the body, and the X-T4 has IBIS but it's too big and bulky to be an EDC camera for me. Even though the XF18mm f/2 R lens would keep the weight down, the image quality would not be on par with either the XF18mm f/1.4 or the 28mm f/1.7 Summilux.
The X-S10 body balances nicely with the XF18mm f/1.4 R LM WR, both in hand and around my neck with a strap. This kit weighs in at 835g, so it's not lightweight. However, you are getting a fast wide-angle prime, as well as a body with a large grip, a fully articulating screen and IBIS. As a comparison, the Leica Q2 weighs 718g, which is impressive considering it also has IBIS and a full-frame sensor. However, the Leica Q2 has a non-articulating LCD screen and no front grip. In addition, the fixed lens design of the Q2 helps keep the weight down. However, having the large grip on the X-S10 helps me forget about the extra weight, and the fully articulating screen helps me get shots that would be impossible with a fixed LCD screen. Overall, the ergonomics and functionality of the articulating screen and front grip helped improve my shooting experience with the X-S10 over the Leica Q2.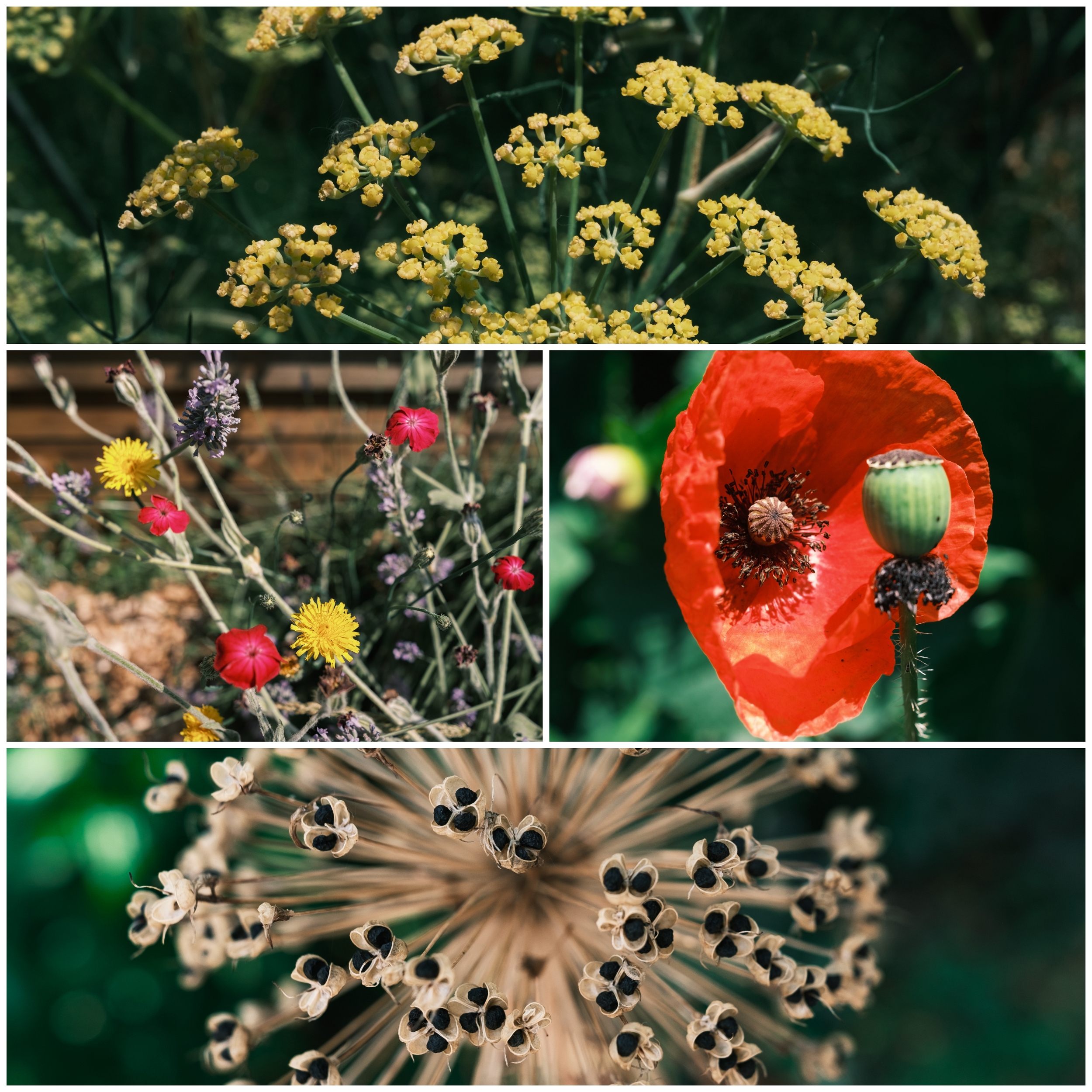 In my full review of the XF18mm f/1.4 R LM WR, I detailed my favourite features of this lens. I appreciate the decent 17cm close focus capabilities, great for capturing flowers or for product photography. Yes the Leica Q2 can get to 17cm, but the lens stops down to f/2.8 in macro mode, while the Fujifilm can maintain the f/1.4 even at minimum focus distance and still be razor-sharp. In terms of overall image quality, the XF18mm f/1.4 is one of Fujifilm's sharpest lenses with minimal distortion and chromatic aberration. In addition, the XF18mm f/1.4 has beautiful starbursts when stopped down to f/5.6, something that the Leica Q2 struggles with. However, for some, carrying the extra weight of the XF18mm f/1.4 over the XF18mm f/2 isn't worth the extra stop of speed, improved IQ and autofocus speed. For me, that extra stop is very useful, not only for subject isolation but also for low-light photography. I'm willing to put up with the extra weight for superior IQ and professional build quality.
In conclusion, I am impressed with the performance of the XF18mm f/1.4 R LM WR lens on the X-S10 body. Due to the large grip, the fast aperture lens balances nicely on the reasonably compact body. Some might consider this combination too big or heavy as an EDC camera kit, but consider what you're getting: a professional f/1.4 wide-angle lens on a body with 6 stops of IBIS, a large grip and a fully articulating screen. Yes, you can swap out the lens for the XF18mm f/2 and the body with the X-E4, but it's not the same. After shooting with a camera like the Leica Q2, it's hard to go back to an entry-level kit. For instance, IBIS is an important feature in an EDC, especially for my night photography. I've also been spoiled by high-quality, fast-aperture lenses.
Most of the images in this article I captured on my first day out with the X-S10 and XF18mm f/1.4. There was almost no adjustment period for me to get used to this combination. I will continue to test and shoot with the X-S10 and XF18mm f/1.4 R LM WR as my EDC camera kit for the next couple of weeks. Ultimately I would love for Fujifilm to make a camera similar to the Leica Q2: an all-in-one fast aperture (f/1.4) leaf shutter equipped camera with a wide-angle lens with either IBIS or OIS. Even if it means the camera is slightly bigger and heavier than the current X100V, I believe many Fujifilm photographers are willing to put up with the compromise, especially to get IBIS. Until then, the X-S10 and XF18mm f/1.4 will be the next best thing. What would be your ideal Fujifilm compact and powerful EDC camera kit, even if it currently doesn't exist? X80 with IBIS and 18mm f/2 lens? X100V with 23mm f/1.4 and IBIS? How about a new XF23mm f/1.4 R LM WR on a new X-E5 with IBIS? Let me know in the comments below. Thanks for reading and happy shooting!
About Author