The year was 2015, the last time Fujifilm launched an f/1.4 lens. The year before, Fujifilm released the XF56mm f/1.2, and then in 2015 revealed the mighty XF16mm f/1.4 R WR. For many Fujilovers, myself included, it looked like Fujifilm was going to release a slew of super-fast primes in the coming years. As we know, this did not prove true. To Fujifilm's credit, they focused on rounding out their entire lens line-up, including the Fujicrons (f/2 primes), zooms, and telephoto lenses. After a six-year wait, Fujifilm has finally launched the much anticipated XF18mm f/1.4 R LM WR wide-angle prime lens. Although it's been on the lens roadmap for some time, we didn't know how big, how heavy, or how much this new fast prime lens would be. Although I have always been a fan of the 28mm field-of-view for my photography, I was never very excited about the XF18mm f/2 R lens. This is why the release of the latest 'Fujilux' (Fujifilm + Summilux) has been an X-Series dream lens come true for me. I've been testing this lens for just over a week, and so far I am impressed with the results.
Before I start my review, let's begin with the main features and specifications of this lens
27mm equivalent field-of-view in 135mm or full-frame
15 elements in 9 groups (including 3 aspherical and 1 ED elements)
9 rounded blade diaphragm for pleasing bokeh
marked aperture ring (f/1.4-16 in 1/3 stops) with A-position lock
Linear Motor focus design (six floating lens elements) for quick, quiet, and accurate autofocus
WR (8 seals) for weather-sealed performance (dust, humidity, rain) to -10deg Celcius
68.8mm x 75.6mm, 370g, 62mm filter thread
20cm minimum focus for a 0.15x magnification
$999.95 USD (not official) $1275 CAD (official)
LH-XF18 optional metal square lens hood $69 USD (unofficial) or $80 CAD (official)
Made in the Philippines
Late May 2021 sales embargo (please check with your local dealers for exact dates)
According to Fujifilm official press release:FUJINON XF18mmF1.4 R LM WR Lens is expected to be available in late May, 2021 at a manufacturer's suggested retail price of $999 USD and $1,275 CDN. The LH-XF18 lens hood accessory will also be available at this time for a manufacturer's suggested retail price of $69 USD ($80 CDN).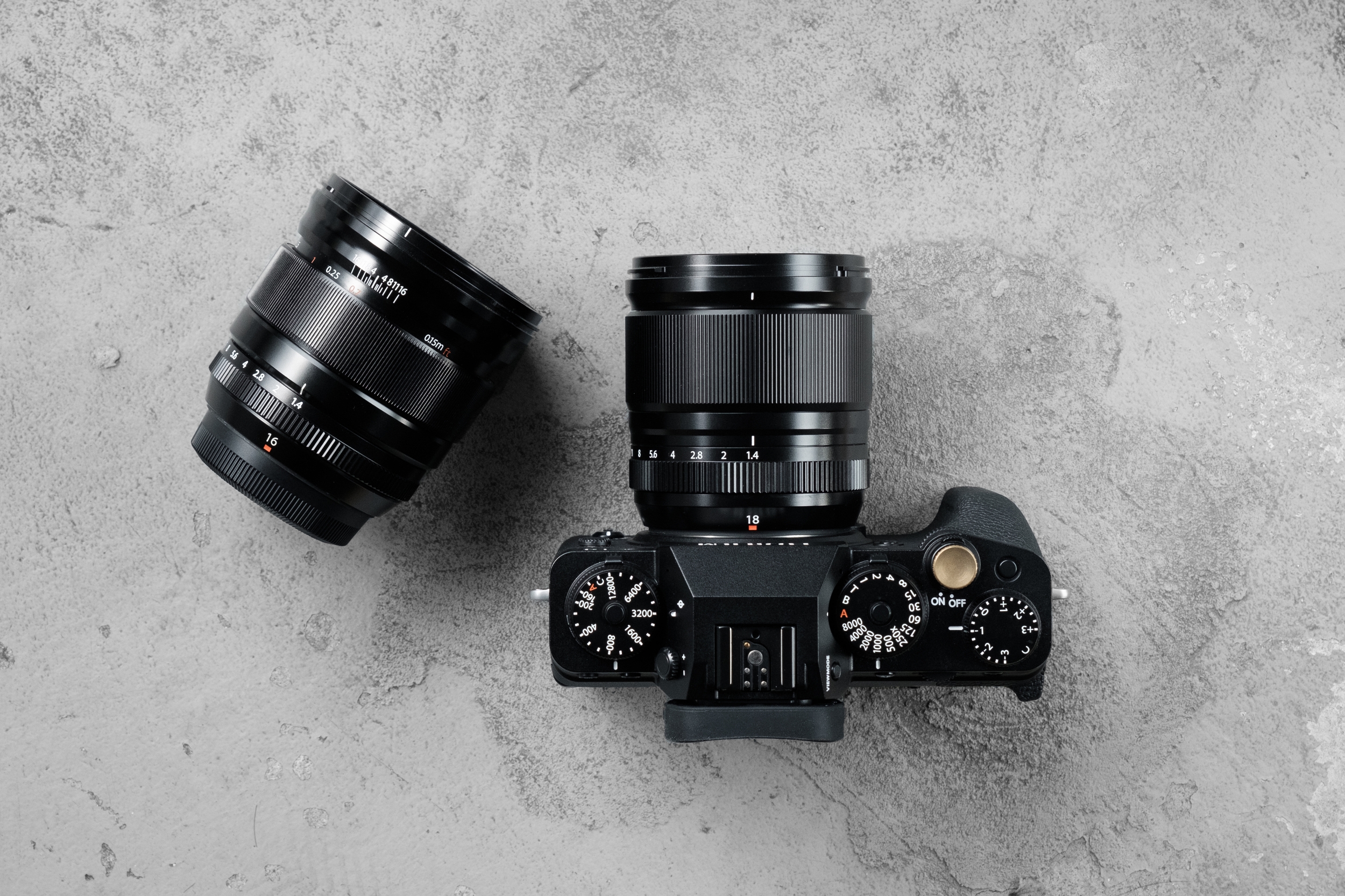 Although I did not directly compare the image quality between the X18mm f/1.4 R LM WR and XF16mm f/1.4 R WR, both are very high-caliber optics. When I first reviewed the XF16mm back in 2015, I was impressed by the image sharpness, rendering, low chromatic aberrations, low distortion, and overall lens performance. Back then, I wished Fujifilm would make an 18mm version of this lens, and basically, they have with this new lens. Although it took the engineers 6 years to make it, they have made some improvements over the previous design. Gone is the clutch-focus design of the XF16mm f/1.4, and now we have the standard focus ring with a manual-focus override option during autofocus. I use this feature often, and I'm sure videographers will appreciate this new design change as well. Focus is also improved with the LM (Linear Motor) design, allowing for quick, quiet, and accurate autofocus. I really noticed the autofocus difference between the XF18 and XF16 while shooting video.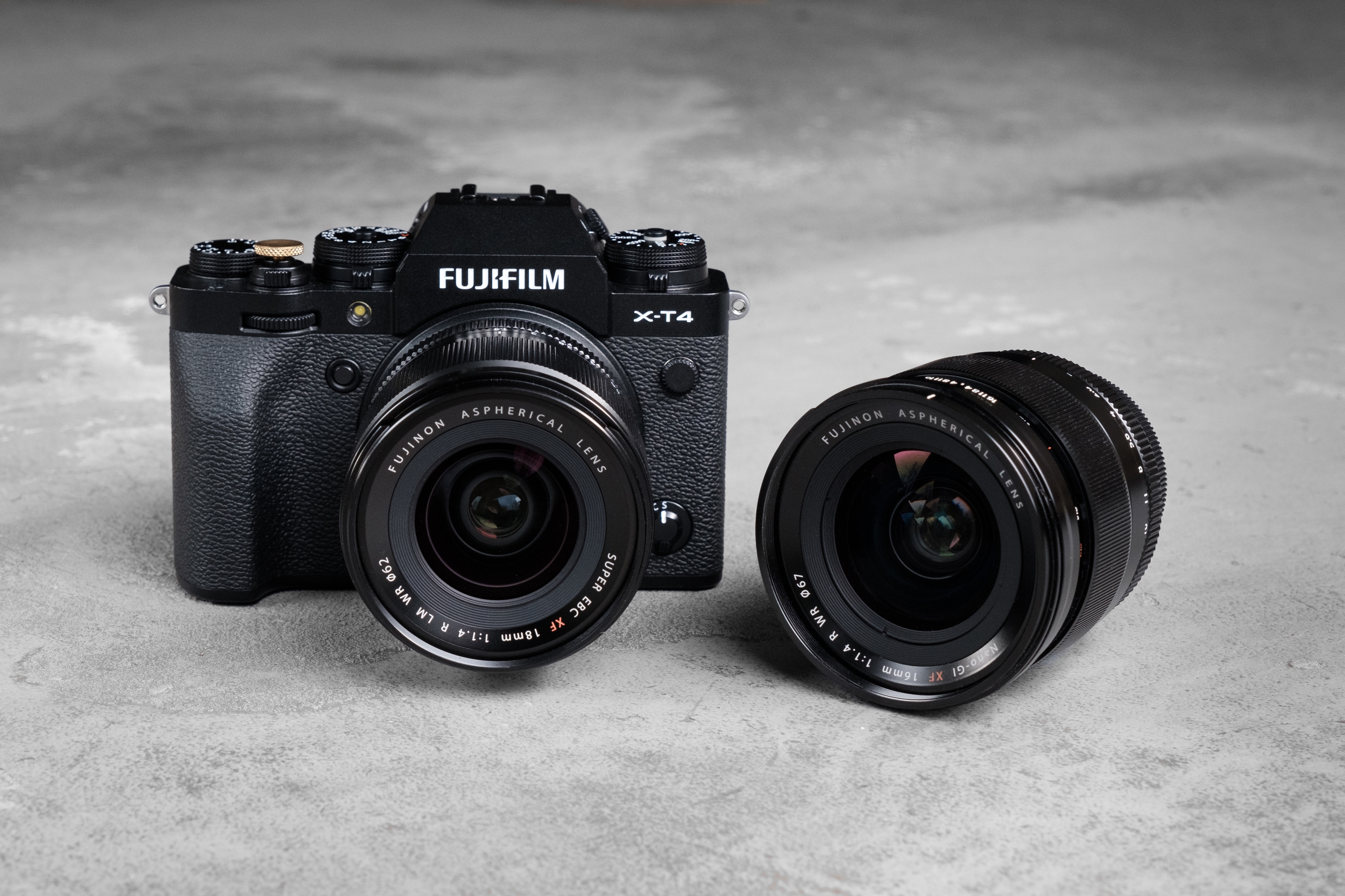 If you are considering either the XF18mm f/1.4 or XF16mm f/1.4, here are some talking points to consider. Both lenses are approximately the same size and weight, the XF18mm having a 62mm filter thread versus 67mm on the XF16mm. Optically both lenses are fantastic, so you won't go wrong with either lens. Where you will notice the biggest difference is the minimum focus distance. The XF18mm can focus up to 20cm (to the sensor plane) for a 0.15x magnification. Not bad. What makes the XF16mm so special is that it has a 15cm minimum focus distance for a 0.21x magnification. If you want to get really close to your subject while pushing the background further back, the XF16mm is the way to go. Many of my colleagues with the XF16mm f/1.4 say this is the number one reason why they keep this lens in their arsenal. Ultimately, your decision should be based on the focal length, and for me, I prefer the 18mm over the 16mm for its versatility.
Optically, the new XF18mm f/1.4 is a pleasure to use. As previously mentioned, I am very much at home with the 28mm equivalent focal length, going way back to my film days. I have a 28mm prime in all my camera systems, including my beloved Leica 28mm f/2 ASPH. for my M system. It's my go-to lens. For my point-and-shoot cameras, again I prefer the 28mm, including the Ricoh GR1, Nikon 28ti, and Minolta TC1. Having the XF18mm mounted to my X-T4 felt right at home for me while wandering the streets of Vancouver. During the day, there's no need to shoot at f/1.4, so the lens was usually set between f/2.8-5.6. Optically, this is where the lens performs its best. In fact, I feel the sweet spot is at f/2.8. There is noticeable vignetting at f/1.4, but quickly disappears by f/2. I did not see any issues with purple or green fringing, something that plagued the XF50mm f/1.0 during my test. Overall, the optics on the XF18mm f/1.4 is first class.
The XF18mm f/1.4 really shines at night as a low-light photography lens, especially in collaboration with the X-T4. I was able to consistently get sharp 1/3 sec exposure images while shooting wide open, although this lens can create beautiful starbursts, even as early as f/4. I've included some night photos at full stop intervals to show the starbursts at specific apertures. I spent more time testing this lens at night since I had more opportunities to shoot at f/1.4. If you don't have a body with IBIS (In Body Image Stabilization), you will appreciate having this lens as the light levels drop. If you do have an IBIS-equipped body, you can take advantage of the unique rendering behaviour of this lens at either end of the aperture spectrum.
My initial thoughts on the new XF18mm f/1.4 R LM WR are extremely positive. Although this lens is large and heavy, it's supposed to be! This is a pro spec'd lens with high optical performance, solid build quality, and a quick autofocus system. This lens will appeal to both photographers and videographers alike. Of course, I am biased since I prefer this focal length over the XF16mm f/1.4 R LM WR, but there are some advantages for the XF18mm f/1.4 R LM WR. As an everyday walk-around lens, the 27mm equivalent focal length makes more sense. If you depend on quick, quiet, and accurate autofocus, again the XF18mm is the way to go. The only major advantage the XF16mm f/1.4 has over the XF18mm f/1.4 is its insanely good 15cm minimum focus distance. Since both lenses are priced similarly, I know many will want more comparison images between these two lenses. Instead of focusing on straight optical performance, I will try and use these lenses differently and show how each focal length can be used for different types of photography. For now, I am happy there is a new Fujilux on the block and it has my name all over it. Thanks to Fujifilm Canada for sending me an early pre-production copy. Once I get a production copy, I will post a new article with new images. Until then, thanks for reading and happy shooting!
About Author