The first Fujifilm X Series camera, officially called the Finepix X100, was launched back in March of 2011. It was a camera that nobody asked for, but everyone could see and appreciate what Fujifilm was trying to do. Although the vision was greater than it's capabilities at the time, the X100 series improved with each new iteration; and now it's a very competent camera that is universally loved. Fujifilm continued this streak of creating innovative stills cameras with a reputation for beautiful retro-design with modern functionality. There were a few anomalies along the way, but in general Fujifilm built cameras that they wanted to build, not what the rest of the market was doing.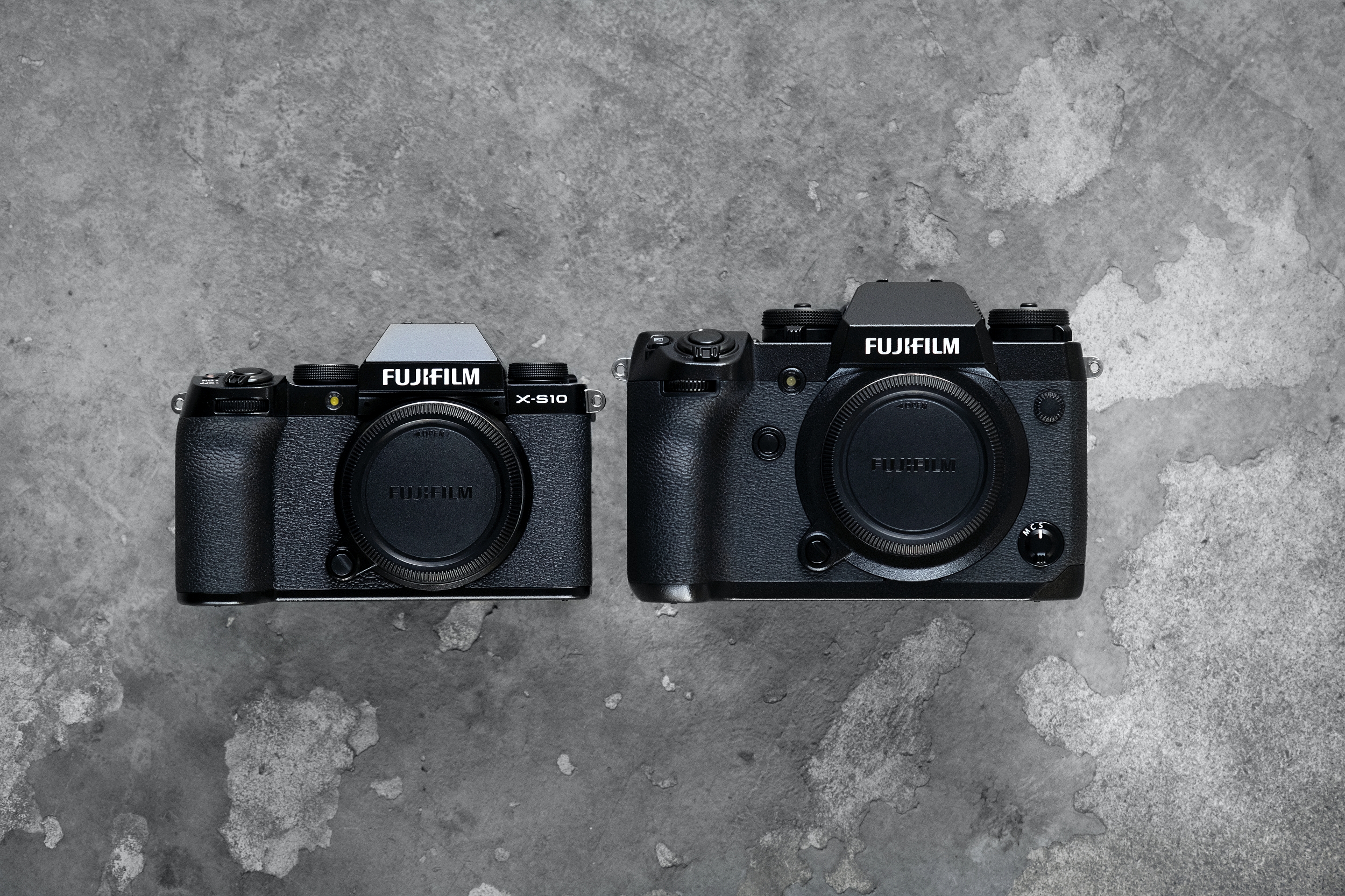 The release of the Fujifilm X-H1 in the spring of 2018 was an unusual camera for Fujifilm. It kept much of the retro-design aesthetics from the X-T2, but it had to be built bigger and stronger to accommodate the addition of IBIS (In-body Image Stabilization). Fujifilm's goal was to appease both the existing customers who were mainly stills photographers, while trying to attract hybrid shooters who also wanted capable video functionality. Many considered the X-H1 a failed project, since the X-T3 ( that was launched just a few months later ) took much of the attention away from their first hybrid photo-video IBIS equipped body. Because the X-T3 was such a success for Fujifilm, it was followed by the X-T4, which is basically an X-T3 with the IBIS mechanism from the X-H1, and the addition of a fully articulating screen.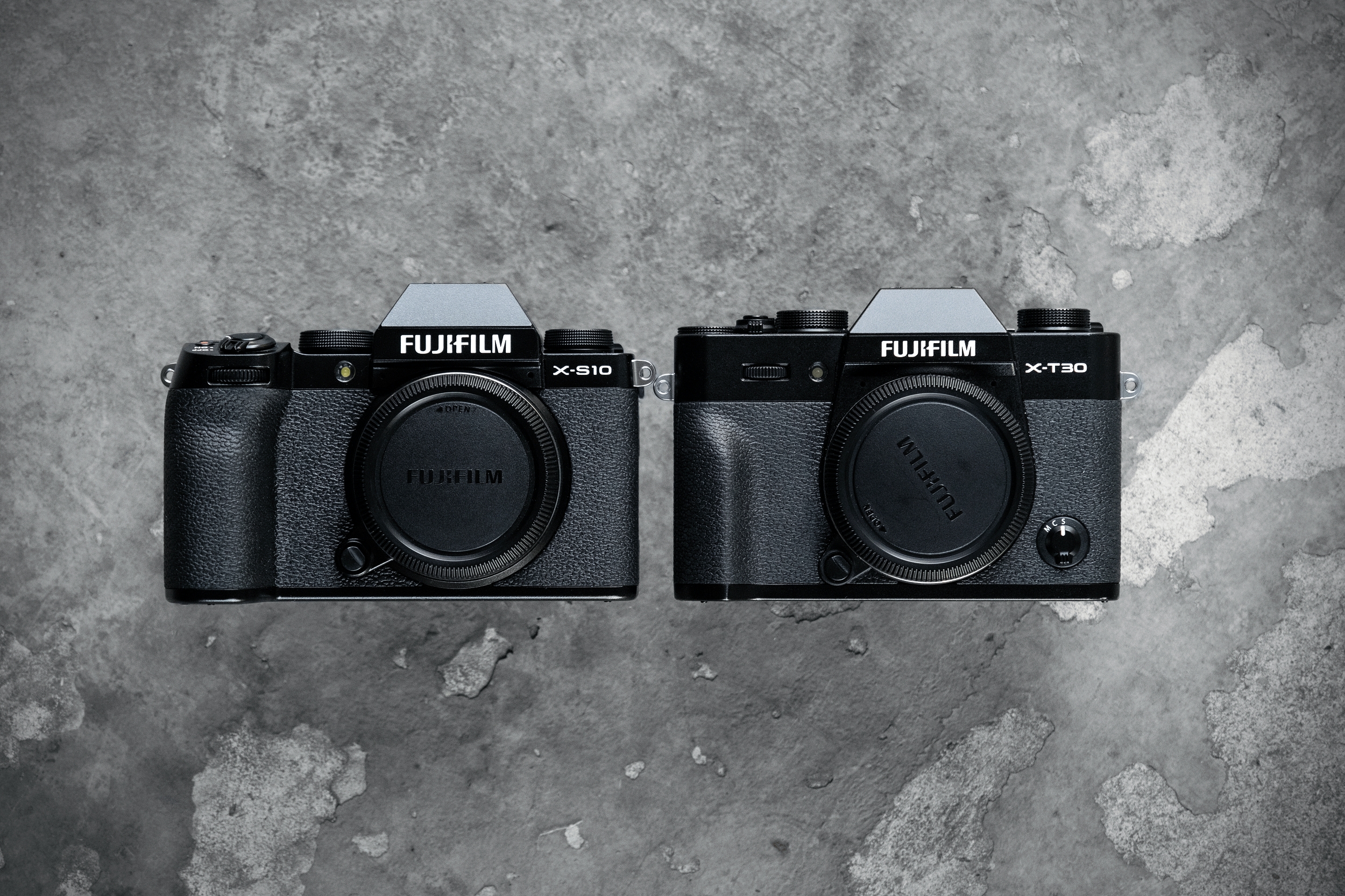 This is where the new X-S10 appears on the scene. Like the X-H1, Fujifilm is still trying to appeal to both stills photographers and videographers, but in a much smaller package this time. It's basically the X-T30 but with IBIS ( 30% smaller than the unit in the X-T4 ). Many of us thought it would be called the X-T40 (similar to what happened between the X-T3 and X-T4), but Fujifilm is very particular about their camera body design and naming strategy. For the same reason why the X-H1 wasn't called the X-T3, the new compact prosumer IBIS equipped camera would break off and become it's own new series for Fujifilm. Here are the main specifications of the new X-S10:
26.1MP APS-C X-Trans BSI

 

CMOS 4 Sensor ( same as X-T3, X-T30, X-Pro3, X100V, X-T4)
X-Processor 4 quad-core Image Processor ( same as X-T3, X-T30, X-Pro3, X100V, X-T4, GFX100)
5-Axis In-Body Image Stabilization (6-stops maximum on pitch/yaw, depending on lens)
EVF 0.39 inch approx. 2.36 millions dots OLED Color Viewfinder ( same as X-T30 )
3" 1.04 million dot Full Articulating Touch Screen
425-point hybrid ( on sensor phase/contrast detect ) AF System to -7 EV
Single SD (UHS-I only) card slot ( same as X-T30 )
Focal Plane Shutter 15min to 1/4000th second (1/32000 in electronic shutter) 1/180th flash sync ( same as X-T30 )
8FPS (JPEG 105 frames) mechanical shutter, up to 30FPS in sport mode (electronic shutter)
4K 30FPS up to 200Mbps maximum 30min runtime
Full HD up to 200Mbps, 60p, 50p, 30p, 25p, 24p maximum 30min runtime
Full HD high speed up to 240p 200Mbps up to 3min
18 film simulations ( same as X-T4 )
Built-in pop-up flash ( same as the X-T30 )
465g including battery (NP-W126S) and memory card ( X-T30 = 383g )
Battery life: 325 frames, 40min video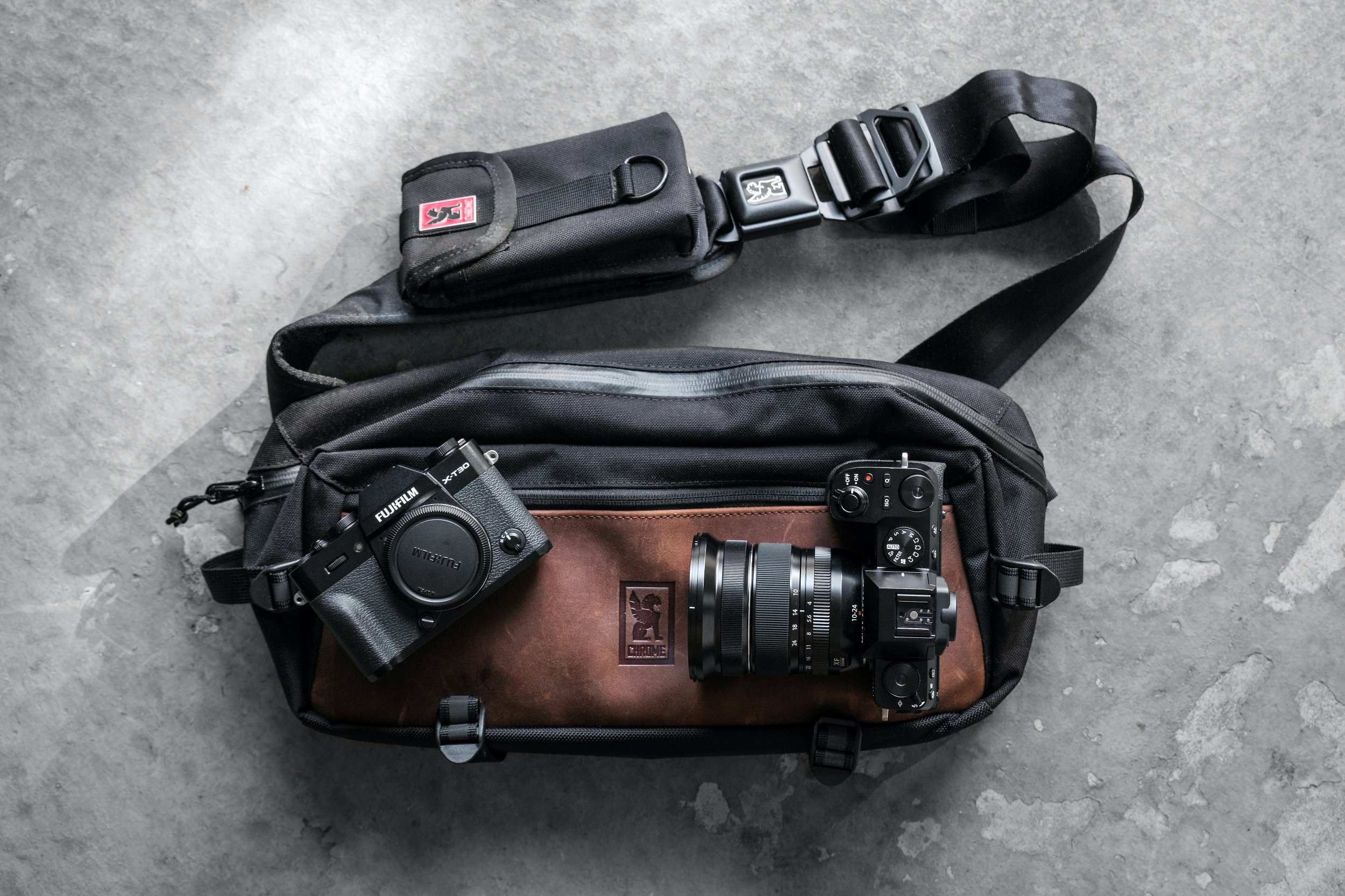 As you can see by the specifications and features of the X-S10, this is a very capable camera. Although the X-S10 has the same prosumer features of the X-T30 ( smaller EVF, single UHS-I card slot, lower resolution LCD screen ); it also has IBIS, a fully articulating screen, a proper 3.5mm microphone jack and running the latest firmware as the top-of-the-line X-T4. In addition, the X-S10 has a deep handgrip, much like the X-H1 and GFX 50S. Spec for spec, the X-S10 is the best value Fujifilm X-Series camera at $999 USD, a savings of $700 over the X-T4. Although you don't get weather-sealing, dual UHS-II card slots, an optional battery grip, larger EVF with higher pixel LCD, or the new high capacity NP-W235 battery of the X-T4; what you do get is a compact, light-weight body with very similar stills performance as it's big brother.
Let's go over my main Pros and Cons of the Fujifilm X-S10:
PROS:
compact size and weight
6-stop IBIS mech ( 30% smaller than X-T4 )
dedicated video on-off button from any shooting mode
dedicated ISO button + moved Q button to top panel ( no accidental press with thumb )
deep hand grip, great for walking around without using a neck or wrist strap
3.5mm microphone input placed above the LCD screen, solid door for USB-C + HDMI
perpendicular battery-memory card door allows access even with tripod plate mounted
built-in pop-up flash
the latest firmware with all the new film simulations, AF modes, menu updates
CONS:
shutter button and on/off switch is stiff. It's a hard press to half-shutter
missing AF-mode dial ( AF-S, AF-C, MF )
the same small EVF as X-T30 with no eye-cup. Not great for those who wear glasses
two unmarked dials are not really programmable ( mostly default settings )
the space between the grip and lens is tight when using larger diameter lenses
PSAM dial makes some dials redundant or not useful in some modes ( in AP mode the front dial does nothing nor is it programmable )
no dedicated programmable zoom-in button ( the joystick can be customized to zoom in with a press, but then you lose AF mode select )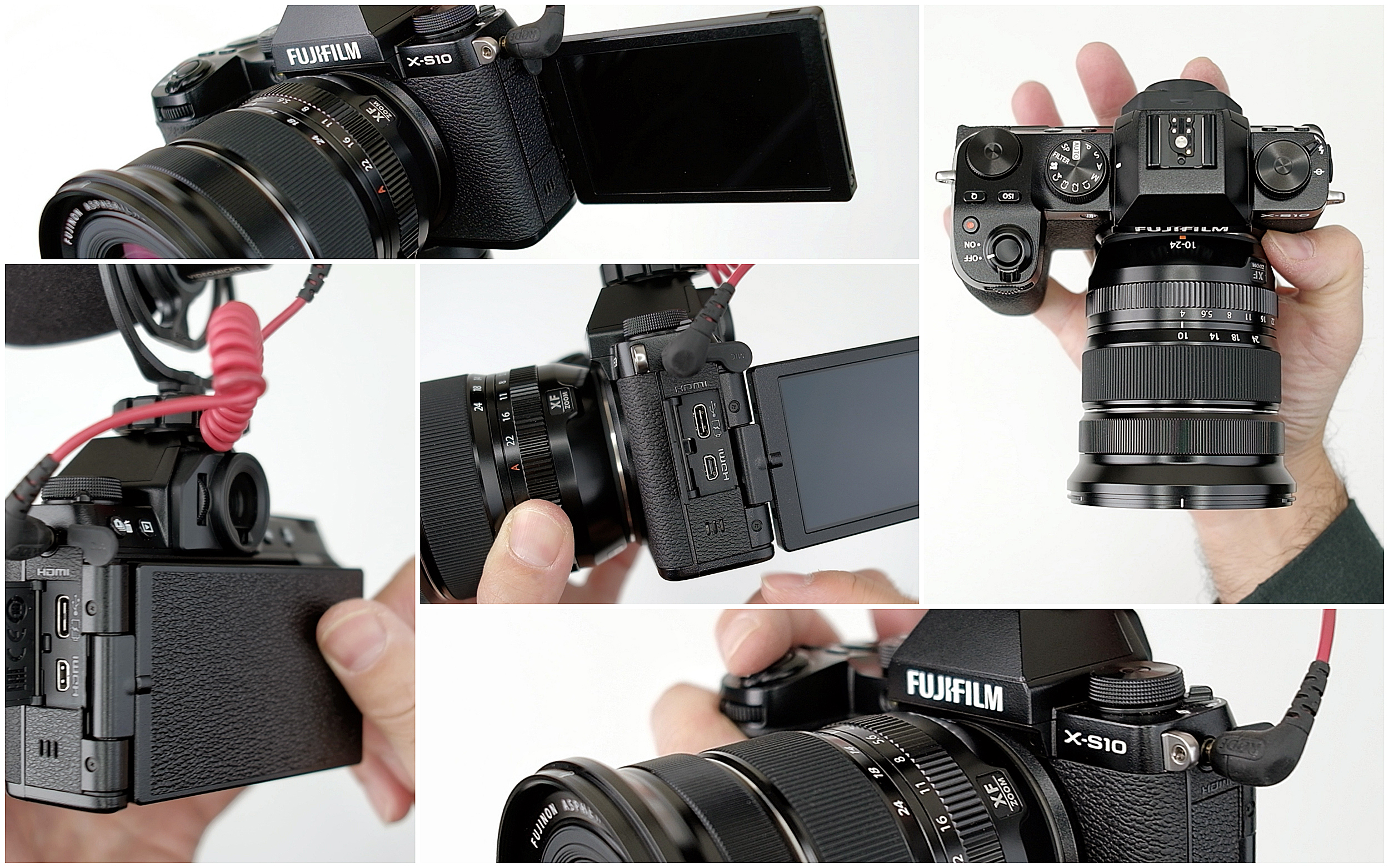 I've had a chance to review this camera for the past two weeks and so far I've enjoyed shooting with it. In terms of hardware, it's a refined camera that has taken the improvements from other X series cameras and packed it into this small-ish body. The build quality feels solid, even more so than the X-T30. However, I do find navigation and button-dial function awkward due to the addition of the PSAM dial, the lack of a rear dial, the missing push button on the front dial, and the non-customizable double top-dials. I hope some of these issues can be resolved with with firmware updates, especially the option to customize the unmarked top dials to something other than the default settings (the top left dial is mainly used for film simulation switching and top right dial is mostly exposure compensation except in Manual mode).
I asked myself who Fujifilm made this camera for, and I believe it's two main groups. First, this camera is marketed towards the current generation of hybrid shooters who might be new to Fujifilm's cameras. It has all the features that aspiring content creators are looking for: IBIS, fully articulating screen, compact/light-weight, and ease of use. Having a proper 3.5mm microphone jack and it's placement is also perfect for videographers, up high and out of the way of the articulating screen ( unlike the X-T4 ). The main PSAM dial is universally understand, and a dedicated video button that can be activated while in any mode makes it clear that Fujifilm is targeting vloggers, Youtubers, TikTokers, etc.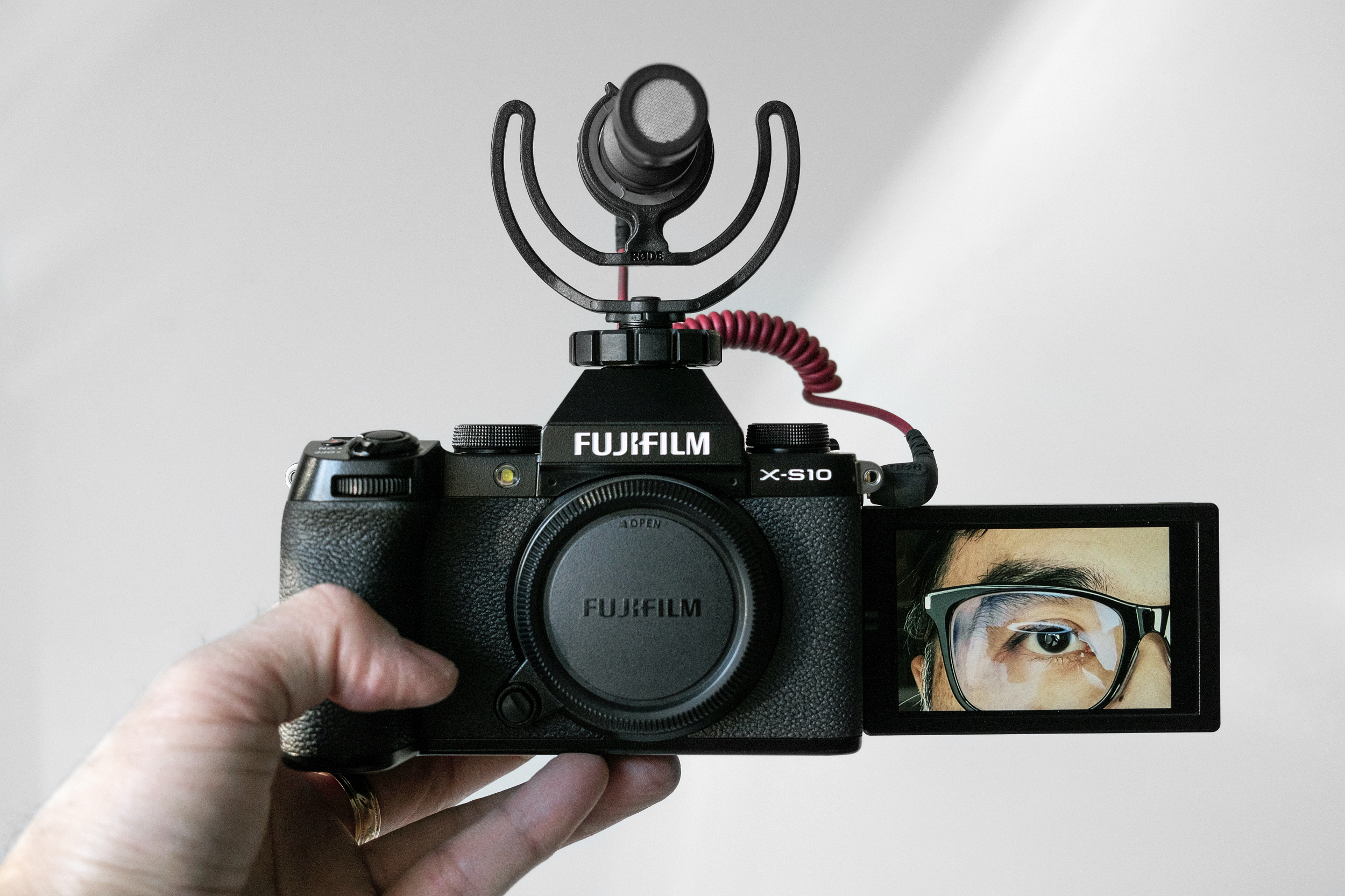 The second group that will appreciate the X-S10 are those who are already in the Fujifilm eco-system. Anyone who currently has an X-T20, X-T30, X-E3 or any of the smaller bodies would enjoy using this mini-X-T4. Fujifilm did not bottleneck the firmware, so internally it runs almost like the X-T4, except where there are thermal limits ( video length ) or physical hardware differences ( different focal plane shutter, smaller EVF, smaller battery, single UHS-I card slot, etc. ). If you have an older Fujifilm body, you will appreciate the new firmware, including the updated AF, the new film simulations and the improved interface. I can also see X-T4 shooters who want a smaller back-up camera, or an X-T3 owner who wants another body with IBIS but can still share the same batteries. In hand the X-S10 reminds me most of the X-H1, but much smaller. If you have an X-H1 but didn't upgrade to the X-T4, this would be a great second camera. However, the shutter button feel is very different between the two even though they look similar, so be aware of this.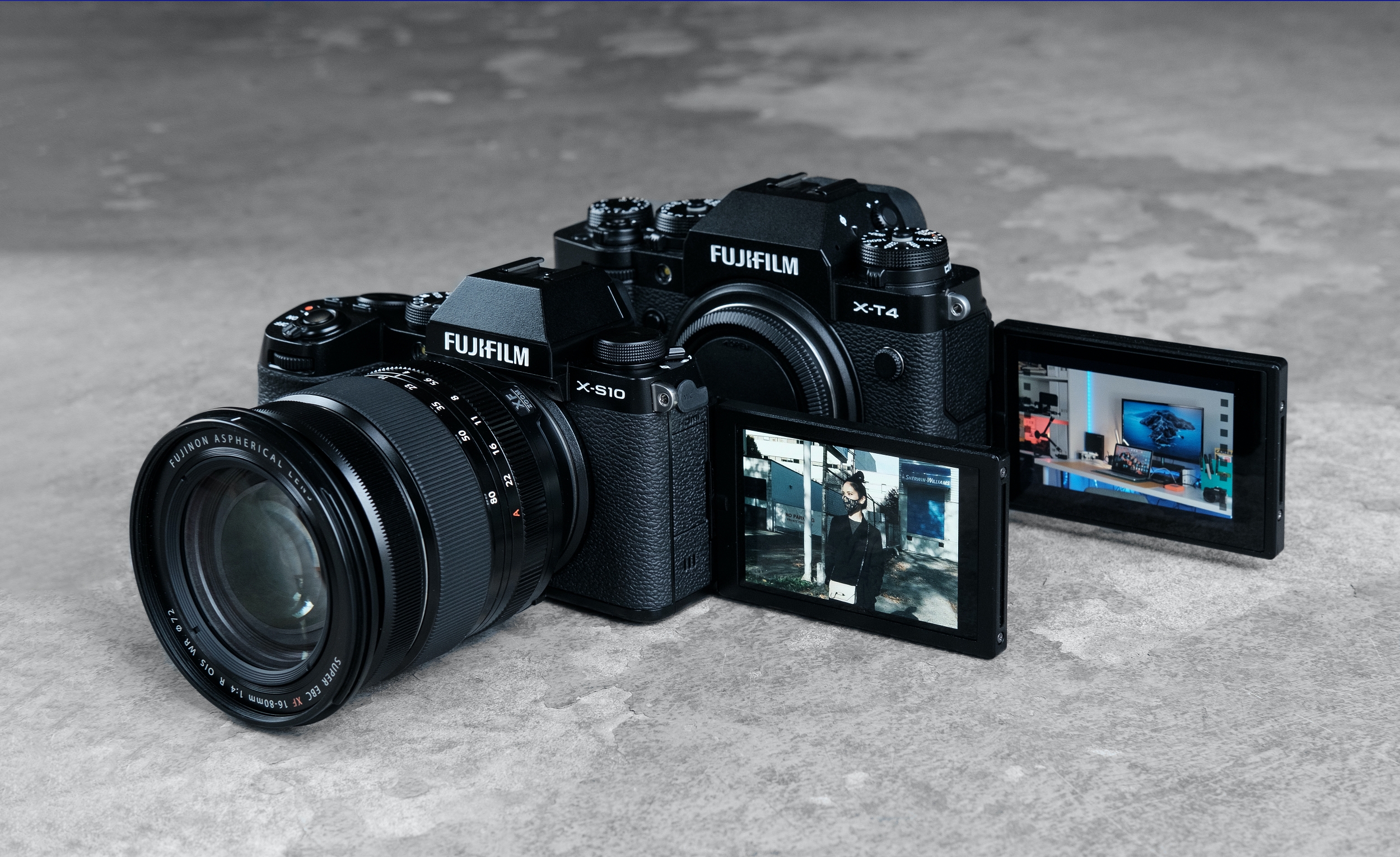 Moreover, I've always appreciated the compact X-Series cameras, but I've never included one into my kit. I don't mind carrying around a larger body if it offers me pro features, such as a larger EVF or dual card slots. However, this new camera is very tempting. Besides taking out the X-S10 to review, I've also taken it with me on my days off with my wife, or when running some quick errands. I rarely drag my X-H1 or X-T4 on my day off, unless I know 100% I will be using it for some serious photography. I usually grab my X-Pro3 and a prime lens when I'm not working. However, the X-S10 is smaller and yet more capable ( in many ways ) to my X-Pro3. It easily fits into many of my non-camera bags, the articulating screen protects the LCD while being stored, and I hardly feel the weight of the kit while running around. I found for my daily outings, the X-S10 paired nicely with the XF16-80mm f/4 R OIS WR. This lens does come as an optional kit from Fujifilm, along with the XF18-55mm f/2.8-4 R OIS. If you plan to vlog, I recommend using the new XF10-24mm f/4 R OIS WR. Although any X-Series lens can mount to the X-S10, be aware that larger diameter lenses will intrude into the space where your fingers wrap around the deep hand grip. I found that with certain lenses, my knuckles did touch the aperture ring while gripping the camera. You can reposition your grip to avoid touching, but this is something to consider if you have large hands and large diameter lenses.
Because my copy of the X-S10 is a pre-production unit, I will not discuss it's performance (AF, IBIS, video, etc.) until I receive a full production copy to review in a couple of weeks. Until then, I can confidently say that this evolutionary amalgamation of Fujifilm's previous cameras ( X-H1 + X-T30 + X-T4 ) to create their latest compact mirrorless body is a testament to their successful implementation of their kaizen philosophy to both hardware and software. Current Fujifilm X Series users will appreciate the latest hardware and firmware that mirrors the flagship X-T4; but also have the sense of familiarity to their previous X Series cameras that they know and love. Thanks for reading and happy shooting!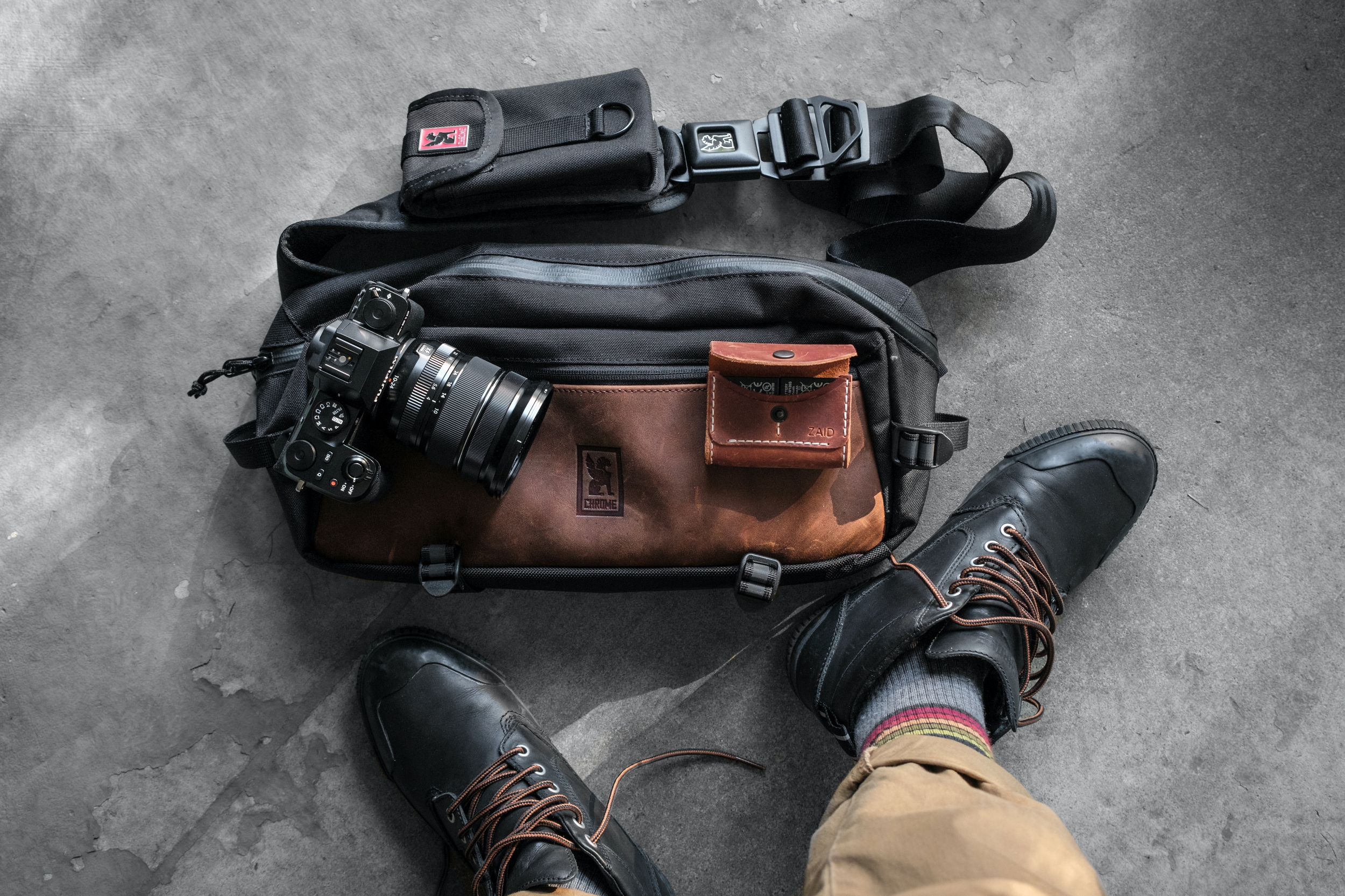 About Author