After 12 countries, 44,145 (approx) miles, 28 flights, countless trains, many buses and a fair few boats I'm back home in Scotland trying to make sense of a trip to end all trips and to work out where I stand in this world. A couple of my goals I set myself as I headed off was to fall back in love with photography and try to document a visual journey whilst I was away that I could access at various point after the event.
I next had to work out what gear I wanted to use for my trip. I had already sold my high end DSLR earlier this year and wasn't sure if I was going to buy a new body or go for something completely different. That's when Fuji entered my thoughts as I had seen and heard some good things about the Fuji system of cameras. After very little research I decided to go and buy a Fujifilm X100T (mostly down to its size and punch) a couple of days before we left. Through experience I knew I didn't want to carry lots of glass, tripods, speed lights and other stuff with me on my travels. Never ever again, NEVER!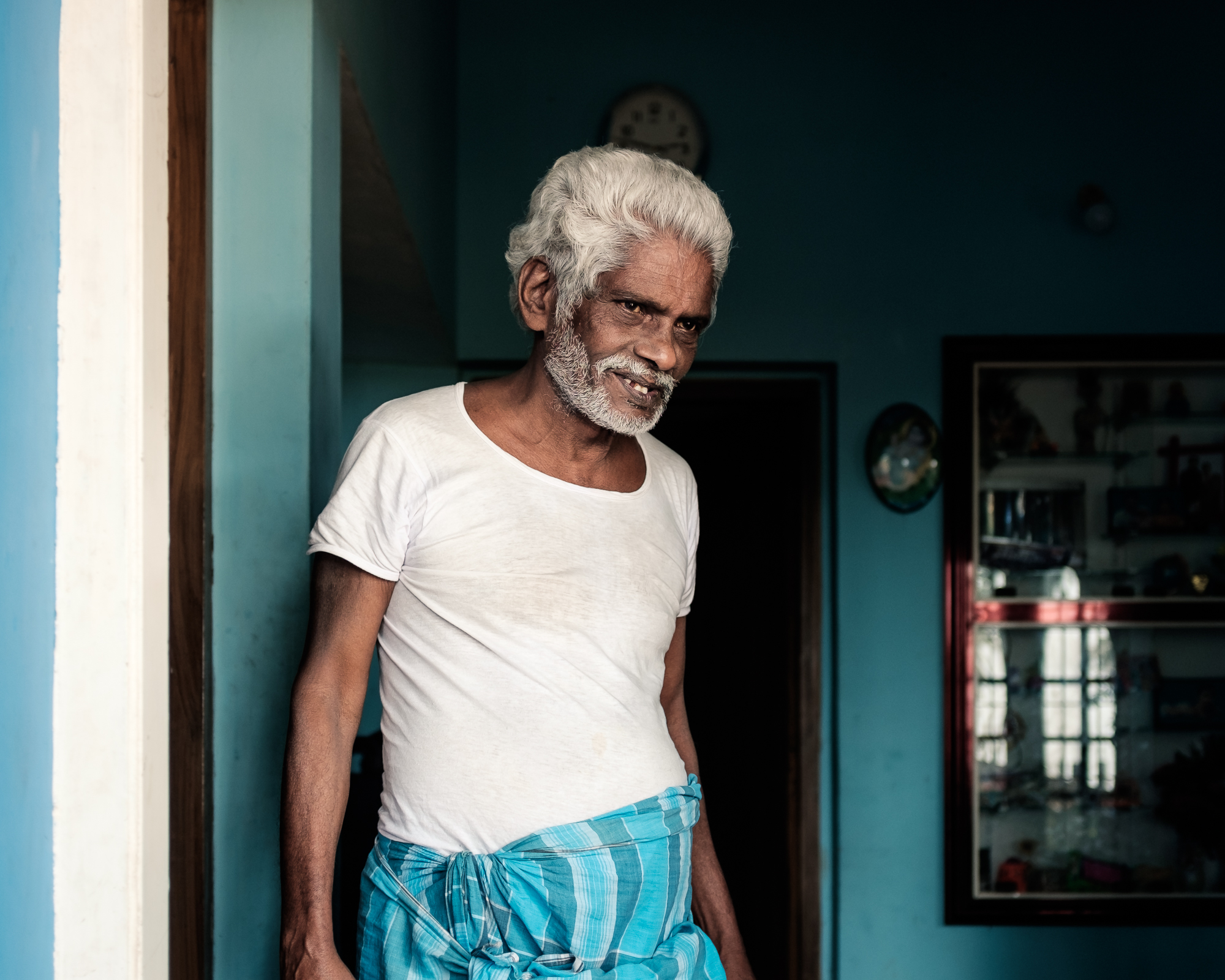 I was attracted to the fixed focal length of the X100T and the 23 mm f2 was a fast enough lens for me. I loved the 35 mm on my FF camera before so I was happy to give myself the challenge of only the one focal length. I also thought it could be a compact little camera for a bit of stealth throughout the world.
The day finally arrived and I set off to India with my wife and 4 year old daughter. India is a land that I have visited many times before but this time would be different we would be there longer, go deeper. After 3 months we would leave with it still being one of our favourite countries to visit.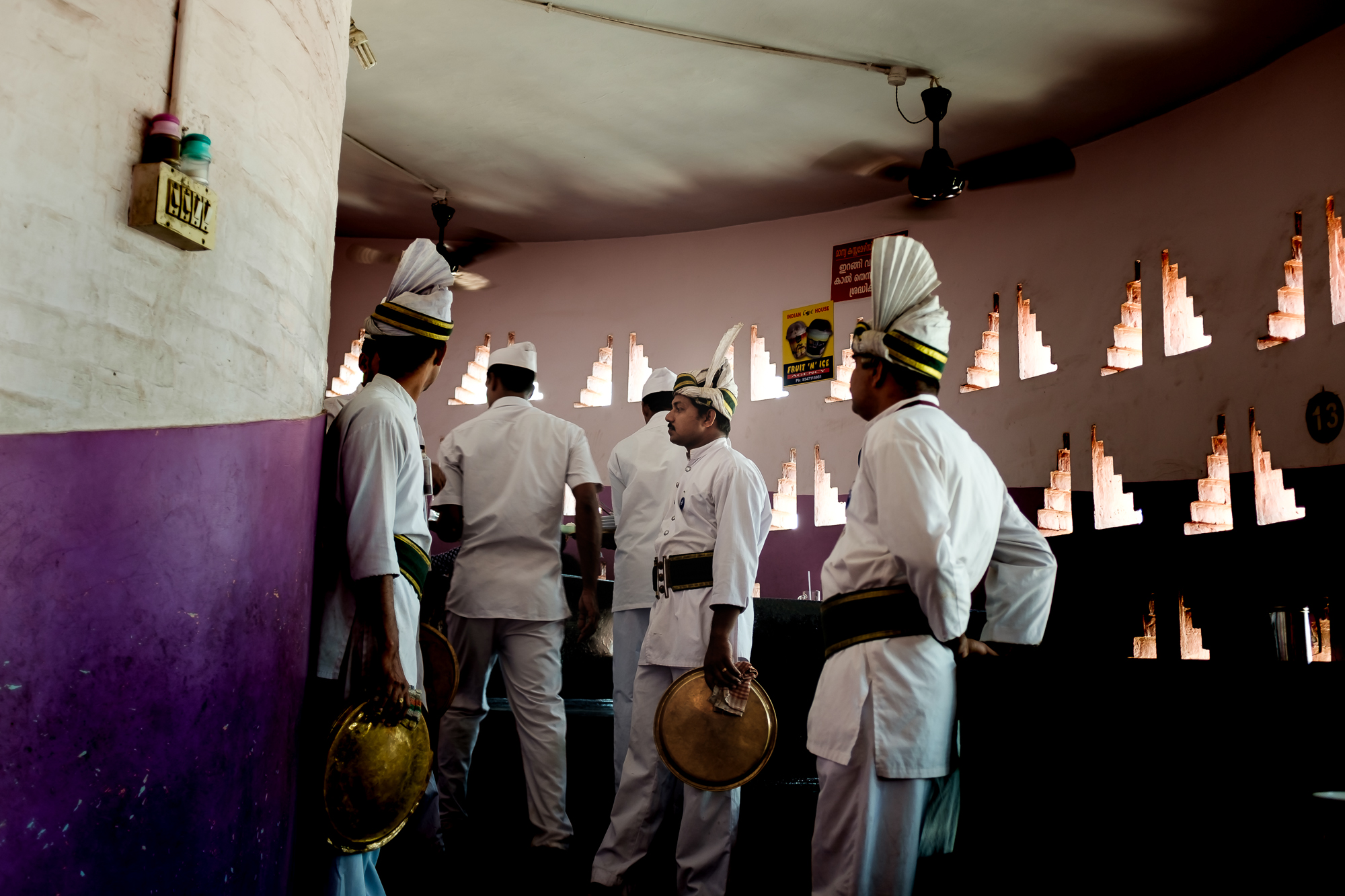 Straight away I was happy with the compact nature of my little camera system. Although I was  used to my last camera's speed and accuracy the results that I was getting started to "show me the way" I had always shot RAW so I had not intended to do otherwise, I was happy with my files and the camera was churning out lots of sharp images that were pleasing me no end. I was starting to like my X100T.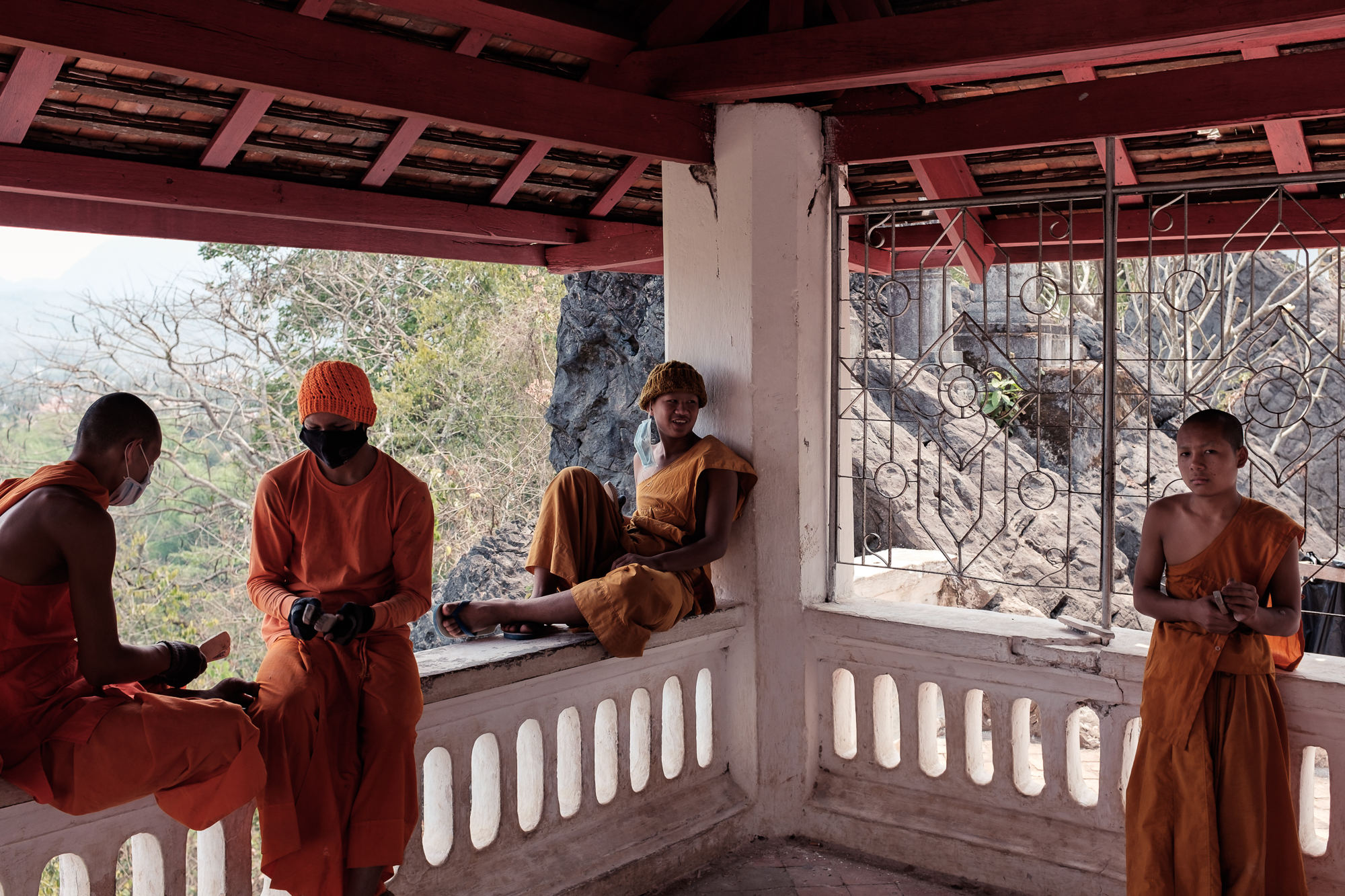 The great thing about the X100T is people don't really take much note of it unless you meet other photographers who usually at first think it's a Leica or they know about the Fuji. I tend to try and be discreet whilst taking shots of people (normally with my daughter on my shoulders). This camera is so quiet that you can pretty much shoot people undetected.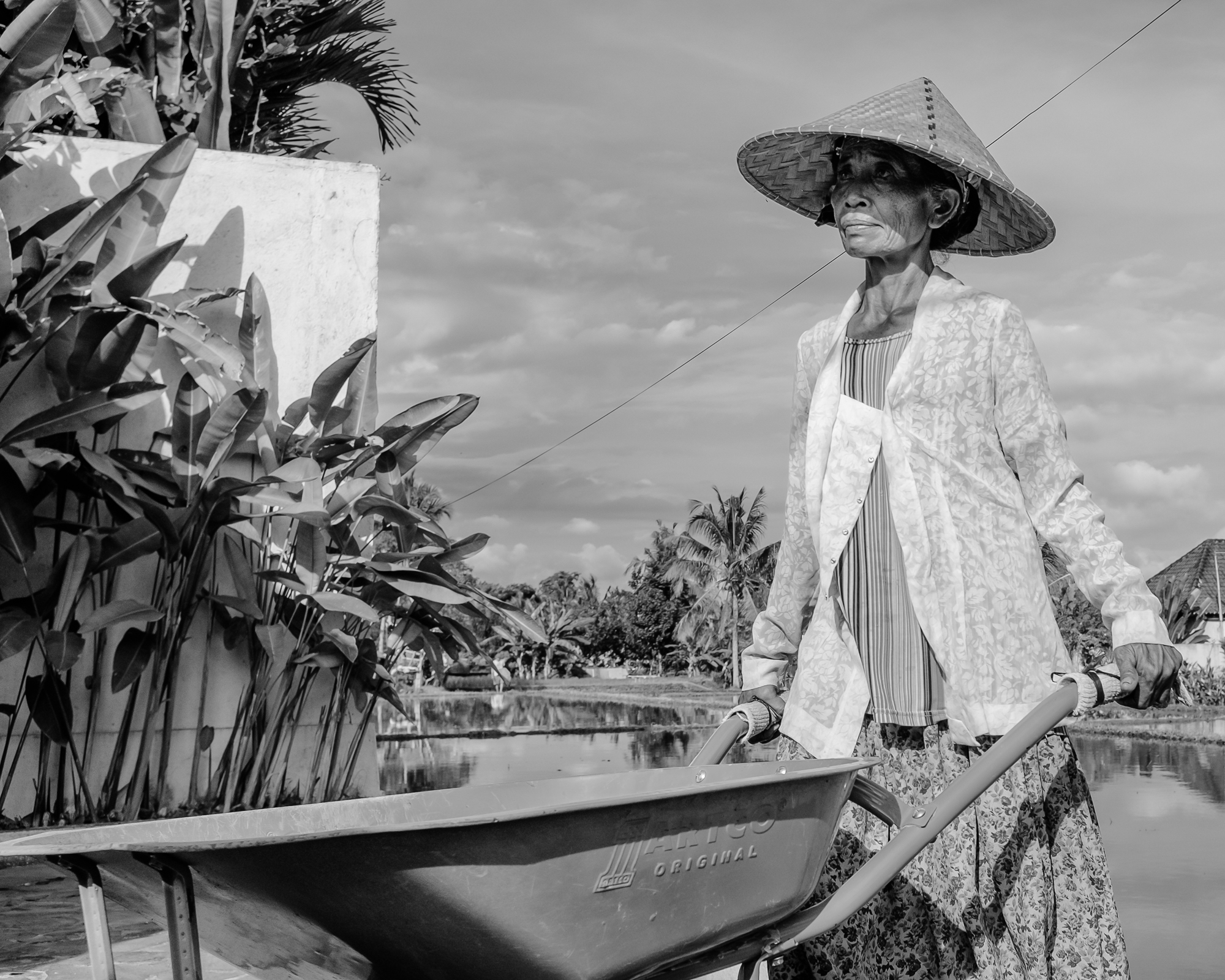 By the time we had travelled throughout India and on into Thailand then beyond I had started to like the previews I was seeing on import to Lightroom. I was toying with trying out the jpegs as lots of people were raving about them so in the end I gave it a try but was not that happy with them at first as I found I had to be a bit more on it with exposure and metering. I stuck with them for around a week then went back to RAW, there was something I liked but I wasn't sure as I've always shot RAW and felt like I might get arrested if anyone knew I was using jpeg.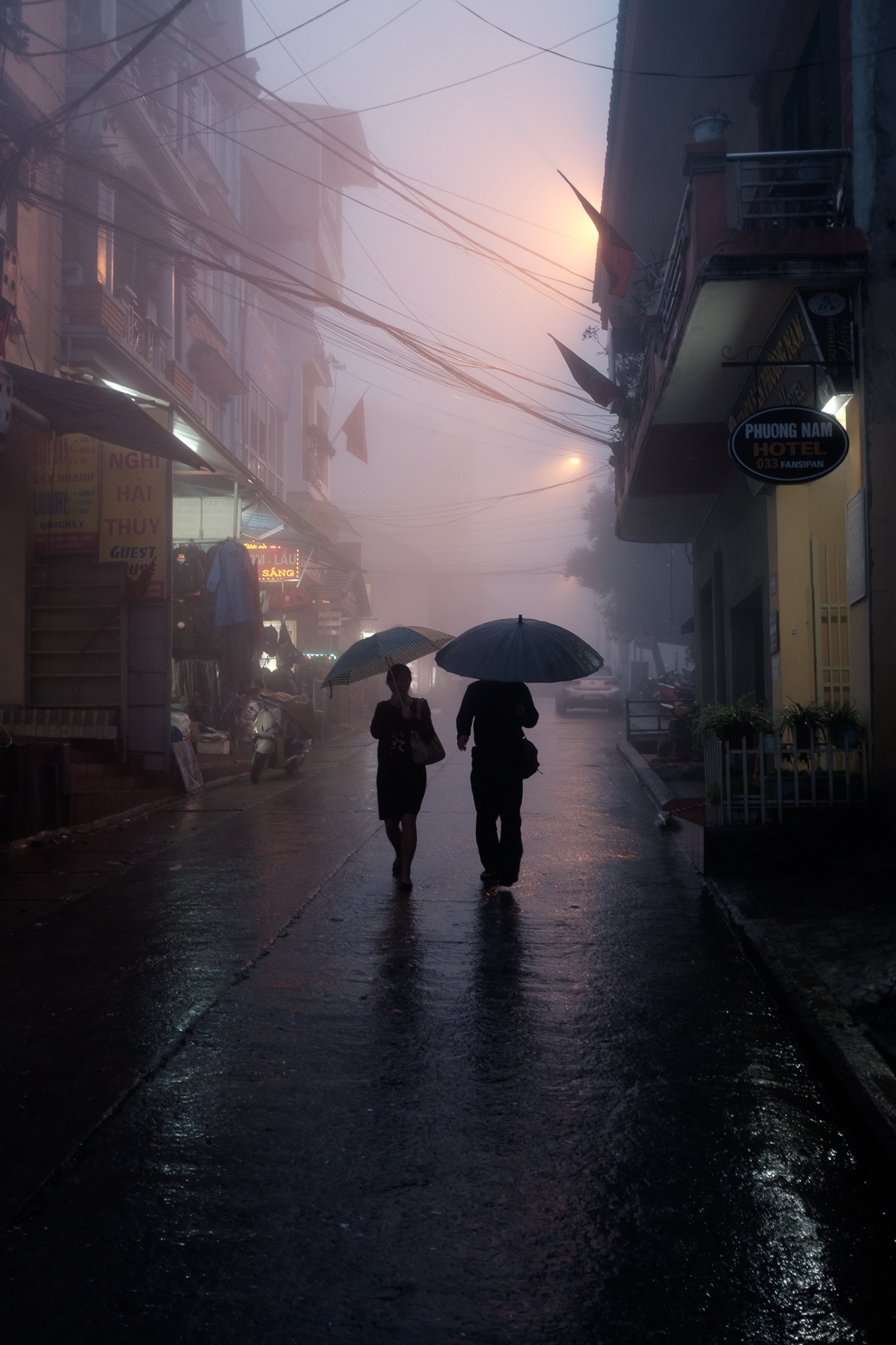 As we hit Indonesia I had decided to give jpegs another shot but I decided to bracket them now so I could shoot in Classic Chrome, Velvia and Black and White with red filter. That's where I really fell in love with my Fuji camera, with all its good and bad; could it be my camera for life? It was perfect and I was loving the jpegs with the minimal post work needing done. The tones and colour were really beautiful. I was feeling that I had been shaken out of my 'I can't really be bothered taking my camera"  feeling to "I MUST bring the camera and find the light".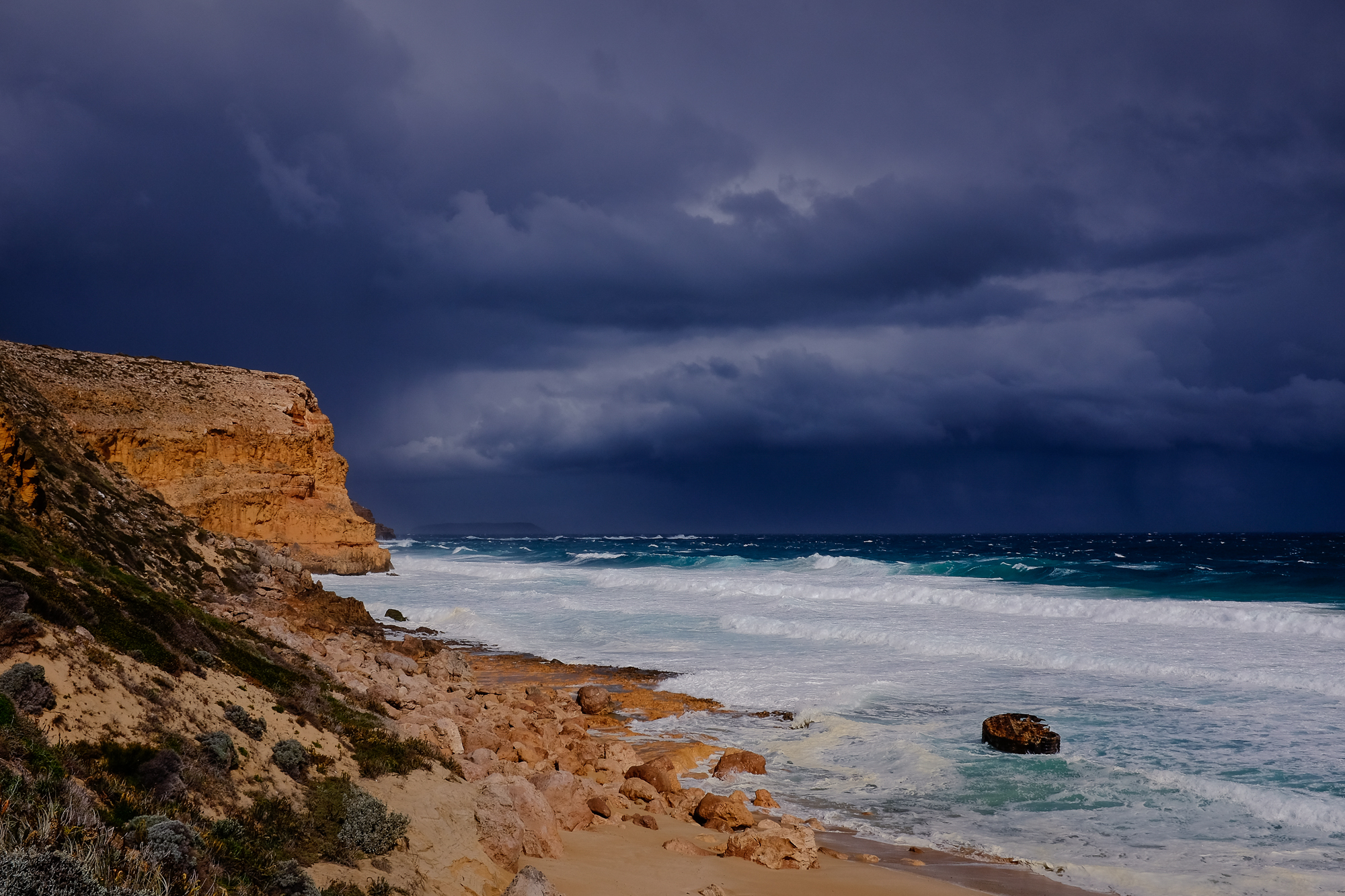 That was me all happy with myself. Fuji around my neck and my family right by my side (or on my shoulders). Sun in our faces wind at our back I was a Fuji convert. I was laughing a lot inside as I spotted other photographers with rapid blacks with duel bodies, giant zooms and I even witnessed a person wearing a steady cam rig, all of this in around 40c and 97% humidity.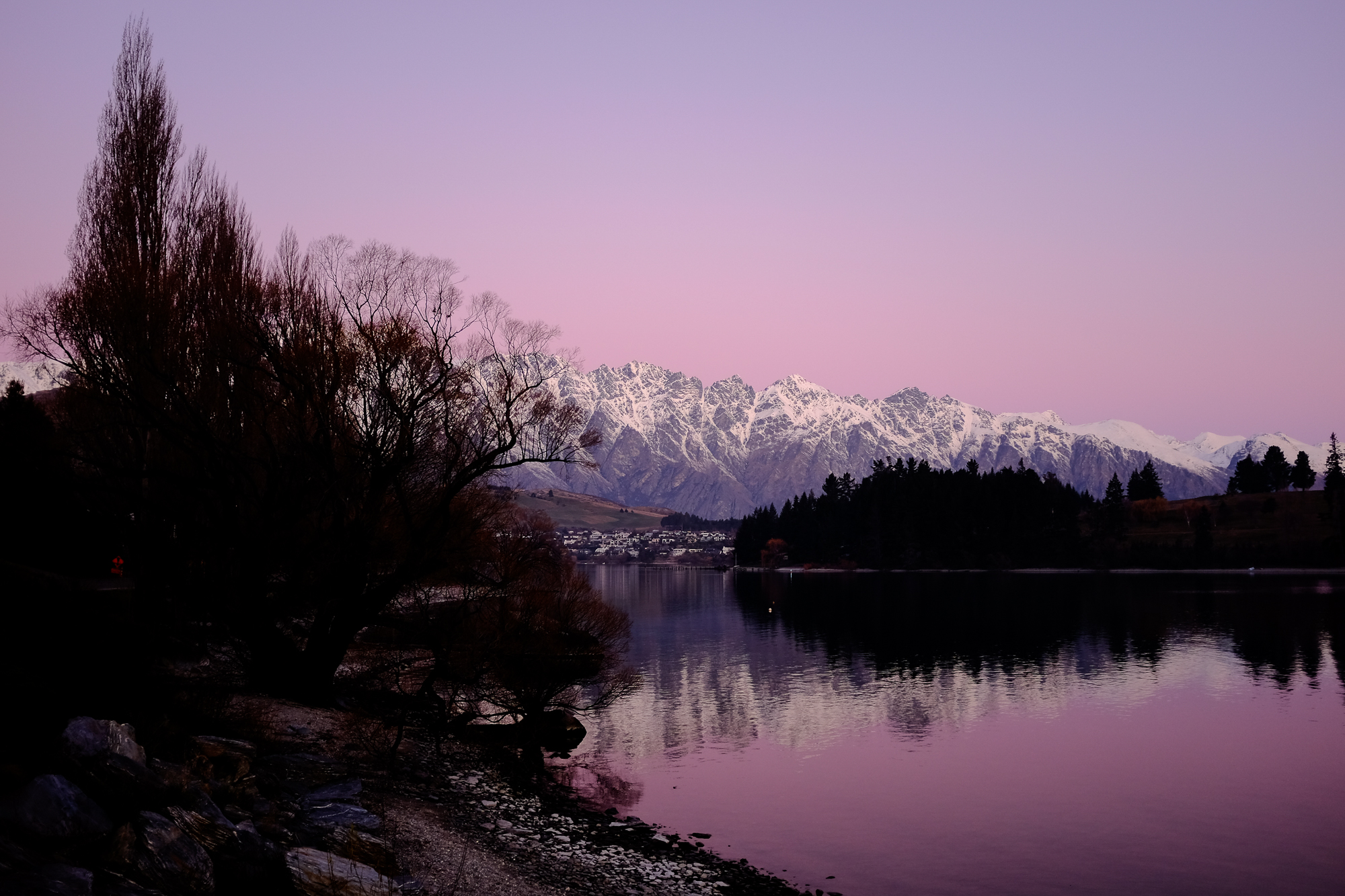 I was starting to realise just how versatile this little gem of a camera was. It's obviously great for street and candid work but it's no slouch for the odd landscape and environmental shot. I had even been using the ND filter to get some nice results.The Fuji X100T had started to feel comfortable to me in my hands and I had been trying different approaches of working to get around some of the minor short comings off my X100T (no major stinkers for me but a little slow to respond and sometimes I have missed a few cracking shots).
I got into zone focusing for a bit with some decent results I even tried it on fully automatic which gives better results than I would care to admit. (reassuring in some ways) It felt best to me when it is set to manual so I could use the AEL/AFL button for back focusing. I'm also partial to the EVF as you get what you see, such a great tool for me. When I bought this camera I told myself that I'm going to treat this as a tool to facilitate my photography. I knew that I wouldn't sell it at any point in the future so I didn't mind if it got a ding or two. It certainly has had a few as well as being soaked at the Barrier reef. On our trip this camera went through 50c swing from 45c to-5c and it took all that was thrown at it. The build quality is really outstanding and I couldn't be happier.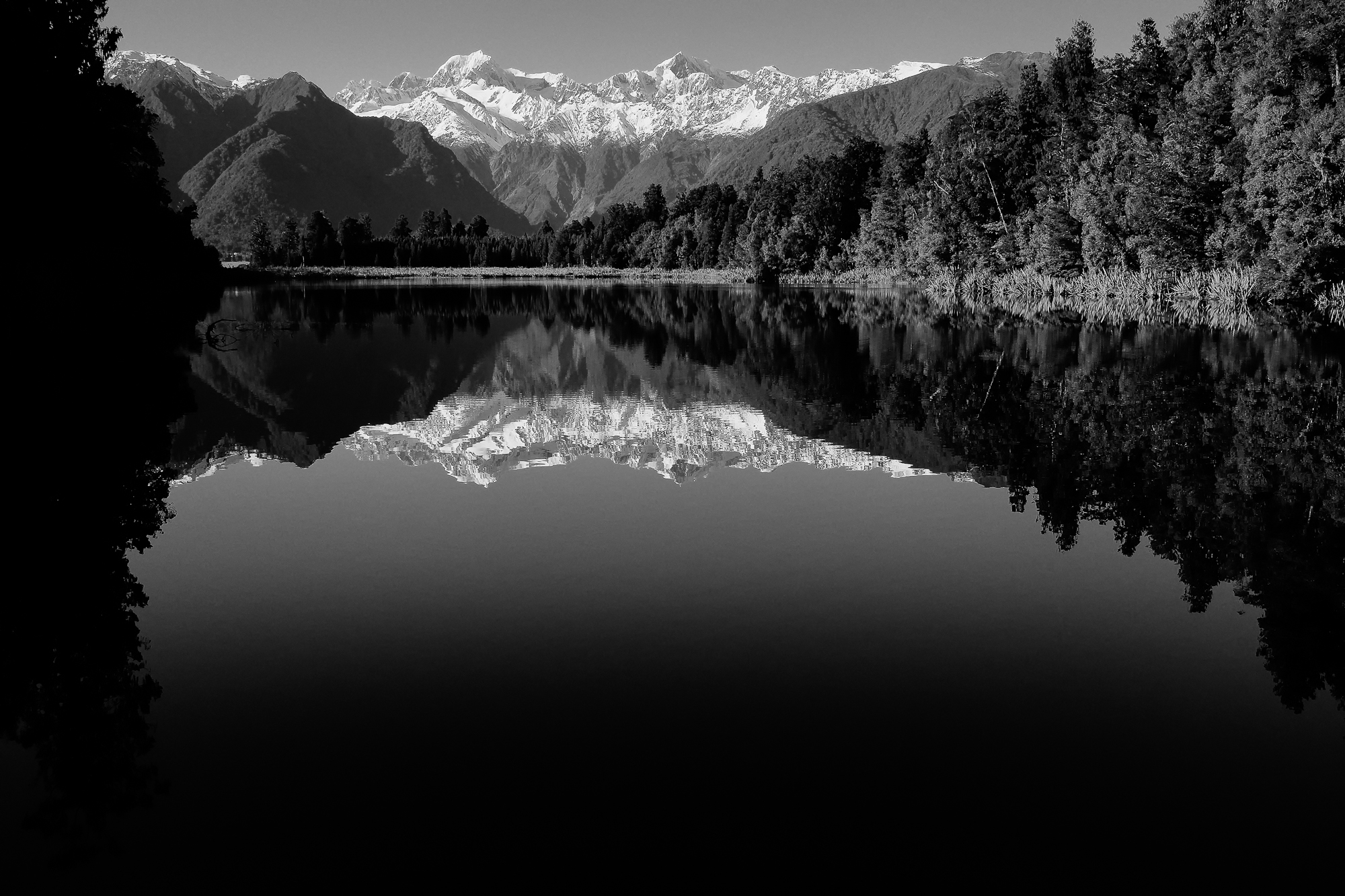 The X100T was enabling me to work the way that I like, silent and usually unnoticed. Some of my photos of people, they look like they are eyeballing me but they are actually looking at my daughter who as I've said before was often on my shoulders and has managed to distract them just enough for me to get the shot (thank Fuji for a light camera). I call this the broken back with sweat system.
By the time we had reached New Zealand I was at ease with the Fuji. I was at one with it and it with me, we had worked out our differences. I had accepted I had what I had and I was really happy with many of the shots I got. I had enjoyed using only one focal length and the good old fashioned using my feet to zoom.
In hindsight it was probably the epic beauty of the South Island of New Zealand but I'd started looking at the odd camera website. I was starting to miss my wide angle lenses, maybe a better body and faster glass! I was getting a bad dose of GAS but I knew it would only be a couple of months until I hit New York with its camera shops and bright lights.
We finally got to New York and were initially super excited to be there again. Quickly we went on a real downer, we realised that our year as a family circumnavigating the world was almost at an end. It was strange being in New York feeling non enthusiastic as I've been a number of times and it is one of my favourite places in the world. Especially with a camera! NY is such a beautiful and interesting city to photograph.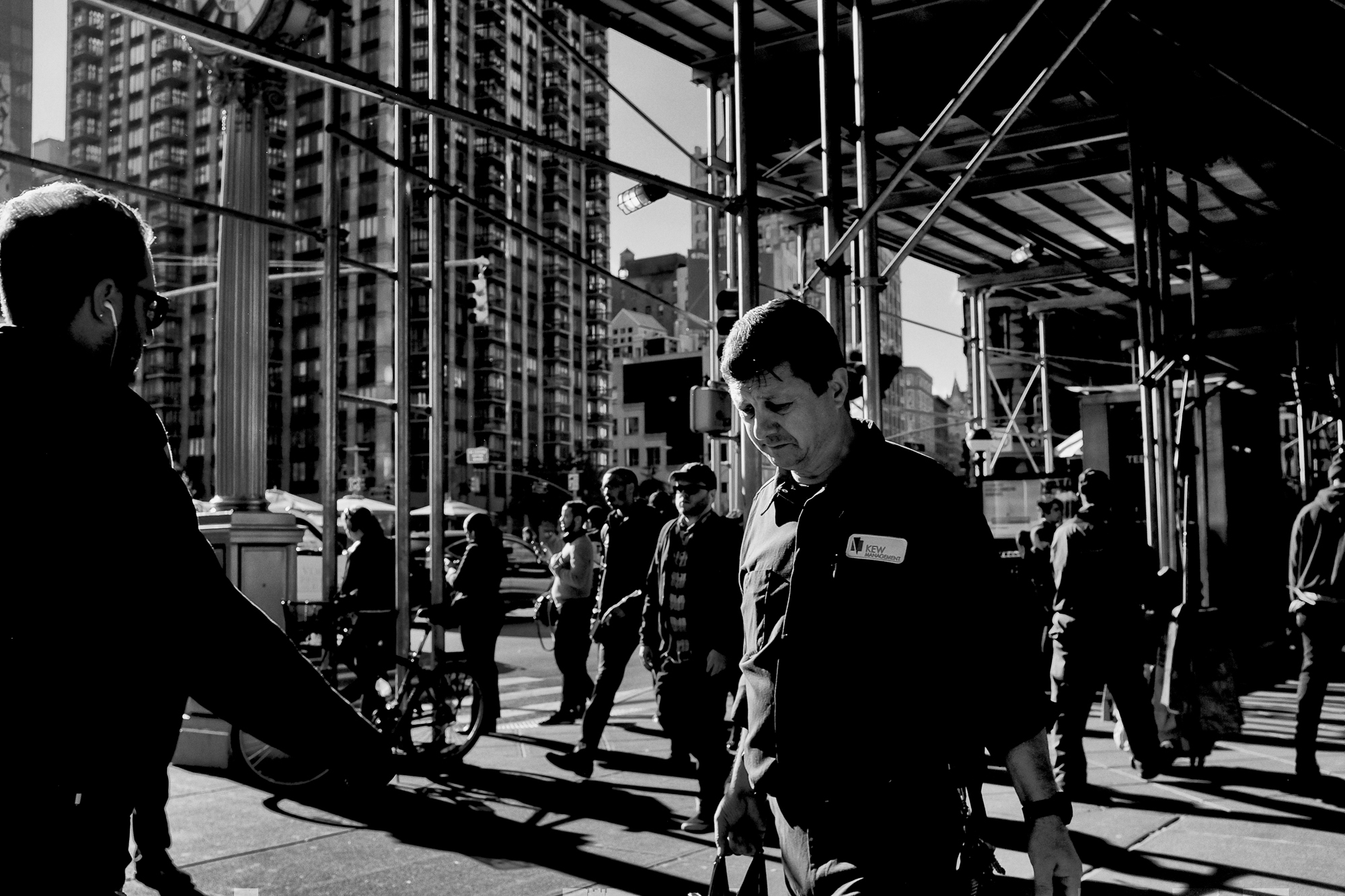 I had made up my mind that I was going to buy some new gear in New York as you normally get a decent price on photographic gear. As I said my GAS levels were getting high. I fancied some filters and maybe even a new camera (Fuji obviously). X-Pro2 had been catching my eye as were some of the lovely looking lenses.
I set out to go to that big camera shop we all know of in New York City ready to pull the trigger on some new gear. I arrived at the door only to find out that it was closed. It was Sukkot, a Jewish holiday. This swiftly put an end to all my dreaming of new camera gear and due to the Shabbat type nature of that holiday ALL of the camera shops that I fancied visiting were closed until the day after I left. I was a bit frustrated to say the least and on downer number 2. I had no other choice but to just get on with my camera, the one that for most of the previous months I had loved like a friend and confidante. How could I have thought about turning turn my back on it now at the last leg? Well, I didn't and I managed to turn my downer around and grabbed some lovely shots with my stealth attack camera.
The lessons that I have learned over the past twelve months is that I need to slow down my photography. Take my daughter off of my shoulders and stop trying to be so candid at least some of the time. As for my X100T I'm not ready to drop it yet. I'm going to get the wide angle conversion lens and give that another year of my time and dedication. Fuji have given me my passion back for photography and I feel like it was mine to take back.
About Author