This article has been a long time coming. I wanted desperately to write about the ultimate Fujifilm sports setup and combine the X-H2S with the glorious XF200mmF2 to get out and capture some dynamic team sport actions. Fate is an interesting mistress and through a variety of circumstances, a much more interesting article has emerged.
I was contacted by High Performance Sport New Zealand to undertake a one-day shoot as part of their Kia Manawanui programme for coaches in April this year. The shoot required several components: formal portraits of participants, reportage style documenting of the coach athlete interaction and action shots of the coaching of the sport. It was right up my street being a documentary style photographer and a massive sport fan! What I hadn't anticipated was the combination of sports: lawn bowls and Olympic-style diving. Alongside the formal portraits I had to ask myself, "How do you prep for that?"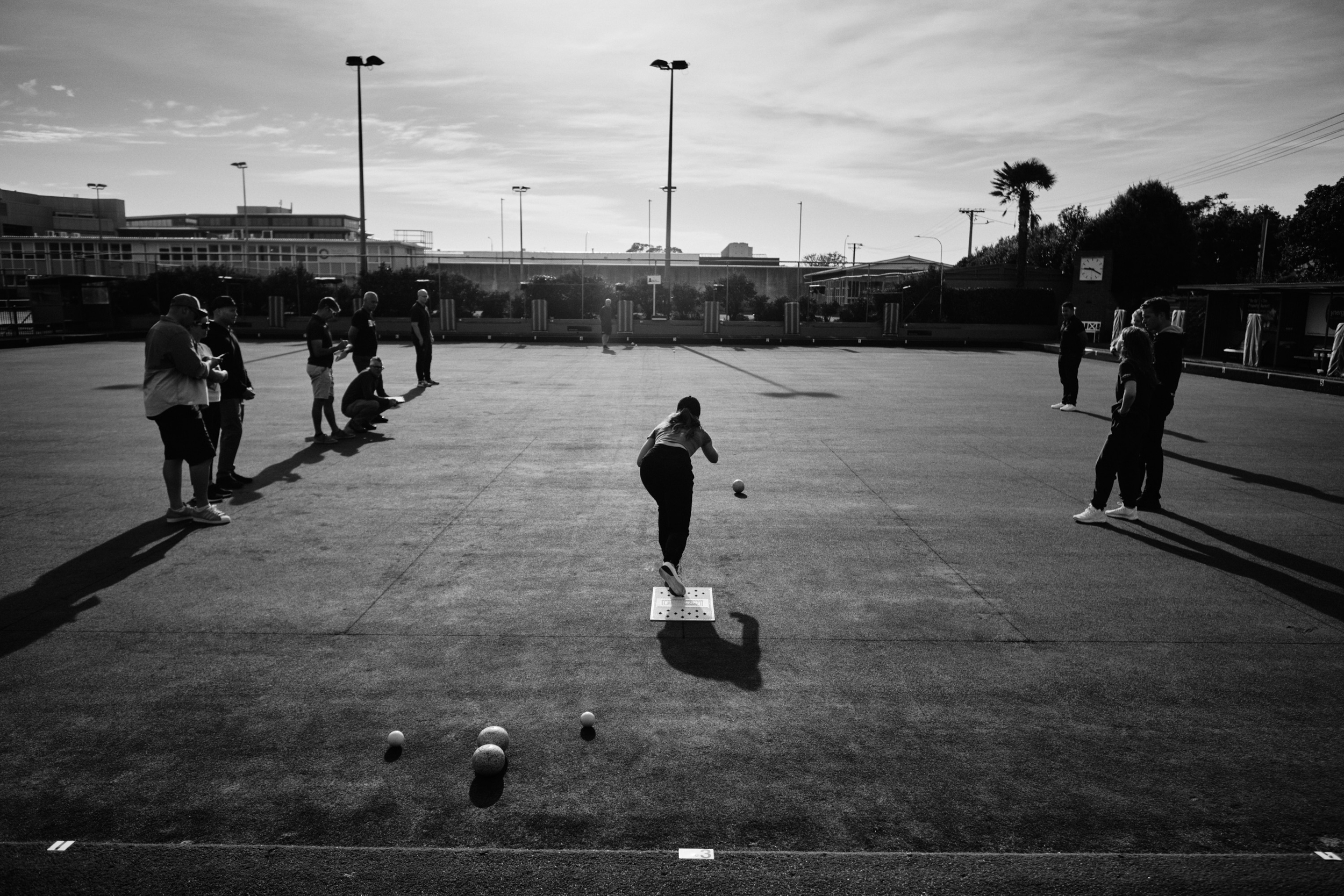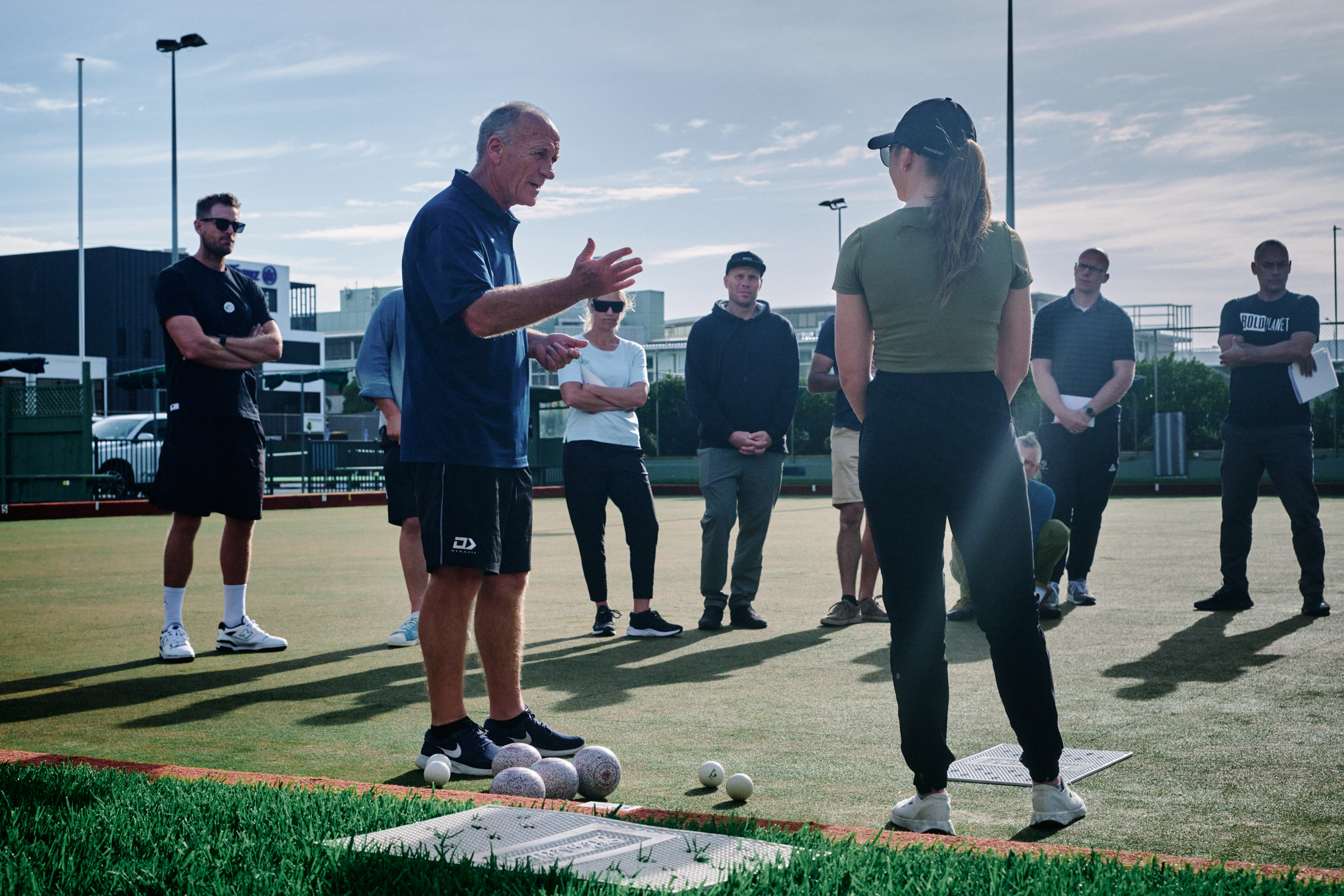 This is where the X-T5 proved to be such a wonderful tool for the job. I hadn't had it that long and this was my first job with it, so I was excited to see what an updated autofocus and new 40MP sensor could do. I wasn't disappointed with either.
First up were the portraits. These were to be shot against a white backdrop of just the upper torso. I had planned for this and so had my trusty Godox AD300 Pro with me. There was no need for full flash so I used the 12w modelling light as a key and catch light. Here I first saw a huge improvement with the X-T5 compared to my X-T3. The eye detection was first rate. Using the XF56mmF1.2 R, even at f/1.6 the eye detection barely missed a beat, with the resulting images nice and contrasty from the 40MP sensor. I had done similar shoots before with the X-T3 and had moved to tethered shooting so I could repeatedly check focus – no such need with the X-T5.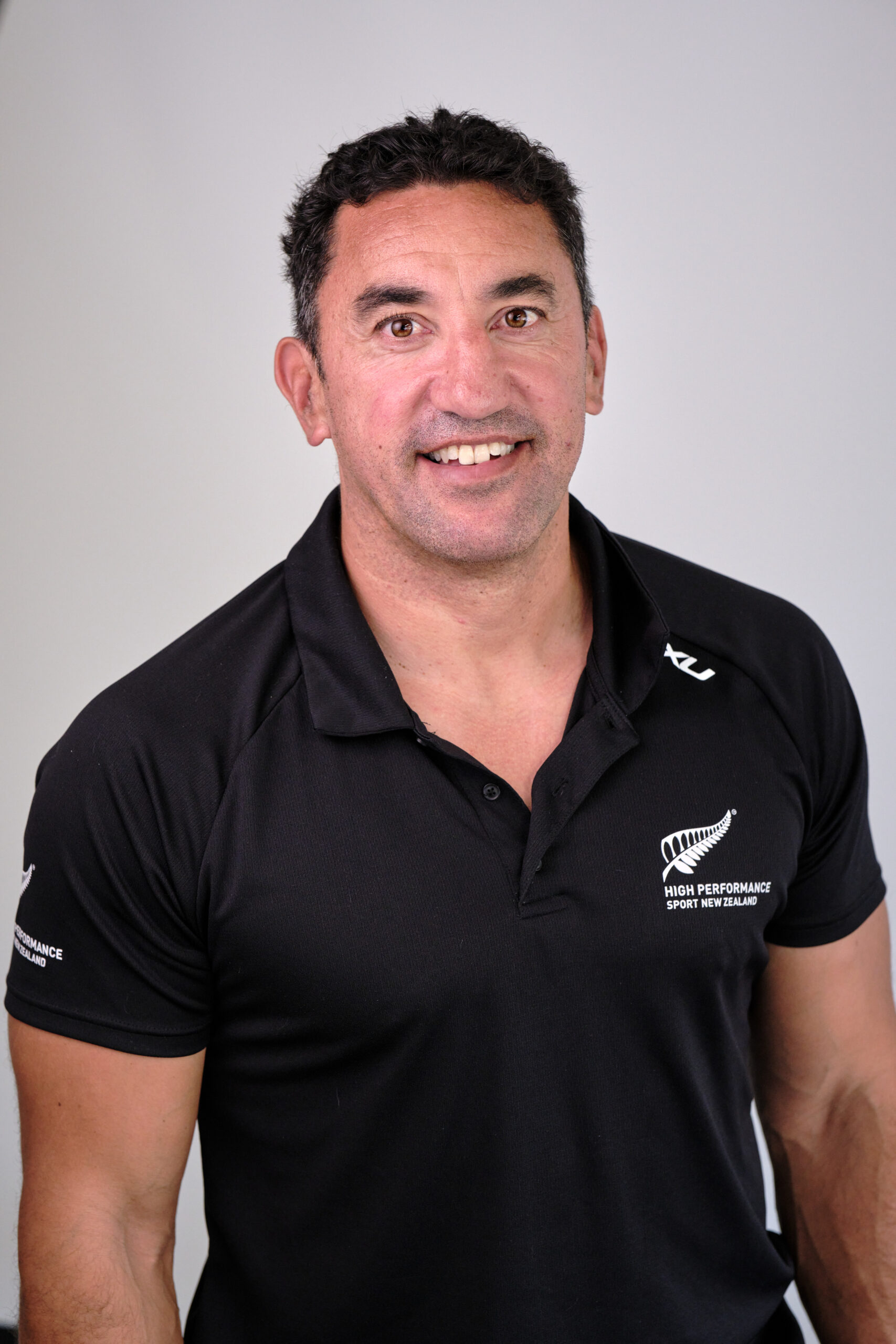 We then moved to capturing the two sports in action. Two things were important here: that I shoot coach and athlete interaction and that I stay out the way of the session, pure documentary style. In this regard, the X-T5 excelled. One element of the camera that hasn't been written about that much is the quiet shutter. I know it is a minor thing but in an environment when you want to stay subtle, a loud shutter can out you in seconds (of course I could use electronic but sometimes it's not practical with banding lights). The X-T5 has a delicate, almost relaxed, clipped-sounding shutter that is very unobtrusive.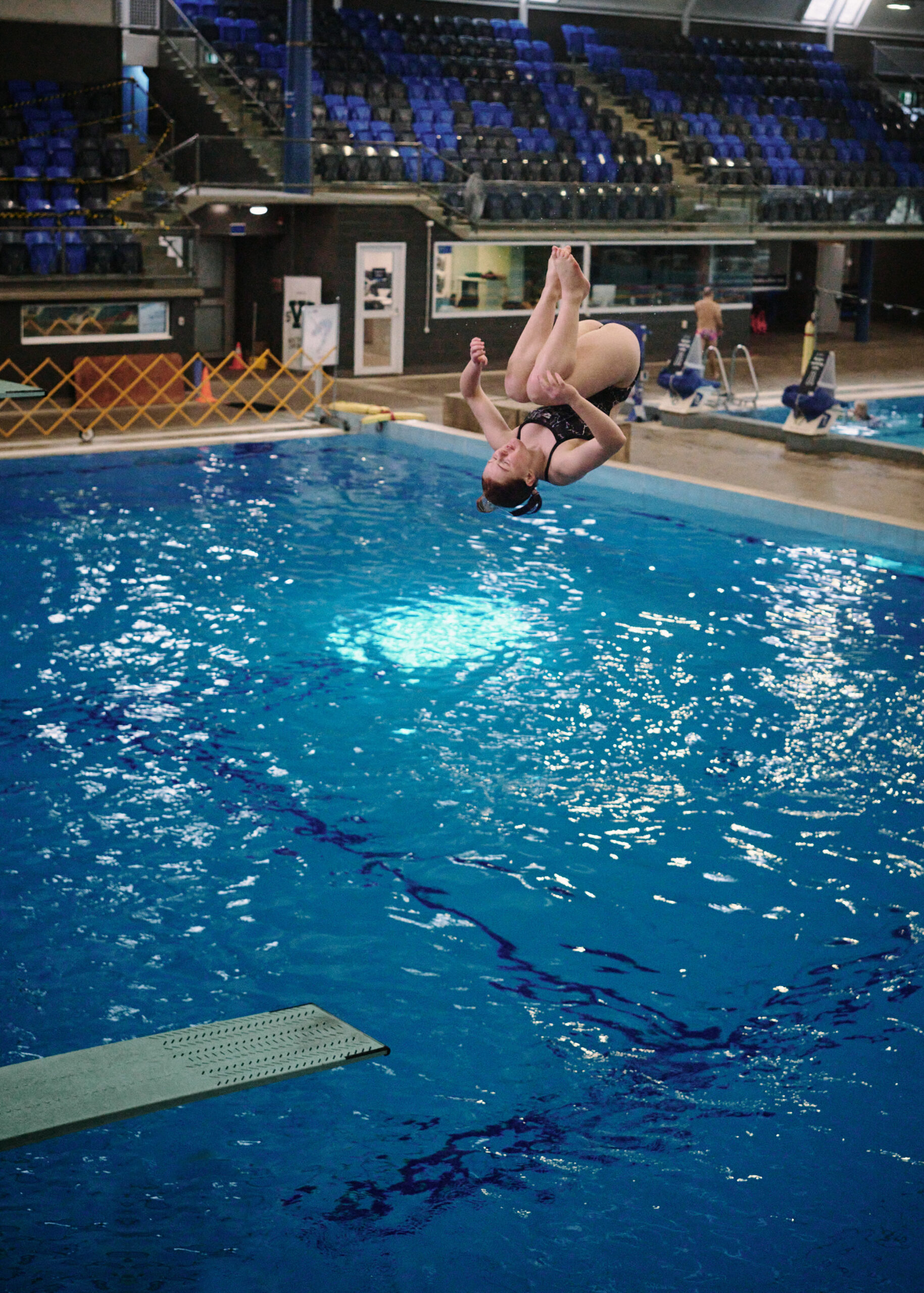 Yet it was again the autofocus that really excelled in these situations. It stuck on when I wanted to follow athletes and jumped between subjects with ease as I worked what was a very dynamic environment. I had an X-Pro3 with me, a camera that I am a huge fan of, but I kept finding myself frustrated in comparison. Knowing I had the X-T5 that was performing so reliably allowed me to concentrate on finding new and interesting angles to tell the story of the coach, athlete interaction and story.
Finally, the flexibility of the camera was demonstrated in the dynamic range of the sensor. The shooting conditions at the bowling green were particularly challenging. There was a very bright harsh sun that I was shooting directly at to capture the action. The lift I was able to give the shadows from the RAW files in post was fantastic and really helped me rebalance some of the images. Fujifilm sensors have always had this ability but I felt there was just more available to me with the 40MP sensor. Similarly, the ability to crop images in post was noticeably better.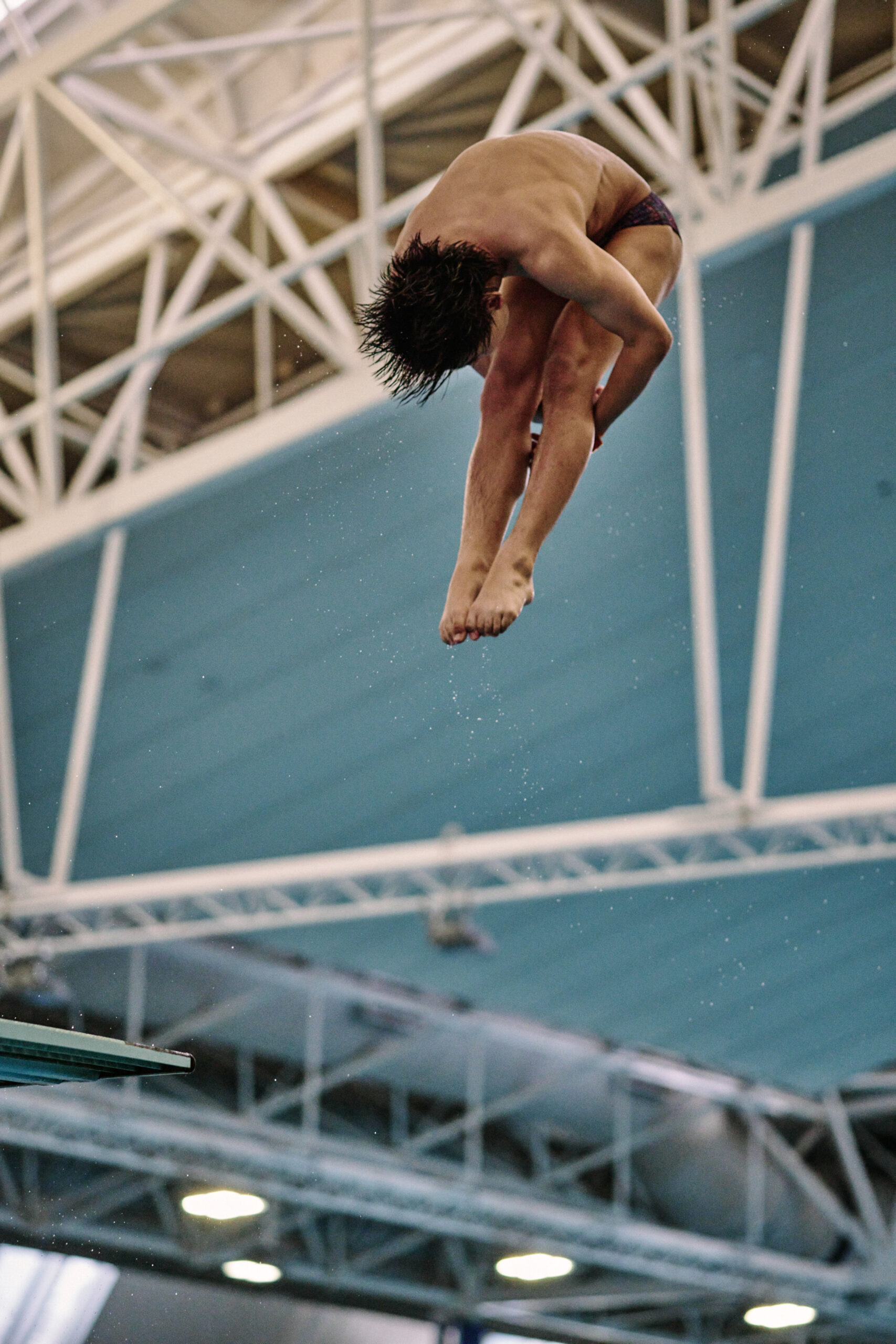 I was hugely flattered to be asked back to a second session of Kia Manawanui in June, this time with equestrian and squash as the focus. The Kia Manawanui programme is fantastic and really offers the coaches who are on the programme a unique insight into elite coaching in other sports. They are able to take so many learnings back to their own sport and it was a huge privilege for me to witness and document such compelling interactions and coach development. Having a peek behind the curtain into the world of elite sport is a wee bit of dream for me and gaining an insight into the dedication of the athletes and coaches has been very inspiring in my own practice as a photographer. I only hope I am invited back in the future for other sessions to test the X-T5 and myself even more. If you are interested in it you can find more information on the programme here; I encourage everyone to have a look.
This isn't designed to be an ode to the X-T5. But what I wanted to share was the flexibility from the camera and also the Fuji system. I am sure that other cameras and brands would be equally adept in this range of situations, however, with the Fujifilm system and in my experience, it is great to know that in the X-T5 we have a tool available to us that is more than up to the job.
A big thank you to High Performance Sport New Zealand for allowing me to share the images from these sessions with the FujiLove community.
About Author