I'm not much of a travel or night photographer. I avoid the tourist spots and I hate using a tripod. I also like being in bed before 10pm. However, here's my attempt to do both, but still be true to myself. I shot at night, but at high ISO so I could hand hold all my shots. I also hung-out at a tourist spot on a Friday night (Tsim Sha Tsui) but in the back streets. In fact, this entire series was shot within 2 hours on my last night in Hong Kong. Yes, I'm also a procrastinator. The only positive about this whole experience was putting the new Fujifilm X-T2 to the test. My impression? This is undeniably the best Fujfilm X-series camera to date. This is coming from a guy who still shoots lots of film on rangefinder cameras and prefers optical viewfinders to electronic ones. Yes, the X-T2 is that good.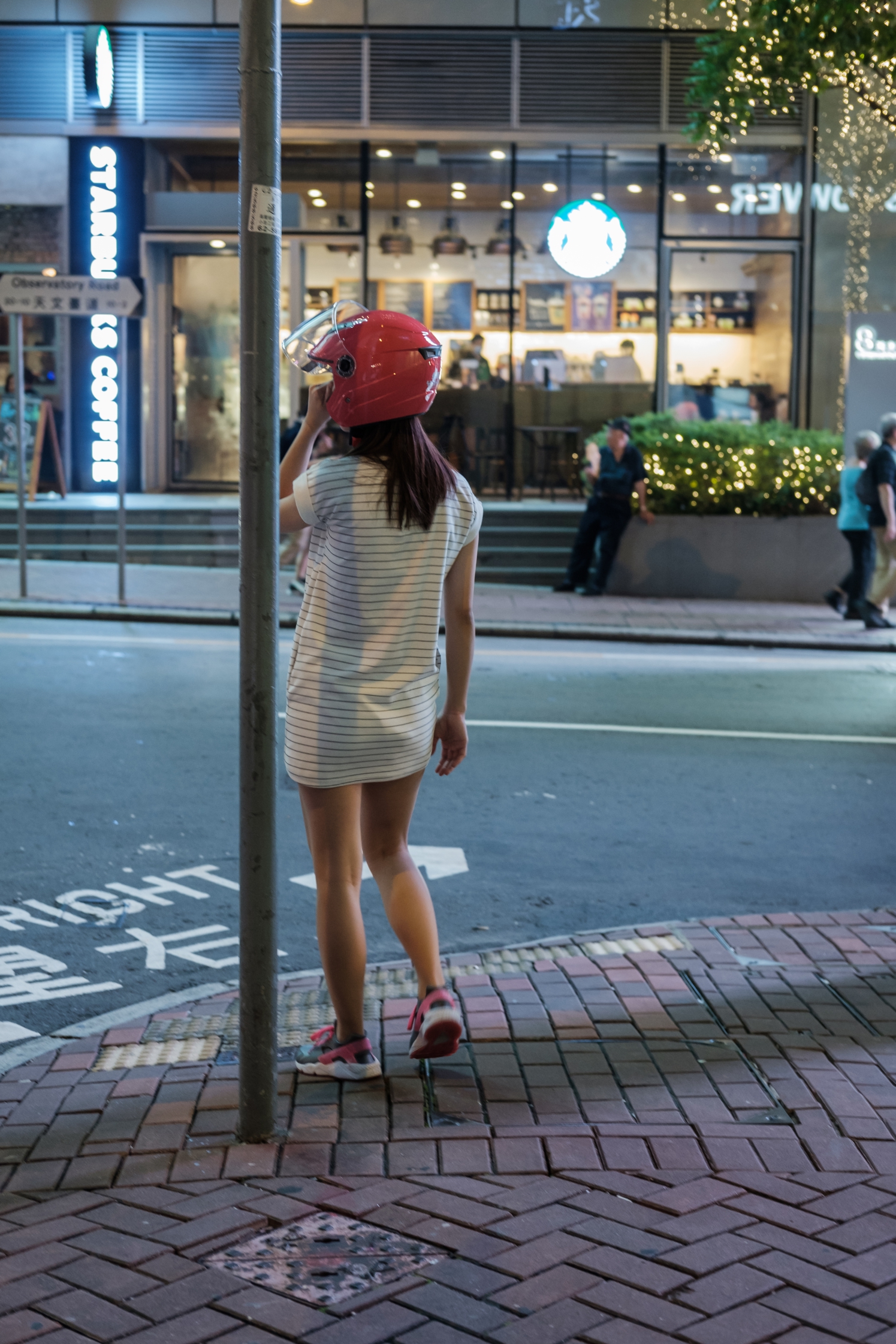 I must admit, I did use the X-T2 throughout the majority of my Hong Kong trip… as a video camera. Yes, the primary reason I chose to bring the X-T2 over the beloved X-Pro2 was because of it's superior video capabilities. Not only can the new flagship handle 4K video, but with the addition of the power booster, the X-T2 can run 3 full size batteries, allow for 30 minutes of continuous 4K recording, and audio monitor. Although the rear screen doesn't allow to fully articulate forward for framing purposes, using the iOS mobile app to frame, adjust shutter speed, and start-stop video was a huge help when shooting alone. The full size 3.5mm audio input jack was also very handy, not needing to use an adapter like every other X series body.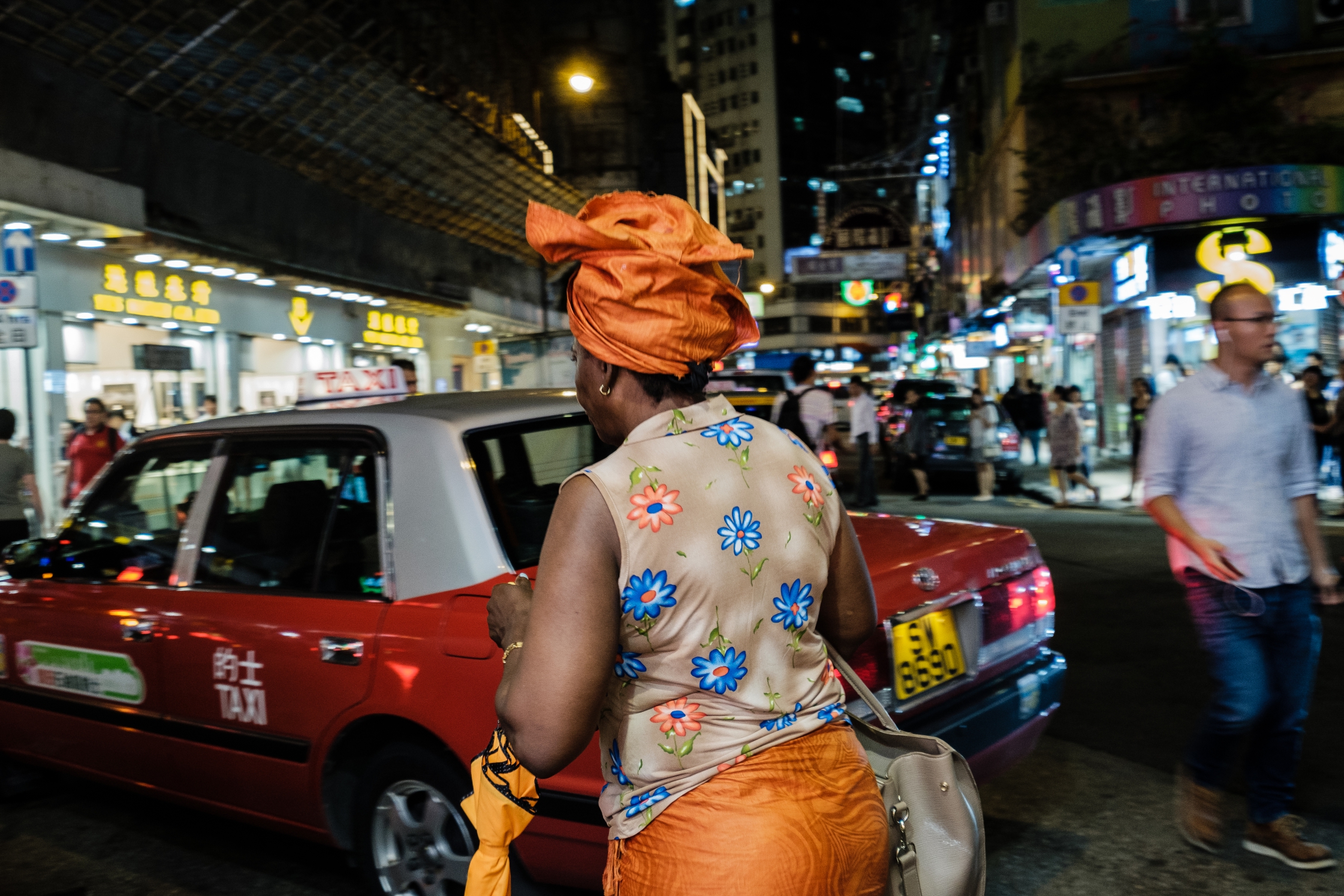 I also used the X-T2 for my building portrait project (upcoming October cover issue for FujiLove Magazine) because I thought the articulating screen would make it easier to shoot straight up at buildings. This is technically true, but I found I struggled to use the screen in this way and ended up using the EVF instead and lived with a kink in my neck the whole time. Since I shot mostly 1080p video and I didn't use the articulating screen, maybe it was a mistake to bring the X-T2? I really missed the optical viewfinder of the X-Pro2 and the sleek and smooth top panel. The X-T2 felt too DSLR-like for my taste. Going in and out of dozens of camera shops in Hong Kong, nobody even noticed I had a pre-production X-T2 around my neck. Yes, the highly functional design of the X-T2 does not call much attention to itself, even amongst camera nerds. It looks like every other camera.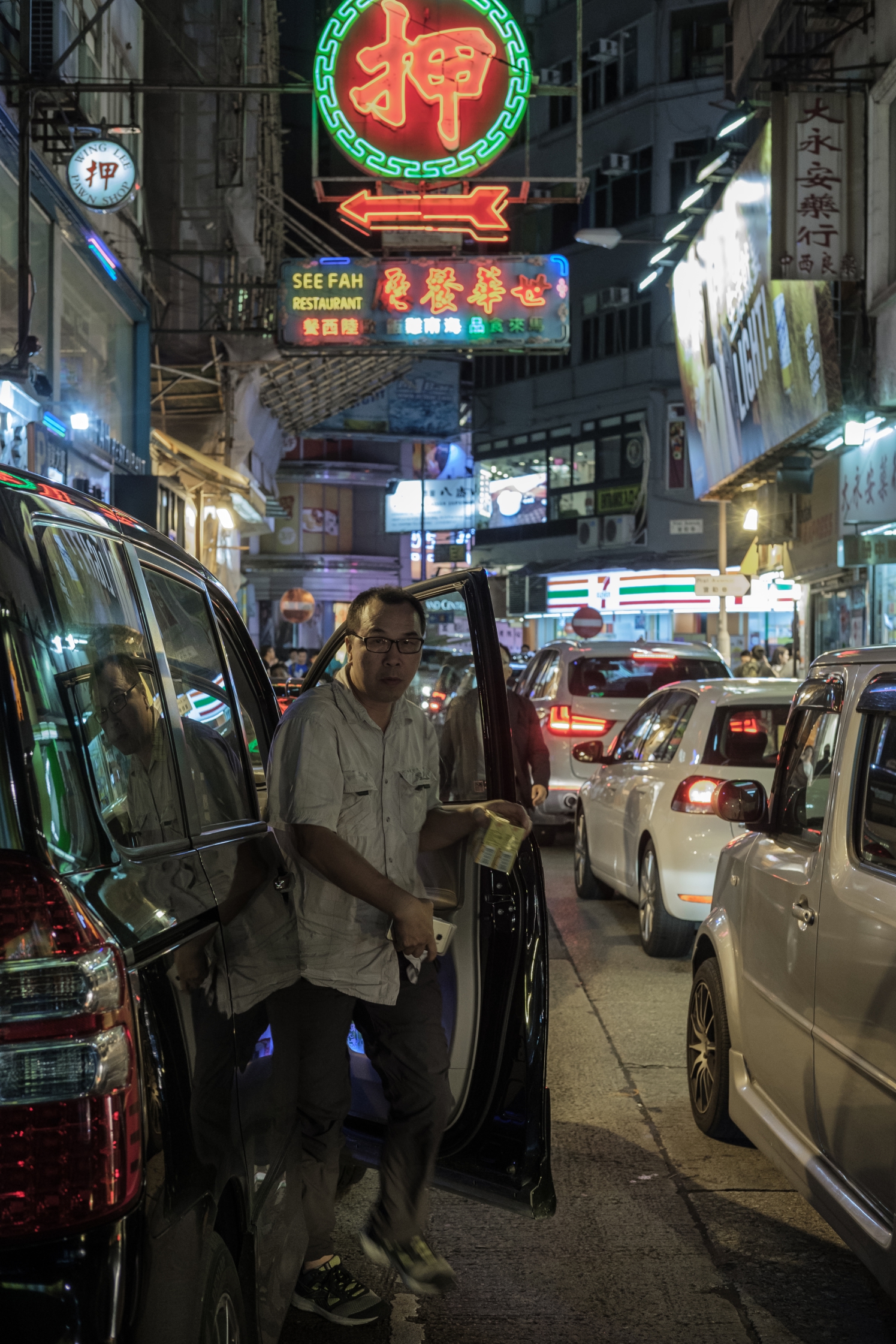 Looking back, it seems I made technical decisions why I chose to bring the X-T2 over the X-Pro2 on this Hong Kong trip. I know I made the right decision to leave the X-Pro2 at home, but I never felt at home shooting with the X-T2… until this very night, my last night. It was no longer a video camera, and it wasn't just a camera that has an articulating screen. It was a camera designed to do exactly what I wanted to do: take solid pictures. Shooting RAW only, all I had to worry about was my ISO, shutter speed and aperture, each having their own dedicated dial. Unlike the X-Pro2, the ISO dial is very easy to adjust, even without looking. The AF was spot on every time, I never missed focus no matter how dark it got. This camera just worked.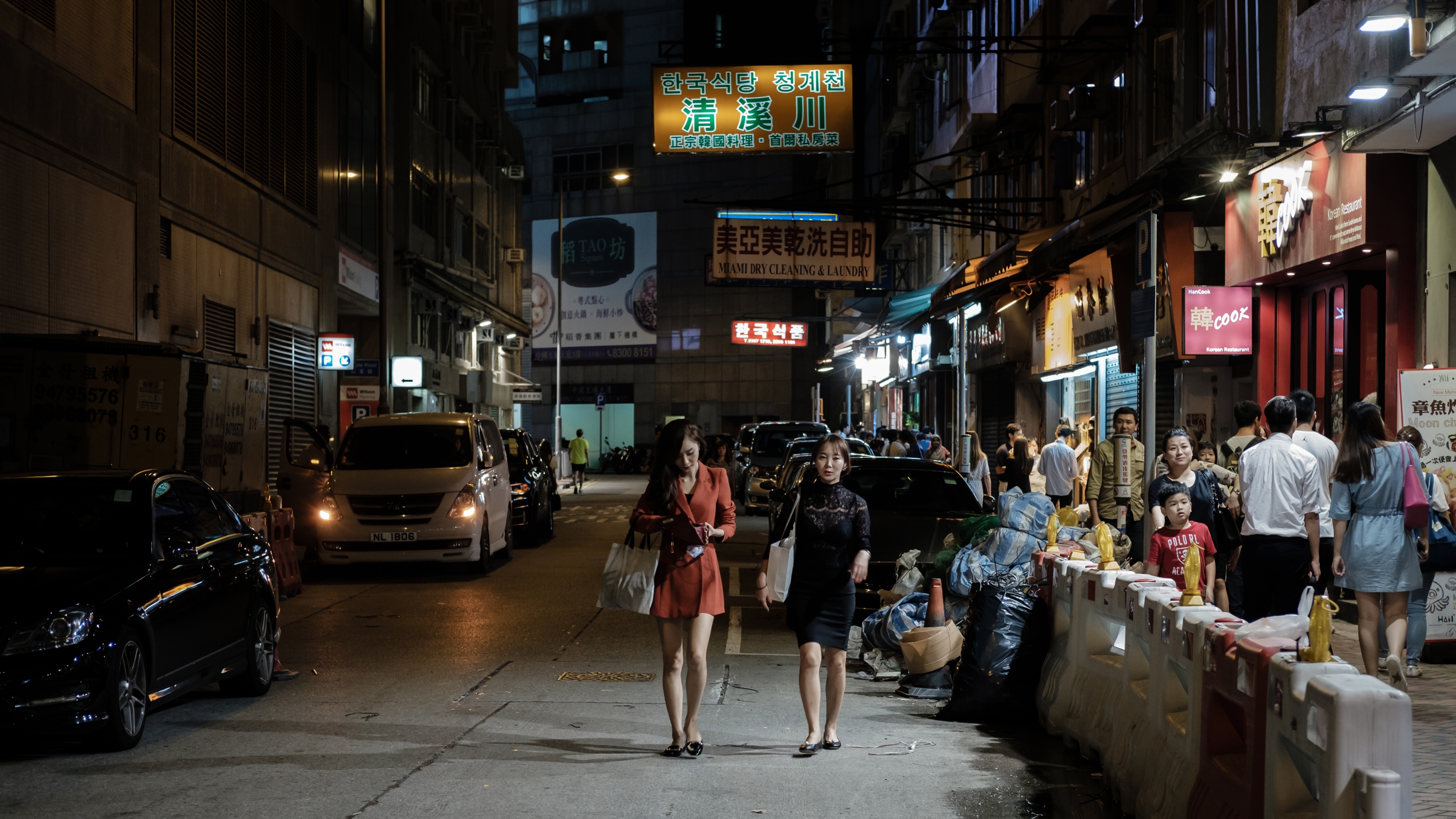 I can understand why so many photographers flocked to the original X-T1. It was a monster mirrorless camera, destroying the performance of the original X-Pro1. I liked the performance aspect of it, but hated the feel. The shallow and flat buttons and dials, the bulky ergonomics, no OVF. I much preferred the X-T10 for its compact size, or the X100T for it's ergonomics and hybrid viewfinder. Once the X-Pro2 came out, there was no question it would become my favourite X series camera. However, the new X-T2 was surprisingly good. the new weather-sealed buttons and dials felt much better, and the button placement was actually better than the X-Pro2. Before my Hong Kong trip, I wrote an article here stating the reasons why I would be taking the X-T2 over the X-Pro2. It was an intellectual decision, and I wrote it almost to convince myself I was making the right decision. Throughout my Hong Kong trip, I enjoyed shooting with the X-T2, but it was no X-Pro2 or X100T. It took until the very last day for me to truly enjoy shooting the X-T2 in a situation I rarely find myself in. I was shooting outside my comfort zone and the X-T2 was right there to help me get the job done. That's all I ask of all my cameras. Thank-you Mr. T2.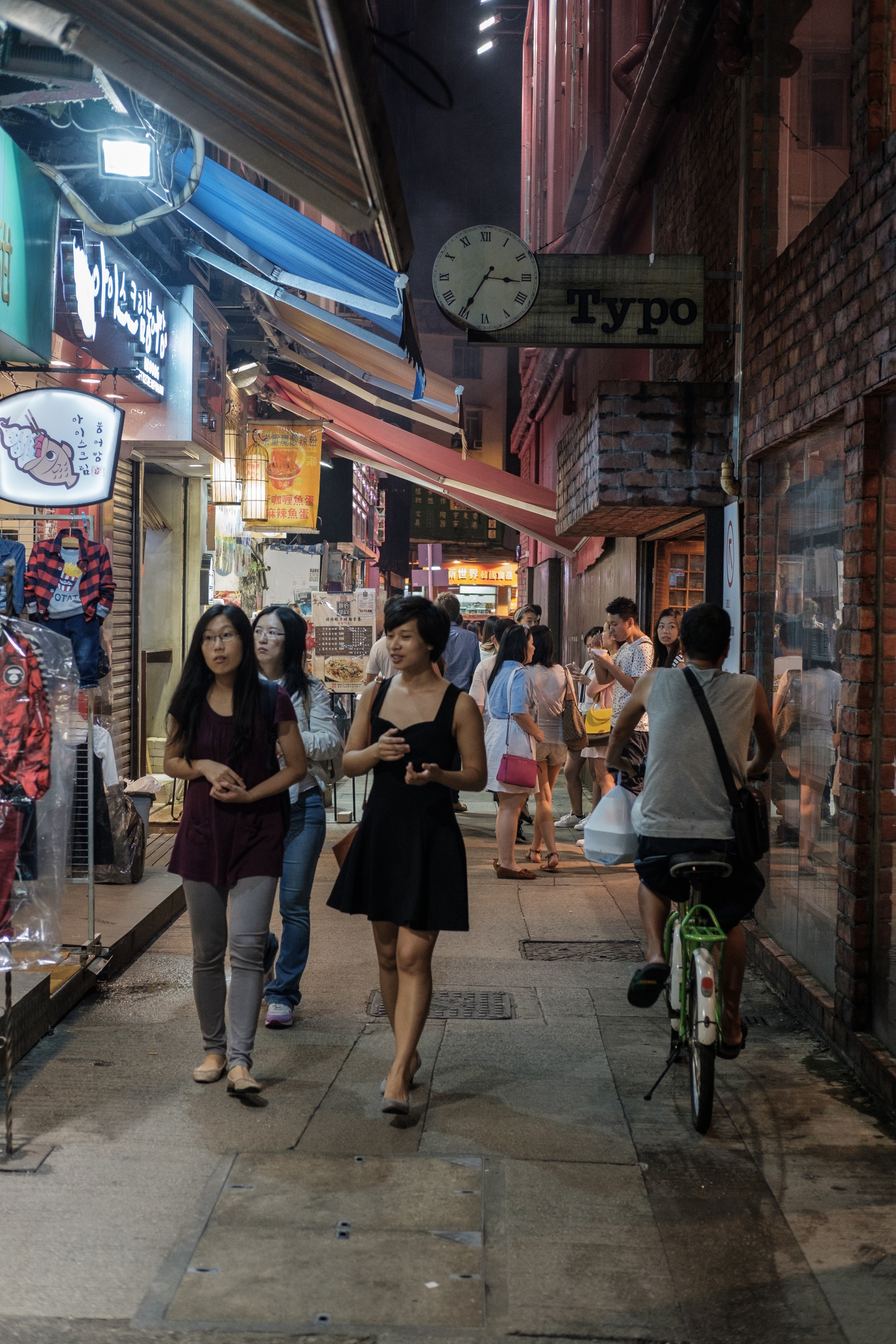 About Author