It's September 2018 so that means it's time to start thinking about Cologne in Germany, Photokina and what new cameras, lenses, firmware and software Fujifilm is going give us. It's a bit like waiting for a birthday party, but we cannot get too excited yet as we are still awaiting the formal announcements from Fujifilm as to whether anything new is going to be at the show in terms of cameras or lenses.  I wonder if the forthcoming XF33mmF0.95 will be there…
As per usual, some of the things that have caught my eye this week are listed below.
H&Y Magnetic Filters
H&Y Magnetic Filter Frames now for Lee Filters and Formatt Hitech. With other popular filter systems coming soon.
Personally speaking, if these filter holders are as good I as I think they could be, H&Y could be on to a winning idea.  I am not sure if it is a new idea but it is something that I have not come across before. We have not tested them or had a hands-on look but, after watching the video and a quick investigation, it looks like most filters would work with the filter holders and would benefit from the added protection that the magnetic frames would give. I use the Lee Filter system & really hoping that the frames fit into my field pouch. H&Y say that the kit helps protect the filters and help with handling, avoiding finger marks on the filters, which I do agree with. It looks the system is only out in the 100mm, with no square mounts for NDs.
Innovative patent-pending H&Y Magnetic Filter Frame designed for 100 x 150mm filters such as LEE®, Formatt HiTech®, B+W®, Nisi® and H&Y® glass and resin filters, up to 2mm in thickness.
By adding the H&Y Magnetic Filter Frame to your filters you bring additional security to handling and performance usage in the field.
Reduce fingerprints around the border of the filter
Quick-snap filters into place on the front of the filter with the included magnetic holder strips
Stack mount multiple filters and slide them to your preferred position without concern of them falling out
Gapless edges prevent extraneous light from entering between filters and causing flare or light leak
We got in touch and we know they are ready to make more announcements at Photokina regarding the magnetic filter kit.
---
Get your hands on Fujifilm kit in Ireland
Ireland is a stunning country and one I will soon call home, so this news article is one I have found as I was Googling photography-related things to do in Ireland. Travel Photographer of the Year is linked to a company called Photo Iconic. They have teamed up with Fujifilm and have put in place some expert help with everything that Fujifilm has to offer. They will have the whole range of cameras and lenses for you try as well as the GFX.
Fujifilm has a fantastic range of cameras and lenses. Now they've got together with TPOTY and Photo Iconic to give you the opportunity to try them on our courses and photo tours. If you are interested in getting a new camera or lens, or simply want to try one, you can free of charge.
Ask for details when you book and reserve the camera and/or lenses you'd like to try.
Mountains & Coast, Music & Craic – Autumn / Mayo & Galway – 7th to 12th October 2018
---
The X-T100 competition
The blogging and creative competition to win an X-T100 closed at 5pm Friday 31st 2018. If you missed this competition by Fujifilm UK, make sure you check the website on Monday the 3rd of September for next month's updates and another chance to win a Fujifilm X-T100.
---
Shooting UEFA Super Cup with the XF200mmF2
The new XF200mm f2 is getting some serious praise from all around the world. The Fujifilm-X website has a great write-up from X-Photographer Hendik Osula.  If you're anything like me, a lack of confidence sometimes prevents me from getting out and shooting sports events, family fun days or scenes that have fast, erratic movements. I worry that I won't get anything sharp or in focus. However, from reading Hendrik's write-up, it sounds like my lack of technique is compensated by the amazing technology in this new lens:
"Shooting with the lens is pure pleasure. Having used all longer FUJINON lenses, I can say that the new XF200mmF2 is the fastest focusing lens in the lineup. Using my customized AF-C settings for football and single point focusing, the X-H1 and the XF200mmF2 combo hardly misses any shot. Usually, I find zone focusing with the 3×3 grid faster to focus but on this one, the single point seems to be just as reliable." – Hendrik Osula
Connect with Henrick:
X-Photographer Gallery
Website
---
ProFoto A1 Duo Kit
There is news that we shall see a dedicated Fujifilm mount for the A1 kit but there are no fixed dates as of yet. However, using the Profoto Air Remote TTL-F we can still use the small & powerful A1's. This week they announced a new Duo Kit and a grid kit (10° or 20°) for the lights. We have not had a chance to have a look at them but they do look pretty interesting. We particularly love the magnetic fixings, plus the mini gels that can be stacked up with the grids for creative effect.
Grid Kit:
The Grid Kit is a small and portable kit consisting of two grids that reduce the light spread to either 10° or 20°. They can easily be fastened onto your Profoto A1 in just one click, thanks to the smart magnetic mount, and are also stackable with other A1 Light Shaping Tools to enable a diverse use.
Check them out here.
---
New Taylor Swift video from Fujifilm & Instax
Taylor Swift meets instax. See Taylor's "Now or never" moments in our new commercial. [Music] Taylor Swift/Gorgeous [Actress] Taylor Swift Shot by legendary music video director Dave Meyers. "instax SQUARE SQ6 Taylor Swift Edition" will be released on October 20, 2018. Taylor Swift supervised the design of a special instax SQUARE SQ6.
---
Event of the week: Kevin Mullins Blackpool date added
FujiLove friend and UK-based X-Photographer Kevin Mullins has added an extra day to his sell-out Street Photography Workshops in 2018. The extra date has been added up in Blackpool. Kevin is an awesome guy and I have had the privilege of tagging along on one of his street events. They are well worth the £79 fee, in my view.
Thursday, 15th November – Blackpool (NEW DATE)
This Street Photography Workshop is far more than a guided photo walk. You will work with Kevin through a series of challenges that will not only help you understand your camera more, but will help you beat the fear of shooting on the street. You will concentrate on building pictures and stories using the sound principles of light, composition and moment.
You will cover:
Inspiration
Shooting candidly
Beating the fear
Understand your camera fully
Understanding zone focusing
Getting in close to shoot stories
Street themes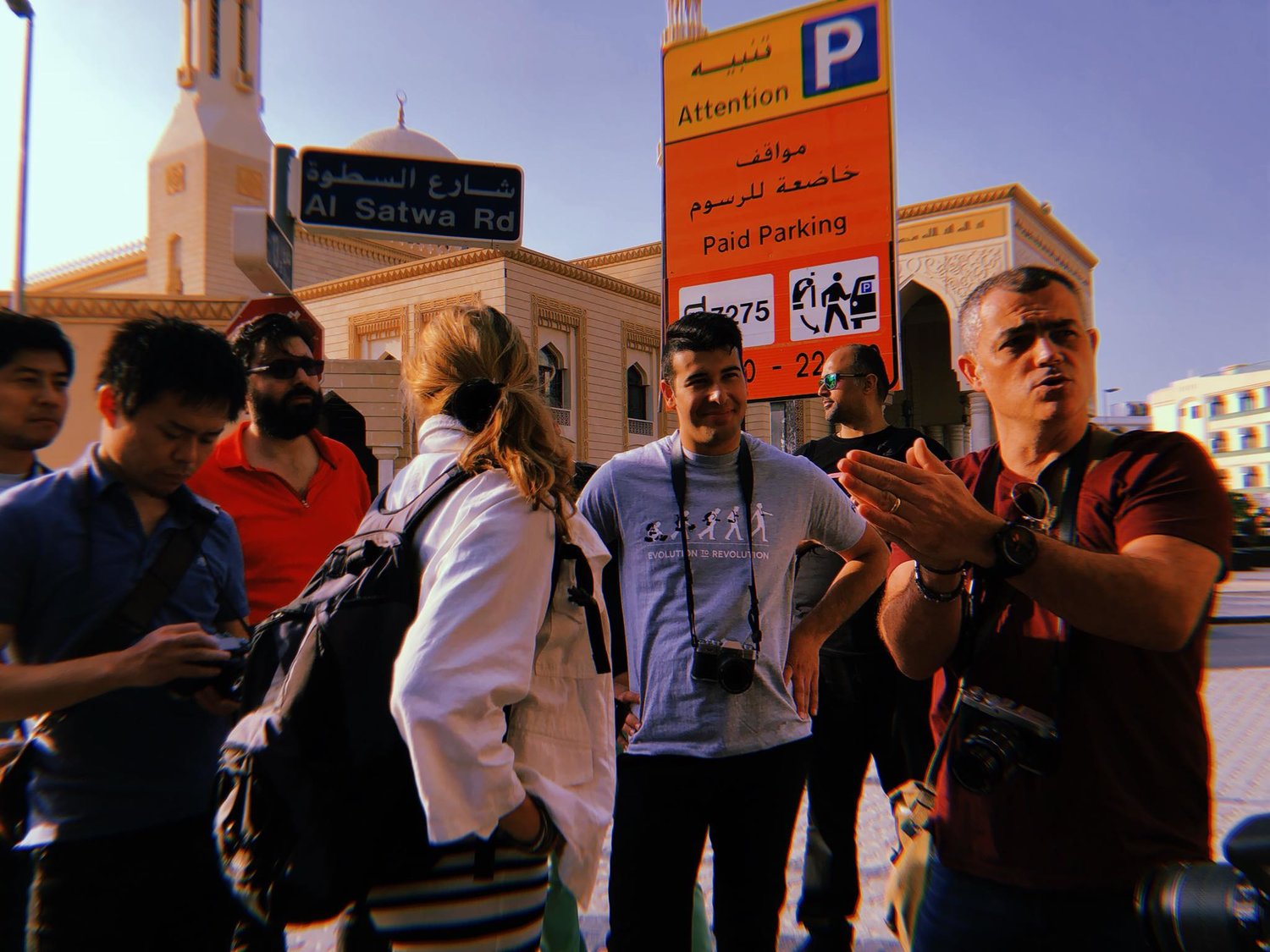 For more news, click here.
---
Photokina – September 26-29
(Website link)
Photokina will begin on 26 September and end on 29 September 2018.
Venue: Koelnmesse, Fair Grounds, Köln-Deutz. Cologne. Germany.
Photokina is an awesome event and there will be lots more info in the next few weeks regarding Photokina but, for now, mark the date if you can make it to Germany for this huge photography and imaging event. FujiLove will, of course, bring you all the info and news from the show. In case you don't know about the show, in 2016 there were 983 exhibitors with 190,669 visitors from 134 countries that attended the show.
Here are some useful links:
Download the Photokina app
Travel and accommodation planning
Dates, times and opening hours
Buying tickets
Floor plan
Pioneering innovations, countless new products, top events, exciting workshops and live shoots – Photokina presents 'Imaging Unlimited'! As the global business and community platform, here you will experience like nowhere else what fascinating possibilities imaging technologies including mobile, video & cine or AR/VR can open up for you. Welcome!
---
Jeff Carter's 'Bass Rock' video
For the final news element, I wanted to share this awesome short film created by UK-based X-Photographer Jeff Carter. If you like your wildlife videos and photography, you are going to love this little video. Make sure you have the audio turned up! Everything was filmed on X-Series cameras and an MK lens.
A Scottish Seabird Centre Landing Trip to film and photograph the Northern Gannets.
"I was testing the new XF200mm f2R OIS WR Fujinon lens and all images shown in this video are shot with this lens fitted to a Fujifilm X-T2.
The video was shot using a Fujifilm X-H1 and MKX18-55mm T2.9 cine lens except for the opening sequence which was shot on a DJi Phantom 4 Pro drone." – Jeff Carter
For more information on this trip visit the SSC website.
---
Updates
There is an updated version of Fujifilm's own Silky Pix RAW converter (version Ver.4.3.2.0). These new updates are for the X-T100 & the XF10.
There are also updates for both the X-A5 and X-T100 available as of 30th August.
Firmware Version:
FUJIFILM X-T100 (Ver 1.10) – August 2018
FUJIFILM X-A5 (Ver. 1.20) – August 2018
1. Advanced Filters "Rich & Fine" and "Monochrome [NIR]"
"Rich & Fine" filter is recommended for food and other tabletop photography. It simulates brighter and more vivid colors at the center of the image and adds slight shadow at the four corners to emphasize the subject.
"Monochrome [NIR]" simulates Monochrome effect as taken by near-infrared cameras.
These modes will allow photographers to add additional artistic flair or film-like color tones to their photos.
2."SQUARE MODE"
The "SQUARE MODE" allows users to switch to 1:1 format with a single flick on the touchscreen. The "SQUARE MODE" enhances compatibility with social media networks where 1:1 format has become the standard image format for posting photos.
These new features are also available on the newly-announced XF10 digital camera.
Links to official Fujifilm events around the world
---
Want to get in touch? Email us at newsroom@fujilove.com.
About Author