This month, I wanted to take a step back from my recent educational pieces and go back to the essence of the word FujiLove with a discussion about the GFX100S. This will not be a review and it will not be a dissection of the camera. This will roughly equate to me gushing praise for what is an absolutely outstanding piece of imaging equipment. This will be FujiLove in full swing.
Before we even get into taking a look at the files from the GFX100S, I want to clear up one point that will no doubt be mentioned. Yes, it's true that most of our image use needs these days both personal and professional are for digital display and most of us will never need or want a 100MP sensor. In fact, I only have one client who even uses the resolution that the GFX 100S offers. That is not the point of today's discussion. However, as a point of curiosity, I've included an image taken with the X100V and an image taken with the GFX 100S using the GF45-100mmF4 to approximate the field of view of the X100V. Both have been cropped to the same ratio and as close as possible to the same composition, even though they were photographed on different days. Can you tell the difference at this size? What gave it away for you?
One. Hundred. (and. Two. – but who's counting?) Million. Pixels.
I remember getting my first DSLR to take the place of my old Minolta 35mm SLR and being absolutely blown away by the clarity that a 6.1 MP digital sensor could produce. That was the venerable Nikon D50. Then a 12MP D700 replaced that, followed by a 36 MP D800 and a 24 MP D750. When I moved to mirrorless cameras, I chose the Fujifilm X-T1, a 16MP 'step backwards' that still produced all the resolution I might need for most uses. Don't believe me? Take a look at the size of the exhibition poster here (made with the X-T10, same sensor). So, when Fujifilm offered to lend me the GFX 50S for my Tattoos of Asia project, you'd better believe I was zooming in to see what it was all about.
Fast forward a few years and here we are with 100MP sensors being more accessible than ever thanks to Fujifilm. The GFX100S, in my humble opinion, is the finest imaging device I have ever used when it comes to sheer image quality. The resolution this sensor is capable of thanks to Fujifilm's microlenses, image pipeline and, of course, the simple number of pixels on the sensor, is quite something. For the sake of example, here is a file for you to download and poke around in (this file will be live until the end of 2021).
Cropping power
A benefit of such high resolution that gets mentioned quite a bit is the ability to crop in significantly and still have a usable file to work with. While this is not something I typically do very often as I am a stickler for getting things as close compositionally and technically in camera as I can, I decided to set myself the task of finding a scene to illustrate this point and illuminate myself with regards the GFX100S files.
Recently, my wife and I took a pizza up to a section of the old Seoul fortress wall, Namhansanseong, so we could watch the sun go down while having dinner. What a treat it was! It turned out to be one of the most glorious sunsets we've witnessed in a long time and the perfect scene to test the cropping power of a 100 MP sensor. Below is the cropped image of the Lotte World Tower and the setting sun (the original image, uncropped, can be found at the end of the article for reference). We were so close to achieving the Eye of Lotte image that night.
IBIS
One thing that Fujifilm stressed when releasing the 'OG' GFX100 was that image stabilisation was a pre-requisite for making a camera with such immense resolution and detail rendering usable in a handheld workflow. With the GFX100S, they have doubled down on that and made a camera that can render phenomenal detail at 100MP even when working without a tripod.
As an example of this, I photographed a long exposure of this beautiful roof-tile-cum-spout at the temple above. To add to the tranquillity of this scene, I wanted to use a long exposure to blur the water. Faster exposures rendered the water as individual droplets and give it a far more violent feeling than what I got with my own eyes. It was pouring rain and I was already soaked to the bone, so I didn't want to get my tripod out again just for this image. Instead, I switched the IBIS and OIS back on and made this image handheld. Take a moment to absorb those settings and then appreciate the detail. The GFX100S truly is a marvel in this regard.
Lenses
What good is a sensor capable of such levels of detail if there are not lenses to support it? Well, thankfully, Fujifilm makes a good selection of these. With exception given to the new GF35-70mm kit lens (check the samples here to get an idea of what I mean – scroll to the bottom and click the button under each sample for full resolution), Fujifilm's GF range does an excellent job of resolving all the detail the sensor is capable of. Lenses like the stellar GF23mmF4, GF110mmF2 and even the 'budget' GF50mmF3.5 produce beautifully detailed images with differing degrees of 'character' to back them up.
There is, of course, the ability to adapt third-party lenses to GFX bodies and get some very good results. Some lenses, like the Zeiss Otus lenses, produce enough detail for the GFX sensors to lap up and turn into beautifully detailed files. Other lenses, like the Minolta 58mmF1.2 offer a character-filled rendering that is not technically perfect by any stretch of the imagination. Fujifilm's GF lenses, it seems, are built specifically to show off what the sensors are capable of and make absolutely beautiful image quality.
Here is an example of the GF50mmF3.5 in action. While it doesn't quite allow the close-focus ability of the much more expensive 45mmF2.8 and thus loses a little of the pop that comes from extra separation, for all intents and purposes, it is an excellent performer and renders plenty of detail from f/3.5.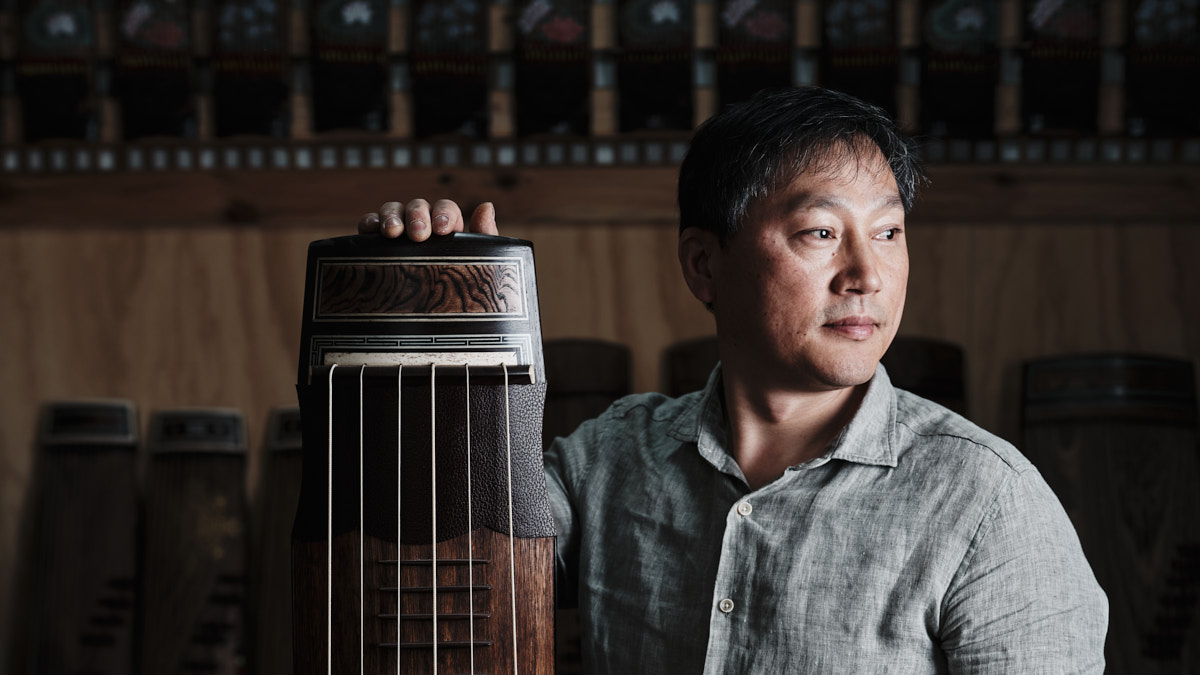 In conclusion
In a world where we spend so much time comparing options, complaining about tiny flaws in products that were not designed specifically for our individual needs and looking forward to the next advancements in camera technology, it felt great to spend some time simply appreciating how good the tools we have in our hands really are. So, for today, I'm raising a glass to the team at Fujifilm.
Is the GFX system a part of your kit? Would you like it to be? What would it bring to you as a photographer?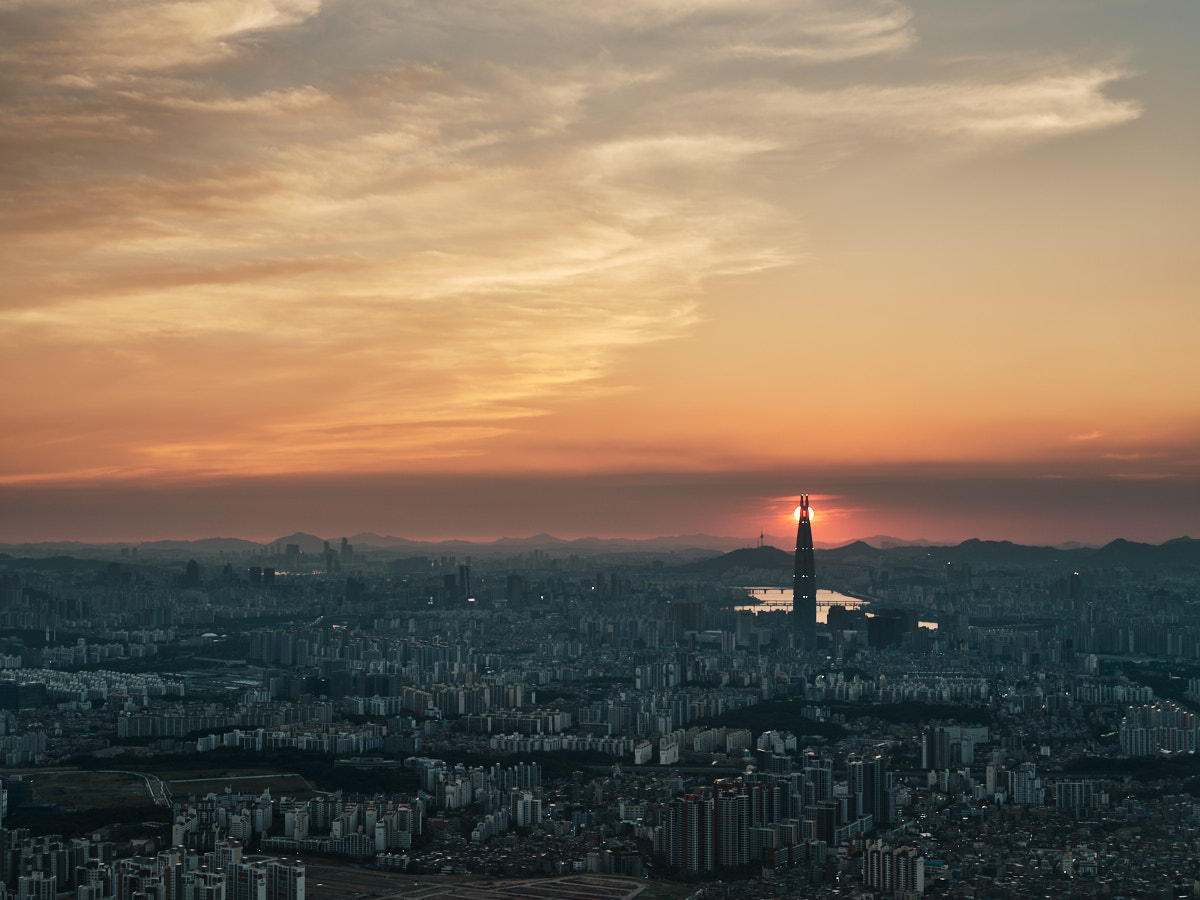 About Author