The X-T1 was the camera that finally swung me fully to the Fujifilm X system, and it still holds a special place in my workflow.
It kind of killed his gusto, the young photographer all emblazoned with dazzled up with the brand spanking new, latest edition, X cameras and co-ordinated fancy straps.
He noticed that I was covering a bike race with an X-T2 and the basic 18-55mm kit lens and asked me what I thought of the setup; "It's okay, but the files are a pig to work with, and despite it being faster in some ways, I much preferred my old X-T1, and particularly the RAF files it produced". Came my show stopping reply.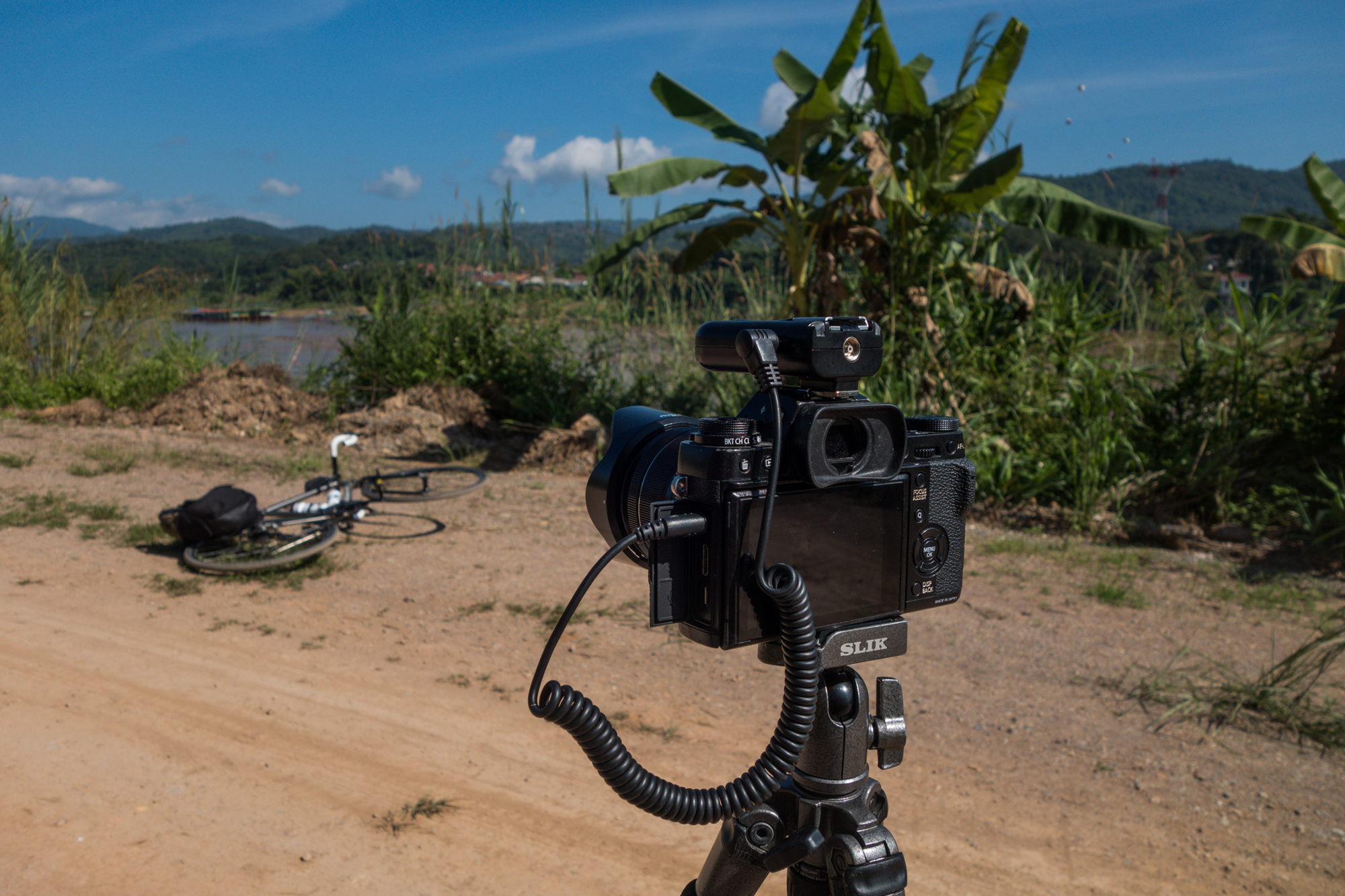 There was an air of disbelief rising, as if I'd pulled the rug from under his feet. Yet, for me it's true, the X-T1 is still a fine and viable pro camera, which in my humble opinion can more than hold it's own against the X-T2. In fact, I've had the X-T2 for a year now, and had I had chance to work with one before buying it I'd of skipped a generation, at least, statistical improvements or not.
As a lifelong Canon DSLR shooter, who makes a living from shooting and writing about cycling and adventure travel, size, weight, speed of response and reliability are key. Yes, as with any camera system I have had to make compromises in choosing to back the Fuji system. Battery life is still abysmal, reliability is still an issue, and autofocus in critical situations is truly lacking in comparison to bigger rigs. That said, the size, portability and tactile nature of working with the cameras (along with the results) do even things out. For 5 years now I've worked 90% with the X system, only pulling out the Canons in race-critical situations.
I tiptoed into the X system with high hopes for the original X100, which just did not live up to my expectations. An all in one tiny system that I could carry on my back for travel was what I'd hoped for – and as much as I still love that quirky little beast till this day, it was just was to unreliable and slow, although I did manage to get double page magazine spreads from that lowly 12 megapixel sensor. It just goes to show that it's not all about cramming more pixels into a sensor.
Somewhat disillusioned with the X100 I reverted back to the hefty Canon's, until he X-E1 was launched. I decided to throw a little more money and trust at Fuji, in a last gap chance of snaring that illusive small pro package.
The images were great, but I had so many reliability issues with it that I never travelled without a Canon as a backup, which defeated the ideal.
During a long trip to Sri Lanka that X-E1 just locked up, as it had done before. I mailed and called Fuji and distributors around the world, nobody could tell me what to do or offer an exchange or repair in less than a month. I was livid, and had to go out and buy another lens for the Canon, which I had running as a spare, but with just a wide-angle lens.
It was one of those situations, where I so desperately wanted the system to be something it simply was not, and so I decided that it was about time to quit the Fuji dream. Then, on the way back home I was walking through the myriad of camera shops in the shopping molls of Kuala Lumpur when I spotted an X-T1, one of the very first in the country – damn, within seconds it was in my bag and I was chasing that dream, for one last time.
What had I done? Thrown more money at an unreliable system? One that could leave me stranded mid travels. Umm, that's the thing about Fuji, no Canon camera had ever been an object of desire for me, I'm just not geared that way, or I wasn't until that moment.
That was early 2014, and slowly but surely I allowed the X-T1 to graduate from a gofer to second to lead camera. At times, in a pro working sense, I was kind of embarrassed to pull out my small rig and stand in line with a wall of Canon and Nikon pro shooters, and did still often carry the Canon and a long lens, as much for show as anything.
For four solid years the X-T1 was my main camera, and that self same body and set of lenses have travelled the globe with me, and it's proved its worth a hundred times over. At times I still can't believed that I somehow get away with it – matching and even outgunning other photographers with back breaking gear hauls.
Nobody sniggers any more, or at least those who know my work, they just marvel at the results those tiny cameras produce. Sure, I have to work and think differently, or should I say compensate and allow for the shortcomings, but I think it's worth it.
Fungus had attacked my Canon sensors and lenses, which is not unusual here in Southeast Asia, where the humidity can kill cameras in no time at all. The X-E1 was not reliable enough as a second camera, and so I needed to replace the Canon for an up-coming event. Should I go for an X-H1/X-T2 instead, or stick with a second hand Canon body and my trusty big lenses?
I went with the X-T2, 18 months ago, and, well, to be honest I wish I'd just bought a second hand X-T1 body as a backup. Sure the X-T2 is fine, but I just don't have the same feeling for it as I do for the X-T1, and it's magical but tricky RAF files.
Even now the X-T1 stands strong as my second camera – there in reserve, or with a different focal length lens on it. If the workflow for the RAF files was the same I'd use it far more often, but the time consuming fear of frustration in hitting the wrong sliders on files does mean that I prefer to clearly separate what images come out of both cameras.
With having to produce a high number of images and then catalogue and get them out fast, Lightroom is still the most viable option for me. Yes Adobe have changed things some, but I still find the sharpening process for the X-T1 quite different to the X-T2, and despite the lower resolution the files it produces, well, there's just something about them. There's a kind of magic that I just don't see in the X-T2 files.
Damn, I think I need another X-T1, just in case.
About Author