When Tomash asked me if I wanted to write something about the Peak Design Everyday Backpack, I did accept it as a challenge, as I just had received mine and was excited with the design and functionality of this bag. I am not a professional photographer, but just a guy who loves street photo and loves my Fuji cameras.
I started with the X100T and lately got the X-Pro2 with the XF35mm f/2 and the XF50mm f/2. With the little beast and the X-Pro2 with 2 primes, I am covering all my needs for street photography and a few landscape or architecture images here around. I love going alone for a day walk, discovering places around Bangkok where I am living, and above all – observing the daily life of people.
I think that these nice cameras need to be protected with a good bag, and if the bag can be a beautiful one, it only adds to my pleasure. Few years ago I discovered the guys from Wotancraft with their particular vintage designs and high quality. I have and do love three bags from them (the Ranger for local travelling like to Angkor Wat, the Ryker when in urban meetings, and the Night Rider when going by bicycle). Here is their website: https://www.wotancraft.tw
But they are all shoulder bags, so I was looking for a backpack that I could use both for my cameras and for my everyday working use.
I saw some info about Peak Design since they were using crowd funding for their development. I liked their message: "Designed by photographers to revolutionize camera carry, but built for everyone to organize your life".
I took time to see their videos, read customers' feedback, everything you are all doing when you start to be interested in a product.
As I said, my goal was to find a backpack. But I didn't want a sport or trekking nor a photo only dedicated bag. I wanted to be able to use it everyday… And I got what I was looking for.
The Everyday Backpack.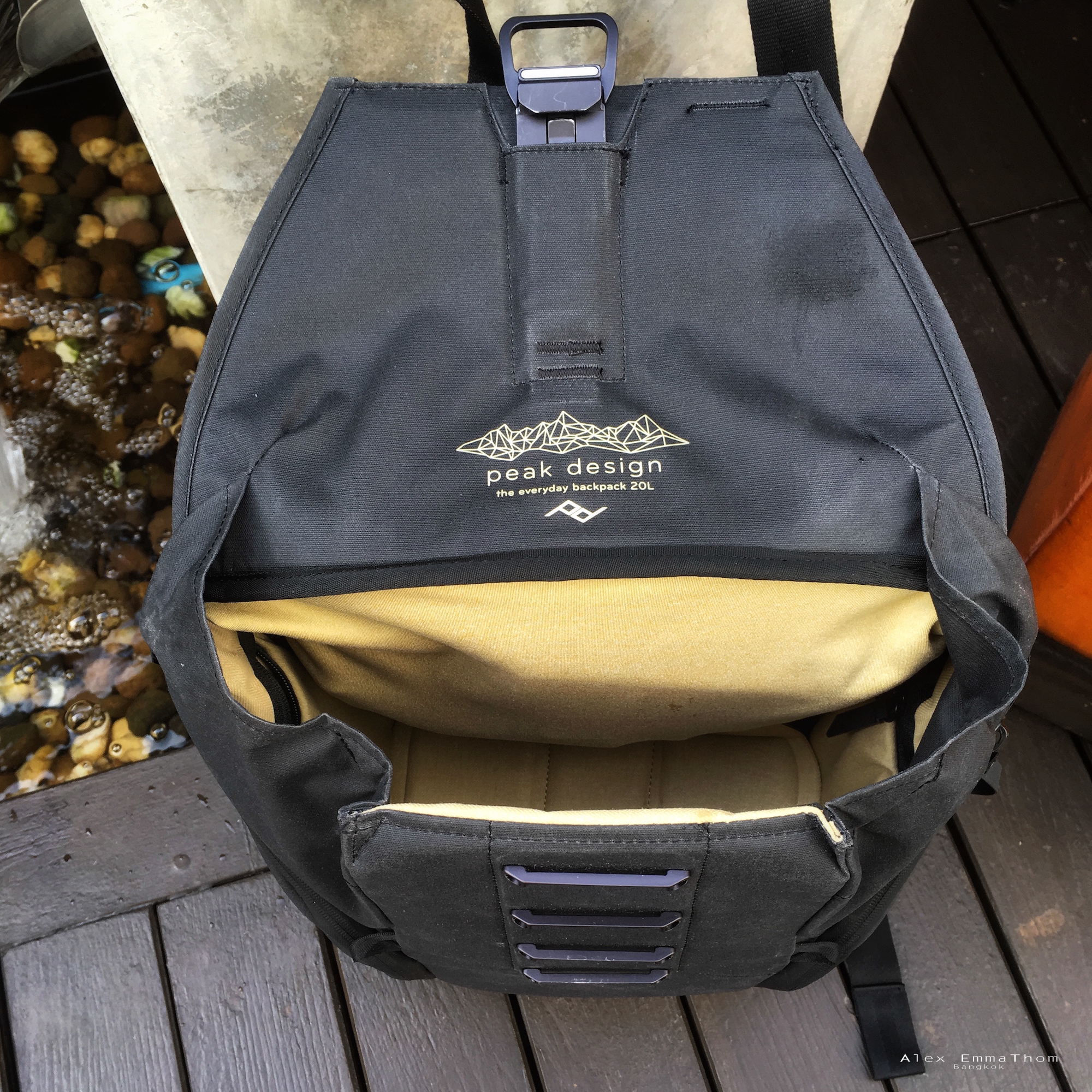 As a furniture designer, I like to understand the purpose of products designs. With Peak Design, it is obvious that the have totally focused on making something easy to use, secure for the gear, and nicely shaped for the pleasure to use it. As other bags, the cameras (or whatever else you want to put inside) are accessible from both sides and eventually from the top.
The "origami-like" Flexfold dividers allow to modify the inside setting so fast and so easily. The top of the bag is slightly expendable to load more stuff if needed. The zippers and the fabric are waterproof. The side flaps have padded accessory pockets that make easy the storage and use of batteries, cards, power-banks, cables, etc. The unique Maglatch lock system makes it easy and fast to access the top of the bag with one hand. Additional separate storages on the back can receive a 15" MacBook Pro + iPad Pro 10.5 + few documents.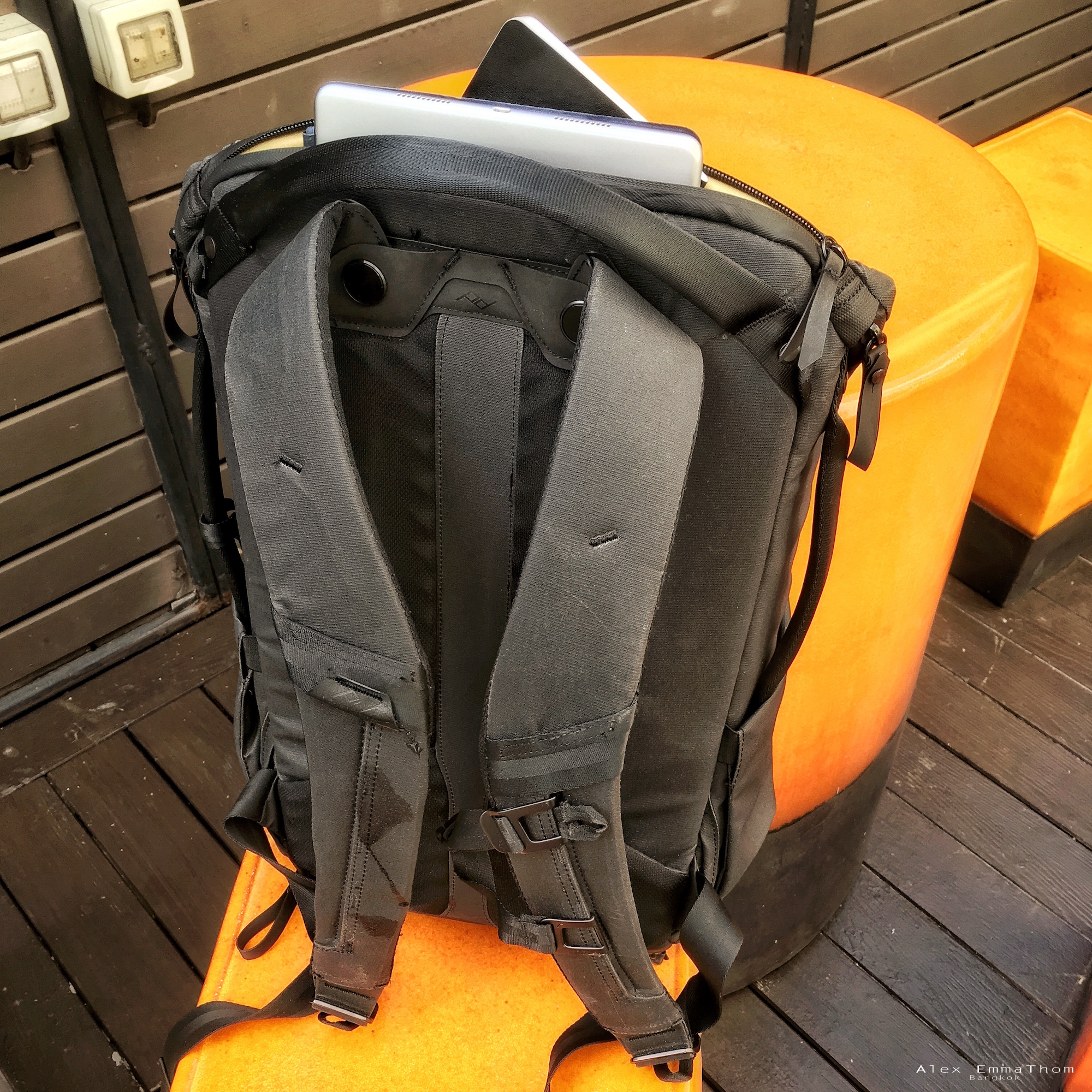 I use the 2 side extendable storages for a bottle of water and for my tripod or a small umbrella during rainy season. There is more to say about all the external straps system that can be used for the carrying of a drone or a spare jacket, etc.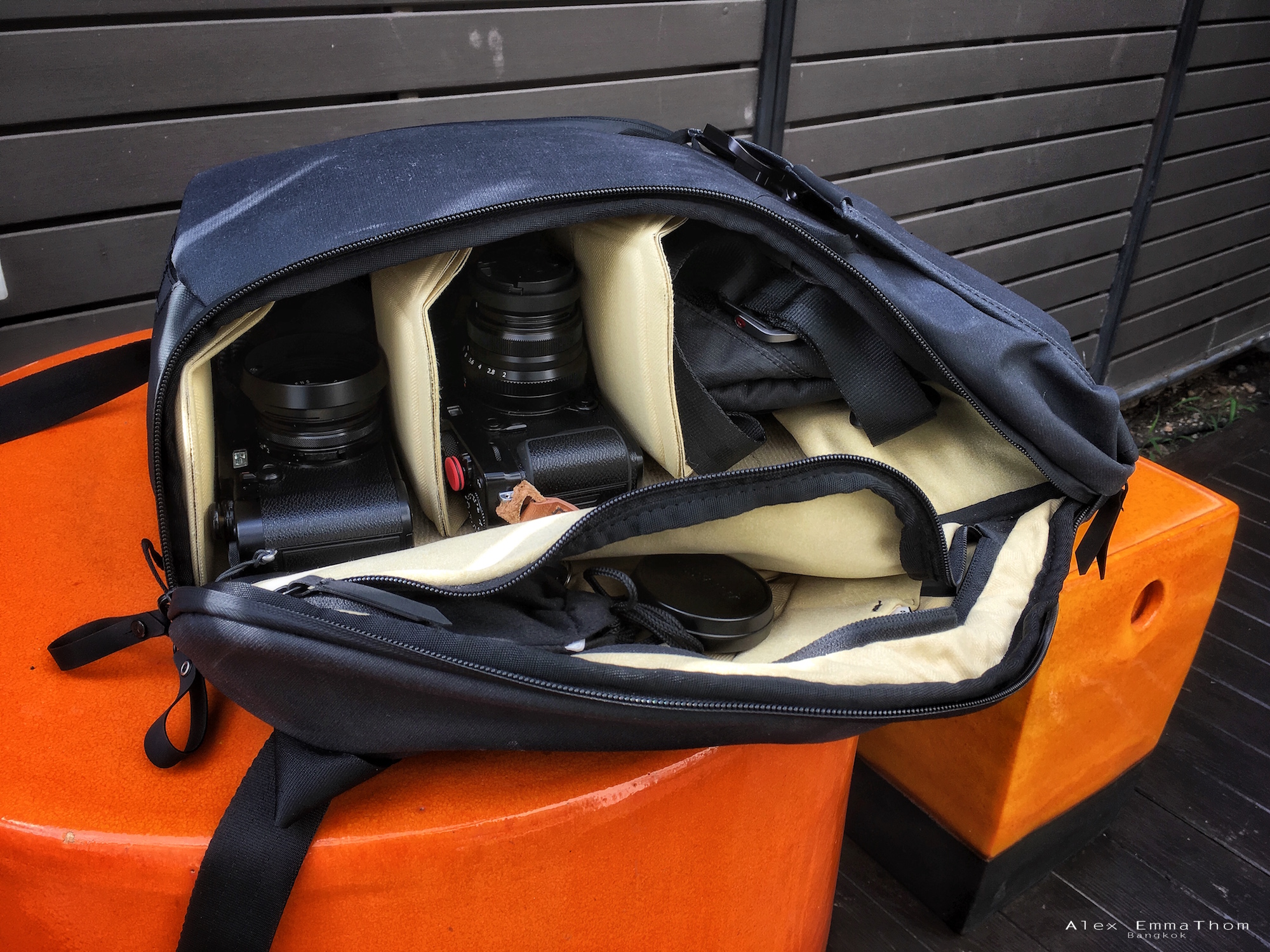 I have bought their Globetrotter combo, including a very practical field pouch that I am using when I go only with my X100T. This is also including their clever Slide Lite strap and Capture Pro system.
The black fabric of their bag is a bit easy to catch the dust, but is also easy to clean when back home. The Everyday Backpack is guaranteed for life.
Finally, this bag is not only cleverly designed and very aesthetic, it is also very well balanced and comfortable to carry.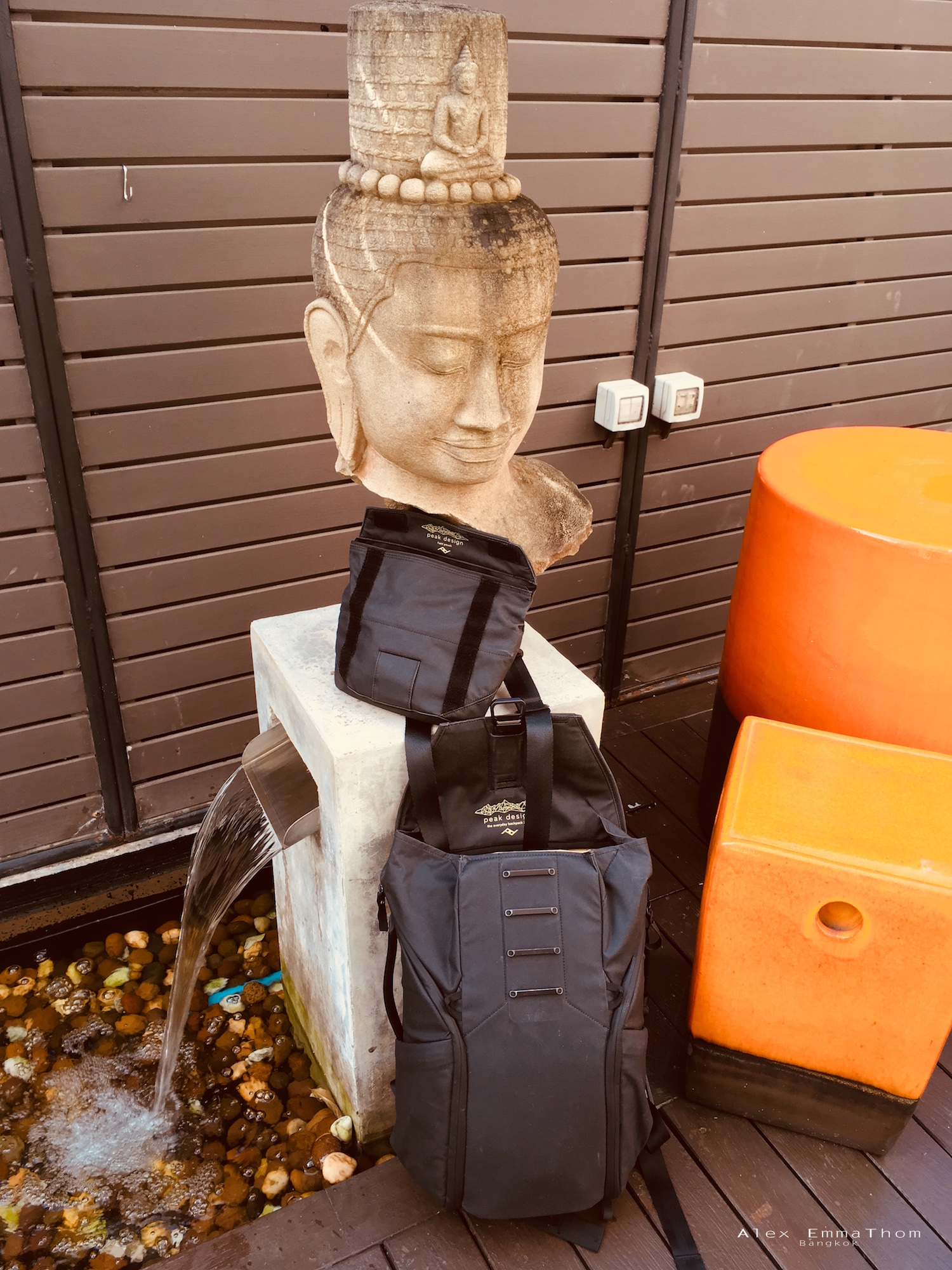 But I am not here to sell their bag and it will be better for you to visit their website.
For me, it is now my real Everyday Backpack 😉
About Author