It was the end of 2016, after two weeks in Myanmar using the Fuji X100T, mostly against my bulky ex-Canon 5D Mark III with Canon 24-70 f2.8 zoom lens, when I took the decision to sell my Canon DSLRs and a good amount of high quality zoom lenses to build a Fuji kit.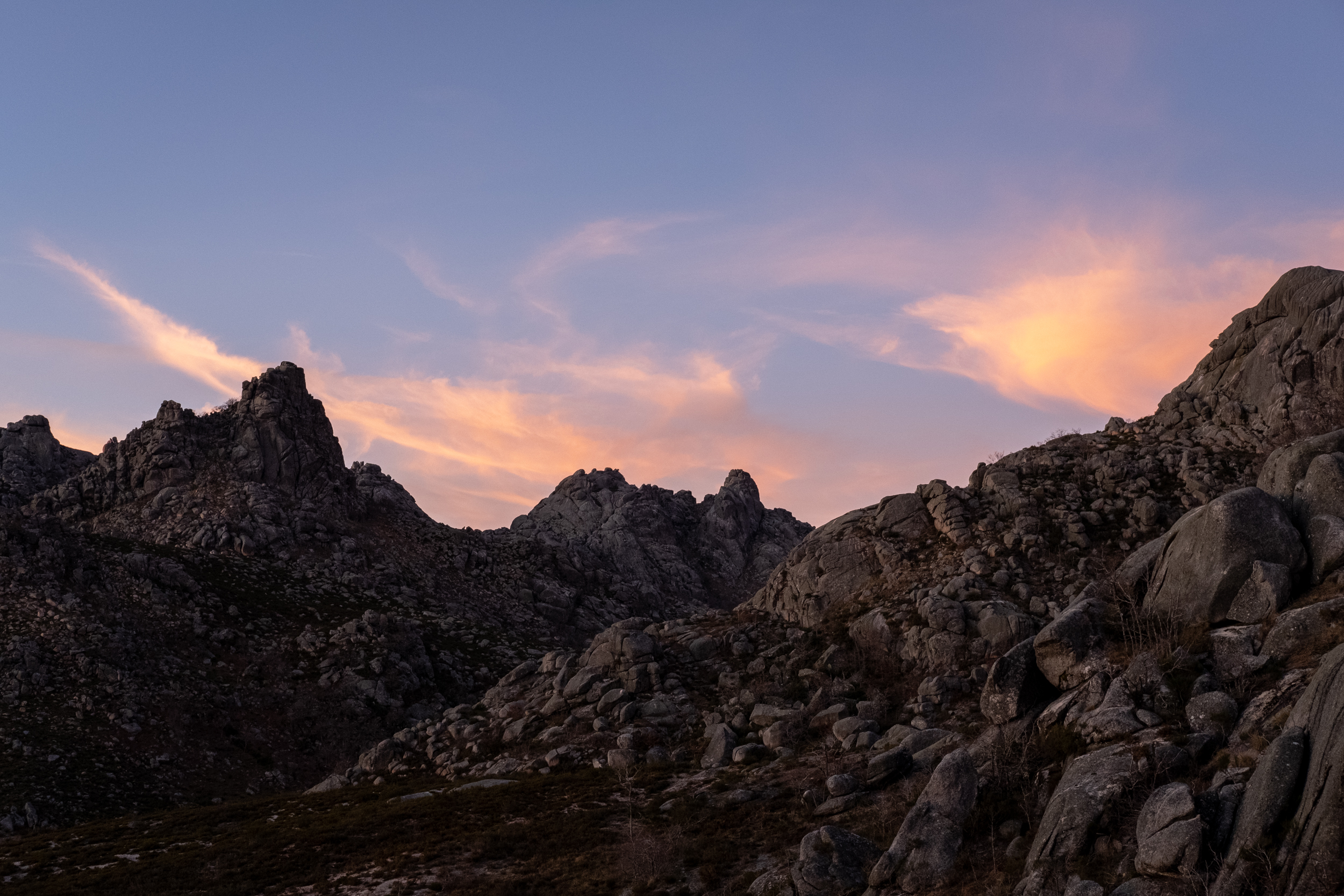 Given the size and weight of the Fuji X-T2 I bought, it made total sense to buy small and light lenses to go with it, in a mix of great optical quality, speed and weather resistance. These lenses were the 16 mm f1.4, 23 mm f2.0, 35 mm f2.0 and 56 mm f1.2, that allowed me to cover the broad subjects I was used to, namely documentary travel, street and nature photography.
For landscape photography, I can't deny the convenience of zoom lenses, but for my current style and the subjects I've been photographing, the advantages of using prime lenses outweighs the possible benefits of a zoom.
Nowadays, when I'm out to photograph in nature, I tend to walk between 10 and 20 km, often in mix terrain with moderate altitude gains, where the help of trekking poles can be very useful. Having the camera ready on me with a small lens attached is a great help for whatever situation I may encounter, without having necessarily to take my backpack off and waste precious time or feel an unbalanced weight on my body.
I usually carry a good size 37L backpack and always I carry all the above mentioned 4 primes with me. I can accommodate the lenses very easily in a small space together with food for a day in the outdoors, jacket, a change of clothes and other accessories I may need. In winter conditions I can carry one lens in a jacket pocket and a camera with lens ready to photograph as it happened under heavy snow in northern Portugal with the X-T2, where I would just take the camera out of my right pocket to photograph and put it back there. It's quick and effective.
The image quality of prime lenses is usually as good as it gets and it's a subject I don't like to compromise. Not that Fujifilm zooms aren't of good quality, but being able to photograph with just one hand or in more awkward positions, like outside a train window, is a benefit for me. With a smaller and lighter kit on my hands I'm also able to slow the shutter speed and ISO as I naturally tend to be less prone to shaking. Together with the IBIS capacity of my X-H1, this is further enhanced to a point where I rarely trek with a tripod anymore, unless I'm sure I will need it.
Regarding my approach to a scene, my standard lens on the X-H1 is the XF23 mm f/2. This is not only for landscapes but also for documentary or street photography as it is the focal length I'm more used to and kind of in the sweet spot of between the wide 16 and the standard 35. The classic 35 mm field of view isn't usually what one thinks first for landscape photography, but when I see something interesting I usually know when I need something wider or a bit tighter, and that's when I swap lenses. Out of curiosity, on my first selection of images to illustrate this article, 24 were taken with the 16 mm f1.4, 16 with the 23 mm f2.0, 22 with the 35 mm f2.0 and 11 with the 56 mm f1.2.
It has been mentioned countless times that zoom lenses are often associated with laziness. Sometimes it's true, but other times one is limited to move freely or is photographing in an environment where changing lenses is not an option. In my transition to prime lenses I found that my laziness is more focused on swapping lenses. I tend to work a scene much better now with the lens I have in camera and only change it if I really think it will definitely improve my composition. My memory cards and my time culling photos in the computer are also thankful for this process.
Prime lenses have been giving me the flexibility I need, not only regarding the ease to carry them with me but they also have given me the joy and creative push I was needing to move forward.
About Author