It has been a while since the photography world was touched by a mojo of the Fujifilm X cameras for the first time. Especially Fujifilm X-Pro series that has been touching a lot of hearts as well as collecting rejections by many sceptics over the years, due to its characteristic features. The fact is that none of the previous models has ever caused so many mixed feelings just like the upcoming X-Pro3.
I assume that every FujiLove visitor heard or read about X-Pro models in the past, but if you haven't paid enough attention to the series yet, I'll tell you very briefly what you are reading about.
The X-Pro line is Fujifilm's flagship model, particularly suited for street and reportage photography thanks to the possibilities of convenient and fast operation, as well as to the unique hybrid rangefinder style switchable viewfinder (both optical and electronic) located on the left side of the body, unlike the DSLR look models X-T3 or X-H1.
I am not primarily a technical geek but rather a photographer who is interested in ergonomics, comfort while shooting and especially in the experience of photography by all its meanings. I would not like to overload you with detailed technical specifications but I would like to give you a closer look at my photography point of view instead. (I understand that technical specs could be more important for someone, in this case I would recommend you to find all the relevant information by seeking technical articles from FujiLove Magazine magazine or directly from Fujifilm).
So we can start now…
My professional photographical career started few years ago as a wedding and nude photographer. During that time various camera brands, like Nikon, Sony, etc., have passed through my hands when I suddenly decided I really needed something more compact, let's call it a holiday camera, because my free time is mostly spent by walking around the streets of the cities where I can enjoy minimalistic or random streets shots. After so much consideration, I persuaded myself to buy my first Fujifilm camera – X-Pro1.
Yes, I knew that it was neither the fastest nor the most sophisticated camera compared to a DSLR cameras and therefore I had no overblown expectations. My photographic point of view has changed as soon as the first photo session was held. It was a freezing cold night and I had immediately started to regret my new camera was put under the test during the cold nude photography shooting in the streets of the city. Both my hands and model were shaking, my model even stepped into a doggy's poop, ideal conditions 🙂
Nevertheless, I put aside all the prejudices after shooting (especially realized negligible differences between full frame and APS-C sized sensors) and that night I found my lost enthusiasm and passion for photography, again. Beautiful design, intuitive controls, comfortable shooting experience and, most of all, those colours… My God, these perfect colours are saving me a lot of time when editing photos even today, but the important point is I am able to enjoy every photography session and that is the story how Fujifilm X has replaced my previous gear and became my choice number one.
As I mentioned earlier, the X-Pro1 had its limits and, of course, as soon as the X-Pro2 came out, this model took a part in my wedding arsenal next to the X-T1. I was really pleased with faster performance, 2x SD card slots, but it still had one limit, for me quite important, the viewfinder magnification of about 0.97x (official X-Pro2 specification says "approximately" 1:1, but it does not match). To explain my complaint: I always try to compose each frame properly, to save as much time during my post-production as possible (that involves also cropping). This tiny detail was causing almost every single photo needed to be cropped separately. No other thing seemed as much limiting as this ratio. Some photographers do not care about it, some of them have not even found out this discrepancy.
I must admit I consider myself as a perfectionist and cropping x-thousands of images had ceased to entertain me over time. That's why I was making my custom-made photos with only the X-T and X-H models in the past, while the X-Pro was just used for personal purposes only – when I wanted to feel the passion of photography.
But now here comes the X-Pro3 and much more…
General camera design and ergonomics
Since the first model of the flagship camera, X-Pro series has been keeping its specific lines and curves. All of the cameras are handled very well hence no needs for changes there, but what I enjoy most with arrival of the new X-Pro3, as a photographer who loves minimalism and clean design, is the elimination of D-PAD, which has been replaced by a touch screen and new function buttons that cleaned the overall look of the camera. The design of a classic film body with a covered rear LCD display is breathtaking. The information about actual film simulation as well as the basic settings at the small LCD display in the back is an imaginary cherry on the cake for me. This concept is based on classic film cameras that is also applied in today's Leica M-D models.
In addition, X-Pro models are great helpers when taking pictures in public areas. What I mean is the camera does not draw too much attention, so you could enjoy your photography actions without curious looks of watching people. This phenomenon can be also applied for wedding photo-report, because people you are looking at through the lens do not feel threatened by your entrance into their private space and stay more relaxed (the same also applies to less experienced models, as well as random passers-by during the street photography).
Hybrid OVF/EVF
When I heard about newly designed viewfinder with 1:1 coverage for the first time, I was pleased, but after my previous experiences with X-Pro2, compared to the official Fujifilm statements, I expected some kind of betrayal here. The first testing shots assured me that I was wrong – dream comes true and the coverage of 1:1 really exists! No more recalculating of crop ratio is needed now.
The left-sided viewfinder is bigger, brighter and great for the overall shooting experience because you are not supposed to touch your back LCD screen with your nose.
Folding / hidden LCD display
When the first rumours were published I could not understand why it is necessary to add a flip-out display. Why would I need a pop-up screen on a classic film look camera like the X-Pro? My doubts were even more stronger after the first mockups came out. I started telling myself: "Fujifilm must be kidding us!", why not to make a camera just for photographers who can live without file chimping or right to add a full tilting/rotating display with a classic swivel arm in contrary!?
I had believed that Fujifilm underestimated its design to calm down their former critics. I was sceptical so much, but then came a breaking point when I grabbed the camera…
You can't even imagine how much I was wrong… Due to this opportunity my photowalks get a whole new dimension. Of course, we all know what is the advantage of tilting display, however I had believed I could live without it when using classy film look X-Pro. Only now I realize how comfortable it is to have possibility to get focused in the streets, no more hitting the ground, no more random and inaccurately composed and incorrectly focused photos taken from above, no more suspicious views from passers-by while taking pictures from the waist level… To be honest, tilting display is not very nicely designed when flipped out, but if we took into account the ratio of functionality versus aesthetics, Fujifilm couldn't make a better decision than to start a new revolution and I am really thankful for it!
Classic Neg
Have you ever fallen in love with a film simulation? Not yet? Then you will be surprised what is hidden behind the classic neg. Colour simulation that is based on the classic Fujifilm Superia film which impresses us with incredibly captivating colours and asks us to keep shooting. Colours are more saturated than in the popular Classic Chrome simulation, these give warmer look and wider dynamic range in general (note: we are talking about straight out of camera jpeg files).
Classic neg has dazzled me so much that I decided all my photos published here will be presented just as SOOCs jpegs (only small amount of contrast fine-tuning was applied).
Reminder: Robert Capa, legendary Magnum photographer, said: "if your photos are not good enough, you are not close enough…" I totally agree with this sentence (especially while shooting people), however I would dare to add my words: …either you are not close enough, or your colours suck…
Nothing personal here 🙂
Performance
ACCURACY, PRECISION, SMARTNESS – These three words could define the upcoming X-Pro3 that includes BSI sensor already known from the X-T3 and X-T30 bodies. Both new sensor and new processor are elementary structure pillars of the body. Back illuminated Phase Detection Auto Focus (PDAF) sensor is gorgeous. This piece of electronics reduces backlit flare structures – no more grids on your pictures. Accurate, fast and correctly focused photos, period! Real breaking points in CSC development causing definite countdown for photographic dinosaurs such as bulky and heavy digital SLR cameras.
 I did not have enough time to test every new feature, so I am not able to rate 4K video qualities, however I believe that all videographers will be happy with the X-Pro3 as much as when using the X-T3.
 The X-Pro3 also brings another new feature compared to previous models, again one less important for me, the turbo boost, which will be appreciated especially by lovers of sequential shooting.
Duratect surface coating – user issue or valued acquisition?
Since the times of X-T1, I have always preferred to own graphite versions of Fujifilm cameras due to their surface coating, which can keep your equipment safe and undamaged (even during the difficult situations). These bodies were indestructible until Fujifilm decided to start producing X-T3 models from cheaper materials only, when surface literary suffers from every undesirable contact with the environment…
I'm not that kind of photographer who considers camera to be just a work tool, for me it is also a subject of pleasure, so every single scratch is also a scratch to my soul, and that is why my equipment gets first class care. In this case I find titanium finish extremely powerful for my needs. Beautiful and clean technical workmanship and durability of material which you can sharpen knives with.
Honestly, first published reactions and flame wars about finger prints issues bothered me. I actually thought it was a hard-to-remove issue, but the opposite is true – it took approx 2 minutes of my life, after a whole day of shooting, to clean all the finger marks with simple cleaning fluid and microfibre cloth.
If you are a photographer who loves camera equipment more than photography, you can easily clean it up after shooting and put your treasure straight into the showcase, otherwise use silicone gloves while shooting 🙂
Reminder: Nothing is more important than a joyful photography, so do not waste your time on worrying about your equipment!
Who is the X-Pro3 model for?
For all photographers who need to rely on their equipment in any circumstances, for all photographers who care about ergonomics and require comfortable shooting.
Although I really like my X-T3, X-Pro3 is a love affair to me – precision of software and hardware engineering in a more durable and ergonomically pleasing body. My X-Pro3 could accompany me now to any kind of a photo session. Just keep in mind it does not matter whether you are a professional or an amateur, you should always enjoy the experience of your photography – X-Pro3 will not disappoint you in any aspect.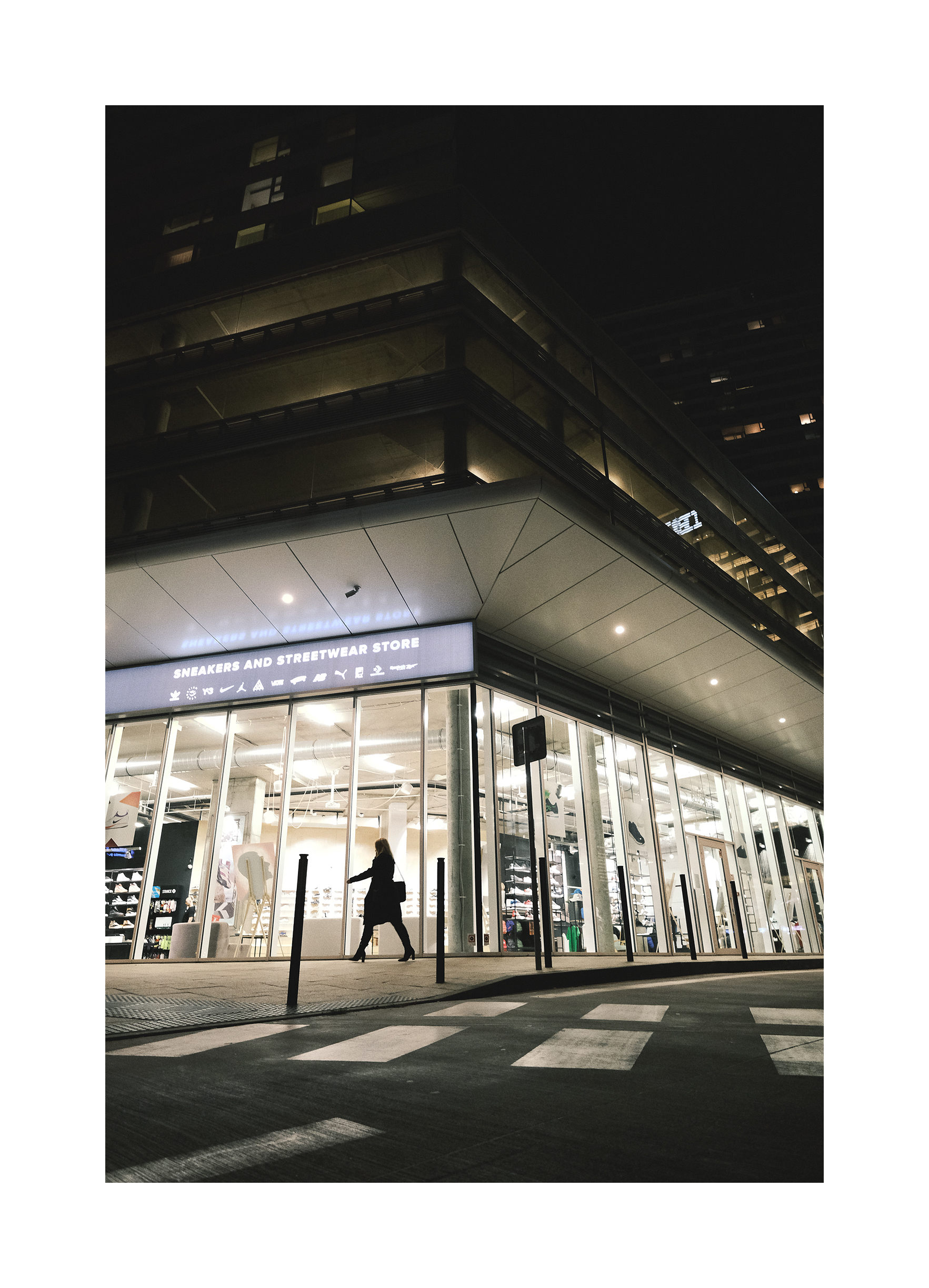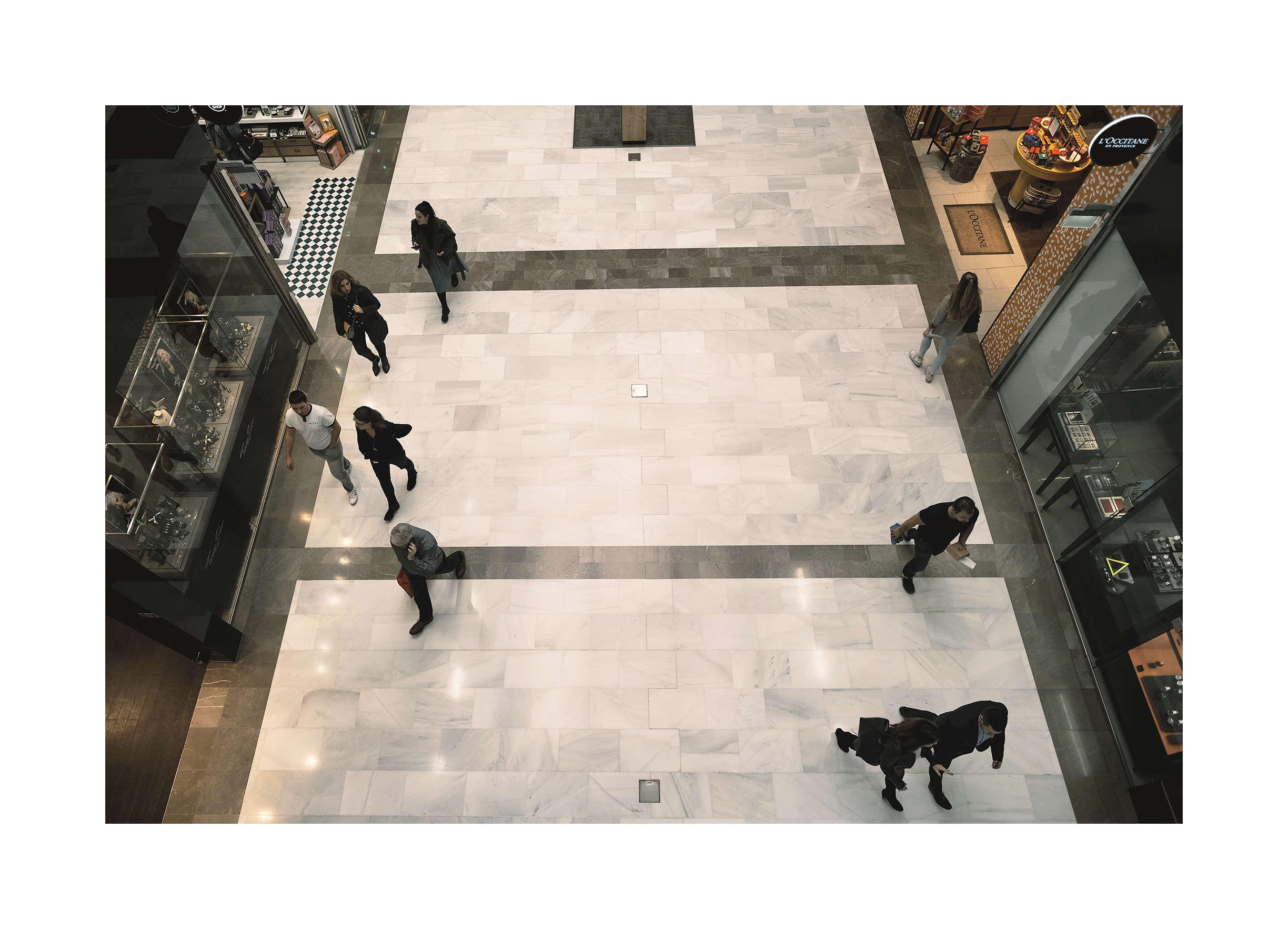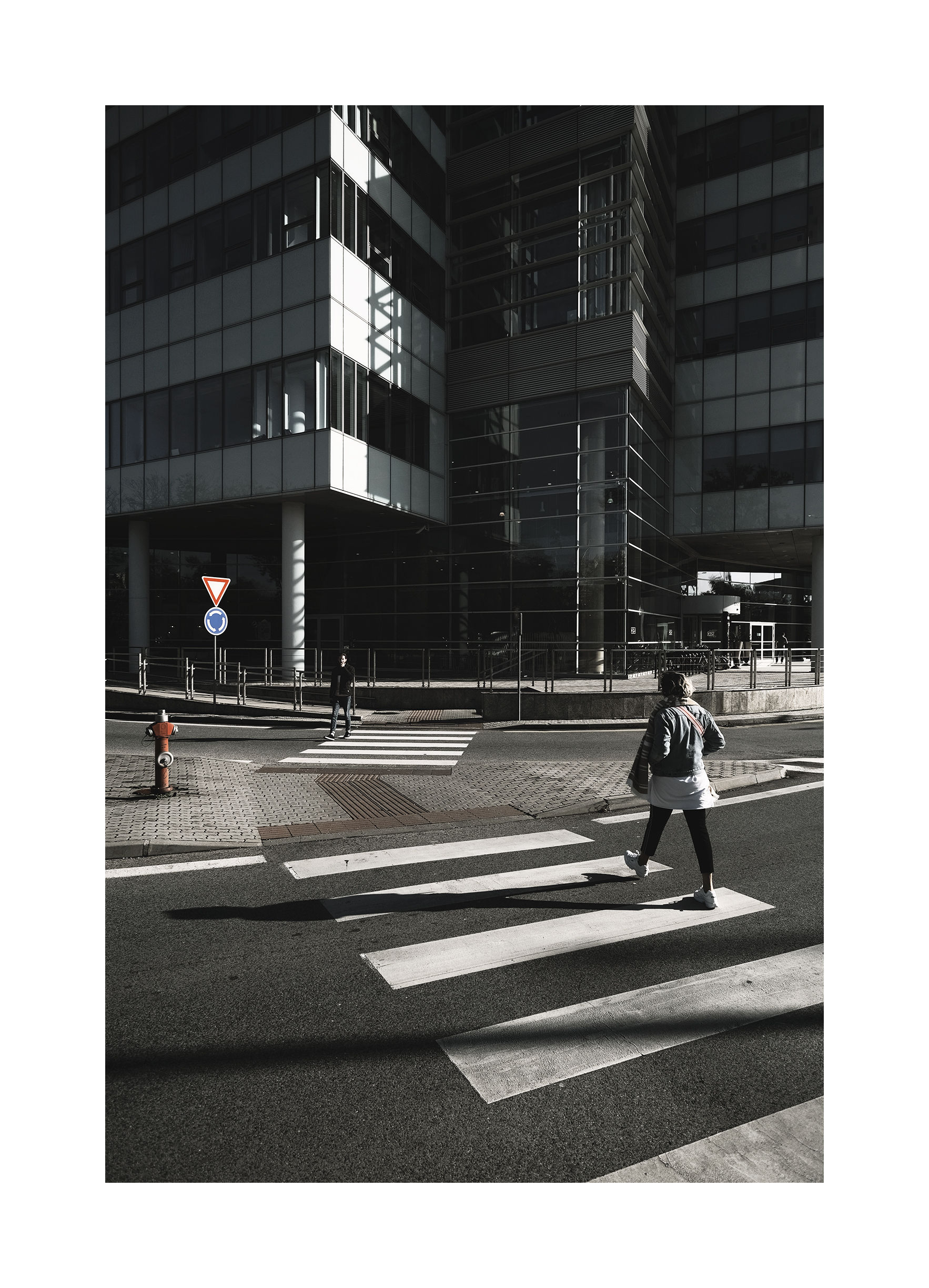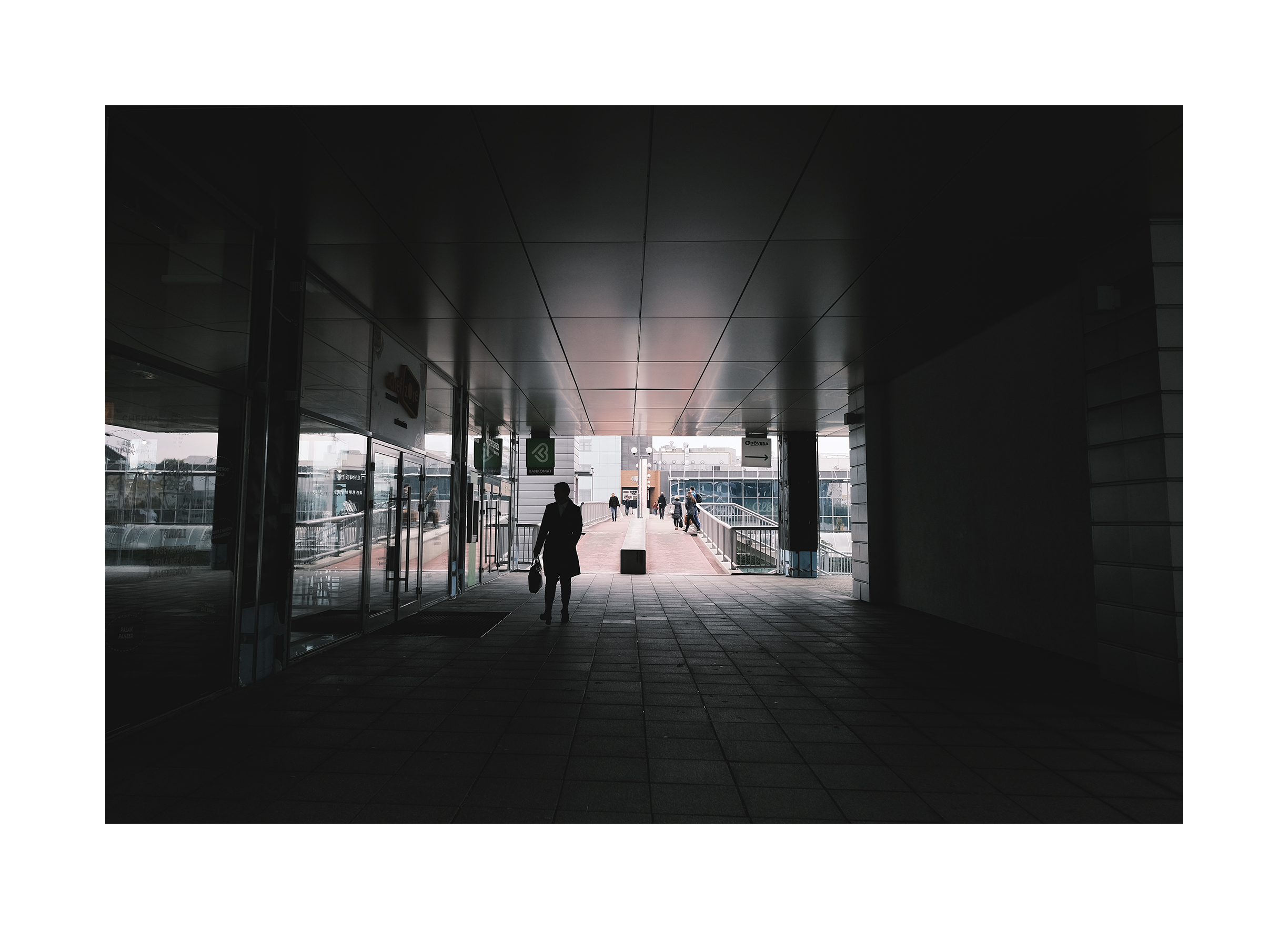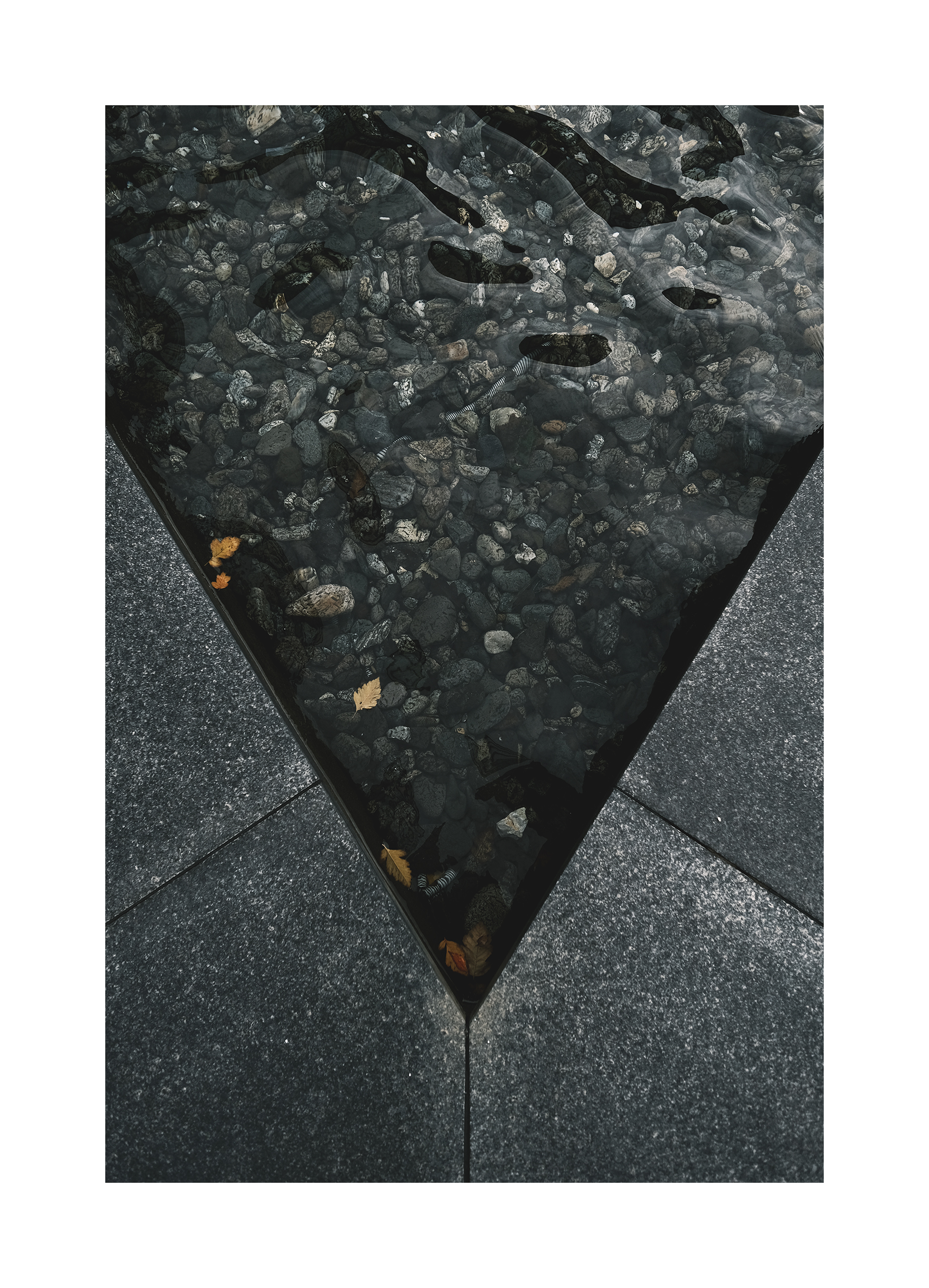 About Author