Initially when deciding on which wide angle lens I wanted to complete my Fuji Holy Trinity, I had 5 choices. My choices were,
 

Samyang 12mm f/2.0

 Zeiss 12mm f/2.8 E Touit

 Fuji XF 14mm R

 Fuji XF 16mm R

 Fuji 10-24mm f/4 R OIS
After plenty of research on each lens, considering what lenses I already owned, also a huge review of all my previous wide angle shots taken with Canon, I decided that the XF 14mm was the one for me.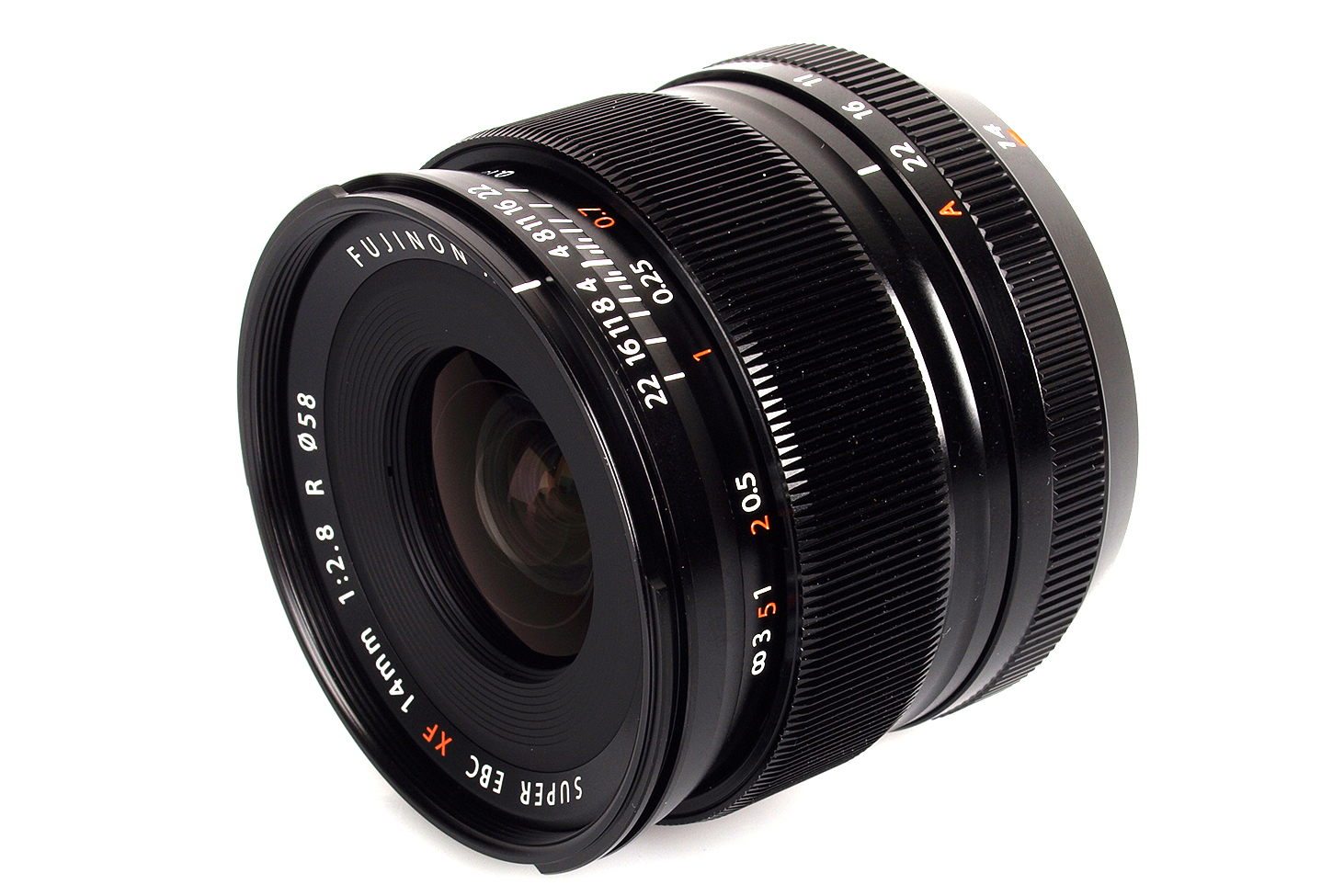 Since writing about what I consider to be the Fuji Holy Trinity, I have had numerous messages asking me why the 14mm and not the 16mm. Or would I recommend one over the other, and which should you buy? The simple answer is, do you need wider than the equivalent of a full frame 24mm or not? Do you need the extra stops of light that the 16mm will provide? Answering those will give you your decision. For me, when I was primarily on a Canon system, I found that when I was using my 24-70mm, and taking a wide shot, I always needed wider, but not much wider. That was my main reason for choosing the 14mm over the 16mm. The difference in aperture didn't really bother me much as a very high majority of the time, when using a wide angle, I would have been at a smaller aperture anyway. 
Right, now my thoughts on the lens, now I have quickly got my reasons down as to why the 14mm over the others mentioned. First thing to mention, which was no surprise, is that this lens is sharp. This is something that I and many others love about Fujis glass. This lens is sharper wide open than Canons 14mm f/2.8 L or Nikons 14-24mm f/2.8, yet 1/3 of the price. The 1 thing that still shocks me is the heft to Fujis lenses. This lens is so small yet as soon as you pick it up, you instantly feel the weight and quality in your hands. It is solidly built and the focus ring snaps back and forth securely, with no play. The one thing that many have mentioned and I am sure I won't be the last, the aperture ring is a tad loose, and very easily knocked. I would prefer all Fuji lenses to have more solid clicks on their aperture rings, although this does not take away from how this lens performs.
Focusing is very quick with the 14mm. Faster focusing than my XF 23mm in all lighting conditions, which did surprise me. I found manual focusing using the focus assists a little challenging, as once you are a few metres away from your subject, almost everything is in focus anyway, so sometimes I would slightly miss the mark with only a tiny adjustment needed to be made. Manual focusing was more accurate for me when using the distance scales rather than the focus assists. Tracking focus with the X-T1 and firmware 4.0, still isn't the greatest (IMO) with this lens, but a lot better than it was pre firmware 4.0. Personally I find that the single focus is that fast in the right conditions with this lens, timing the shot right with a moving subject, continuous focus isn't needed, and results are far more consistent.
With this lens being the equivalent of a 21mm field of view on a full framed sensor, I expected there to be quite a bit of flare when pointed straight at the sun, or when the sun is directly behind your subject. This was not the case! When you remove the lens hood, and angle the lens intentionally to promote lens flare, it is still difficult to get this lens to flare. With the hood on, no problem at all. As you can see from the shot below with the shadows, the sun was directly behind and very harsh, hitting the lens straight on with no problem what so ever. If the lens you currently use for landscapes has flare issues, then this is the lens may be the one for you.
When I first took the lens out to see how it performed, I wanted to see how it handled bokeh, and what the focus falloff was like. I took this quick snap of a holly bush below, as with the focus falloff, the holly would have been quite busy. I wanted to see how the out of focus areas rendered, and to what extent. As you can see, the bokeh is rendered beautifully, and although it is a wide angle lens, it is still possible to get an out of focus background when close focusing.
In all honesty, I didn't expect this lens to see much action as I am so comfortable using just the equivalent view of 35mm and 85mm (23mm, 56mm) for almost every event or situation I am in. As far as I was concerned, it was a back up lens, for those just in case moments when I needed a wider lens. Recently at a Prom, and a Birthday Party, I took more than 50% more images using this lens, than I did my 23mm. This has now become my group shot lens. IF I know that I am about to be taking a group shot, then even before I get to where I need to be, I make sure the 14mm is attached. 
The XF 23mm was until now my go to lens for personal days out. For me I feel that the equivalent view of 35mm provides me with enough flexibility for almost any shot I want to take. Again surprising me, lately I have been debating, before leaving out which lens I should take. The 14mm really is a fantastic lens, and if you are in the market for a wide angle, then this should highly be considered. 
So who is this lens for? Anyone and Everyone who wants a slightly wider view than the standard wide angle. Someone who wants little to no distortion at normal distances, but the option to creatively distort closer shots when angled right. Someone who requires maximum sharpness all the time, and quick focusing.
Would I recommend this lens over the 16mm, or the 10-24mm from Fuji? Yes and No. It all depends on your reasons for needing a wide angle, and what other lenses you have. The 14mm fit into my lens collection and work flow a lot better than the 16mm would have done. My primary lens is the 23mm, and the equivalent of 24mm that the 16mm gives, for me is far to close to the equivalent of 35mm. The 14mm so far has not let me down, the field of view has been more than enough for group and landscape shots, and I have no regrets buying this lens over any of the others mentioned. 
Either way, I don't think that you can go wrong with which ever decision you make. The fact that the majority of my photography career, the 35mm field of view has been my preferred and primary field of view, the 14mm was more suited to what I needed. Where as someone who primarily uses the equivalent of 50mm, the 24mm field of view may be more suited.
As this hasn't been a technical review of the lens, but more of my findings and reasons for buying this amazing little lens, if you do have any questions regarding anything mentioned, or something that I haven't mentioned regarding the XF 14mm f/2.8 R, feel free to comment, or sent me a tweet @DeanMartinPhoto, and I'll do my best to get back to you.
Images in this article were taken with the X-T1 and X-E2.
Amazon links to the main gear I use below:
About Author