I don't need any particular reason to go out onto the streets of my city to make images, just as two people in love don't need a reason to date. I have been in a rock-steady relationship with my Fujifilm cameras for over six years and with every passing day, the love and bonding has only grown stronger.
On the other hand, I also share a very close emotional bond with Kolkata, where I have spent four decades growing up. From the time when the walls of the city would have only political manifestos drawn on them to times when they underwent a radical change with local art students using them as a canvas, I have seen it all.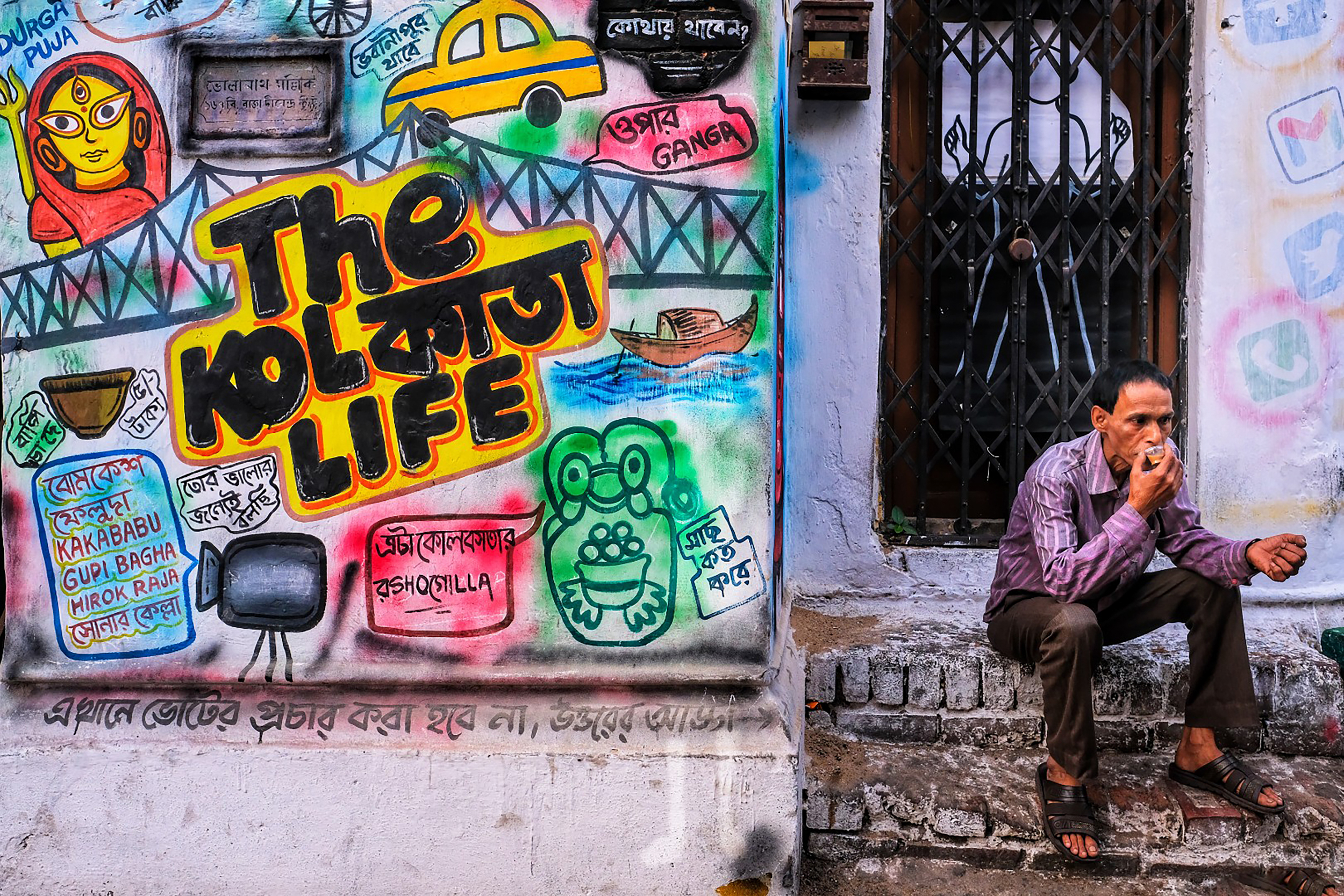 Kolkata, also known as the cultural capital of India, is finally breaking stereotypes by opening up to its western counterparts in terms of exhibiting its take on art through wall murals. Several alleys and residential areas have come up with some striking wall art and in this article I shall be sharing my experience of documenting them with my X-T3.
The first location I had visited was a residential colony situated on the extreme southern fringes of the city. I was eager to document this place after I came across images from the location on social media. My objective was to draw the viewer's attention by highlighting the various graffiti walls and hence I picked up the XF16mmF1.4 for the job. Travelling by the city metro followed by car, it took me and hour and a half to reach the location.
Once there, I was amazed to find a plethora of murals around me. Different walls had been used to exhibit different themes. Some had images from the recent Hollywood film 'The Joker' while others had the image of Salvador Dali from the famous Spanish drama series 'Money Heist'. Other walls had some famous Marvel characters like Spider-Man and Hulk, while some had Disney characters such as Aladdin and Princess Jasmine on them.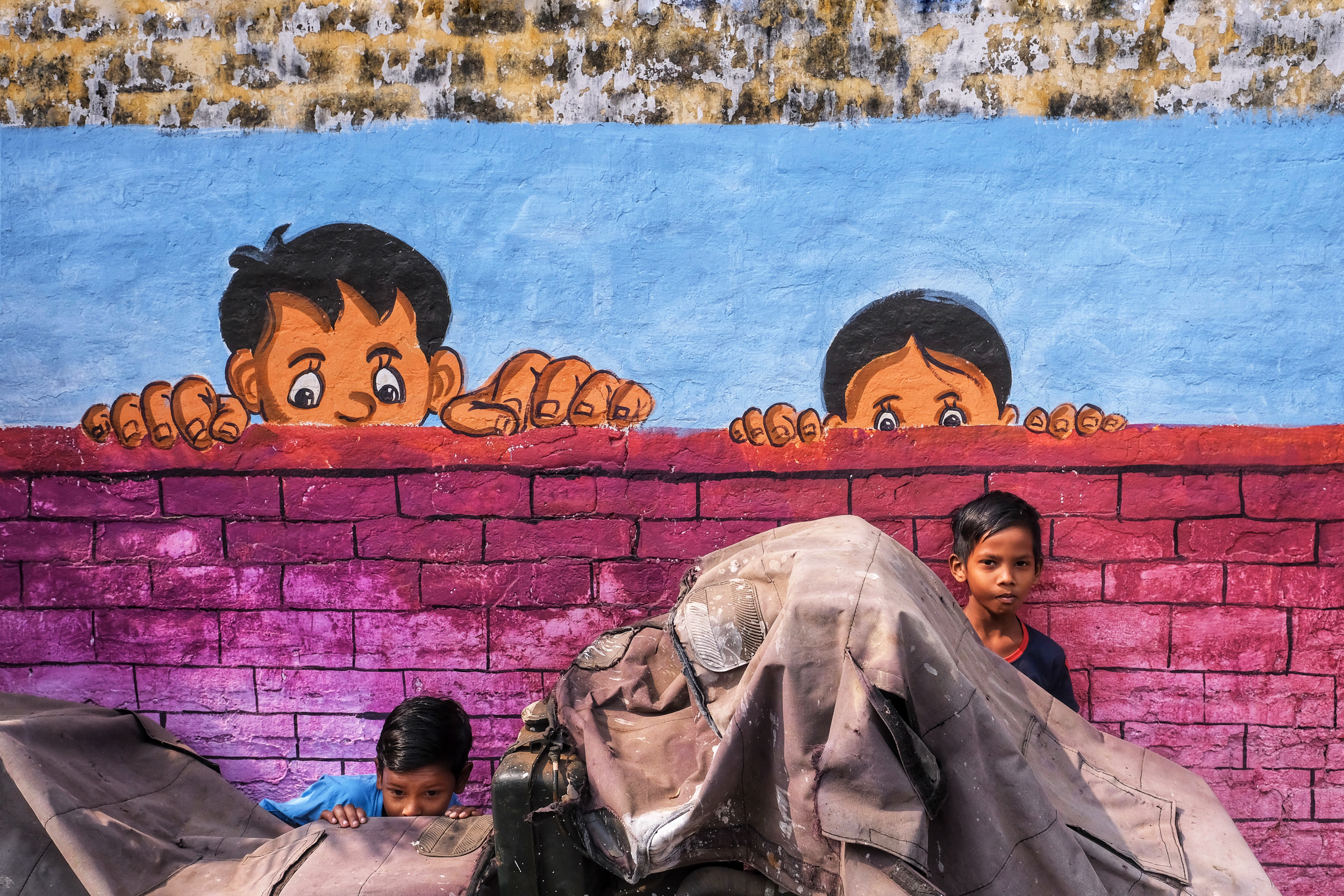 As most of my readers already know, I try to narrate a story through my images and hence decided to include a human element while composing. I had visited this place on a late afternoon and it being a weekend, I was lucky to spot some children playing around. When I started taking pictures of the walls, they became curious and started following me around. Very soon I had befriended them and, without their knowledge, started taking some candid images to enhance the story element in my images.
Having completed shooting at the first location I was out once again to document another area that had been beautifully decorated with wall painting. This time, however, the theme was Bengali marriage rituals. My choice of lens was different this time as my research revealed that the place had narrower lanes than the previous one. So, I had to rely on my XF10-24mmF4.
Reaching the location, I spent the first 15 minutes walking around to understand the residents' behavior. I found them to be both friendly and curious. The wall art fame had brought them into the limelight with several shutterbugs thronging the place almost every other day. I met a bunch of kids from the vicinity who were more than happy to be photographed. What I missed here most was bringing my Instax, which would have allowed me to click, print and share fond memories with them. Next time, for sure. The residents who were a bit shy and remained indoor were now taking interest in my work and had started stepping out. Some obliged by striking a pose for my camera. The 10-24mm worked like a charm yet again, producing sharp and colourful images.
The third location I covered was perhaps the closest to my home. A quick Metro ride to a couple of stations from Dum Dum and wallah, and I was at the location. This place was unlike the other two in that it was not a residential colony. It was on the street, dead opposite the Deshbandhu playground at Shyambazar. The walls had vibrantly painted images depicting the style of a famous Indian painter, Jamini Roy, among others.
Here, too, I tried my best to include a human character while framing my photos. In my opinion, the best time for anyone visiting the location would be early morning as there is far less traffic on the streets and you stand a good chance to find human activities. The morning light is also an added advantage for street photographers. As I wanted to retain the feel of the environment and portray the same to my viewers, I selected the X-T3 paired with my 10-24mm to give me the wide angle of view. When needed, I could also zoom in a bit to avoid unnecessary elements from coming into my frame.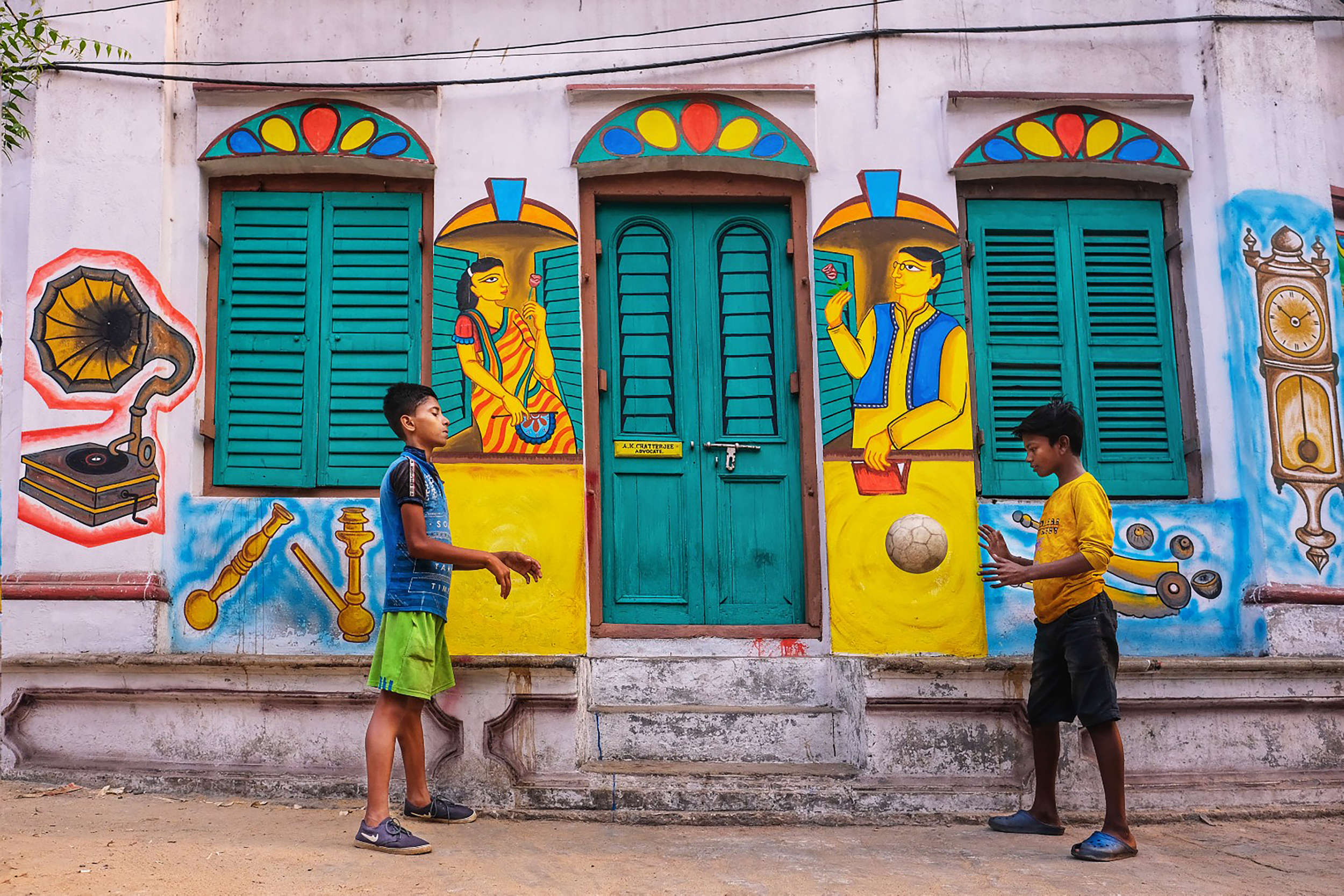 True to its name, city of joy, Kolkata is changing and evolving every day. I am therefore proud to bring the world to the walls of my city, which not only have ears but can also speak out and express themselves.
About Author