Damien Lovegrove has done it again! Another excellent product is coming from the master of portraiture and lighting. LUMEN is a 2 hour 24 minute feature length production filled with simple, effective tips and strategies to help you create beautiful portraits on location with medium powered flash units. Damien is one of regular FujiLove contributors and he has just generously offered all FujiLove followers a 20% on his new video. This offer expires on February 21st, 2018.
Presented across 25 chapters, Damien provides you with easy to follow and replicable techniques to improve your flash photography. Aimed at photography professionals, enthusiastic hobbyists and students alike, this video features a wide range of locations including country houses both inside and out, busy city streets, tree lined parks, seafronts and even an abandoned hospital. Every image includes meta data to enhance your understanding of the settings used. This video is suitable for users of any flash system or camera brand.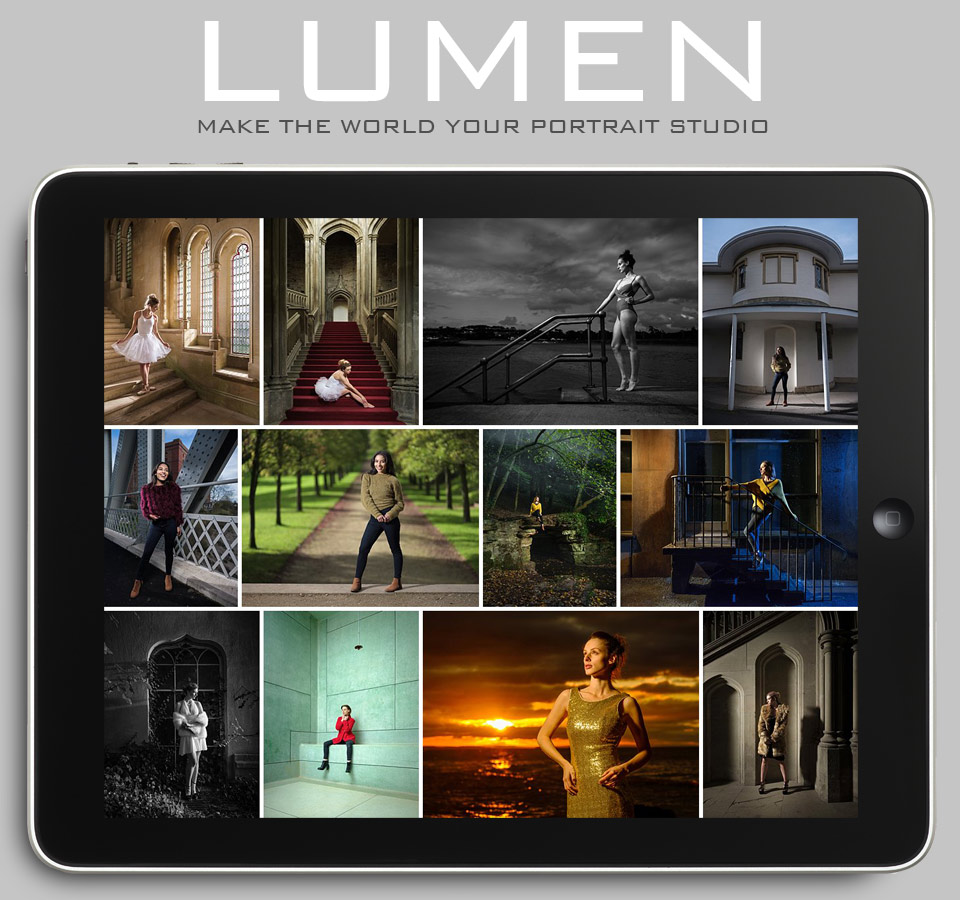 "If you're serious about using flash on location – this video is for you. It breaks down all the processes in easy to understand chunks. Whether you are looking for inspiration or technical information it's all here in this one feature length production." – Damien Lovegrove.
Damien was generous enough to offer FujiLove readers a 20% discount on the video. 
This offer expires on February 21st!
To claim your 20% discount, FOLLOW THIS LINK enter one of the following discount codes upon checkout:
VIBRO£
VIBRO€
VIBRO$
---

SUMMARY
Lumen by Damien Lovegrove is available to purchase in UK pounds (GBP), Euros or US Dollars. Price: £65 / €75 / $77.
• 25 chapters
• 2 hour 24 minute runtime
• 1080p full HD Quicktime .MOV video files
• Aimed at photography professionals, enthusiastic hobbyists and students
• Images captured are shown with their metadata
• A wide range of locations
• Filled with tips, techniques, ideas and inspiration to take your flash photography to the next level
---
REVIEWS
"It's a WOW WOW WOW from me!" – David
"I bought mine last night to complete my collection of all your video tutorials and as always it's a masterpiece. Thank you for all your hard work." –
Stephane
"Bought mine yesterday, I just couldn't wait. It's like a new Star Wars episode, but much more interesting." – Rico
"Just finished watching the final episode of Lumen (been rationing myself to one per day). The whole video is a great resource both in terms of technique and inspiration and one I think I'll be watching over and over." – Tracey
"Downloaded and watched (several times) educational, inspirational and excellent way to spark your imagination. A complete must for photographers." – Richard
---
NOTES
LUMEN has been split into 4 parts to reduce download times and make it a little easier for the majority of our customers. There are 4 zipped files to download, each approx 1.5gb. The LUMEN video files are .MOV files. Some PC users may have a version of Windows Media Player that does not support that file type and may experience sound issues.
SAVE 20% on LUMEN. FOLLOW THIS LINK enter one of the following discount codes upon checkout:
VIBRO£
VIBRO€
VIBRO$