We have some exciting news for you today! After six months break, the FujiLove YouTube Channel is back online. Together with our YouTube FujiLove stars, Kevin Mullins and Darren Pellegrino, we will be delivering you two actionable, practical Fujifilm X & GFX tips every single week.
FujiLove YouTube Hosts
Darren Pellegrino is a Boston-based commercial and travel photographer, big Fujifilm aficionado and such a great guy in front of the camera! We couldn't be more happy to have Darren on board!
Kevin Mullins, well, no need for big introductions here, I guess 🙂 Official Fujifilm X-Photographer from the UK, Fujifilm shooter since the earliest days of the X Series, wedding and documentary photographer and one of the most active and prolific photography educators out there.
Subscribe today!
If you have not done so yet, go ahead: click here and subscribe to the FujiLove YouTube Channel not to miss any of the upcoming videos.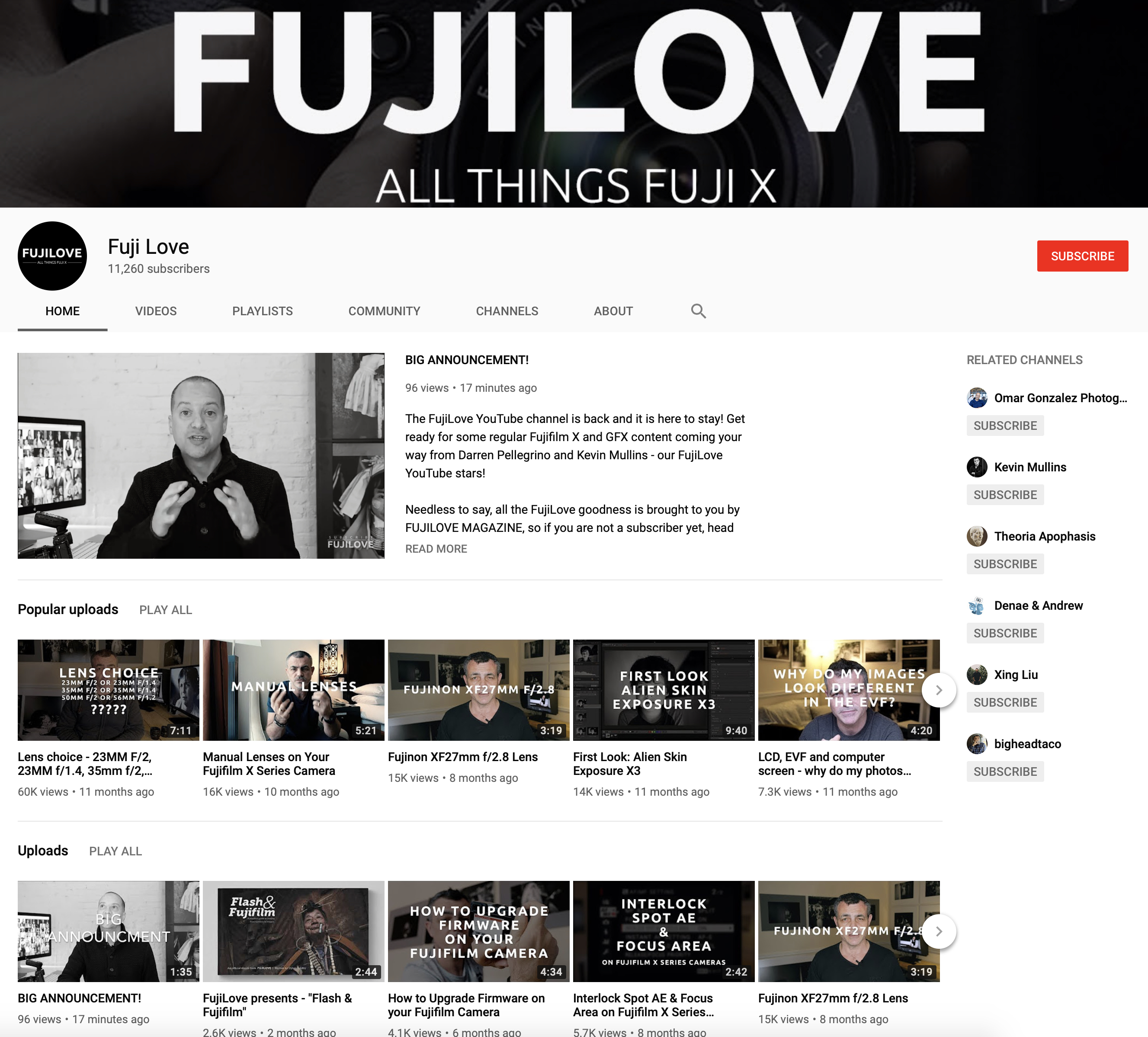 About Author