Following the success of PopUP GPP Seattle, Singapore and London, Gulf Photo Plus (GPP) is organising its fourth edition in Berlin. The event will be held at Kino Babylon in Berlin on October 29 and 30, 2016. And the great news is, that two of the world-renowned photographs being featured at the event are Fujifilm X-Photographers, Zack Arias and David Hobby. They will be joined by Gregory Heisler and Joe McNally.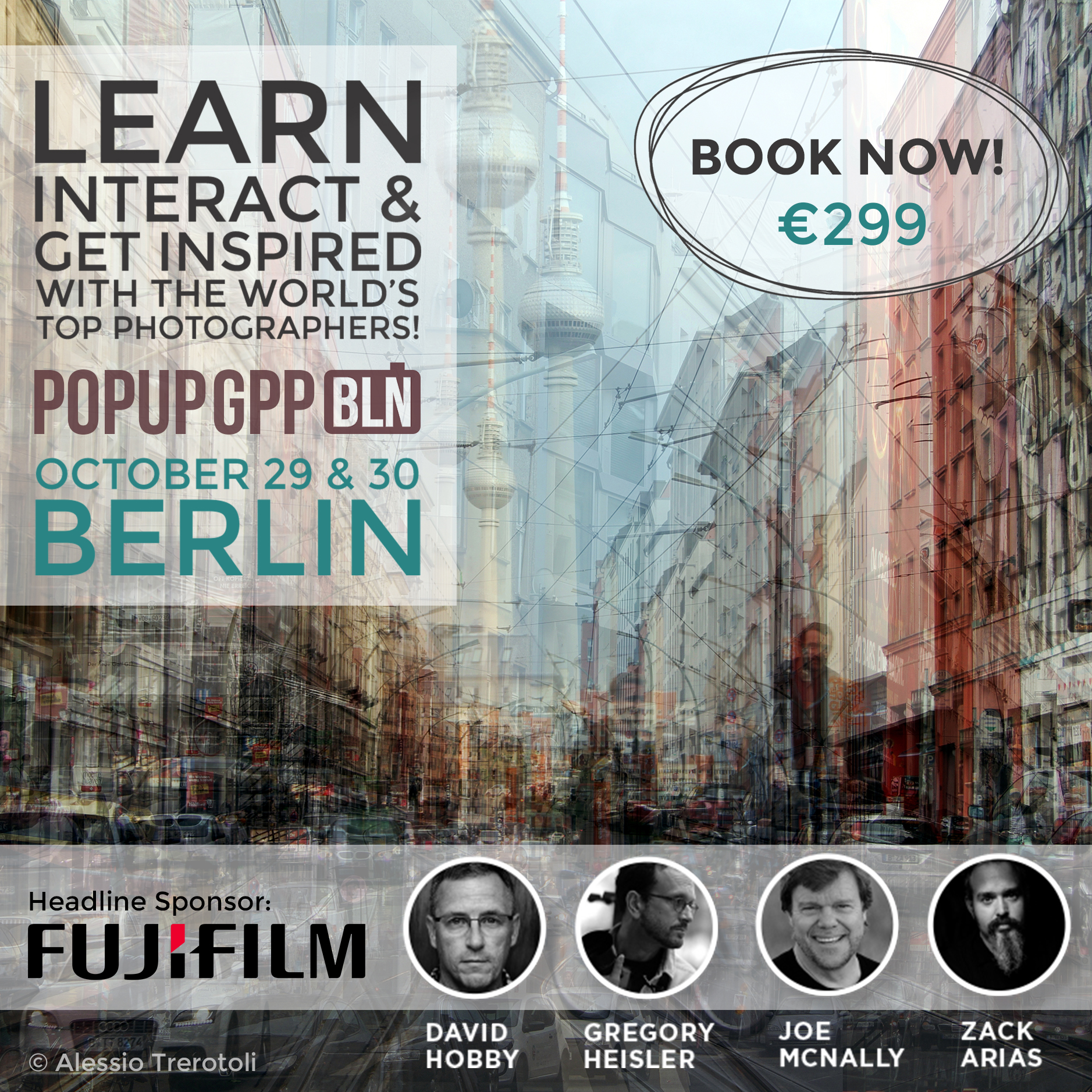 Famed for its annual all-star Photo Week, the largest international photography festival in the Middle East North Africa (MENA) region, GPP has joined forces with legendary photographers Zack Arias, Gregory Heisler, David Hobby and Joe McNally to produce an inspirational experience for aspiring amateurs and professional photographers alike.
Fujifilm is the Headline Sponsor of the GPP PopUP in Berlin. One of the most interesting parts of the event for Fujifilm X Series camera users will definitely be the street photography talk with Zack Arias, which is also free to attend! You can register your spot at Zack's presentation on this page.
If you can make it to Berlin on October 29/30, make sure you participate in this great event.
Each photographer will lead a 3-hour session specific to his shooting style and strengths. These sessions go beyond online tutorials, instructional videos and step-by-step guides, giving attendees a unique opportunity to learn from the industry's best. Through a series of live demonstrations, audience participations and Q&A sessions, PopUP GPP Berlin seeks to educate and inspire; boosting the creativity of those new to the genre and refreshing the veterans.
The evenings are devoted to a variety of public events, free for anyone to attend. These include a talk by one of Fujifilm's photographers and an opportunity to socialise and interact with PopUP GPP Berlin stellar line-up—Zack Arias, Gregory Heisler, David Hobby and Joe McNally.
Make sure you find out more about the event in Berlin on the PopUP GPP website.
Have a look at a couple of photo impressions from previous GPP PopUP events:
About Author