The Fujifilm X Summit Omiya, the first summit of the X Mount's tenth anniversary, did not disappoint as usual and with it came the announcement of the new X-H2S camera, and XF18-120mmF4 LM PZ WR and XF150-600mmF5.6-8 R LM OIS WR lenses. Let's first take a look at the journey of the X Series devices from the first to the fifth generation before exploring each of the new offerings and the updated roadmap for the X Mount lenses.
Fifth generation of devices
In 2012, Fujifilm released the X-Pro1, featuring an image sensor and a processor developed in-house. Since then, the company has evolved the X Series, releasing four generations of the devices over the last decade in pursuit of advanced image quality and portability. With the launch of the latest X-H2S, the X Series heralds the arrival of the fifth generation of devices, X-TransTM CMOS 5 HS and X-Processor 5.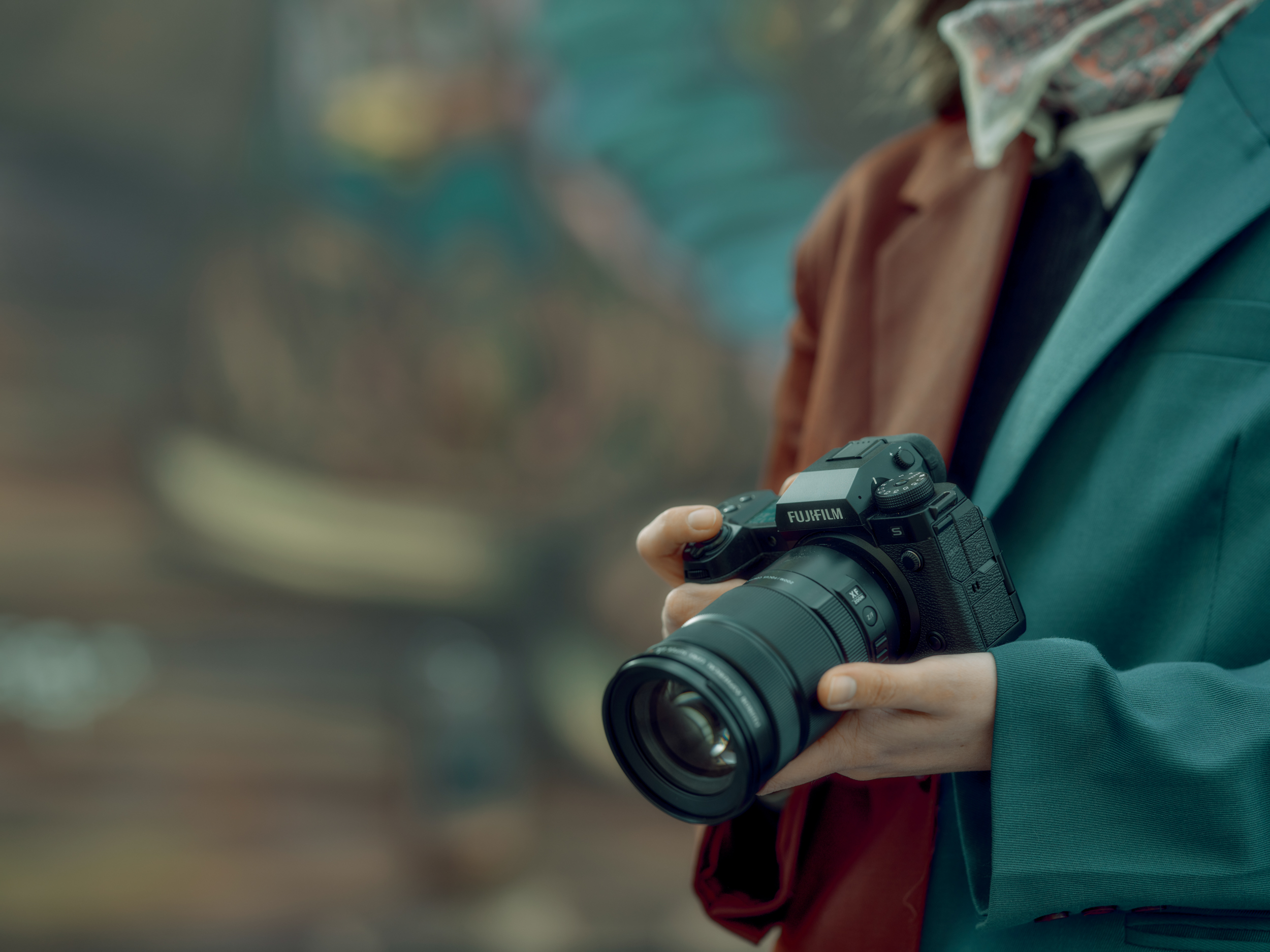 X-Trans™ CMOS 5 HS
This 26.16MP image sensor inherits the previous model's back-illumination style but also adopts the stack-layer structure to become the first stacked APS-C sensor capable of quadrupling the speed to read signals compared to the current model. It has dramatically improved performance, including up-to-40fps blackout-free burst mode and significantly-better AF rate during continuous shooting. As for video performance, the sensor can record 4K/60P video without cropping with substantially reduced rolling-shutter effect.
X-Processor 5
The all-new processor has double the processing speed of the current model. It has improved image resolution at low ISO sensitivity and reduced noise at high ISO sensitivity in stills, while delivering significantly improved AF accuracy and speed. The use of the AI processor enables subject-detection AF, tracking a targeted subject with increased accuracy. In video, the processer enables filming 4:2:2 10bit video at 6.2K/30P and 4K/120P and supports a variety of codecs including Apple ProRes 422 HQ*7. It also has lower power consumption, thus extending the maximum video-recording time, and supports a CFexpressTM Type B memory card.
X-H2S
With its release due for July 2022, the X-H2S is a new flagship model boasting the highest performance in both stills and videos in the history of the X Series. The X-H2S features an evolved AF system capable of shooting up to 40 frames per second and offering newly developed subject-recognition AF technology and can even film 6.2K/30P and 4K/120P video.
Other features include the five-axis in-body image stabilisation that offers up to 7-stop advantage, highly robust magnesium body, hardware that incorporates operability improved from the previous model, as well as extensive interface options including the new slot for a CFexpressTM Type B card and an optional file transmitter (sold separately).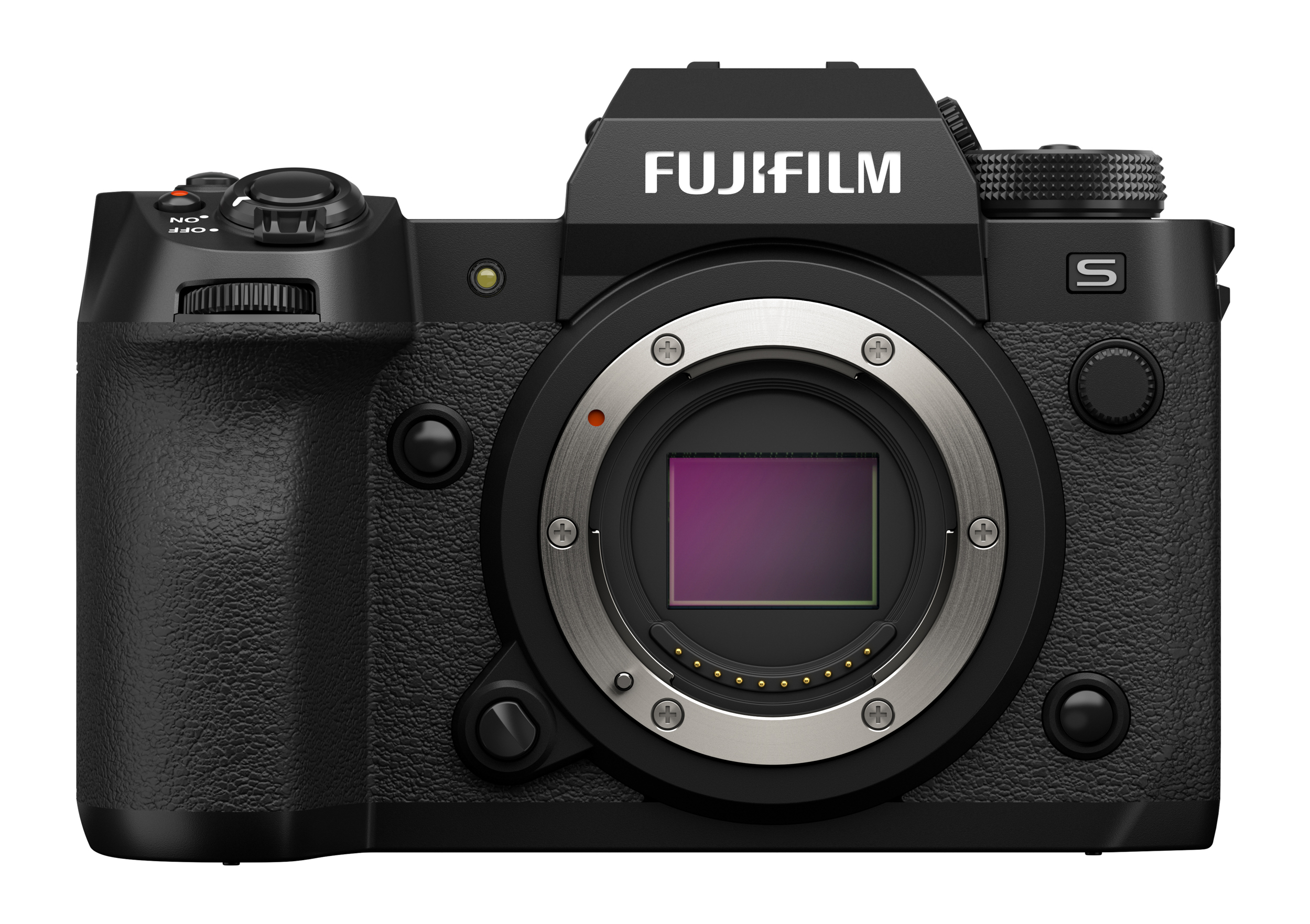 The X-H2S makes full use of the capability of the fifth-generation devices to achieve a substantial performance improvement in the following areas:
Major boost to the burst mode capability

Dramatically evolved AF performance

Improved video performance
Main features:
Best capability to track a moving subject in the history of the X Series Signal readout speed of about four times faster
Blackout-free continuous shooting of up to 40 frames per second

Significantly improved AF accuracy in burst mode

Increased built-in memory capacity to capture over 1000 frames continuously up to 30fps

High-resolution EVF with 5.76-million-dot panel with a magnification of 0.8x and frame rate of approximately 120fps enabling accurate tracking of subject movements
Substantially-evolved AF performance 
Use of new devices and improved prediction algorithm for AF, leading to a major boost in the camera's capability to track a moving subject and autofocus accurately in Zone AF or in low-contrast conditions

New image processor featuring a subject-detection AF function, developed with Deep Learning technology

 
 Evolved video performance
4:2:2 10bit video at 6.2K/30P saved internally, recording high-definition video while retaining extensive color information

High-speed filming of 4K/120P video so that a momentary action of a fast-moving subject can be presented in smooth slow-motion with fine detail

Sensor readout speed during video recording reduced to as fast as 1/180 seconds

Support for Apple ProRes codecs (ProRes 422 HQ, ProRes 422 and ProRes 422 LT)

Enhanced AF performance for video recording: supports AF+MF function in video mode and offers subject-detection AF during video filming

F-Log2 capability with dynamic range expanded up to 14+ stops

New heat-dissipating structure to substantially increase the maximum video-recording time and enable recording 240 minutes of 4K/60P video

Optional cooling fan "FAN-001" to enable extended video recording even in high-temperature conditions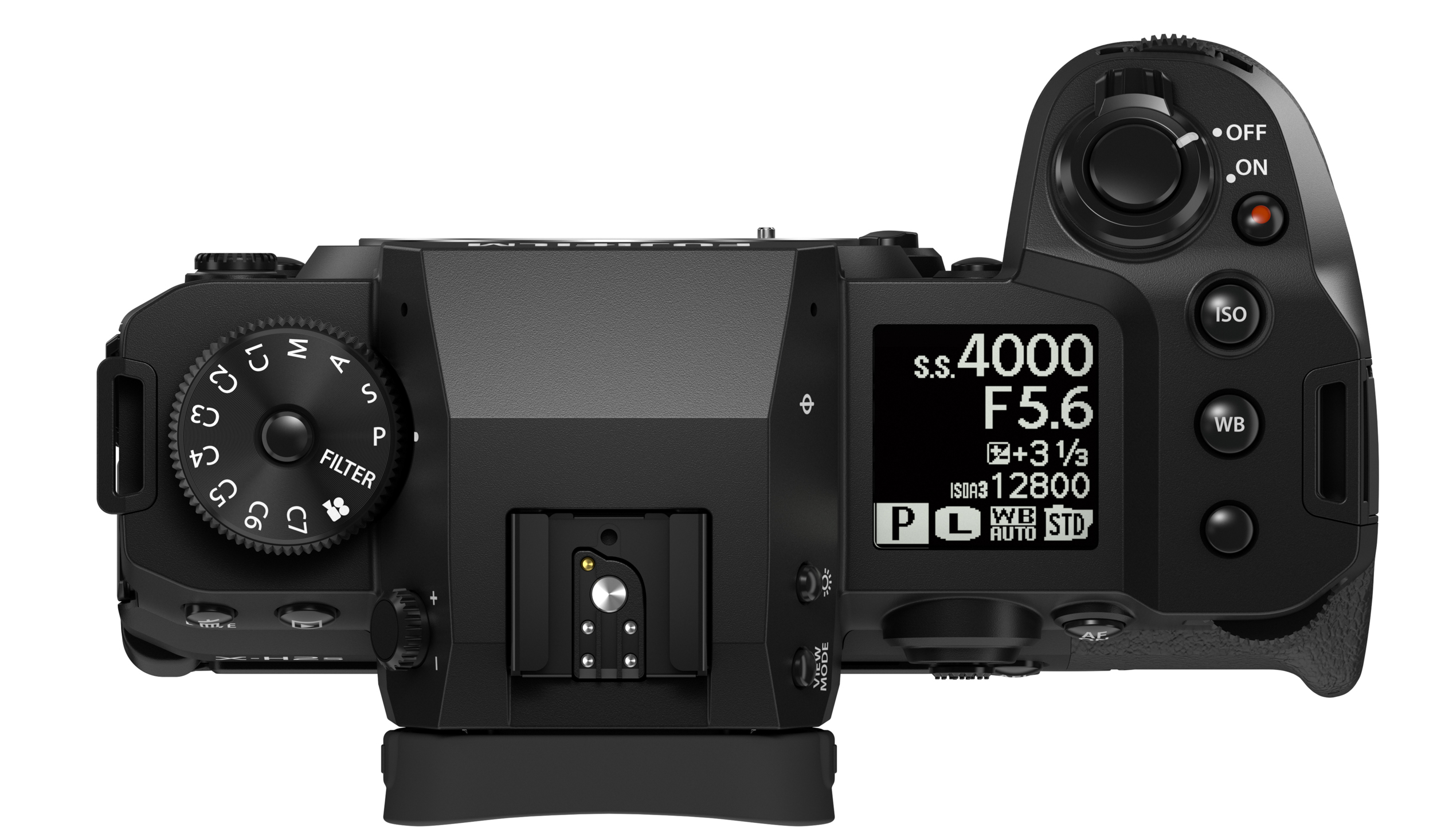 Hardware / design / operability to assist users' shooting experience
All-new five-axis in-body image stabilization mechanism

Same popular design features of the X-H1, such as large grip, top panel LCD display and highly robust camera body

Improved operation feel of shutter button when half-pressed

Standalone video-recording button

Improved button materials

Improved shutter durability (500,000 actuations in testing)

Dual memory card slots CFexpress

TM

Type B and SD cards
There are also some optional accessories on offer for use with the X-H2S:
Vertical battery grip "VG-XH"

File transmitter grip "FT-XH" with wired LAN connectivity and high-speed wireless communications capability for in-studio tethered shooting or sports/media shooting (fits two high-capacity batteries)

Cooling fan "FAN-001" to facilitate extended shooting and video recording in high temperatures

Cover kit for protecting various camera terminals 
The X-H2s will be released in July 2022 with a recommended retail price of £2499GBP for the body only.
XF18-120mmF4 LM PZ WR
The XF18-120mmF4 LM PZ WR is a power zoom lens covering focal lengths from 18mm in wide angle end to 120mm in telephoto end (equivalent to 27mm – 183mm in the 35mm film format). It offers the constant maximum aperture of F4.0 across the entire range from wide angle to telephoto, and maximum magnification ratio of x0.2 to capture close-up shots. Single lens accommodates a wide variety of photographic situations including wide-angle landscape photography, portraiture taken wide open at F4 at the telephoto end to produce beautifully blurred background, and close-up shots of flowers and other plants at the maximum magnification ratio of x0.2.
The XF18-120mmF4 LM PZ WR renders itself well to filming video as it suppresses change in angle of view during focusing and optical axis shift during zooming. Users can zoom and focus with peace of mind while filming video, thus facilitating premium-quality video production. In addition to the regular zoom and focus rings, the lens is equipped with additional video features, i.e. a variable zoom / focus control ring and a zoom button for constant zooming. These versatile video functions have only been made possible thanks to the expertise of the FUJINON Lens brand, which has produced numerous broadcast lenses and cine lenses.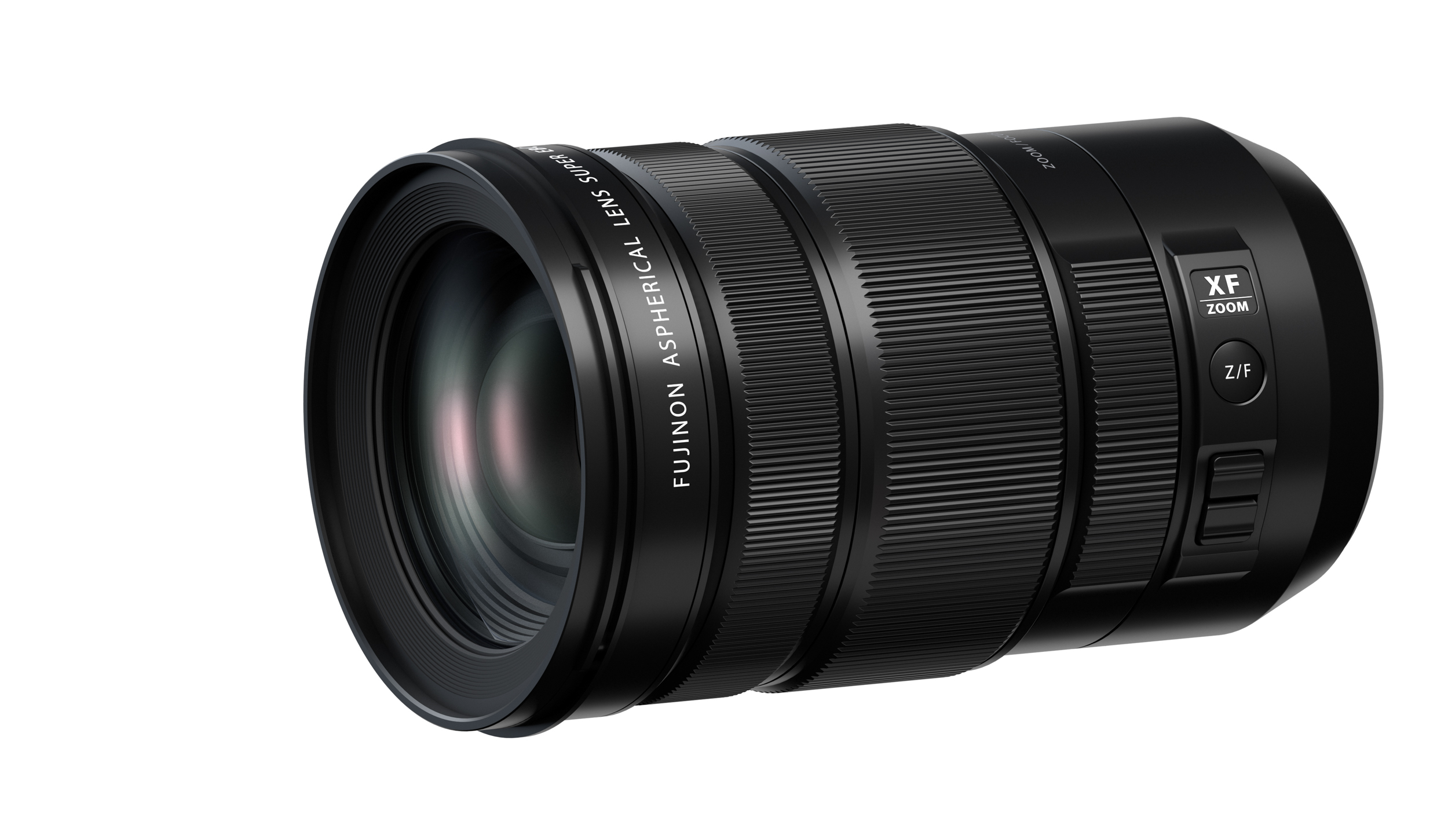 Main features of the lens include:
A broad range of focal lengths for superior stills and videos

Fast and highly accurate AF

Diverse video-filming functions for easy video production

Compact and lightweight design for advanced mobility

Dust and weather-resistant structure capable of operating at low temperatures
The XF18-120mmF4 LM PZ WR will be released in September 2022 at a recommended retail price of £899GBP.
XF150-600mmF5.6-8 R LM OIS WR
The XF150-600mmF5.6-8 R LM OIS WR covers focal lengths ranging from the telephoto 150mm to the super-telephoto 600mm (equivalent to 229mm – 914mm in the 35mm film format). It supports teleconverters and, if fitted with the XF2X TC WR, its range extends to up to 1200mm (equivalent to 1828mm in the 35mm film format), allowing liberal framing unrestricted by shooting distance to capture wildlife and wild birds, or tracking athletes across all corners of a vast stadium in sports photography. Furthermore, the lens boasts lightweight design and fast and highly accurate AF, thus offering perfect operability and advanced subject tracking performance even at the super-telephoto end.
The super-telephoto range is prone to image degradation with axial chromatic aberration, but the lens takes advantage of its construction, consisting of 24 lens elements in 17 groups including three ED elements and four Super ED elements, to deliver an advanced level of image resolution edge to edge across the entire zoom range.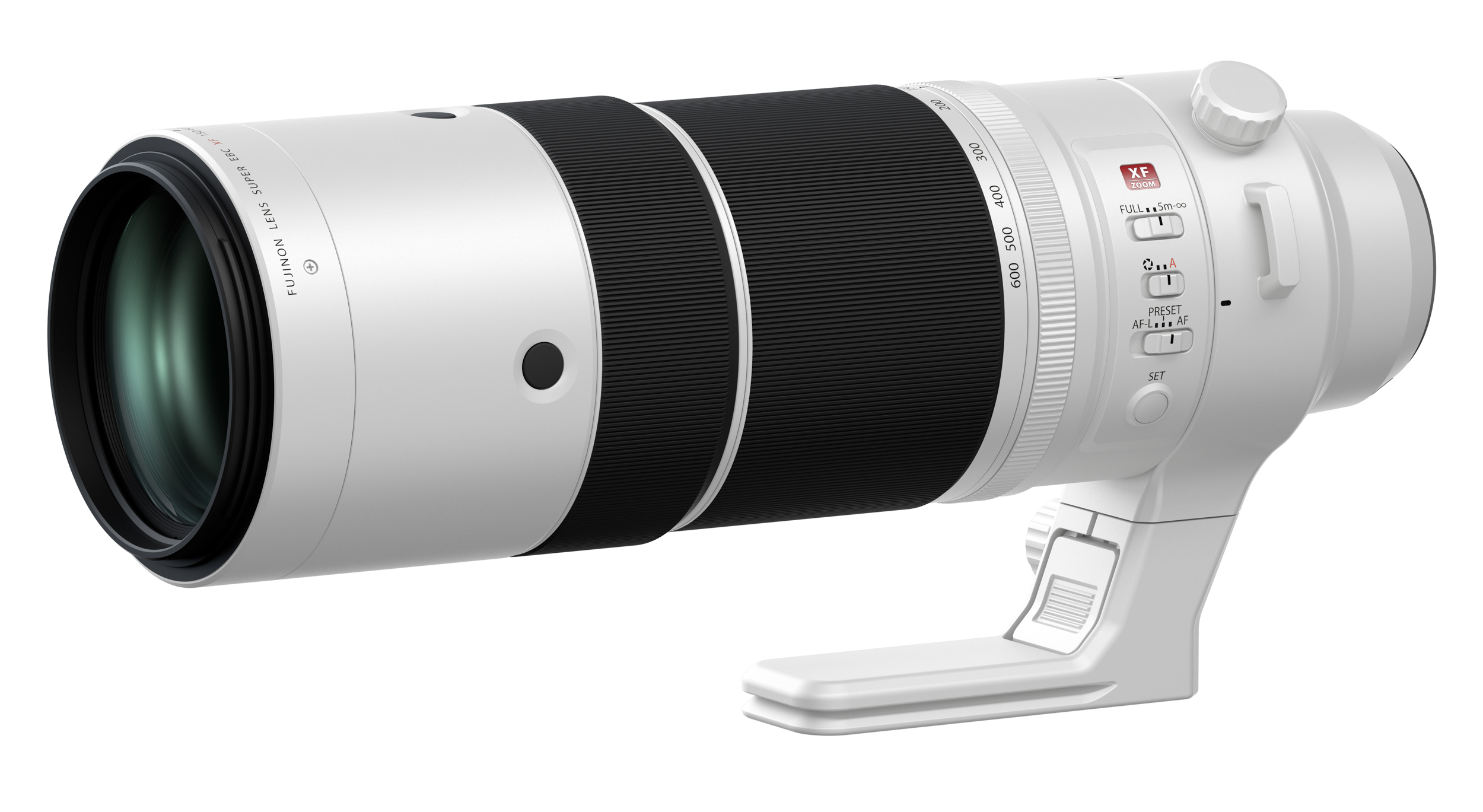 The XF150-600mmF5.6-8 R LM OIS WR has been designed with a focus on keeping it lightweight. The result is a non-extending Inner Zoom lens that weighs just 1605g (without lens food, lens cap, and tripod collar foot) and has minimal shift in weight distribution for a stable grip with reduced burden. Users are assured of ease of use even during extended photography expeditions for wildlife, wild birds or sports photography in search for a decisive photo moment. The fast AF system, driven by the linear motor, attains a perfect focus quickly and accurately even in the super-telephoto range, where focusing is difficult due to a shallow depth of field, thereby assuring to capture a decisive photo opportunity.
Main features of the lens include:
Longest super-telephoto range in pursuit of premium image quality

Rugged yet lightweight design to reduce user load, enabling extended shooting in a variety of situations

5-stop image stabilisation mechanism

Diverse functions for fast and silent AF and easy AF operation
The XF150-60mmF5.6-8 R LM OIS WR will be released in July 2022 at a recommended retail price of £1899GBP.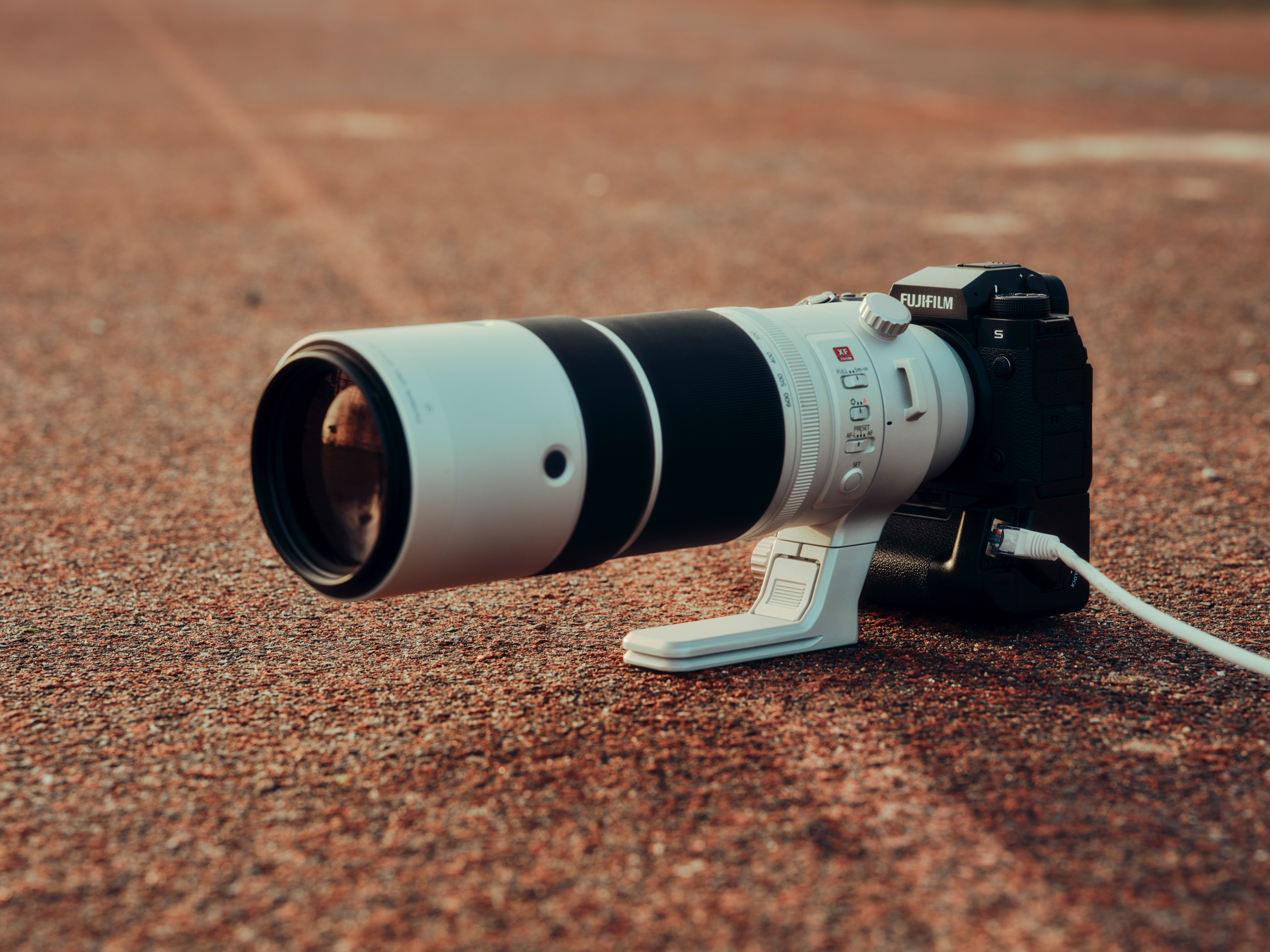 X Mount roadmap
Fujifilm has been expanding the lineup of XF lenses to broaden the appeal of premium image quality and advanced mobility made possible by the X Mount system. 
In the latest move, the company is adding a medium telephoto prime lens to join the new-generation of large-aperture prime lenses, which will now cover broad focal lengths from 18mm (wide angle, equivalent to 27mm in the 35mm film format) to 56mm (mid-telephoto, equivalent to 85mm in the 35mm film format). Users can enjoy an impressive image descriptive capability, produced with outstanding image quality and image-resolving power, in an even broader range of photographic situations.
The Compact Prime series will have two additions, i.e. a standard macro lens and an ultra-wide-angle lens. They complement existing lenses in the series to broaden its coverage, catering to the diverse shooting needs of users thanks to the advanced mobility of the X Mount system.
The new interchangeable lenses newly added to the roadmap are:
Fast medium telephoto prime lens "XF56mmF1.2"

Standard macro lens "XF30mmF2.8 R Macro"

Ultra-wide-angle prime lens "XF8mmF3.5"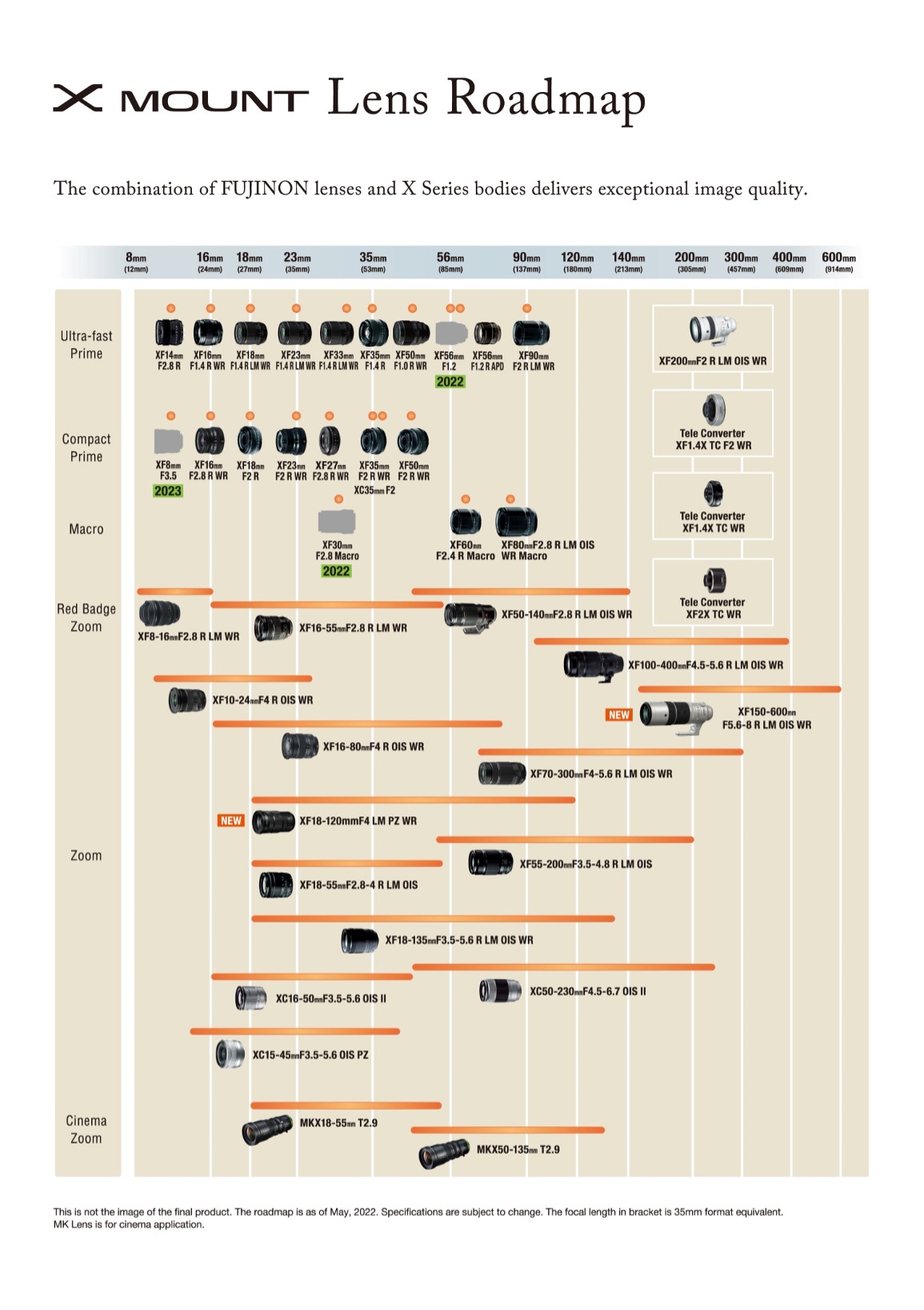 With the versatile lineup of 42 lenses including the three that have been newly added to the development roadmap, Fujifilm will continue to cater to users' diverse photographic needs.
About Author