It's finally here. For the momentous tenth anniversary of the X-Mount, Fujifilm has announced the latest fifth-generation sensor and processor for the Fujifilm X Series. The new 26MP X-Trans V Stacked BSI CMOS sensor + X-processor V with AI Digital Signal Processor is now housed in the new flagship X-H2S hybrid stills and video mirrorless ILC body. I had a chance to test a pre-production copy of the X-H2S and the XF18-120mm lens for the past two weeks courtesy of Fujifilm Canada. Please note that the camera body, lenses, accessories and firmware are not yet production-ready; thus the images of the products, as well as the posted photographs are not yet finalised. In addition, because RAW and HEIF files were not processable via Photoshop or Lightroom at the time of reviewing, all images were captured using Fine JPEG. Before we discuss my user experience with the new X-H2S + XF18-120mm lens, let's go over the main features:
Fujifilm X-H2S
X-H2S Body Only: $2500 USD
sales embargo July 2022
26MP X-Trans V Stacked BSI CMOS Sensor
AI Adaptive AF with Subject Detection (animal, bird, car, bike, plane, train)
X-Processor 5 with AI Digital Signal Processor 1GHz main + 600MHz sub (for IBIS)
5.76M-dot OLED EVF, 120FPS, 0.8x Mag.
3.0-inch 1.62M-dot vari-angle Touch LCD
15fps MS / 40fps ES Blackout Free
1/8000th Shutter-speed, 1/250th sec flash sync speed
IBIS with 7 Stops
Improved rolling shutter: stills 1/150th sec and video 1/180th sec
CF-Express Type B / UHS-II Card Slot
10-bit HEIF format (High-Efficiency Image Format)
6K/30P – 4K/120P – 1080/240P / 4:2:2 10-bit up to 720Mbps
6.2K 30fps (6240 x 4160) ProRes 422 HQ MOV 2754Mbps (29.97p)
DCI4K 17:9 4096 x 2160 ProRes HQ MOV 1877Mbps (59.94p)
DCI 4K 120P H.265 All-Intro 4:2:2 MOV 720Mbps or 4:2:0 MOV 360Mbps
90min recording limit
Internal ProRes Formats – ProRes/BlackMagic Raw via HDMI
F-Log2 14+ stops of dynamic range
HDMI Type A / 3.5mm Mic / 3.5mm Headphone / USB-C / 2.5mm Remote Release
NP-W235 (630+ frames) / with Optional Grip (1750+ frames) *not yet CIPA certified
hybrid body design with deep grip, pro build with 500K shutter durability
660g (X-T4 526g, X-H1 673g w/battery and memory)
8-way AF lever (from GFX100S)
feather-touch shutter button (similar to X-H1)
backlit top panel sub-monitor
high-quality webcam (4K 30P, 1080/60P)
new slotted strap lugs instead of eyelet style lugs
PSAM Mode Dial instead of ISO, Drive, Shutter Speed dial
front-rear command dial with no push-in feature
USB-C 3.1 gen2 10Gbps (PD support) with an included cable lock
VBG-XH vertical battery grip $399.99 USD
GRIP FT-XH ethernet (600Mbps) for tethering, 802.11AC (170Mbps) wifi router, 2×2
MIMO, USB-C smartphone tethering (5G) Pricing not available
FAN-001 cooling fan $199.99 (mostly for video, or high-speed continuous shooting?)
XLR microphone adapter for Fujifilm by Tascam (4ch audio recording)
XF18-120mmF4 LM PZ WR
$900 USD / $1150 CAD
sales embargo September 2022
Made in Japan
27-183mm (35mm equiv.)
15 elements in 12 groups, 3 ASPH and 3 ED elements
7 rounded blade diaphragm
f/4.0-f/22
ø77.3 x 123mm 77mm filter thread 460g
min focus 0.60M from focal plane (.20x mag at 120mm)
internal zoom design
smooth and continuous Iris control
minimal focus breathing
WR + Fluorine coating on lens
Zoom-Focus lever variable speed control
programable Zoom button: constant speed zoom (wide to tele 1-100sec)
seamless switching between C-AF to MF during movie recording via future FW update
First impressions
I am a huge fan of the original X-H1 camera and always lamented at the time that Fujifilm decided to put the ageing third-generation sensor and processor combination in it instead of waiting a few months and using the fourth-generation combination that was launched with the X-T3 just a few months later. I knew if the original X-H1 had a capable sensor and processor, it would have done much better than it did. Instead, we had to wait until the X-T4 for Fujifilm to add IBIS to the then-latest fourth-generation sensor and processor. Although the X-T4 is an awesome camera, the design was an odd mix of a classic SLR interface and design, while still trying to sell it as a hybrid stills and video camera. It didn't really work for me, even though I did end up buying it for all my video and studio work. I wanted a true hybrid camera and the X-H2S has finally come to the rescue.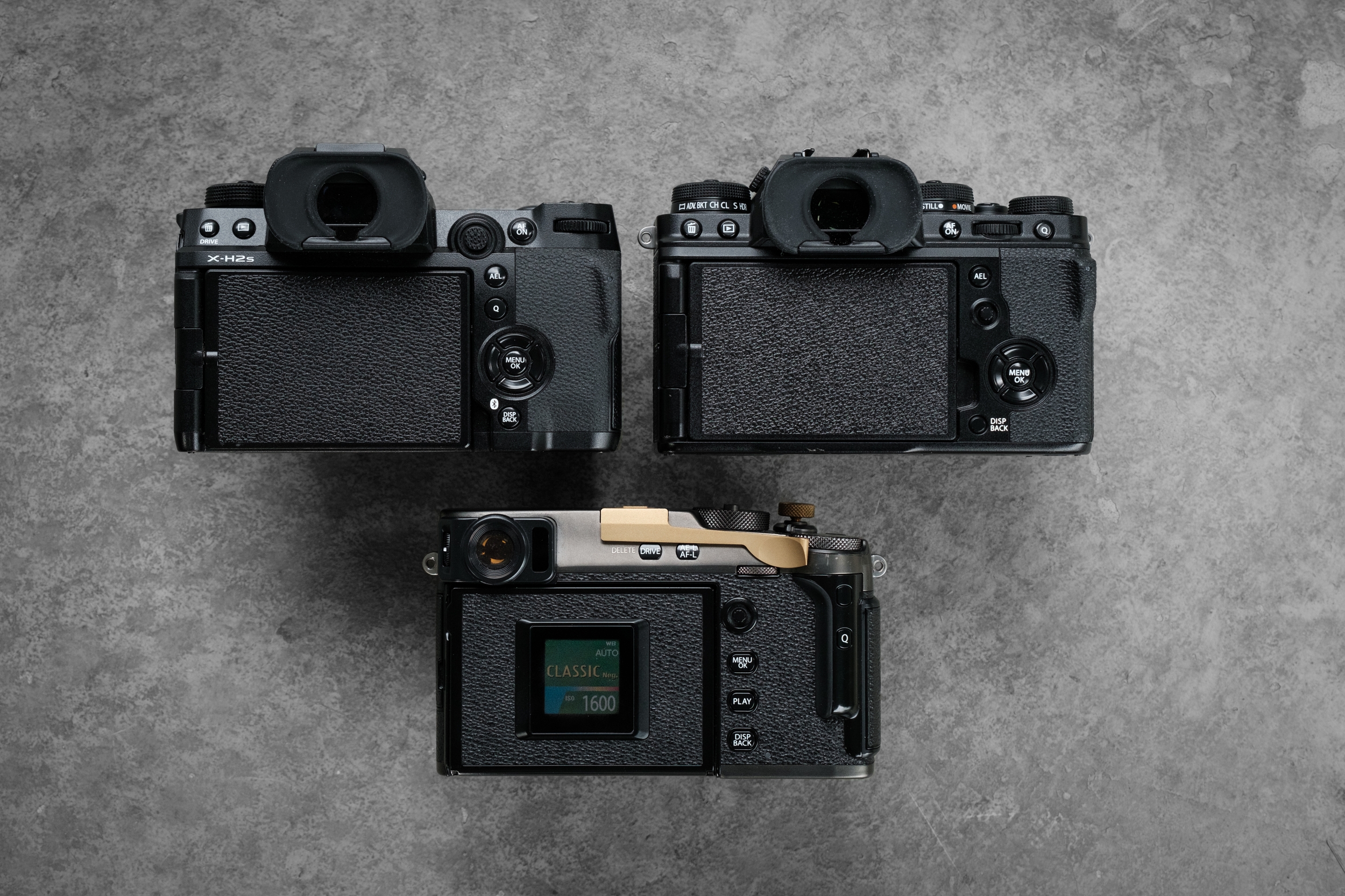 Where does the X-H2S sit within the X Series ecosystem? For the first time, Fujifilm mapped out a clear distinction between all the various camera types they have within the X Series. The new X-H2S will be considered the flagship camera, the refinement is considered Utility, the design is DLSR, and the interface is Hybrid. In contrast, the X-Pro series' refinement is now categorized as Luxury, the design is Classic Rangefinder and the interface is Classic. The X-T series' refinement is categorized as Mid Range, the design is Classic SLR and the interface is Classic. The X-Txx, X-S, and X-E series' refinement are all considered BASE (previously we classified them Prosumer), each with their own specific design and interface classifications. Why does this matter? Because Fujifilm's decision on button and dial layout, ergonomics, and features on specific camera families moving forward will be based on their refinement, design and interface categorization. I initially wanted an X-T style button and dial set-up on the new X-H2S, but it wouldn't make sense considering this is a DSLR-styled camera with a hybrid interface. Keeping this in mind, I decided to use the X-H2S the way it was designed.
The X-H2S is clearly a video-centric camera, although it is a very capable stills camera as well. If you are mainly a stills photographer and you can get past the DSLR button and dial set-up (PSAM), the X-H2S is a powerful camera. Initially, I wasn't a fan of the custom dial set-up feature, but I decided to give it a try. I set up C1 to C7 on the main top dial, and it was easier than I thought. Most of the settings were used for video (C1 was 6K 30, C2 was 4K 120, etc.), but other major settings and button layout can be customized. For instance, in video mode, I made sure that the camera was always in continuous focus, while in stills mode it was always set to single focus mode. This is the main reason why the previous front focus mode dial (M,C,S) is now a customizable focus mode button. The focus mode is no longer physically locked in position via a dial but is customizable in-camera and switches as you change to different shooting modes. It took a while to get used to but it makes more sense, especially when jumping back and forth between stills and video. Other major settings can be customized, including PSAM mode, specific shutter speed, and aperture combinations, specific custom white balance or K settings, film situations, ISO, button-dial set-up, etc. It's a very powerful feature if you have different setups depending on what you are shooting. I used C7 as my studio setting with a specific film simulation, custom white balance, button set-up, ISO, etc.
In fact, almost all the buttons on the X-H2S are customizable, except for the sub-LCD light button and the Display Back button. However, the labeled buttons make sense, starting from the top panel red video button, ISO and White Balance button, and the unlabeled Fn button that I used for toggling on/off Face Detect. I kept the focus mode select button to the front right bottom since that's where it's always been on Fujifilm cameras, although I wish it was a toggle button (you have to press the button and then use the rear dial, joystick or D-pad to switch between modes). The new joystick-focus lever is similar to the one on the GFX100S and the position/size of the new AF ON button is perfect. The D-Pad survived on the X-H2S and all four positions are also Fn buttons. Thank you, Fujifilm! I do wish the DRIVE menu was a physical sub-dial below the PSAM dial, but again, due to the Custom set-up feature, it makes sense that it is no longer a physical dial with a locked-in position. Fujifilm did remove the push-in feature of the front and rear dials, which doesn't make a lot of sense, except for perhaps accidental pushes. I always used the rear dial push-in as a magnification button and the front push-in dial as a long press to quickly switch between ISO or aperture priority. Overall, there is a learning curve for classic Fujifilm shooters but once you get used to it, it's very quick and intuitive.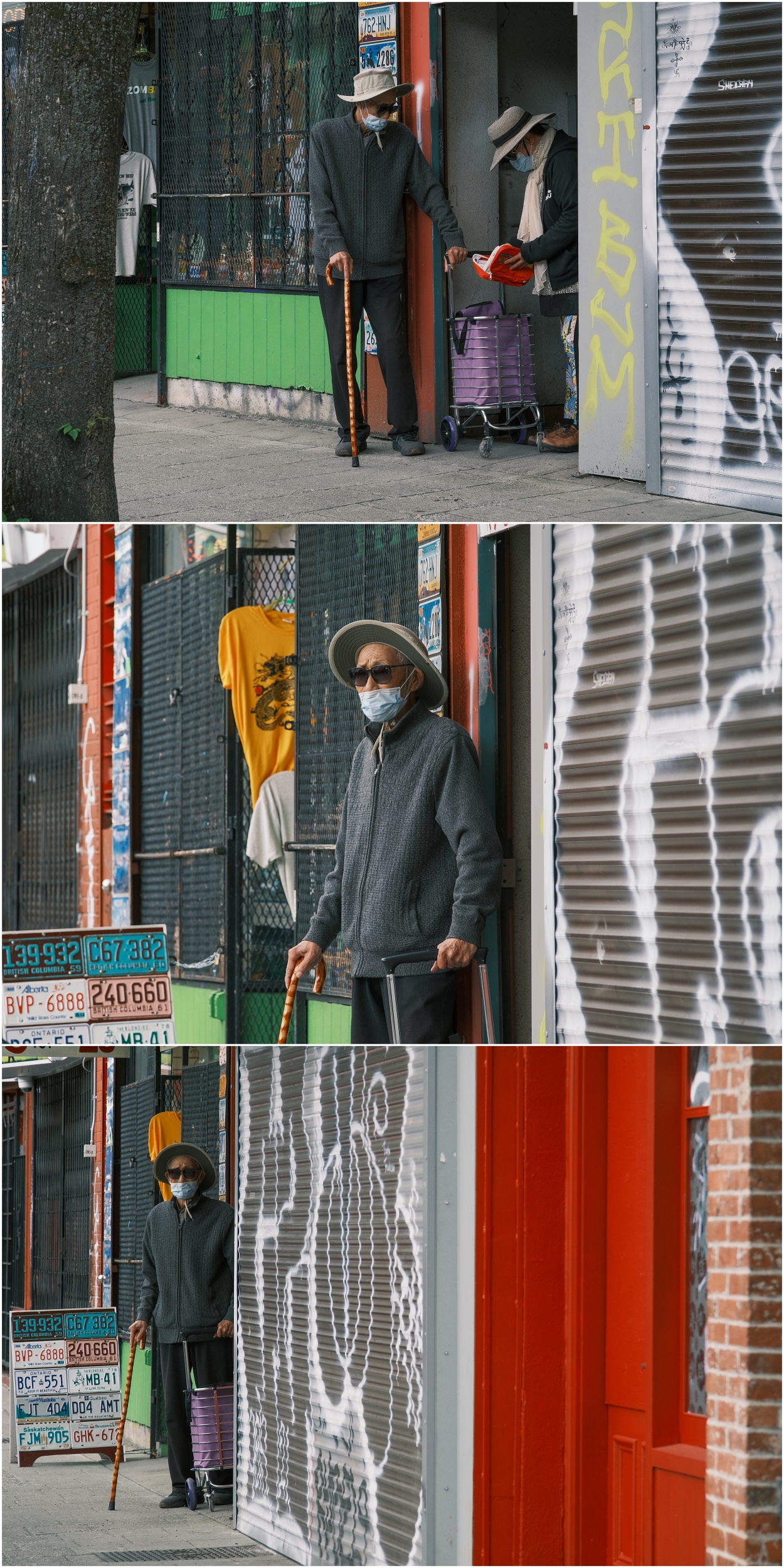 The I/O on the X-H2S is clearly video-centric, although stills photographers can take advantage of some of the features. There is now a full-size HDMI connection, both 3.5mm microphone input and headphone output, 2.5mm remote input and a USB-C 3.2 Gen2. There is also a new memory card slot (CF Express Type B) in addition to the standard SDXC UHS-II slot. Again, this is a clear nod to videographers; stills photographers can utilize this slot, but this means buying new memory cards. Price-performance the CF-Express cards are better value but I understand that most Fujifilm X Series shooters don't want to upgrade memory cards. I have a feeling that a future photo-centric X Series body will revert back to two SDXC card slots. The X-H2S also uses the NP-W235 battery that was first introduced in the X-T4 and found its way into the GFX100S and GFX50S II. However, unlike the X-T4, the battery slot is perpendicular to the main body and is housed inside the deep handgrip, much like the X-S10 with the NP-W126S battery. This helps keep the width of the body modest without having to shrink the size of the IBIS mech and shutter assembly. There is an optional add-on fan and a vertical battery grip, but I didn't bother testing either of them. I think if you know you need these accessories, you'll just get them.
First shooting impressions
Like many of you, I've been shooting Fujifilm X Mount and X Series cameras for a decade. These cameras started off as an homage to classic rangefinder cameras, and that's why I fell in love with the entire ecosystem of cameras and lenses. However, over the years Fujifilm started adding different styles of cameras, beginning with the X-T1 with a classic SLR design. The X-H1 came out in 2018 with a hybrid DSLR design and now we have cameras like the X-T4 that has both classic design with some hybrid functionality. The new X-H2S is the latest iteration of the direction that Fujifilm is taking with their hybrid cameras, designed for both videographers and stills photographers. I would argue that the X-H2S is more video-centric, but you can definitely shoot stills with this camera.
I was able to test the X-H2S with the new XF18-120mmF4 LM PZ WR lens and I used it like any other Fujifilm lens. My favourite all-around zoom lens was the XF16-80mmF4 R OIS WR but I think I'm going to switch. Again, this lens is video-centric but it's also great for stills. Having a range of 18mm (27mm equiv.) to 120mm (183mm equiv.) is a great travel lens, albeit a bit long. Since this lens doesn't telescope when zooming, the lens is the same length at 18mm as it is at 120mm. Optically this lens looks very different from the XF16-80mm lens and I will probably use it not only for video but for all of my product photography. Even for some of my street photos, the images have some pop, even at f/4. The power zoom feature felt like a gimmick at first but once you get used to it, it's a handy feature to have. To be able to quickly jump from 18mm to 120mm with a press of a button is useful. In the future, you will be able to program the focal length and focus point and be able to jump to those points with a press of a button, but that's for a future firmware update.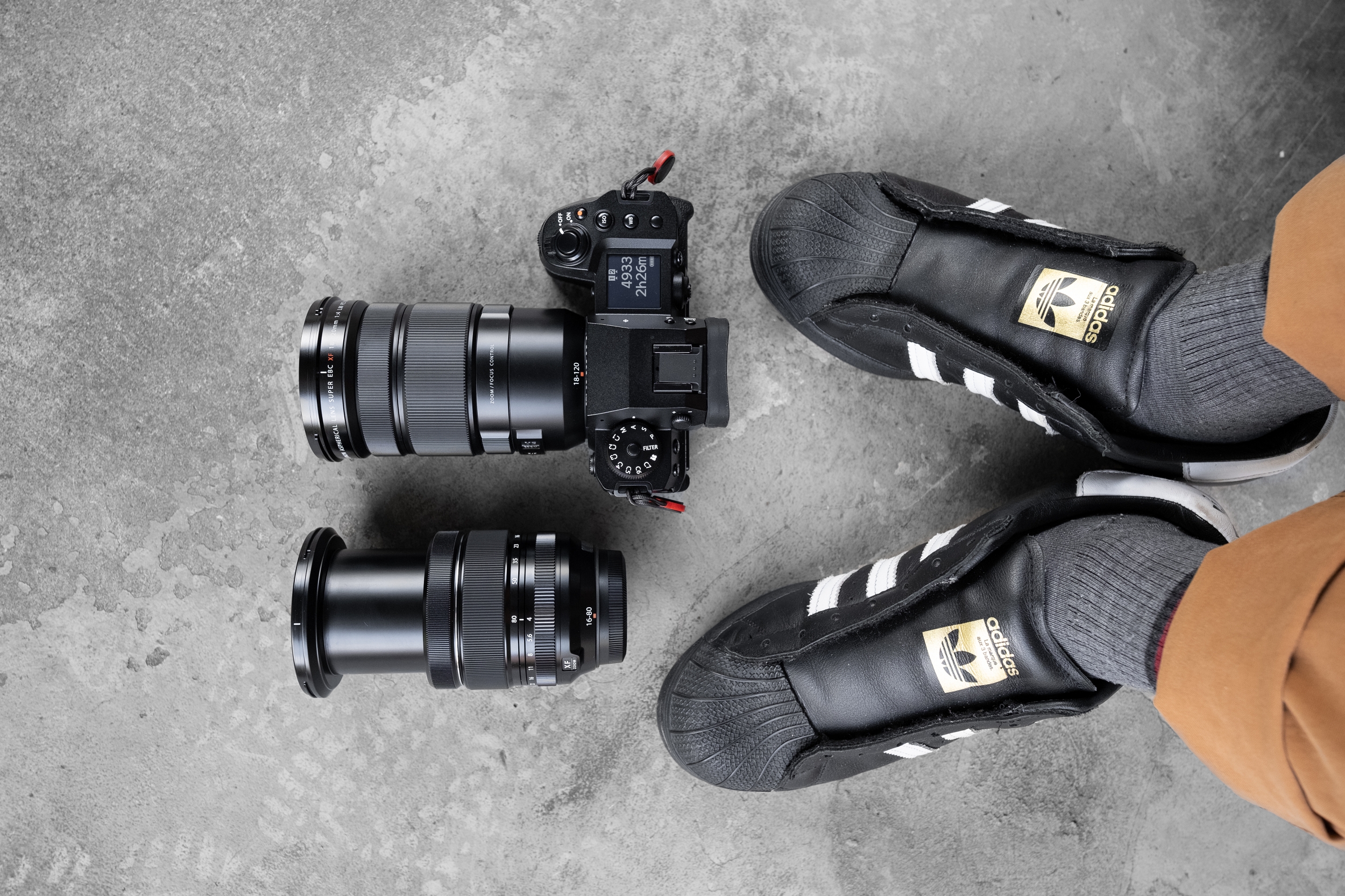 The lens is built in Japan and the built quality is nice, even though the body is all plastic. I didn't mind the electronic zoom ring but I preferred using the zoom toggle lever just behind the zoom ring. It is speed-sensitive, so great for slowly zooming in and out while shooting video, or for critical framing where you can't move closer or further away from your subject. Another advantage of this lens is that you can see the focal length on the screen and you can use the LCD touch controls to use the zoom as well. Fujifilm said that some of the other cameras (X-T4 for sure but they didn't say specific cameras) will also receive a firmware update to use these extra features, so even if you don't have an X-H2S, you can still use this new lens. I hope the Remote Cam app will also be updated so we can fully utilize this power zoom lens in both stills and video mode.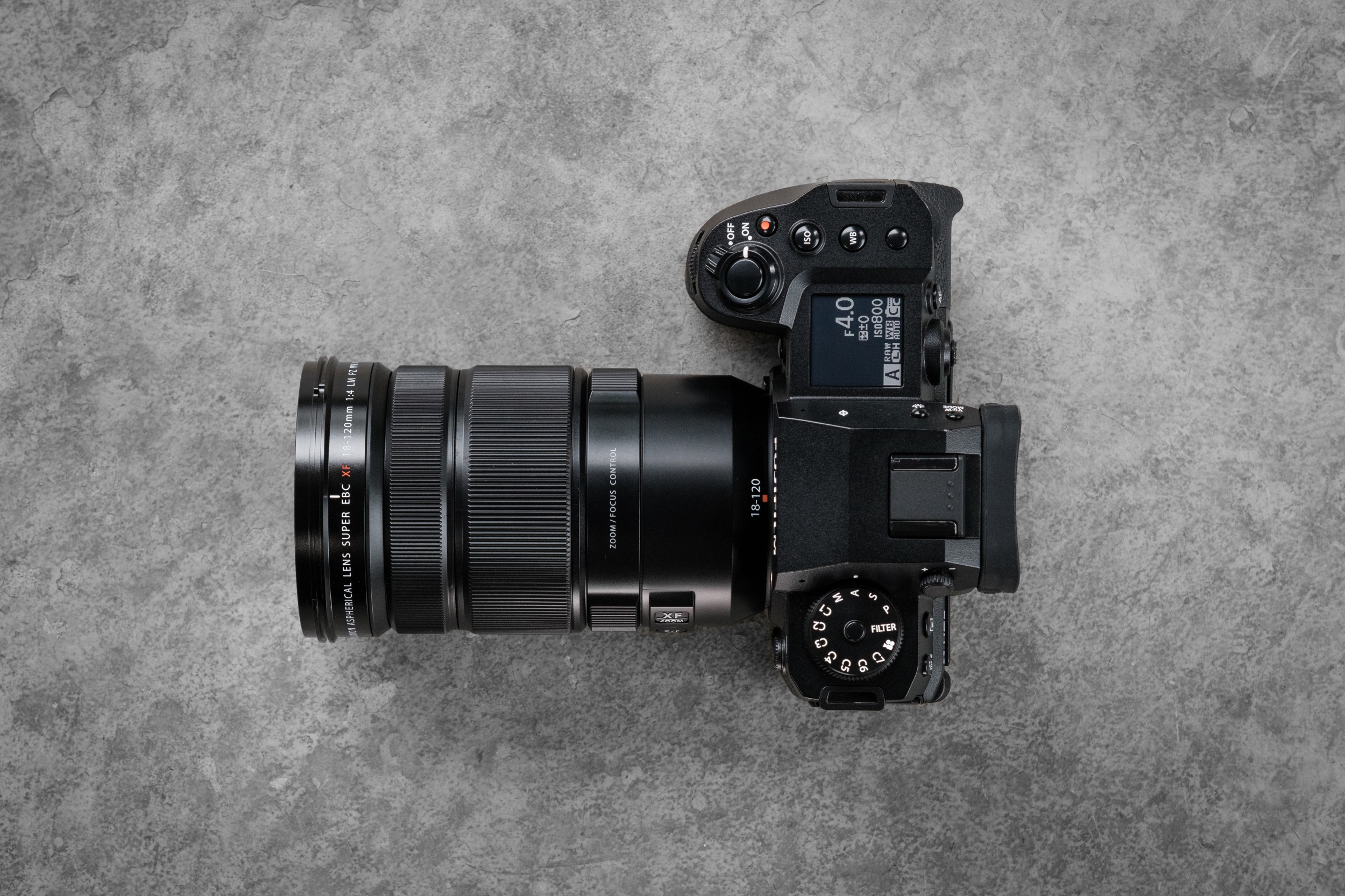 Conclusion
I enjoyed testing the new X-H2S with the XF18-120mmF4 LM PZ WR. The first thing you will notice is that the deep grip is very easy to handle and works well with bigger lenses. The second thing you'll notice right away is the amazing 5.76Mil-dot EVF with up to 120FPS and 0.8X magnification. You feel immersed in the scene while you look through the EVF. The Leica SL2 has the same resolution EVF and that was one of the reasons why I enjoyed shooting with it so much. It took me a while to get used to the DSLR hybrid interface and layout as a classic Fujifilm shooter, but once you set the camera up with your specific custom settings, it becomes a powerful tool. There are a hundred other features and functions to go through with this camera, but I focused on the things that will interest most FujiLove photographers.
As mentioned earlier, I am not allowed to talk about image quality or performance since the camera and lens are both pre-production copies with pre-production firmware. The biggest upgrade when it comes to the sensor is throughput, not straight-out image quality. By adding the stacked sensor technology, this sensor and processor combination can now capture 6.2K full sensor 3:2 video, with ProRes 422 10-bit internal or BlackMagic RAW via HDMI output.  That's amazing speed and power! However, when it comes to stills, at 26MP, you're getting the same resolution as the previous sensor with the X-H2S. Fujifilm also told me that there will be a slight improvement in high ISO noise control, mostly due to the new processor.
The new HEIF (High-Efficiency Image File) vs JPEG is a good option for getting more images per card, although Lightroom and Photoshop currently do not support it. However, there is an in-camera mode that can batch process all your HEIF images to JPEGs. In general, the file sizes of the HEIF files were between 7-10MB per image, while JPEGs were on average 11-16MB per file. For those who need it, there is 40FPS in electronic shutter mode with no blackout, and 15FPS JPEG/RAW with no limit except for your memory cards. The new processor gives the camera even more horsepower (1GHz versus the previous 608Mhz), improving autofocus speed, accuracy, subject tracking, Face Detect, rolling shutter, etc. There is now a dedicated webcam mode with either 4K 30fps or HD 60fps mode via the USB-C connection, no need for special Fujifilm software.
Even if the X-H2S is not a camera you are interested in, the fifth-generation sensor and processor combination is a decent jump in terms of power and efficiency over the previous generation. As Fujifilm rolls out this sensor (and perhaps another higher resolution sensor?) and processor to your favourite X Series body type, we will start seeing the benefits in the near future. When Fujifilm first announced the X-T3 back in the fall of 2018, we saw how Fujifilm tapped into the X Processor IV and added more features with each new camera release, eventually using the same processor in the GFX100 and GFX100S. The previous X-Processor IV was a 608Mhz quad-core processor, while the new X-Processor V is a 1Ghz main processor with a 600Mhz sub-processor for IBIS. As you can see, this fifth-generation processor has a huge jump in processing power, while being more efficient. Stay tuned for more tests and more samples, as well as a full review once the production copy is released sometime in July. Thanks for reading and happy shooting!
About Author