It's been almost 4 years since the release of the X-Pro2 (January 2016) and expectations have been high since the introduction of the X-H1 and X-T3. Will the new X-Pro3 have IBIS like the X-H1, or will it be more like the X-T3 in a rangefinder form factor? It appears Fujifilm has created 3 distinct categories of professional cameras, with the X-Pro series being the oldest and I would argue the most 'pure' in concept to the original X Series philosophy. Now that all the specifications have been released, it has become very clear that Fujifilm wants to distinguish the X-Pro3 as a stills photographer's camera. The focus is not on technology or specifications alone, but on design, materials and functionality. There is more tweaking than innovating from the previous X-Pro2, although the unique articulating LCD and sub-monitor will be the biggest change, and perhaps point of contention for some. I had the opportunity to shoot with a pre-production copy of the new X-Pro3 in Dura Silver. I was pleasantly surprised by how smooth the overall shooting experience was, and very happy with all the tweaks to the firmware. Let's discuss some of the major features of the new X-Pro3 and how the overall package of the latest flagship camera might be the perfect camera for you.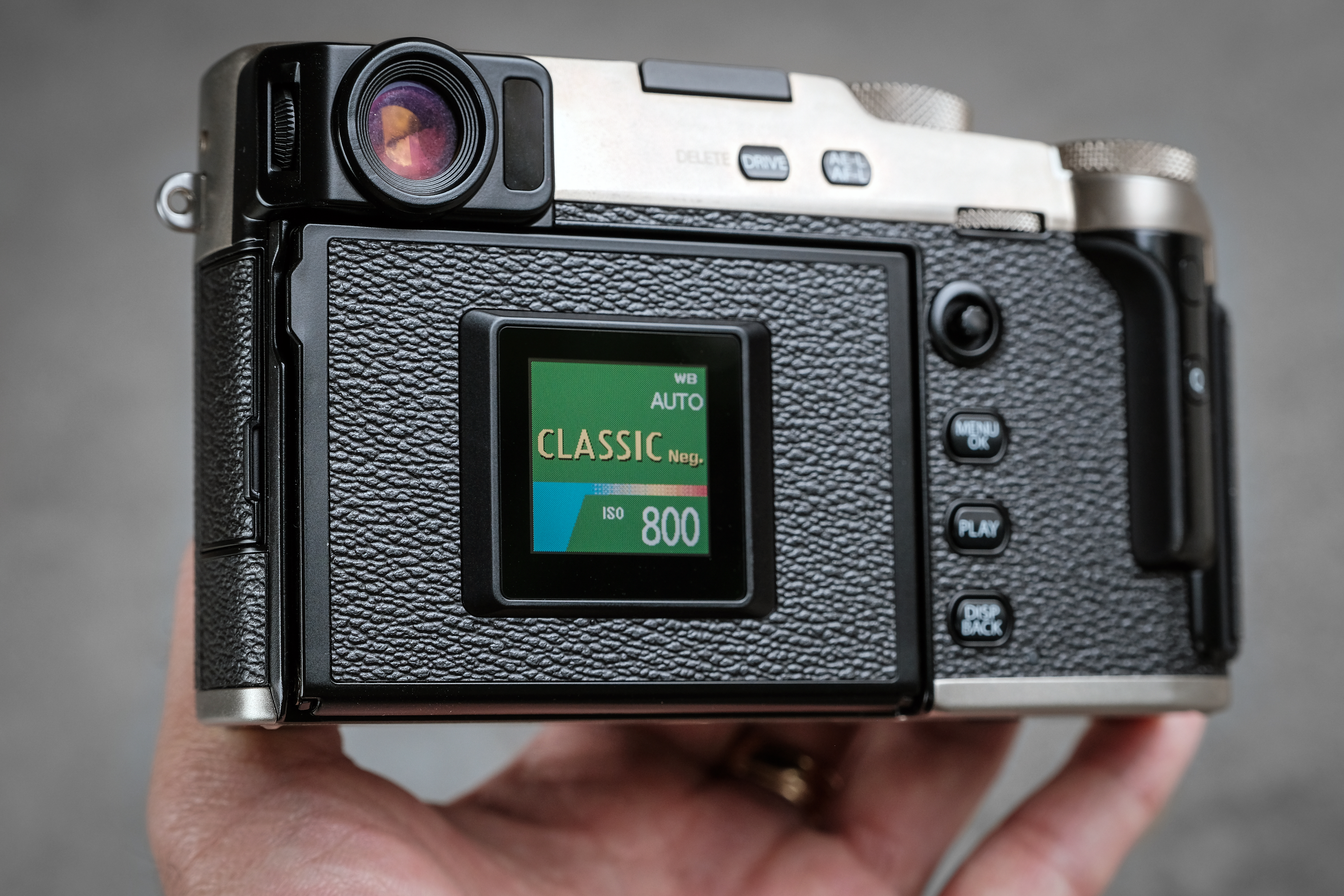 Let's begin by going over the major specs and features of the new X-Pro3:
$1799 USD Black, $1999 USD Dura Silver, Dura Black
26.1MP BSI CMOS sensor + X-Processor 4 (same as X-T3)
Two UHS-II SD card slots, USB Type-C (power, data, headphone monitoring)
Wifi + Bluetooth v4.2
new Hybrid Viewfinder with redesigned eye cup and diopter adjustment
3.69 million dot OLED EVF with 100FPS, 1:5000 contrast ratio,1500 nits brightness
new designed OVF with 0.52x magnification
reverse mount and 180 deg articulating LCD touch screen, bottom hinged, 1.62 million dot
rear sub-monitor with e-ink technology (non-backlit) similar to X-H1's top sub-monitor
New leaf spring shutter button design for smooth and richer feeling
Titanium top and bottom plate with magnesium alloy chassis

 

DURATECT™ coating for titanium plates for hard, scratch resistant surface (Dura Silver-Black)
3 Finishes: Black, Dura Silver, Dura Black
X-Processor IV with updated firmware
AF algorithm improvement for AF EV -6
Tone Curve (for both stills and video), clarity control
Focus Limiter (2 preset, 1 custom) with custom button access, focus bracketing
HDR mode (3 images merged into one)
In-Camera RAW conversion with extra control features. Output JPEG, 8 /16bit TIFF

 

Interval Timer shooting with exposure smoothing
Multiple Exposure Mode (up to 9 images) with controls (additive, average, bright, dark)
Mount Adapter Setting: input name of specific lenses
Color Chrome Effect + Color Chrome FX Blue (increase range of blue tones)
New Classic Negative film simulation + Monochromatic Color

 

New Grain Effect with grain size option
Q-Menu with 16-12-8-4 items select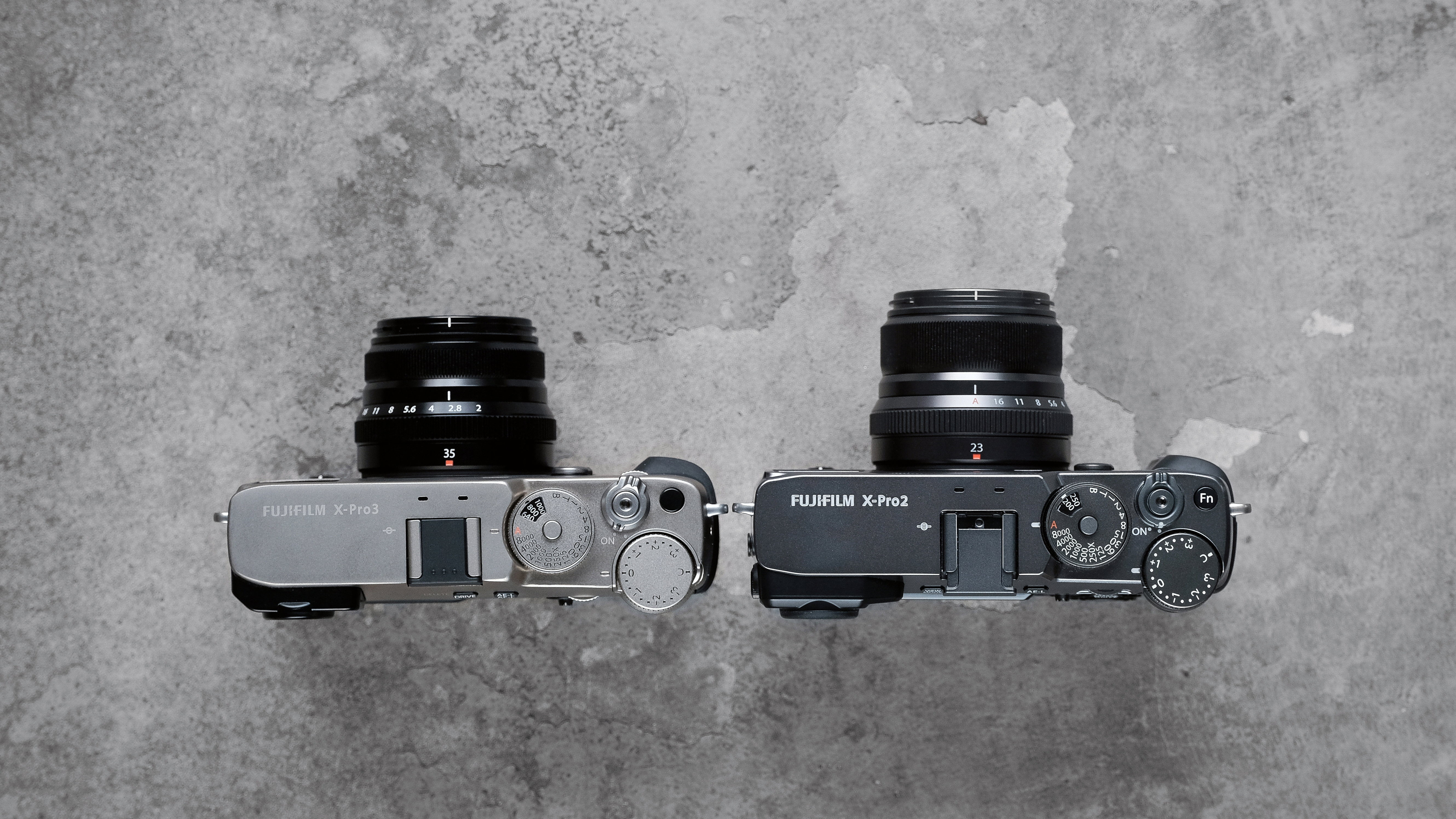 Compared to the previous X-Pro2, the new X-Pro3 has not changed much in physical appearance, except for the new finishes, the new articulating screen and rear sub-monitor. The biggest subtraction is the missing D-Pad, but if you look carefully you'll notice the loss of a dedicated delete button, no PC sync terminal, no HDMI connection, no front dial press button. There are more subtle changes like a re-designed eye cup and diopter, new doors for both sides (rubber-like door on the left covering the USB-C + 2.5mm input jack and a swing open card door), and improved right-handed weight bias for a more balanced feel when you're holding the camera. The new shutter design is not as much of an improvement as it is a different feel. You have to press harder to engage both the half-press and shutter, and there's no click. I prefer the previous shutter button feel, and would recommend a soft shutter release to increase the torque of your press.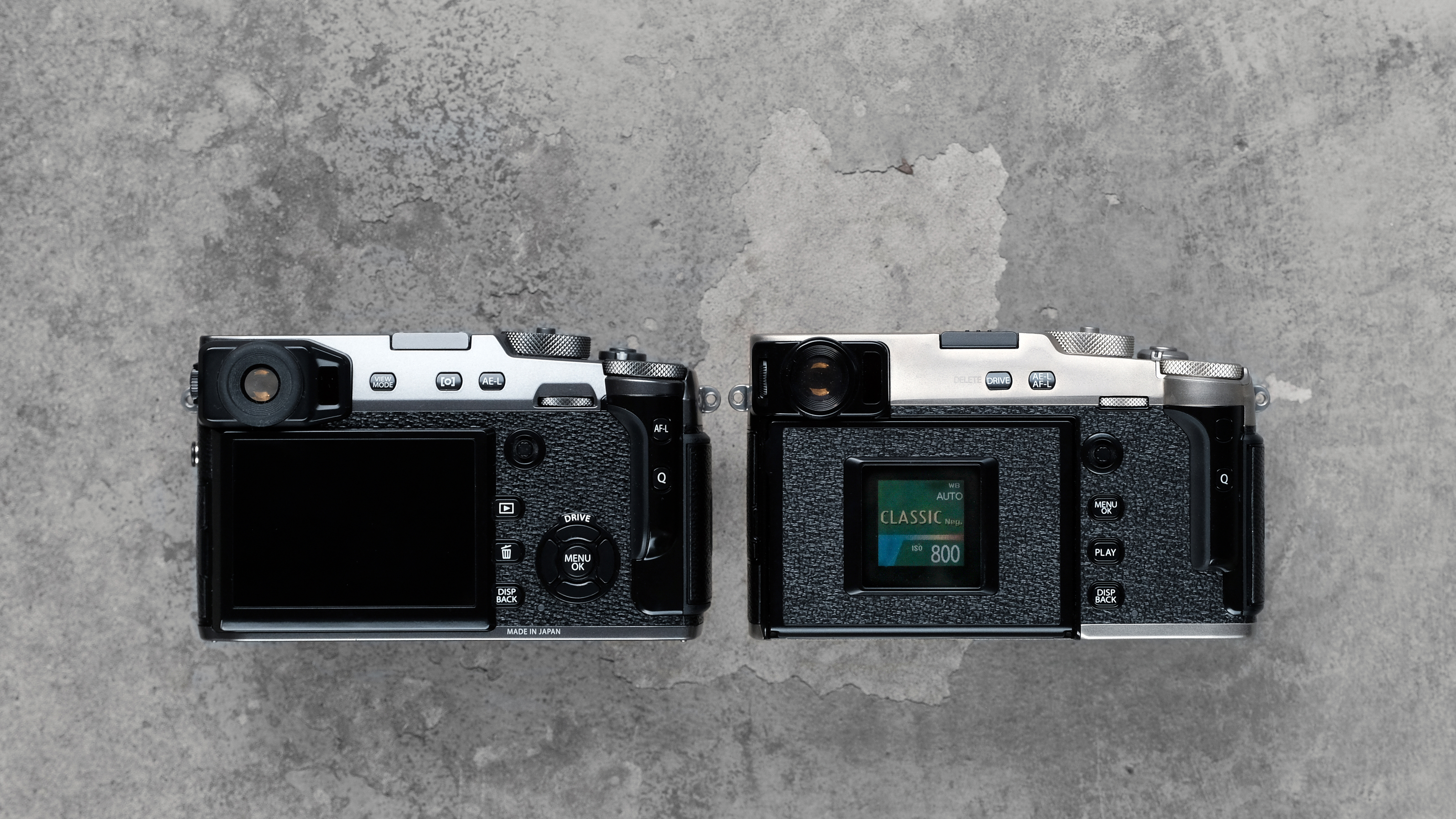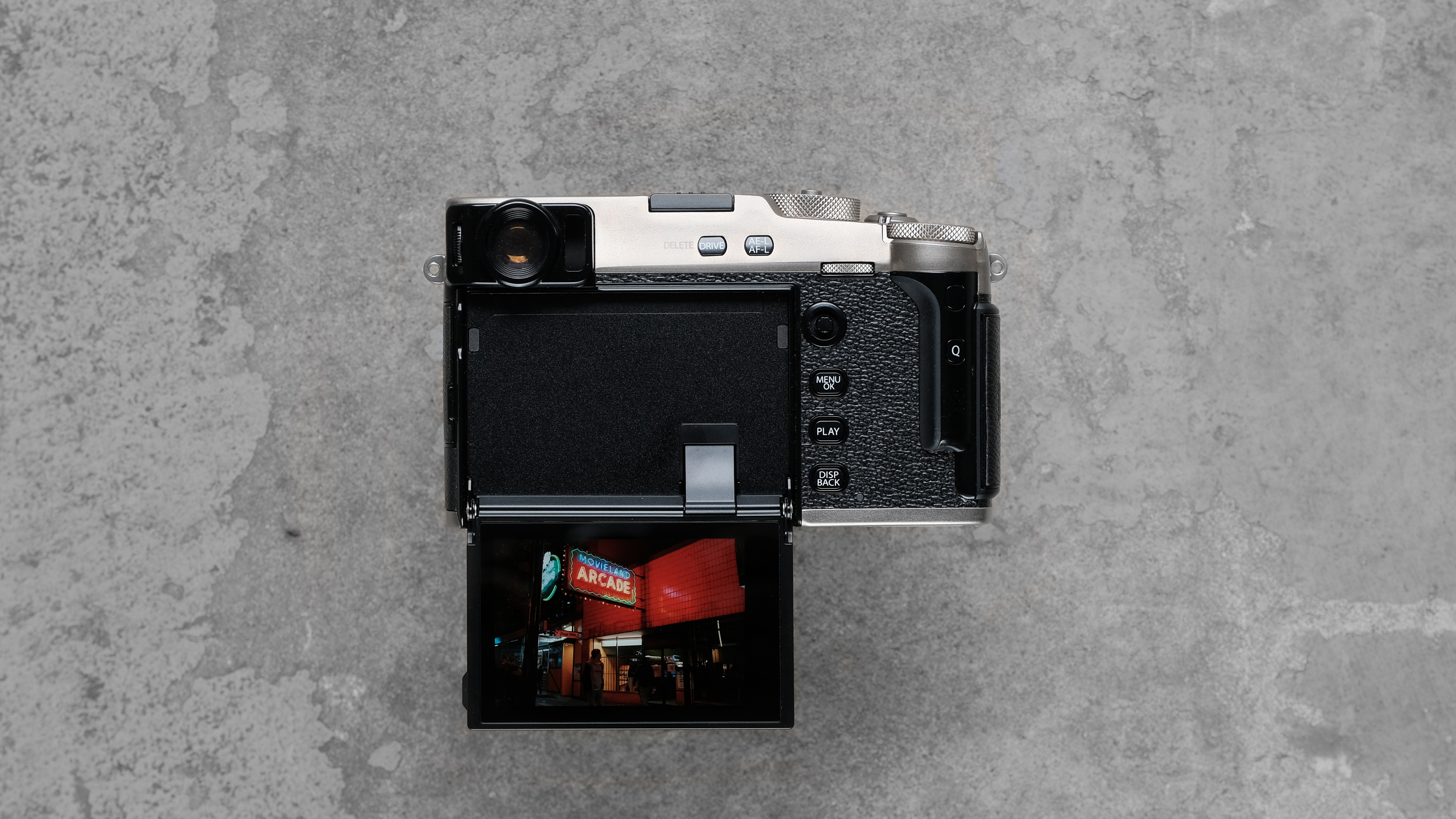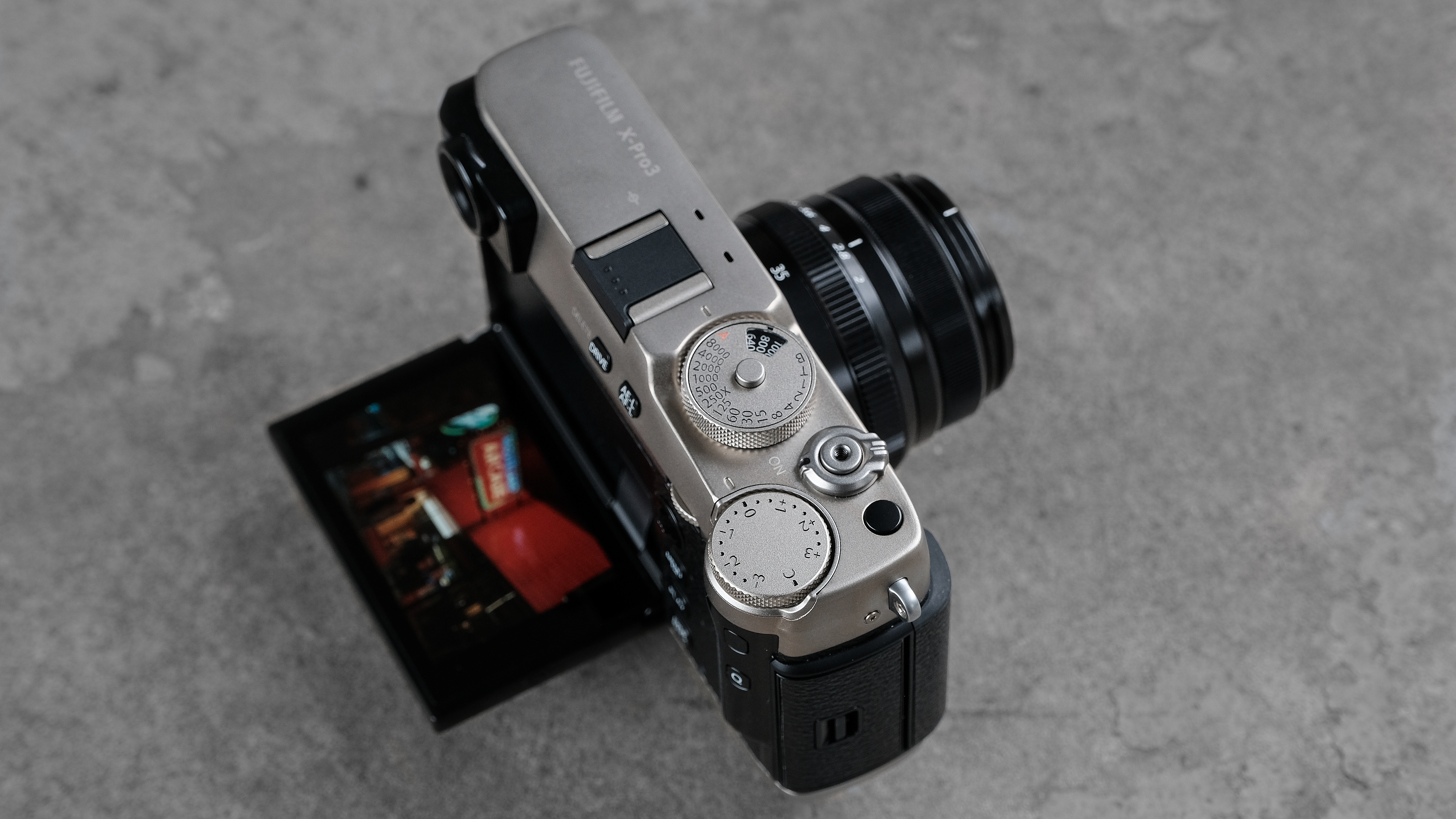 Let's talk about the articulating screen.
When I initially saw the design I was skeptical, like most of us. I understood why Fujifilm designed it this way, to keep the profile thinner and maintain the aesthetics and concept of the X-Pro design. I did like that when closed the LCD screen was protected and the rear sub-monitor was a nice touch. In use, I found the articulating screen on the X-Pro3 more useful than expected. When shooting down low, the EVF does not get in the way like it does on the X-H1 and X-T3. When the screen is at 90 deg. my hand naturally holds the flattened bottom, making it easier to carry and shoot. If you shoot straight down for either video or stills, again the X-Pro3's articulating screen has an unobstructed view, great for flat-lay images or top-down videos. I did not enjoy scrolling through menus or processing RAW files using the EVF, so using the LCD is still very important. Since the screen lays down flat while the X-Pro3 is still upright, I found this a more natural position, versus having to hold the camera and angle the entire camera downwards. Overall I enjoyed how the articulating screen worked on the X-Pro3, although I don't think it will make its way onto the next X-H or X-T series. I would like to see the new X-E series (X-E4?) have a similar designed LCD screen.
Because the articulating screen must be opened to be used, the natural state of the design is to have the LCD closed and hidden when shooting. Fujifilm has always emphasized the value of their unique hybrid viewfinder technology. No other manufacturer makes a hybrid viewfinder, so Fujifilm had to design this new version in-house. Building a high resolution, high contrast, high FPS OLED and moving EVF is no small task, and Fujifilm did a great job. You can immediately see the difference between the previous version and the new HVF in the X-Pro3. It was a pleasure to shoot with, both during the day and at night. Having the option to shoot in either EVF or OVF is great, especially if you don't want any lag in low light, or if you want to conserve battery power. Overall, Fujifilm engineers did a good job on the hybrid viewfinder.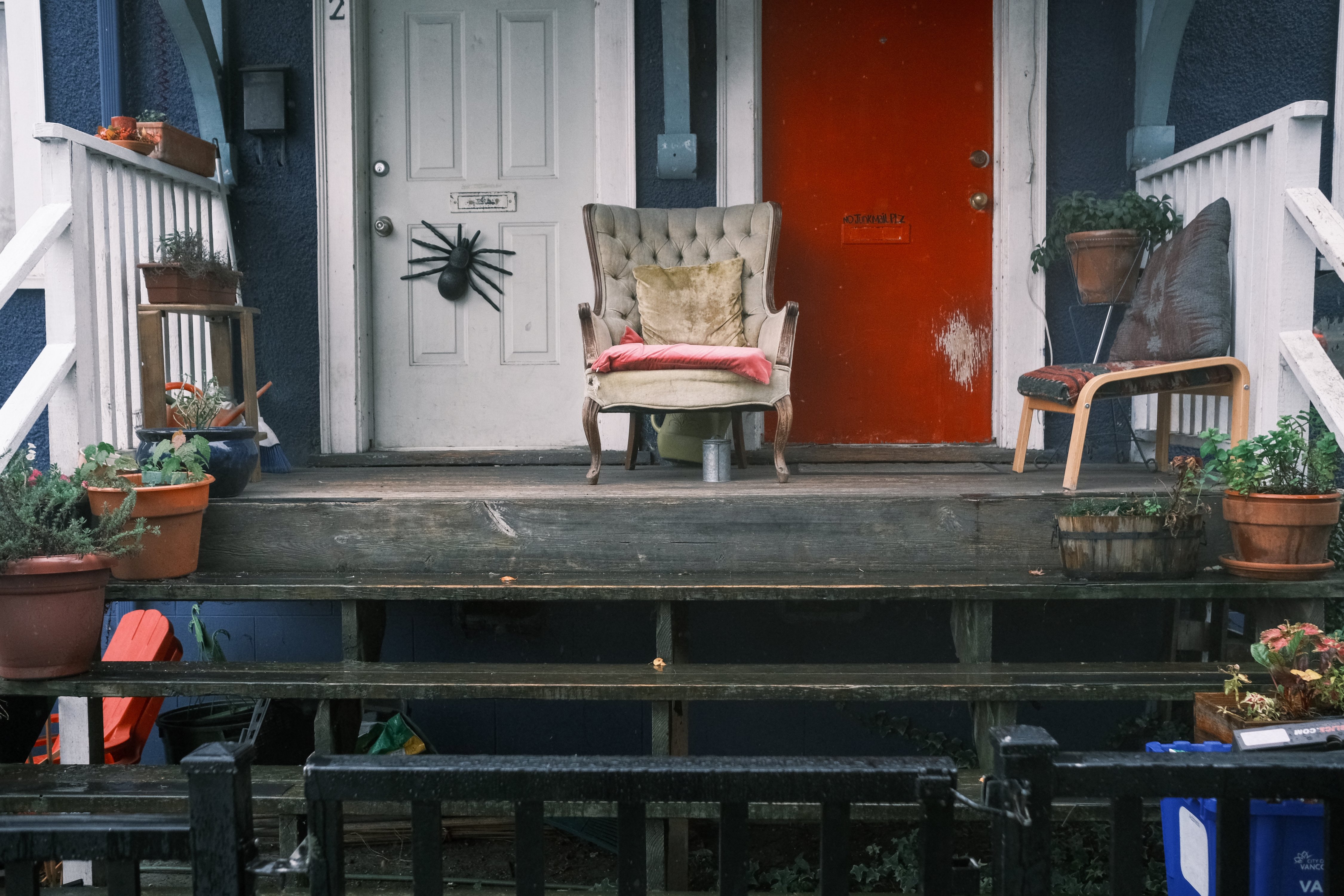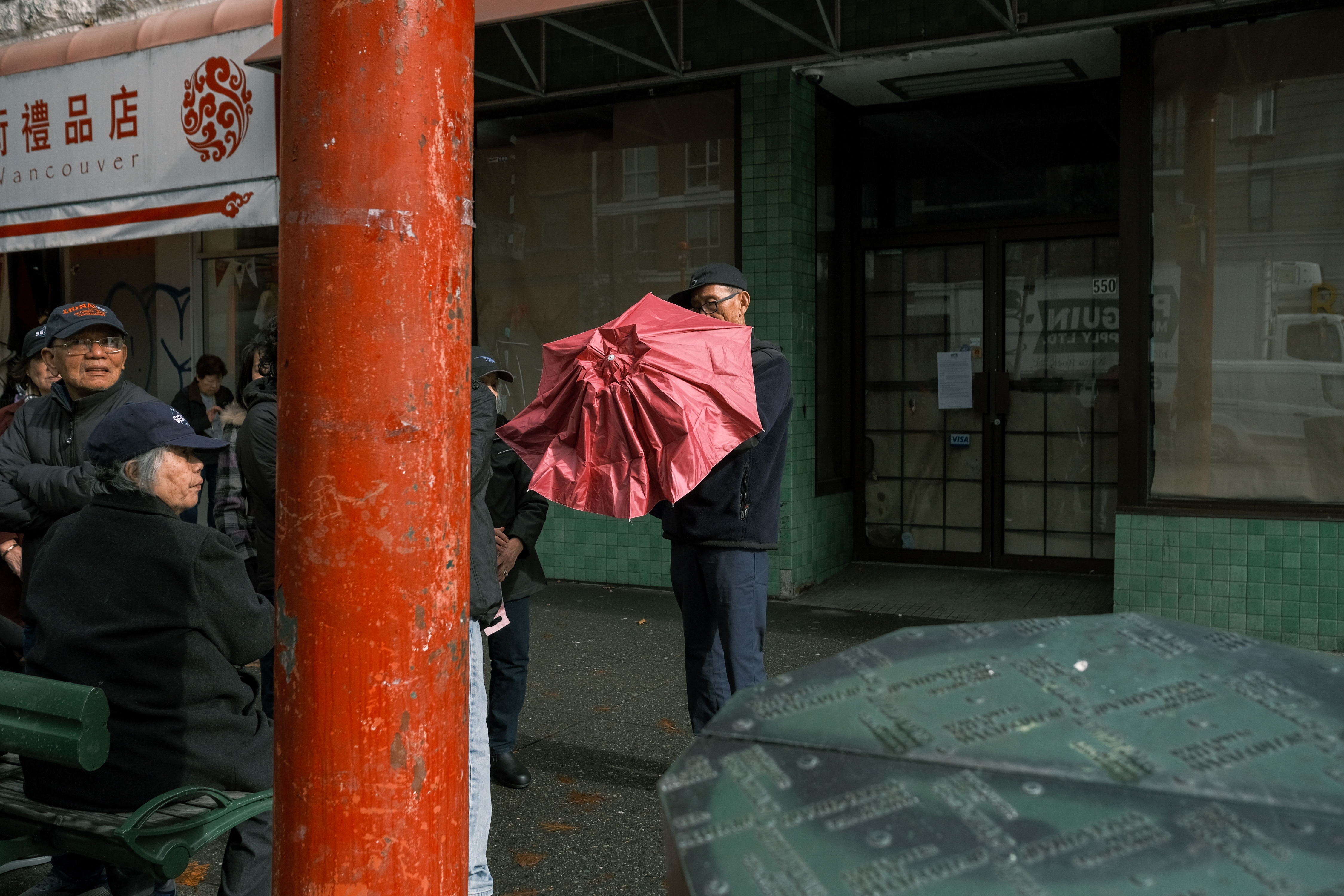 We've talked a lot about the physical changes to the X-Pro3, but the sensor, processor and firmware is really where the biggest improvements occur in this new model. Since it shares the same sensor and processor as the X-T3, expect similar performance. The biggest difference will be in the video department, which most of you won't really care about. The X-Pro3 does do 4K 30 with a limit of 15 min, 1080P at 120FPS, but no 4:2:2, no 10-bit, no H265. The autofocus algorithms are improved on the X-Pro3 over the X-T3 with AF sensitivity down to EV -6, with additional features like the software focus limiter.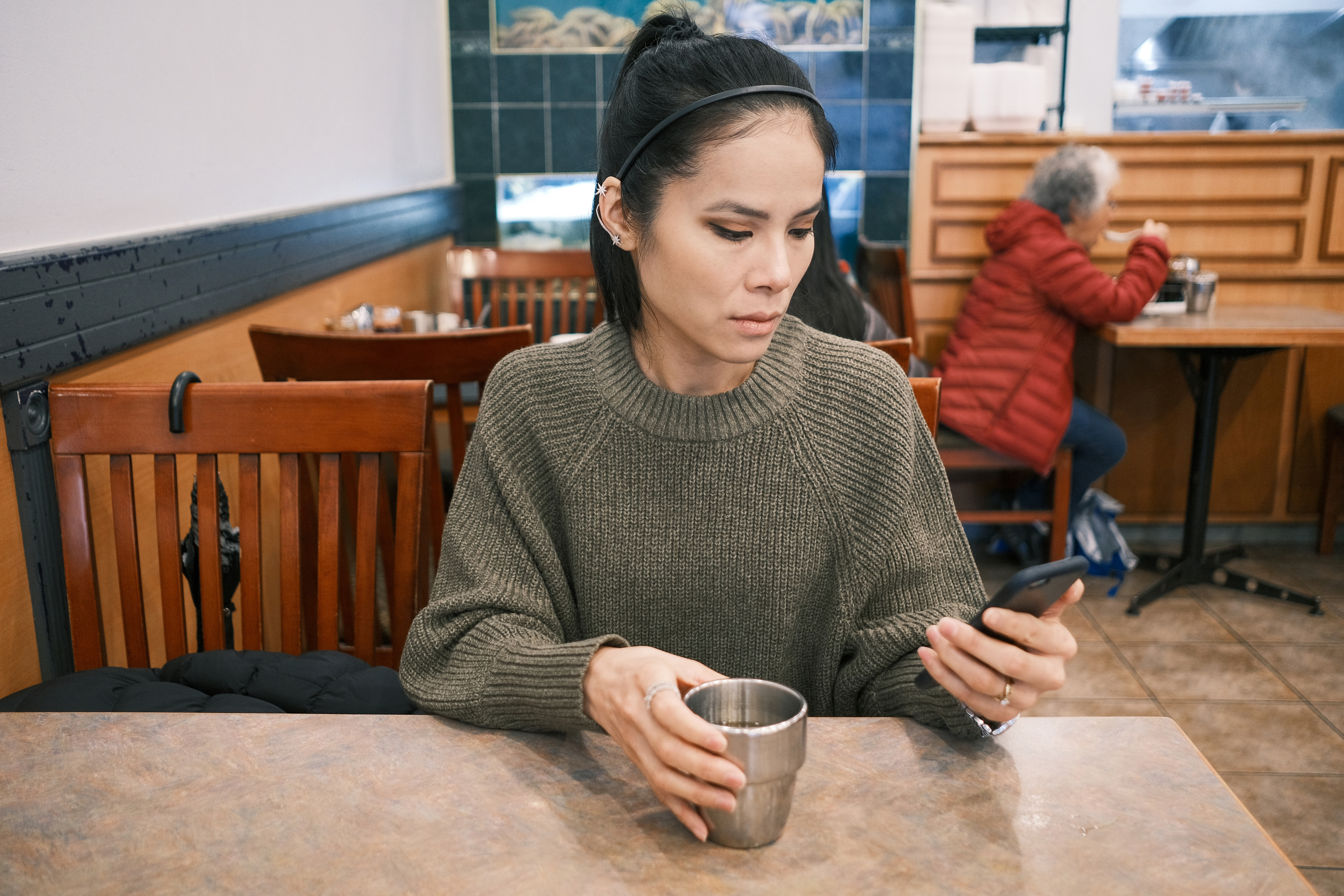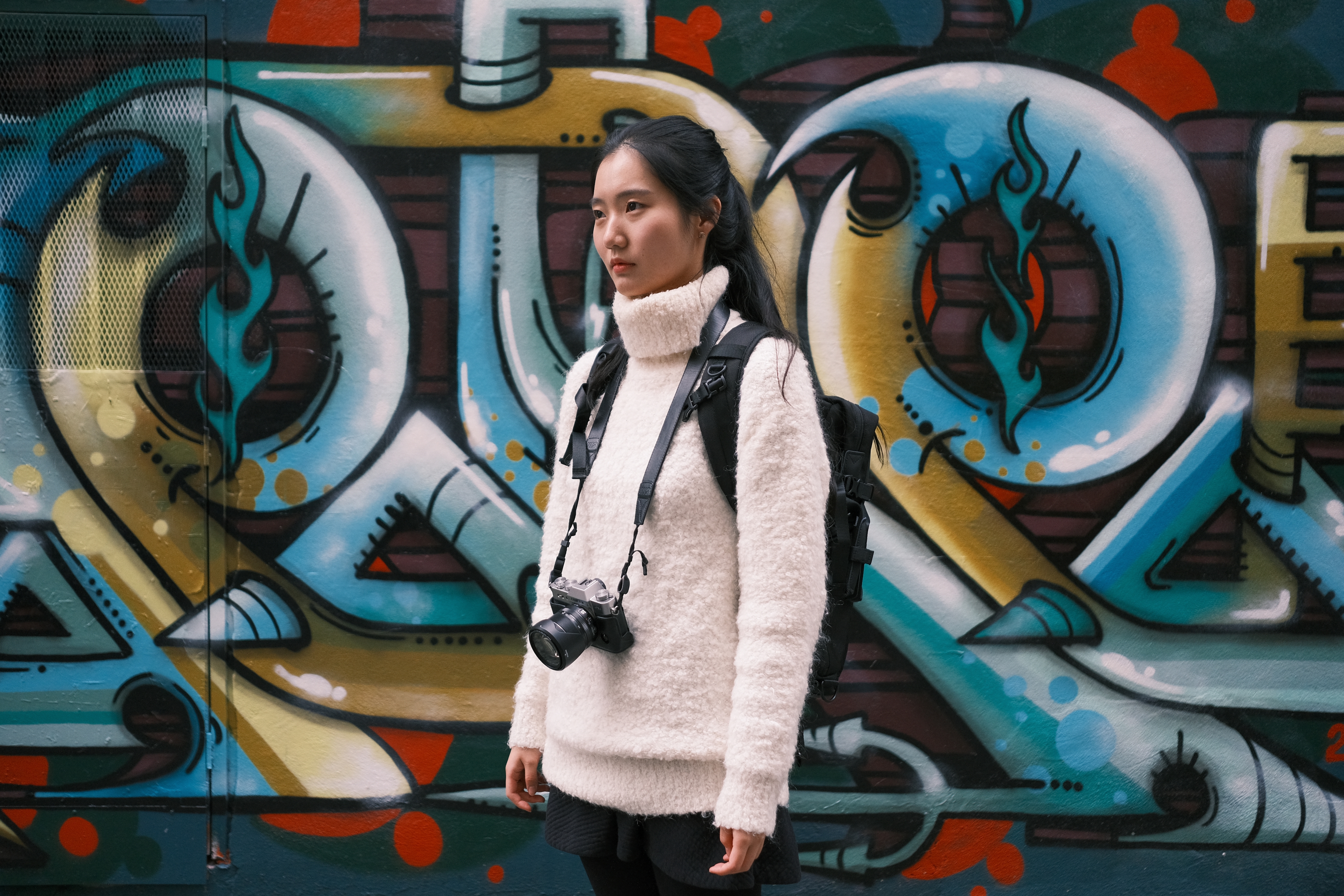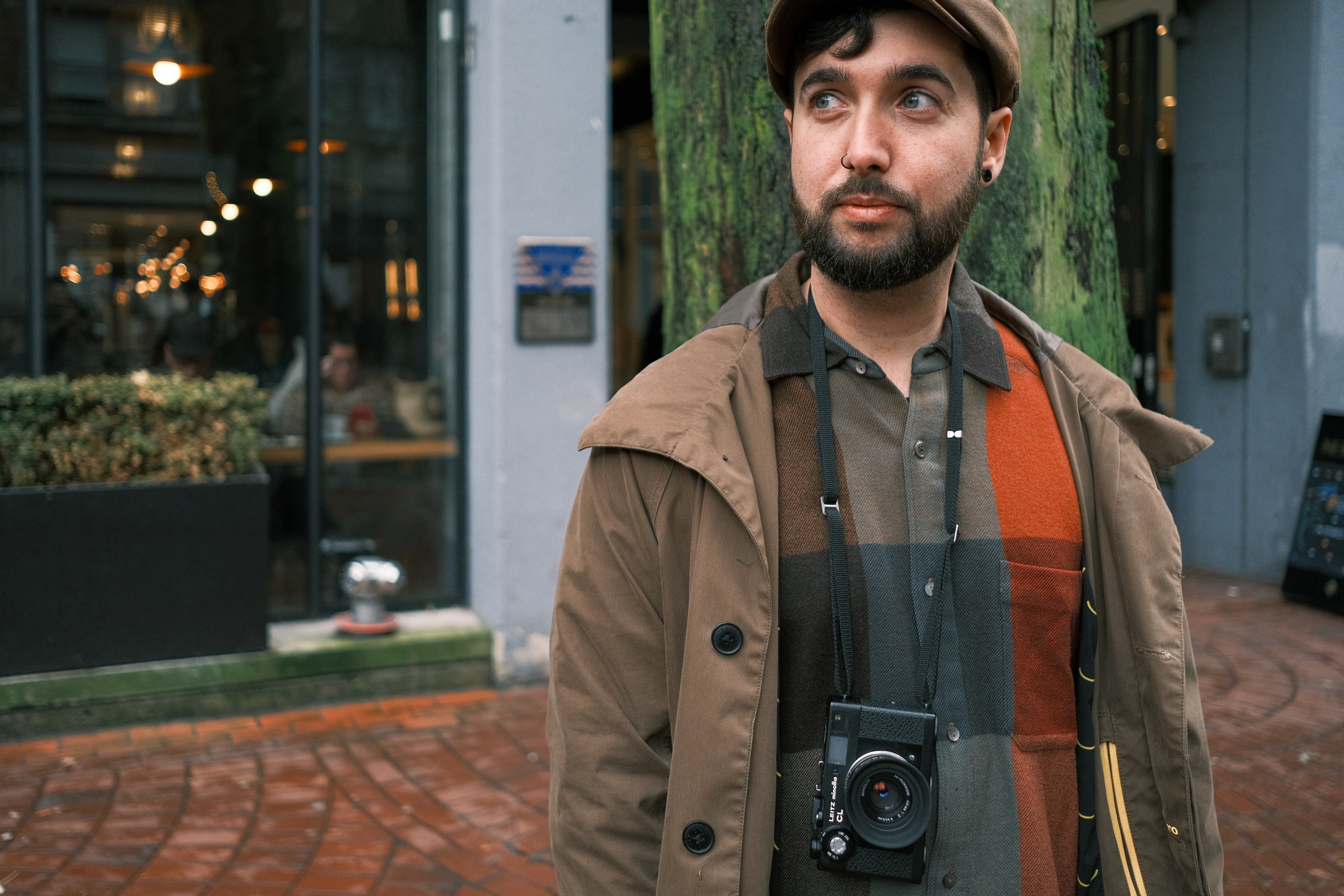 With the addition of tone curve, clarity, Color Chrome EX Blue, new grain effects, HDR mode, multiple exposure mode and an improved in-camera RAW features; clearly Fujifilm has tried to improve the in-camera experience with the new X-Pro3. Instead of just shooting RAW and making all our adjustments on our computers, Fujifilm wants us to tinker and play with the settings to create our own unique look. The addition of colour adjustment (warm, cool, magenta, green) with monochromatic images, as well as the new Classic Negative, I had a lot of fun playing with the in-camera RAW features. As you can tell by my images, I pretty much shot the Classic Negative film profile. My previous favourite film profile was Classic Chrome, but I always found the colours a bit too muted. With the addition of Color Chrome FX Blue, the Classic Neg profile (based on Fujicolor Superia 100 from the 1980s) is now my favourite film simulation. No need to add a filter in post. The final advantage of tinkering with your RAW images in-camera is the ability to output 16bit TIFF files instead of just JPEGs. With these high quality TIFF files, you can now drop them into your favourite post processing software with increased control and latitude with the final output image. 
As I wrap up my first impressions article on the new Fujifilm X-Pro3, my thoughts on this flagship stills camera are positive. Instead of focusing on just technology and features, Fujifilm spent time thinking about the shooting experience. Choosing to use titanium and creating a patented coating to protect the finish seems unusual for a digital camera manufacturer, but it wasn't so in the past. Old film cameras had technology, but they also considered materials, ergonomics and form. There's no particular reason why the X-Pro series has to look like an old rangefinder camera, but there's a certain charm to its design. Many DSLR shooters own an X100 series camera for their personal work because the design of the camera is conducive to creativity and excitement for photography. The X-Pro3 is for a photographer who wants more than just a functional digital image making device. The two primary groups of new photographers who would consider this camera will be film photographers who want to dabble in digital photography, and current Leica digital M photographers. Both groups would enjoy shooting with the X-Pro3 in addition to current X-Pro1 and X-Pro2 shooters who want to upgrade. If you currently own the X-Pro2 and you are happy with the image output, there are a few compelling reasons to upgrade. The unique articulating screen, the improved hybrid viewfinder, USB-C with in-body charging, and the improved processor with updated firmware. If that doesn't convince you to upgrade, perhaps the titanium top and bottom plate will. If you're new to Fujifilm or are currently within Fujifilm's ever expanding X Series ecosystem, the new X-Pro3 will help you, not only to capture amazing images, but to enjoy the process as well. Wait for my full review in the coming months.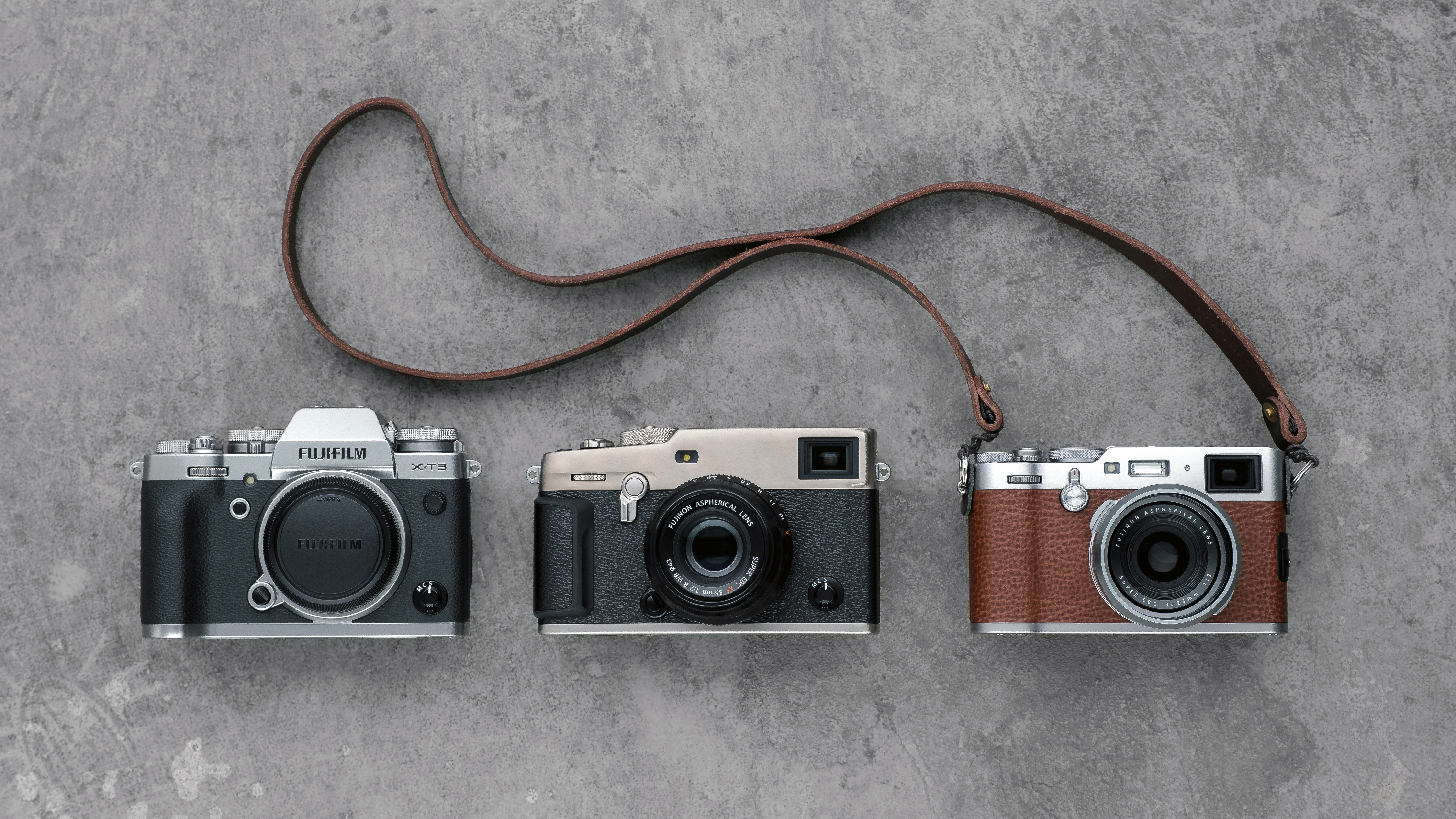 About Author