So much of what we all love about Fujifilm is not what their cameras do as well as others, but what they do differently. From the touch, the aesthetics, the process and the imagery they produce, Fuji cameras take the path less traveled and are all the better for it.  However, most long time Fujifilm shooters can and will attest, that finding a RAW processor that can render and develop those files as they deserve can be a challenge.
The X-Trans sensor doesn't play by the same rules, and the film emulations we all love are also truly unique. However, Capture One has taken up that torch over the past few years, and in conjunction with support from Fujifilm, Capture One is the premier RAW processor for Fujifilm cameras, and right now in this globally tumultuous time, the company is running a special.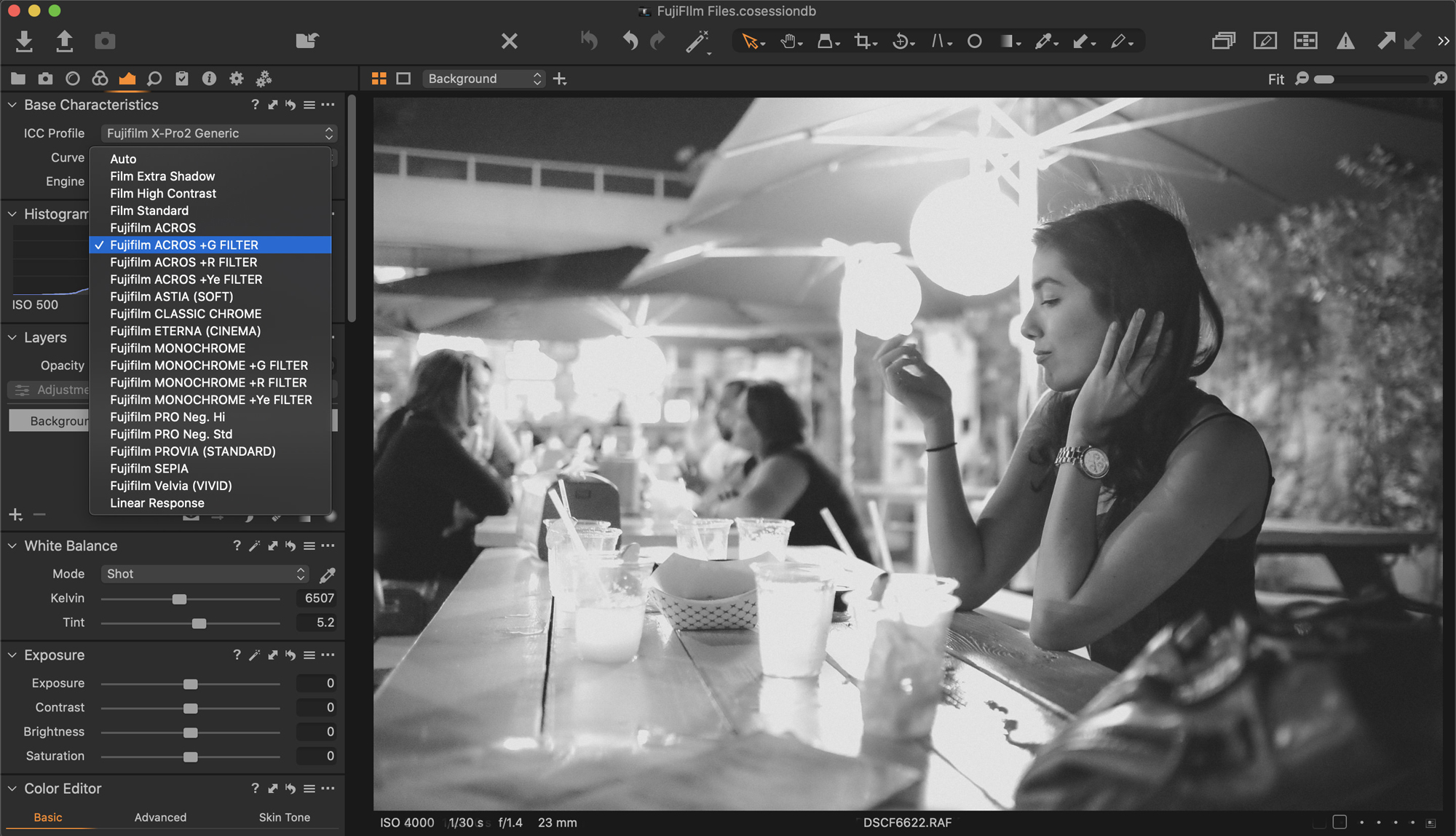 While the world is on house arrest and lives, livelihoods, and industries are strained, Capture One is diligently striving to improve but also to make the best raw processor for Fujifilm shooters that much more accessible to everyone.
From now until April 30th, Capture One is temporarily offering 25% discounts on new licenses for Capture One Pro and Capture One Fujifilm! In addition, the company is offering an even greater discount on upgrades at 30%.
What does this mean?
It means that you can purchase a new license of Capture One Pro or Capture One Fujifilm (either perpetual or subscription) for 25% off with the code SPRING25, making this the best time to get the best software for your images so they can reach their full potential. The discount also applies to bundles with Styles.
And for those who currently have Capture One but an older version, this is your opportunity to upgrade to the latest version of Capture One with the most camera support, software and speed optimization, file handling, new features and all the rest for 30% off. Just apply the code UPGRADE30 upon checkout.
Those of you who are not very familiar with Capture One might be wondering what the difference is between Capture One Pro and Capture One Fujifilm. When it comes to Capture One, users have choice. There are currently a number of Capture One variants available through subscription or perpetual license:
Capture One Pro
This is the primary Capture One variant, offering the full suite of tools and camera manufacturer compatibility. Like all Capture One variants it is available for both MAC and PC.
Capture One Fujifilm
Capture One Pro Fujifilm also brings the full feature-set of Capture One Pro at a reduced cost but to users of Fujifilm cameras. Compatibility is tied to Fujifilm cameras exclusively, but all Fujifilm cameras are supported even the Fujifilm medium format GFX cameras. Capture One Fujifilm also offers the Film Simulations Fujifilm users have available in their camera, so you can use Classic Chrome, Acros, or other highly popular Fujifilm presets as the starting point of your editing with Fujifilm camera files, and you have raw control over these.
The partnership between Fujifilm and Capture One is only growing and it is currently the best option for Fujifilm camera owners and this is a great opportunity to take advantage of.
If you have yet to try Capture One, this is the perfect time to do so. Download a 30-day free trial here.
And if you want to jump-start and learn immediately, Capture One has created a 30-day challenge to get you completely up to speed on Capture One. Join the challenge here.
About Author