Last month I travelled to New York City for the Fujifilm X Summit and Fujikina events. Selecting gear for travel is always an interesting balancing act of preparedness versus overburdening oneself with too much equipment. I knew I would bring the X-T4 + XF10-24mmF4 R OIS for my video work. I did consider the XF16-80mmF4 but decided against it since I didn't need the zoom range. Which camera would I choose for my photography? I was able to secure the new X-H2S + XF18-120mmF4 LM PZ WR from Fujifilm Canada, but it made more sense for my assistant and videographer Julian Fok to use those for this trip. In the end, I decided on my X-Pro3 (I did consider the GFX50S II or X100V) with the XF18mmF1.4 R LM WR and XF33mmF1.4 R LM WR. Here are my thoughts on this kit for my trip to New York City.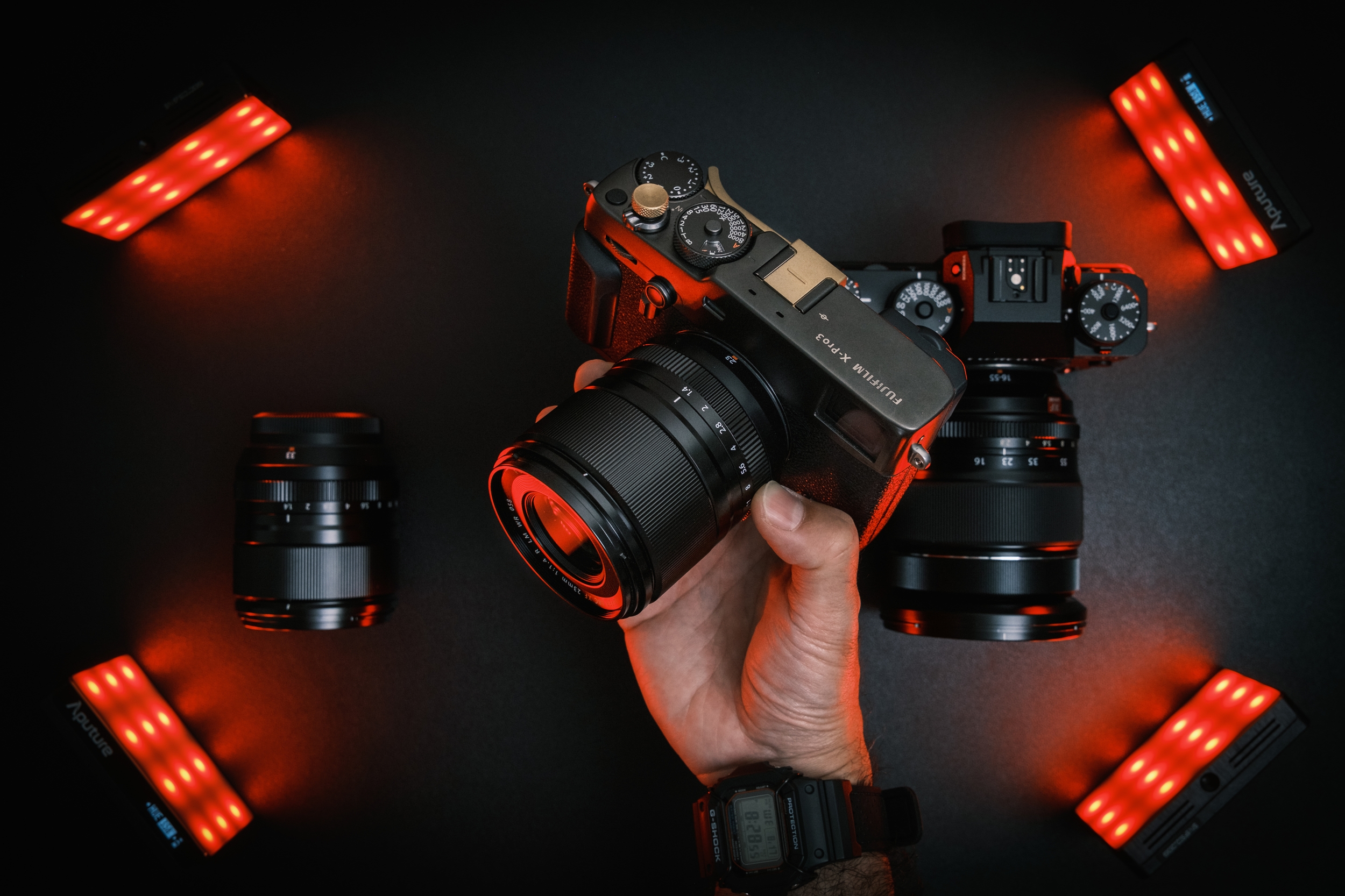 Since the launch of the X-Pro3, I've travelled with it extensively, from Toronto to Montreal, Hong Kong and Japan. It's a great travel companion and has everything I want or need in a travel camera, minus IBIS. Because I also love shooting with my rangefinder film cameras, it's a fluid transition for me to switch between analogue and digital cameras, especially for my style of street photography. I love the way the X-Pro3 feels in my hand, the reverse LCD screen, the build quality and the hybrid OVF/EVF technology. This is why I prefer the X-Pro3 over any other Fujifilm X Series camera body for my personal photography and projects. As for lenses, I had the opportunity to test all three of the new Fujilux lenses (XF18mmF1.4, XF23mmF1.4, XF33mmF1.4). My favourite is the 18mm since that is my preferred field of view for my street photography, but for most, I would recommend the XF23mmF1.4 R LM WR. If I had to pick two, the 18mm and 33mm make the most sense as a versatile two-lens kit.
The majority of my images were captured with the XF18mmF1.4 R LM WR. Besides being my favourite focal length for street photography, New York City is a very dense city. Lots of action happens within very close proximity to me and my camera, so having a wide-angle lens is useful. I can always move in closer with the 18mm lens if my subject or scene is too far away, but I usually don't have the option to step back quickly because I'm in too tight with the 33mm lens. Again, the 23mm would have been the best compromise but I would rather go wider than narrower. Things happen quickly on the streets of New York and having my preferred focal length can help me react quickly without having to overthink my framing.
The only complaint I have with the new Fujilux lenses is that they're big, making my set-up front heavy when mounted to the X-Pro3. Both the XF18 and XF33mm lens balances nicely on the new X-H2 and X-H2S but feels a bit awkward on the reasonably compact and flat profile of the X-Pro3. The Fujicrons (XF23mmF2, XF35mmF2, XF50mmF2) work best on the X-Pro3, from both an aesthetic and ergonomic perspective. I hope Fujifilm will consider a redesign on the original XF18mmF2 R. If so, that lens would be glued to the front of the X-Pro3. However, optically I had absolutely no complaints using both the XF18mm and XF33mm. Both lenses are sharp wide open, even sharper across the field when stopped down, have great control of chromatic aberration and handle flare well under strong lighting situations. The autofocus is quick on both lenses but does appear to work even better on the new X-H2 and X-H2S bodies. I look forward to an update to the X-Pro series to take advantage of the new processor, sensor and autofocus algorithm.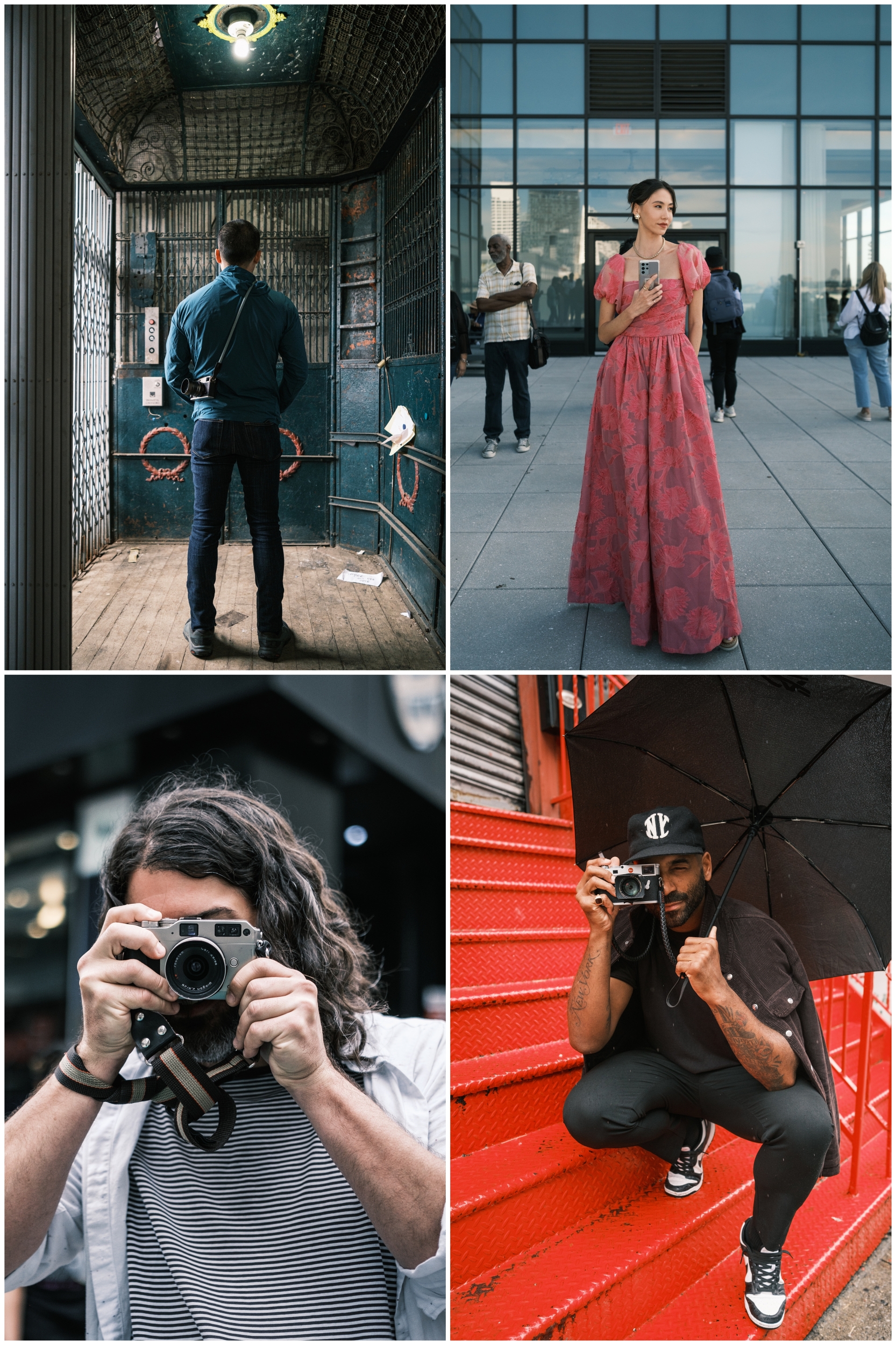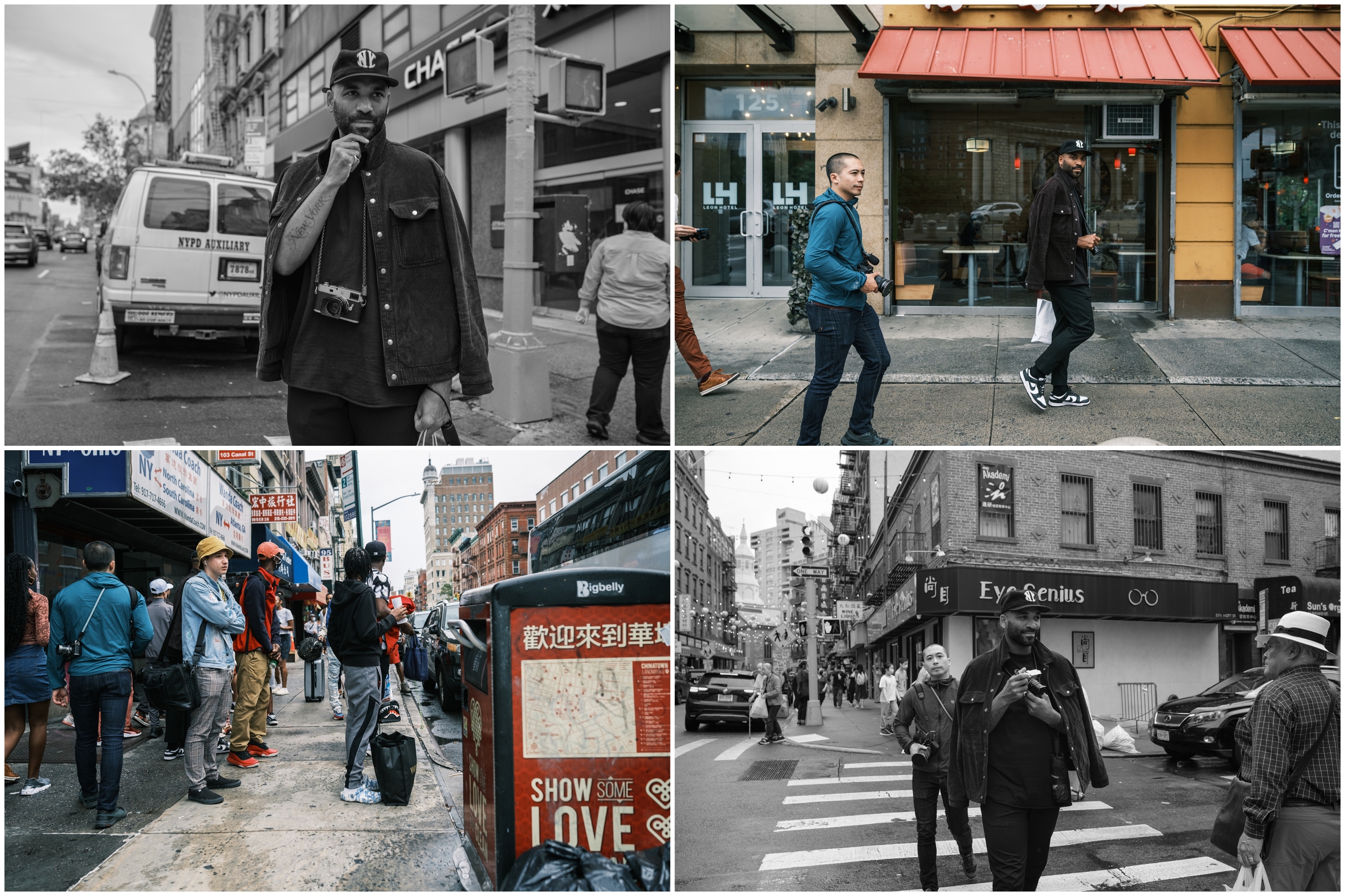 Overall, I was pleased with the images captured with my beloved X-Pro3 and two prime lenses. Because the body is easy on the neck, I always had it with me throughout the trip. My X-T4 was usually in my camera bag ready to come out if I had to shoot video or if I really needed IBIS. However, my X-Pro3 can easily disappear when I have it to my side (minus the large lenses) but it's always ready to shoot when some spontaneous moment occurred that needed to be photographed. On my one free day in New York, I headed to the Lower East Side of Manhattan with Julian to hang out with Jason Roman, aka Stockezy. All I took with me was the X-Pro3 and left the X-T4 behind at the hotel. I loved walking around Chinatown with the X-Pro3. It reminded me how much I enjoyed using it in Hong Kong as well. Good times.
During the various X-Summit and Fujikina events, I noticed more X-Pro3 cameras than any other, which seemed unusual. Perhaps it was just my own personal bias or maybe I was attracting other like-minded X-Pro shooters? Either way, I was so excited since I tend not to see many X-Pro3's in the wild in Vancouver. My videographer Julian Fok brought his own X-Pro3 with the XF23mmF2 R WR (Graphite) for his personal photography. I bumped into many X Photographers, including Rinzi Ruiz, who also had his X-Pro3. At one point a few of us encircled X-Pro3 product manager Kunio Aoyama at the X Summit Beer Bash and playfully draped him with all our X-Pro3's like they were Olympic medals around his neck and arms! Needless to say, we were all very thankful for Kunio's courage in making some controversial design and function choices with the X-Pro3 and told him we look forward to the next iteration. Thank you, Fujifilm, for inviting me to New York City and for making cameras that are enjoyable to use as our daily drivers. All we need is IBIS on the next X-Pro camera and we'll have the perfect camera! Thanks for reading and happy shooting!