Fuji has really knocked it out of the park with their X-Series camera bodies and XF lenses, no one can dispute that. Even if you are not a fan (though if that was the case what are you doing on this site?) you should be able to admit that for the target customer, this system is great. The one issue with Fuji's system remaining is a lack lighting support and capability. There are a few speedlights available, but nothing that really competes on the level of what Nikon or Canon are putting out, or even what is available for Sony.
For the longest time the popular choice was just to use old manual speedlights with some modern triggers, and sure, while that works, it's hardly ideal and can be fairly annoying if you need to change the power of your lights more than a couple times. But I recently discovered, and others have been having success with it too, Yongnuo's YN560 series speedlights (the latest III and IV versions) paired with their YN560-TX control unit make for a really solid alternative while we wait for Fujifilm to come to market with brand name options.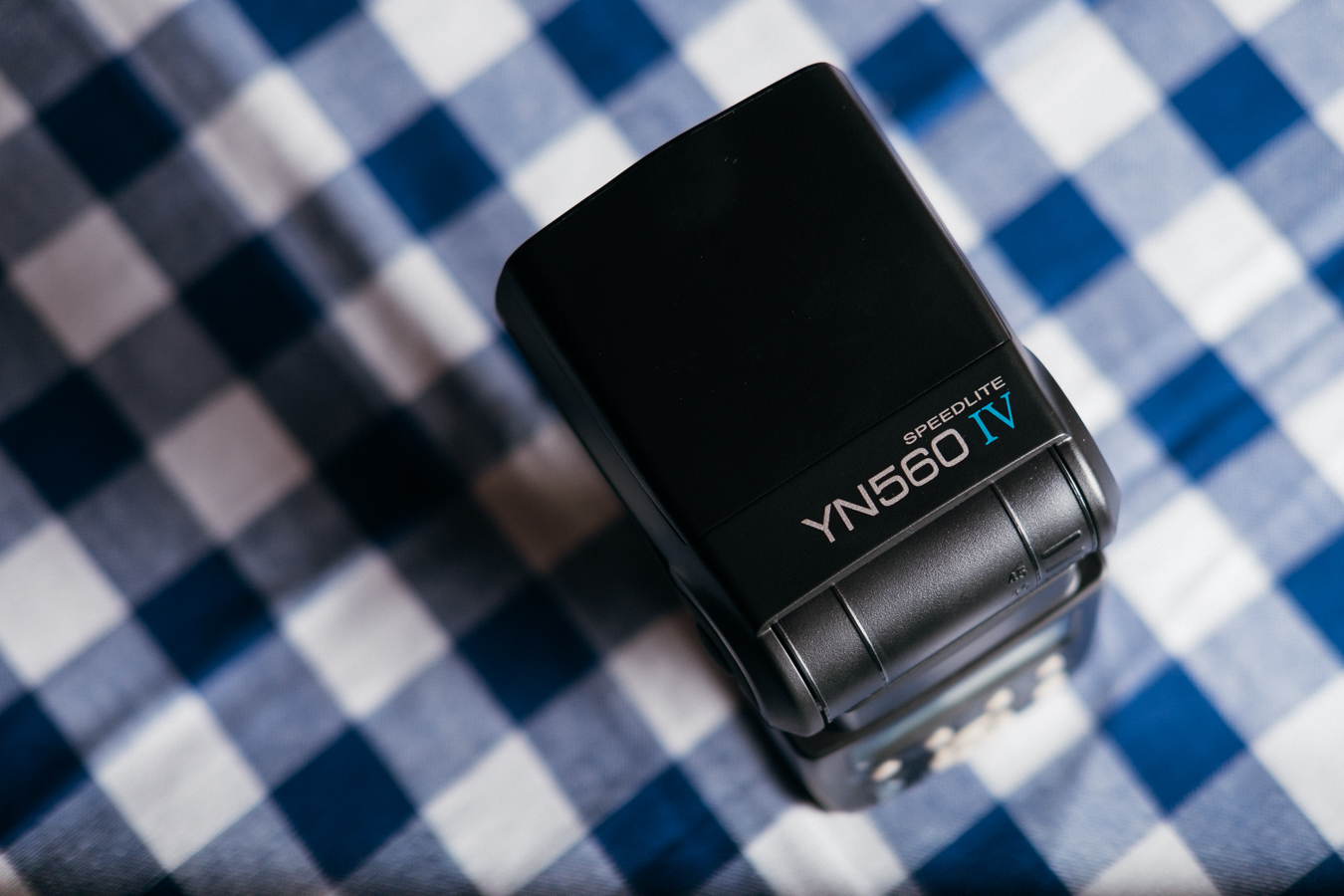 As I mentioned above, dealing with off camera manual speedlights can be a pain, so why am I talking about a Yongnuo setup? Because the YN560 III and YN560 IV are equipped with wireless transmitters that when paired with the YN560-TX, allow you to control the power and zoom of the speedlights wirelessly from your camera. For less than $200 (here in the US anyway) you can get your hands on a YN560-TX and two or three of these wireless YN-560 speedlights, that is a pretty killer off-camera flash kit. I picked up a set myself a short while ago and I just wanted to share my thoughts on the set up paired with my X-Pro 2.
The YN560-TX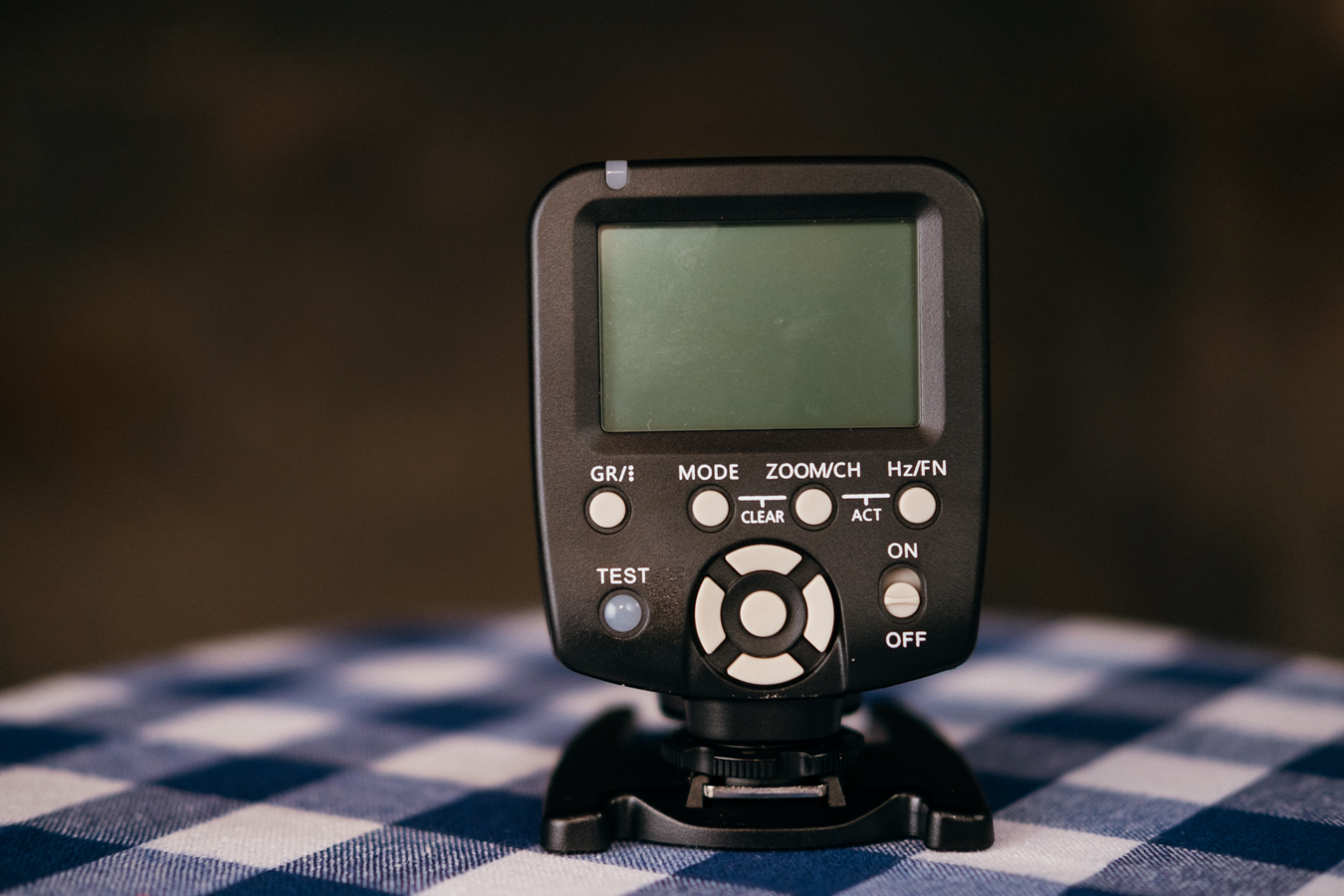 The appearance of the YN560-TX is like looking at a YN560 speedlight that got the flashhead chopped off. Its style exactly the same, made with the same plastics, and I wouldn't be surprised if it had many of the same internals (minus those needed to control the flashhead). The controls, however, are different.
The screen on the back of the unit is larger, and it displays information pertaining to the speedlights that you have connected to it wirelessly. The YN560-TX can control up to 6 separate groups of speedlights lettered A-F ( although only three, A-C by default, are visible on the screen at a time). In theory, you could have as many speedlights connected as you want (so long as you are fine with multiple lights being in the same group, sharing the same power settings).
Personally, I would hardly ever need more than two or three lights. I did several tests with the YN560-TX paired with my two YN560-IV speedlights and my Fuji X-Pro 2. I can say that the system has worked almost flawlessly. I noticed that sometimes if I have the X-Pro 2 set to the max 250th sync speed I still notice some darker shading towards the bottom of the frame. Other than that issue, which by the way is easily corrected by just increasing the shutter a third of a stop or so.
I set up two test scenarios, one just goofing around with my kids, who were actually interested in modeling for once, thanks to the bright lights and big softbox. The following shot was taken utilizing just a single YN560 IV off camera (triggered via the YN560-TX), with the X-Pro 2 paired with the 35mm F/2 @ F/2.2, ISO 200 & 1/200th. It is probably one of my favorite shots I have ever taken of my son. I went for a nice and contrasty black and white look, I think it worked out nicely.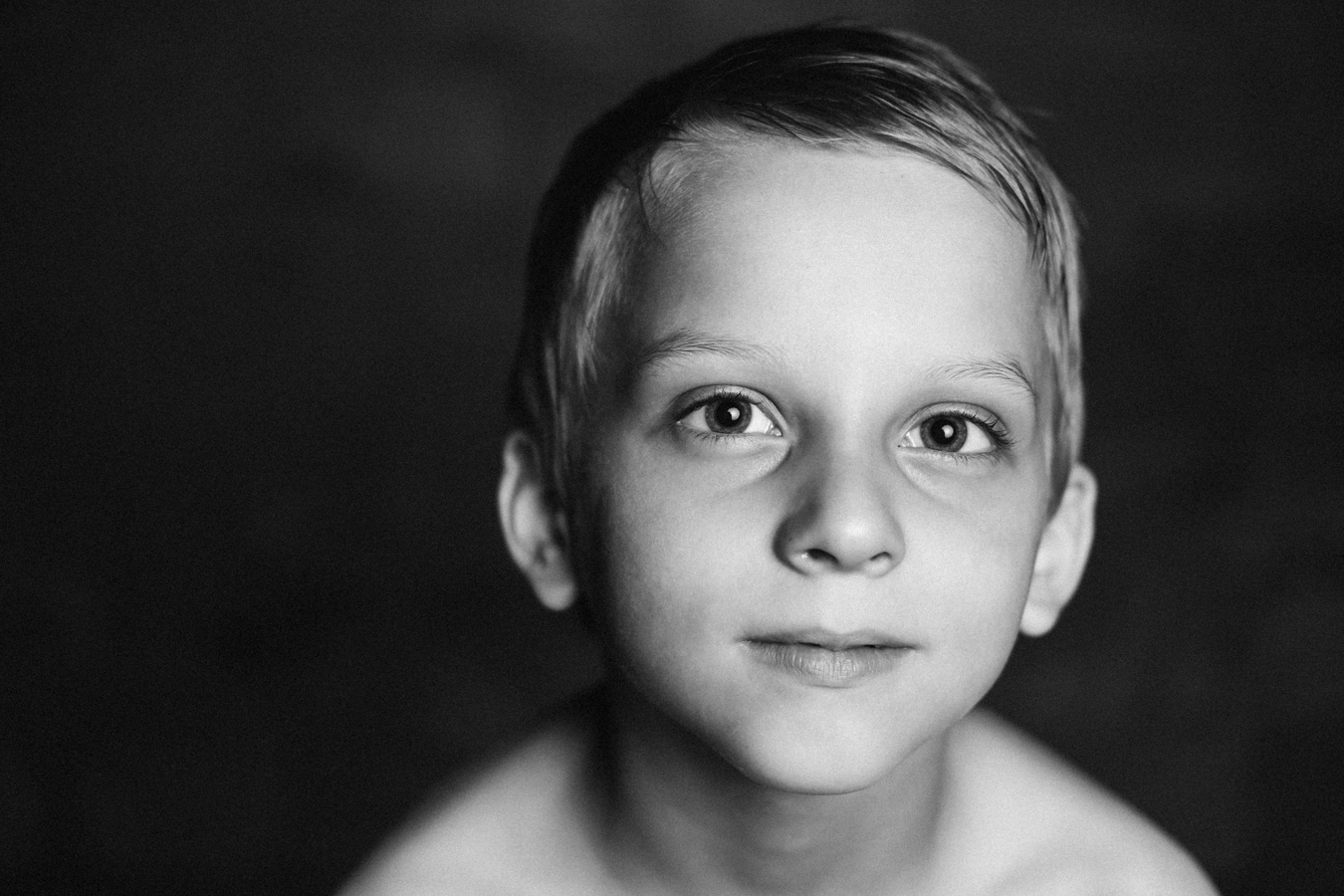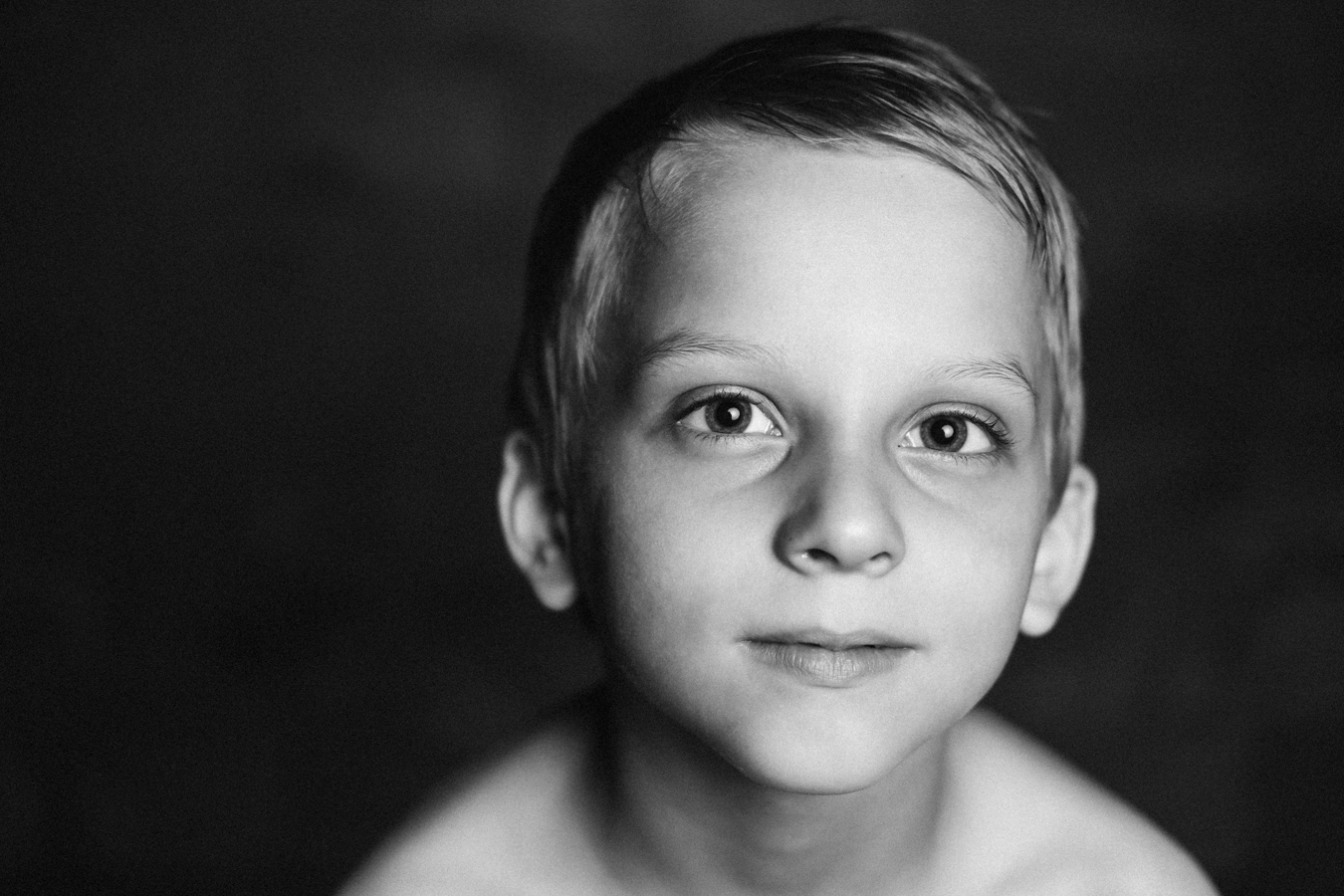 The other test scenario I set up was just with a dummy head that I use for lighting tests (my usual models had prior engagements). It may be goofy, but it actually works wonders when you don't have a person to sit or stand around while you play with your lights. For this setup, I used both YN560 IV speedlights. One camera right and the other camera left behind the head.
First, I dialed in my kicker light, and then I dialed in my key light with the softbox (all via the YN560-TX). Although I was just a few feet from each light, it was so much more convenient to be able to just stay put, push a few buttons to increase or decrease the flash power and then pop off another test shot. You can see below my shot with just the kicker, and then again with the key light. It's not that I couldn't do this with just a couple of regular dummy speedlights, but it was so much faster and simpler with this setup.
The other aspect to this is that is works so flawlessly with the X-Pro 2 and the rest of the Fuji X-Series. There is no TTL or HSS, but as far as triggering the speedlights and controlling their power output or zoom, it's great. For someone like me, who mainly uses natural light whenever possible, these make for a powerful yet inexpensive (relatively) solution for when natural light is unavailable or inadequate.
*It's also worth noting that this setup would work with just two YN560 IV's or a YN560 IV and YN560 III. The YN560 IV is a 'Master' speedlight, which means that you can use it to trigger and control slave speedlights (the YN560 III is slave only). This requires having the YN560 IV on camera though, so I prefer using the YN560-TX so both my lights can be off camera.
That is all I really have to say about the YN560 wireless system (TX, 560 III, 560 IV). It's a solid system, and it works great with Fuji cameras, as well as offers convenience that you may miss from your DSLR days. It's a win-win in my book and I couldn't recommend it more. If you are looking for some lighting compatible with your Fuji kit, give these a shot.
About Author