When I was young I spent most of my free time playing in the backyard with my brothers. The front of the house was supposed to be kept clean and presentable for visitors, but the backyard was our playground. We also hung out with the other kids in the neighbourhood in the back lane. We would make ramps for our bikes, or have impromptu street hockey games. It was an extension of our backyard. Some of my fondest memories of my youth was wandering through the backstreets and back lanes of my neighbourhood, seeing how far I could explore before getting lost.
As an adult, I still enjoy walking along the back streets of a neighbourhood, including the back lanes. It reminds me of my childhood, but it also feels like I'm walking through the figurative heart of a neighbourhood. Whenever I meet someone on some quiet back street or back lane, I try to make eye contact, say hello and attempt to strike up a conversation. Nine times out of ten, people are willing to talk. As I walk through the same streets week after week, I meet the same people and they begin seeing me as part of their community. I take the opportunity to photograph these walks and encounters as well, and many of these images end up in one of my articles.
Over the past ten years, most of my wanderings has been in Strathcona, one of the oldest communities in Vancouver. However, recently I've decided to find new neighbourhoods to explore, including the Riley Park-Little Mountain area. Although Main Street is where all the action is in this neighbourhood, I still prefer walking along the side streets, back streets and the back lanes. Hidden away from the main business district, I love discovering old cars, left-out furniture, laneway homes and well-aged garages.
When other photographers ask to join me on my regular photo walks, they would often find me in a nondescript back lane in some obscure neighbourhood. If it's the first time they've walked with me, they're usually surprised at how fun it is walking the backstreets of a community. I find that two are better than one when wandering through a neighbourhood. People are less suspicious and are more willing to converse with you when they see two photographers with cameras. It looks more like a photo walk than some strange man with a camera walking through their community.
One of my favourite stories is the first time I ran into photographers Fred Herzog and Henri Robideau back in 2017. Every local street photographer knew that Fred would still walk through the backstreets of Strathcona on the weekends, but I had yet to bump into him. One day I was driving through a heavily traffic-calmed area of Strathcona, where most who don't live there would have no idea how to access this spot unless they walked or biked. As I came out of one of my favourite back lanes and onto a side street, I saw both Fred and Henri standing at the corner talking photographs. I immediately pulled over, jumped out of the car with my wife and we introduced ourselves. Henri recognized me from YouTube, which helped break the ice, but both were very gracious with their time and I had a great conversation with both of them. We exchanged numbers and met up again soon after, but not before Henri took a portrait of me, my wife and Fred with my then-current review camera, the Fujifilm GFX 50S + GF63mm f/2.8 R WR.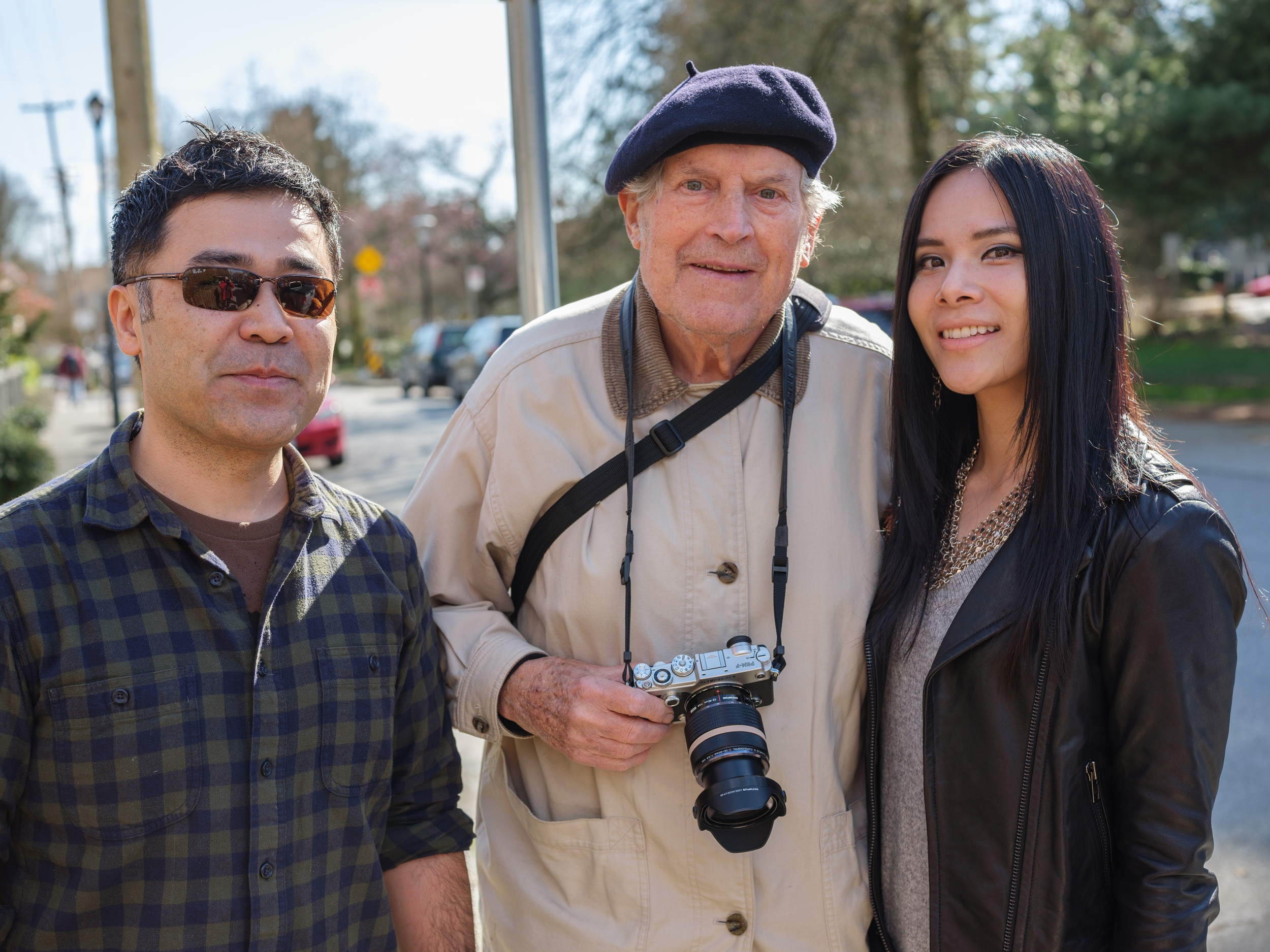 Thinking back on this encounter with one of my photographic heroes has solidified my resolve to continue photographing the backstreets of my beloved city. I want to do what Fred Herzog did for our generation, by capturing the day-to-day life of those in our communities and preserving it for future generations through photography. Since the pandemic, many of my photographs have been captured at night, reminding some of Todd Hido's 'Homes at Night' work. However, as much as I enjoy my night photography, I can't really get to meet people when it's dark outside.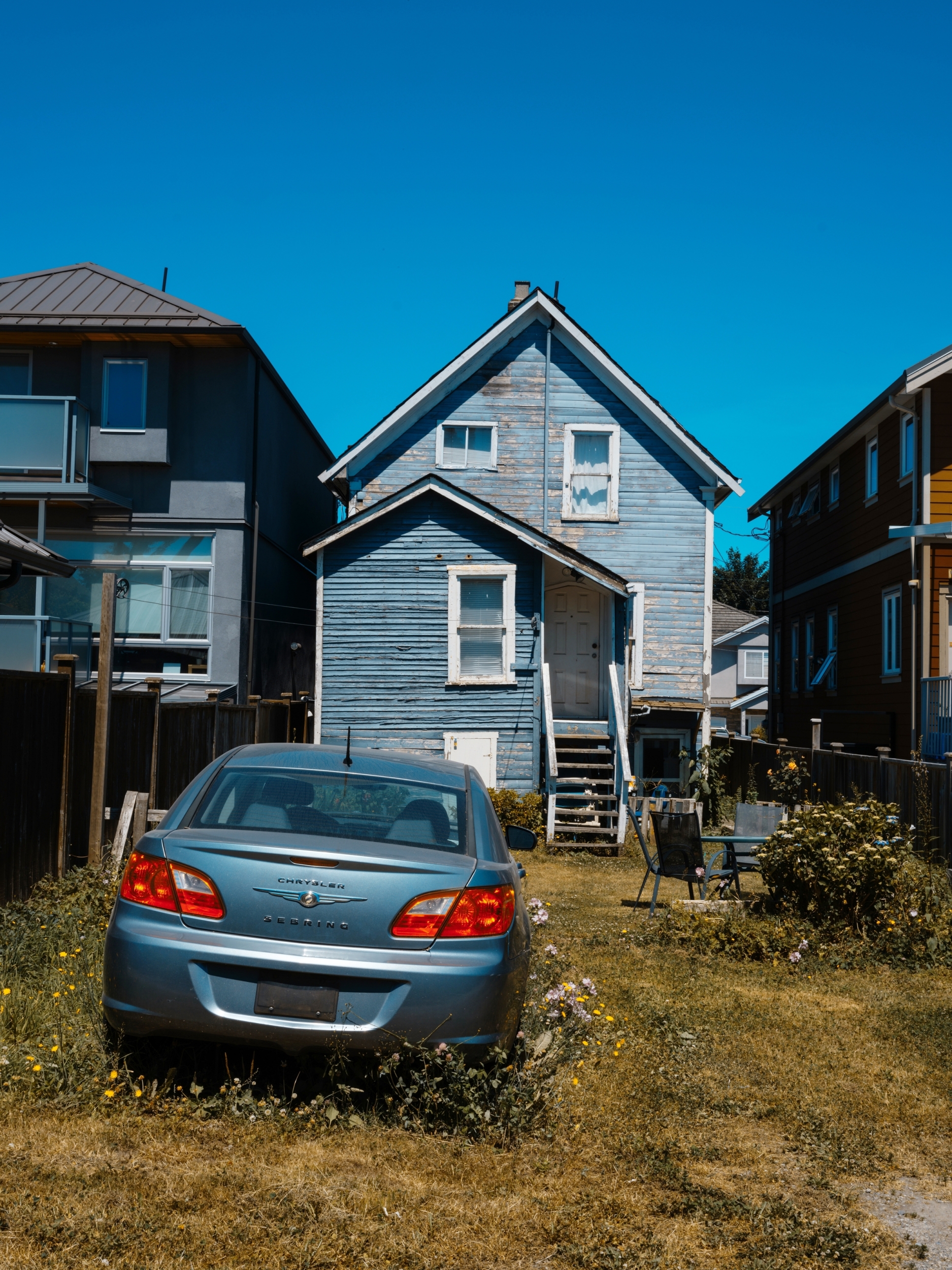 This summer I've decided to invest more time taking pictures of the backstreets during the day, and it has been productive. Not only have I rediscovered different parts of my city, but I've also had many great conversations with people. Having a camera in my hand and walking through the backstreets of a community is a great way to start random conversations with people. I hope to discover more areas of my city and continue this project for years to come. Let me know if you also enjoy taking pictures in various neighbourhoods in your city, and share with us some of your photographs. Thanks for reading and happy shooting!
About Author