As soon as I get the tripod set up and my X-T2 tethered to the remote app on my smartphone, the snow starts falling. I'm up above 4400m on a dirt road in the mountains of Tibet in weather that has turned decidedly sketchy, but the backdrop of myself riding against the snowcapped mountains sets the scene for the climb perfectly, and with the clouds rapidly closing in, I'm not about to miss it. This is, after all, part of what I've chosen the Fujifilm X system for.
[bikepacking (n.): the synthesis of mountain biking and minimalist camping, especially in places less travelled.]
As the old saying goes, 'horses for courses', but as I started my planning way back in 2015 for a 10,000km yearlong bikepacking trip across the Tibetan Plateau, through Central Asia and onward to Europe, I knew that the 'courses' I'd chosen would be more demanding than most. I intended to avoid traditional paved cycle-touring routes, seeking to ride as many dirt roads and tracks as I could, the rougher and more remote from civilisation the better.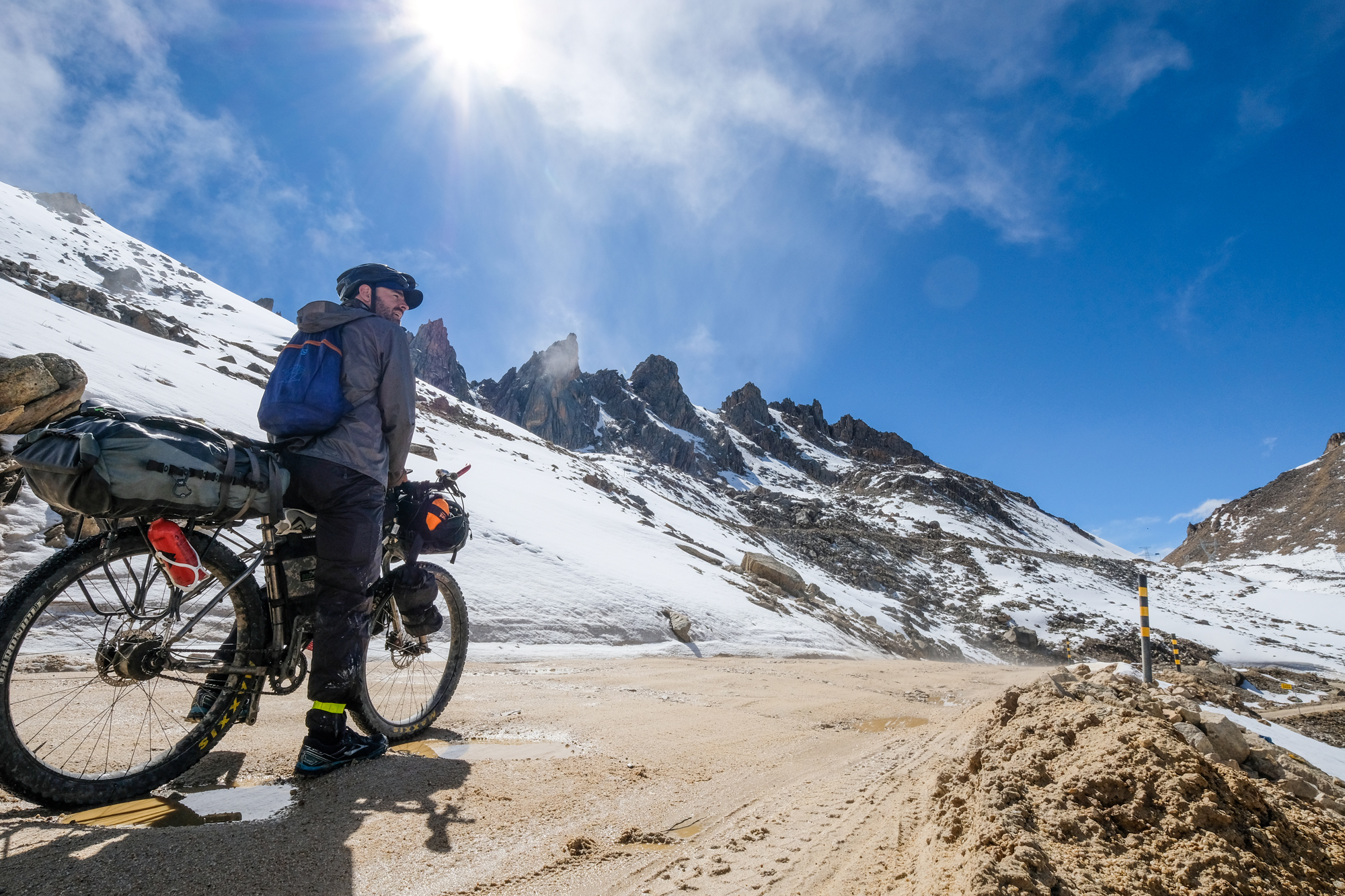 For transport, I partnered with Muru Cycles, a husband-and-wife team designing titanium fat bikes out of Australia's Blue Mountains, to build myself a monster truck of a bicycle that could handle whatever terrain I could throw at it. But documenting the trip was another matter entirely. I needed to keep my photography gear as light and compact as possible, as I'd be constantly schlepping it up and down mountains, but also wanted the highest possible image quality. Just as importantly, I needed a setup that would stand up to day after day of weather, mud, dust and bad roads.
Equipment
Over the years I'd shot first with an X-T1 before trading it in for the X-T2, acquiring a substantial suite of both primes and zooms for the system in the process. But when it came time to choose my kit for the trip, I decided to limit myself to a single body and two lenses: the X-T2, 10-24 F4 and 55-200 F3.5-4.8.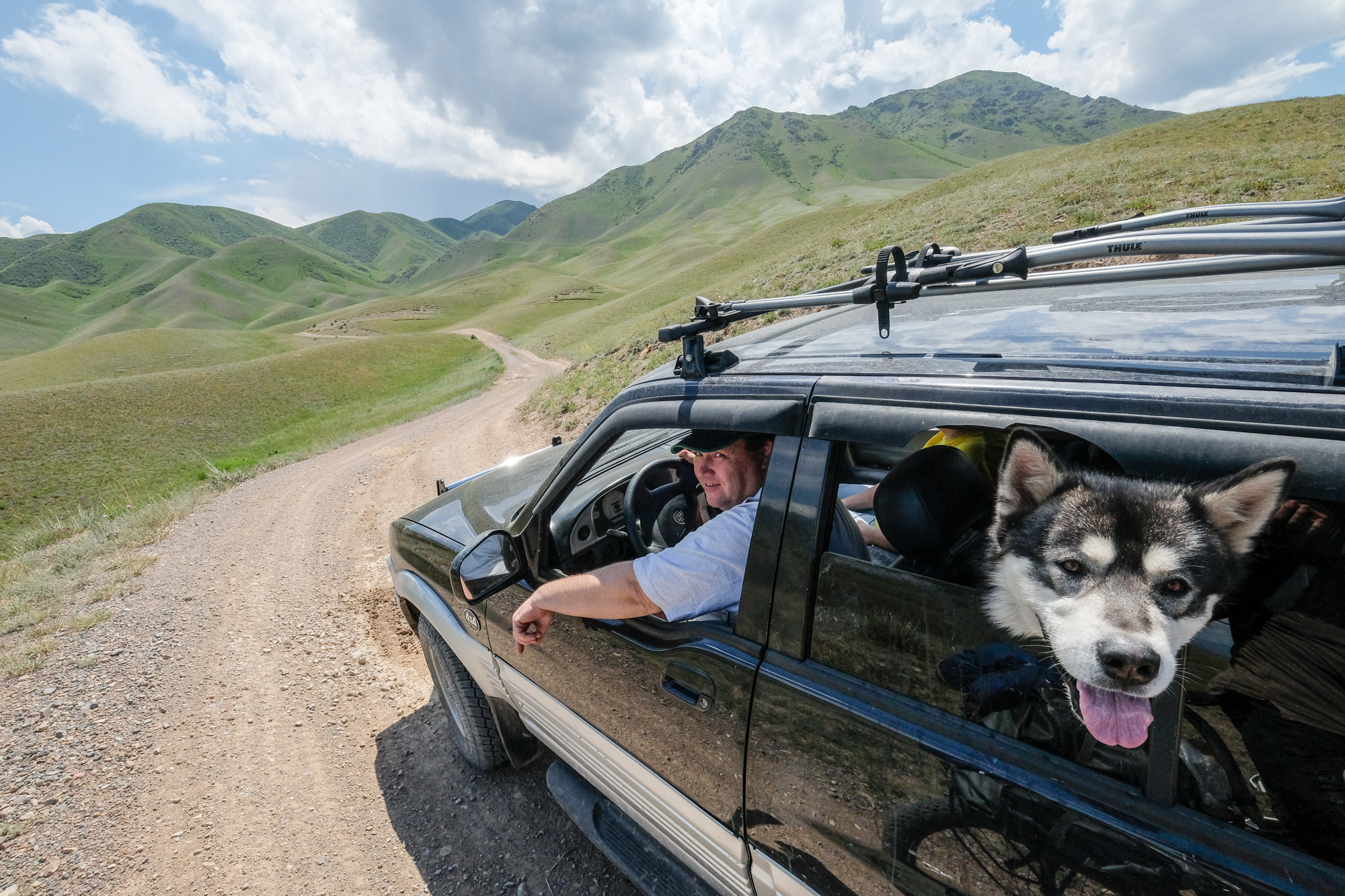 Prime lovers and bokeh-addicts might view this as heresy, but with the superb build of Fuji glass, I didn't feel that I was compromising on image quality, and having every focal length from ultrawide to solid telephoto ensured that I'd never be wanting from an image-framing perspective. The majority of what I'd be shooting would be landscapes, making melty backgrounds largely beside the point, but the 55-200 is also more than capable of pleasing shallow DOF, provided you're able to control the distance to your subject.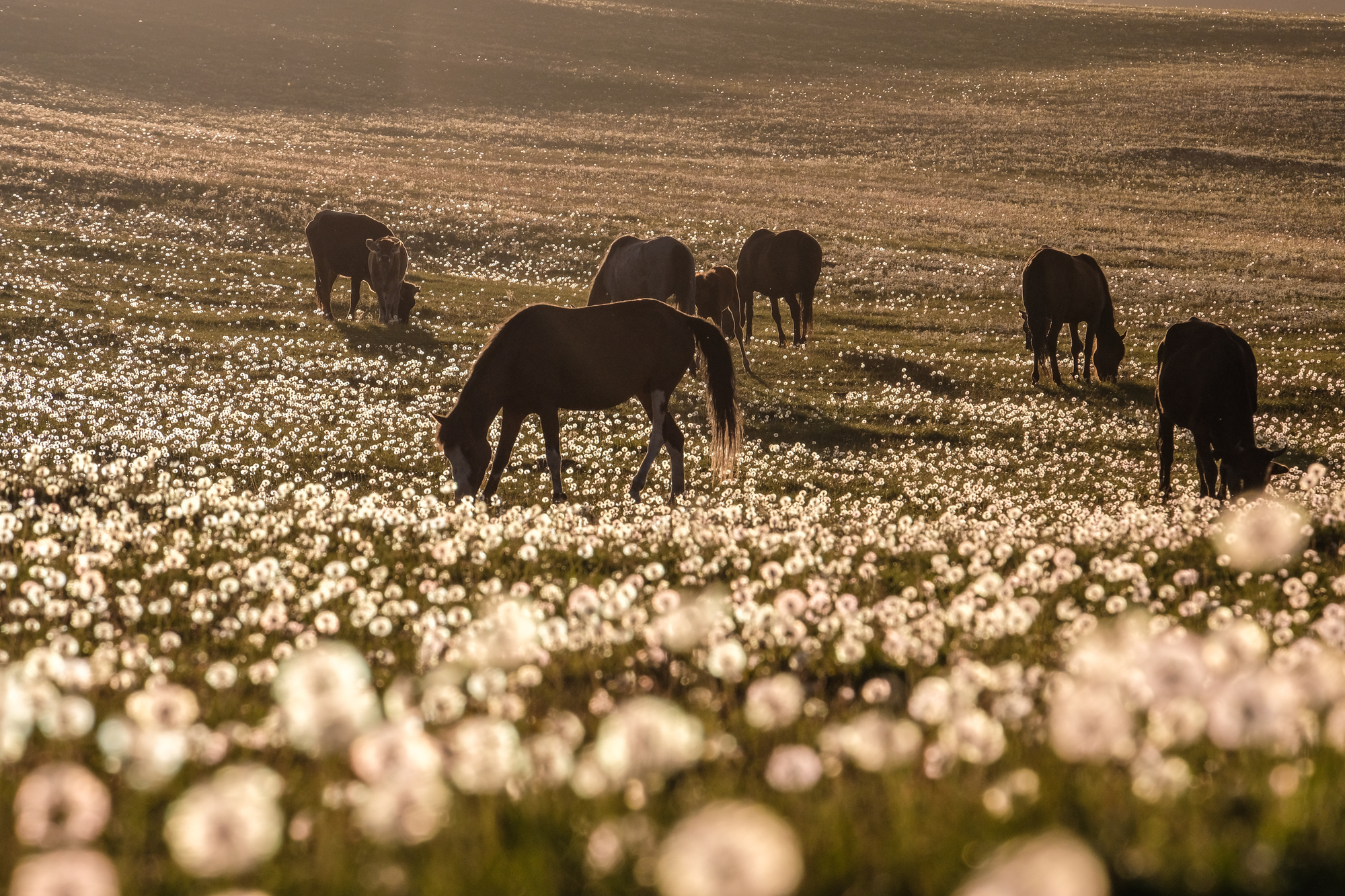 I chose to carry only one spare battery, but with an Anker PowerCore+ 26800mAh battery pack and the X-T2's in-camera charging, it's more than enough to keep both my camera and smartphone charged for up to a week between towns. That same smartphone I use not only for GPS navigation (my main mapping tool), but as a wifi remote shutter release for action shots (having set the camera up on a compact Joby Gorillapod with a ball head, which normally lives strapped to my handlebars).
Carrying
How to best carry your camera gear on a bicycle grinding its way down gnarly dirt roads is arguably the toughest challenge to solve. My father, an old-school press photog from the days back before cameras had light meters, has always been quick to decry the 'never-ready case': a bag that protects your gear at the cost of making it inaccessible just when you need it most.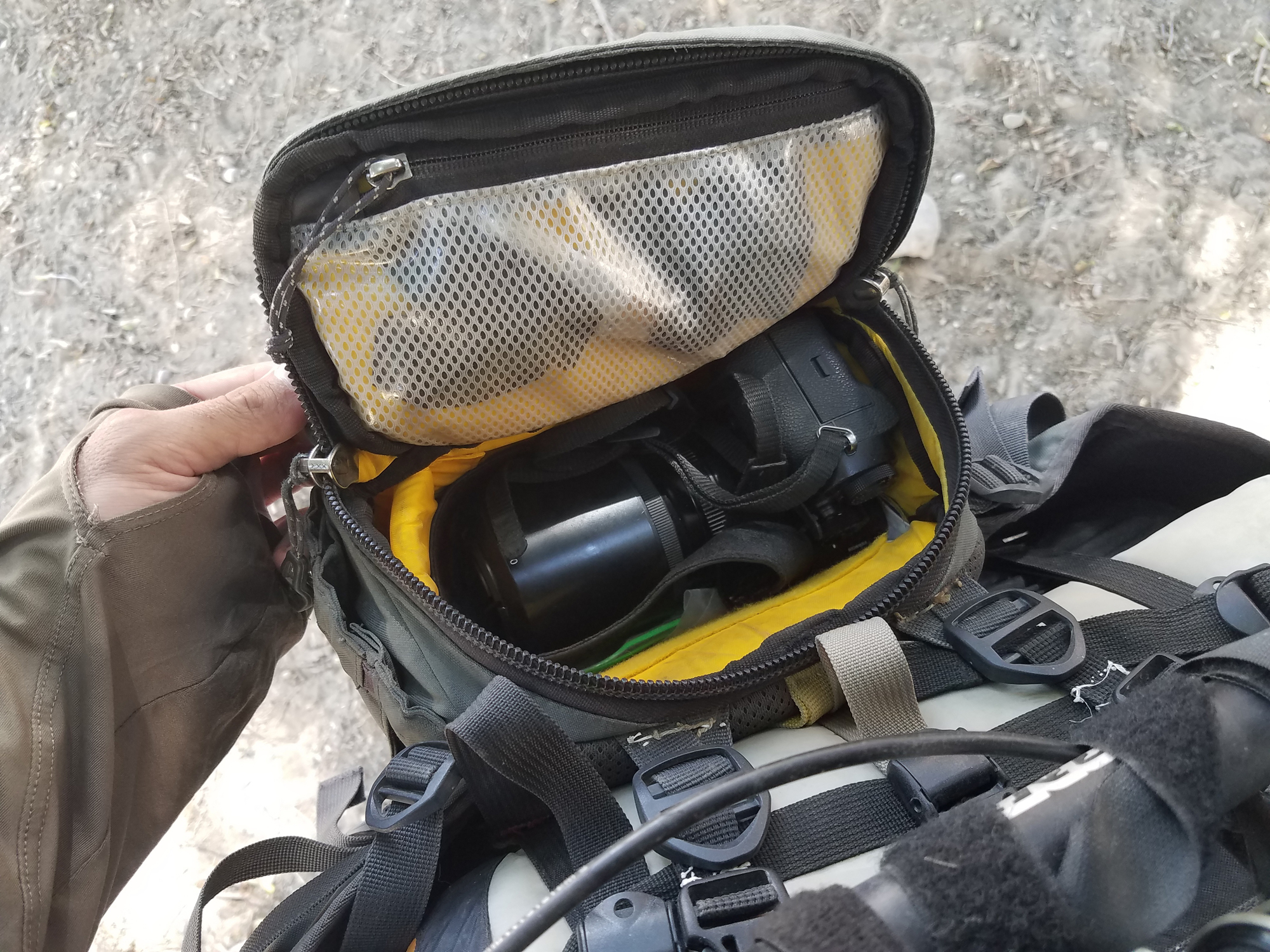 Some people choose to get around this by simply carrying the camera strapped across their body as they ride, but I view this not only as uncomfortable for an eight-hour day in the saddle, but also a great way to lose your whole setup in the event of a crash (always a possibility when you're flying down loose gravel).
Instead, I wanted everything accessible from the cockpit of the bike while at the same time being well protected from bumps and the elements. My solution consists of a padded Mountainsmith Swift FX lumbar pack modified to clip onto the front of my handlebar harness, where the back of the pack rests cushioned against my down sleeping bag beneath the bars. In this position, it takes less than ten seconds from the time I stop the bike to zip open and flip back the lid and have the camera in my hand and ready to shoot.
On exceptionally corrugated, rocky or rutted roads, or on fast, rough descents, I unclip the pack from the handlebars and wear it as a lumbar pack, where the camera remains accessible but is insulated from the vibrations of the rough road. My second lens lives in a padded, waterproof Alpkit Stem Cell drybag attached to the near side of the handlebars, from where it's easy to perform a quick lens change inside the Mountainsmith pack, where the sensor has a bit of protection from wildblown dust and debris.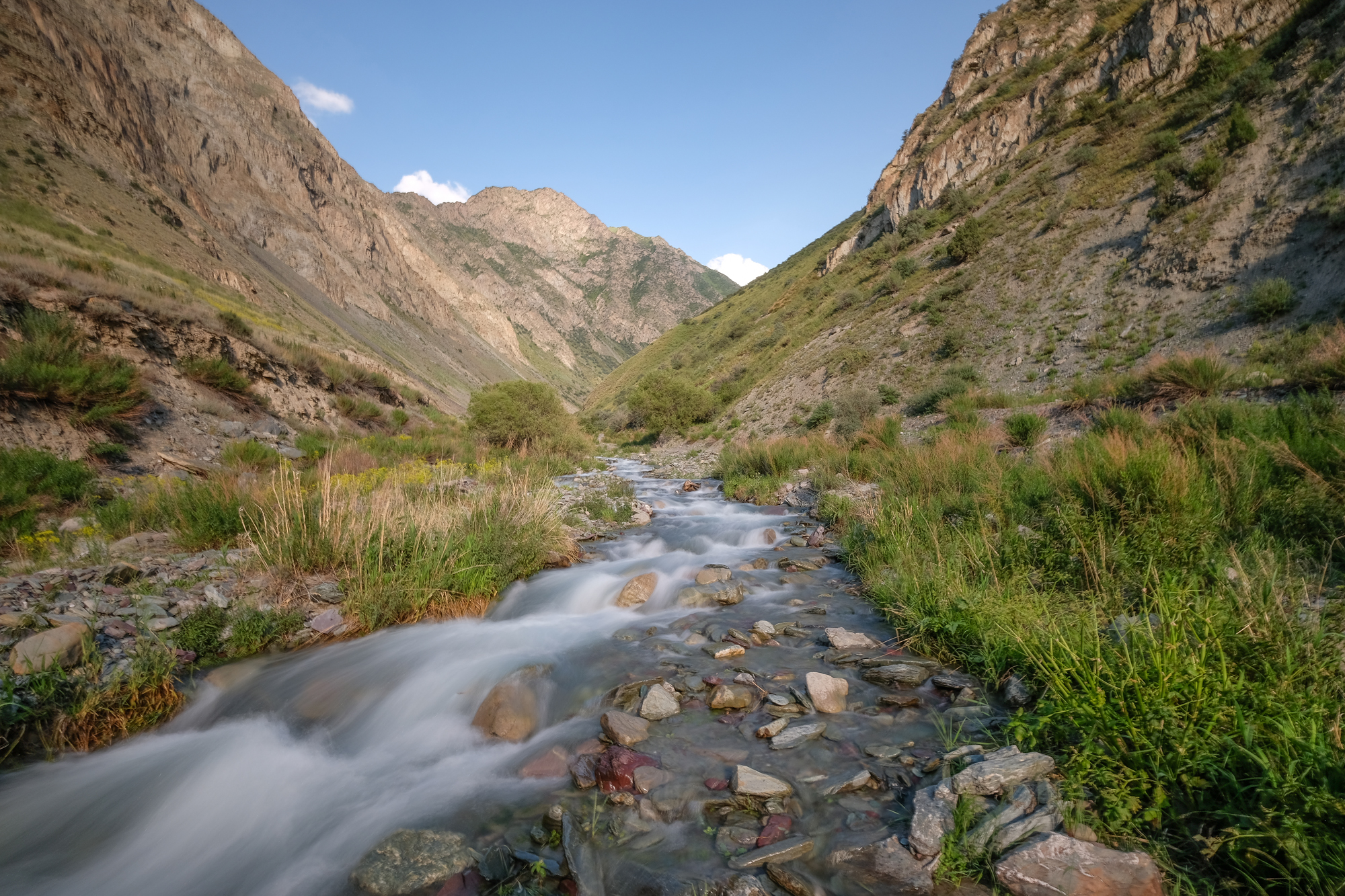 This setup isn't as sleek and minimal as some I've seen, but it nicely balances the need for both protection and quick access in a way that has yielded great results on the road so far. What works for each individual photographer will, of course, be different, and is largely a matter of personal preference, but you won't go wrong if you consider this as a starting point for own photographic bikepacking setup.
Settings and the shooting experience
I first fell in love with the Fujifilm X Series not only for its compact size and excellent image quality, but for the WYSIWYG foreknowledge of exactly what an exposure will look like before you press the shutter. Out on the road during the day, I typically shoot in Aperture Priority mode with the ISO dialed as low as is practical to prevent the possibility of blur.
My highlights and shadows are both set to -1, and between paying attention to both the histogram and the exposure preview in the viewfinder, this usually provides enough of a buffer that I neither blow the highlights or block up the shadows, even in challenging light conditions. Once the desired aperture is set, fine-tuning of the exposure is easy in-viewfinder with a few clicks of the exposure compensation dial (especially useful in scenes with a lot of green tones that tend to confuse the meter).
The dual memory card slots on X-T2 are set up so that RAW writes to one slot and jpeg to the other. Given Fuji's superb jpeg engine, I find that I use the jpegs (typically with a bit of post-processing in Lightroom to taste) about 95% of the time, but for especially tough, contrasty scenes in the mountains, the RAWs are an indispensible safety net that I wouldn't do without.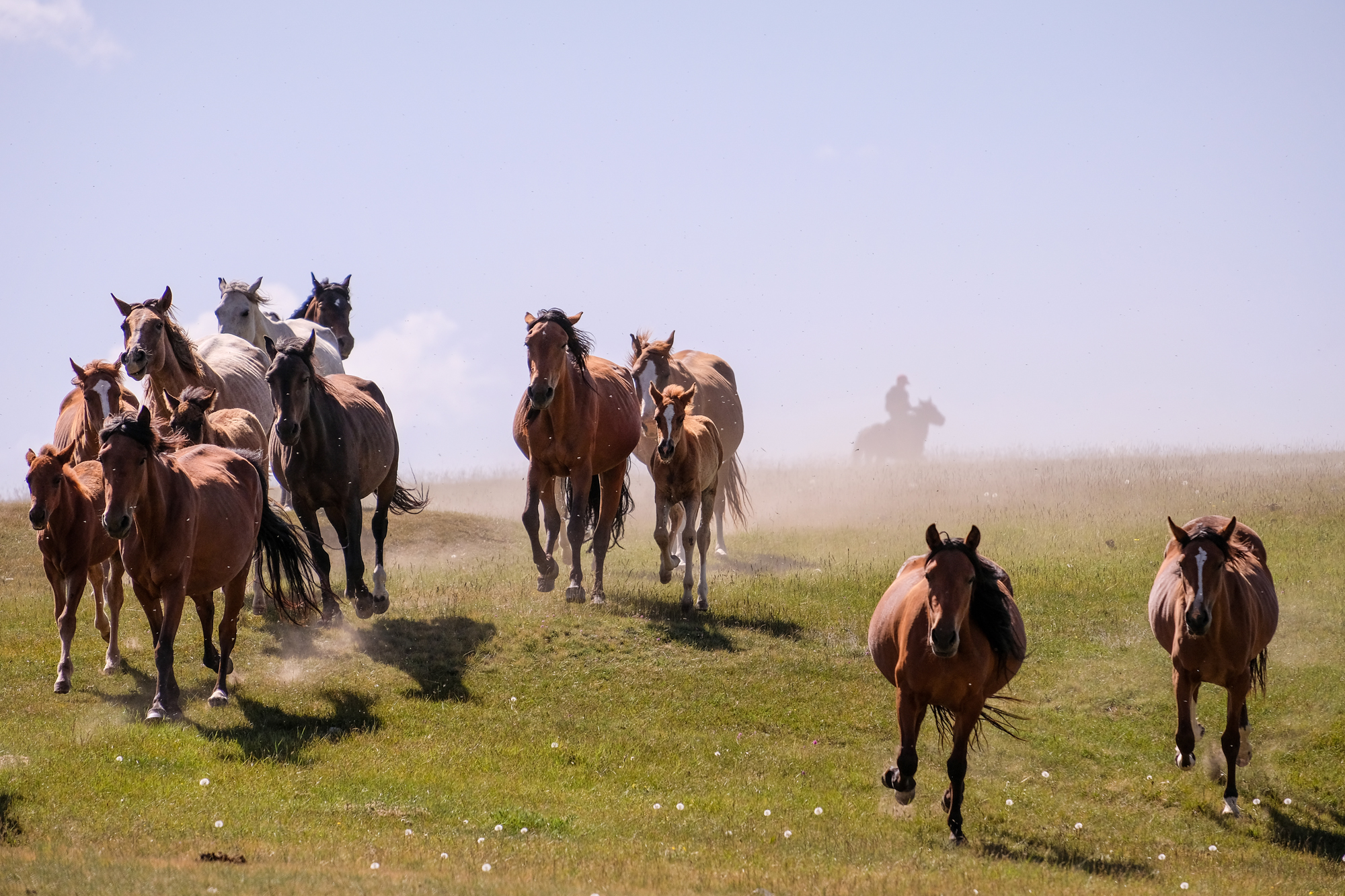 My film simulation is usually set to Provia, which provides nice, punchy colour and contrast for a majority of scenes without looking 'unreal'.  On the rare occasions where Provia seems a bit much, I'll switch to Astia for a softer look. Experiments with Velvia I've generally found to be a bit oversaturated for my personal tastes, but the exception to this rule is sunsets or sunrises, where the extra saturation can really make the scene pop without appearing fakey. It's also always possible to choose a different film simulation in the RAWs in post after the fact if needed.
Setting off in the morning, I typically choose my lens based on whether the landscape I'm entering is likely to be more open or closed, and whether it will be useful to have the reach of the telephoto to compress perspective. If I run across an unexpected portrait opportunity, the 55-200 at the long end wide open is ideal, but the 10-24 also provides a decent option for an environmental portrait at 24mm.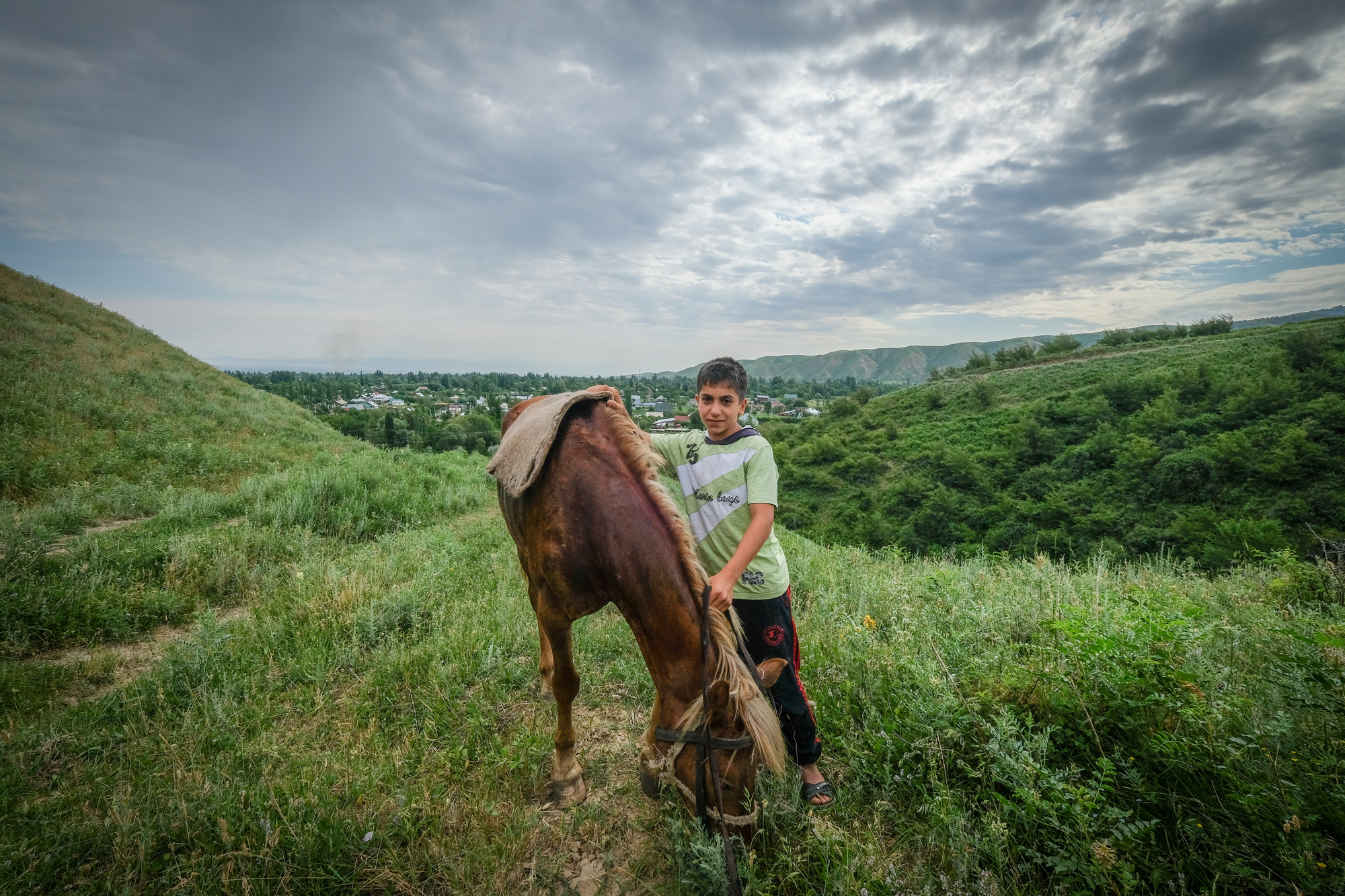 Wrap-up
As for how the Fuji X system has performed so far over more than 3,000km ridden through the hinterlands of Tibet, Kazakhstan and now Kyrgyzstan, I couldn't be more pleased.
I've shot riding along roads that thunderstorms have turned to bogs, and on mountain tracks so rough and steep they push the boundaries of what's navigable. I've shot in snow and rain and in swirling dust, and been caught out in a howling hailstorm without shelter in the middle of the Kazakh plains. And through it all, the Fuji X system has continued to deliver. Autofocus has been flawless and the weather sealing on the body (even without WR lenses) has kept the images coming without a hitch in incredibly adverse conditions. Besides which, being able to see and change all my settings on the fly with just a twist of a dial is a luxury I don't think I'll ever be able to go back from.
A camera, of course, is just a tool. The tougher the conditions, though, the more you come to appreciate having very capable tools, and as I continue to document the journey westward, there's no set of tools I would choose over my Fuji gear.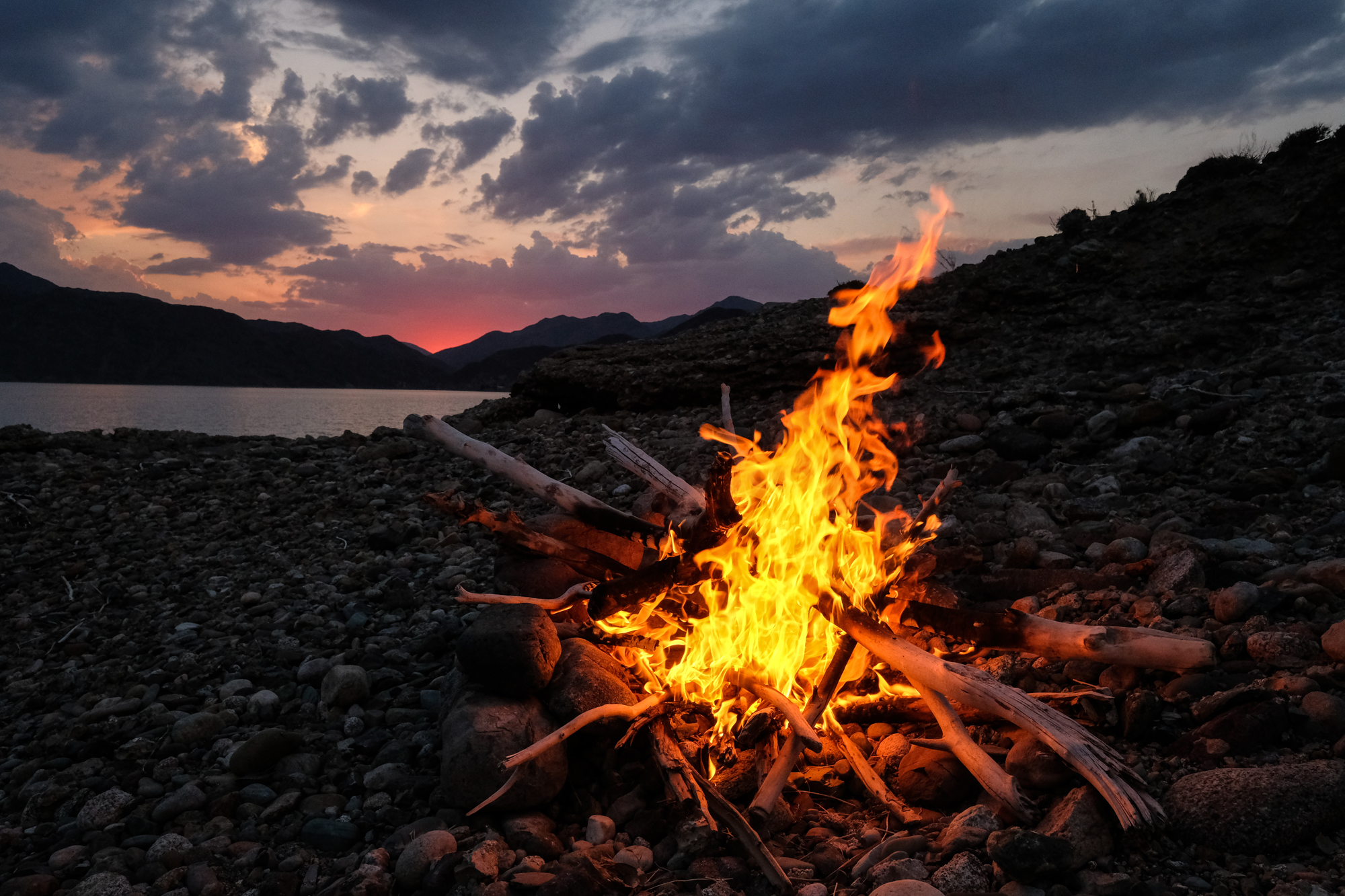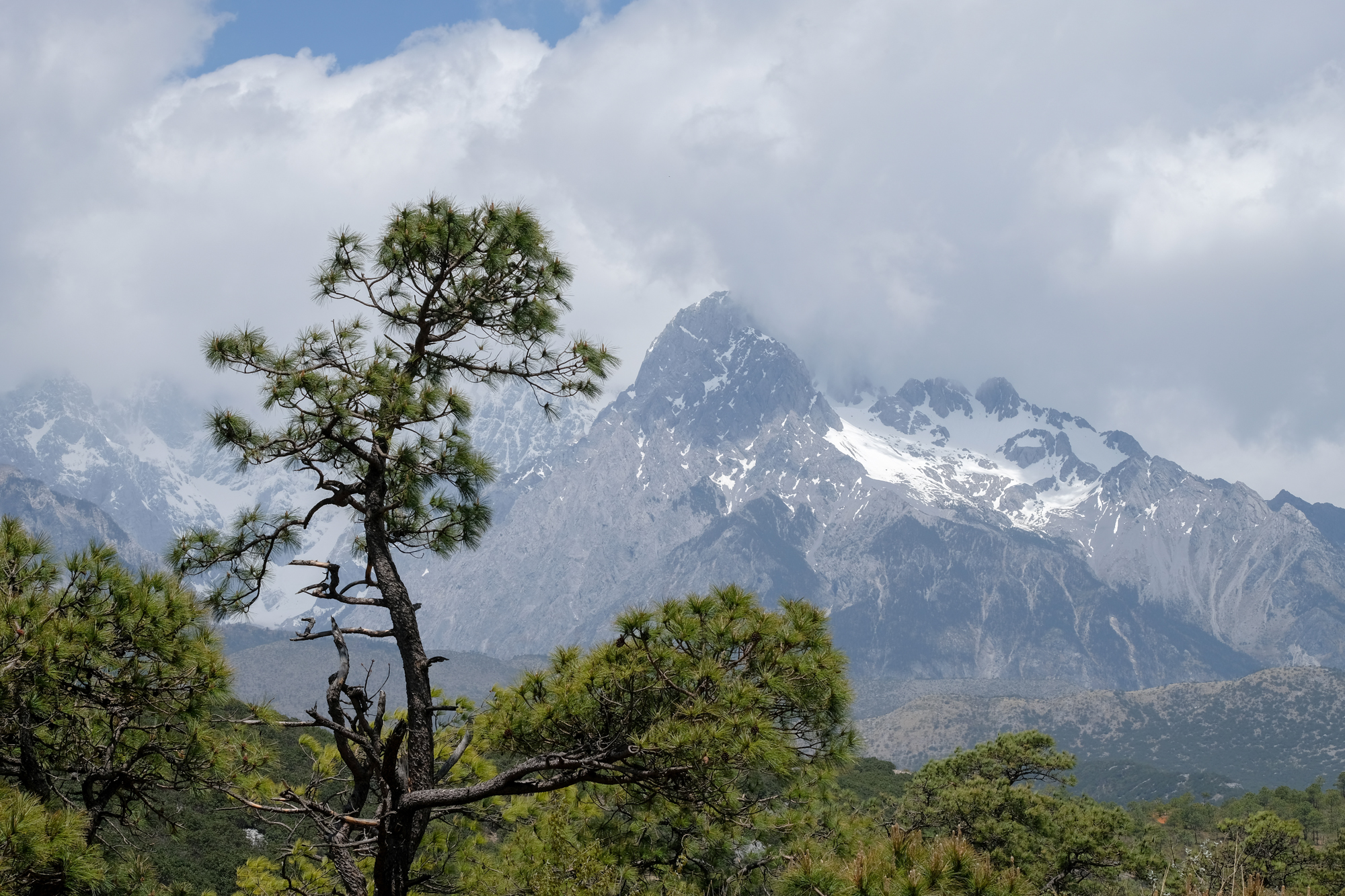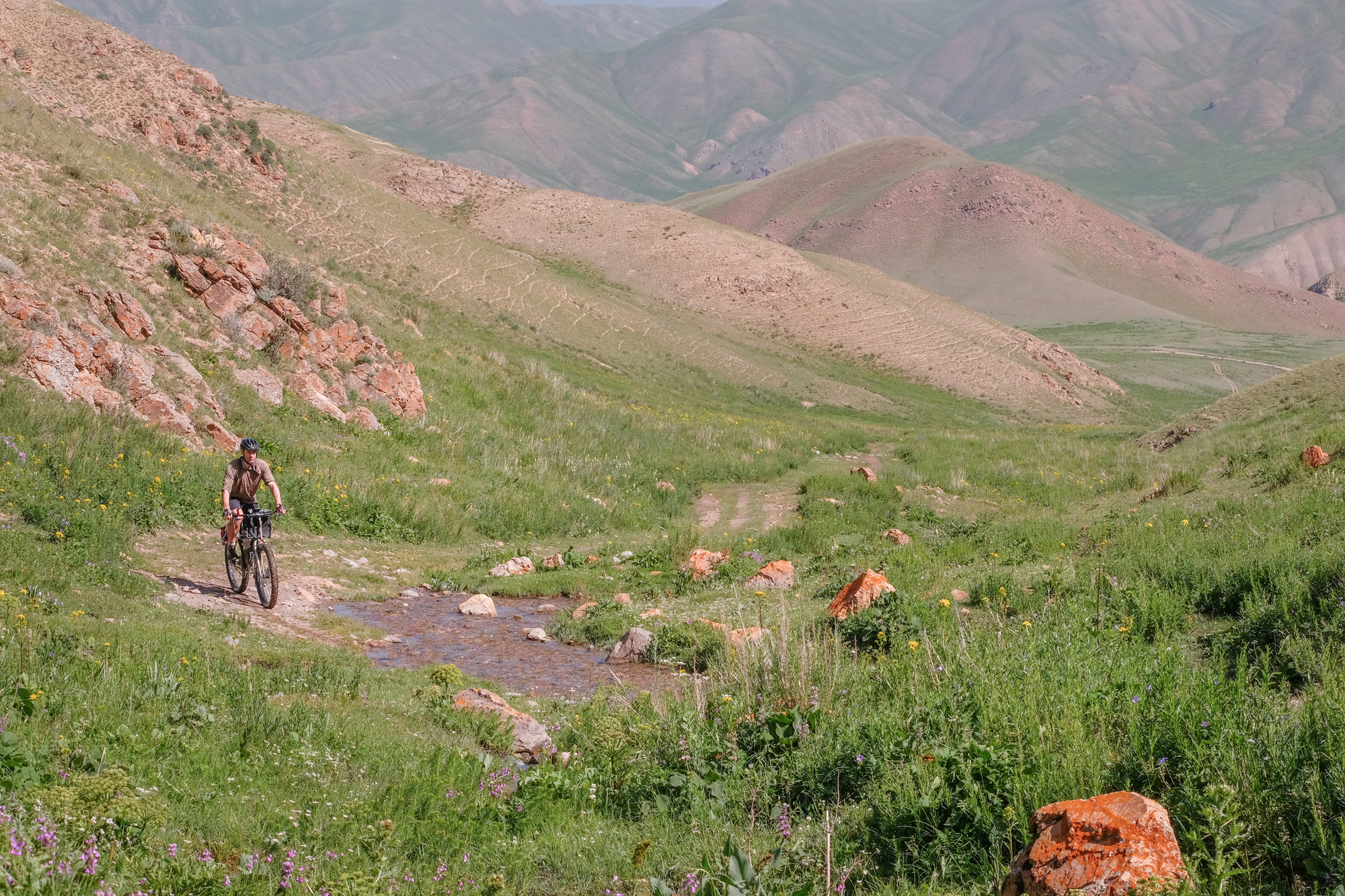 About Author