As I sit here in my studio waiting for the post-pandemic era to begin, I know things won't return back to normal. Some changes will improve the way we navigate through our cities and interact with one another; but many of these changes will be a nuisance at best, but more likely be a disruptive part of our lives. We have yet to understand how these changes will impact social behaviour, consumer behaviour, or business models.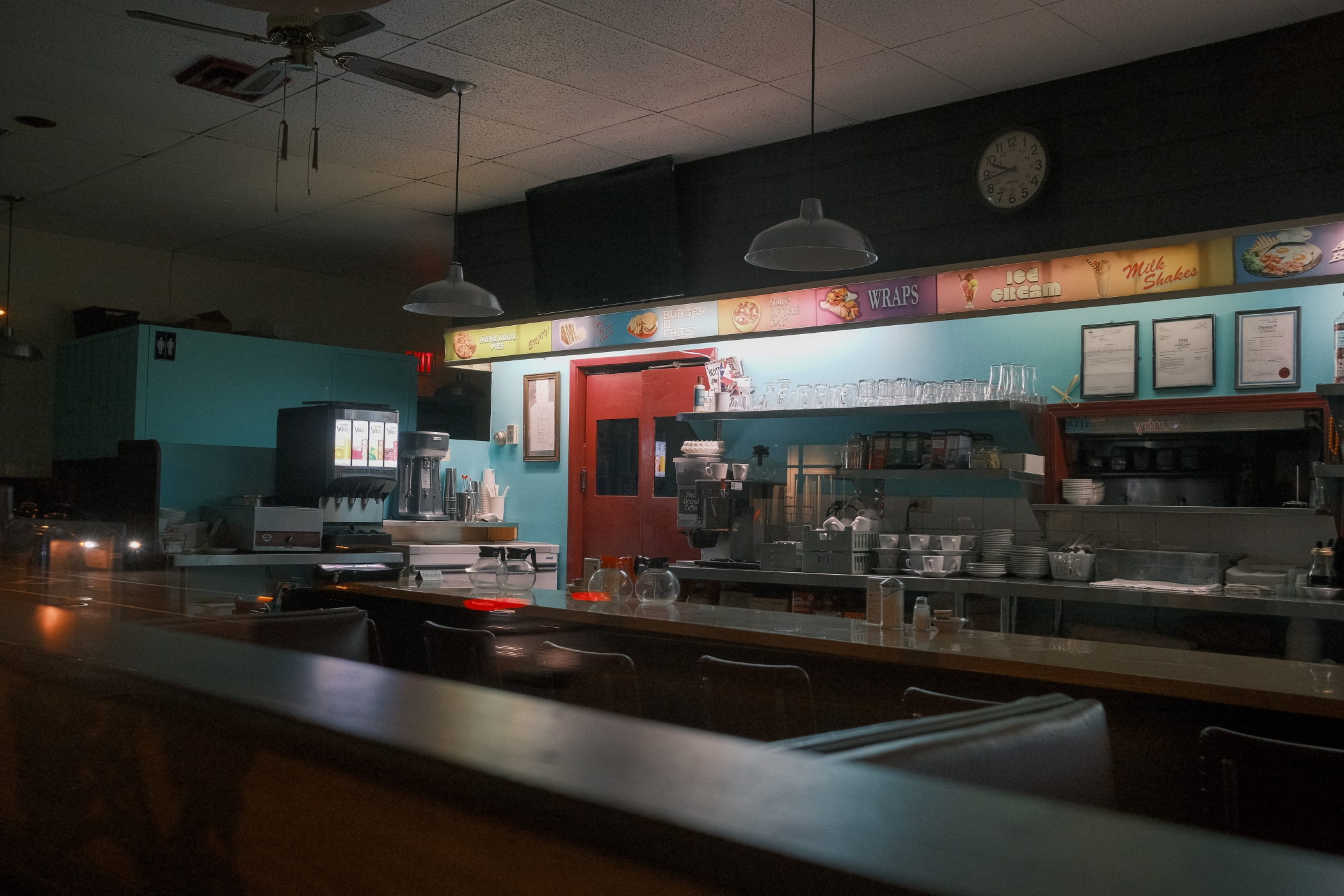 As a photographer, gear reviewer and writer, traveling is a big part of my eco-system. I have projects in various cities around the world and I need to visit at least once a year. I also use travel as an opportunity to visit family and friends while still finding projects to work on. Even at a local level, many of my current projects are on hold while I wait for this pandemic to subside, while international travel is completely off the table. However, I have started thinking what will happen when it's possible for me to get back to work, both here and abroad. Although I am concerned about the logistics of post-pandemic commuting and international travel, I'm more curious about how my photography will be affected. Here are some of my thoughts on how this post-pandemic era might affect and alter my street photography.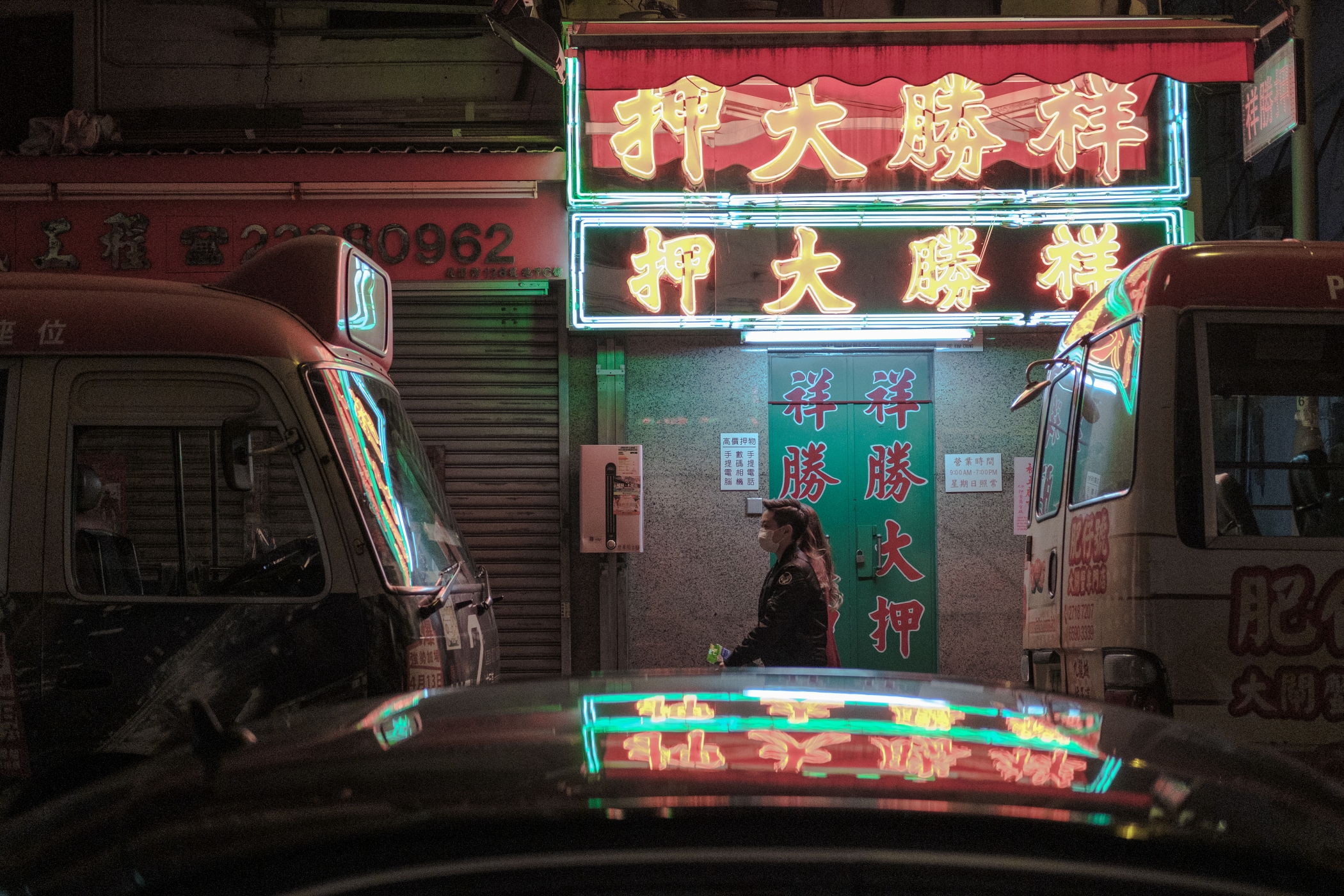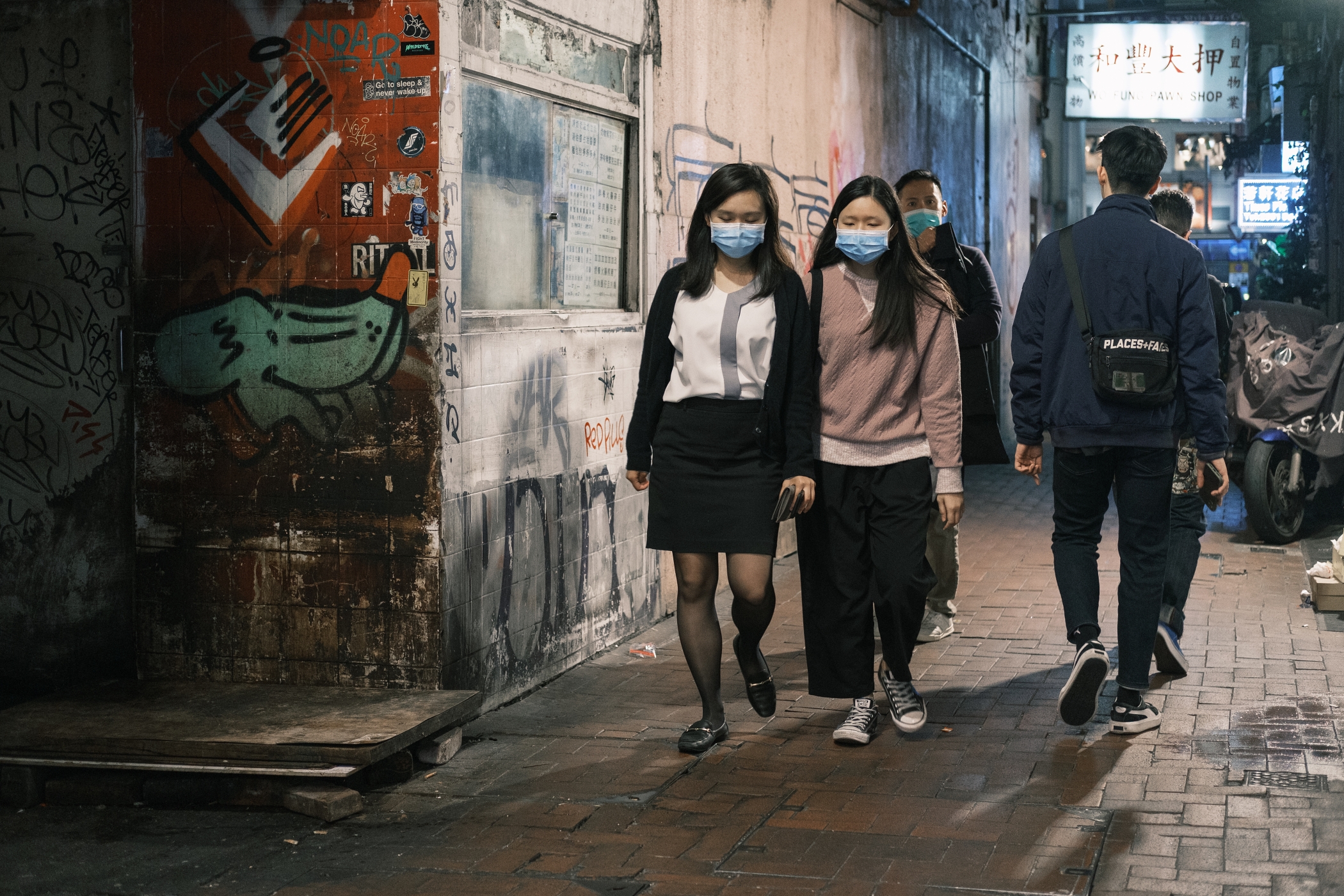 When I was in Hong Kong in January when Covid-19 became a local concern, I could already see how this would affect my photography. The first thing is covered faces. Prior to the coronavirus outbreak, wearing face masks was already normalized in many Asian cities, including Hong Kong. However on this visit it became the the default, for good reason of course. I too wore a mask on public transit, indoors, or when I was in close proximity to others for extended periods of time. Photographically it was difficult to find non-covered faces. For those of us who enjoy taking photos of people's faces, I think this will become a problem. For Western tourists visiting Asian cities, photographing covered faces may have been a novelty, but the novelty will eventually fade. We'll miss capturing subtle facial expressions on the faces of couples, children, the elderly, etc. We will start seeing fancy face masks on fashionable people, but stylistically I think this will become a cliché street portrait. I'm already tired of my street photos with people wearing face masks. I wonder if it would be acceptable to ask people to take their masks off to take their portrait? Even if they took their masks off, they'll have those facial creases, so perhaps it's better to keep it on? I don't know…
Appropriate physical distance will be another obstacle for many street photographers. The old days of Bruce Gilden styled in-your-face street portraits will be over. Even if you could pull off a close street portrait discretely, you're probably going to break the new normal of 2 meters/ 6 feet from strangers in public. My favourite 28mm equivalent field-of-view (18mm for APS-C) will be the widest lens possible for discreet street photography. If the XF16mm or XF18mm was your favourite prime lens for discrete street photography of people, you may consider bumping that up to the XF23mm or XF27mm to create more physical distance between you and your subject. Changing the field of view also changes your perspective, something that I pay a lot of attention to. However, change can be a good thing.
On my last trip to Hong Kong I forced myself to use the XF 35mm f/2 R WR as my primary street lens. Although it took some time to adjust, I think I got the hang of it. Shooting further away forced me to isolate my subject, which also meant shooting at wider apertures. When I got back to Vancouver and physical distancing became a thing, I continued to use the XF35mm instead of the XF23mm as my everyday carry lens on my X-Pro3. My conclusion is that the XF35mm will become the new normal focal length for random street photography images with people as the primary subject.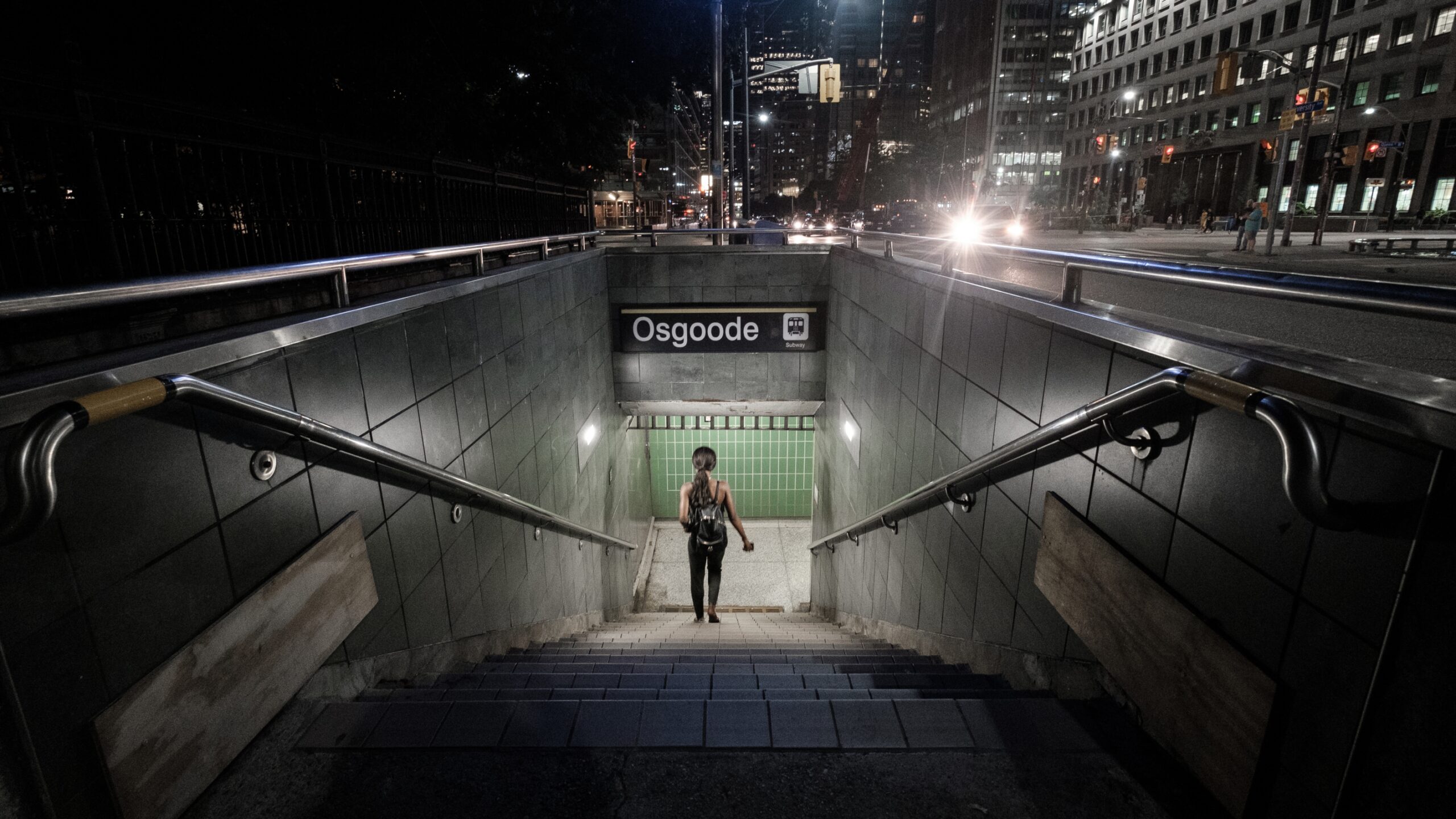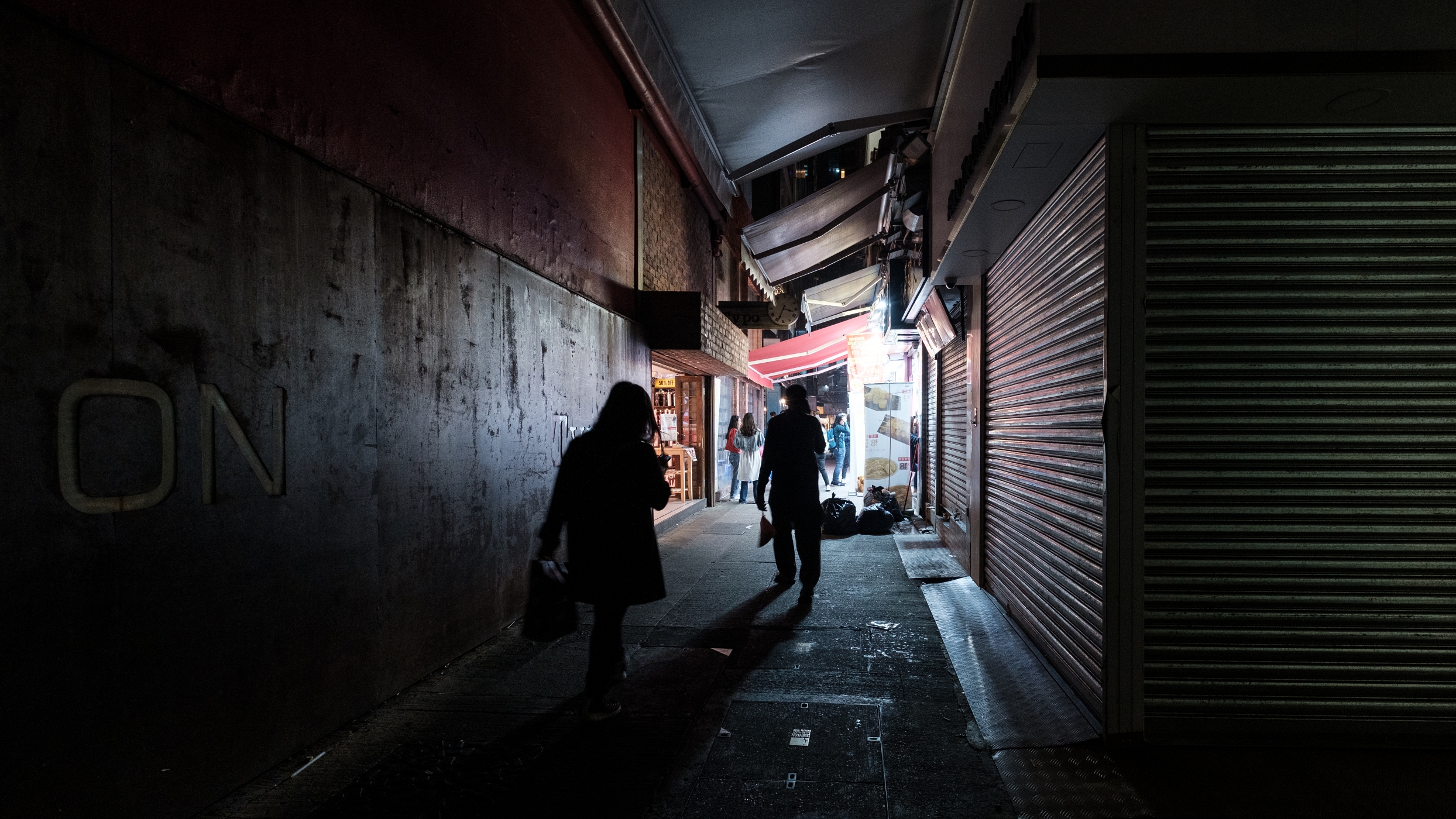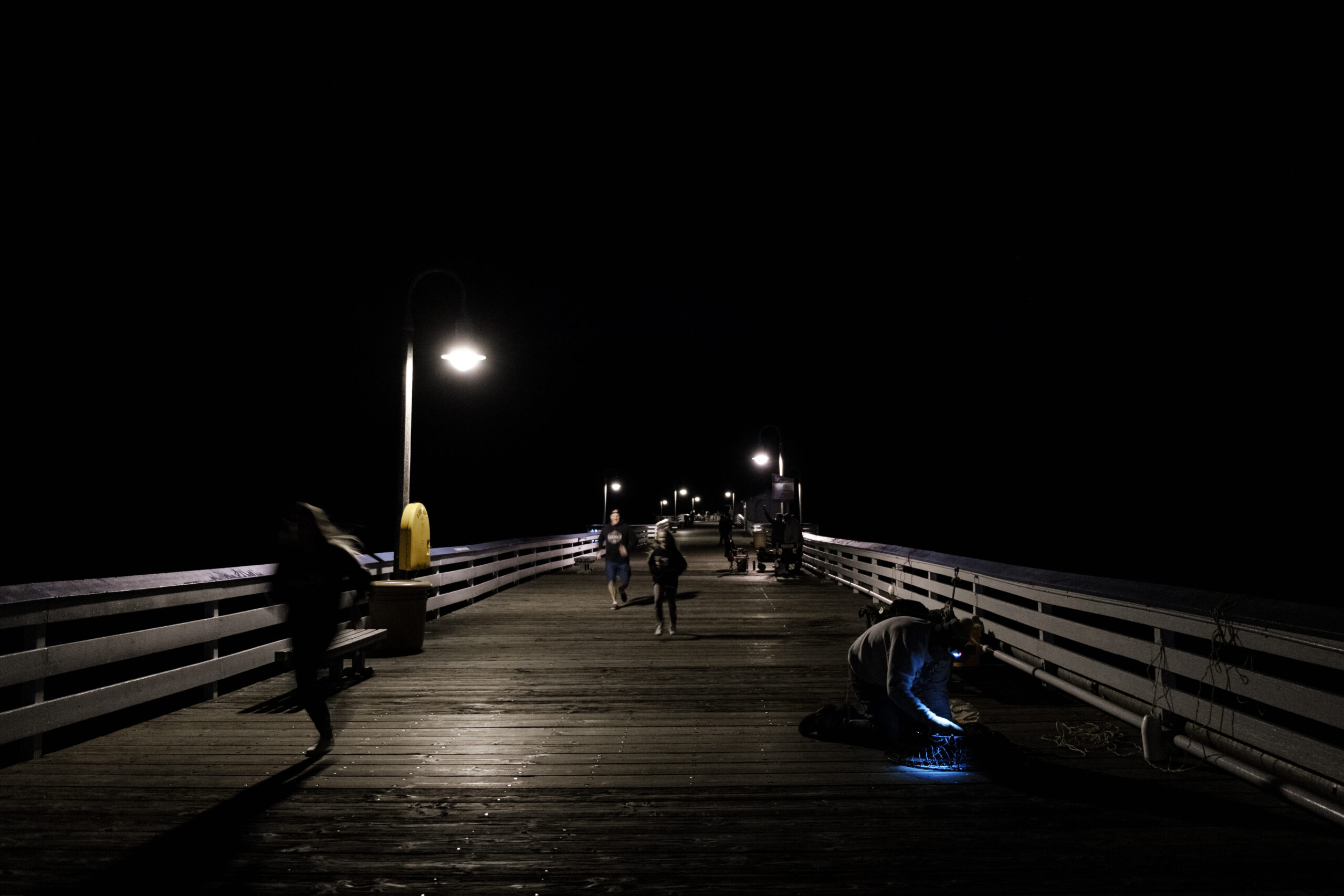 Does this mean that wide angle lenses are dead for street photography? Absolutely not! I wrote an article on using the XF10-24mm for street photography. However, we may need to adjust our style to accommodate the new normal. I've already started doing this for a few years, but I enjoy the emptiness and loneliness of the urban setting while using wide lenses. Wide lenses can help immerse the viewer into the scene versus viewing it from a distance. In the past abandoned streets were difficult to photograph in busy cities, but now it will become much easier. Abandoned streets urban photography use to be a late night or early morning exercise, but now it will be easier to photograph, even during the middle of the day. I still prefer photographing later in the evening with my wide lenses, but ultra wide urban street photography is also possible with proper composition and subject matter. With less cars on the road, it may be possible to photograph from unique perspectives and spend more time on composition. We may even decide to bring along a tripod for daytime long exposures or time lapse videos.
I have more thoughts on street photography for the post-pandemic era, but I'll stop here for now. I promise to revisit this topic after further reflection and discussion with you all. How do you think the new normal will affect your street photography? How will it affect your travels? Will you change or modify your photographic gear? How will the post-pandemic mood and atmosphere of our cities affect your photography? I have an idea of how it will affect me, but I am interested in your thoughts as well. I believe it is our responsibility as photographers to document this post-pandemic era with sensitivity and a strong sense of global camaraderie. We can all positively influence each other by advancing our art form, leveraging technological innovation as well as our humanity to guide us during this new photographic era. Thanks for reading, keep safe, and let's hope we can start photographing soon.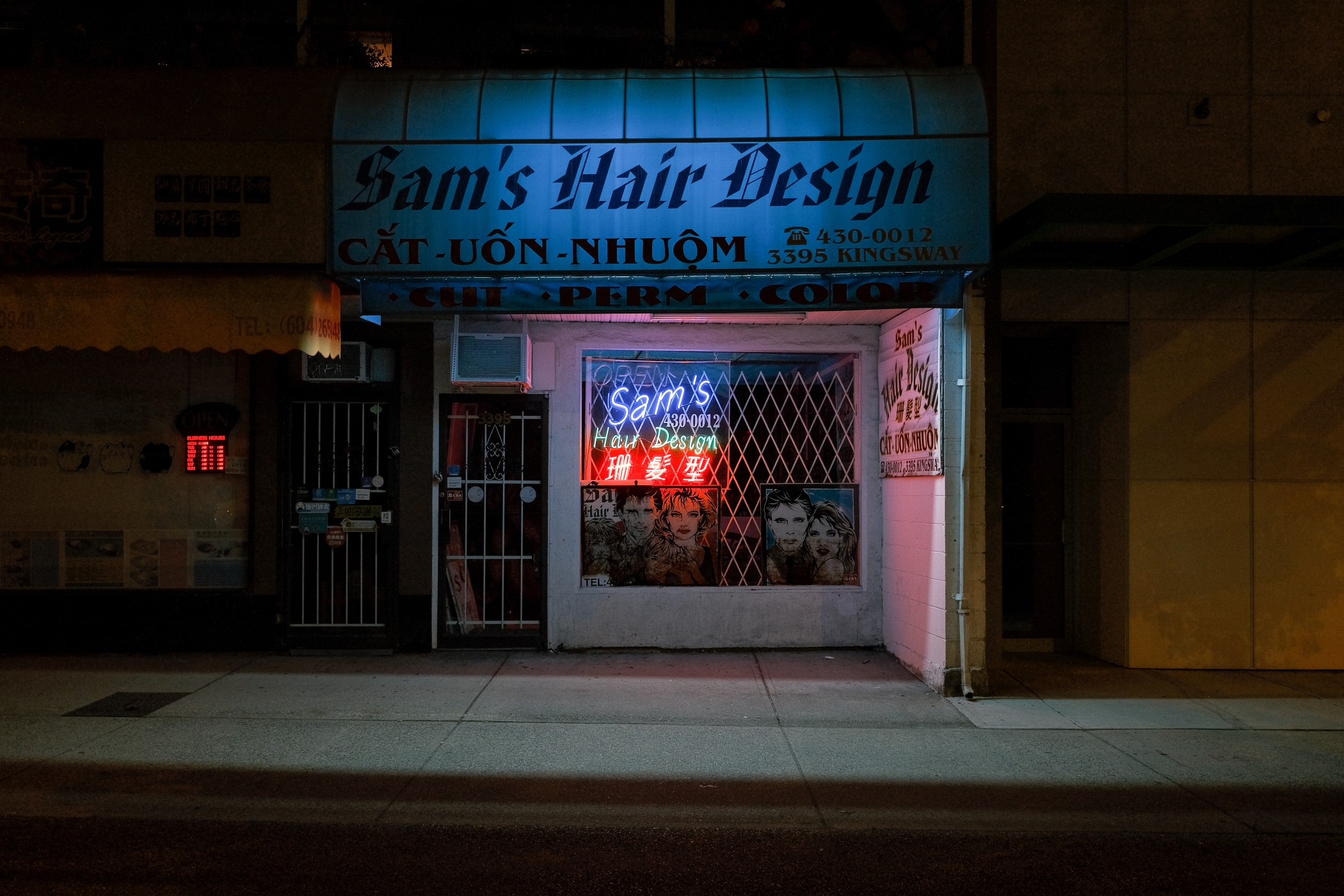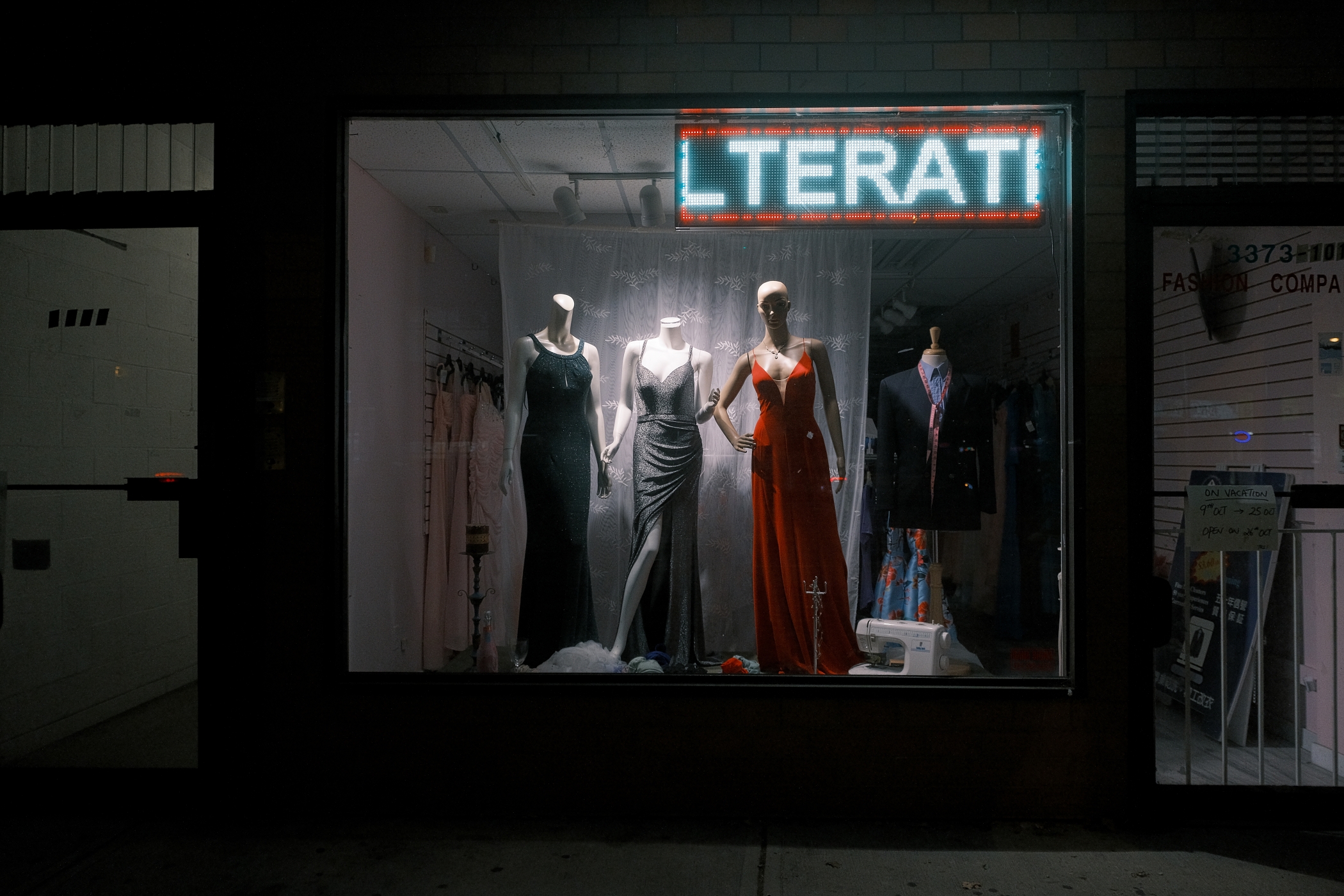 About Author