I remember when Fujifilm first announced the X-Pro1 back in 2012. It was an exciting time for rangefinder enthusiasts, especially those of us who couldn't afford to buy into the Leica M digital system. For myself, I imagined the X-Pro1 would feel like shooting with an old school rangefinder film camera, but with all the advantages of shooting digital. The X-Pro1 was Fujifilm's first X Mount camera and was launched with three new prime lenses: XF18mmF2 R, XF35mmF1.4 R, and XF60mmF2.4 R MACRO. At the time, it seemed crazy that Fujifilm was betting on nostalgia, legacy design and function, with some unique technological solutions (X-Trans colour filter array, hybrid viewfinder) for their all-new digital interchangeable lens camera system. It had been decades since Fujifilm made a proprietary ILC system. Fujifilm was mostly known for all-in-one cameras, even back in the film days, or building cameras on existing mounts (eg. Finepix S1 Pro for Nikon F-mount).
However, Fujifilm was betting on the X-Pro1 and this new X Mount as an alternative to other ILC systems, competing with brands with legacy mounts going back 50-60 years, mostly SLRs. I won't ask if they were correct in making this bet because we all know the answer. During the peak of the DSLR era, Fujifilm stood out as different and was able to cut out a small piece of the pie with a niche camera system, which has now grown into a full-fledged mirrorless interchangeable lens system. As most manufacturers shifted away from DSLRs to mirrorless cameras, and while Sony and Canon slowly backed out of developing their APS-C mirrorless cameras (Samsung completely quit), Fujifilm's X Mount system has flourished over the past 10 years, now dominating the APS-C mirrorless market.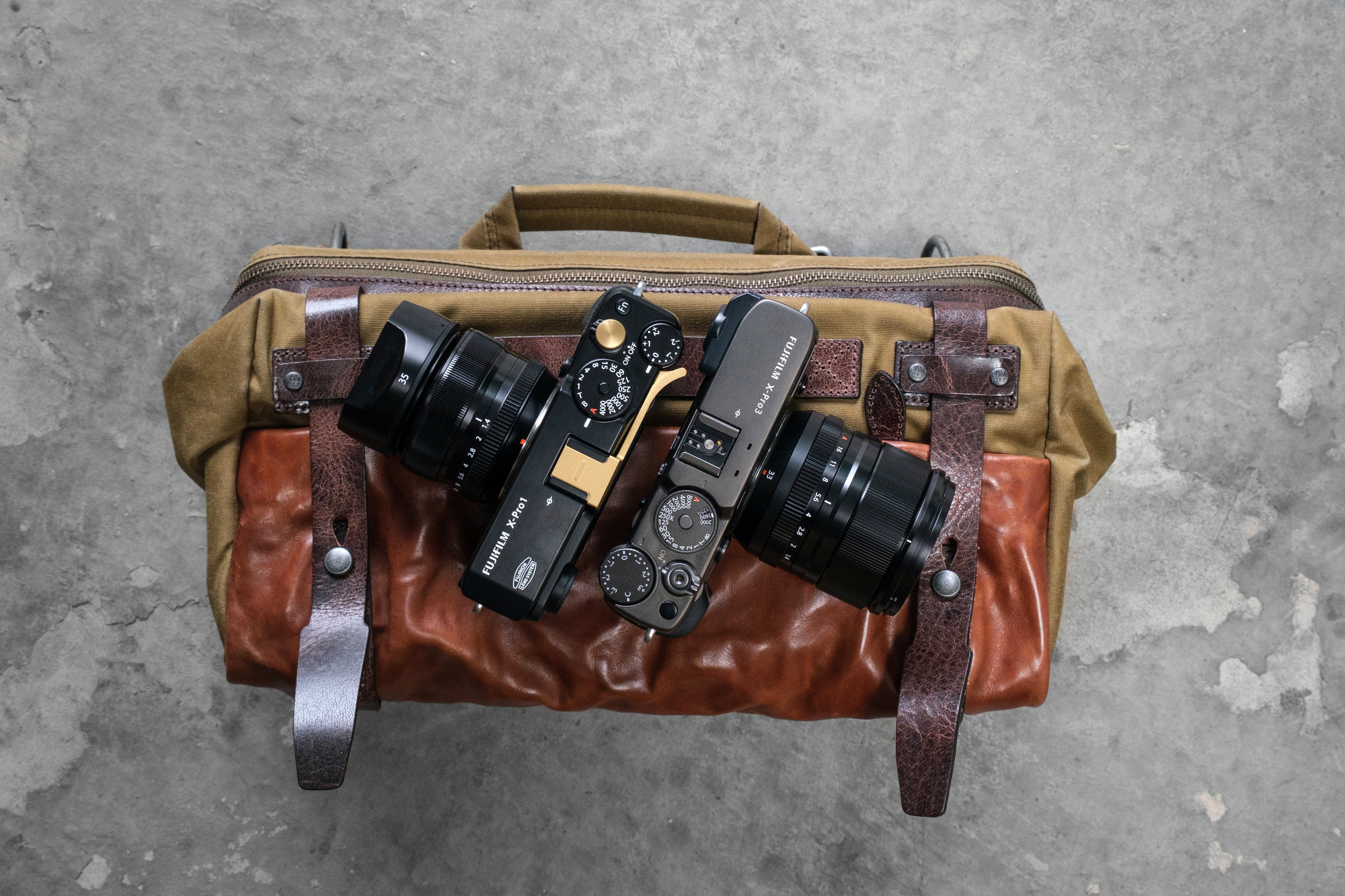 It's been years since I've shot with the X-Pro1 (September 2013 to be exact), so when Fujifilm Canada asked if I was interested in playing with it again, I said, "Yes, of course!" My other thought was, "How many camera manufacturers would be confident enough to send a 10-year-old digital camera to be retrospectively reviewed?" Not many. Fujifilm is not only proud of their latest and greatest cameras, but equally confident that their first X Mount camera and lenses could still hold their own. Having both my current X-Pro3 and the 10-year-old X-Pro1, I hit the streets of Chinatown, Vancouver to take some comparison photographs. However, instead of going back and forth between the two cameras, I ended up only shooting with the X-Pro1 the entire time! Yes, I was having that much fun!
Of course, I noticed the differences between the X-Pro1 and the X-Pro3 right away. The older processor wasn't as snappy, the menu system felt dated, and I've been spoiled by the touch screen, faster autofocus and a superior EVF on the X-Pro3. Understanding this was the first Mount camera, I couldn't reasonably expect the X-Pro1 to keep up with the X-Pro3. However, the overall shooting experience felt basically the same, albeit slower. The 1.23M-dot 3" LCD was useful for punching into my images to check for sharpness (it was class-leading at the time). It was also nice having the 18mm frame lines in optical viewfinder mode, as well as the magnified mode (from 0.37x to 0.6x) when attaching the awesome XF35mmF1.4 R. Fujifilm should bring this back on the X-Pro4. I don't know why it was removed on the X-Pro3 in the first place.
However, I did miss the sub-EVF screen in OVF mode for manual focusing and for checking exposure. I had to quickly switch between EVF and OVF if I wanted to check for exposure or focus, although framing was very accurate. I also noticed the eye sensor wasn't cooperating if I was wearing sunglasses, so I had to shoot with my eye firmly planted into the viewfinder cup to trigger it. Another feature that was missing was the ability to make new folders and move between them. I often use this feature on the newer X Mount cameras when I shoot different days or when I want to group certain types of photos together and then be able to find them quickly when organising my images.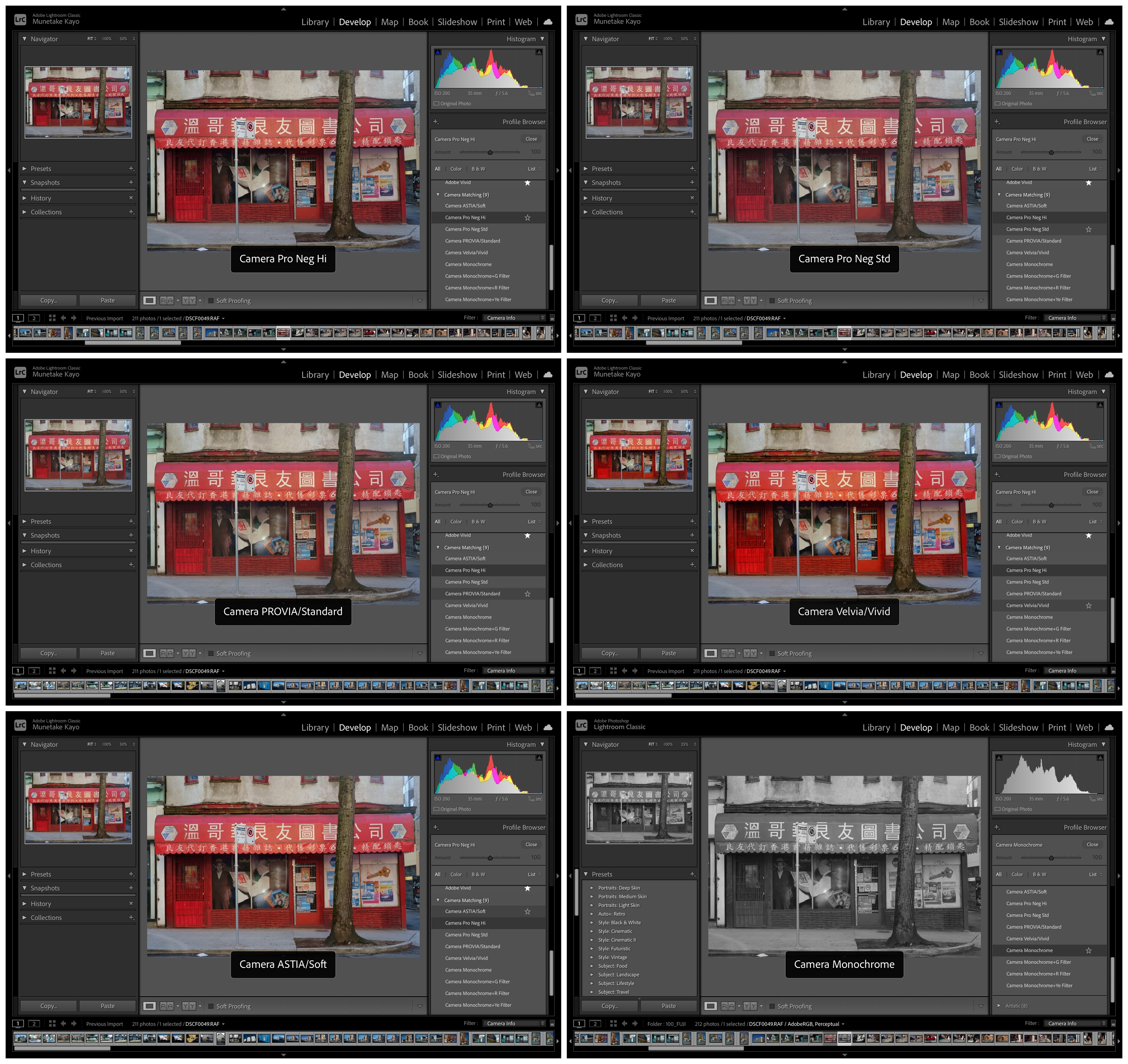 The biggest feature I missed even more than a touch screen or autofocus speed was the extra film simulations. No Classic Chrome! The X-Pro1 only has five colour film simulations: PROVIA, Velvia, ASTIA, PRO Neg. Hi, and Pro Neg. Std. Although I don't care for some of the newer simulations, Classic Chrome and Classic Neg. are my two favourite film simulations, in addition to ACROS for black and white. Fujifilm's unique colour science and decades of making photographic film gives them an advantage over every other current camera manufacturer since none of them manufactured their own film. Moreover, if Fujifilm could find a way to update the X-Pro1 with these new film simulations, I would seriously consider picking one up.
Another issue I ran into was the base ISO 200, a top mechanical shutter of 1/4000th sec and no electronic shutter. In bright daylight, the use of wide apertures was impossible without attaching neutral density filters. Switching ISO was quick enough (I used the top panel Fn button for ISO) and stopping down using the aperture ring was intuitive, so there was always a workaround.
One thing I thought I would notice immediately was the resolution difference between the current 26MP and the X-Pro1's 16MP. Obviously, I didn't notice while shooting, but even on my computer screen, I was surprised by how well the images held up. Because Fujifilm has always used its proprietary randomised colour filter array on the majority of the X Series cameras, there was never a need for an optical low-pass filter. This gave Fujifilm's APS-C X-Trans sensor an advantage over many full-frame DSLRs of its era. In fact, at the time Fujifilm claimed that the X-Pro1 could out-resolve Canon's 21MP full-frame sensor and I could easily see why. When using the XF35mmF1.4 R on the X-Pro1, the detail and resolution are amazing for a 16MP sensor. Even when punching in 100%, you can see how much detail is still retained. However, I did notice if you over-sharpen in Lightroom, you will notice the infamous worm artefacts, so remember not to over-sharpen. Overall, the resolution and image quality is fantastic – sufficient for most photographers.
Up to this point, I haven't talked about the somewhat polarising XF18mmF2 R lens. As many of you know, the 28mm equivalent lens is my favourite field of view for street and general photography. However, I've never been a fan of this particular lens. I understand why Fujifilm designed this lens the way it is, considering it had to be small and compact to be used on the X-Pro1 and work within the limits of the optical viewfinder system. The lens does have character and is sharp in the middle wide open, but the edges are definitely soft and the distortion is noticeable. When stopping down, most of the issues disappear by f/5.6, which is typically where I like to be when I'm shooting on the streets. I like how compact the lens is and it works well with the optical viewfinder on the X-Pro1. Autofocus isn't that important with a wide-angle lens and I did find that for street photography, it's plenty fast, albeit noisy. Fujifilm definitely needs to update this lens to align with the other Fujicron lenses in the line-up.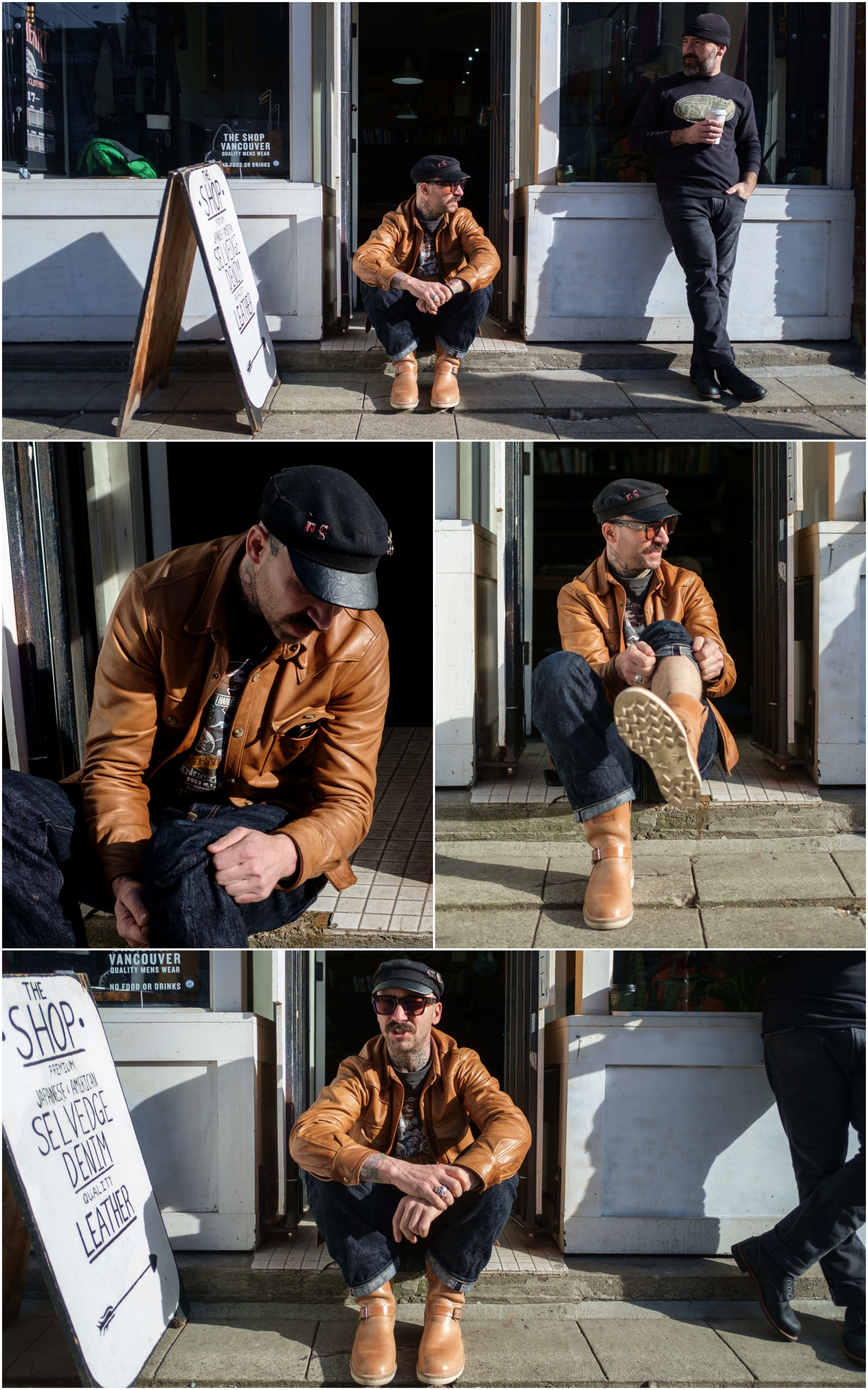 Overall, my experience shooting with the X-Pro1 was very positive. If you currently shoot with it, I understand the charm this camera still has today. It was never designed to compete against DSLRs of its time and it still doesn't. The modern Fujifilm X Mount cameras and lenses are definitely more capable compared to the X-Pro1 and the OG lenses. Having a high refresh rate EVF, touch screen, 26MP sensor and a fast processor, plenty of film simulations to choose from, fast and quiet autofocus lenses, these are all great features and conveniences. However, the core functions and features are still present in the original X-Pro1. I was able to capture what I wanted at the quality that I wanted, while still enjoying the shooting experience. The X-Pro1 didn't hold me back but actually helped me get what I wanted photographically.
As I mentioned in the beginning, I never ended up using the X-Pro3 and XF33mmF1.4 R LM WR. At first, it was because I had to get used to shooting with the X-Pro1, remembering where all the functions and features were, and navigating the older menu system. However, once I was in the groove, I totally forgot I was using a 10-year-old camera. I adjusted my shooting style to the camera and I never looked back. Switching cameras back and forth would take me out of the zone, so I decided to stay focused on capturing images, not playing with gear. Make no mistake, the X-Pro1 is still a capable camera, as long as you're a capable photographer. As long as you're okay with a 16MP sensor, and you enjoy the look and feel of shooting with a rangefinder-like camera (yes I know it's not a true rangefinder), the X-Pro1 is capable of producing amazing images. If you're a current X-Pro1 owner, let me know why you still enjoy shooting with it. I know I had a great time with it. Thanks for reading and happy shooting.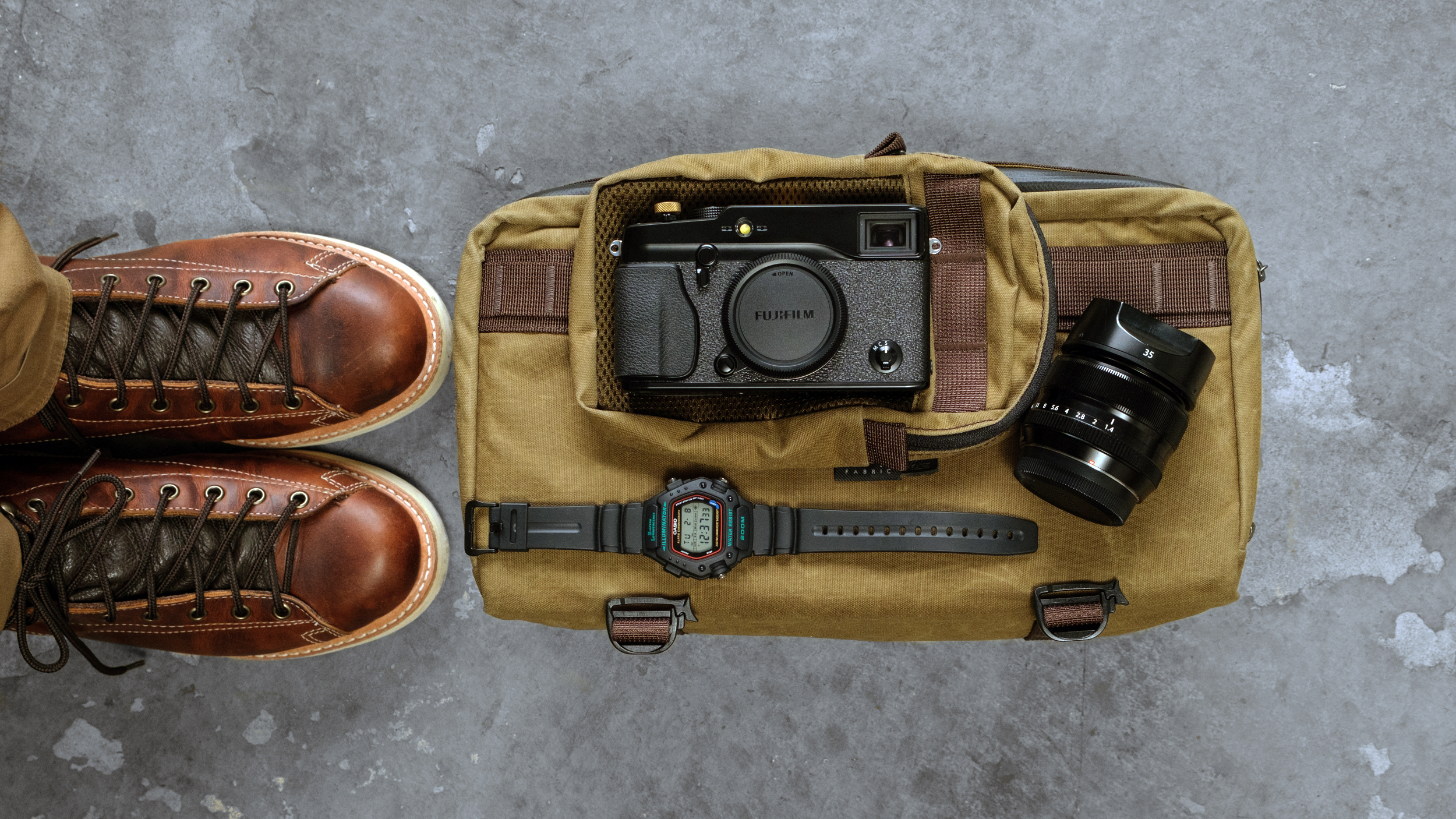 About Author