So, there I was visiting friends with my family when they suggested a stroll around Lincoln, the Cathedral City here in North-East England. No camera bag with additional cards or batteries allowed, but I did pick up my trusty Fujifilm X-T10 on the way out. Boy I'm glad I did!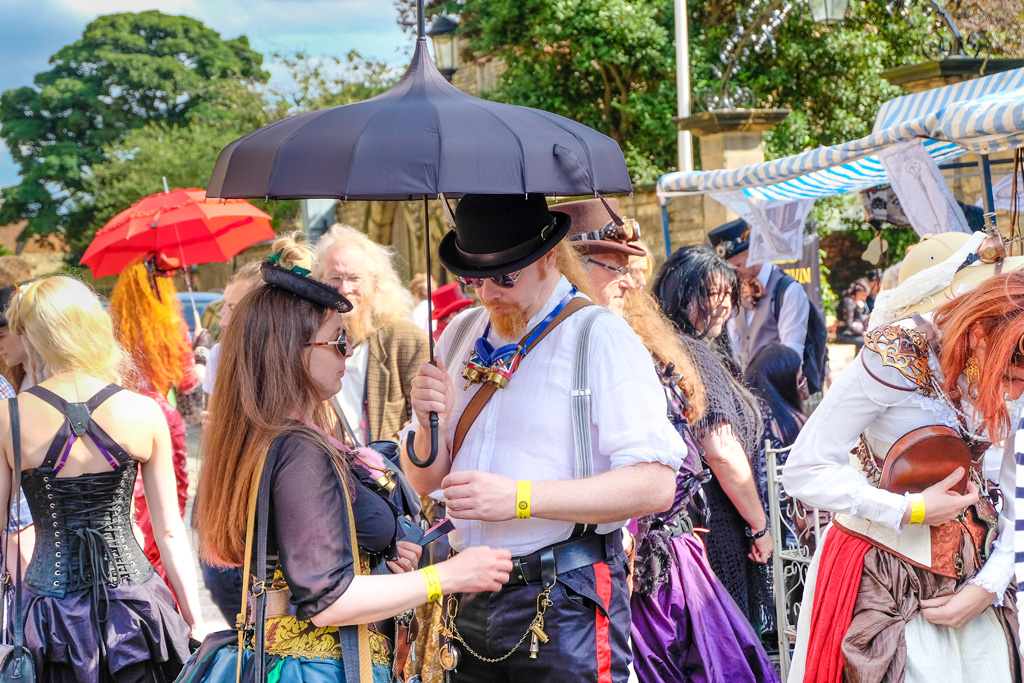 Unbeknown to me was that a Steampunk Convention was being held in Lincoln. Whilst the convention itself was in the castle and only accessible to those registered, many of the attendees were out and about in Lincoln so I took full advantage. Many of the steampunks were very happy to be photographed – I guess some degree of exhibitionist has to be present to parade in full costume on a sunny day? – and I have not kept any grabbed shots of anyone who seemed reluctant (that's not how I roll).
Steampunk started out as an alternative world in Sci-Fi where the internal combustion engine didn't happen and in the clockwork and steam driven universe the eclecticism of high victorian dress codes crashed into punk sensibilities. I've read a few books based in this paradigm and enjoyed them but the levels this has grown to did provide a pleasant surprise and a wonderful photographic opportunity.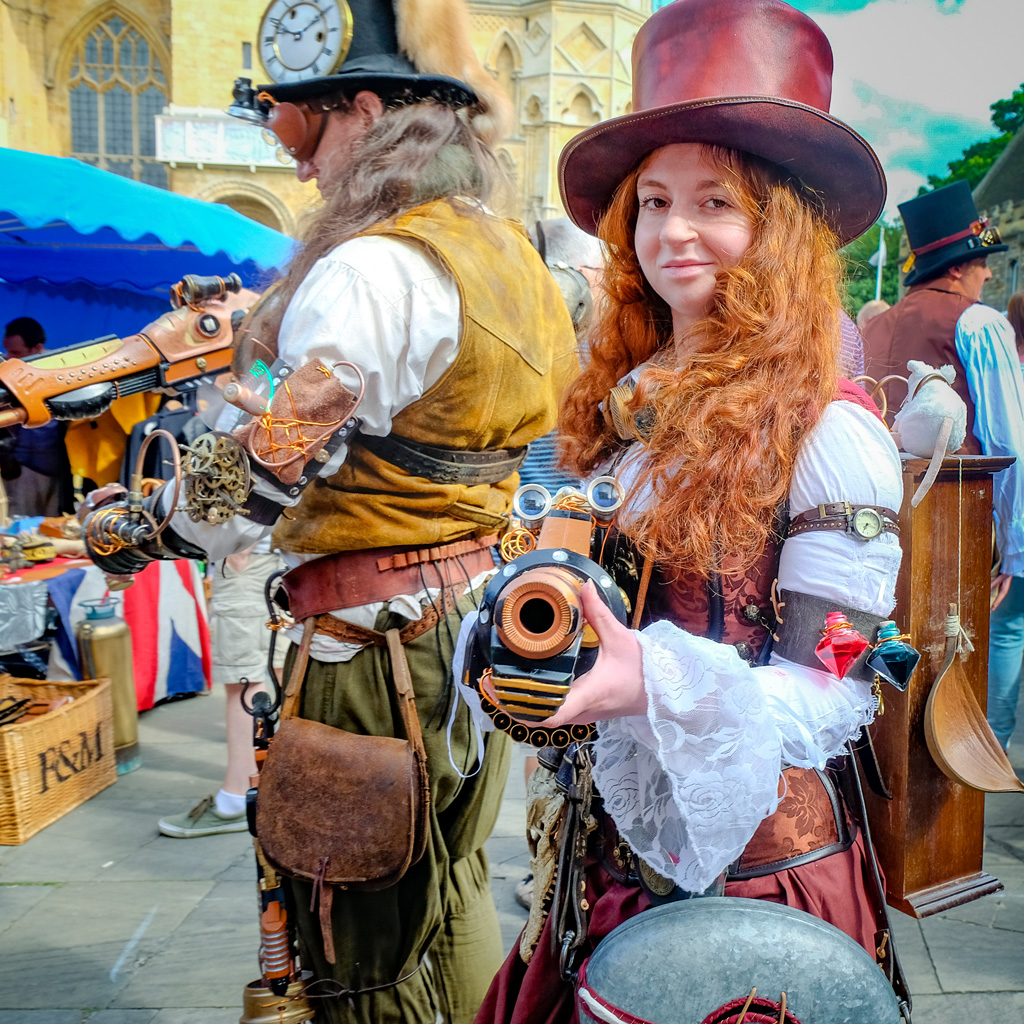 I've extolled the virtues of the little X-T10 previously on Fujilove (X-T10: The Perfect Gig Camera?), but on this occasion I had only the standard 16-50mm zoom lens. Although the lens is a little soft fully open which of course can be a benefit on portrait work it sharpens up well from f/5.6 onwards. On this occasion in good light I was very happy to shoot jpegs and enjoy the fantastic colour rendition of the sensor and algorithms built into this camera. I've processed the images in Lightroom, but could not locate a profile for this, probably a widely used lens? Anyway some vertical corrections, shadow lift and added vignette to focus on the subjects was applied. And given the grab nature of this episode you'll forgive me over some level adjustments needed!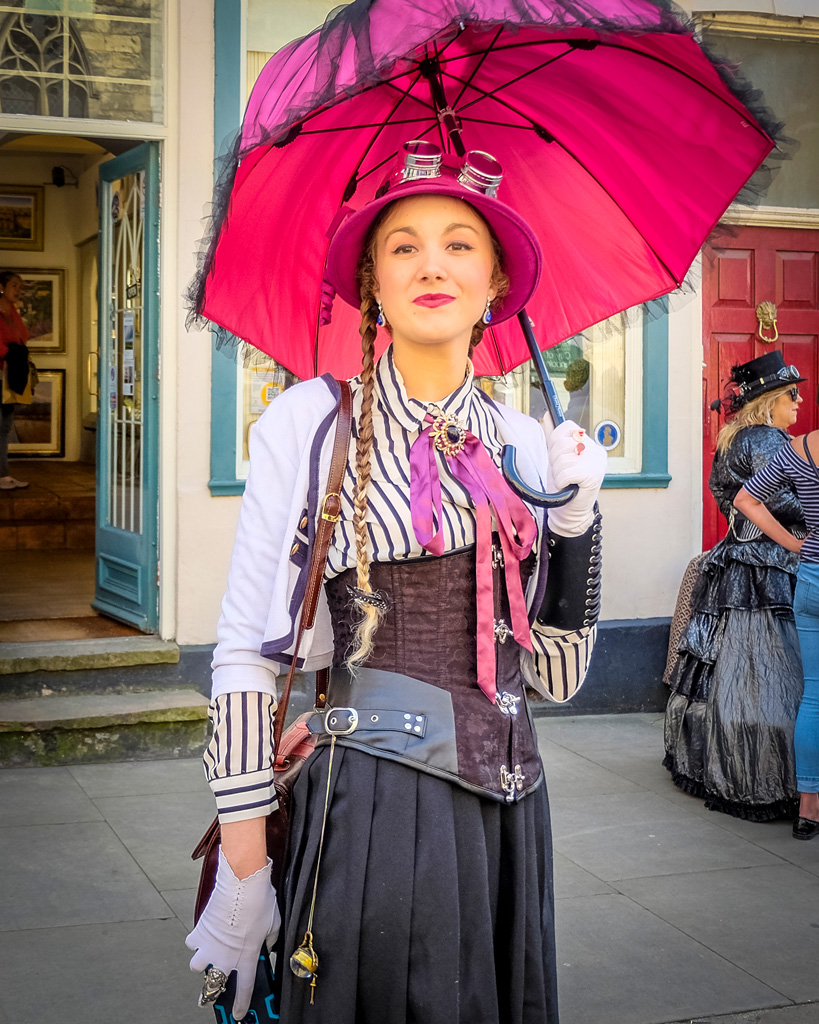 One of the things I love about the X-T10 is the plus or minus exposure dial. Shooting a subject in shade where some bright lit area will throw the auto-exposure it's a simple push of the thumb to see in the electronic viewfinder how the image shapes up. Its simple, its fast, there is good visual feedback and why don't all cameras have this?! All is not perfect though as I do not find the eyescreen to be good enough quality to judge fine focus. I believe that the screen is improved in the X-T20 and if Fujifilm has an ex-demo one to gift me I'd be very happy to check that out! Until that unlikely occurrence I can report that the camera's autofocus is generally right and reasonably speedy with only a few shots lost because of focus issues.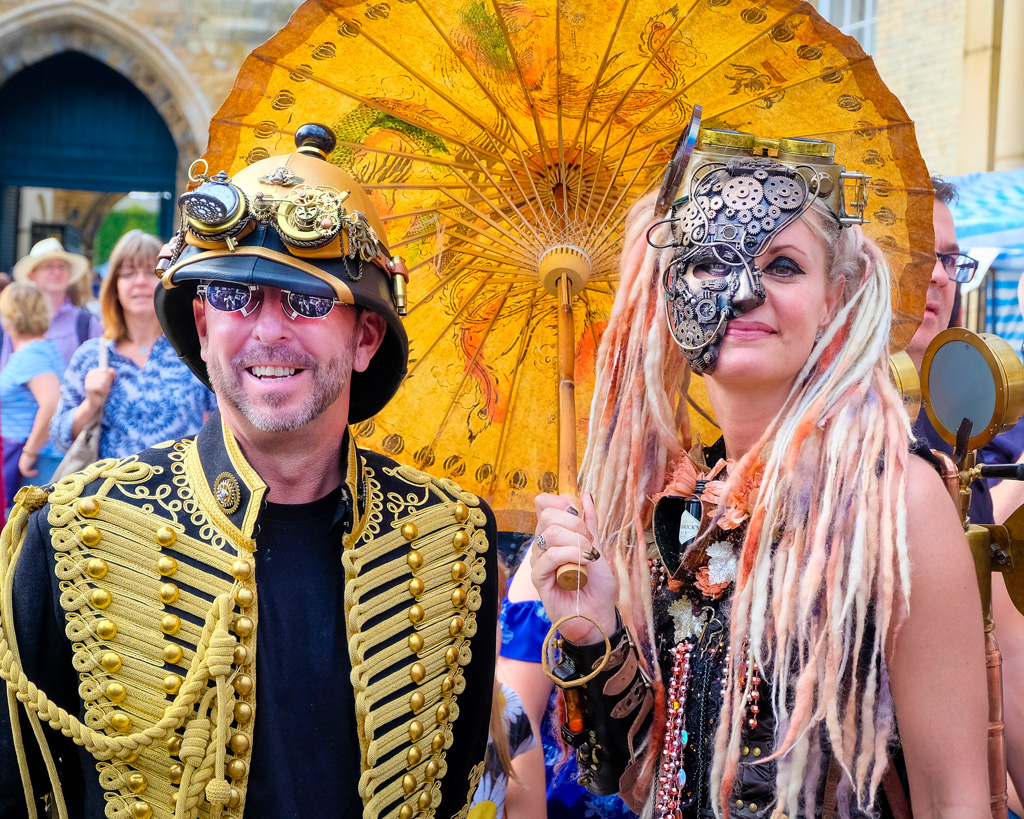 The X-T10 is still widely available for two-thirds of the successor and as such it is a camera I regularly suggest to people as a relatively cheap way to get into 'real' photography, as much as anything because its ability to produce good images just on 'auto' is streets ahead of my 'auto' experience of any entry level kit from the major camera manufacturers. The 16 MP of the X-T10 is easily a match for the common 24 MP found elsewhere. And its smaller. Lighter. In my larger hands it did seem a little too petite so I have bulked it up with an L-Bracket from a third party manufacturer. The resulting weight increase and improved grip work for me but is often not needed by others such as teenagers seeking a step up from the ubiquitous iPhone.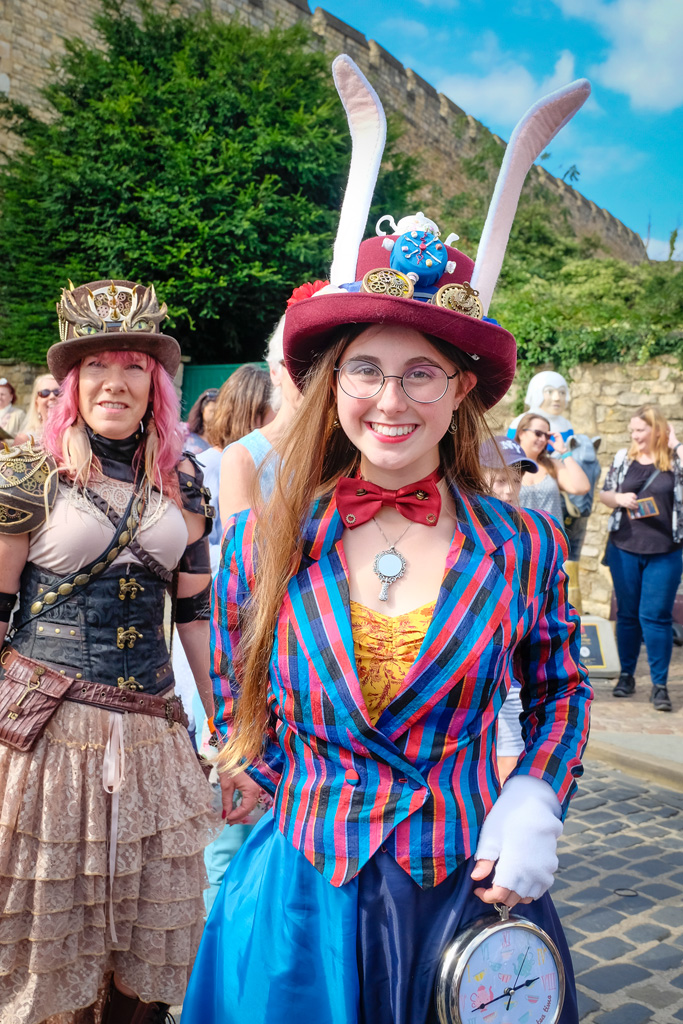 SO, a most enjoyable hour snapping in Lincoln. Now, where did my family go for lunch….?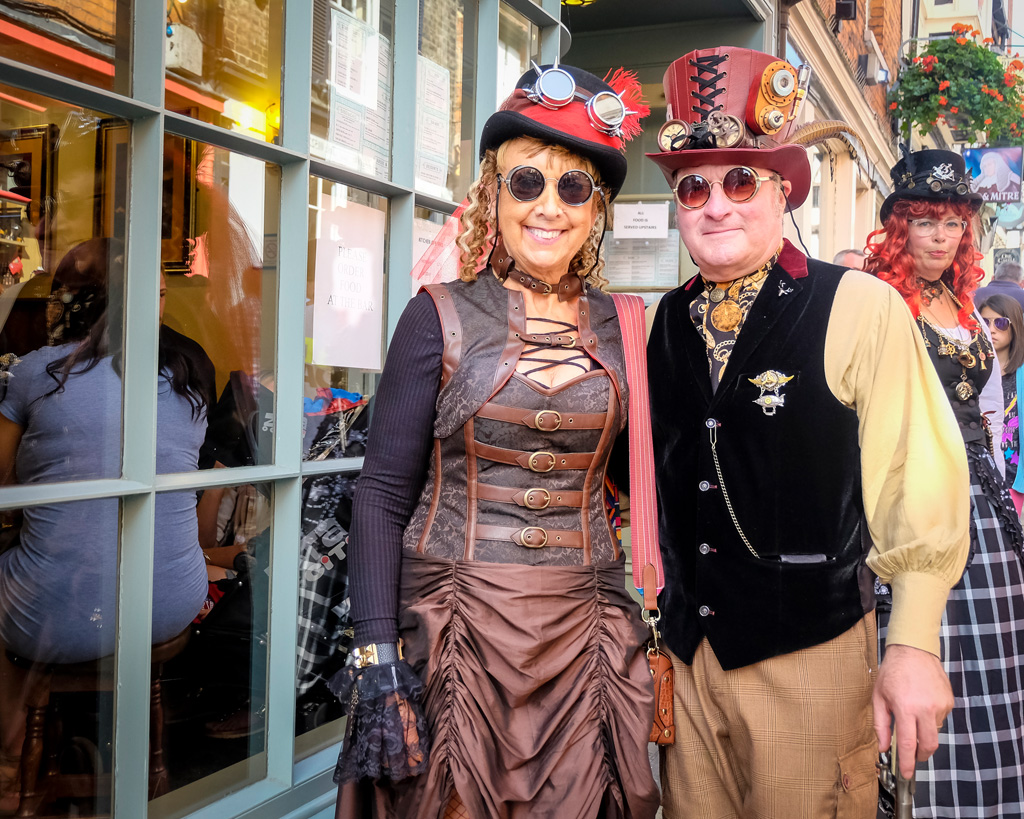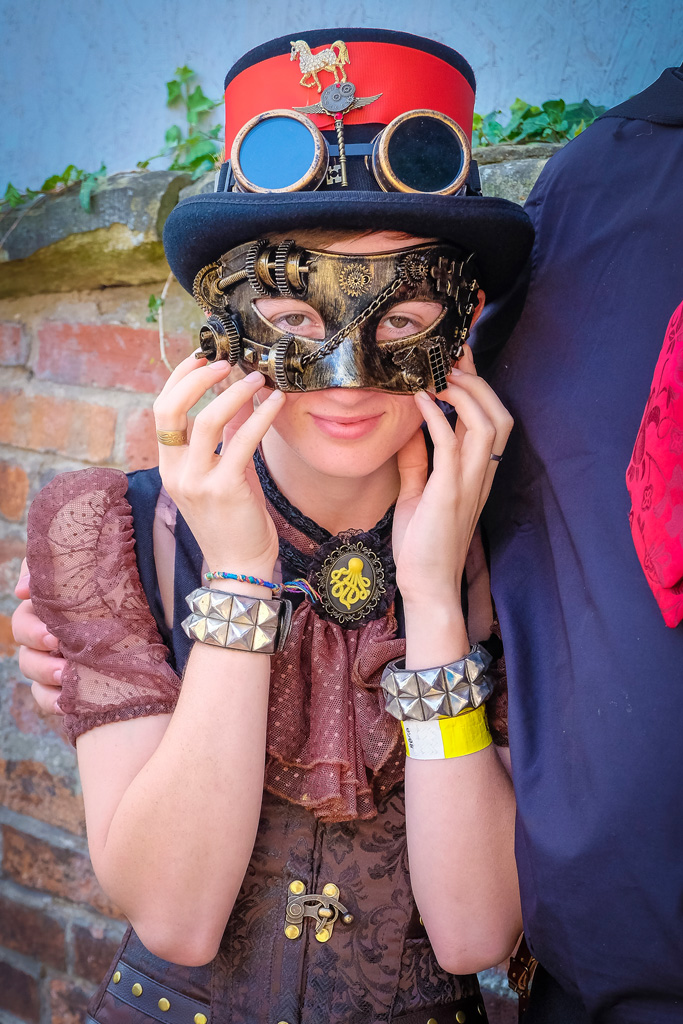 About Author