The X way of doing things: it's addictive. The way it deals with high ISO, the colours and the skin tones. I started with an X-M1 (see my previous FujiLove article) as a second camera to my Nikon full frame. Now I have bitten the bullet and stepped up to an X-T10. Which I sneaked in to a Joe Bonamassa concert recently….
It has been a looong time since I jostled at the front of a crash barrier at a concert (The Who back in '95 I think) not least because that's a young person's game. I had put the 50-230 telezoom on the X-T10 because I was expecting to be outdoors for this gig and some distance from the performers, however the mudpile at the field was declared unsafe so the concert was hurriedly shifted to Preston Guild Hall. Our international megastar was later to let us all know that he had waited the 27 years of his professional career for the chance to play… Preston Guild Hall. Kind but untrue!
The support act was a heavy blues / rock set from one Joanne Shaw Taylor which gave me a good chance to play with the settings on my new X-T10. It quickly became clear that the f4.5 to 6.7 (!) of the telezoom is a limiting factor in these situations and I had to push ISO up to 3200 to be able to get anything. It was also clear that spot metering and narrow focus was the only way to go. Despite these issues with some juggling of noise settings in Lightroom I judge the results as very good.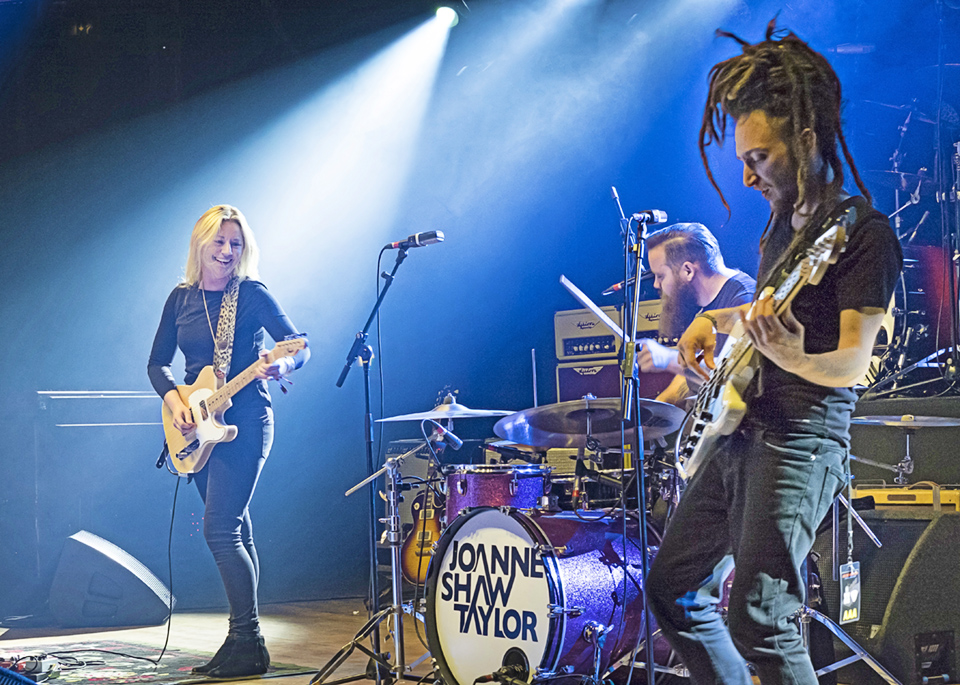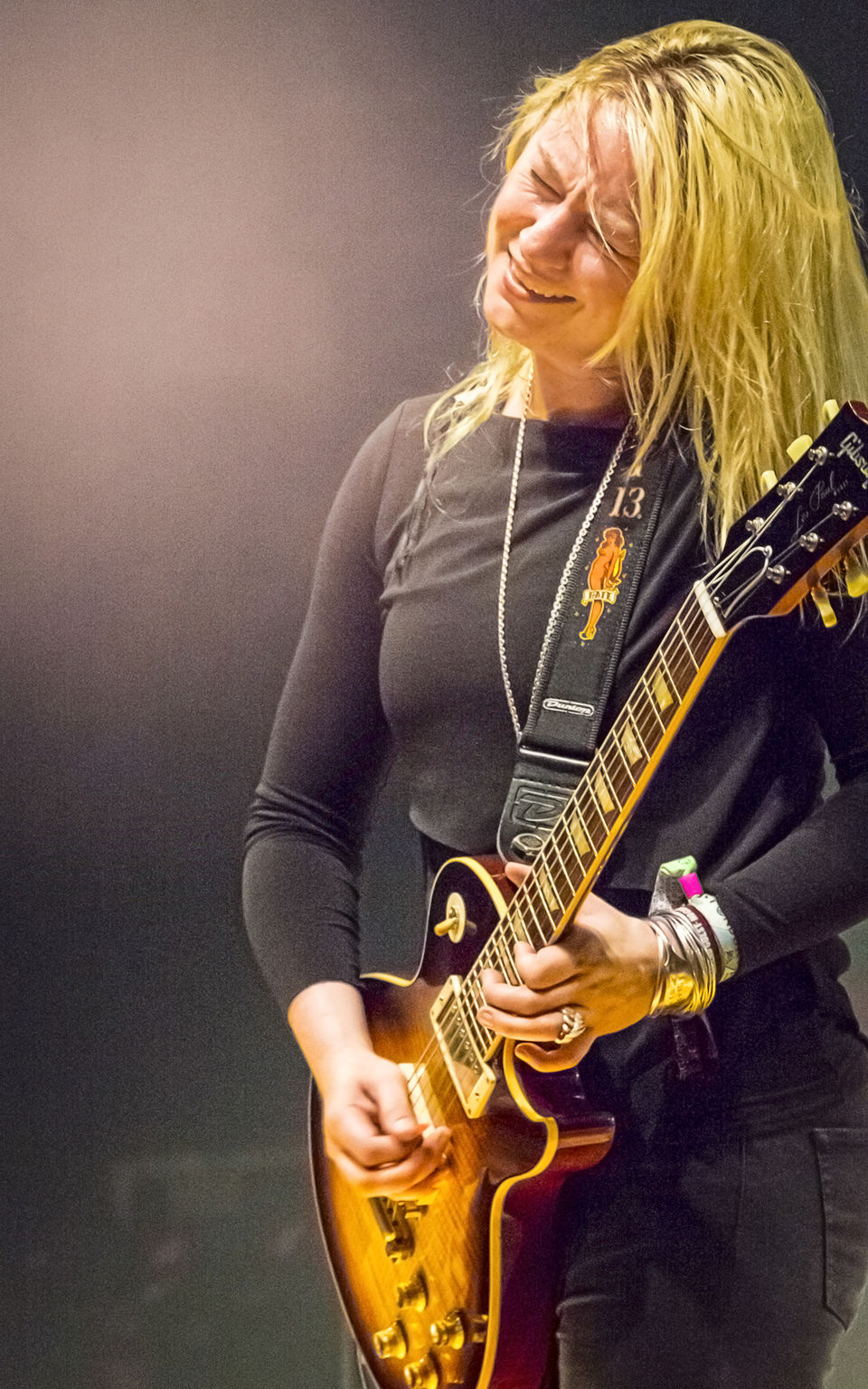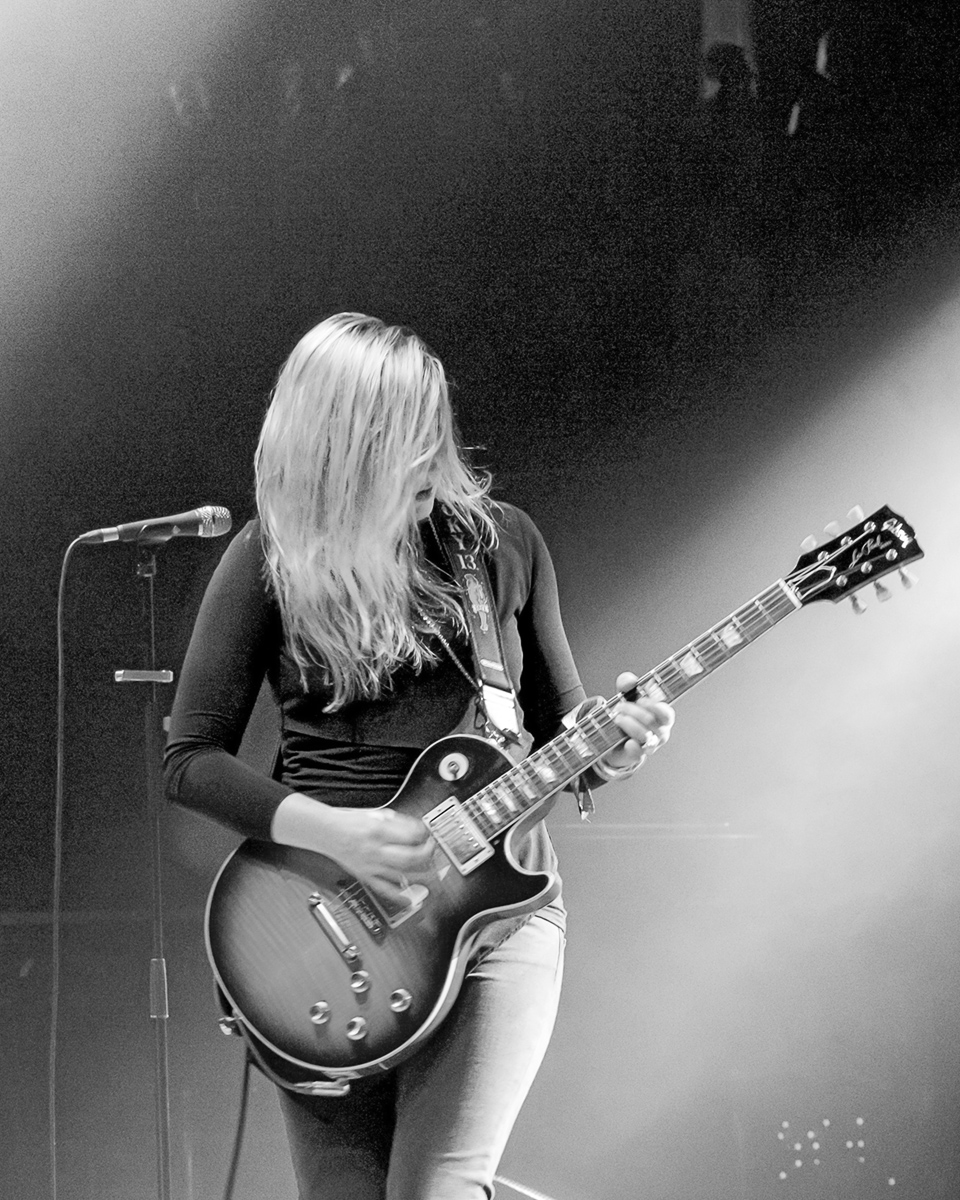 The man himself turned up after a suitable pause in his trademark shades and suit. The theme of the evening was a homage to his British heroes of blues-rock, such as Clapton and Page. I kept snapping away whilst enjoying the music of my youth. It is interesting that at concerts in the past cameras have been frowned upon but now a full third of the crowd are openly using their cameraphones to take stills or even videos I guess that it is impossible to police this any more? Anyway the X series of cameras and lenses are small enough to be reasonably discreet in this situation. And a LOT lighter than my full frame kit.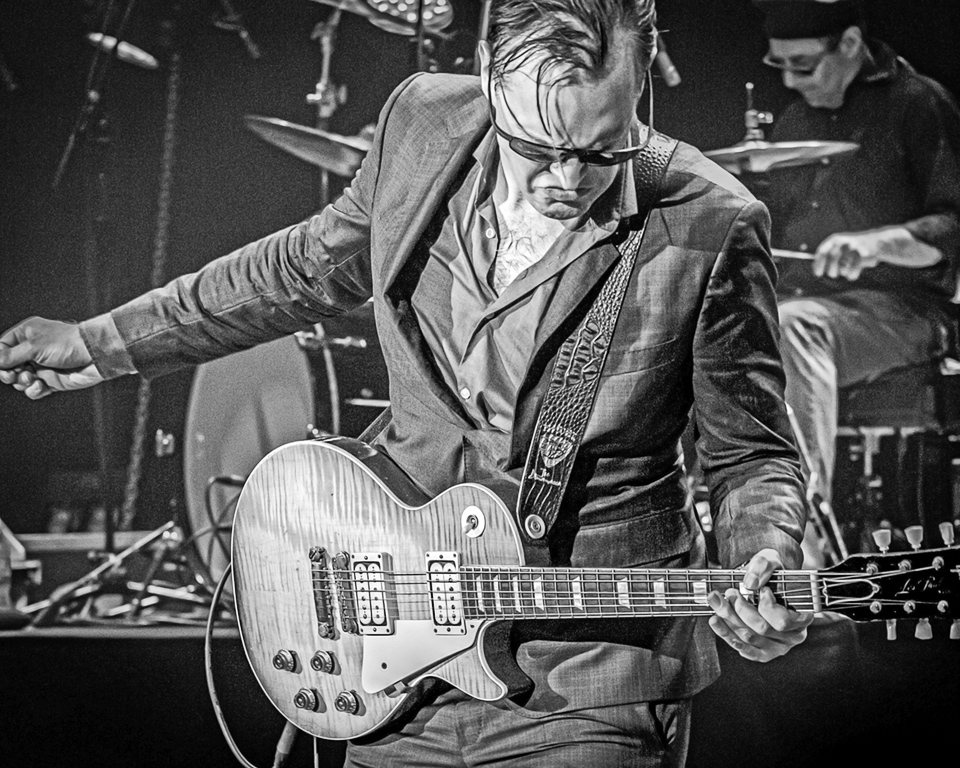 Bonamassa favours the stage to his right, and I was on his left with a telezoom. It was working out OK then he stalked across to our side of the stage to make faces at us. The first time I shot some pictures of his nose -I'll spare you those- but the next time he strolled across I had dug into my Billingham Hadley Small (superb camera bag by the way) and found the legacy 16-50 from the X-M1. Juggling camera body and lenses in such tight conditions is not for the faint hearted and my aspirations for the 18-135mm started there and then!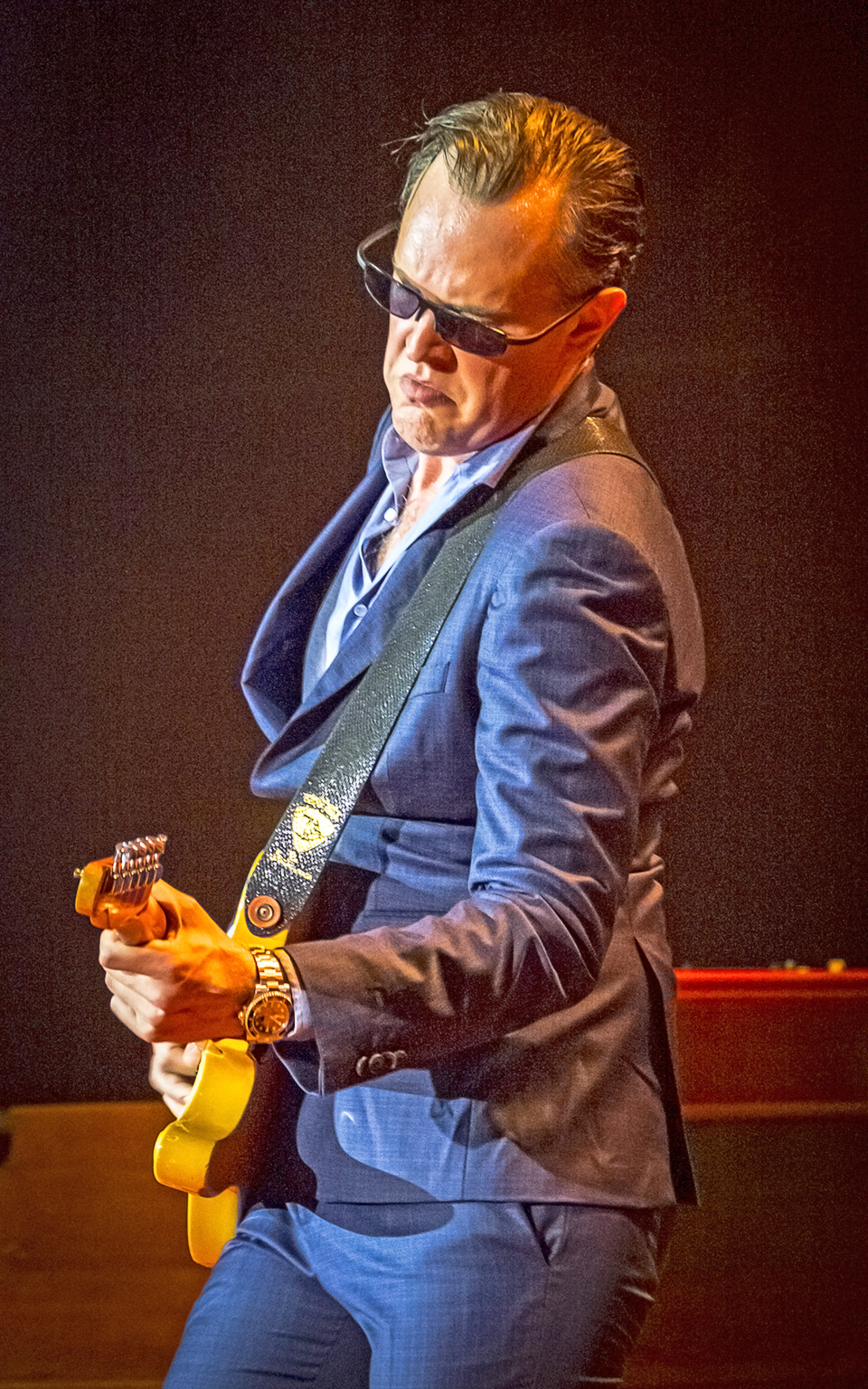 I was shooting RAW and in truth the quick light changes did catch me out sometimes but Lightroom had no problems serving up respectable images. Earlier versions of Lightroom had refused to even load Fuji RAW files and although all seems fine now a few more lens profiles are needed to ensure a full partnership. It does seem odd how tardy Adobe have been as really they rush to support mass market cameras but systems that enthusiasts are likely to pick have to wait. I used to be a teacher, so 'could do better' will have to sum that one up.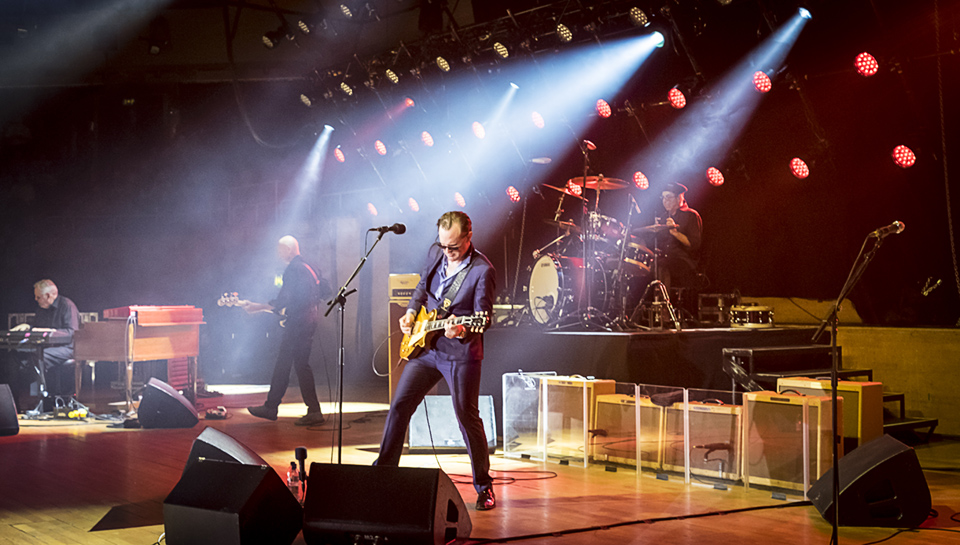 This is the first concert I've taken my X-T10 system to and it's a big improvement on the Chvrches snaps I got with the X-M1 a while back (see Readers' Gallery). I am building a varied portfolio of work with a view to turning semi-pro in the future and these shots will feature. But next time I think I need a faster lens… and maybe an X-T2? Ahh, I can only dream!
About Author