It has been seven months since I took to the streets with a camera, no less to San Francisco. It was a bright, sunny Thursday, September 3. I had just picked up a new Fuji X100V and was excited to shoot with it in a real-world environment. But as events would have it, this would be the first of two back-to-back trips to the City. Less than than a week later, on September 9, as the flying ash from California's raging brush fires transformed day into night, the City was bathed in a claustrophobic and other-worldly glow. I needed to go back.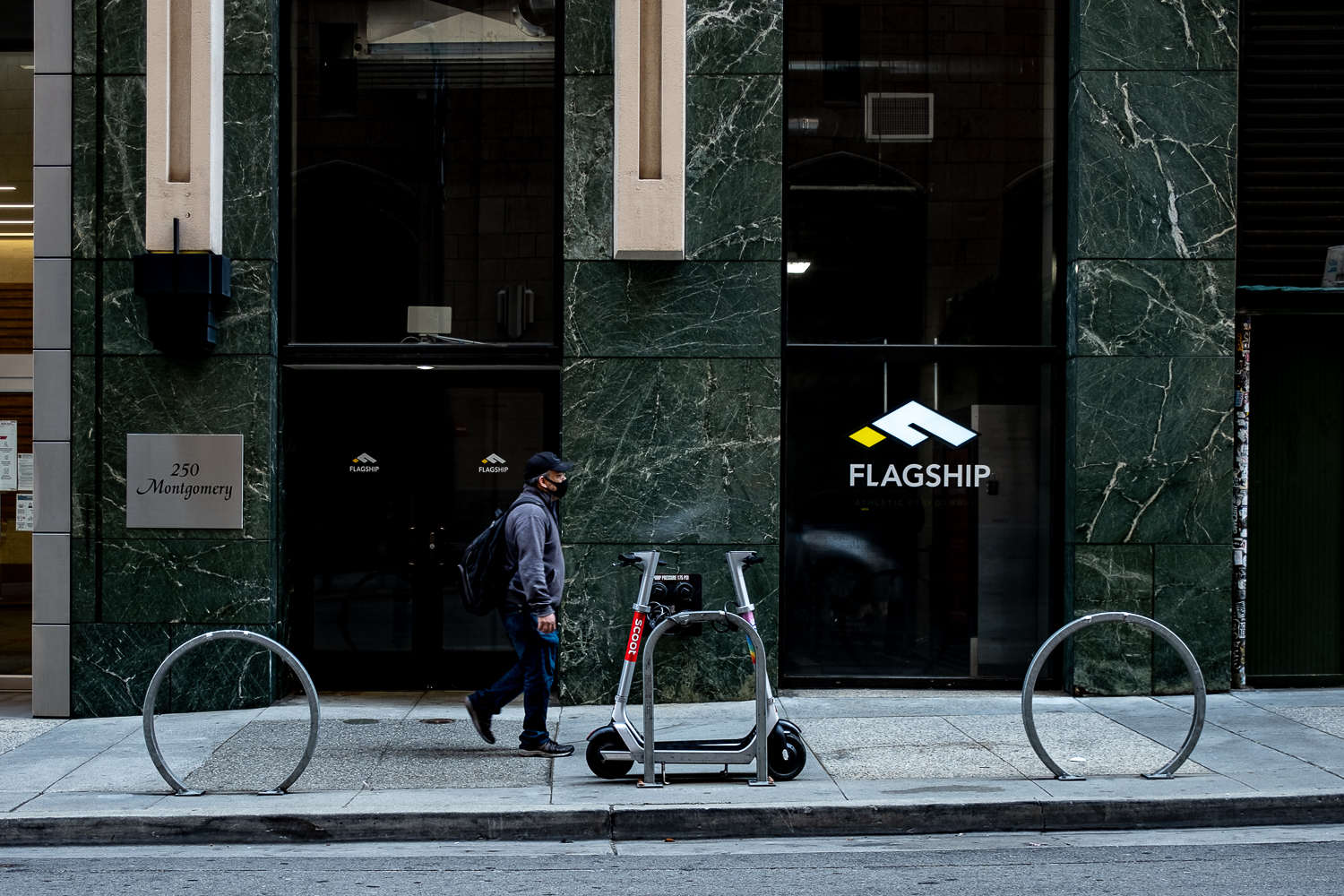 From a technical perspective, the two trips required different cameras. The first trip was solely for street shooting. I upgraded to the X100V from the X100F a couple of weeks prior and it was a perfect day to spend some time getting to know the new camera. Unobtrusive with a 35mm field of view, the X100 Series is my idea of street perfection. But I found the X100F frustrating ergonomically. I was constantly hitting the Q button and having to review and reset key settings every time the camera came out of the bag, creating lots of "pilot error." But that's no longer the case with the X100V. The clean design, touchscreen controls, and the relocated Q-button has dramatically improved the shooting experience. Truth is I'd never become so comfortable with a new camera so quickly.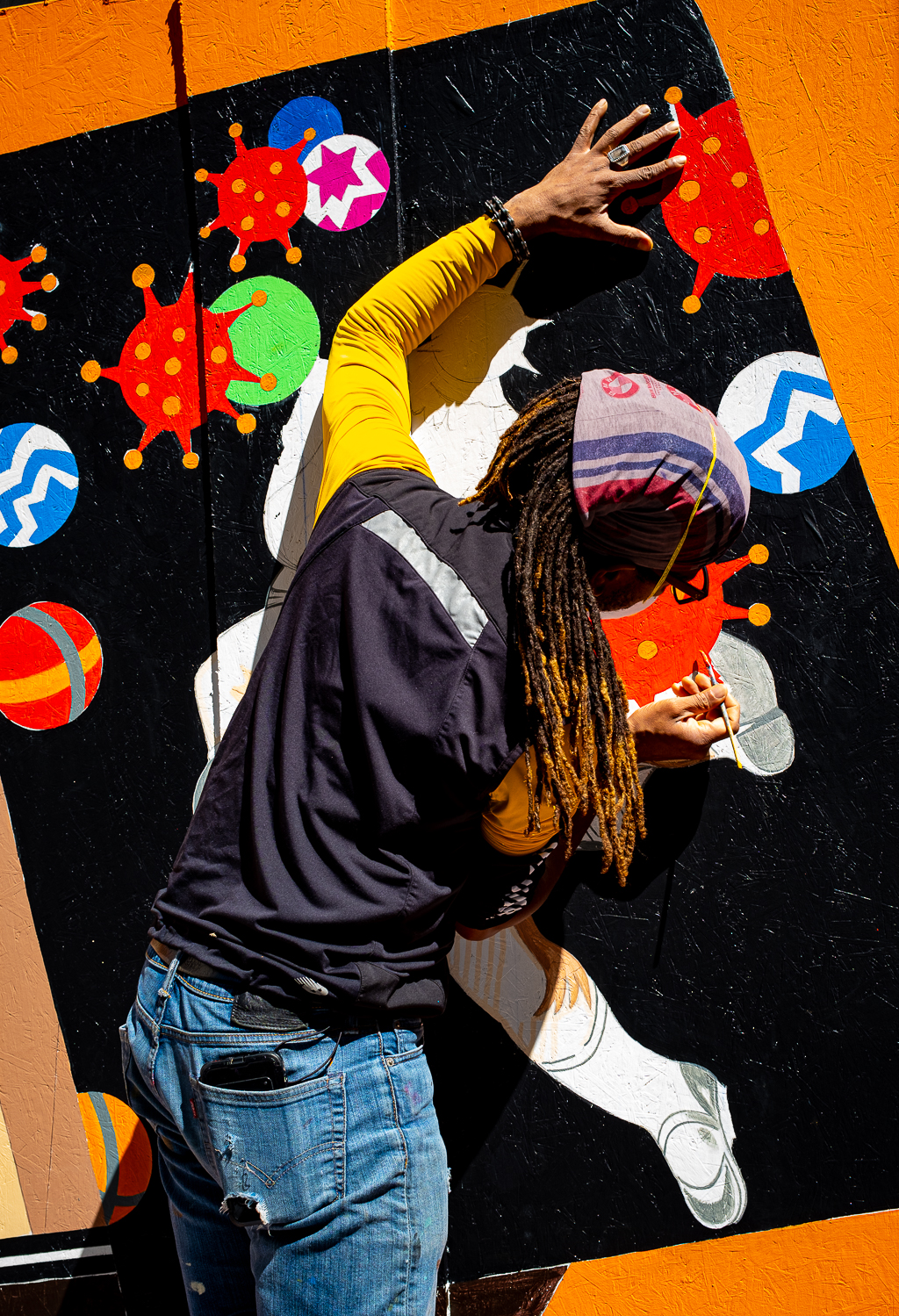 The purpose of the second trip was more documentarian. Where my goal of the first trip was purely street, this day was meant to capture the atmosphere that had been created by the fires. I brought an X-T4 as well as XF 18-55mm F2.8-4 and Fujifilm XF 55-200mm F3.5-4.8 lenses for more varied focal lengths. Because the ambient light was at least two stops darker than normal, IBIS would help give me the greater depth of field I needed.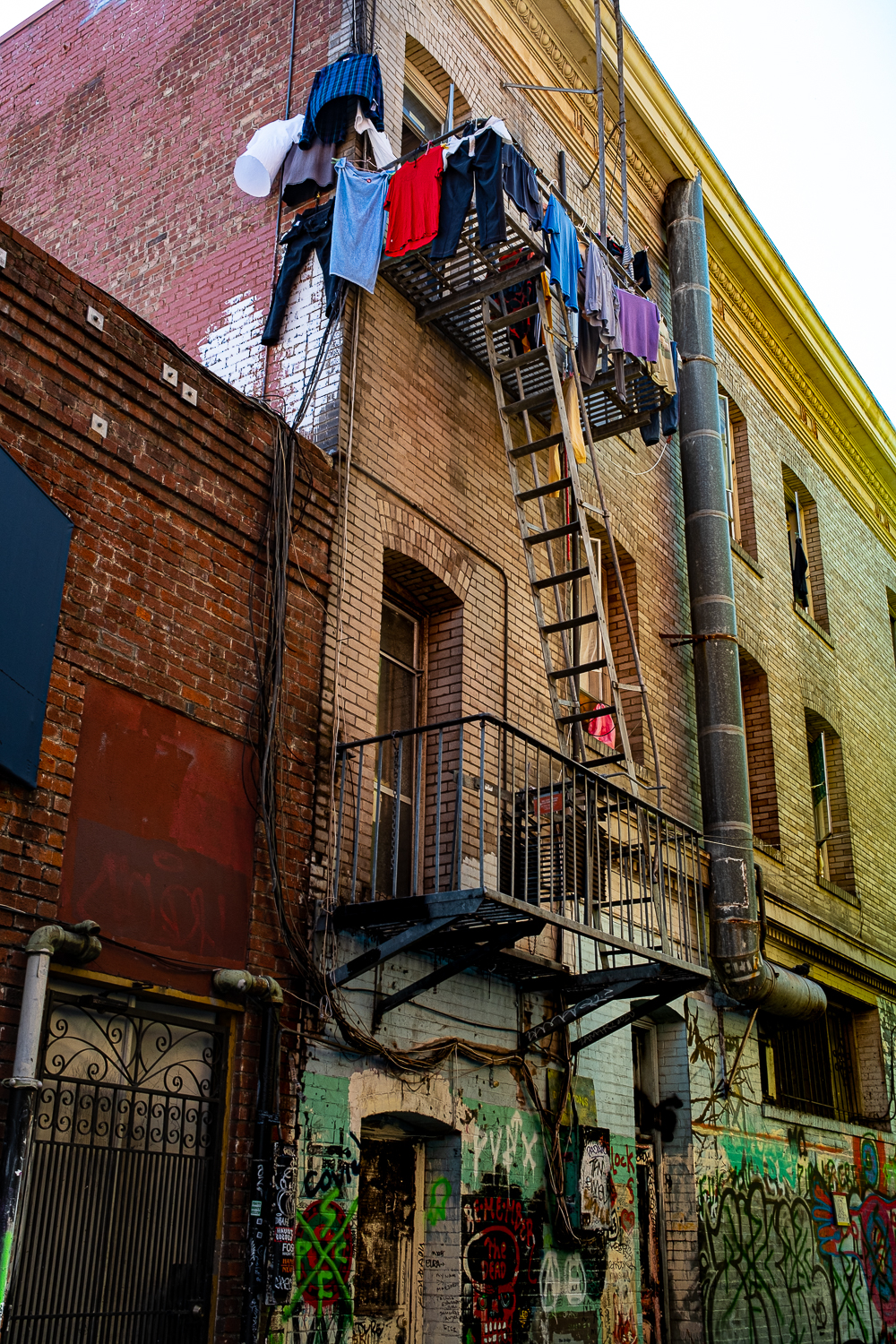 As a street shooter, I'm always looking for strong interactions between people and their environment. A moment. A good portrait or interesting interplay with light and shape. While these fundamentals always apply, shooting in the times of a pandemic requires different sensibilities. These days, the human condition is fraught with fear, uncertainty and isolation. Chronicling these uniquely challenging times increases the amount of sensitivity needed when approaching your   subjects—if you can even find them. In-your-face confrontational shooting techniques are out of bounds; dialog, respect and consent are more important than ever.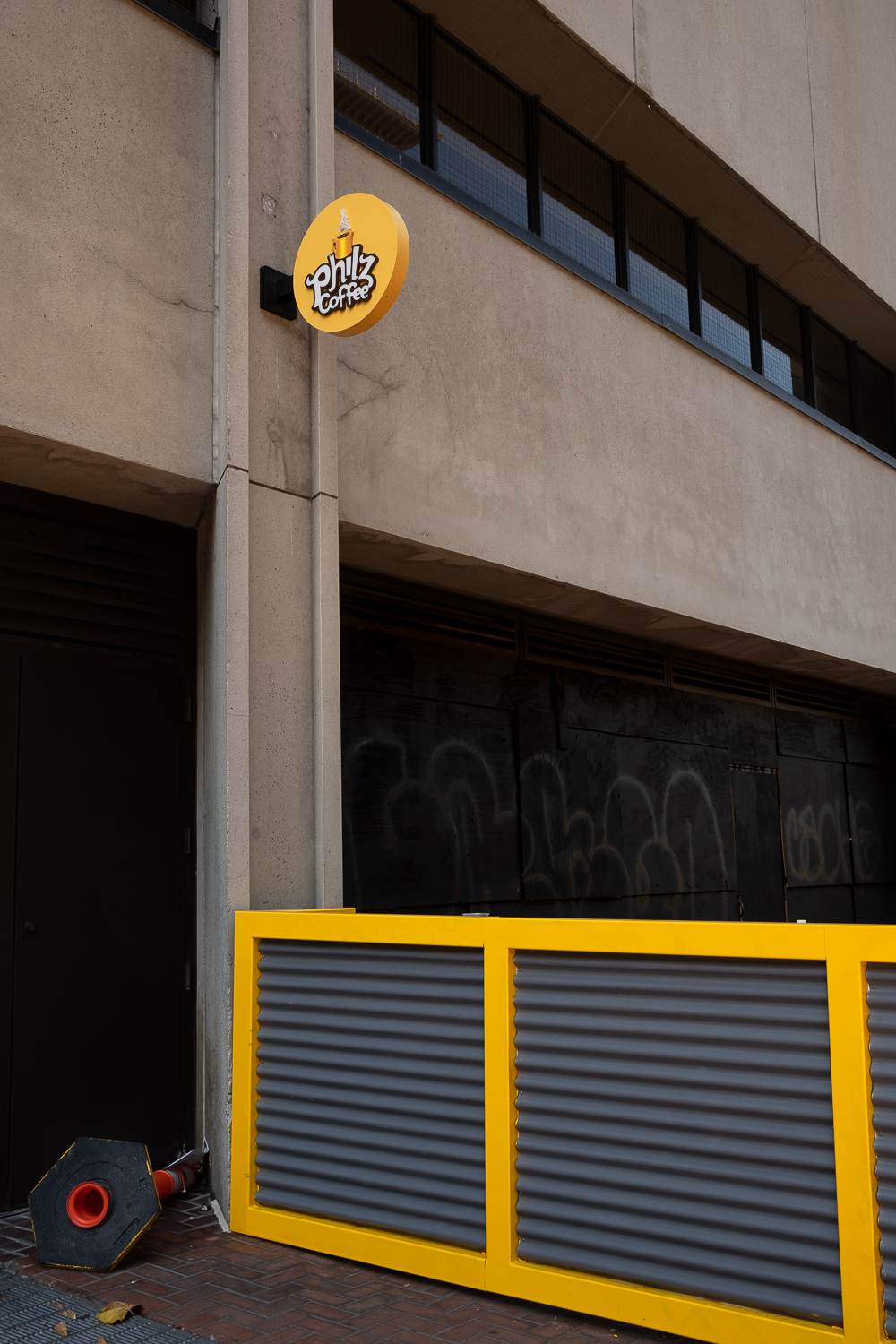 The Covid Effect: September 3, 2020
San Francisco has been much maligned in recent years. Once called "Baghdad by The Bay," its eclectic, quintessentially hippie/bohemian vibe has given way to the tech culture in ways not many other cities have. In a few short years, the City became the epicenter of the new economy and economically polarized. It seemed that for every IPO-enabled tech bro strutting in the newly gentrified SoMa, there was someone shuffling along behind them, just trying to make it through to the next day.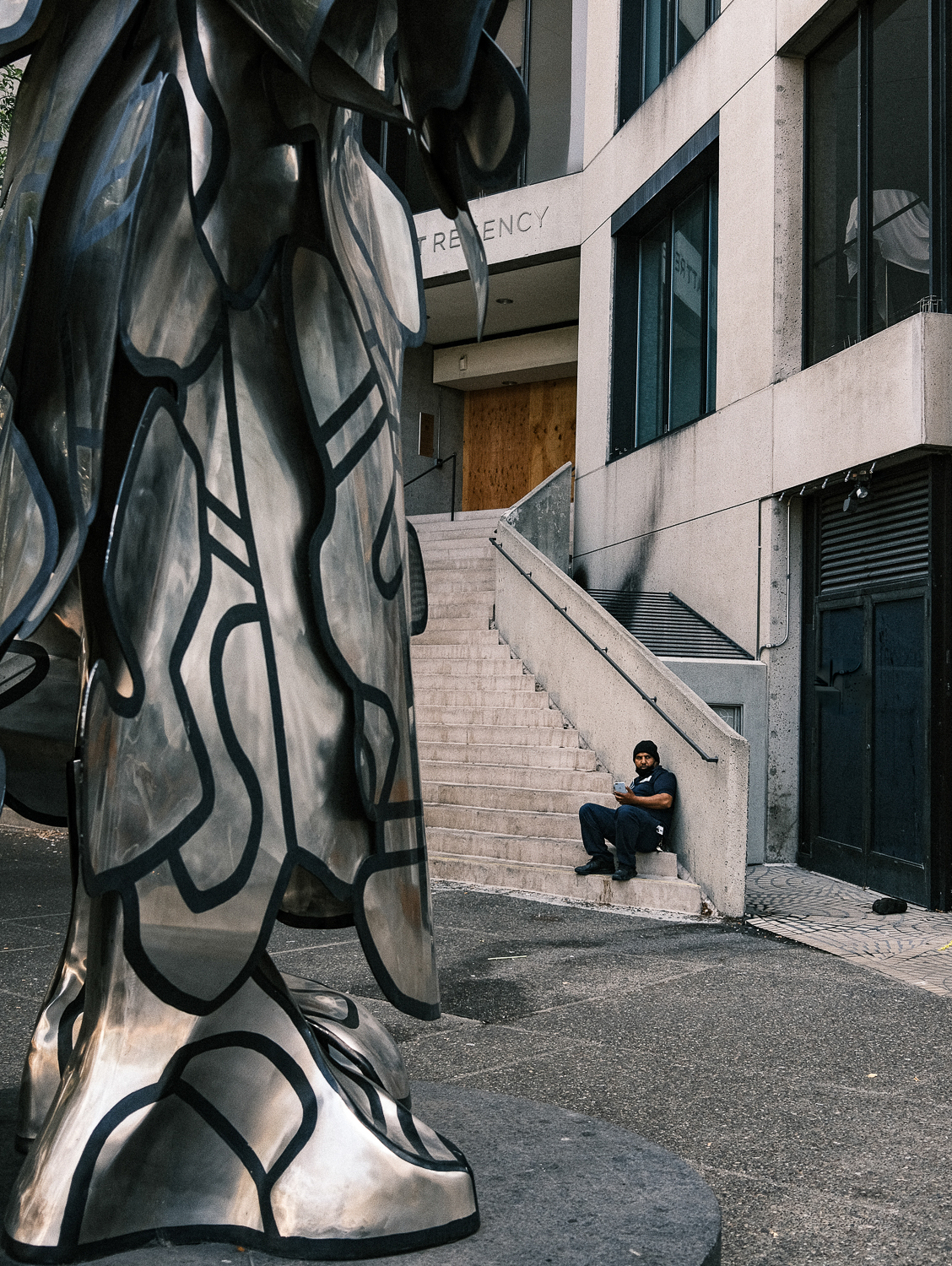 That was before Covid 19.
There are few US cities that have been hit harder by the pandemic. The shift to remote work took over the tech sector. Many companies abandoned their headquarters, leaving San Francisco's gleaming new skyscrapers and slick new shops mostly empty. Twitter informed its workers that they can work from home permanently. As remote work became a fact of life, people were fleeing the city to places like Phoenix and Denver, thrilled to keep their high-paying jobs while not to having to pay San Francisco's exorbitant cost of living. At the same time, the plight of the homeless, without healthcare or shelter, was even more desperate.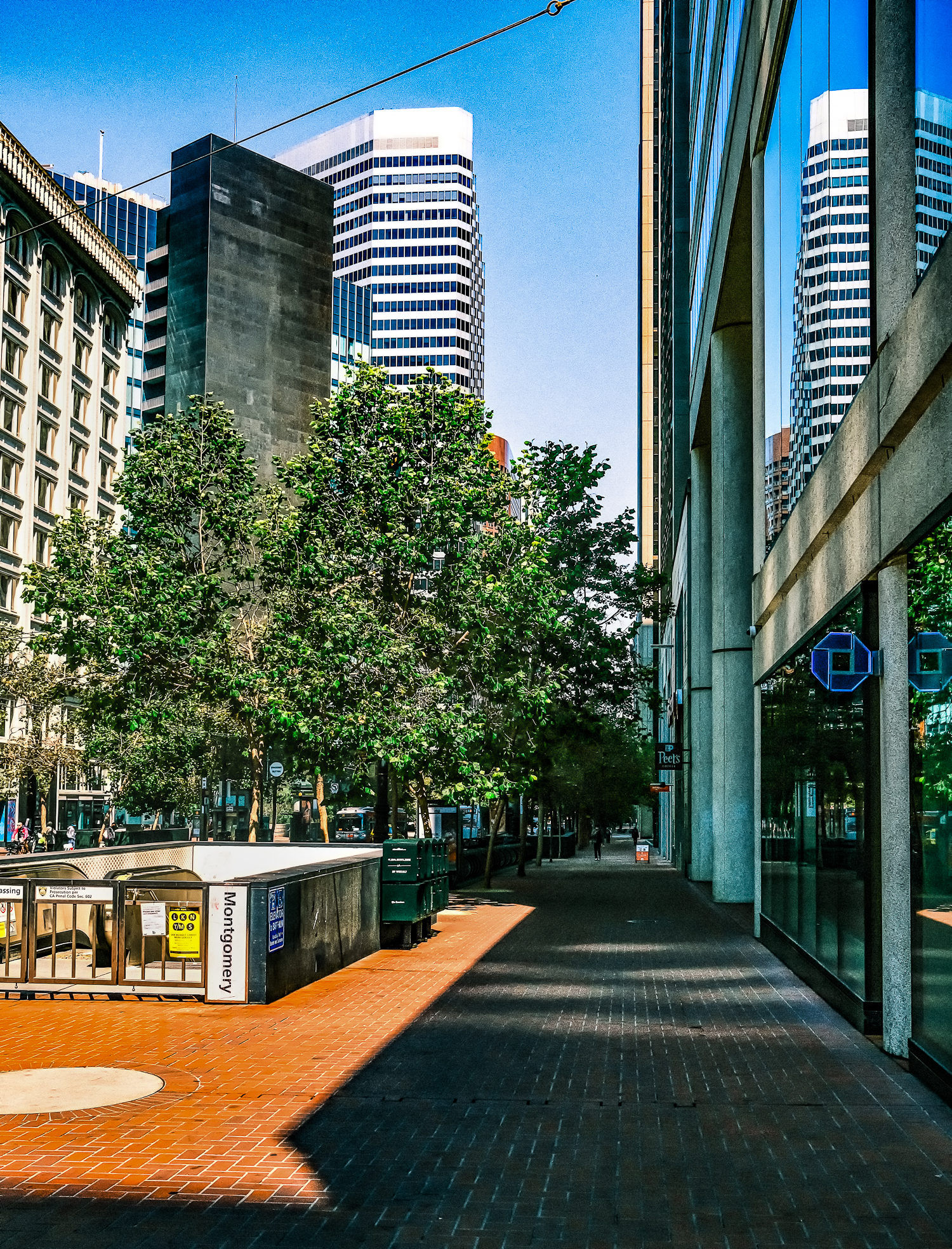 A half-year into lockdown, San Francisco is still a ghost town. On any pre-Covid workday, the intersection of Montgomery and Market Streets bustles with pedestrians and traffic. At 2:45 pm, on a working Thursday at the height of tourist season, there was barely a soul in sight. Walking up Montgomery Street headed to North Beach, it was the same: Boarded-up shops and restaurants. Laundry hanging out to dry in an alley, something you rarely see in a US city. A lone street muralist at work. A few people walking solo. Philz, a bespoke coffee shop selling a pound of beans for $20, shuttered for now. If there are 800,000 people still living in San Francisco, you would never know it.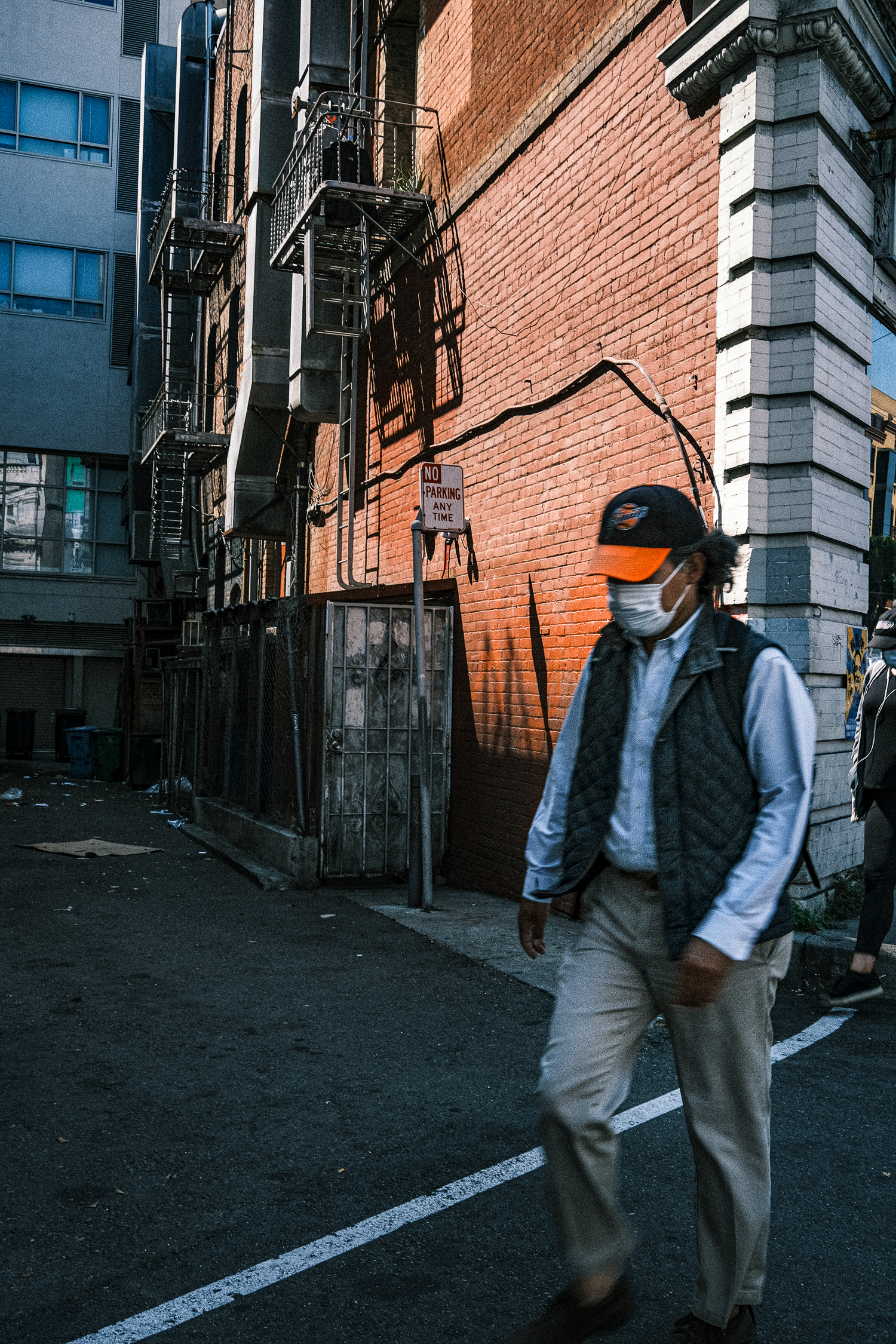 The Inferno: September 9, 2020
It turns out that Covid was just the beginning. The American West, especially California, has been on fire. Three-and-half million acres burned in California the first 10 days of September, the start of fire season. When a freak low-pressure system over the Rocky Mountains brought hurricane-force winds and September snow to Colorado, it also funneled choking smoke into the Bay Area at levels never before seen. As of this writing on September 20, the fires are still burning.
As I went out to capture this surreal moment, true colors were transformed into an accidental sepia, which is often associated with archival photography. If you didn't know better, you'd think this was a Lightroom preset. But the muted images of the few souls venturing out, the Bay Bridge towers poking through the smoke, and the haze and the light on the Salesforce Tower shining like the Eye of Sauron point not to the past but to a difficult future. It was hard enough to be restricted by Covid. With the smoke and bad air, there was no place to go. It was suffocating.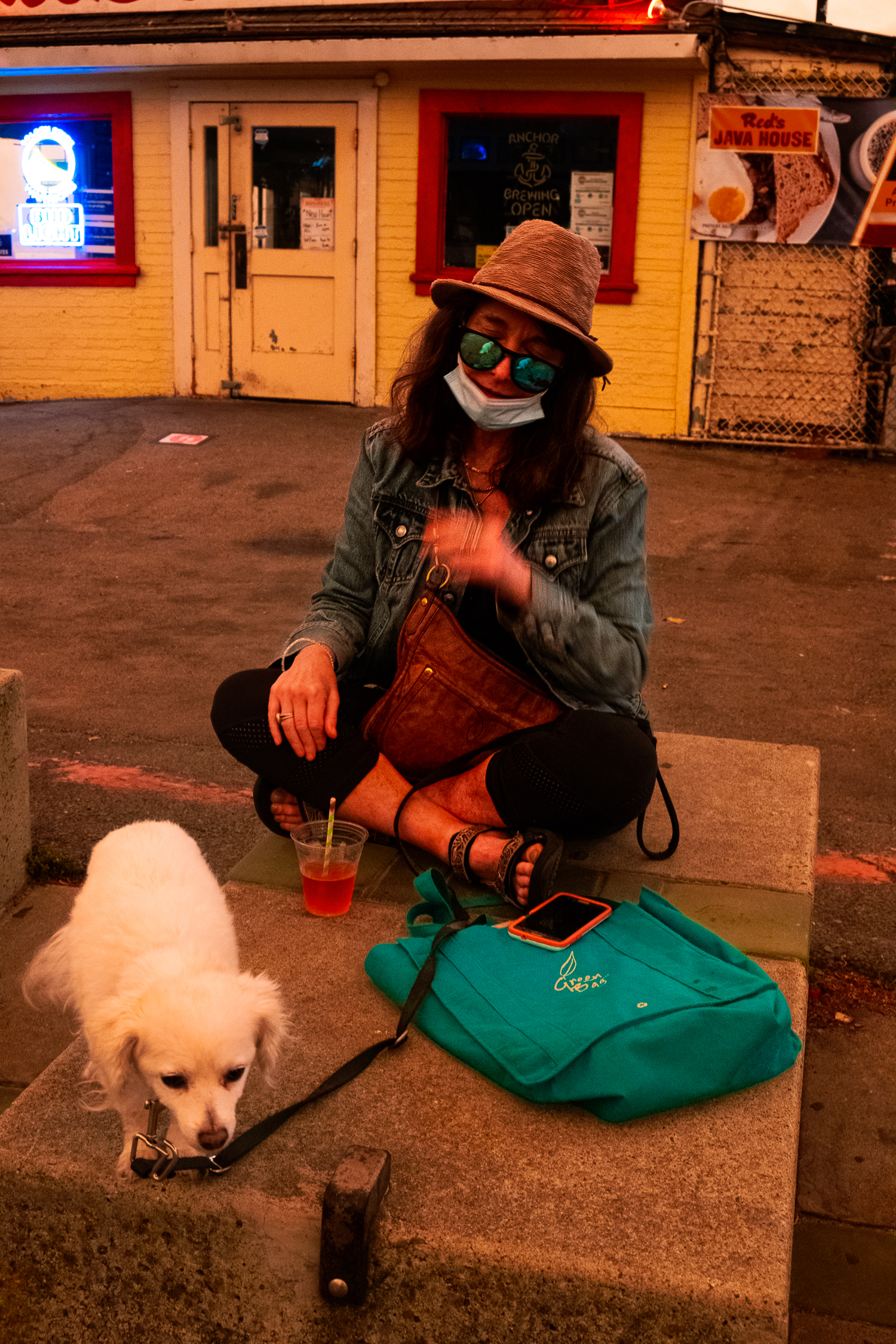 I think of this period of time as a kind of beta test for a climate-driven "new normal." It is clear that we're going to have to live in entirely new ways and be less physical, more energy efficient and digitally interconnected.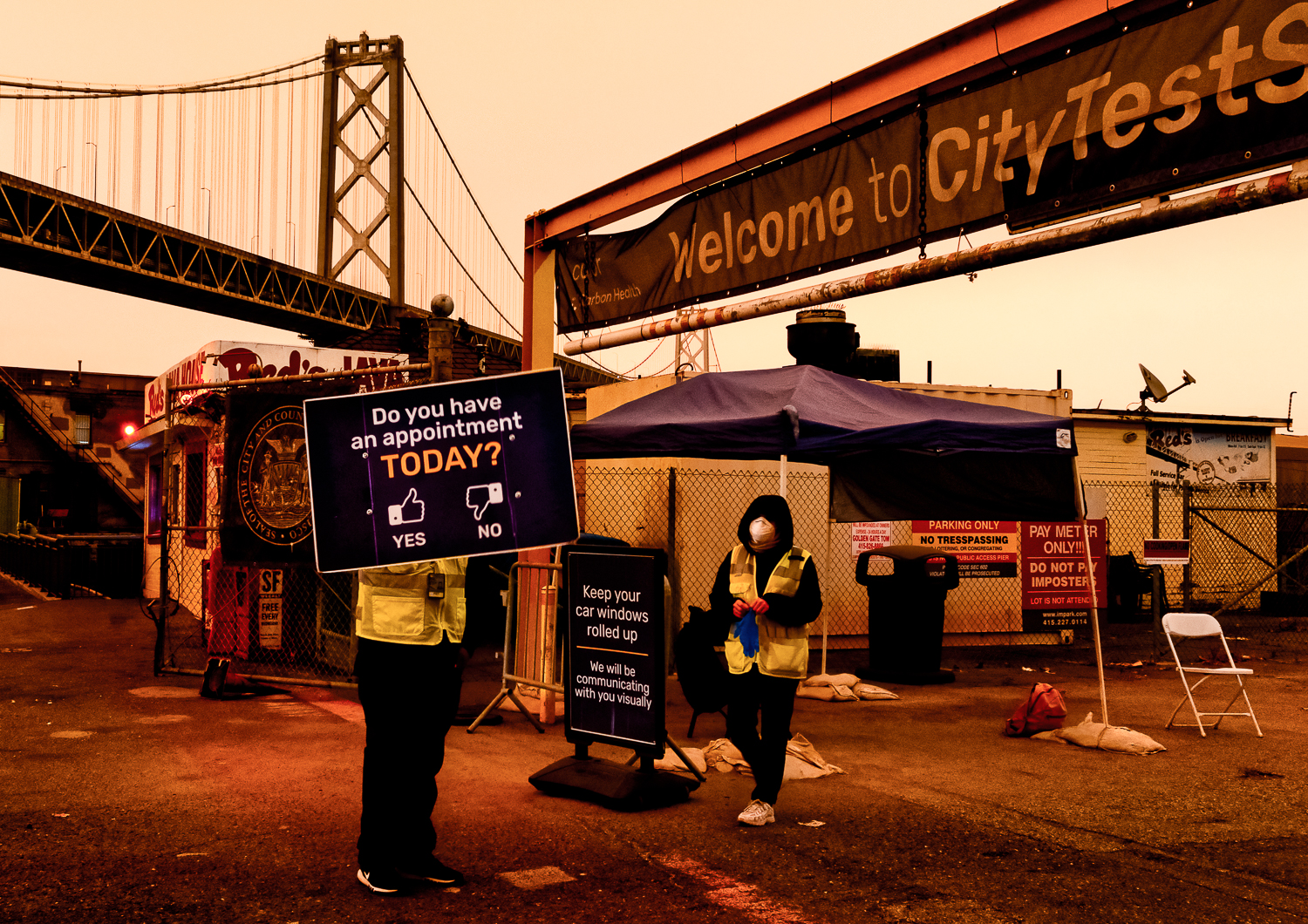 It's no surprise that San Francisco would be on the leading edge. Always a bellwether city, San Francisco has been the "Petri dish" for radical social and technological change. The Gold Rush. Trade with Asia. Beat Culture. Hippies in the Haight. Organic food. Electric cars. The Internet Culture. VR. AI. Singularity. For many, the inferno that's rimming the city is the first visceral evidence that the impact  of climate change is immediate and real. Perhaps San Francisco will be the first US city to squarely embrace the sacrifices and behavioral changes we're going to need to survive.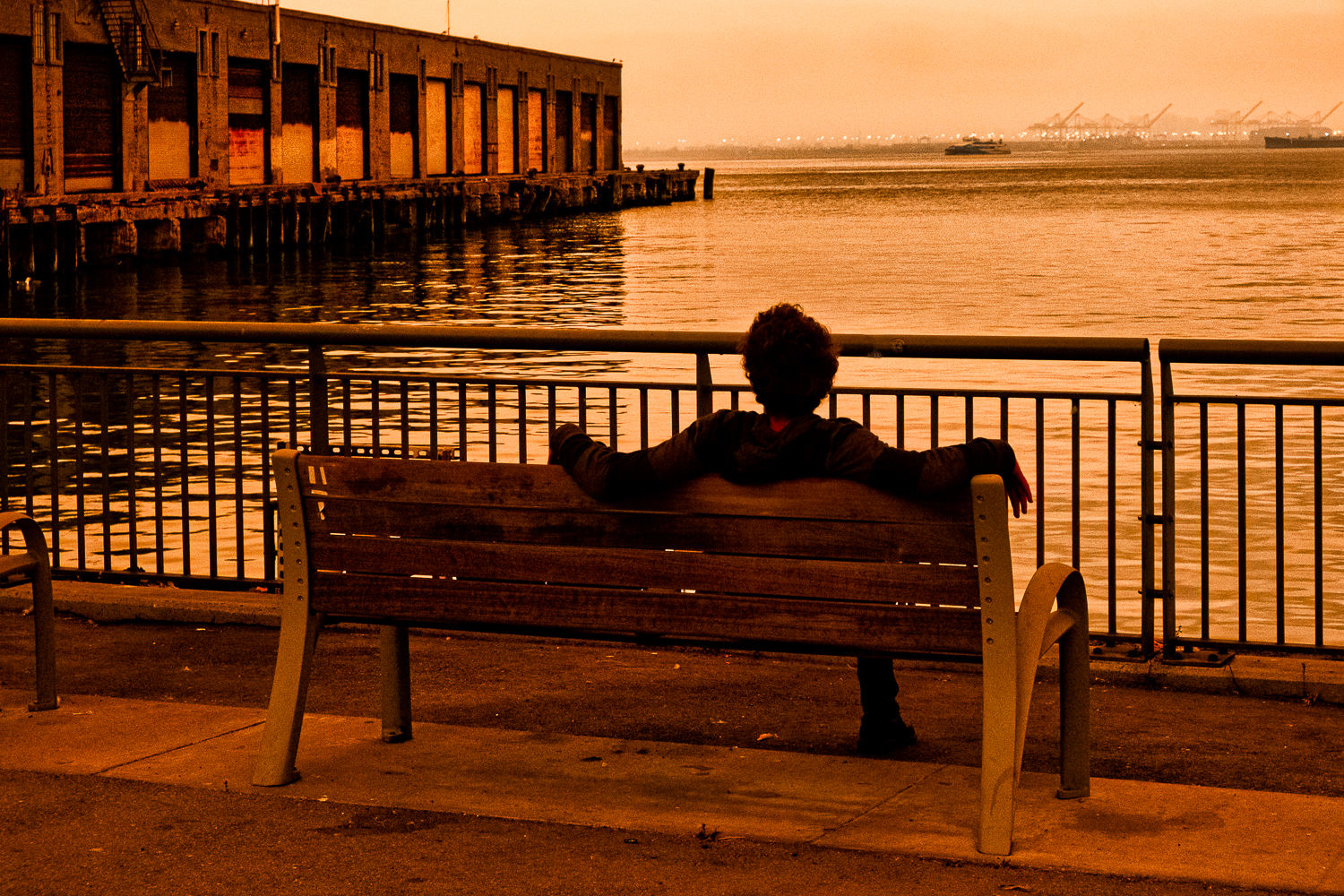 Through its history, San Francisco has been one of the most resilient cities in the world, constantly reinventing itself and in the process helping reinvent how we live, work and play. If past is prologue, it would not surprise me to see the City once again lead the way.