The 40mm lens is my favourite 'standard' focal length in 35mm film photography. For example, my 40mmF2 M-Rokkor on the Leica M7 is one of my top kits when it comes to street photography. However, the 40mm lens is an outlier focal length, hitting its peak popularity sometime in the mid-1970s. The 40mm equivalent in APS-C is 27mm – an uncommon and not-very-popular focal length. I've tested both versions of Fujifilm's XF27mm lenses over the years. Although I'm reasonably happy with the optical performance, it's not an inspiring lens to use. Fujifilm updated the lens recently with an aperture ring and weather-sealing but it's the same optical formula, and the same slow and noisy autofocus mechanism. When TTArtisan offered to send me their own 27mmF2.8 lens in X Mount to review, I jumped at the chance to see if it could 'compete'. Let's start by going over the pros and cons of the TTArtisan lens.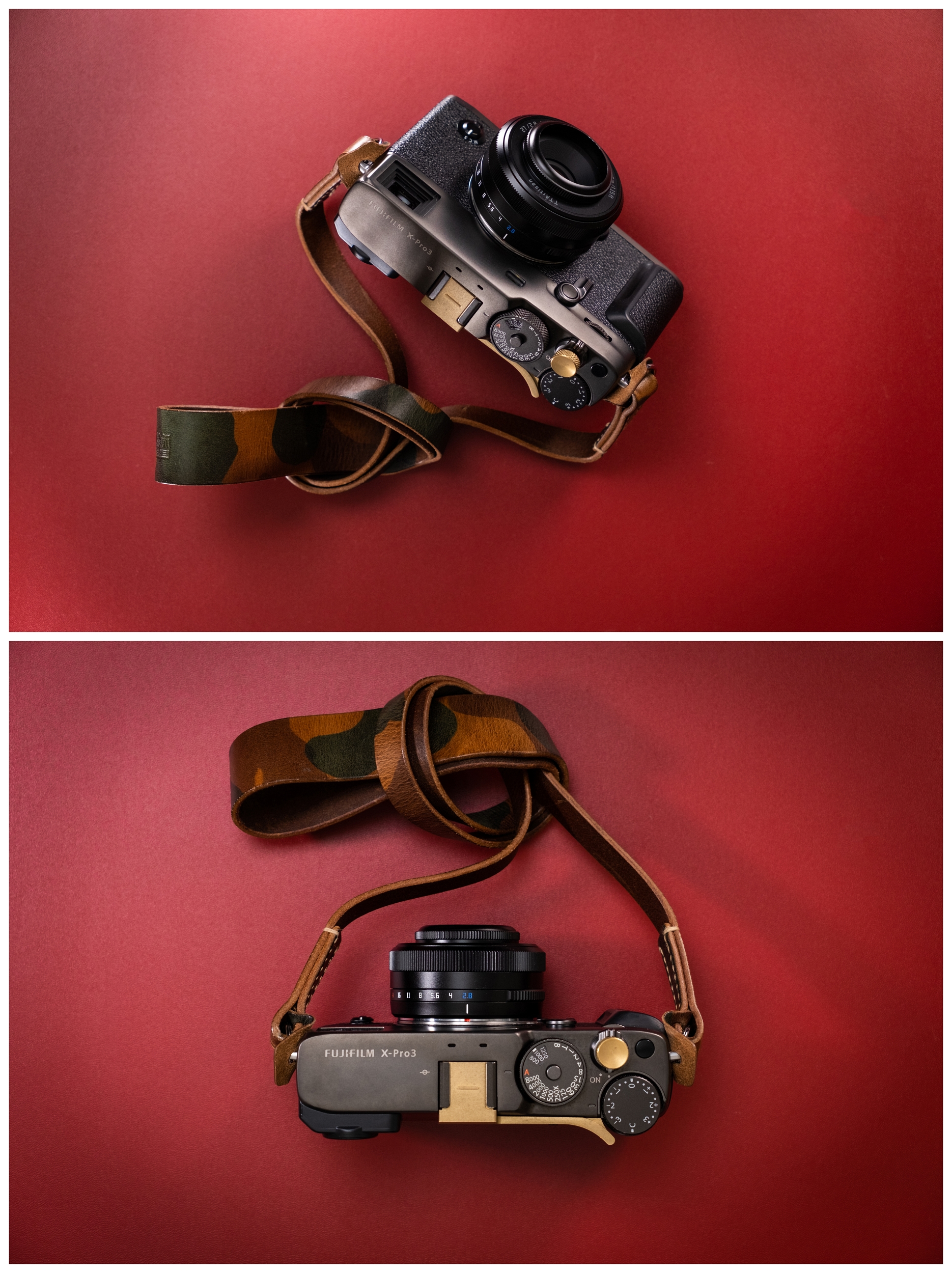 Pros
$149 USD (vs Fujifilm's $399 USD)
compact and lightweight pancake design
aperture control dial with A position
metal construction, including metal mount, and decent build quality
stepping motor for quick and quiet autofocus
sharp lens in the centre at all apertures, sharp across the field at f/5.6-8.0
almost no chromatic aberration
decent sunstars when stopped down
Cons
strong vignetting at f/2.8 and never completely goes away
very low contrast at f/2.8
very strong flare when the subject is backlit at most apertures, especially at f/2.8
aperture ring is too narrow
firmware update via USB-C equipped rear lens cap
not weather-sealed
low resale value
My conclusion of the TTArtisan 27mmF2.8 is a mixed bag of results. Instead of explaining everything, I decided to insert as many sample images and screenshots. The first thing is that the TTArtisan lens is sharp at all apertures and very sharp across the entire field between f/5.6-8.0. If sharpness is important to you, it's worth noting that this lens is sharper than Fujifilm's XF27mmF2.8 lens. The autofocus is also quick, accurate and quiet, again outperforming Fujifilm's own lens. The XF27mm is noisy and it also tends to jump around when it can't find focus. The sunstars are also nice on the TTArtisan lens, while the Fujifilm sunstars lack clarity.
Moving on to the cons, the biggest weakness of the TTArtisan 27mm is the low contrast at f/2.8, especially in tricky lighting situations. As soon as you stop down to f/4 the contrast improves significantly and colours start to look punchy. Unless you need the speed or if you want a bit of 'character', I would avoid shooting at f/2.8. I've posted many examples where f/2.8 looks fine, while others look horrible. You can decide for yourself if you like the look or not. I would imagine the big difference is the lack of multi-coating on the TTArtisan lens elements or insufficient coatings. That said, it does have an old-school look to the images.
Another huge weakness of the TTArtisan lens is the vignetting. It's very strong at f/2.8, and it slowly improves as you stop down, but it never really goes away. Again, the sweet spot is around f/8 if you want even lighting across your entire frame. The final big optical issue is lens flare, especially at f/2.8. At first, I thought there was something wrong with my copy of the lens. However, after further investigating by other reviewers, this is characteristic of this lens. If you shoot towards the sun often or have to deal with a lot of backlit situations, avoid this lens. Again, I think the issue has to do with their lack of multi-coating technology versus Fujifilm's effective Super EBC (Electron Beam Coating) on all their lenses. Again, I've included many sample images of all three of these issues: low contrast, vignetting and flare.
My overall conclusion of the TTArtisan lens is that it's a fun but imperfect lens. Some might call it character and, in many situations, the imperfections did in fact add character. Considering most of my images were street photographs, the optical 'problems' often made the images more interesting. However, this shouldn't be an excuse for a badly designed or executed optical lens. However, at $149 USD, the TTArtisan lens is totally worth that price. To contrast, I have never considered buying the Fujifilm XF27mmF2.8 R WR lens because it wasn't worth $400 USD to me.
For $149 USD, I could easily recommend the TTArtisan lens, as long as you understood the weaknesses of this lens. If you enjoy shooting at f/2.8, you will have to put up with vignetting, low contrast and extreme flare in backlit situations. Or maybe you like the way this lens renders with all its imperfections? If you're a street photographer that usually shoots at f/8 and rarely shoots towards the sun, the lens is sharp, contrasty and has lots of character. If you are okay shooting between f/4 and f/8, this lens is competent, especially for the price. Hopefully in the future TTArtisans can improve on the vignetting as well as their lens coating technology to help with contrast and flare. I would love to see a TTArtisan 18mmF2 and 14mmF2 in autofocus for the Fujifilm X Mount. At $250 cheaper than the Fujifilm equivalent, the TTArtisan 27mm lens will sell well, considering its competent performance. Thanks for reading and happy shooting!
About Author