Living in Europe, I have never had the chance to get to PhotoPlus Expo, but I am always jealous each year when I see the Facebook posts of people getting ready to work there or to just get a chance to have some hands-on time with the latest and newest tech. This week we also have some new updates from Fujifilm. Check everything below. This week's news digest should be a five-minute read.
Weekly News Digest is brought to you by the new Exposure X4 from Alien Skin Software. Exposure is the award-winning photo editor and organizer that provides unmatched creative tools and special effects, fast layering and retouching, and outstanding Fujifilm RAF processing quality. Exposure X4 features improved shadows and highlights, smart collections, perspective correction, a Lightroom migration tool, freely moveable light effects and more. Exposure is FujiLove's photo editor of choice. We invite you to try it free today.
The featured image was taken with the X-T3 with the XF100-400mm lens by S.Rebello.
---
Fujifilm updates:
In keeping with historical frequency, Fujifilm has released updates and firmware for selected lenses and cameras.
They say: "On this support website, the firmware update is provided for improvement of operability and performance of interchangeable lens camera body and compatibility with interchangeable lenses. Please use your cameras and lenses with the latest version of firmware."
Click here for the following latest updates:
X-H1 Ver.1.20
X-T2 Ver.4.30
X-T1 Ver.5.50
XF80mmF2.8 Ver.1.20
XF50-140mmF2.8 Ver.1.30
XF100-400mmF4.5-5.6 Ver.1.20
XC15-45mmF3.5-5.6 Ver.1.02
---
Exposure X4 webinar:
Exposure X4, photo editing software made by our friends at Alien Skin, is the best-ever version of their product and it takes care of Fujifilm files even better now. Make sure you join us on this upcoming FujiLove/Alien Skin free webinar where Andrea Livieri, Fujifilm landscape shooter, will be walking us through Exposure, sharing his favourite new features and explaining his photo editing workflow.
Space is limited, so sign up today.
---
Fujifilm party in Quezon City
Today (Saturday 27 October 2018) Fujifilm Philippines is hosting a party  exclusively for Fujifilm users.  So, if you are a Fujifilm fan and free around 6:30pm – 10:00pm, make sure you head down.
Check this link for more info.
FUJIFILM Thanksgiving party at Vertis North, Quezon City, on October 27, 2018 (Saturday), 6PM onwards.
This fun event EXCLUSIVE ONLY TO FUJIFILM USERS is right after the FUJIFILM X-T3 Consumer Experience event. See you there and check out also the Photo Exhibit featuring the top entries at the Nationwide Photo Walk 2018. Get to know fellow X-users, watch performances by Reneé Dominique and others, win Raffle Prizes, and savor sumptuous food & drinks.
---
PhotoPlus Expo
PhotoPlus is an annual, three-day photography event held in New York City. Fujifilm North America will be there at booth 537 and 574 with all the new stuff for you to look at. They also have a free health check for your camera kit. Click here for more info and make sure you check out the speakers' schedule.
My pick for speakers would be Emily Soto, Kara Mercer, Michelle Turner and Elia Locardi.
PhotoPlus Expo returns in 2018 to bring together photographers from across the USA for seminars, workshops, photo walks, master classes, and a huge range of exhibitors. Visit the FUJIFILM Booth 537 and receive a free Check & Clean for existing X/GFX users, free daylong equipment loans, and find out about live speaking engagements from FUJIFILM photographers. FUJIFILM experts will also be on site to offer their tips and advice for getting the best out of your X Series or GFX system gear.
Swing by Wonder Photo Shop in the Flatiron district of NYC with your X Series gear for FREE Check & Clean service. Peruse the space and get inspired!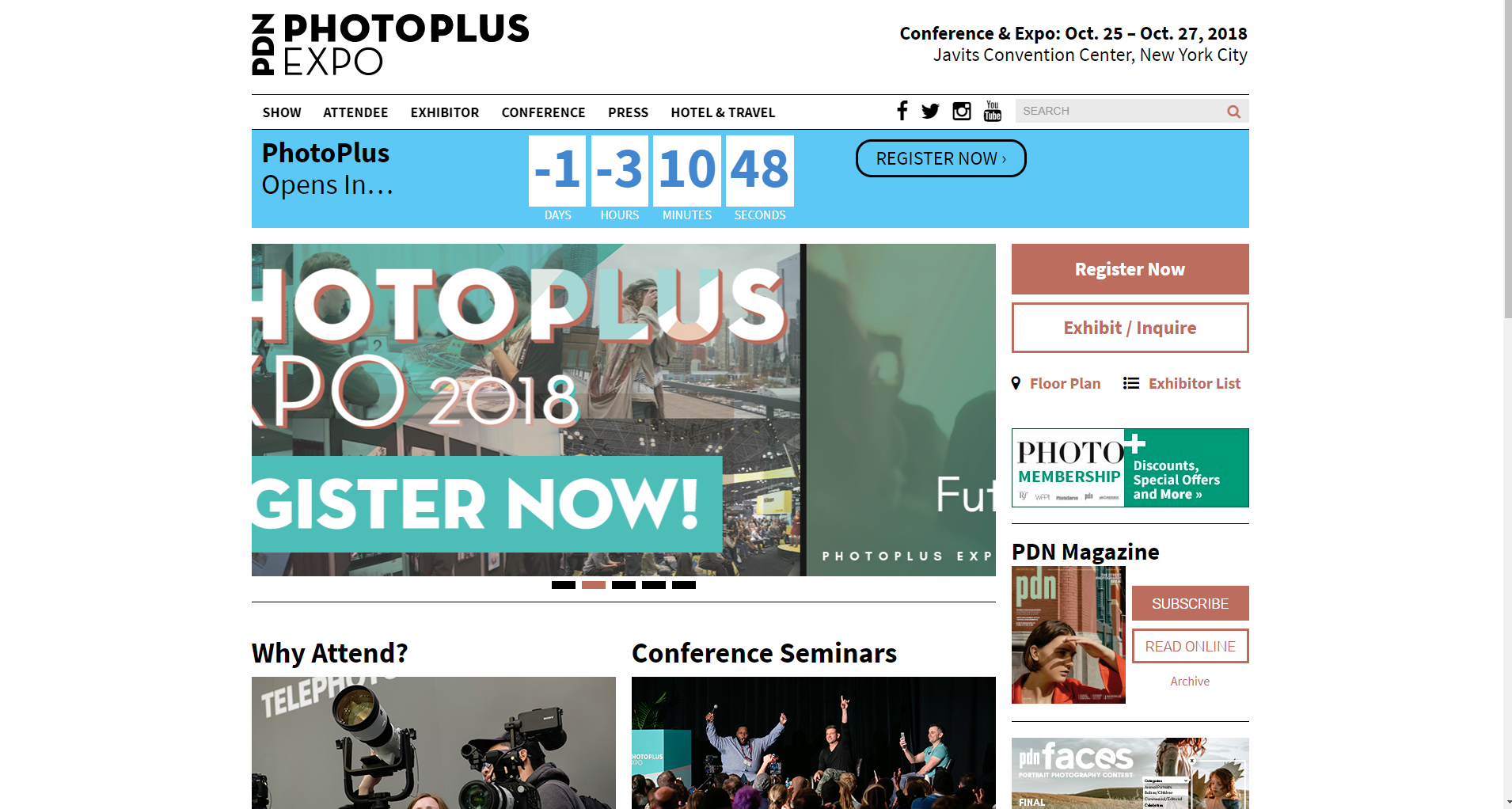 ---
Instax SQUARE SQ20
I am a huge fan of the Instax system. The little printers are awesome but I really enjoy using the cameras too. This newest offering, the SQ20, is looking pretty smart.  Check this link out if you are interested in learning more.
The frame grab system will be great fun to use and a great way to capture some action shots. "Shoot a video up to 15 seconds long, use the dial on the back of the camera to select the frame that captures the best moment and print your photo."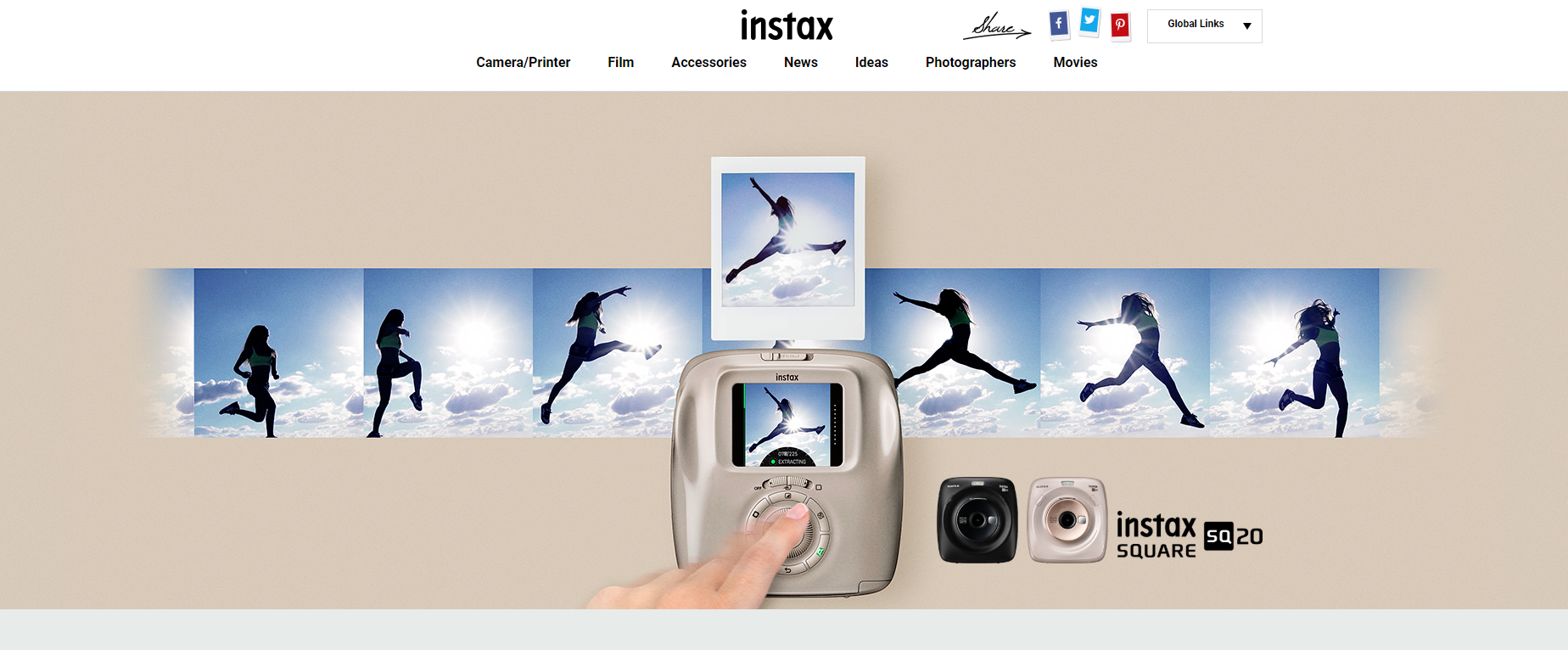 ---
Links to official Fujifilm events around the world
---
Want to get in touch? Email us at newsroom@fujilove.com.
About Author