It's been a super busy week and Photokina has answered many questions about the future of Fujifilm. So, what can we learn from the recent announcements? Yes, they have new hardware and more support for post-production workflow, but what is the wider subtext of these announcements as people who have invested both time and money into the Fujifilm ecosystem, either as a working pro or an avid user of the brand?
Weekly News Digest is brought to you by the new Exposure X4 from Alien Skin Software. Exposure is the award-winning photo editor and organizer that provides unmatched creative tools and special effects, fast layering and retouching, and outstanding Fujifilm RAF processing quality. Exposure X4 features improved shadows and highlights, smart collections, perspective correction, a Lightroom migration tool, freely moveable light effects, and more. Exposure is FujiLove's photo editor of choice. We invite you to try it free today.
The best answer I can find is that Fujifilm is confident in the future and confidence in the future for a photography company seems to be a rare thing. Let me explain a little more.
The September announcements give me confidence that the direction that Fujifilm is moving in is the right one. They are scaling up, growing and exceeding expectations. They are not just looking to be a force within the mirrorless market but to solidify their place in the whole camera market. The GFX 50R and X-T3 shows that they understand the range of photographers that they supply and the GFX 100 concept demonstrates that they are looking to fully support the needs of both ends of the market. In short, Fujifilm are ready to be as serious as you are about your photography. From the awesome little XP120 to the GFX range, they have something for everyone. Well almost. There is no news of an XF or GF tilt-shift lens. Maybe next year…!
Featured image above by Sandro Georgi.
GFX 50R
This is one mighty stunning camera. By the sound of the early reports, it looks as good as it works.
As a quick summary, if the first GFX was part of the X-T range, this is the pro version of the camera. In other words, this is a rangefinder version of the GFX. The GFX 50R will be released in November 2018 and incorporates a large sensor approximately 1.7 times the size of a full-size 35mm image sensor. Weighing just 775g (145g lighter than the GFX 50S), this is one camera I am very interested in looking at adding into my collection.
If you want to have a detailed breakdown and review of the camera, check out this review by official Fujifilm X-Photographer Sandro Georgi.
The GFX 50R produces ultra-high image quality by incorporating Fujifilm G Format Image Sensor with 51.4 million pixels, high-speed image processing engine X-Processor Pro.
Check out the video Fujifilm produced with Kevin Mullins.
---
GFX 100 Concept Camera
This is very interesting and this seems to be the camera that demonstrates that Fujifilm is going for the top spot in all camera markets. Not only does this camera have 102 million megapixels but it is the first to incorporate phase detection pixels throughout the entire sensor. All of this tech is stacked on a new built-in image stabilisation system that Fujifilm has created. I am very excited about this camera to say the least.
Read more about the new concept camera >>
The Fujifilm press release says, "Concept for a new flagship model capable of producing world-leading image quality with the world's highest 102 million pixels image sensor. A new GFX Series medium format mirrorless digital camera incorporating large sensor approximately 1.7 times the size of full-size 35mm image sensor. It fully satisfies a diverse range of customer needs with high functionality including high-speed/high-precision autofocus, built-in image stabilisation features, and 4K video shooting capability."
---
Three New GFX lenses
Fans and users of the GFX range have a great deal to look forward to, as the new lens options give a range of distance and portability. The following specs and notes are taken directly from the Fujifilm website.
GF100-200mm F5.6 R LM OIS WR
With a focal distance of 100mm to 200mm (equivalent to 79-158mm in the 35mm film format), this telephoto zoom lens is ideal for shooting scenery.
Together with the GF1.4X TC WR teleconverter, which extends the focal distance of the main lens by approximately 1.4 times, photographers can shoot scenes with a focal distance of 140mm to 280mm (equivalent to 111-221mm in the 35mm film format).
GF50mm F3.5 R LM WR
Thin standard single focus lens achieves a focal distance of 50mm (equivalent to 40mm in the 35mm film format).
When used together with the compact lightweight medium-format mirrorless digital camera FUJIFILM GFX 50R (GFX 50R) announced today, it creates a highly portable medium format mirrorless digital camera system that supports quick and easy shooting.
GF45-100mm F4 R LM OIS WR
With a focal distance of 45mm to 100mm (equivalent to 36-79mm in the 35mm film format), this medium-range telephoto zoom lens is highly convenient and suitable for a wide range of different scenes, particularly snapshots and portrait photographs.
Together with the FUJINON Lens GF32-64mmF4 R LM WR, which is already available in the market, and the GF100-200mmF4 R LM OIS WR, which has now been added to the roadmap, photographers can shoot scenes with a focal distance of 32mm to 200mm (equivalent to 25-158mm in the 35mm film format).
Current Lens Roadmaps GF & GFX
With all the recent announcements about lenses, I wanted to just make sure everyone had a refreshed and updated look at the lens roadmaps for both of the GFX and XF series of lenses. 
Points to note:
This is not the image of final product.
The roadmap is as of July 2018. Specifications are subject to change.
The focal length in brackets is 35mm format equivalent.
MK lenses are for cinema application.
---
Capture One
I have always had a fondness for the amazing programs that the team over at Phase One have made. For what seems like a long time, many people in the Fujifilm community have wanted and have been asking for full Fujifilm/Capture One support, so it's with great news that the following software is available:
Capture One Express Fujifilm (Free)
Free essential image editing tools for Fujifilm cameras
Capture One Pro Fujifilm
Full-featured image capture and editing for Fujifilm cameras
Capture One Pro
Full-featured image capture and editing for 500+ cameras including Fujifilm
For tethering you can shoot with the GFX 50S, X-H1, X-T3, X-T2, X-T1 and X-Pro2, and we assume the new cameras will be supported too.
For more information, software downloads and pricing, go ahead and visit the Phase One website.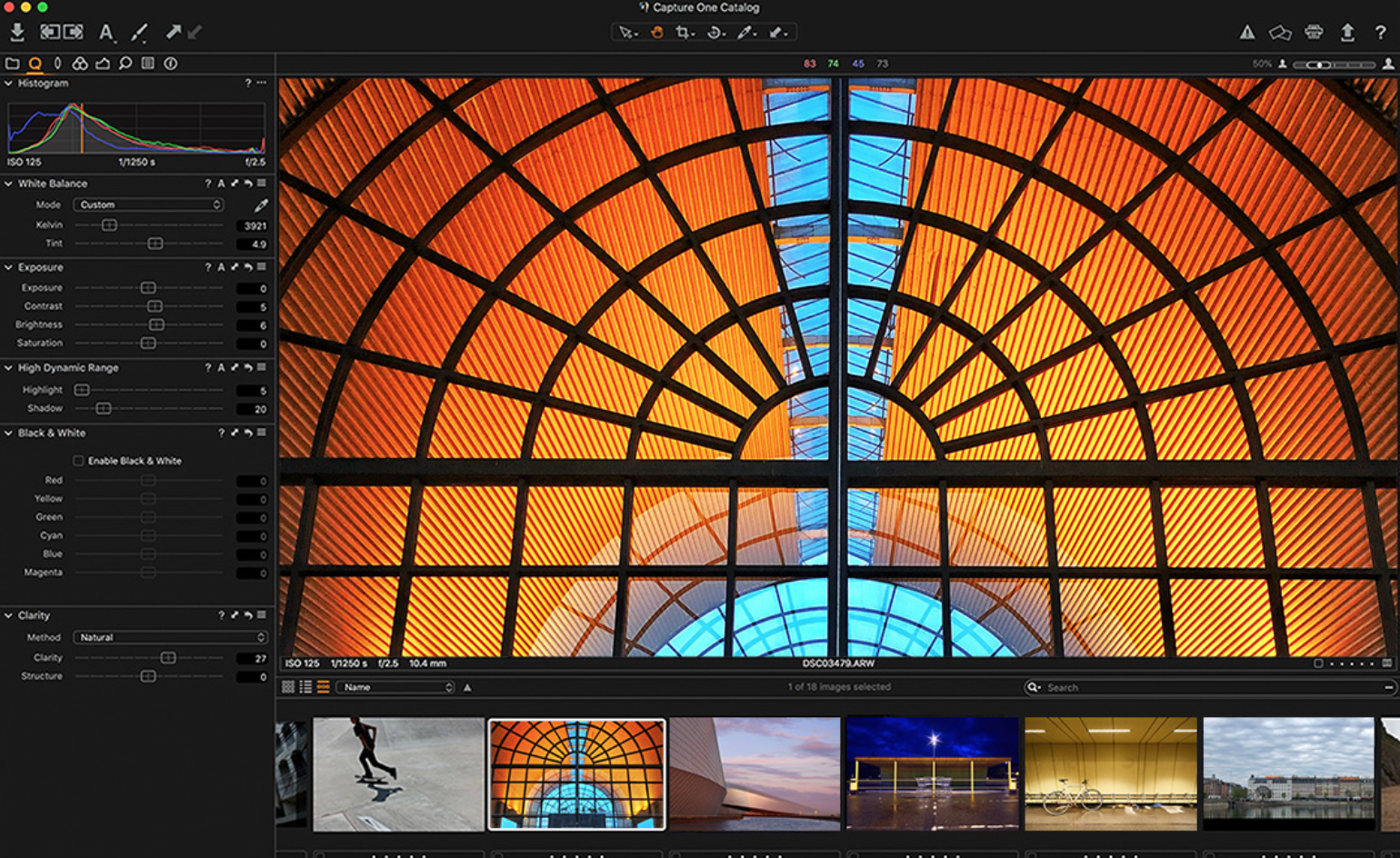 ---
Two New UA Series 4K broadcast lenses
Fujinon has announced two new UA series lens. The UA46x13.5BERD broadcast zoom lens (due out in May 2019) and the bigger UA70x8.7BESM broadcast zoom lens (due out November 2018).
The UA46x13.5 offers the world's highest 46x zoom among portable 4K broadcast lenses, covering the focal lengths from 13.5mm on the wide-angle end to 621mm in telephoto. Read more about these two new lenses here.
Foreseeing the spread of 4K video, Fujifilm launched the world's first 4K-compatible broadcast lens in 2015. Since then, the company has rapidly expanded the lineup to lead the industry, catering to the needs for 4K video production, while also addressed a demand for HD video of even greater image quality, thereby facilitating premium-quality video production.
The UA46x13.5 is a portable 4K broadcast lens that offers the world's highest zoom magnification of 46x and world's longest focal length of 621mm. The UA70x8.7 is a box-type lens that covers most frequently-used focal lengths from 8.7mm on the wide-angle end to 610mm in telephoto. The UA46x13.5 will be released in May 2019, while the UA70x8.7 is scheduled to be released in November 2018.
With the introduction of the two new models, Fujifilm will meet the diversifying needs of broadcast production with an extensive lineup of eleven lenses in total.
---
Links to official Fujifilm events around the world
---
Want to get in touch? Email us at newsroom@fujilove.com.
About Author