Fujifilm announced today the Fujinon XF16-80mm f/4 R OIS WR lens for the X-Series and the Fujinon GF50mm f/3.5 R LM WR for the GFX system.
No summer holidays for Fujifilm! They seem to be working really hard and just today Fujifilm announced two new lenses. Let's have a closer look.
XF16-80mm f/4 R OIS WR
According to Fujifilm, this "latest addition to the X Series lens lineup boasts the highest amount of optical stabilisation in any interchangeable lens. Lightweight (440g) and Compact (88.9mm in length), it boasts a range of focal lengths from wide angel to mid telephoto with a constant F4 aperture making it the ideal lens to travel with.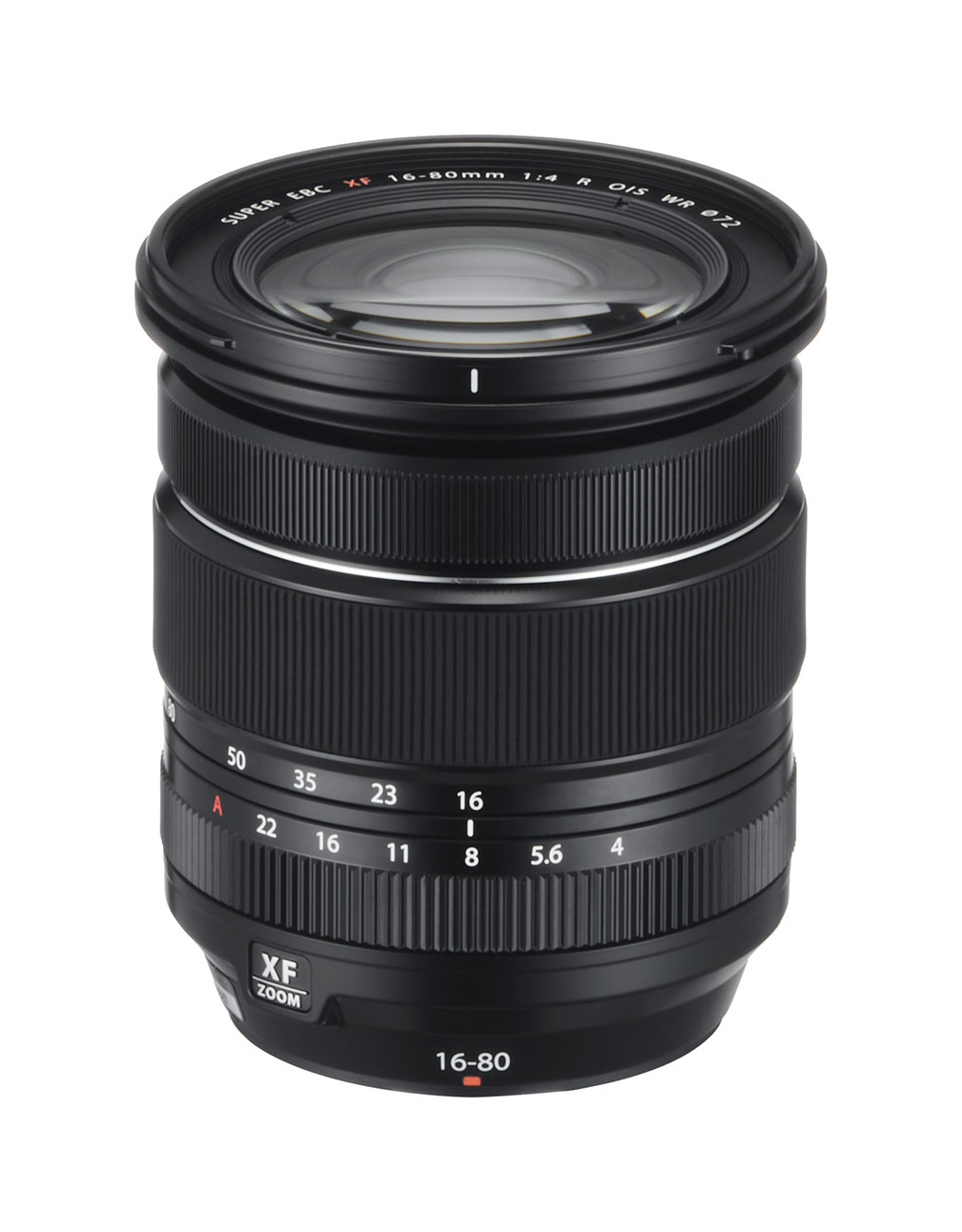 This new lens has a maximum aperture value of F4 throughout the focal length of 16-80mm (equivalent to 24-122mm in the 35mm film format).  This lens has a minimum shooting distance of 35 cm over the entire zoom range, which gives a maximum shooting magnification of 0.25x.The compact and lightweight lens weighs only 440g which is approximately 40% lighter than an equivalent lens for a 35mm format system.
When attached to an X-T3 the kit weighs only 979g and 823g when combined with X-T30, making it the ultimate travel combination.  This new standard zoom lens features 6.0 stops OIS, meaning you can comfortably shoot in a wide variety of situations from a night scene or indoors without worrying about camera shake.
Read more about the brand new XF16-80mm f/4 R OIS WR on Fujifilm's website >>>
GF50mmF3.5 R LM WR
The GF50mmF3.5 R LM WR, the tenth GF lens to be released, has the maximum aperture of f3.5 and the focal length of 50mm (equivalent to 40mm in the 35mm format equivalent). Weighing just 335g, the lens, when mounted on the FUJIFILM GFX 50R ("GFX 50R"), realizes the world's most lightweight Large Format mirrorless camera system with the combined weight of 1,110g. The compact system makes it a perfect choice for snapshots and landscape photography.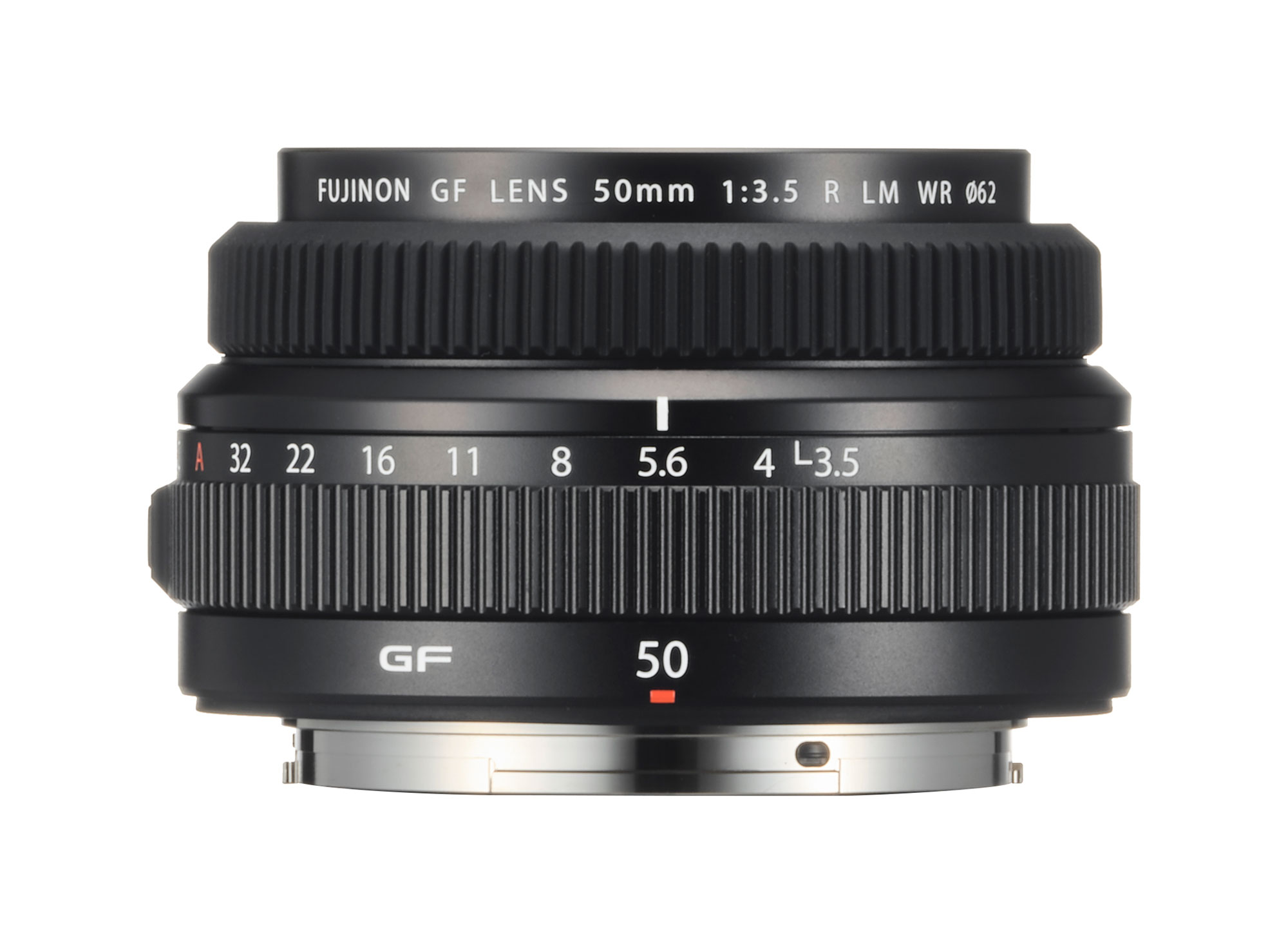 The GF50mmF3.5 R LM WR, to be released this time, consists of 9 lens elements in 6 groups, including one aspherical lens. It controls spherical aberration and distortion thoroughly to achieve an astonishing image sharpness and wide tonal gradation. The compact design measuring just 48mm in length and weighing 335g is complimented with silent and high-speed autofocus (AF) to provide exceptional mobility. Furthermore, the lens is dust and weather resistant and can be used in temperatures as low as -10°C, facilitating photography in light rain or in dusty outdoor areas. These features make it highly reliable photographic equipment suitable for professional photographers.
Read more about the brand new GF50mmF3.5 R LM WR on the Fujifilm website >>>
About Author