The first X Summit of 2023 was held today in Bangkok, with Fujifilm announcing not just a new camera and a new lens, but a new X app as well. Check out our round-up of today's announcements below and don't forget to catch up on the summit in full.
X-S20
Fujifilm has announced its newest camera, the X-S20, a lightweight, compact form factor reminiscent of its predecessor, the X-S10. The X-S20 brings new features including AI-based subject-detection autofocus (AF), the capability to record 6.2K/30P video and stream 4K/60P video natively through USB-C.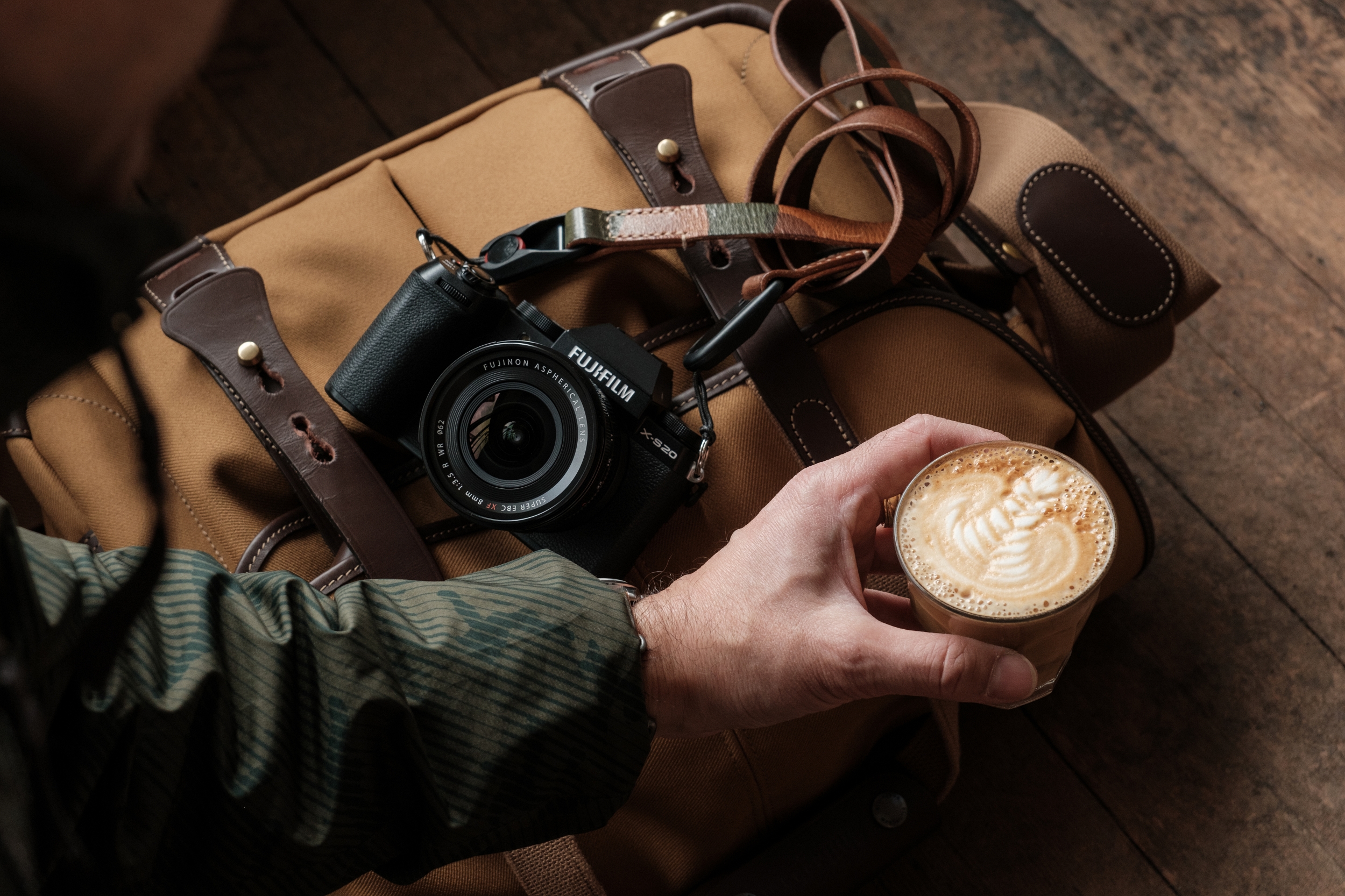 According to Lisa Baxt, Marketing Director of the Electronic Imaging Division for FUJIFILM North America, the "X-S20 is truly a dream camera for any content creator looking to take their photos and videos creation to the next level, but especially for the ones that are documenting their lives, traveling the world, or streaming their stories online. It offers premium image quality and advanced portability, catering to a variety of image creation styles ranging from casual self-portraits to full-fledged photography and videography. With content creators turning to digital cameras more than ever before, we are confident that X-S20 will be well received by users pushing long-form content to platforms, like Twitch, especially since no fees are required to unlock the feature."
Main features
High image quality and high-performance AF
Back-illuminated 26.1MP sensor "X-TransTM CMOS 4" and high-speed image processing engine "X-Processor 5"
Subject-detection AF developed with deep learning/artificial intelligence (AI) technology
AUTO mode, which automatically selects optimum settings according to scenes
19 Film Simulations, including Nostalgic Neg.
High-capacity battery and high-performance in-body image stabilization (IBIS) mechanism in a lightweight form factor
Compact and lightweight body (491g)
Signature large grip for reliable handheld stability
NP-W235 high-capacity battery with Economy Mode, which doubles the number of frames compared to X-S10
Five-axis IBIS mechanism that offers up to 7.0-stops
36-million-dot Electronic Viewfinder (EVF) with 0.62x magnification as well as a 1.84-million-dot rear LCD monitor with vari-angle structure
Optional tripod grip accessories, TG-BT1, for vlogging
6.2K/30P video recording and other extensive video functions including the new Vlog Mode
2K/30P 4:2:2 10-bit video, hi-speed 1080/240P slow motion and 4K/60P streaming through USB-C
F-Log2 for recording video with expanded 13+ stops dynamic range
New Vlog mode
Connection to computer for use as a webcam via a USB-C cable without the need for additional software
Pricing and availability
Available from authorised Fujifilm dealers on or around 29th June 2023
X-S20 camera body in black: $1299.95USD
X-S20 + XC15-45mmF3.5-5.6 OIS PZ Lens Kit: $1399.95USD
X-S20 + XF18-55mmF2.8-4 R LM OIS Lens Kit: $1699.95USD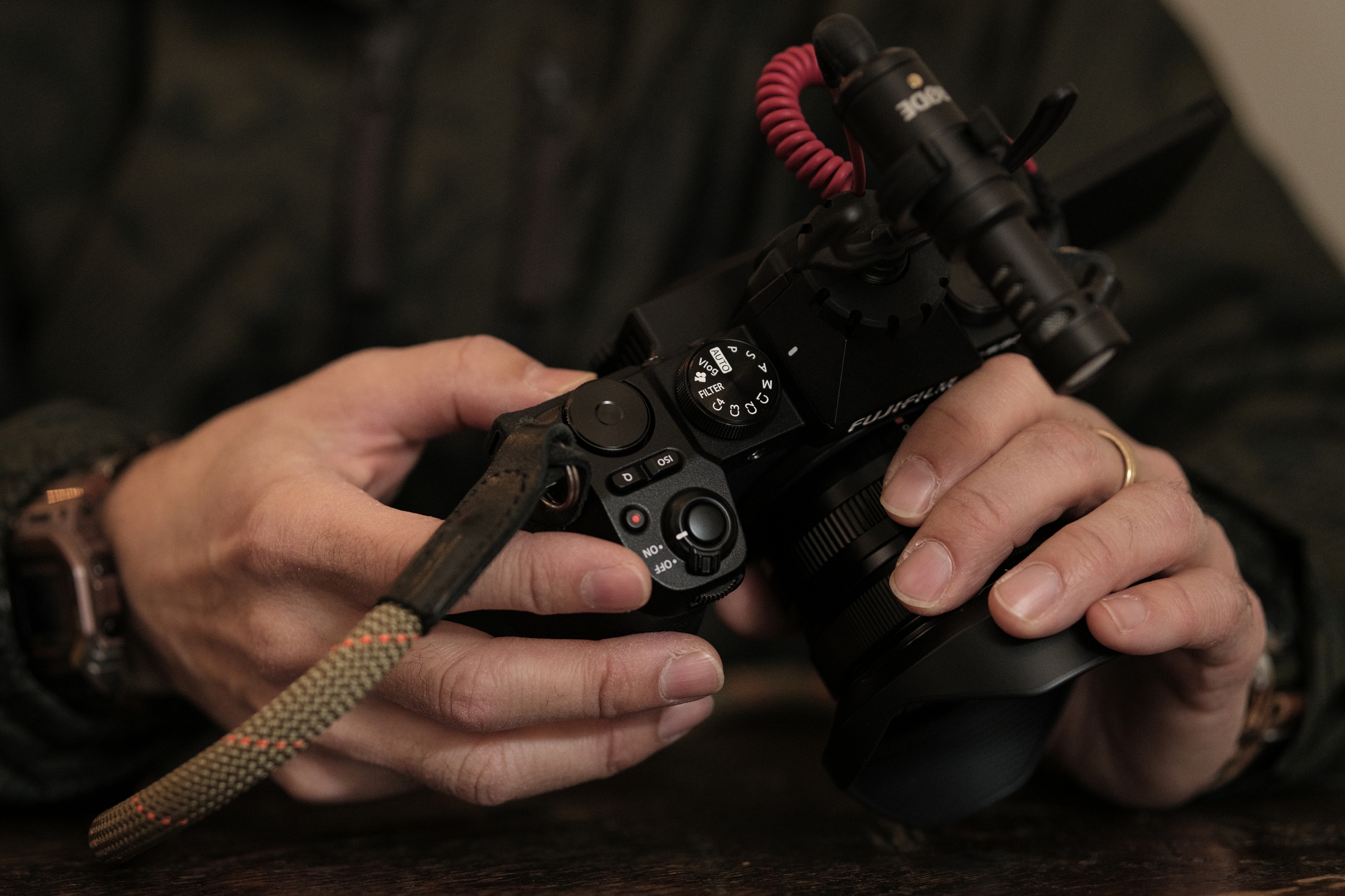 XF8mmF3.5 R WR
Fujifilm has also announced a new lens, the XF8mmF3.5 R WR, a lightweight and weather-resistant lens offering a focal length of 12mm (35mm equivalent) and an angle of view of over 120°.
"XF8mmF3.5 is an incredibly compact, wide-angle lens that will help image makers unlock another way of creatively seeing the world," said Lisa Baxt, marketing director, Electronic Imaging Division, FUJIFILM North America Corporation. "Its impressive wide angle of view and compact design makes it small enough to be an everyday carry item, which is critical for photographers with specialties including landscape, architecture, or real estate. We're excited to see this lens become a must-have for everyone in the X Series family."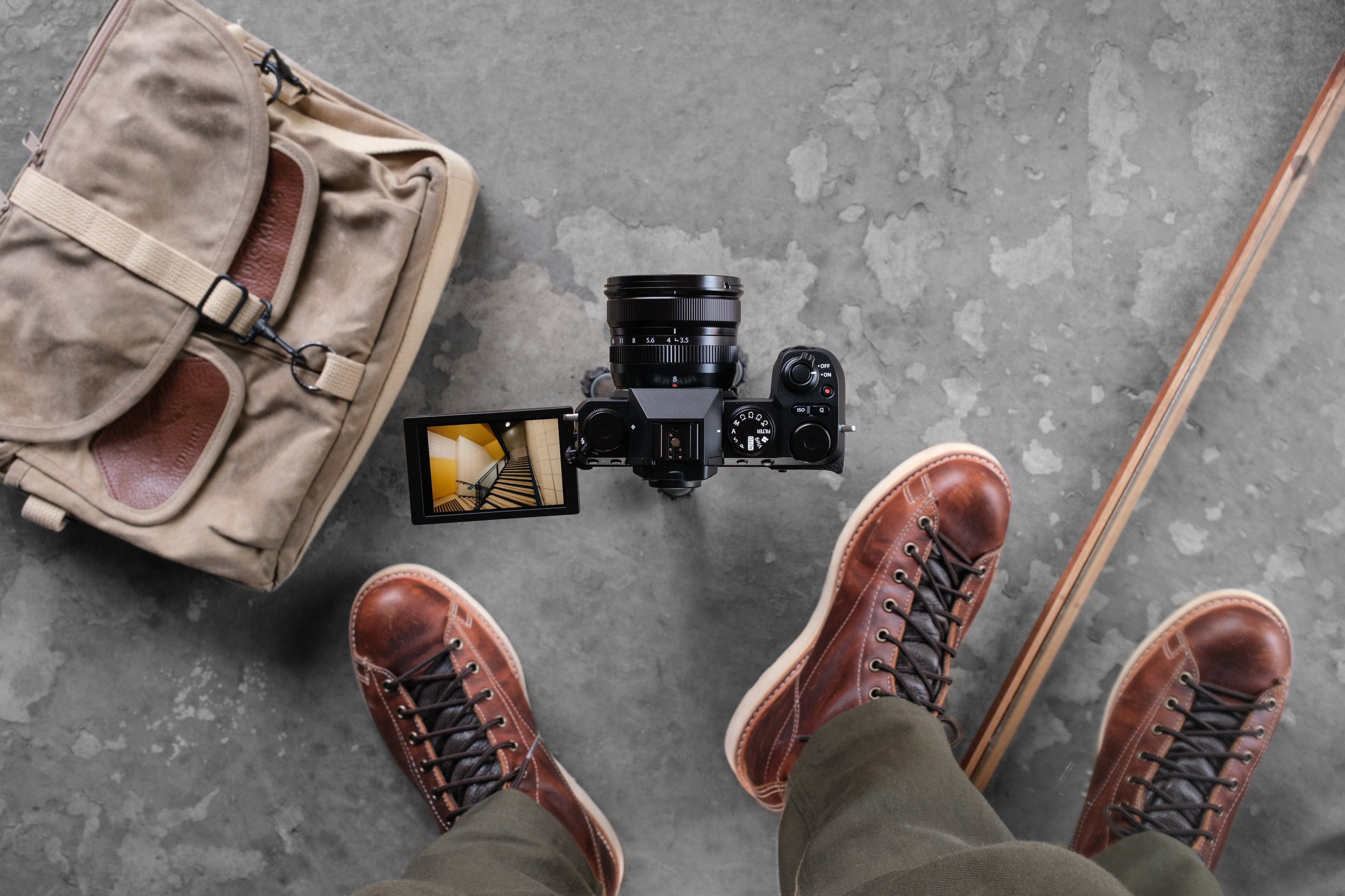 Main features
X Series' widest-angle prime lens
Equivalent 35mm focal length of 12mm and view of 121° diagonally and 112° horizontally
12 lens elements in nine groups (including 3 aspherical and 2 extra-low dispersion elements)
Fast autofocus speed (up to 0.02 seconds)
Compact design means UWA, everyday
Lightweight and compact form factor at is just over 2 inches long, weighing approximately 215g
Versatile filter thread size of 62mm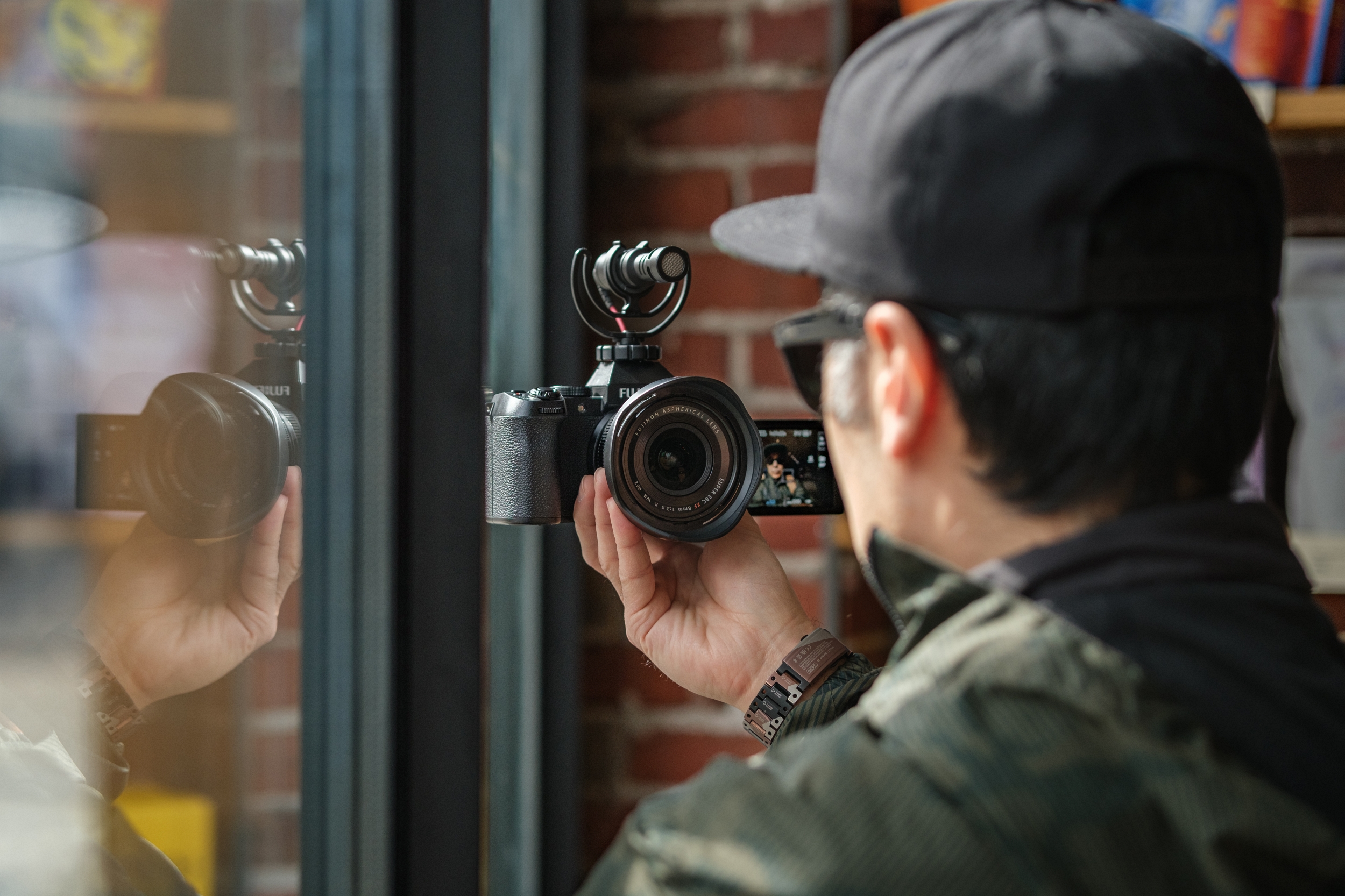 Dust and weather-resistant and capable of operating in low temperatures
Dust- and weather-resistance through weather sealing at 10 locations
Fluorine coating on front lens element to repel water and protect from stains
Can operate in temperatures as low as -10°C
Pricing and availability
Available on or around 29th June 2023 at a suggested retail price of $799.95USD.
XApp
A new and long-awaited Fujifilm app has also been announced today with the launch of FUJIFILM XApp, designed for use with compatible X Series and GFX cameras (see applicable models below).
XApp joins the FUJIFILM Camera Remote app (Camera Remote), which connects a Wi-Fi compatible digital camera with a Smartphone (or tablet) for remote image making, image transfer, and viewing. The features of XApp have been significantly enhanced for optimal usability, including a variety of new features primarily around wireless connectivity and speed.
"Fujifilm listened carefully to user feedback when developing the FUJIFILM XApp," said Lisa Baxt, marketing director, Electronic Imaging Division, FUJIFILM North America Corporation. "The new XApp has been engineered to provide superior connectivity and a host of useful functions that will enable our users to document, archive, and share photos created on Fujifilm cameras. We are passionate about the digital advancement of our electronic imaging business, and the new XApp is a perfect example of our continued evolution."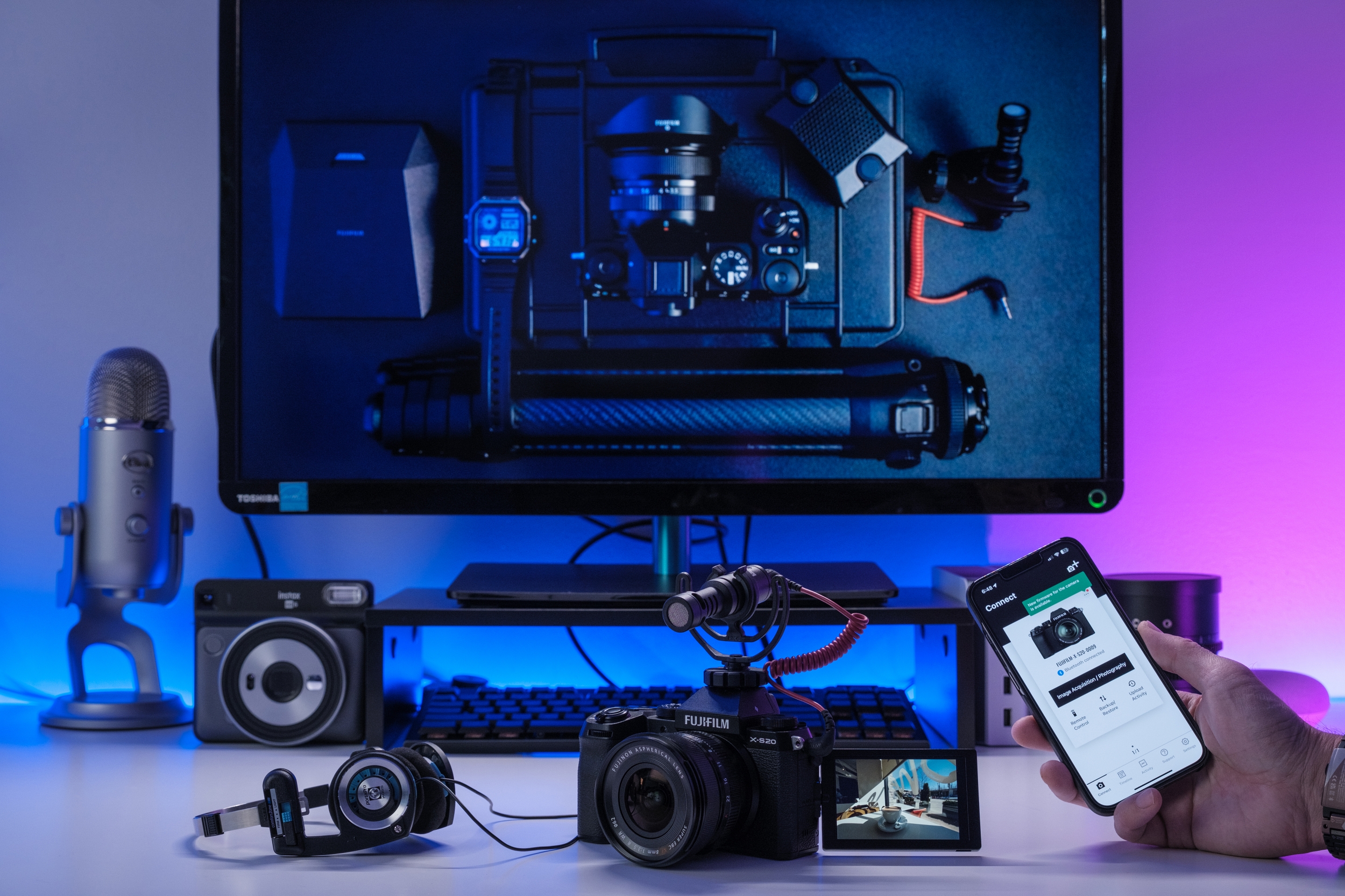 Main features
Enhanced design, speed, and image transfer capabilities
Quicker and smoother connectivity between the camera and smartphone/tablets compared to the Camera Remote App
Seamless posting and sharing of images to social media directly from XApp.
Increased text size and high-contrast black and white design for enhanced user experience
Wireless connectivity for ease of image-making
Remote camera operation and live view via Bluetooth
Ability to save favourite camera settings
Automatic syncing of date, time and geolocation with compatible cameras
Activity and Timeline functions enable personalized data and file transfer options
Easy reference for camera/lens/Film Simulation used thanks to new Activity function
Chronological view of critical information (e.g. number of images, image location, camera/lens used) via new Timeline function 
Firmware Update Notifications
XApp issues a notification when new firmware is released for the user's applicable, compatible GFX System or X Series digital camera. The user simply follows the instructions in the notification to easily ensure the camera's firmware is up to date.
Compatible models
Without added firmware: X-S20
With added firmware:

X Series: X-H2S, X-H2, X-Pro3, X-T5, X-T4, X-T3, X-T30 II, X-T30, X-S10, X-E4, X100V
GFX Series: GFX100, GFX100S, GFX50S II, GFX50R
Supported operating systems
iOS 13, 14, 15, 16 Android OS 11, 12, 13
Availability
FUJIFILM XApp Smartphone App will be available for download on May 25, 2023, for compatible iOS and Android users. For more information or to download the necessary firmware to your GFX System or X Series digital camera, please click here.
All images in this article courtesy of Take Kayo.