Updated 1st Feb 2019
How times change! Just a few years ago we were desperate for a decent flash system dedicated to Fujifilm cameras – one with TTL (Through The Lens metering) and HSS (High Speed Sync) compatibility. When I searched on the B&H website for 'Fujifilm TTL Flash' this morning, it returned 56 options. Decent flash units of any size are now readily available from a variety of manufacturers. 
In this article I take you through the dedicated options for our Fujifilm cameras that range from $50 to $5000. I'm going to avoid listing the many excellent flash guns that work in full manual mode with Fujifilm cameras as they are too numerous. The pick of the bunch for me in the dark days before HSS came to Fujifilm were the Cactus RF60 and V6 (Mk1) combo. Unfortunately the V6 Mk2 tranceiver was less successful with a 'one unit fits all makes of camera' hot shoe design. Fujifilm camera users of the Cactus V6 mk2 are split between those whose units work faultlessly and those who can't get them to work at all, including me. I've tried many units and many firmwares with no consistent results.
This list is a work in progress so as new units come to market I'll add them here. Please kindly let me know in the comments section or via the Fujilove Facebook page if you have something to point out that needs amending 🙂
Cameras come and go so fast in the Fujifilm X system that it is hard to keep up at times. Although the X-T3 and X-H1 have new shutter mechanisms, they are still fully compatible with the Fujifilm standard of HSS and TTL functionality.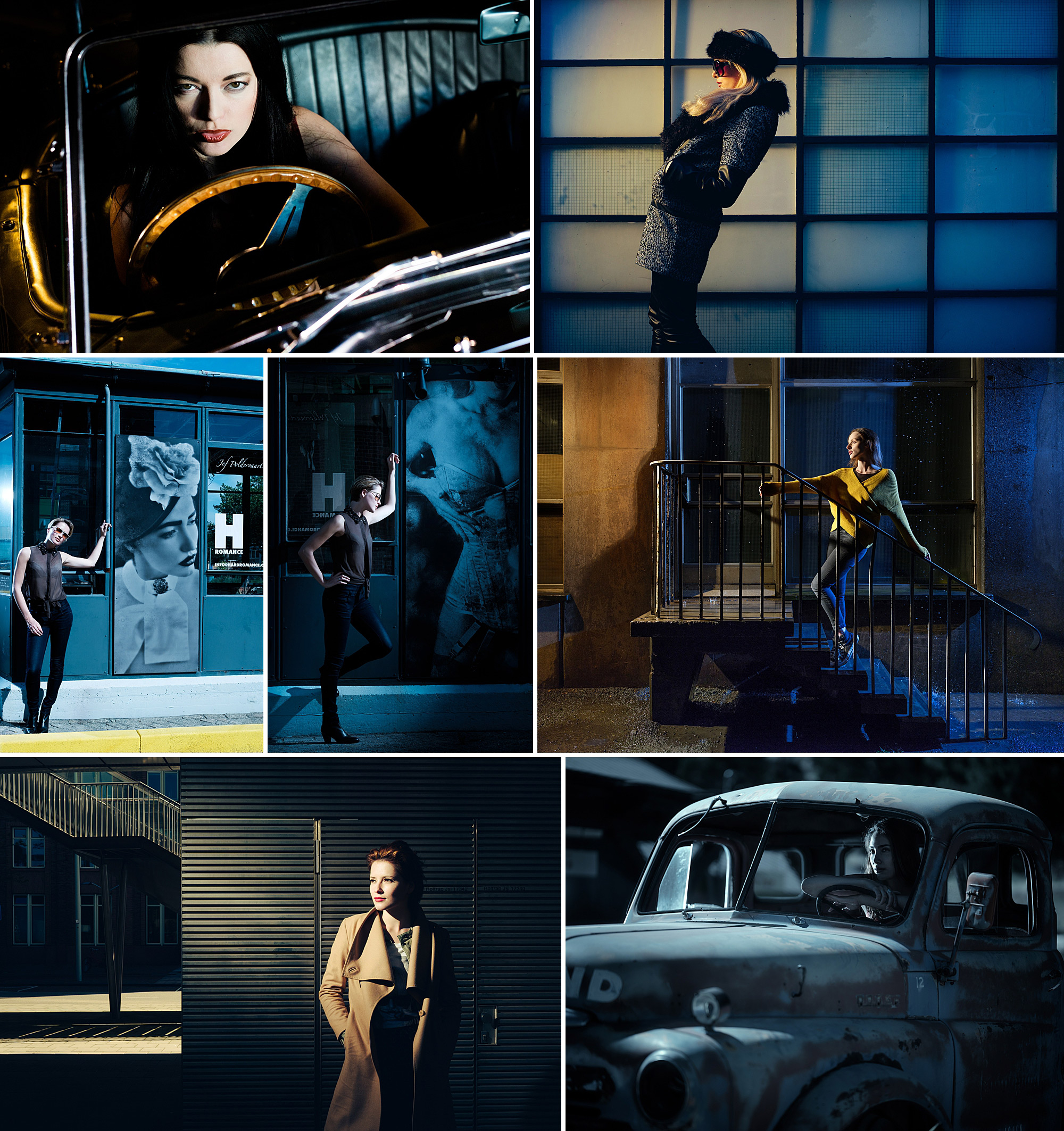 Part 1: Dedicated hot shoe flash/speedlight options
Fujifilm EF-X8 (TTL): Starting small, we have the 'pop up' flash unit that came in the box with the X-T1 and some other X Series cameras: the Fujifilm EF-X8. It's not available to purchase separately and, to be honest, it has limited uses. I got my second EF-X8 in the box with my X-H1. I tested that one on the X-T2 and it worked fine, but it didn't work at all on the GFX. I mention it here for completeness.
Fujifilm EF-X20 (TTL): There are some photographers who love working with a small blip of flash from close to the camera and for them the Fujifilm EF-x20 is by far the best unit, released to accompany the X30 camera. It is self-powered, packs a punch with a guide number of 20 and it sits closely to the lens. There is a risk of getting a shadow from larger lenses and lens hoods, so the tapered f/2 XF series lenses or the X100 series cameras are best-suited to work with this flash.
Fujifilm EF-20 (TTL): Like the EF-X20, this unit has a guide number of 20 but it also has the ability to tilt upwards by 90°. It is quite a bit bigger than its smaller predecessor and takes two AA batteries.
Fujifilm EF-42 (TTL): This mid-sized flash unit runs on 4 AA sized batteries. It doesn't represent great value for money but it does have the Fujifilm logo on the front, so that will reassure some users.
Fujifilm EF-500 (TTL, HSS and wireless remote): This top-of-the-range hot shoe flash unit from Fujifilm was the first fully featured, in-house designed flash unit. This flash is compatible with the widest selection of Fujifilm X and GFX cameras. The EF-500 is heavy and can put quite a bit of strain on an X Series camera top plate, especially when the camera is used in portrait mode. The wireless remote feature requires a second EF-500 unit, as there is no dedicated transceiver available from Fujifilm.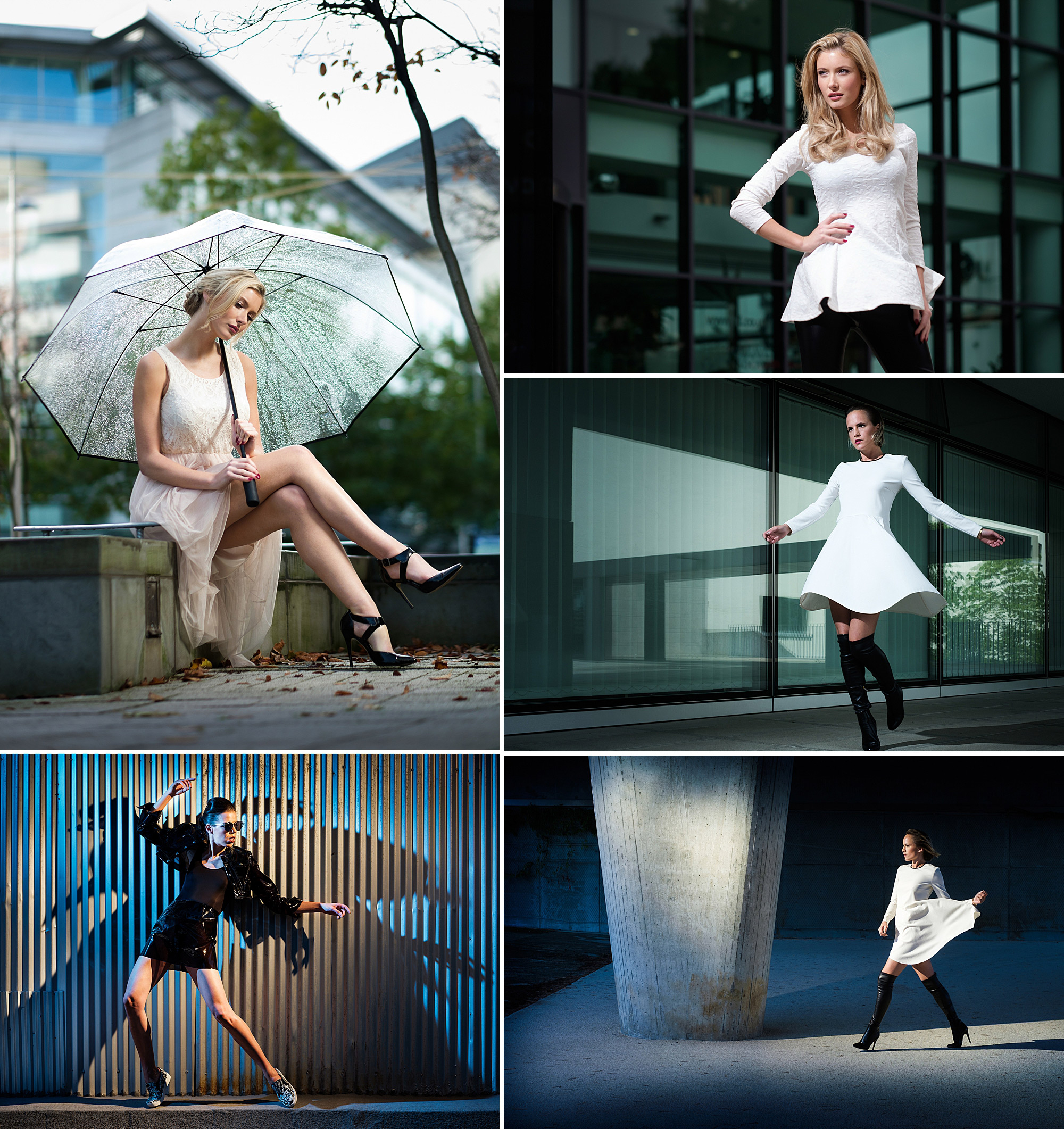 Godox TT350F (TTL, HSS and wireless remote): This well-loved compact Speedlight from Godox can be used as a shoe mount flash unit or as a wireless radio transmitter both in firing or non-firing master mode. It can also be used remotely in receive mode. The TT350F is compatible with the complete Godox 2.4GHz system that includes the fabulous AD-200 and AD-600 units, among others. I found the output power of the TT350 to be a bit limiting and the radio transmitter range to be quite short. It's okay in a studio, perhaps, but not great on location. A Godox X-1TF or Godox XProF are better RF transmitter options for controlling remote flashes.
Godox TT685F (TTL, HSS and wireless remote): This well-designed flash unit is on par with the best from the likes of Canon and Nikon. It takes 4 AA batteries and is a direct competitor to the Fujifilm EF-500. The TT685F is compatible with the complete Godox 2.4GHz system that includes the fabulous AD-200 and AD-600 units, among others.
Godox V860llF (TTL, HSS and wireless remote): The V860llF (or Ving 860llF to give it its full name) is the flag ship hot shoe flash from Godox. It uses a long-lasting, removable and rechargeable lithium battery instead of pesky AA cells. I consider the Godox V860llF is the best on-camera flash unit for Fujifilm cameras out there right now. The V860llF is compatible with the complete Godox 2.4GHz system that includes the fabulous AD-200 and AD-600 units, among others.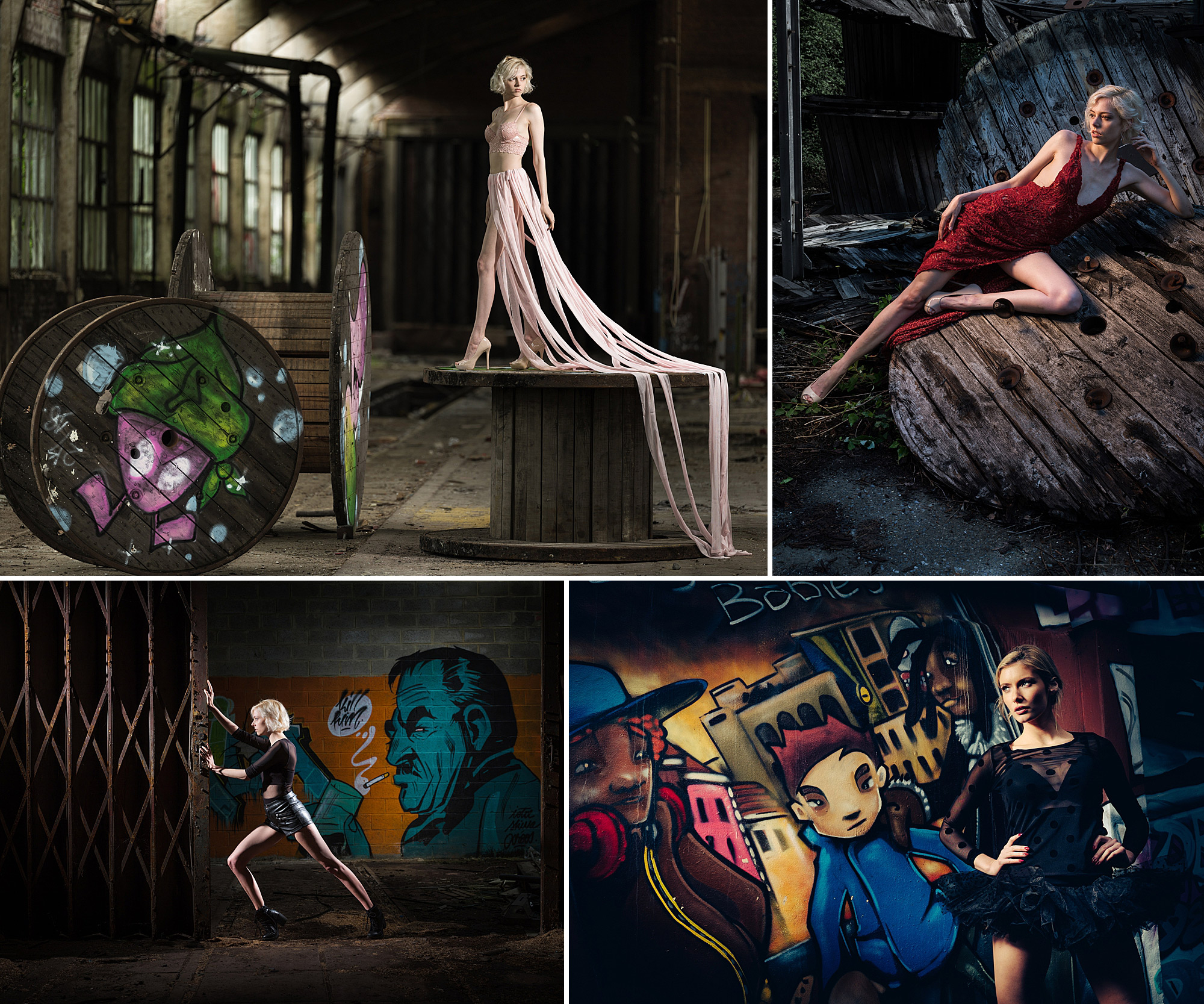 Nissin i40 (TTL): This very compact Speedlight looks in proportion when mounted on a Fujifilm X Series camera. It offers Fujifilm TTL control and takes 4 AA size batteries. The i40 is not firmware-upgradable without sending the unit back to the factory and early units are not capable of HSS with Fujifilm cameras.
Nissin i60A: It's the big brother of the i40 and is compatible with the excellent Nissin Air 10s dedicated transmitter for Fujifilm cameras that offers TTL, HSS and rear curtain sync.
Nissin Di700: This is the flagship speedlight in the Nissin range. It has a 2.4 ghz transceiver built-in and does all the things a Speedlight should do.
Nissin MG10: Is a high-powered hammerhead flash gun that requires a commander to trigger it. It's not a hot-shoe-mounted flash but would partner well with the Di700.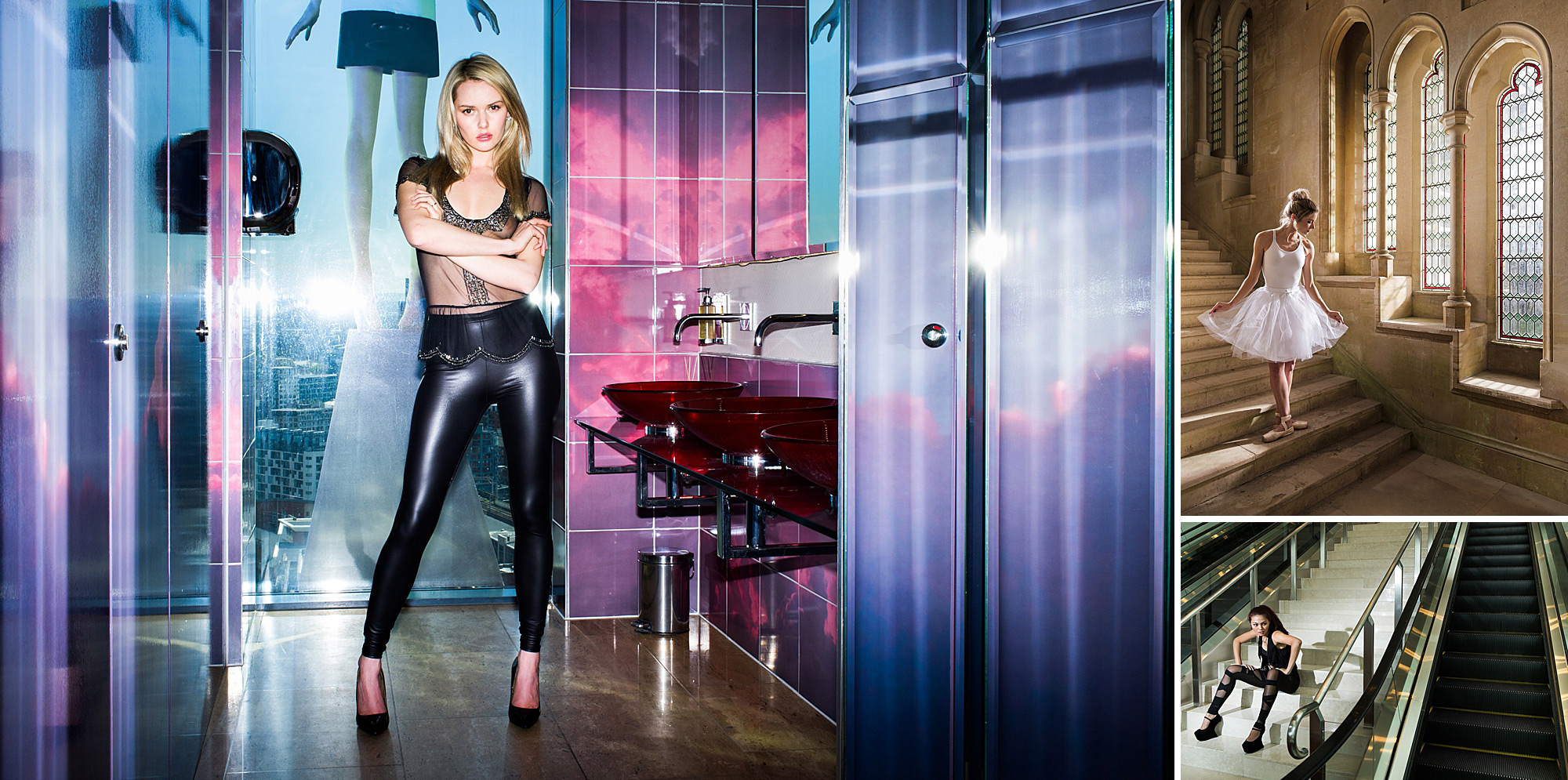 Metz M400 (TTL and HSS): This dinky little unit is from one of the most established independent flash makers. It has rear curtain sync capability, as well as HSS etc. It has a simple interface and uses 4 AA size batteries.
Metz 44 AF-2 (TTL and HSS): This taller, slightly more powerful Speedlight from Metz has rear curtain sync capability, as well as HSS etc. It takes 4 AA size batteries.
What happened to Profoto? At the time of writing, the long-awaited Profoto A1 for Fujifilm has not materialised and is no longer a priority product for the company. Phottix is lurking on the horizon and rumour has it that it is developing a one-size-fits-all trigger that will attempt to identify your camera at switch on. Cactus is another company that went down the universal trigger route and it didn't work out well for Fujifilm shooters.
Meike/ Neewer MK320 (TTL no HSS) Looks like a promising, inexpensive, small, powerful speedlight available online via third party sellers on Amazon. One owner from the Fujilove community describes it as "a bit hit and miss".
Conclusion
Both Nissin and Godox have put the time and effort into delivering a decent range of dedicated speedlights for Fujifilm cameras at affordable prices. There is not much to separate them, unless you want to integrate your flash system with larger non-hot-shoe-mounted units. That is where Godox holds all the cards. With Godox delivering such a great range of Fujifilm dedicated flashes, the pressure is off Fujifilm to develop more units themselves.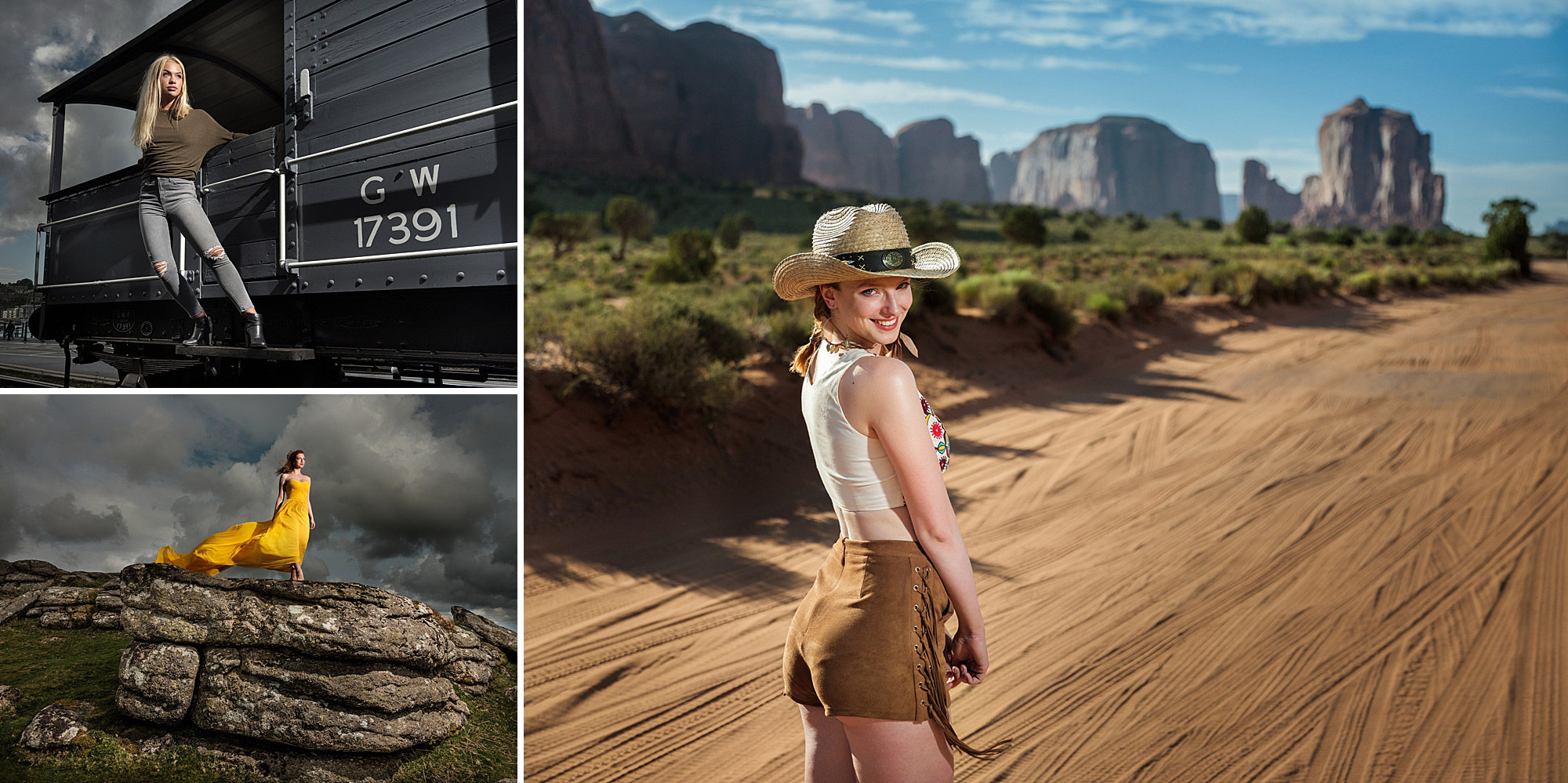 Part 2: Larger flash systems capable of HSS or High-Sync with Fujifilm cameras
The world has woken up to Fujifilm and now the big guns have seen Fujifilm reshape the playing field in the medium format market to the extent that I'm pretty sure within just two years from launching, the Fujifilm GFX cameras can claim to be the best seller in the medium format sector in terms of numbers of cameras shipped. The professional studio market for flash systems is very competitive, with brands desperately vying for photographers' budgets.
One problem with the big flash market is that some manufacturers still make full-burn flash units that are not compatible with HSS. Full-burn flash units have tended to have better consistency between shots and more stable colour temperatures. Other technologies have been invented for non-HSS flash units like Hi-Sync by Elinchrom or Hyper-Sync by Broncolor and Pocket Wizard that use a system of precise timing in the trigger to achieve an even flash exposure over a short shutter duration. The introduction of fancy new HSS transmitters for Fujifilm cameras from companies like Elinchrom and Prophoto doesn't make their back catalogue of flash heads HSS capable. So we have Hi-Sync and HSS technologies running side by side in the line up of most manufacturers. Eventually HSS is likely to be adopted by everyone.
Godox were first to the party with a dedicated HSS flash system for Fujifilm cameras and offer the unique AD-200 Pocket Flash as an entry unit. The lithium-battery-powered AD-200 packs a whopping 200Ws and works right up to 1/8000th second seamlessly without any changes to settings etc. The shape of the light beam from the Fresnel head included with the flash unit is wonderful and the many accessories for the AD-200 are numerous and inexpensive. Beyond the AD-200 is the big brother AD-600. This lithium-battery-powered 600Ws unit can be linked to another AD-600 to create one 1200Ws head. The lithium rechargeable batteries deliver lots of flashes and the whole setup works very well indeed at any shutter speed. The Ad-600 also comes in a slightly more expensive 'Pro' version, which promises more accurate colour temperature and faster recycling. There is now a AD400Pro that has the same in the same housing as the AD600 Pro and that seems strange to me because why bother with a lower power option with the same bulk? It's a bit cheaper and a bit lighter but essentially the extra 50% of oomph that the AD600 Pro version gives over the AD400 Pro is worth every penny of the price difference.
At the heart of the Godox system are a couple of transmitters dedicated to Fujifilm cameras. The X-1TF is a flat design and can take a speedlight on the top, and the XproF transmitter has a sloping surface and a large bright LCD screen. Both units can be used to trigger any of the Godox speedlights or Godox flash heads or a manual flash via a remote X1-R receiver.

Broncolor also joined the Fujifilm-compatible list early on because, not surprisingly, its customer base are mainly full-time working professionals using medium format cameras. Their RFS 2.2F transceiver is in a Godox-designed housing filled with Broncolor internal electronics. I found the system works fairly well with the latest Sirus RFS enabled units and the Broncolor Move 1200L portable pack although some teething problems have been an issue for some users.
Profoto There is now a dedicated Air remote TTLF for Fujifilm cameras. This is a very expensive transmitter designed to trigger their latest Air system units. I've not managed to get consistent seamless HSS with the Profoto Air system yet using my GFX. Sometimes it works and other times not. It may be just one firmware fix away from perfection. The B10 however is the new kid on the block and punches well above its 250Ws label. The B1X gets praise from my colleagues too so they are worth considering if you have deep pockets and shoot on location commercially. This video may be of interest if you are considering a Profoto B10.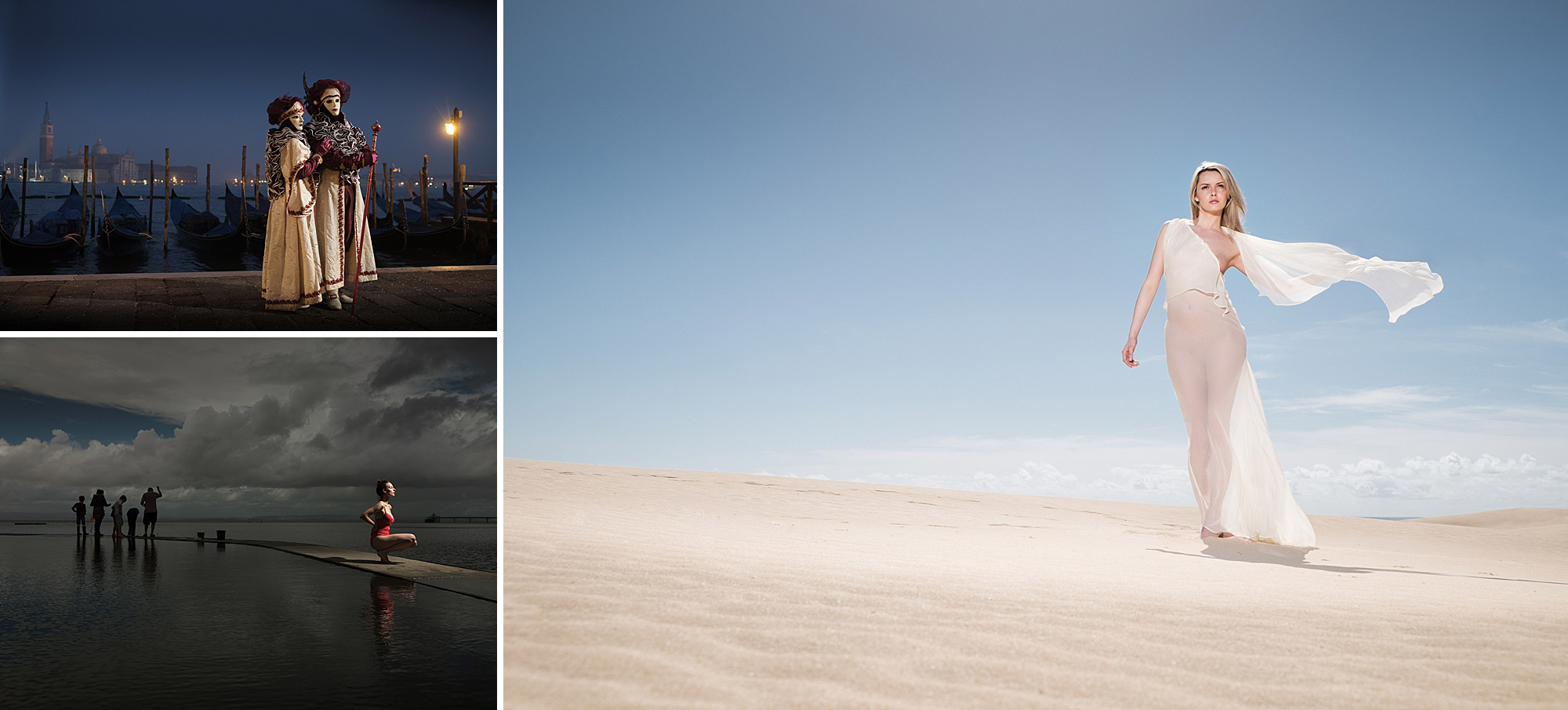 Elinchrom The long-awaited Fujifilm trigger from Elinchrom has just been released. I tested it out with the latest ELB 500 unit last week and it works seamlessly in HSS mode with the ELB 500 portable kit. It switches automatically from regular sync to HSS as the shutter speed goes above the camera's sync speed. The ELB 500 is a neat package with an all new design and incorporates a small flash head that is remote from the power pack. This makes using a boom arm simpler and any counterweight lighter. The construction quality of the Elinchrom kit is very good indeed and worthy of its price tag. The ELB 1200 is a full-burn flash pack and is surprisingly light for such a useful output. There is no HSS available on the 1200 but the Elinchrom High-Sync system allows full power output at fast sync shutter speeds.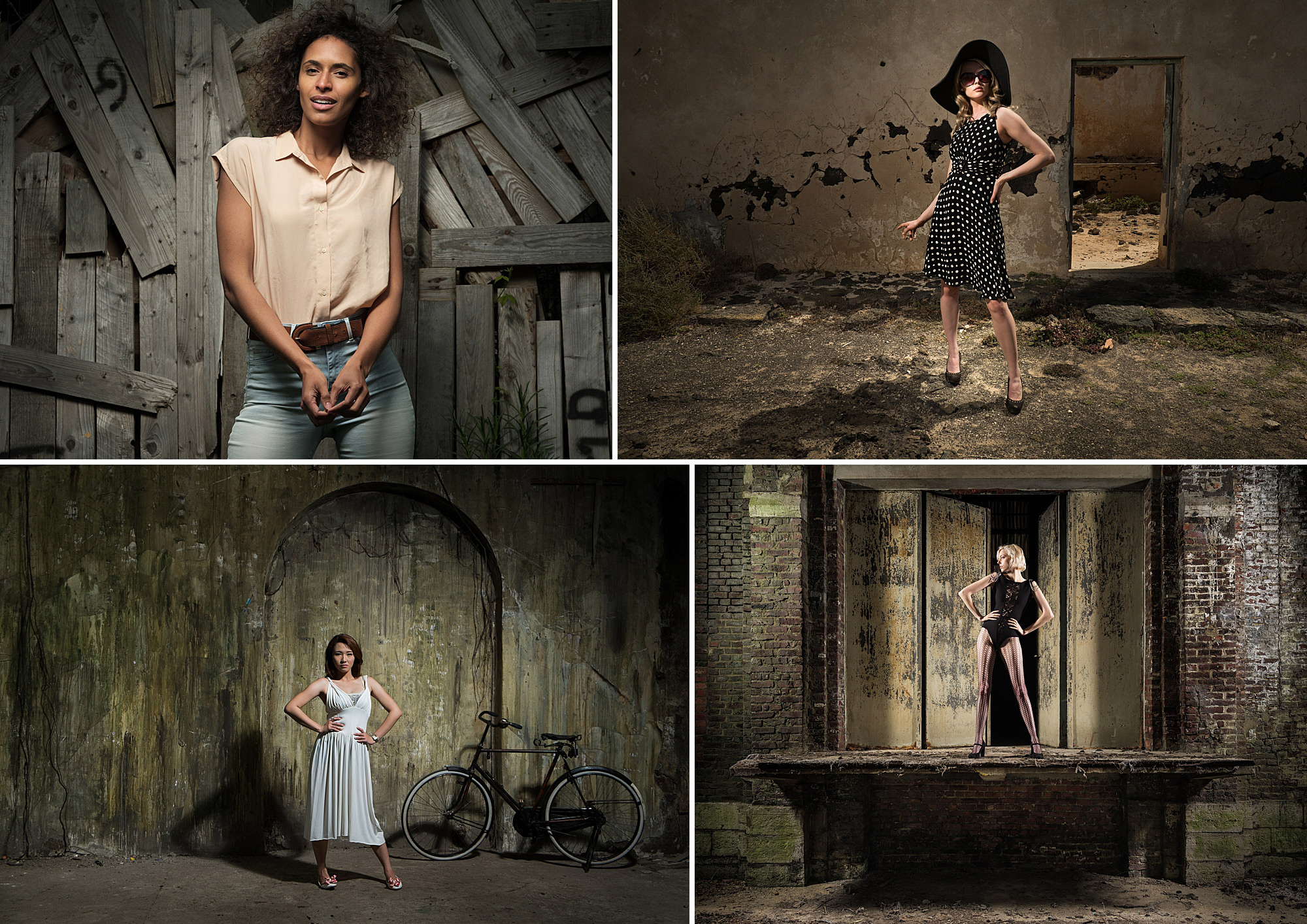 Conclusion
Whatever type of flash system you need, there are options that can deliver TTL and HSS for all the latest Fujifilm cameras. I have been using the Godox AD-200 and AD-600 units, as they represent excellent value for money and are well-designed, well-made, and work flawlessly. If I was shooting more top commercial work, I'd consider swapping out to the Elinchrom ELB 1200 and ELB 500 units as they have lightweight heads and neat packs. Or the Profoto B10 and B1X units. I'd certainly choose Elinchrom or the Profoto monoblocks over the Broncolor Move or Profoto Pro-10 kits. The Elinchrom kit is robust, powerful and up to the most arduous of tasks at a fraction of the price of its competitors. The Profoto is proven with Fujifilm cameras and is worth a look too.
About Author