My name is Fabrizio Grillo, I am 38 years old and I was born in Rome. About 18 years ago I was lucky enough to turn one of my passions into a job. I am an Italian Air Force Pilot and over the years I have managed to fly on different types of planes, currently I fly the C130J, a tactical transport aircraft.
The strong passion for photography came later, although I have the feeling that the word "image" somehow slept inside me. A few years ago, I was reading a book that asked to write a goal with a set time limit. I wrote: "participate and finish a photography course this year". At the time I had an entry level Nikon given to me by my brother. A lesson of that course recommended a book to read that spoke about EVF: electronic viewfinder. This is where my curiosity for mirrorless cameras and for the Fujifilm world began. I started studying a lot and my first Fujifilm camera was a fantastic X-T1 graphite edition. Every time I used it my love for it and for photography increased. While using other cameras, I always had the negative feeling that I had a computer in my hands. This was the biggest obstacle between me and my passion for photography.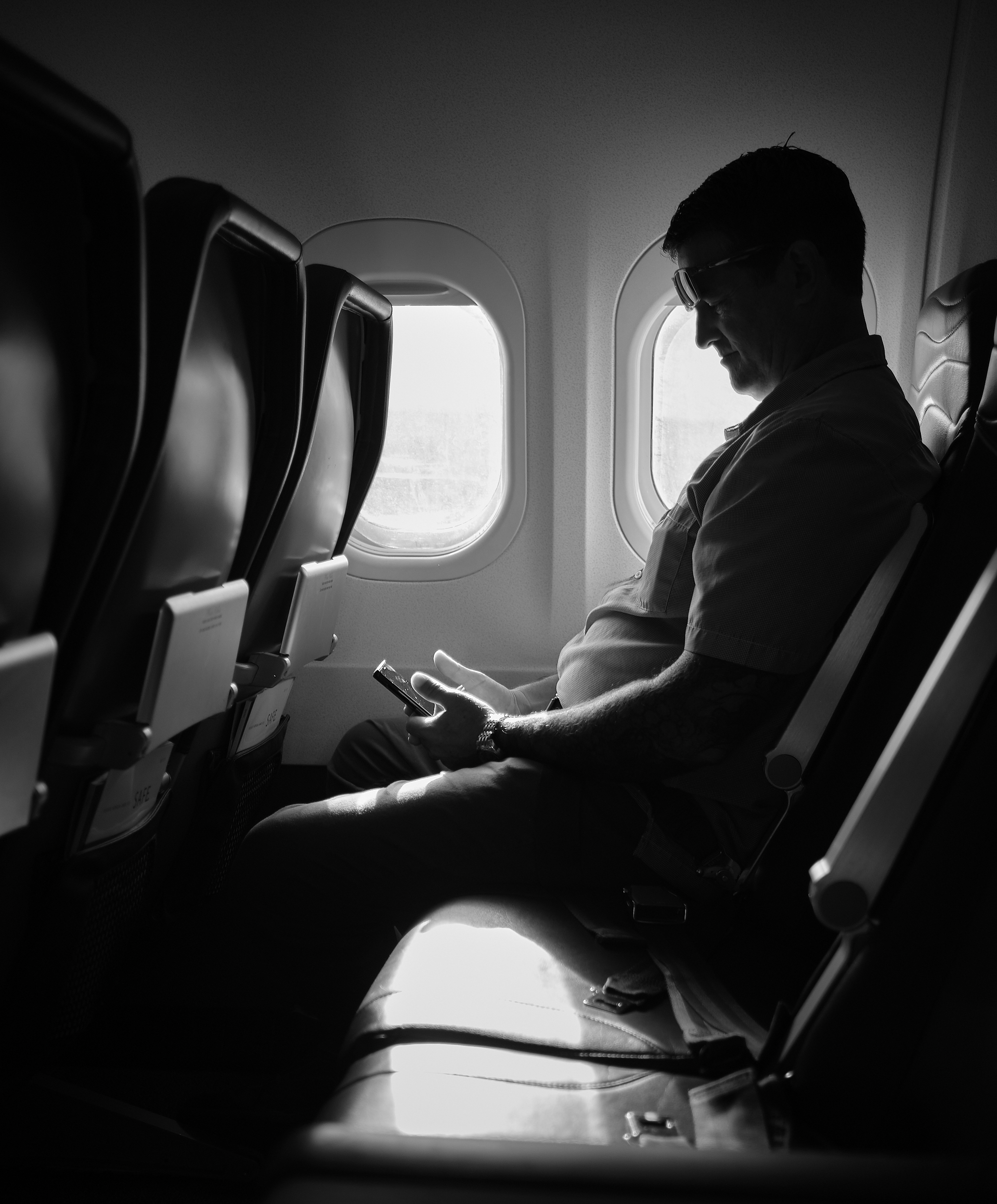 Fuji cameras are mind-blowing. As I was studying the exposure triangle, all I needed was right there on the dials and external keys that I had configured. In a short time, I realized that everything I needed to take in exactly what my eyes saw, the way they saw it, was there at reach of my fingertips.
I love street photography and to document the travel with my wife around the world. There is nothing better than having a camera in your hands that doesn't force you to enter the menu every time to find the right setting to create the shot you want. Everything is there, reachable with just a touch, and I can change what I want, still looking inside the EVF, while my hands move like on a small piano.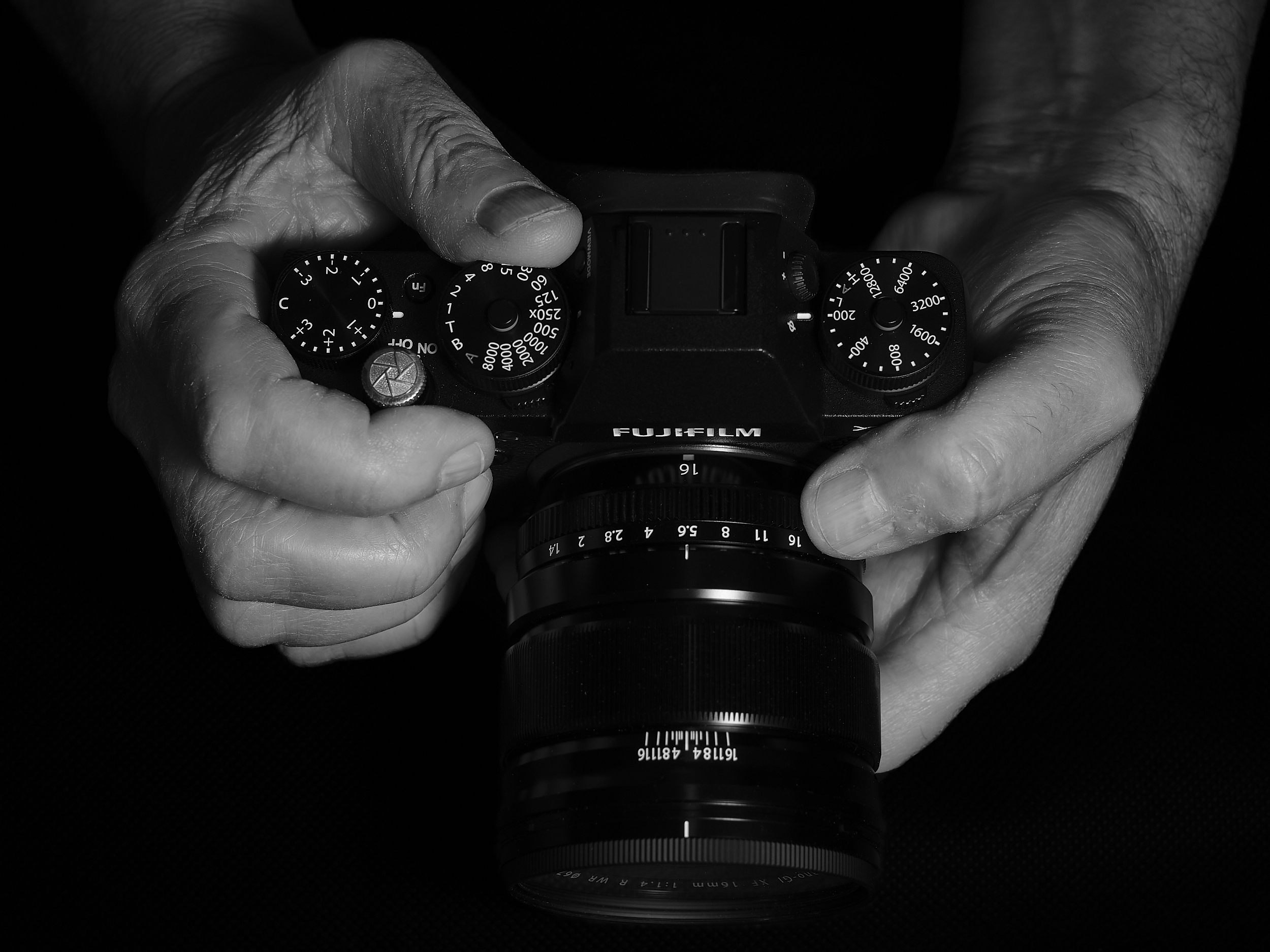 During flight school, an Argentine instructor took me to the cockpit of the plane, blindfolded me and said, "turn on the radio and set the frequency" or "turn on the landing lights". Without being able to see anything, with just my fingers, I had to find the right switch to set it properly. At first I did not understand how this could be useful to me, but over the years it has proved fundamental, both for work and photography!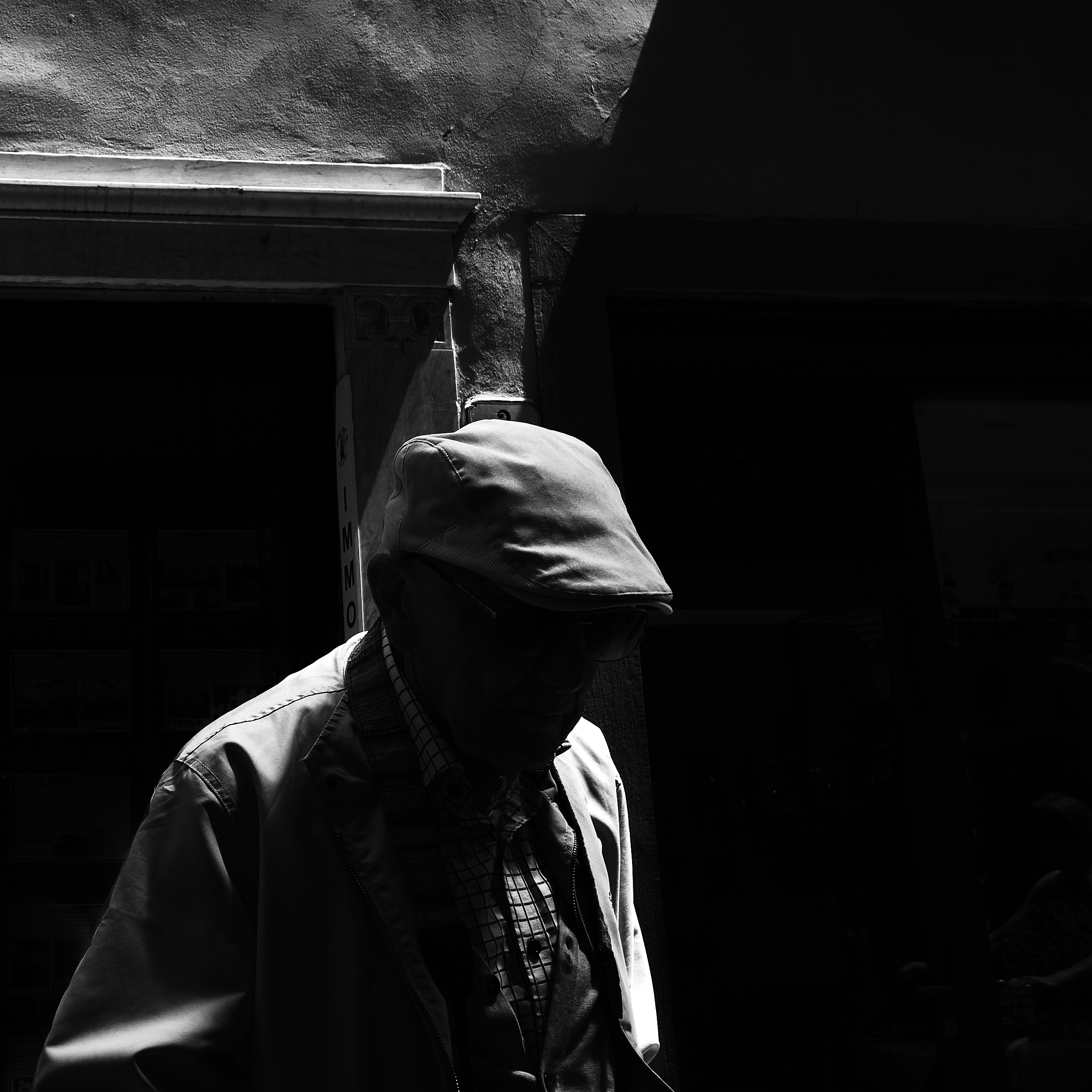 This has been the same since the day I picked up my Fuji X-T1. At night or during street photography, with no time to look at the controls or enter the menu, all I had to do was touch the dials with my fingers, recognize them and rotate them: "clockwise to increase, counterclockwise to decrease" just like on the plane! Everything started to make sense and even my photographs took shape as I had always imagined them in my mind.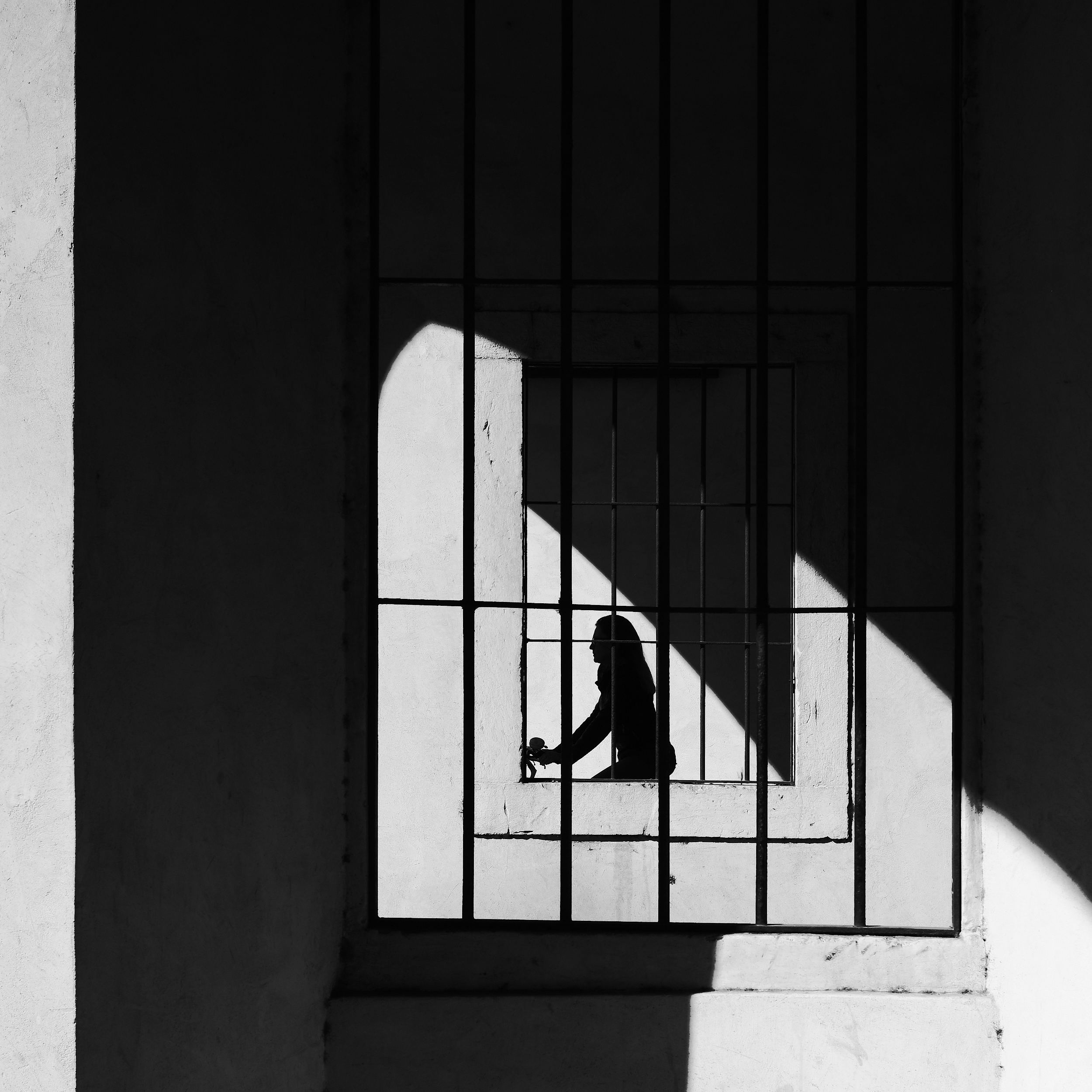 Another useful thing that I use often are Fujifilm color profiles and the ability to create custom shooting settings in storable profiles. If in my head the shot works better in black and white, I touch the "Q" key, move the wheel with my right thumb to select the 4th profile (my modified Monochromatic + red filter) and I'm ready to shoot! The music really starts playing when I transfer the images to Capture One which recognizes the profile used in camera and shows it to me directly over the raw file without doing anything. Practically, the SOOC file ready for some small tweaks. All of this is magical. If we add that Fuji cameras are small and light and you can always carry them with you, the potential becomes infinite. For some years now I have been a lover of Fuji and I increasingly appreciate the great qualities of this system. I really enjoy switching genres of photography: street, travel, landscape, portrait.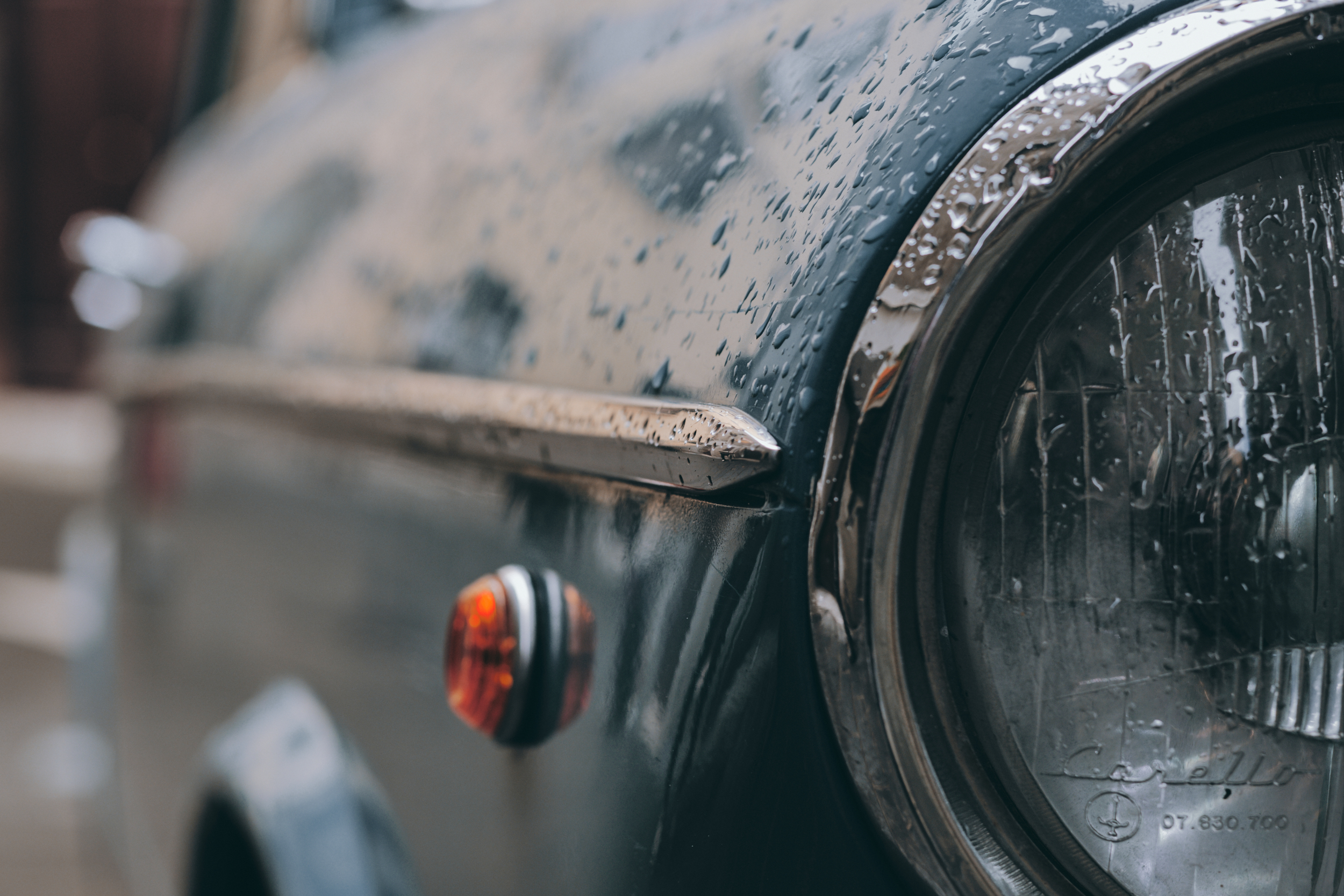 I like to study and learn from photographers who shoot with Fuji whose style I admire, regardless of genre. I believe it is fundamental to improve until you create your own unique and recognizable style. I think the best way to grow is not to set limits for ourselves, especially at the beginning, so we can find the genre that best represents us, through which we can express our emotions.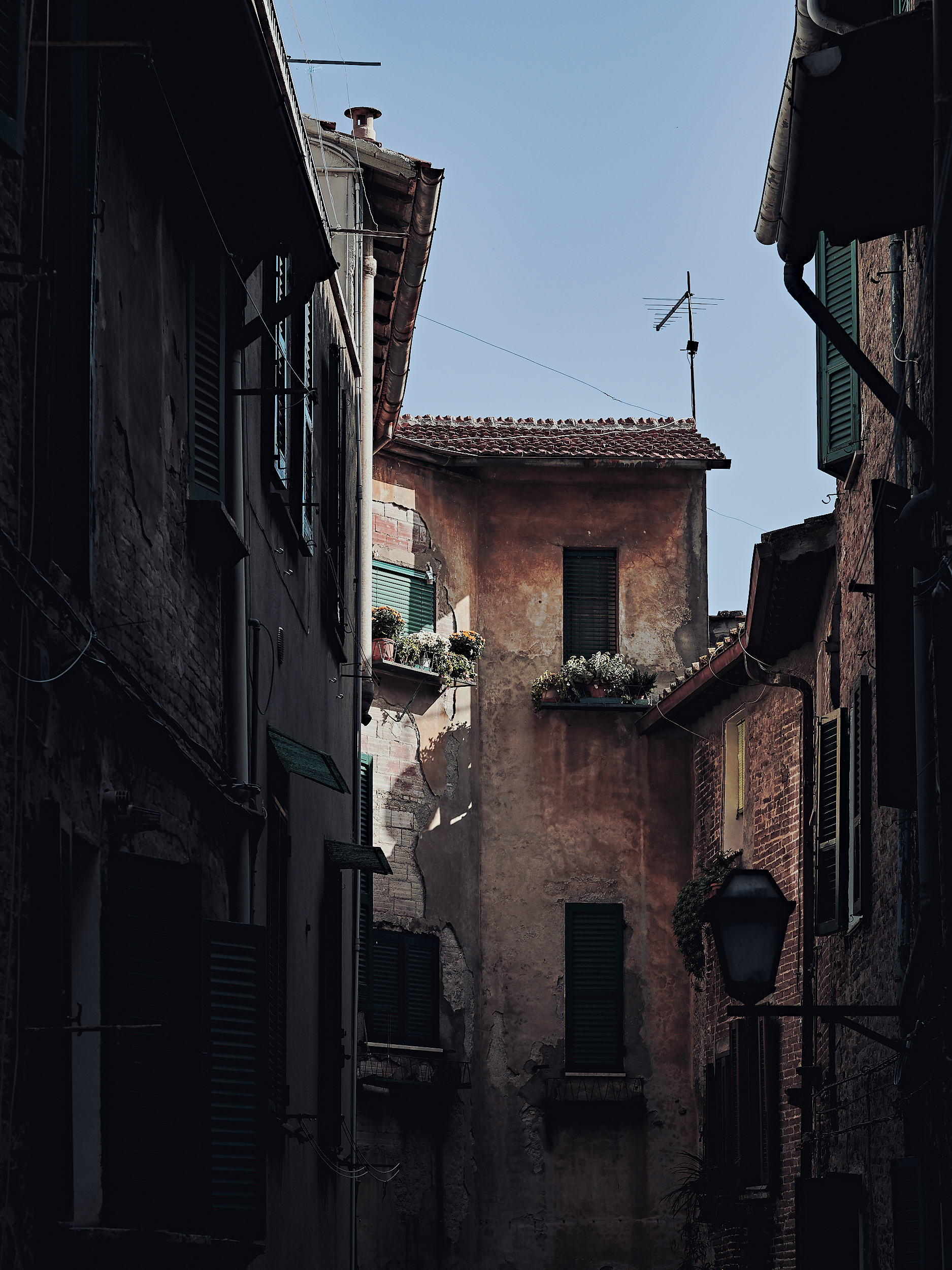 Now I understand how important it is to go out with the camera having a purpose. It is incredibly important to set a goal before leaving the house; "today I want to be a seeker of: shadows, reflections, red color, hats, umbrellas, or a geometric shape". The clearer our goal, the hungrier our eyes will be in search of the perfect shot. My father, who shoots with Fuji, one day told me: "I would like to go back to my hometown (Perugia) and walk along the places of my childhood that I remember fondly and create a photo album".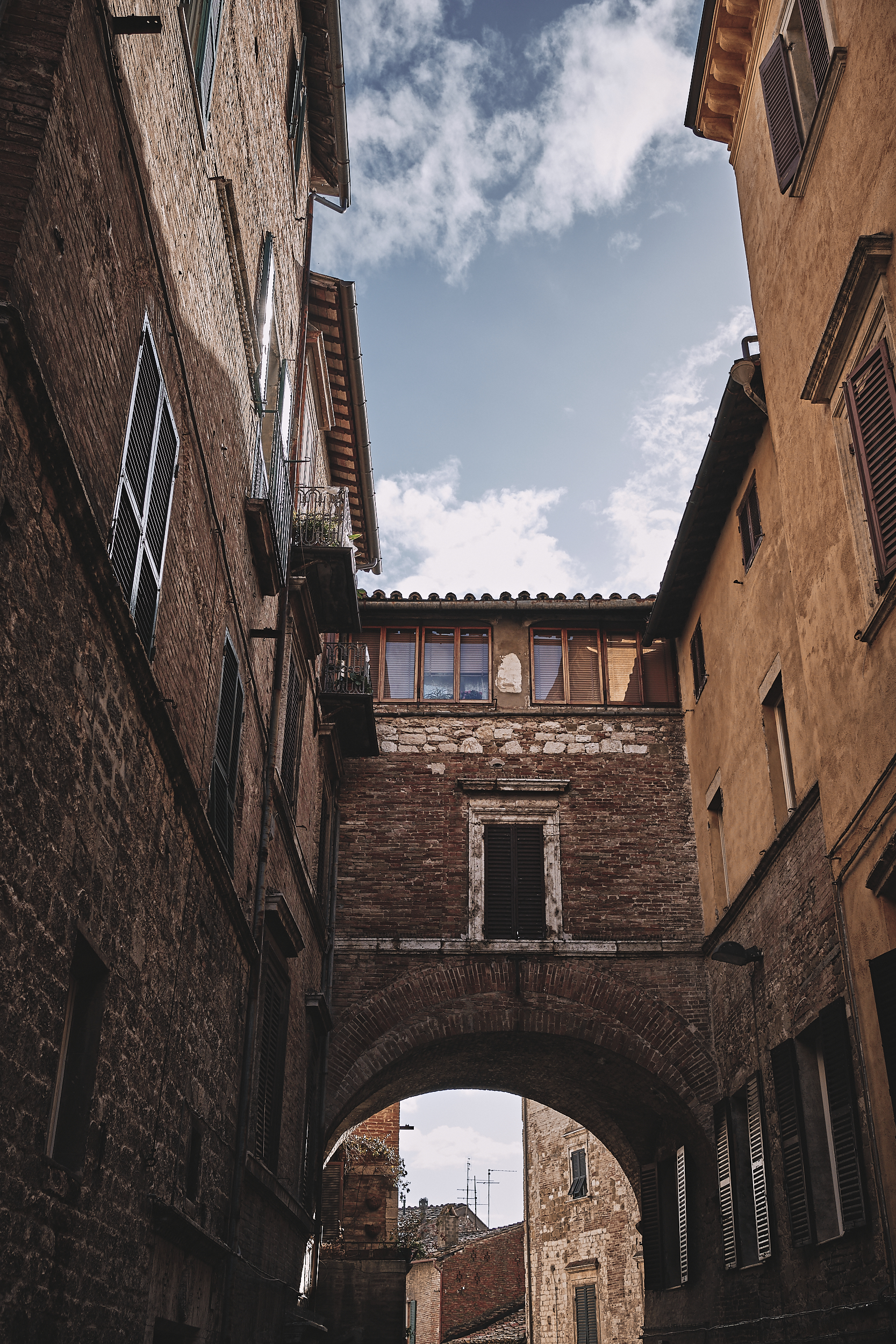 Having a photographic project or something to work on for a few days or months is not just for professionals.
It is something that pushes our creativity out of the box, that makes us think about how we would like to take a shot without even having the camera in our hands. My experience with my father's project has been inspiring.
The result may be a personal judgment, but if it brings back memories of beautiful emotions, then it is an excellent result. I include some photos from that day in these article.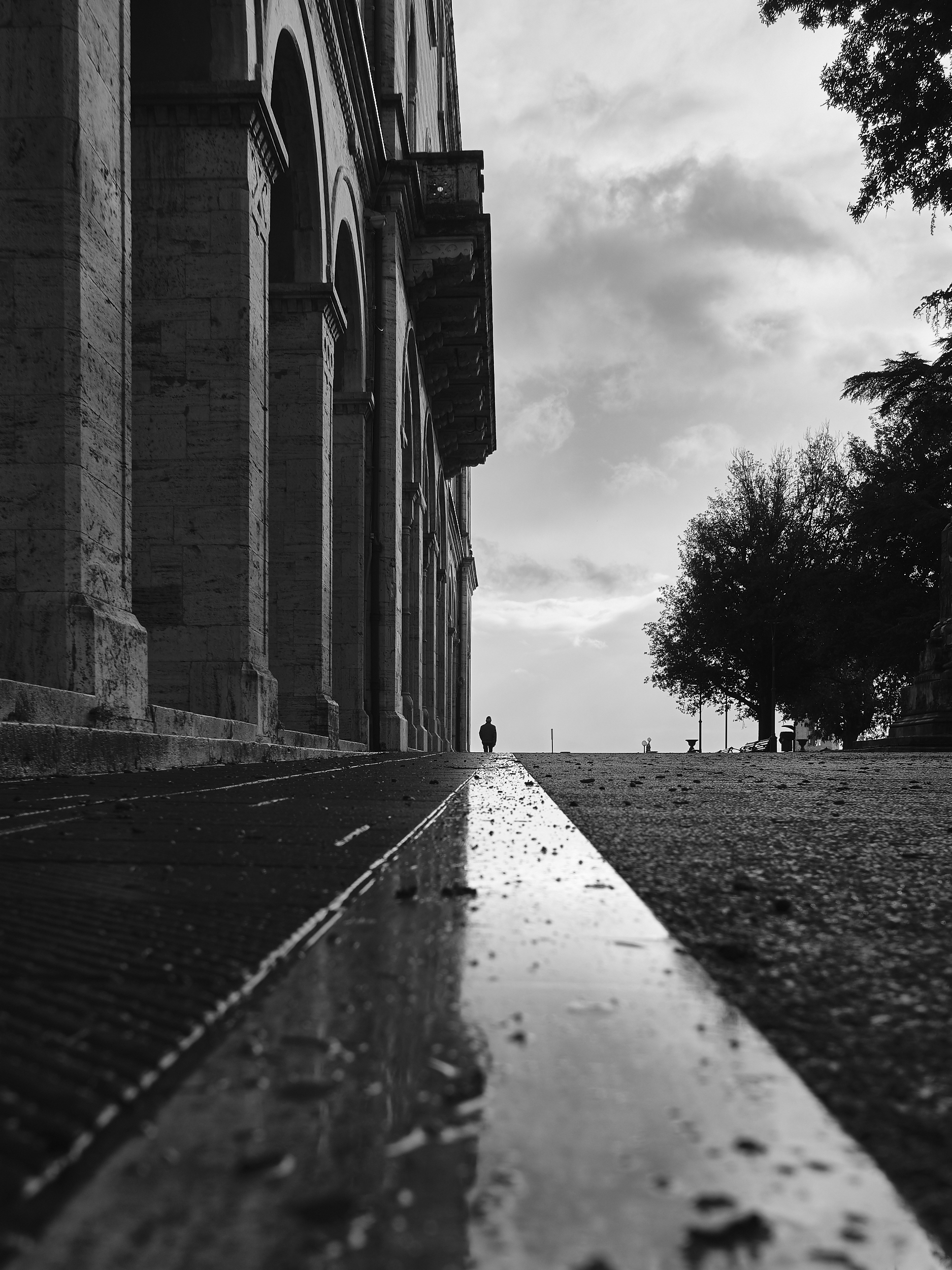 About Author