The standard Western impression of East and South-East Asia often attempts to collapse each country's unique traditions into a more easily imagined homogeneous 'ASIAN' culture.  I have spent the past six years living in Saigon, Vietnam, and have been fortunate enough to travel around a bit in this region. Obviously, each country has its own well-defined culture, and more importantly for a photographer, its own particular 'feel'.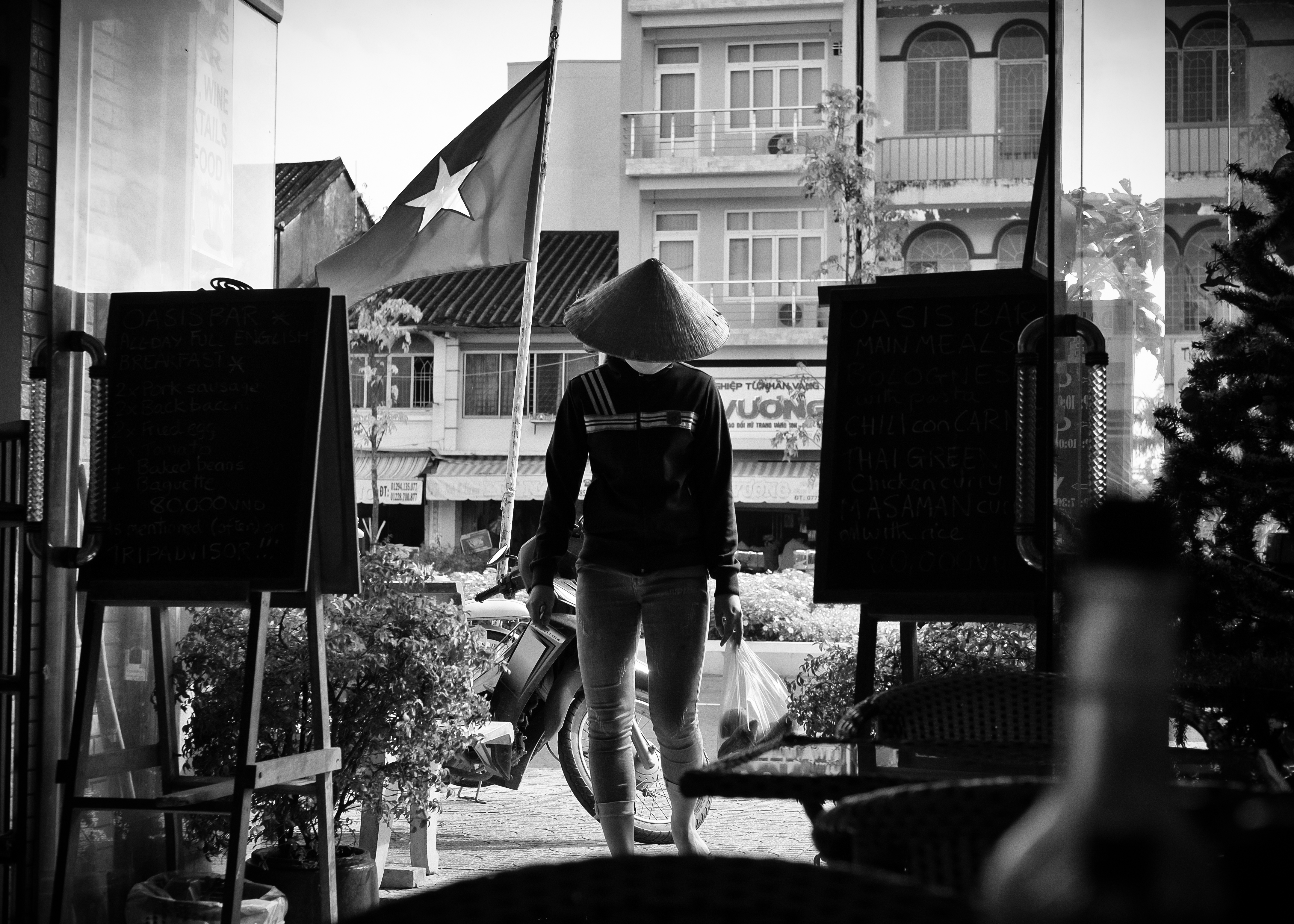 For instance, Vietnam is probably the most 'in your face' country in SE Asia. Saigon is a city of about eight million people, apparently nine million of whom own motorbikes. The feel on the streets here is one of urgent, mostly lawless chaos. It's the most developed city in Indochina, and income disparity is visible everywhere. Here, one can see old women wearing pajamas and cone hats pushing carts full of recycled garbage past Bentleys, Porsches and Lamborghinis. Westerners in the tourist areas are seen as easy targets for myriad forms of rip-offs and overcharging. On the plus side, opportunities for street photography are everywhere- from the seedy bars of Bui Vien St., to the fairly new 'walking street' – a pedestrian mall in the heart of the city, where the kids like to gather at night and the cops seem bored with their lot.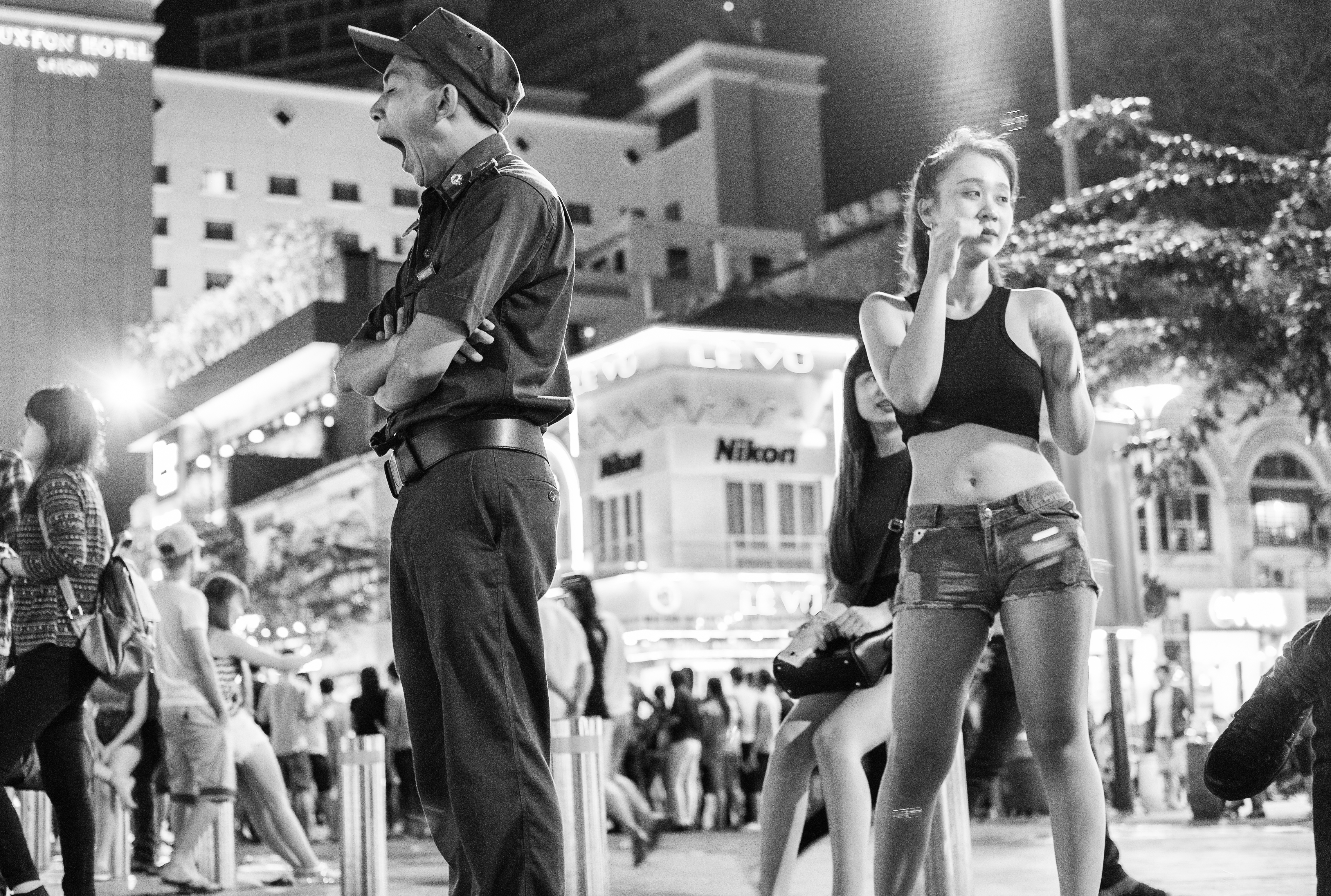 Being less developed, Myanmar lacks such striking contrasts. People appear almost oblivious to Western tourists. About a year ago I took a bus trip around the major tourist sites of this country. It was the first trip with my recently purchased XT-1, and I was eager to get to know the camera and my new XF lenses. On the streets of Yangon, I experimented with angles and points of view- the tilting screen on the XT-1 is handy here. I propped in one place with the camera on the ground just waiting for people to walk into the frame. Having the camera on a shoulder strap at waist height provides yet another POV, as well as the added benefit of discretion.
At Inle Lake, I opted for longer lenses and used the loom of a fabric weaver to frame her in the shot. The standard head-height street shot can get tired- it's good to vary the POV and use contextual elements, or even shadows and light to frame your subjects.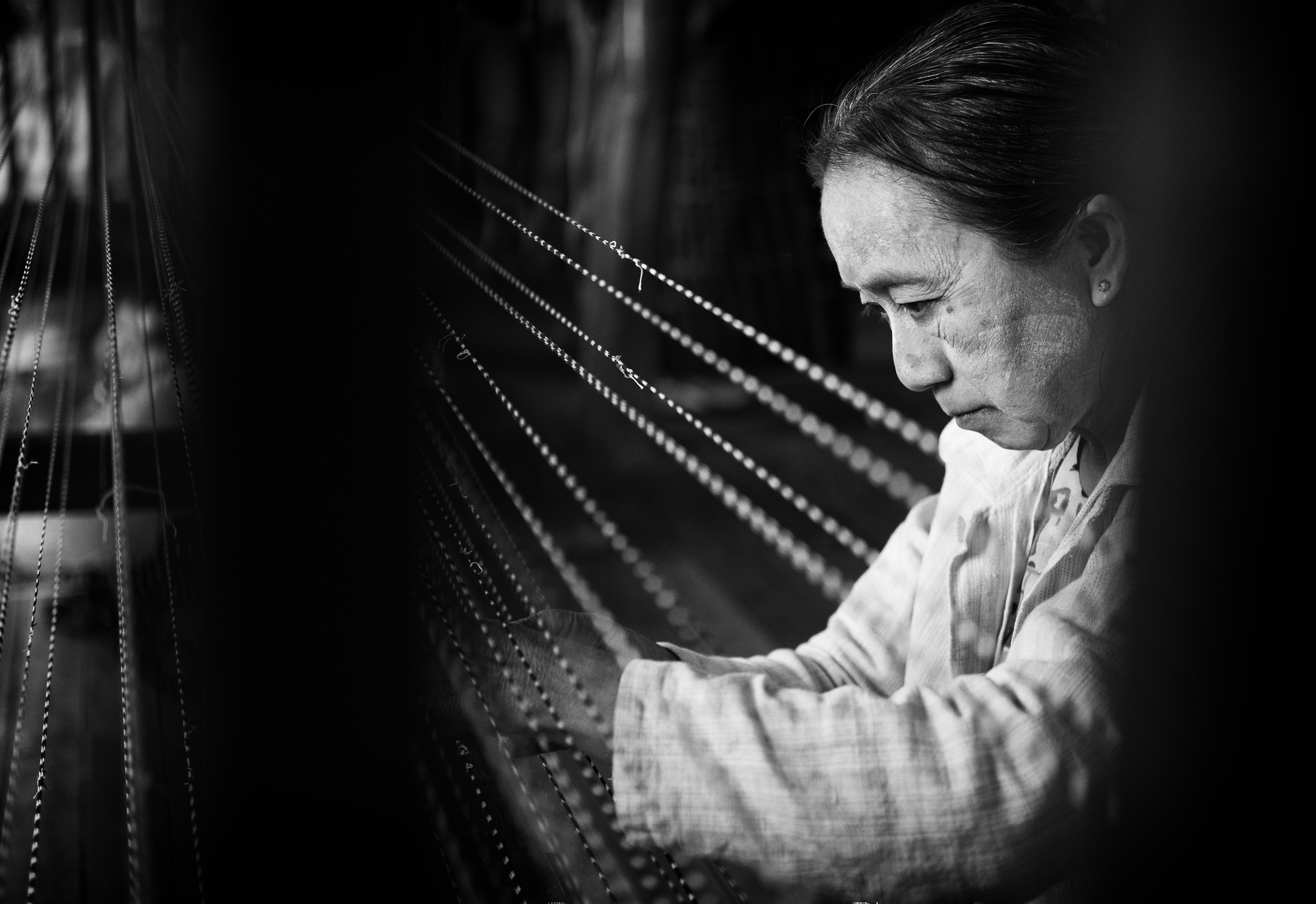 Another unique photographic opportunity arose when, during a 27-hour bus trip from Magway to Sittwe on the Bay of Bengal, our driver fell asleep and collided with another bus heading in the opposite direction. Mercifully no one was hurt, but both vehicles were write-offs. We had to climb out through the windows, as the bus door was destroyed in the accident. Immediately I loaded the 18mm/f2 onto the camera and started snapping. We soon had a large audience of local villagers and I amassed over 200 snapshots of life in a remote part of Myanmar while we waited for alternative transport to the next town.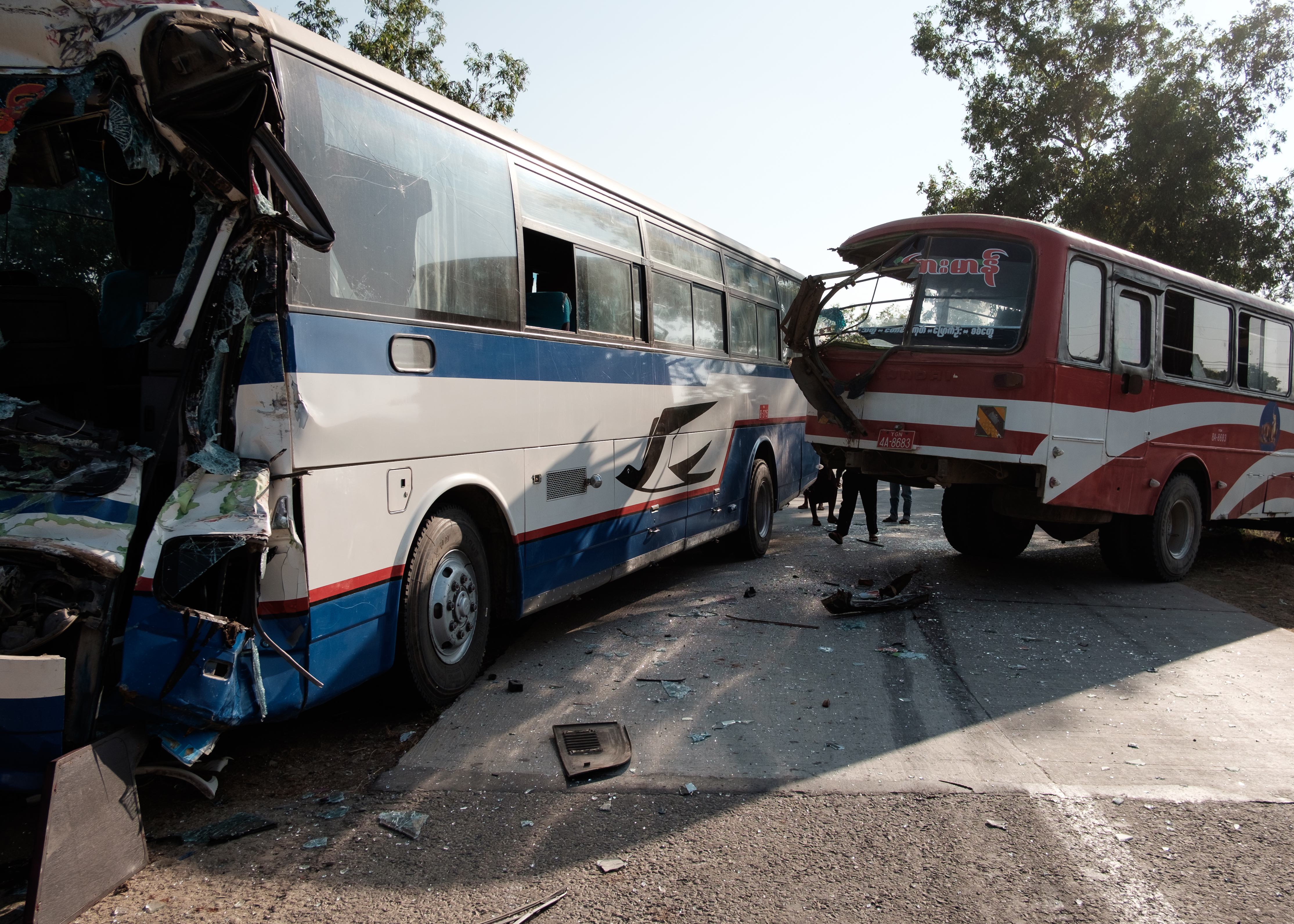 The country was in drought at the time and lines of women were carrying water from a distant well in pitchers on their heads. Our bus-driver, looking a little like a young Johnny Depp, wandered around shirtless talking on his mobile phone, presumably to his boss. He looked somewhat contrite.
Such moments are priceless for a photographer. Opportunity comes in all forms – as long as you survive ☺.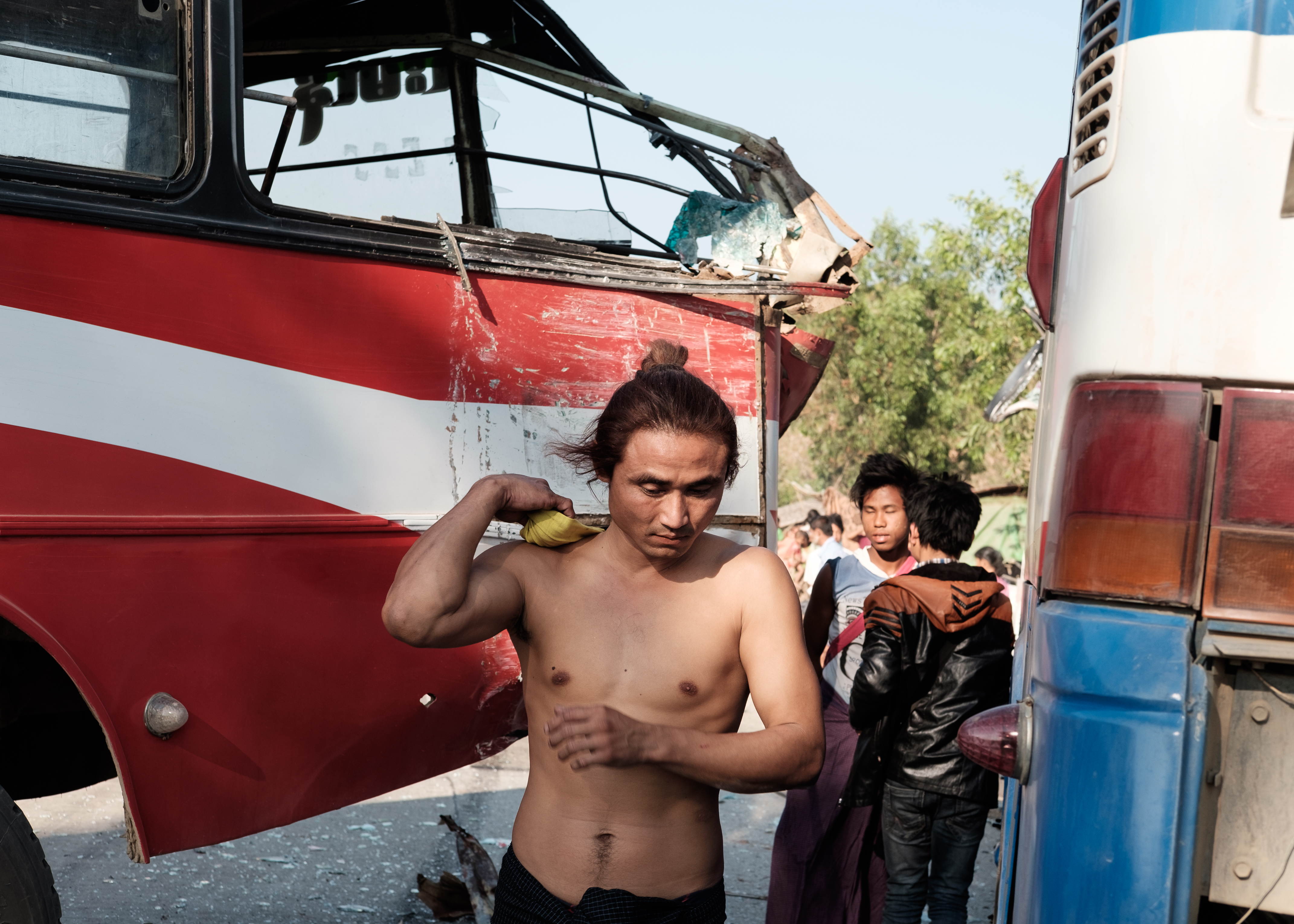 Earlier this year I returned to Cambodia – a frequent destination of mine, but this time with my time, with my partner Loan who appears in one of these photos. At Angkor Thom, shafts of light leak into the narrow corridors and create great framing elements for environmental portraits.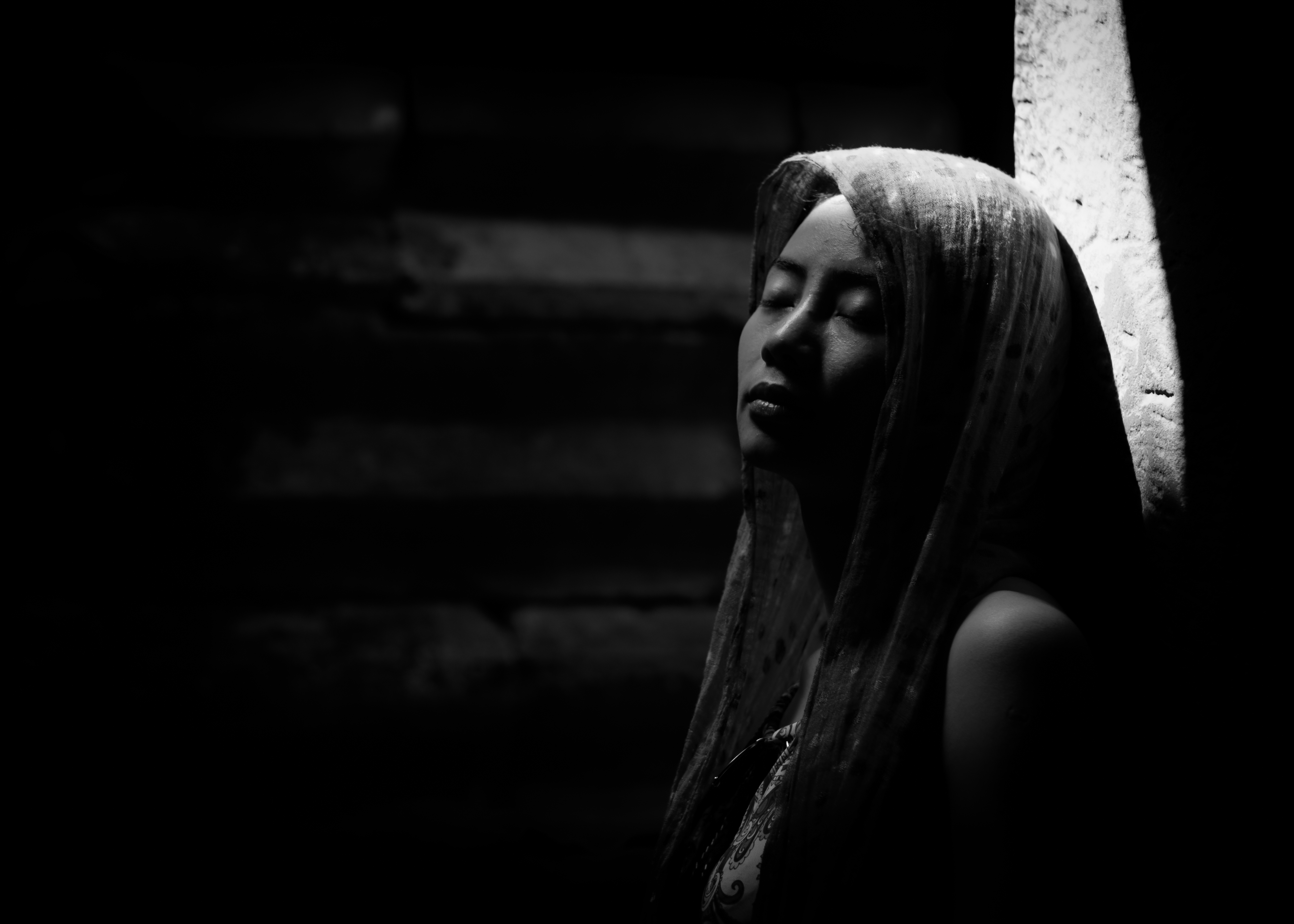 Most recently I traveled to Penang on business. I had planned to take only my new 16mm/f1.4 in order to really get to know it. Unfortunately I'd forgotten that I had already attached that lens after my last studio shoot, and so whilst still half asleep, I switched it back to the 56mm/1.2. These lenses are similar in size and weight. Note to self: Pay more attention!
Nonetheless, shooting street on the 56mm was a challenge and again I had an opportunity to get a different perspective. Making-do with what we have is often the best way to become creative. I like the picture of the guy on the bike with the tattoos (see the featured image above). I didn't see it at first, but he had tatts of his two kids and their favorite things- his little girl apparently likes Hello Kitty- and has a very devoted dad.
I began digital photography as a Nikonian, but hated the weight of the all the gear I had to hump in my backpack. I switched my D800 for an X100, then an X100s. I briefly switched back to dSLR-land via a Pentax K3, before finally settling on the X-T1.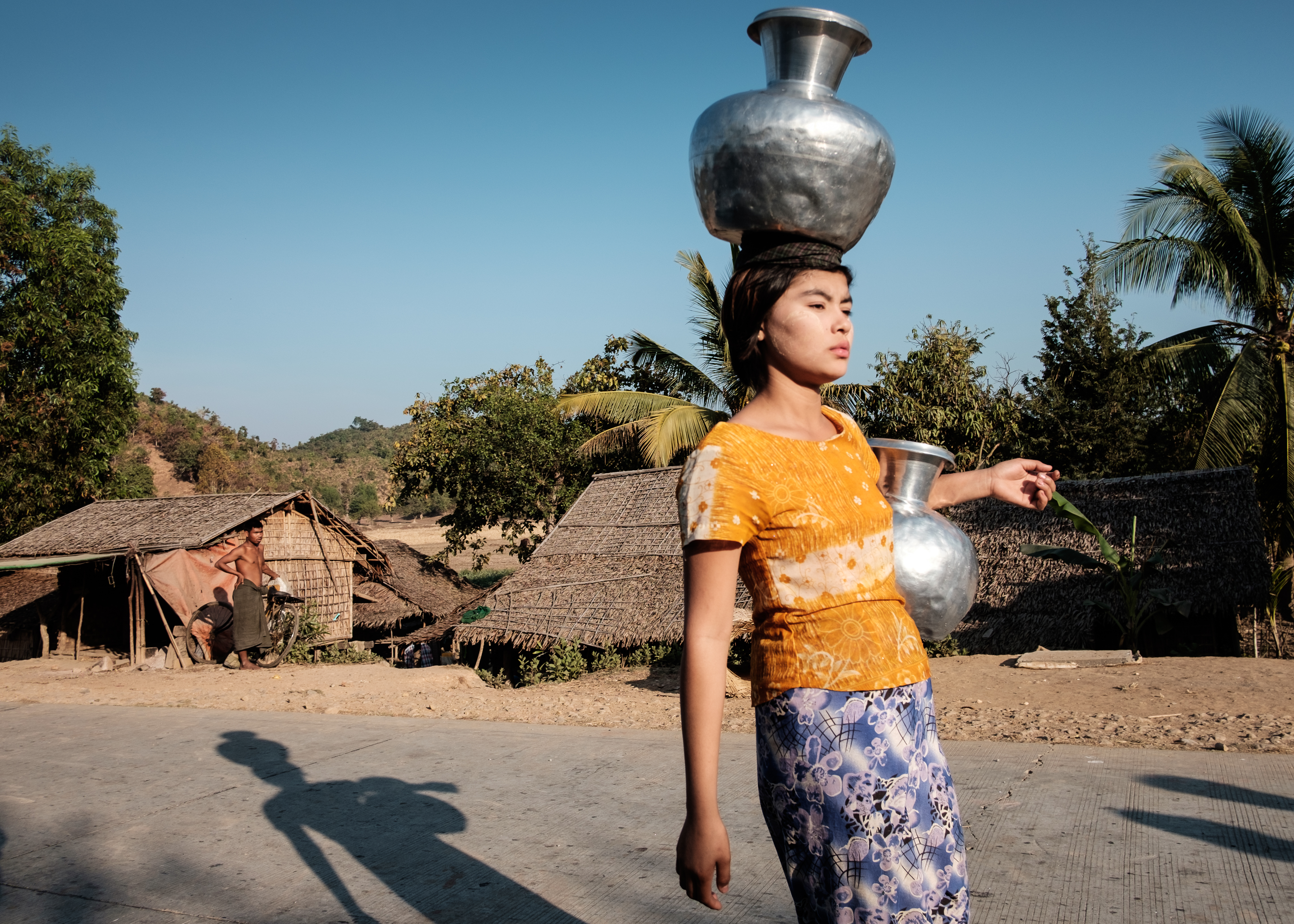 Even though I knew the Fujinon XF lenses were superior to just about anything on the market, I was waiting for all the bugs to be ironed out in the autofocus system of the camera. I use the 56mm/f1.2 for studio portraits, and the 35mm/f2, 18mm/f2 and my newest acquisition, the 16mm/f1.4 for street and occasional environmental portraits. I have never been happier with my camera system, but of course I'm now lusting after the X-T2.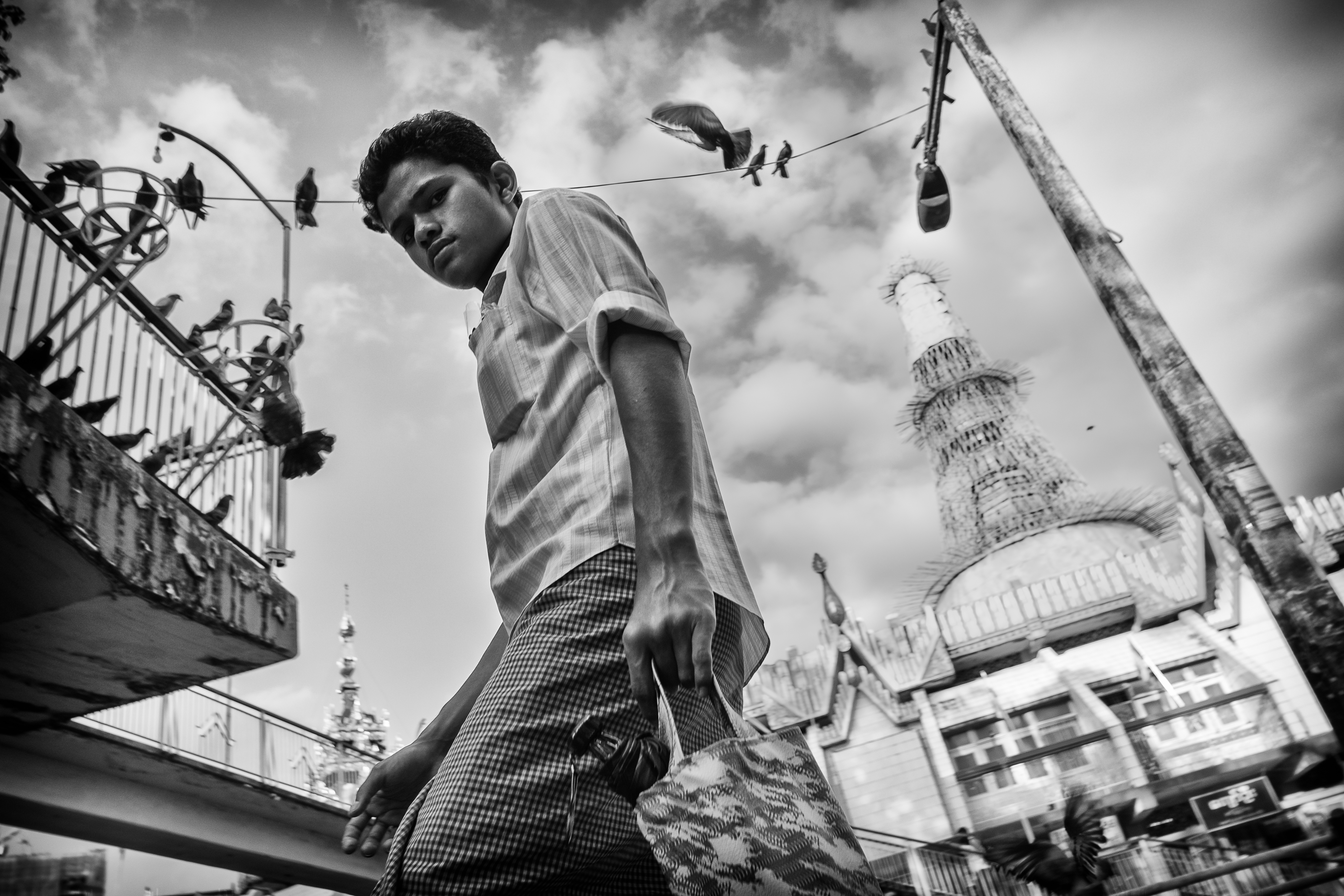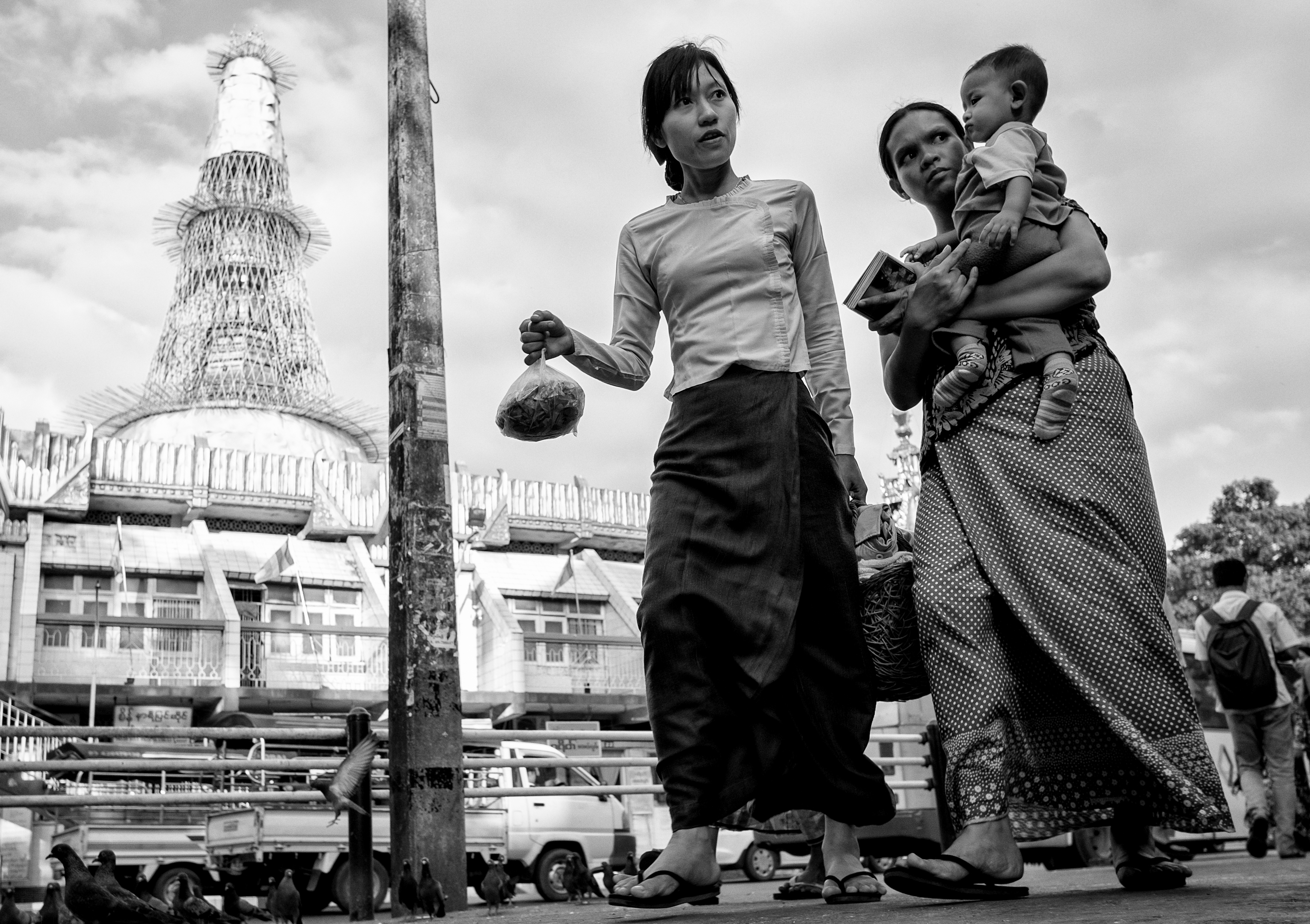 Loan, who is also my make-up artist and muse and I, will be leaving Vietnam for New Zealand soon. Part of me is happy to be returning to a Western culture I understand completely, and part of me will feel unfulfilled, as I've failed to completely comprehend the 'inscrutable East'. I hope to continue my exploration of SE Asia from a different base, but also to discover the peoples of NZ and The Pacific Islands. You can see more of my work, including our recent portrait venture and pics from Malaysia, Myanmar and Cambodia here:
https://www.flickr.com/photos/gunzzel/
Oh, and please follow K&L Portraits on Facebook.
About Author