From the original X100 until now, Steve Thomas tells us of his long-term experiences photographing the hill tribe people of Northern Thailand.
The mountainous and jungle clad region known as the Golden Triangle is where the Thai, Burmese and Laos borders converge on the banks of the mighty Mekong River, and it's just a short boat ride from Yunnan province of Southern China and a longer overland drive to northern Vietnam. The region has been notorious for conflict and illicit drug trafficking in years gone by and, although times have moved on, parts of it still have that raw and real feel about it, which is probably what I find the most appealing facet of the area.
For many decades the mountains here have been home to stateless and minority peoples, often referred to as hill tribes. The many conflicts in the region (in particular the so called "secret war" waged by the CIA/USA in Laos) have led to many of these tribal peoples becoming embroiled in the conflicts themselves and with the inevitable fall out. Many also ended up becoming even more displaced (forced to cross borders) by the trauma and several ethnic minority groups are now to be found living in the remote areas of these mountains on all sides of the borders.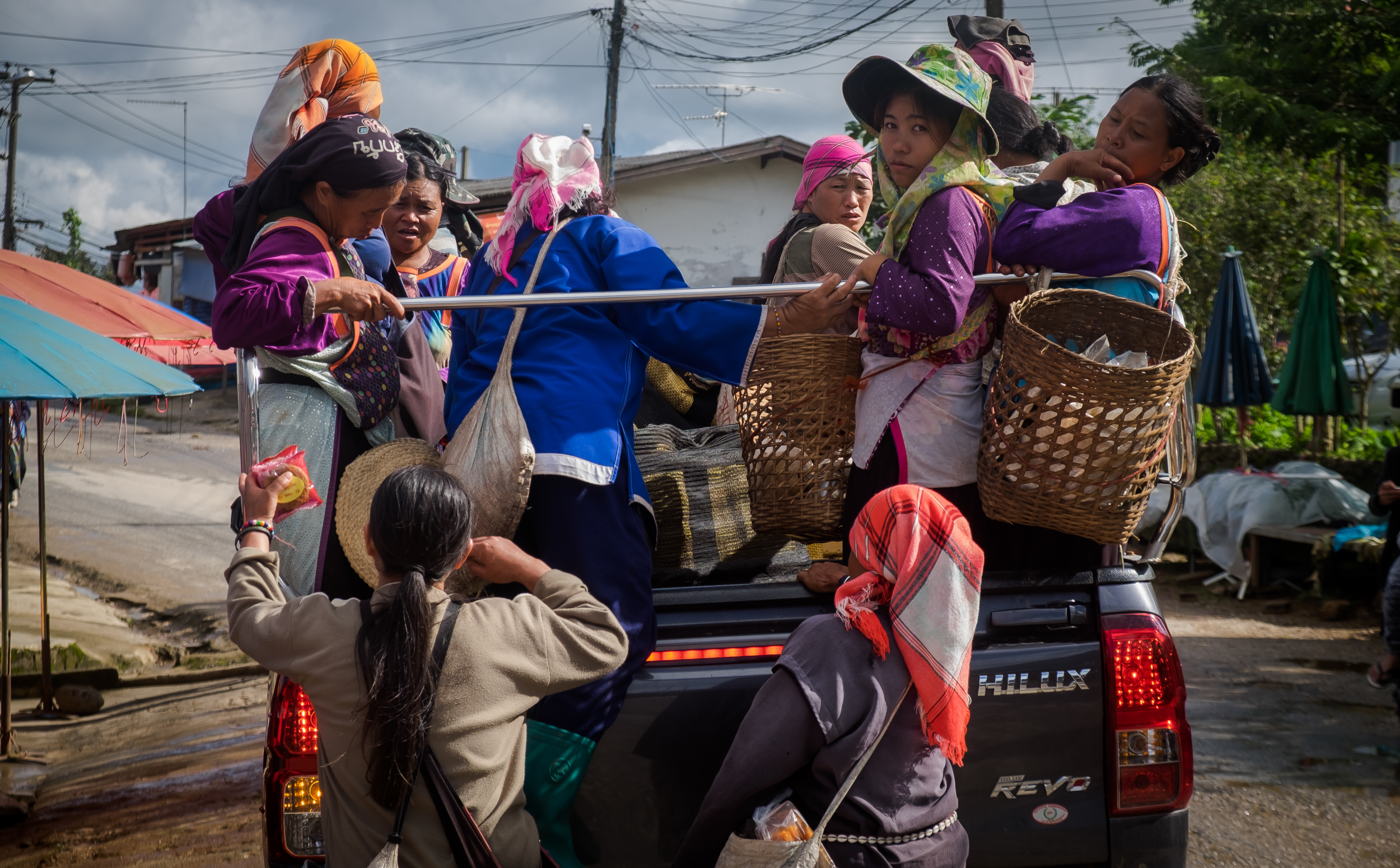 Beyond the long necks
You've probably all seen the classic Nat Geo and Steve McCurry images of the Karen longneck hill tribes, and if you've visited the region you've probably also been hustled by grinning, wooden-frog-stroking, big-hat-selling tribal ladies in the local markets too. Yes, this is all part of the hill tribe story today but the long necks, the 'tourist minority villages' and even some of the market traders are far removed from the reality for the vast majority of these people.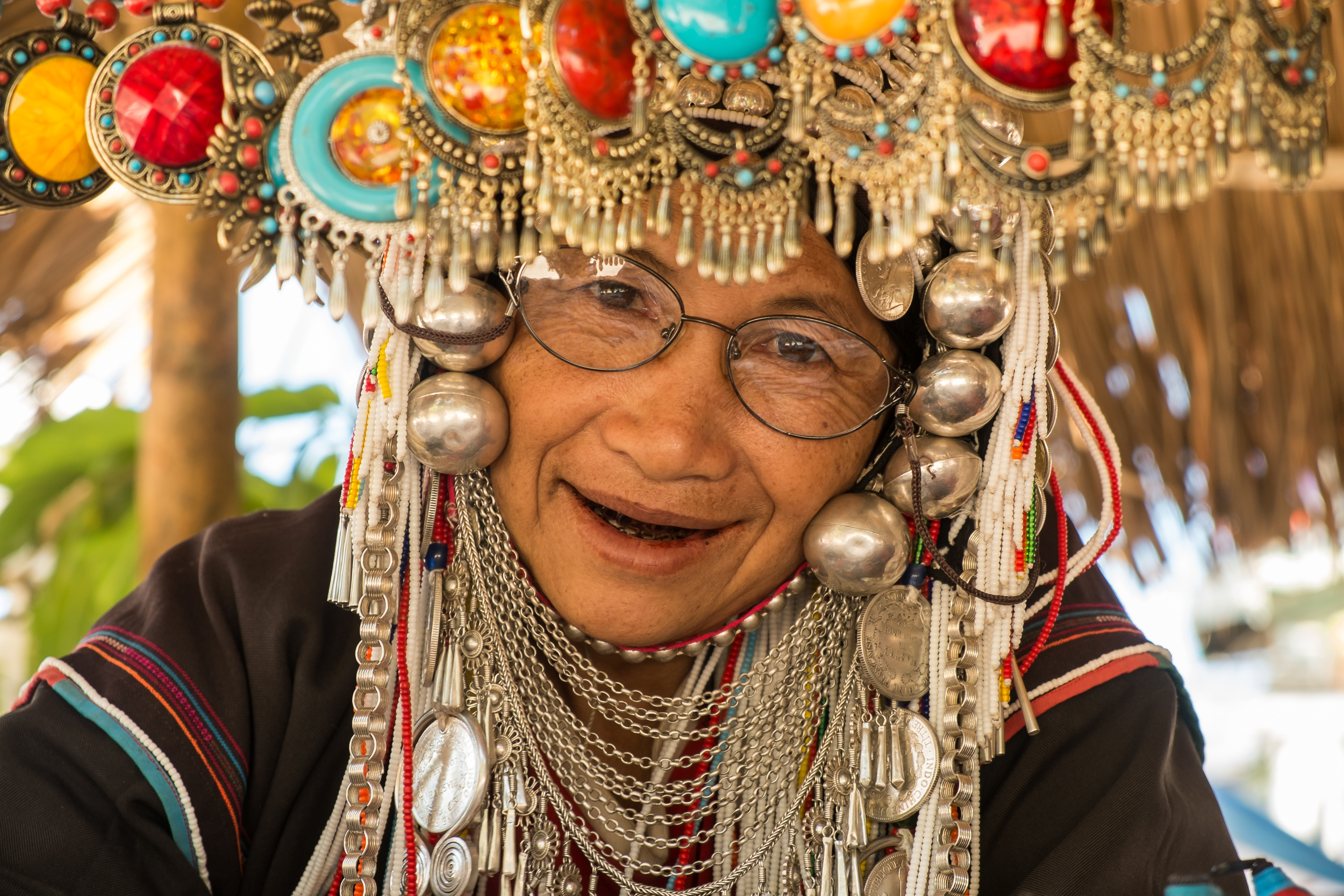 Over the dozen plus years I've been privileged enough to live around them for much of the time, to a point where what may seem exotic to some has become an everyday life scene for me. Sure enough you can find long neck ladies in some areas but they are mostly along for the tourist $$ these days, for which you can't blame them, although it has to be said that they are not the norm (thankfully for them), even if photographers do like to seek them out like a trophy hunter would a lion.
There are also many fascinating and colourful local festivals here, especially over the western New Year time. Most groups do celebrate then as they have widely converted to Christianity, and so there is always the opportunity to get the great hat and costume shots if you do time things well. It's also a time when outsiders are more welcomed than normal.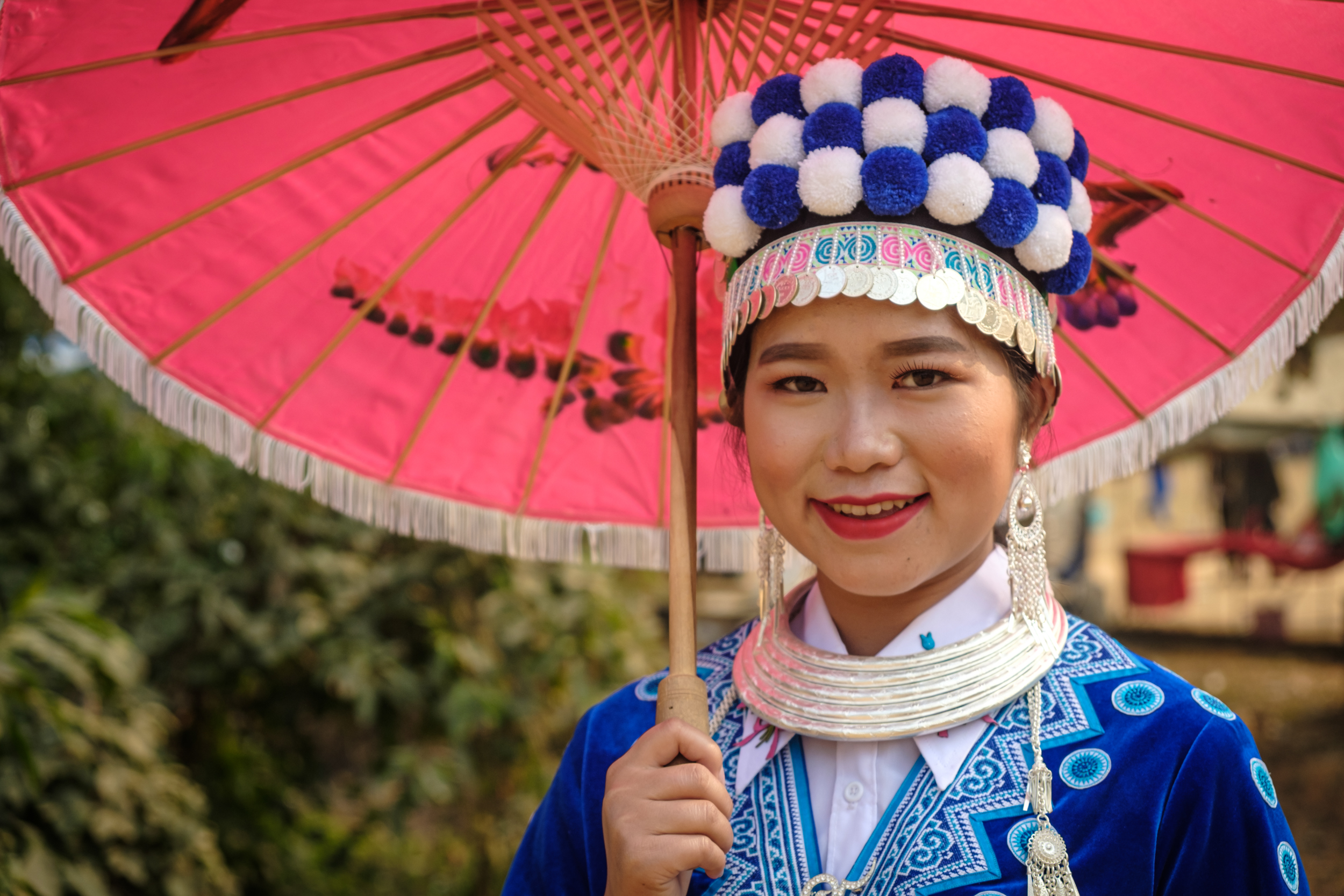 With many of the hill tribes, such as the Akha and Karen, the older women do often still wear traditional handmade costume as the norm, which are truly ornate works of art and do make for great photographs that are actually not posed or dressed for tourists.
The X factor
Even though I'd already been photographing these communities for years before the X system arrived I can still remember getting my first X100 just after it was released. The obvious trial outing for this quirky box of tricks was to venture into the mountains to capture images of the local people and one of the first pictures I ever shot with it is the one of the two ferocious-looking ladies with the traditional headgear on, who were selling handicrafts at the roadside.
It was quite the interaction and it cost me a few $ in trinkets, which was a trade well worth it, and a fair exchange as opposed to paying for poses. It was shot in RAF format (with a JPEG copy). Although the image worked well in colour, the character of the lead lady's face and the harsh midday lighting drew me to a black and white conversion (not a film simulation).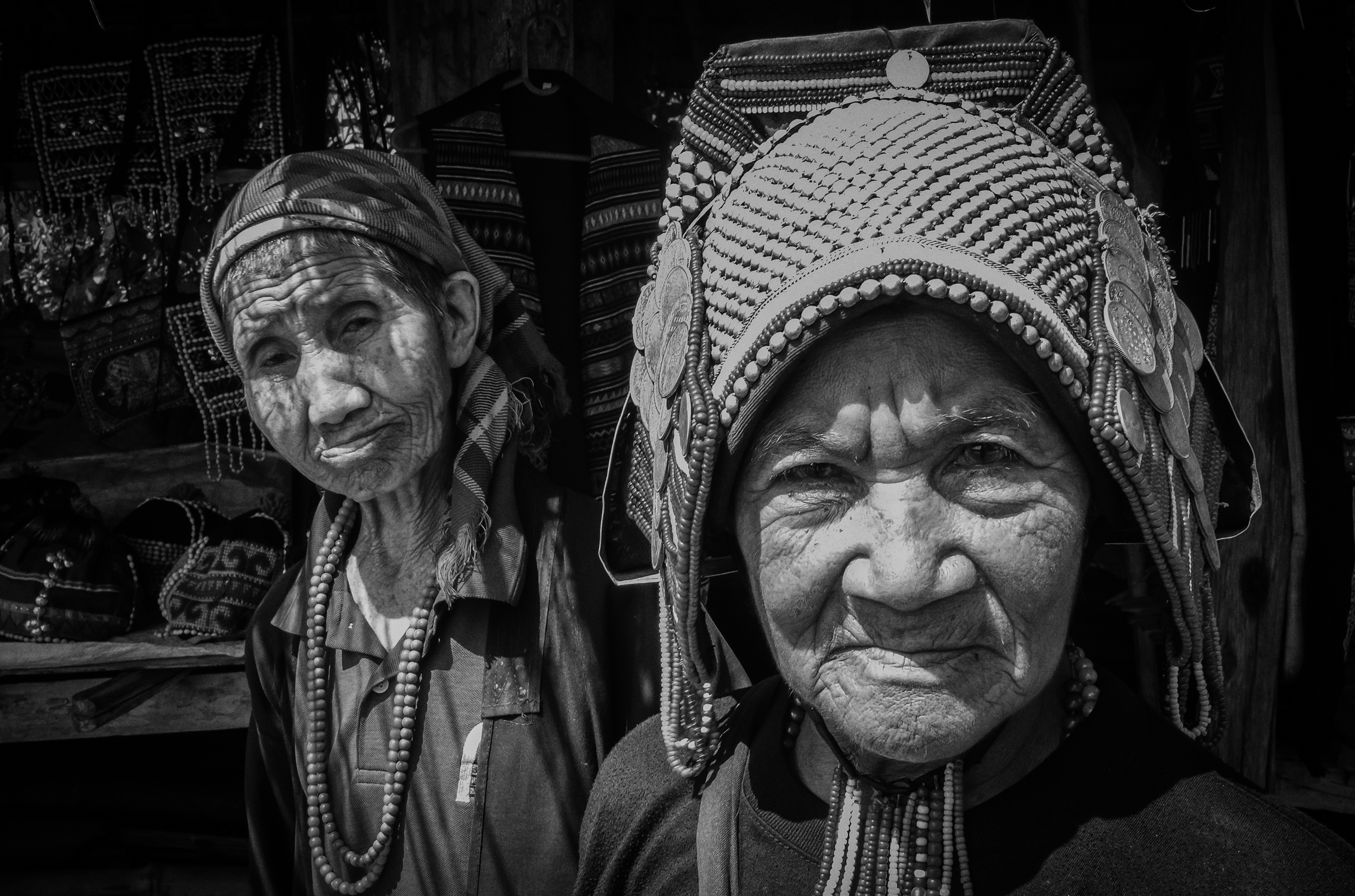 This was also around about the time when I also realised why people were shooting JPEGs with this camera; Lightroom simply could not deal fairly with those original files at the time (or for some time afterwards). Even now I can remember how frustrating that trip was with the X100 and how it nearly broke my hopes of that tiny camera dream coming true.
Second shot
A while later, the X-E1 was released and I figured I'd give the X system another go. I had one on order and as soon as it arrived I headed straight for the hills again to put it to the test as my potential go-to travel camera.
It was no dream of a first date but I was very taken with the feel of the camera and even more so by the images I was getting from it. I had a long bike and bus trip through Yunnan in China coming up weeks later, followed immediately by a trip to Taiwan. Both trips would entail a lot of image taking and varied situations, from bike races to travel and street and also some indoor work.
I did have other brand cameras as a backup on these travels but despite only having the 18-55mm lens at the time, almost all of the shots from the two trips ended up being taken on the X-E1. To my eyes and taste, the images from that camera are still very special. They have a classic sense to them and are quite different to those from my later model X Series cameras; it's a look I'd really like to get from the newer sensors.
Ever since then, my newer X Series cameras have all been put through the same induction, albeit in slightly different locations and with different ethnic communities in the region. Over the many years I've learned a lot about these people, about how they live, about their struggles and their history, plus the stigma often applied to them. At any given chance I have immersed myself to try and document the subtle side of their everyday real lives and culture, as opposed to the postcard classics most often seen. It's not always possible to do, as many communities are still very closed when it comes to outsiders, and it's not always pretty – such is real life.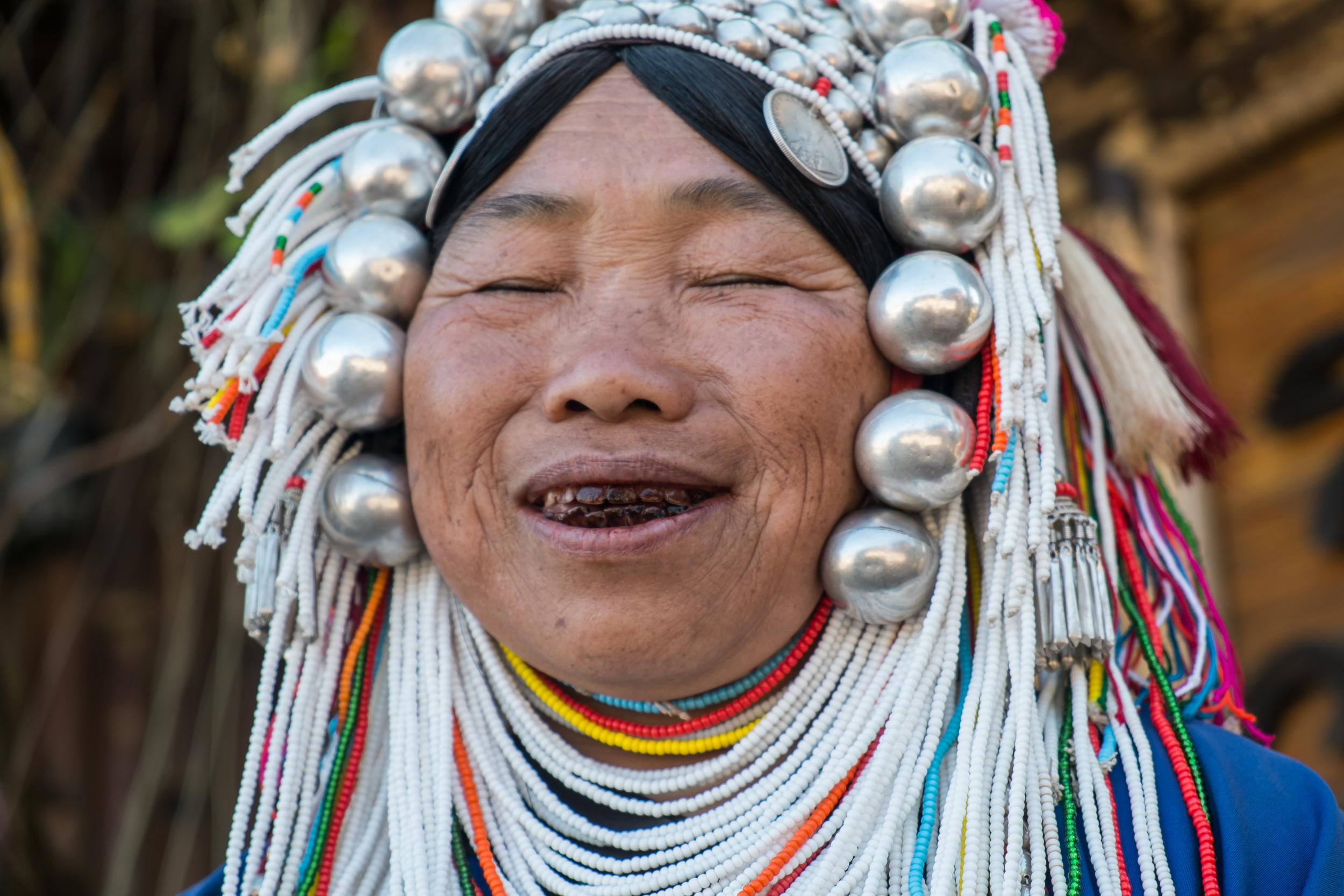 Although I've had serious woes with my Fujis over the years, it is in this kind of scenario and environment where they really do excel and it's why I will stick with them, even if that ends up only being for my travel use in the future.
Being small, lightweight, tactile and unobtrusive makes the X Series great for shooting people who are perhaps even more suspicious of you and your motives than you are curious about them.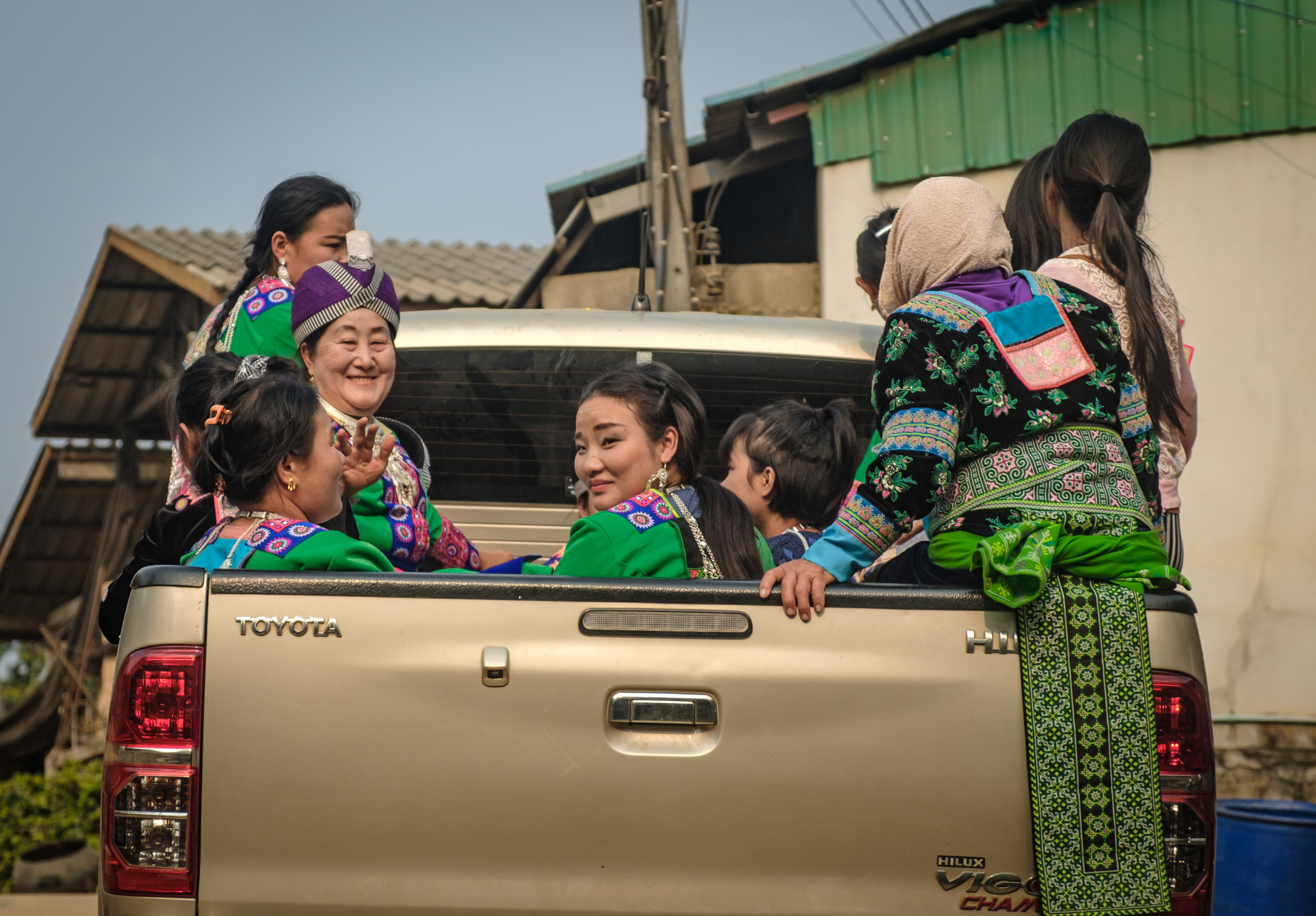 The images I've captured of these people over the years are very 'real' and not staged or dressed up. Even if many of these images are captured at festivals, they were not set up and not the kind of images photographers with soft boxes and flashes would be able to capture easily – that's simply not my way of going about these things.
Sadly, my X-E1 no longer plays the game and it has been repaired so many times that I will not be resuscitating it again. That said, I might well hunt down another secondhand body at some point, just so that I can get that original look and sensation back – or am I simply being nostalgic?
About Author