In January 2018 I visited Israel for the first time, firstly because I was intrigued by the history of the place, but also due to the fact that I had discovered through the social media so many Israeli street photographers that displayed exemplary work.
Israel is a small, yet wonderful country positioned in the center of the Middle East. This land has a rich history of more than 3.000 years, full of evolutions and controversies. First thing you notice when you visit Israel is the openness and the warmth of the people. The Israelis come from all the corners of the earth and have brought with them many cultures. United over a single homeland, they enjoy their young nation at its fullest.
That first trip became the start of a journey, visiting Israel again and again. Every time I visited, I met new photographers and went to new places. At the time, I was shooting with a full frame DSLR that was heavy and certainly noticeable. As I started meeting street photographers, I couldn't believe how many of them owned Fujifilm cameras. It did not take me long to feel out of place, specially the day I introduced myself to a photographer and his first reaction was "Do you have anything against small cameras?"
After a few months, I got my own X-T3 and realized the importance of its versatility and accurate representation of colours. As I visited Israel during the year, I realized that there are many events and celebrations, some of them religious and others not. Unique to this country is that every place has its own character which gives you the opportunity to broaden your portfolio. I started with Tel Aviv which is a young urban city full of life, busy with locals and tourists. Then I continued with the Old City of Jerusalem where three religions stand side by side without overlapping. The souks and the alleys combined with the people roaming within give you an endless variety of frames. Then I visited Jordan River, the Dead Sea, Haifa, Tzfat and many more.
During this journey and after meeting so many photographers I kept thinking that gathering all these unique views in one place would be a great idea. It takes many views to capture Israel and it's a place that has endless street photography opportunities.
In January 2019, I dropped the idea to my dearest friend Orna Naor to select nine Israeli Fujifilm photographers and she jumped on it immediately. Three Greek photographers were added in the formula for an out-of-the-box view, different from the locals. After the selection came the invitation of each photographer. The reaction from all photographers was a genuine enthusiasm. A couple of days before the Independence Day of Israel, Andreas Kamoutsis and I arranged a meeting in Tel Aviv to meet the selected photographers and discuss the details about this project.
Another interesting aspect of the meeting was to discuss our experiences with the different Fujifilm models and lenses used. I was surprised when I realized that most of them have been loyal to Fuji since the first model, X-T1. It was evident from their comments that everyone believes the future of photography is mirrorless and Fujifilm has a commitment to invest in this technology with great success.
The meeting concluded with the agreement to have every photographer submit four photographs of their choice together with a short story and a bio. Then Ι had to select two photos from each photographer and add the text in order to form an article. Putting together the work of all these incredible photos has created a photographic mosaic of Israel that transcends great emotions to the reader. A creative collection that was made possible with the use of the high-quality Fujifilm lenses and of course the great talent of their users.
Paul Mei
I was born in 1964 and raised in Athens, Greece. In 1989 I earned my Bachelor of Science in Applied Computer Systems from Brunel University, London, UK. I have been involved with photography since my early 20s. In 2016 this interest turned into a deep passion, when I came across the documentary on Vivian Meier's life and work. Since then I have been delving into the world of street photography, familiarizing myself with the work of international photographers. During this quest I came to appreciate the work of several Israeli street photographers. My curiosity created an urge to visit Israel. Ever since my first trip, in January 2018, I felt an affinity that immediately bonded me with this country. For every frequent visit ever since I have been privileged to meet many charismatic Israeli photographers with whom I have established an excellent rapport. My association with them has given me the opportunity to hone and develop my street photography skills.
Photos taken with Fuji X-T3 and 16mm 1.4 prime lens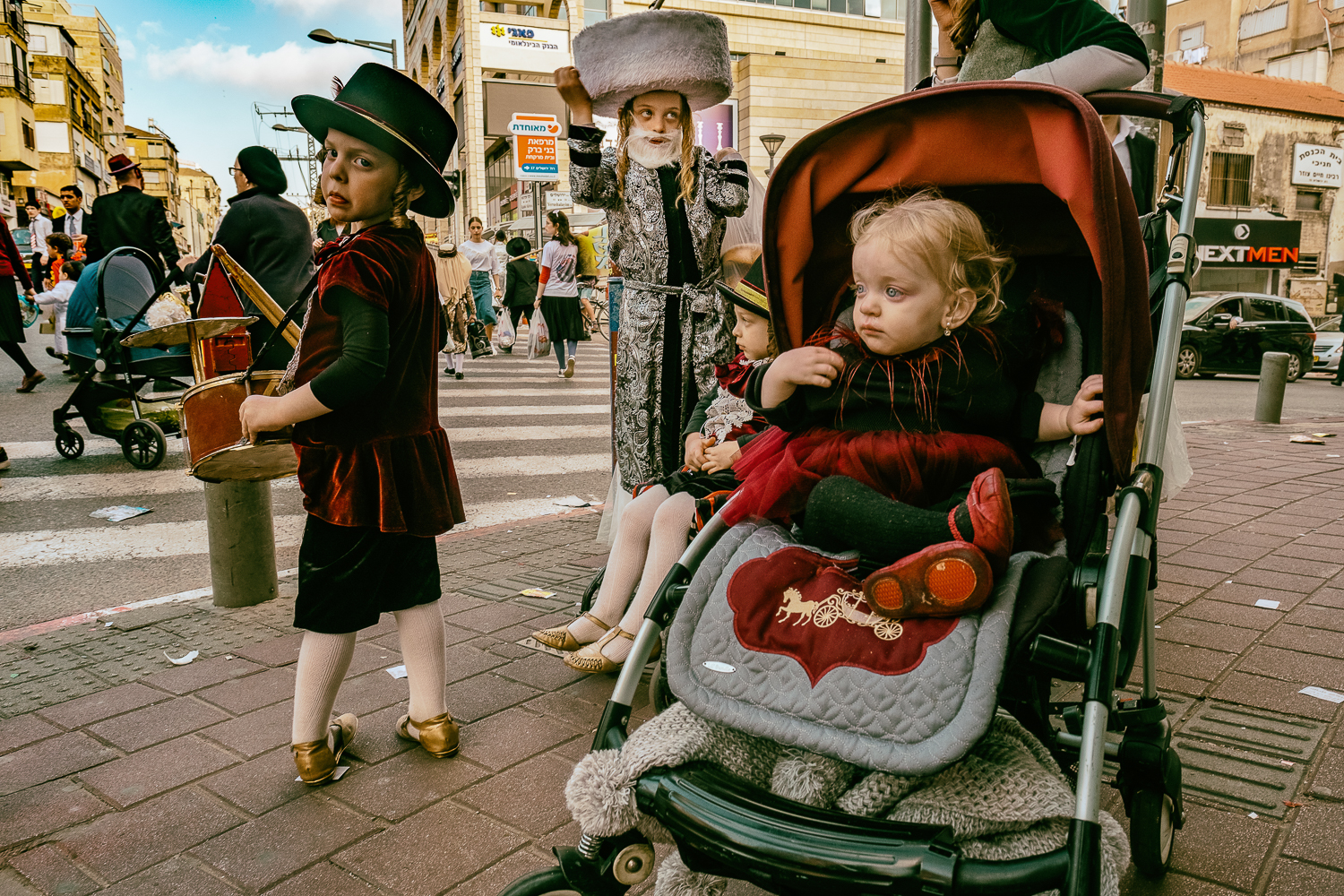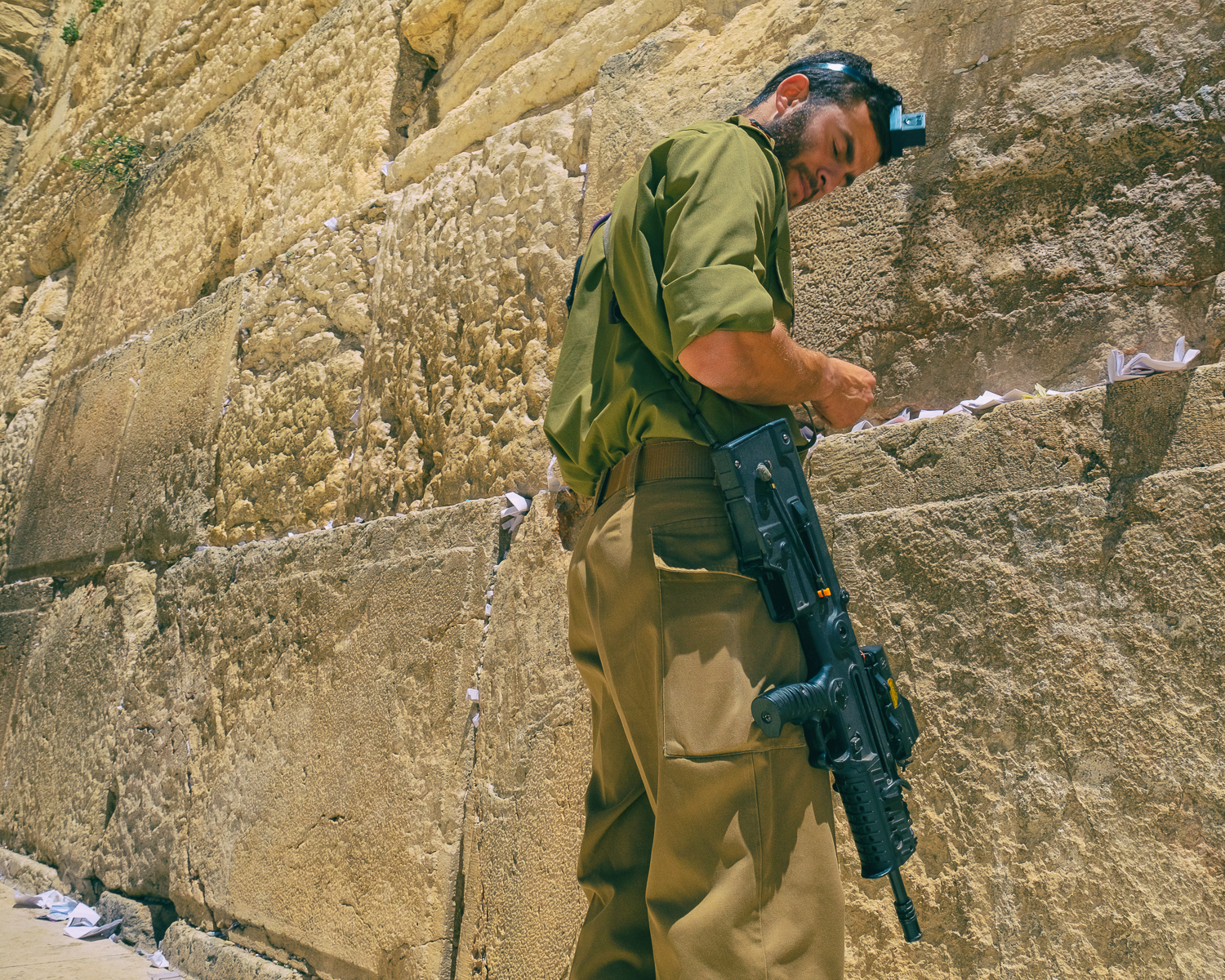 Alexander Voutsas
These photos were taken during Purim, in Jerusalem. The celebrations and religious ongoings, helped me to better understand the Jewish Orthodox people. The communal brethren were impressive both in its religious and festive functions. As serious as they are about their religious norms and laws, it is interesting to witness how they mingle among themselves and with the "outside" world.
My name is Alexander Voutsas, born in New York, of Greek heritage. I remember using a camera since I was six years old. Photography became more serious for me when I studied Professional Photographic Illustration at the Rochester Institute of Technology (R.I.T.), Rochester NY. I have been teaching photography since 2000 at the Athens School of Fine Arts, in Athens, Greece.
Photos taken with Fujifilm X-T2 and 18-55mm f/2.8-4.0 or 16mm f/1.4 lens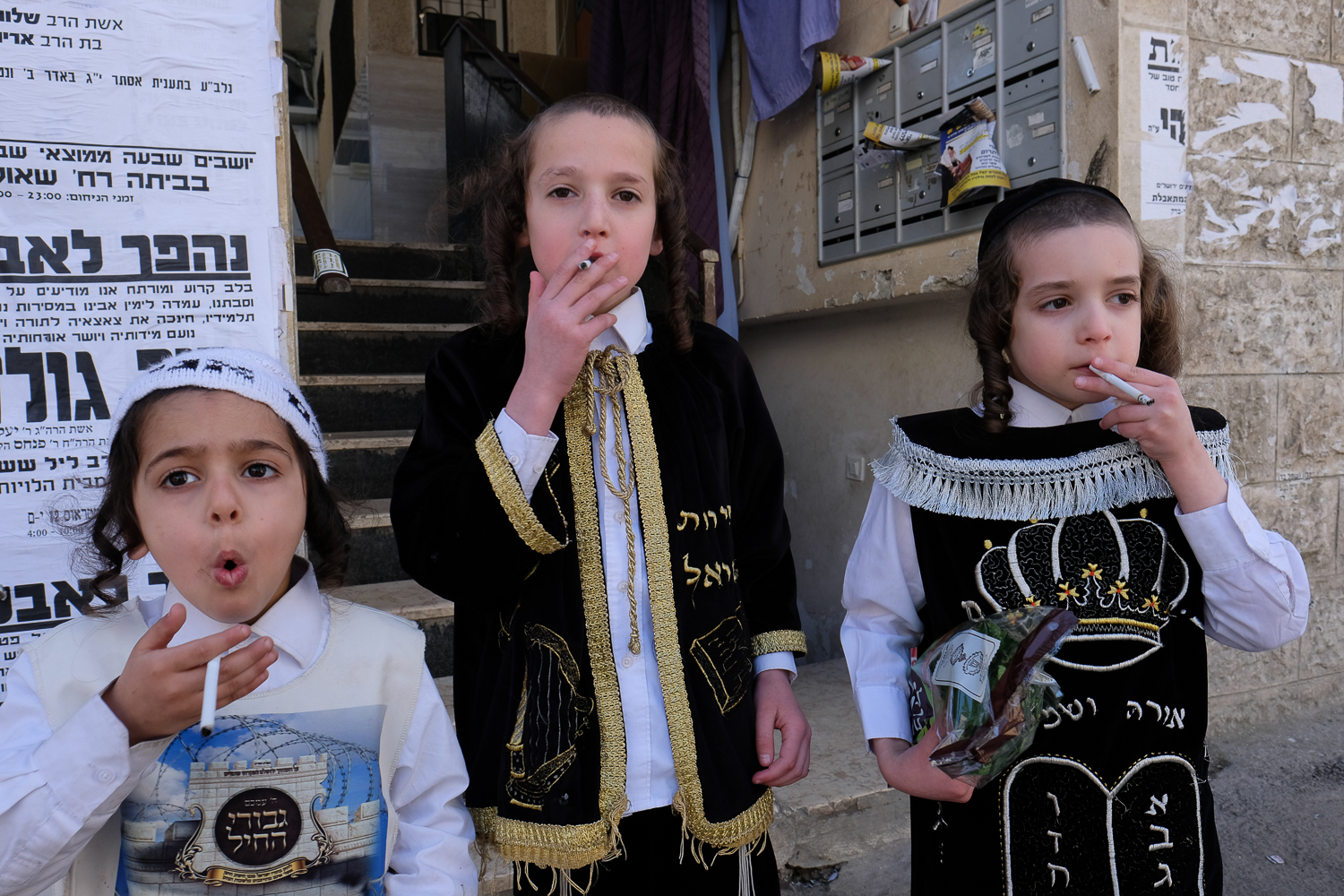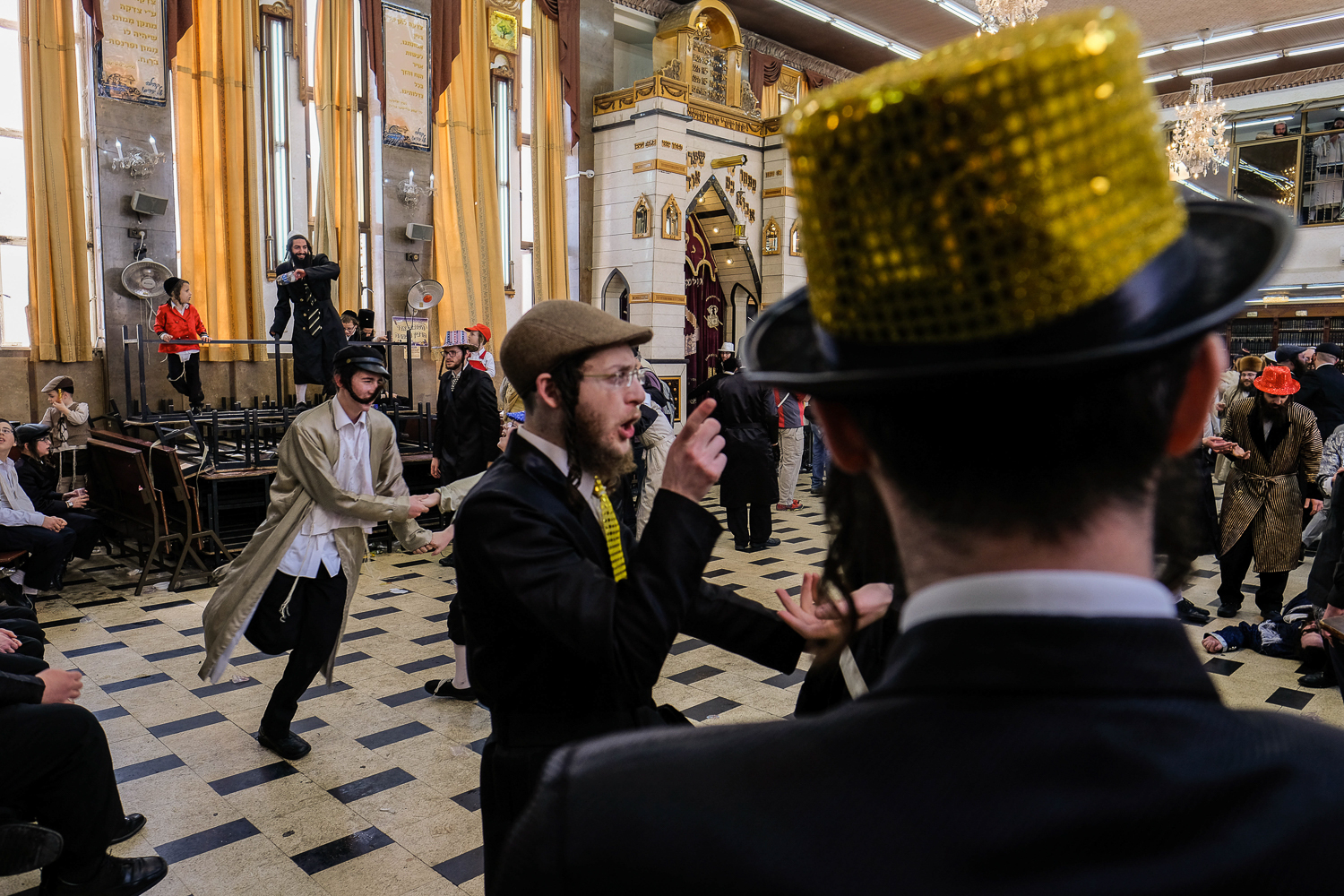 Anat Shushan
Israel is such a small country. Small, but with big issues. I think that is a part of what makes us very passionate and involved people. We have this unexplainable connection to each other, one that can be made only in a country with a spirit like Israel. When things are wrong, we go out to the streets and protest. When bad things happen, we help and hug each other. And sometimes, when there's no reason at all, we celebrate life.
I'm Anat Shushan, a 47 years old street photographer. Started my journey in the world of photography about 30 years ago. For me, street photography is all about people. In my photos I try to tell human stories which are also my stories, my world. Pieces of life, of moments of us. I've had my work published in several magazines and shown in exhibitions all over the world, including first prize in Social documentary category in an exhibition in India.
Photos taken with Fujifilm X-E1 and 18-55mm f/2.8-4.0 lens.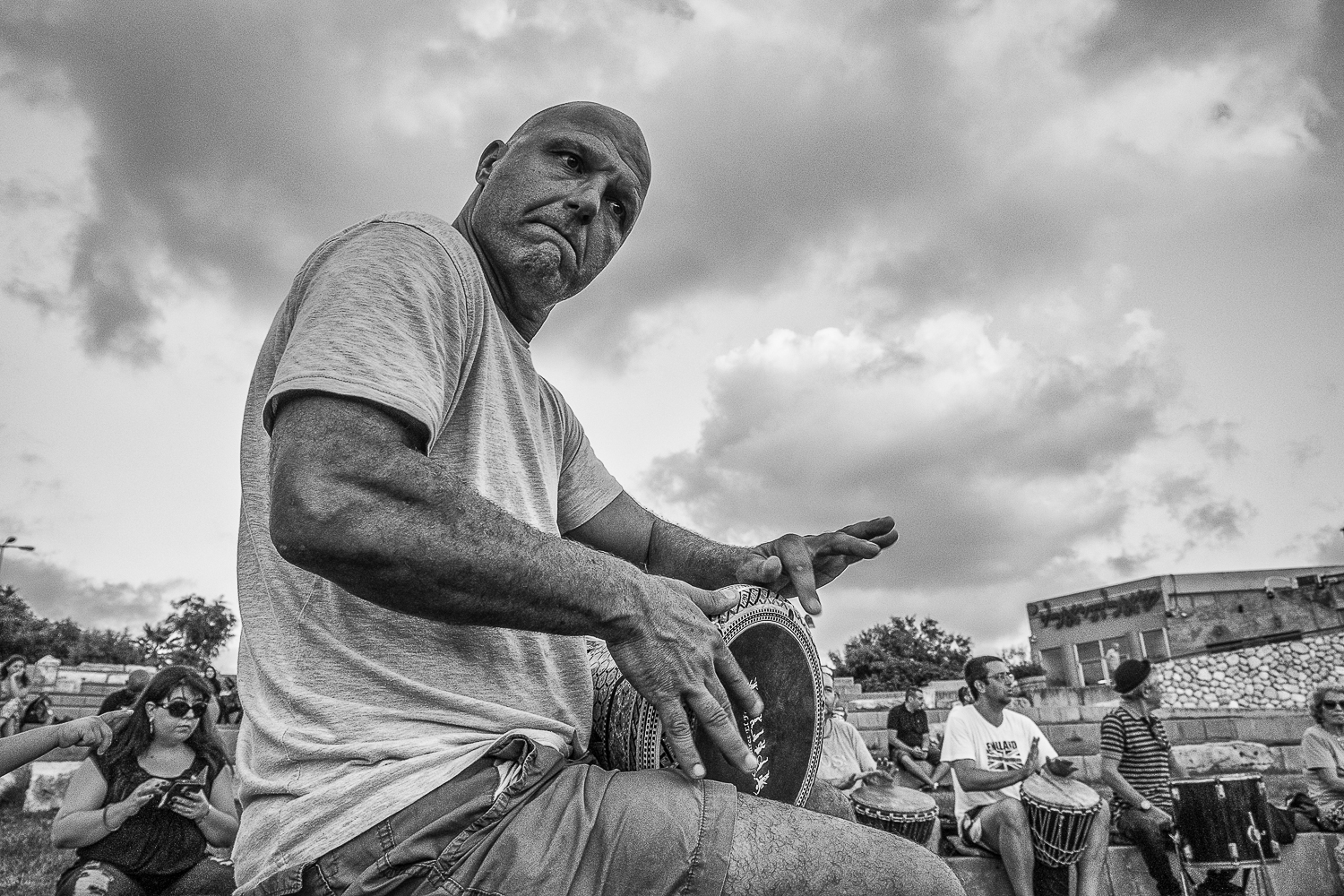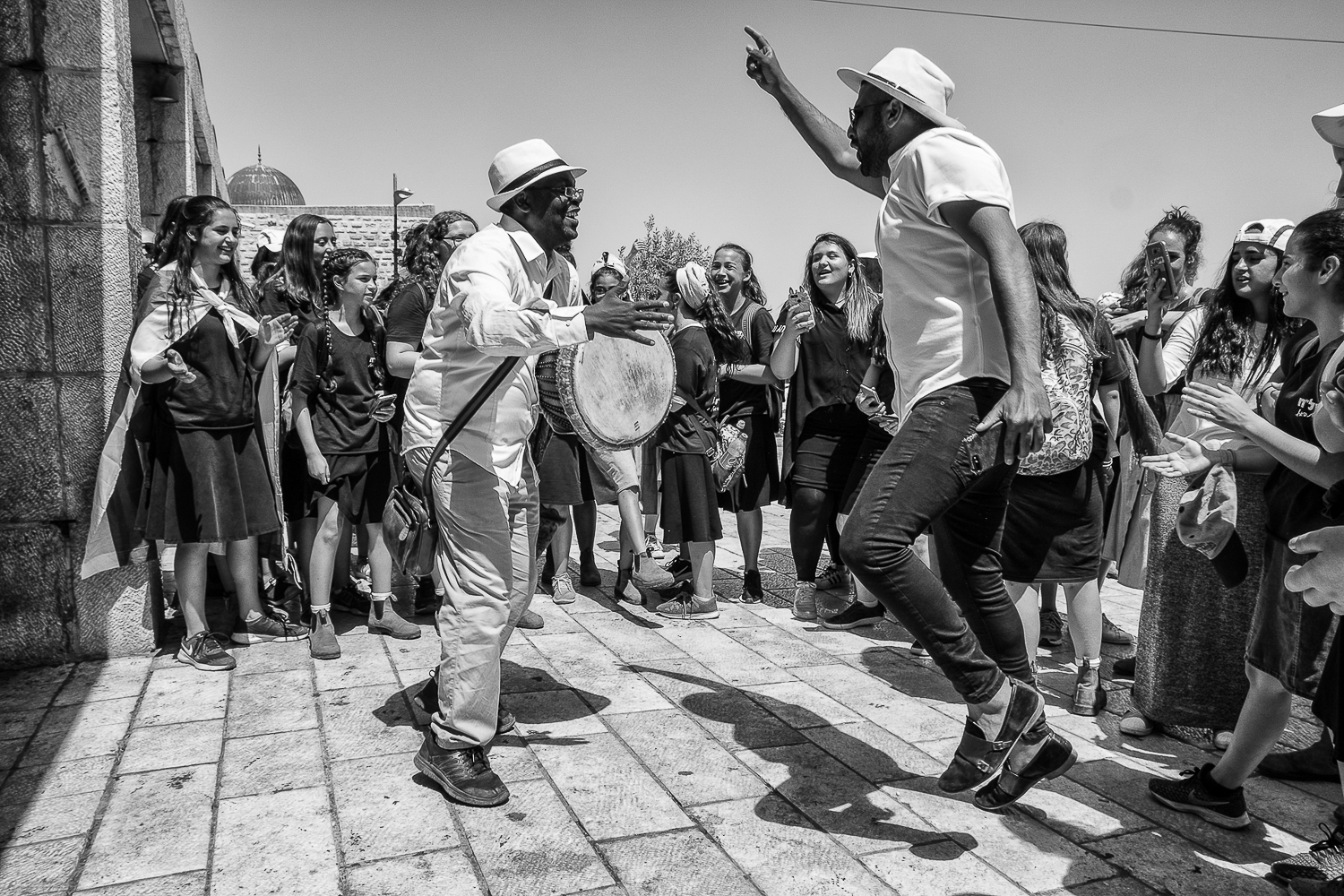 Andreas Kamoutsis
During my short visit to Tell Aviv, Israel the thing that I felt more was the energy of the people around me. The combination of the sea, sun and great buildings with the beautiful trees inspired me and felt like home. As I used to do i tried to get closer to the people's lives, capturing real emotions as also the city's contemporary atmosphere. The unique colors and the great light of the city at the afternoon time helped me to create some unique shots. I used the new small and lightweight Fujifilm X-T30 camera which can fit with my preferred lenses in a small camera bag. The size and weight of this setup helps me wonder around the city freely.
My name is Andreas Kamoutsis born in 1979 and raised in Athens, Greece. I am an official Fujifilm X Photographer since 2016. My primary photographic goal is to capture strong visual elements, such as mystery, feelings, harmony & simplicity, importing the surrealist and lyric dimension to the little facts of our daily life.
Photos taken with Fujifilm X-T30 and 18-55mm f/2.8-4.0 or 10-24mm f/4.0 lens.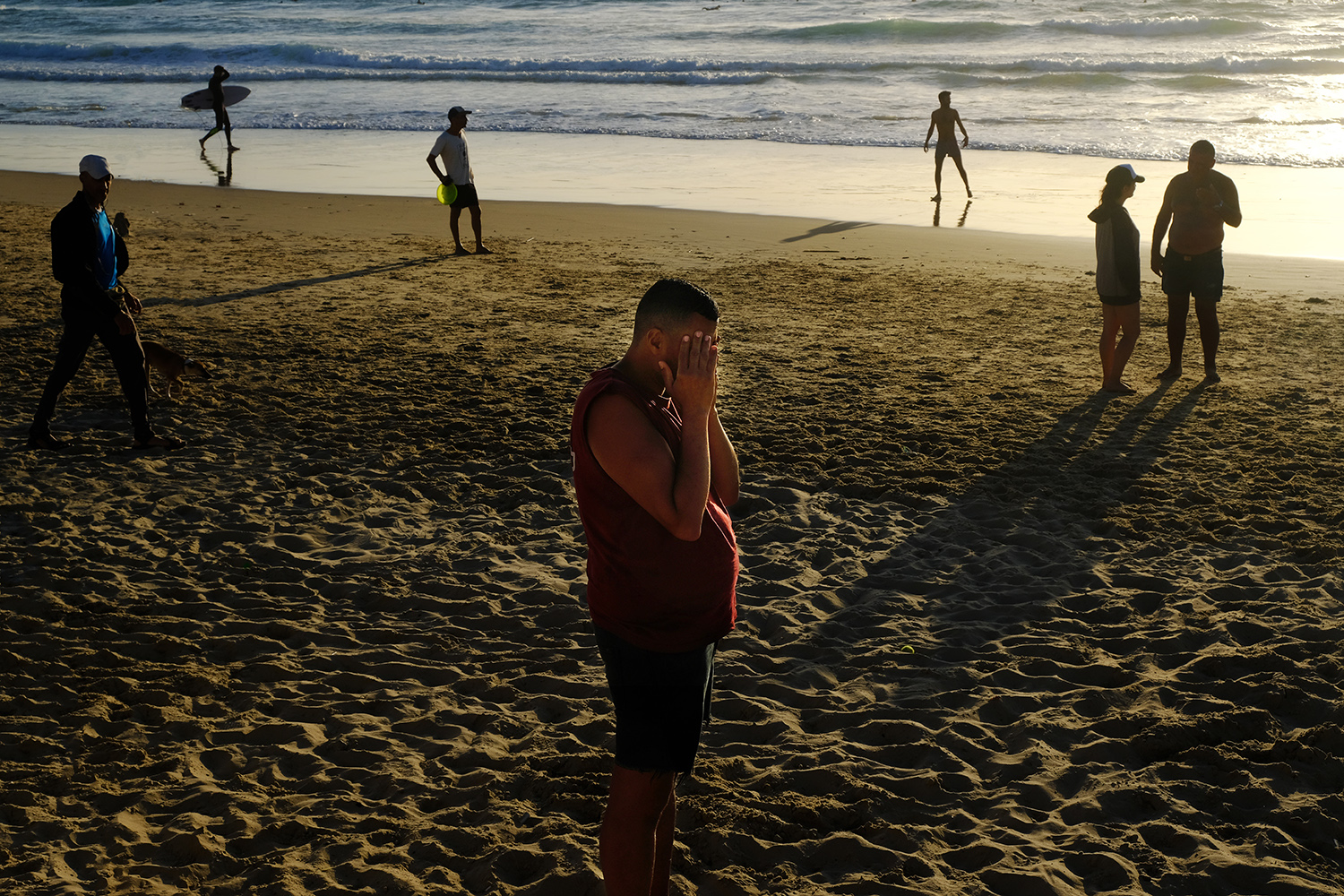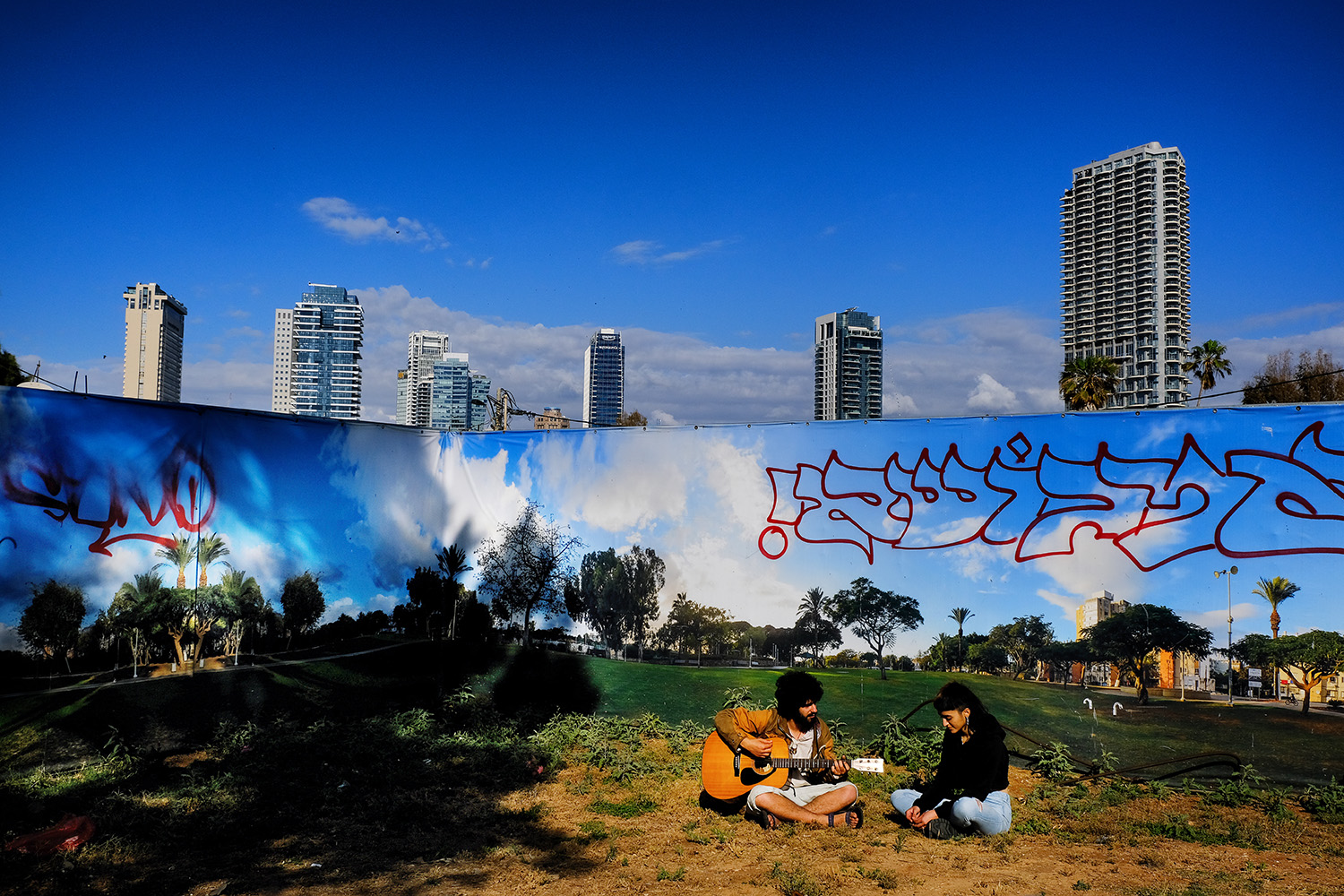 Dov Oron
Israel is a small country, so small there isn't enough space on the world map to write its whole name, but it's full of opposites, even contradictions, and that's what makes it so unique, vibrant, interesting and full of life. For me the most fascinating contradiction is that on the one hand we are a young state, barely 71 years old, and on the other hand one of the oldest nations and cultures, connected to this place for more than 3.000 years. We are both very old and very young, looking back to our ancient roots and forward to our future in optimism and anticipation. I feel privileged to be a part of this long chain, and to be living in such a dynamic and significant part of my nation's history. As a symbol of this I chose photos of old people and children, alone and together.
My name is Dov Oron, I'm 57 years old and an Israeli street photographer. I've always been fascinated by people, their complexity and intricacies, their personality and relationships with themselves, others and the world. I love watching and studying people, especially on the street. Street photography is a way of developing this interest and giving it an artistic venue of expression. I see it not only as documenting lives of people but also as expressing my way of seeing things, and ultimately revealing and finding more not only about the human race but also about myself.
Photos taken with Fujifilm X-T20 and 18-55mm f/2.8-4.0 lens.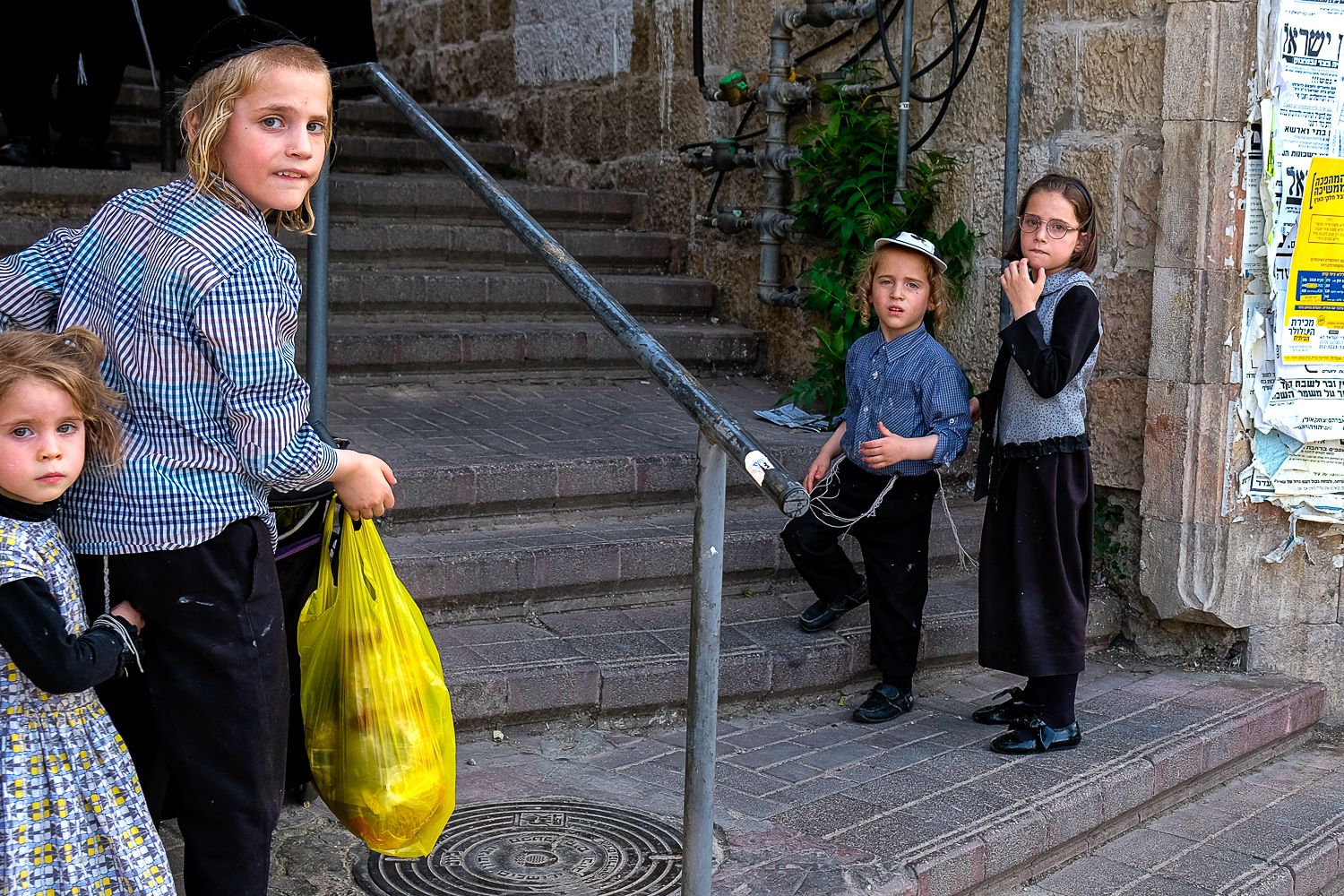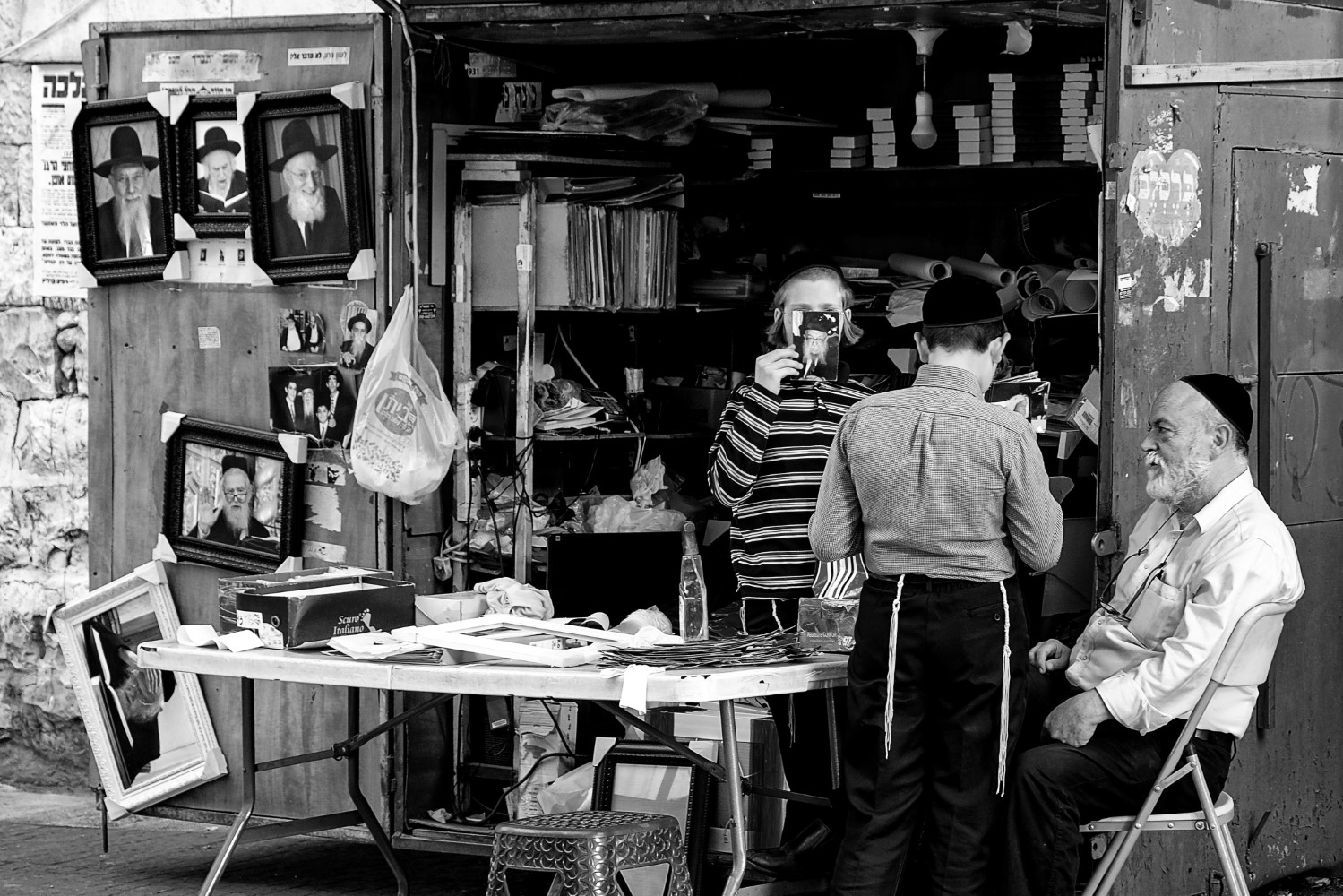 Ilan Ben Yehuda
In this series, the woman is at the center of the photographic story. All of the photos were taken in Israel and are street photos. The series represents the modern Israeli woman in public in a surrealistic way.
I was born and live in Ramat-Gan, Israel. Work as a graphic designer for the fashion industry in the last 20 years. I have also B.A in Philosophy from The Hebrew University in Jerusalem. I began to get interested in photography about 20 years ago, studied photography at Camera Obscura in Tel Aviv. About 10 years ago I started taking pictures seriously. I was taking photos in the weaker areas, mainly in Tel Aviv. I shot marginalized people, homeless people and African refugees. My photography was mainly documentary. Now I am focusing on street photography. Places in which I photograph are South Tel Aviv and Jerusalem mainly the Ultra-Orthodox neighborhood of Mea Shearim. My photography is mostly photography of decisive moment, surrealist, interesting meaning and composition of light and shadow. I have participated in many exhibitions such as Local Testimony in Tel Aviv, Israel (Urban Series, Religious Series – 2016 1stPrize), Leica Gallery in Prague, Poland (Israeli Street Moments), San Francisco Street Photography and Miami Street Photography.
Photos taken with Fujifilm X70.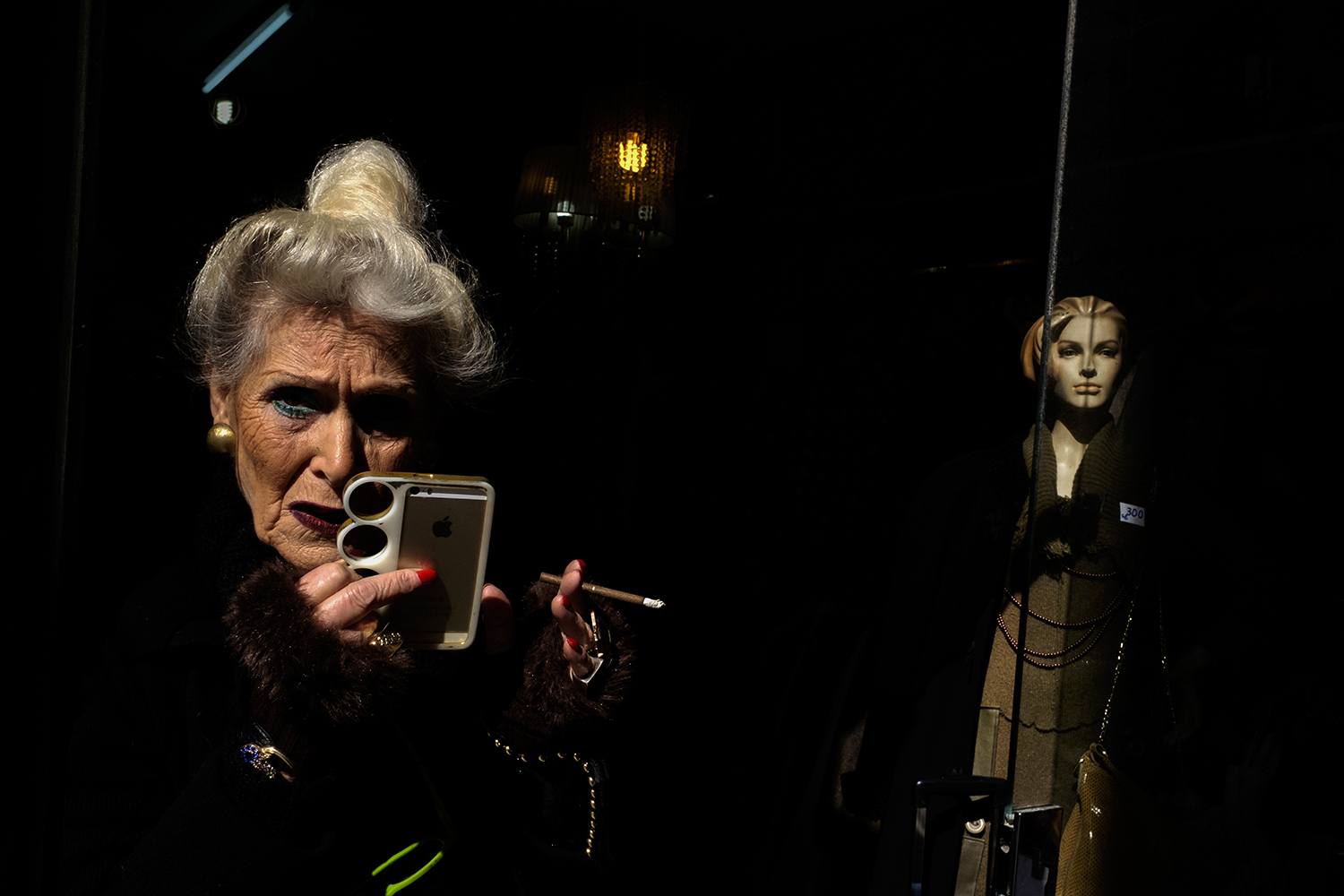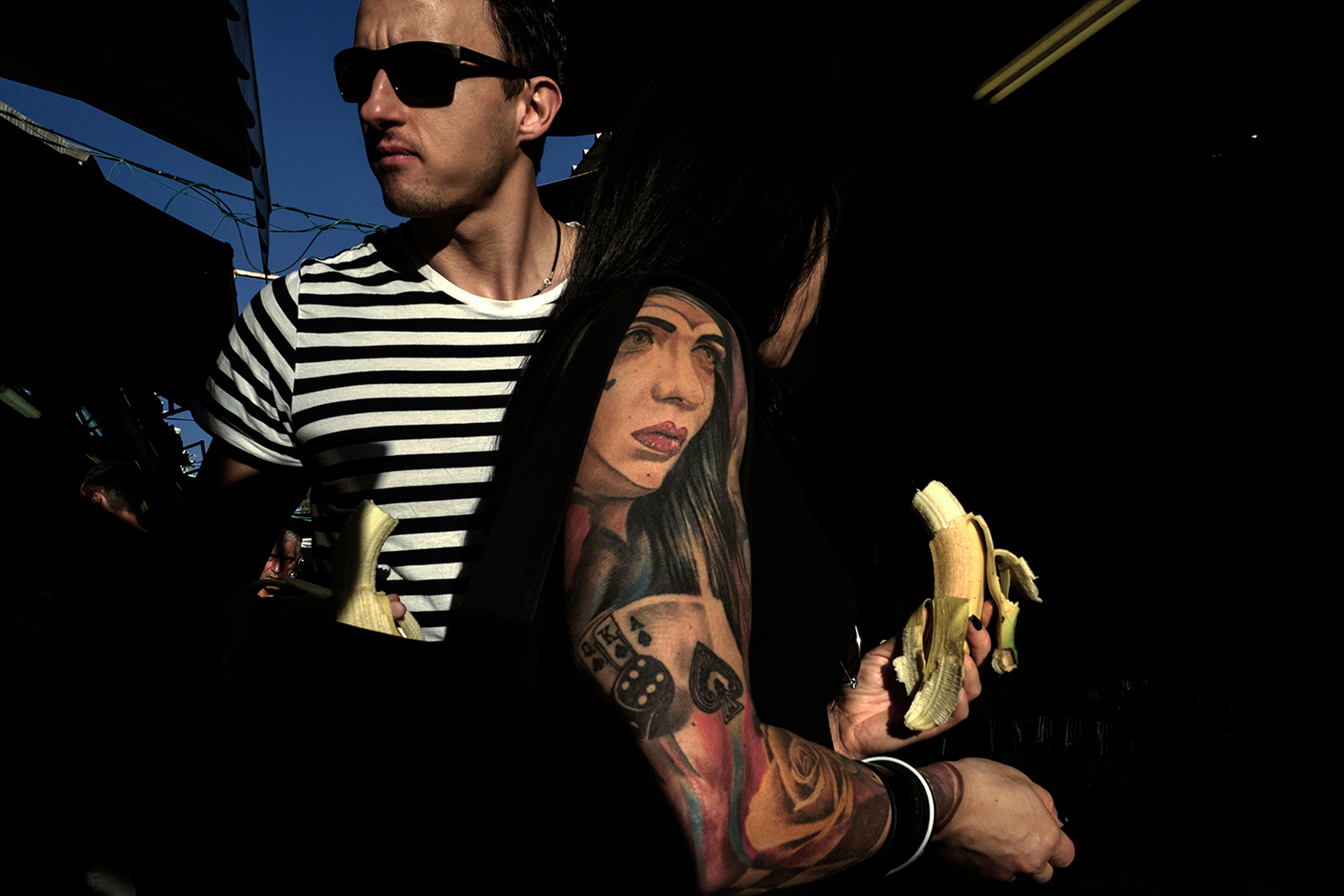 Iris Avigour
In Street Photography I find the unmediated intimacy in recording real flow of life in my immediate habitat. Speaking of which, in this series, I focus on urban human's best friends on four, we share our lives with pets in Tel-Aviv.
Iris Avigour is a graduate of the Film and Art school at Tel Aviv University, with Business Directorship Studies at Bar-Ilan University.
Photos taken with Fujifilm X-T1 or X-T2 and preferably 35mm f/2.0 lens.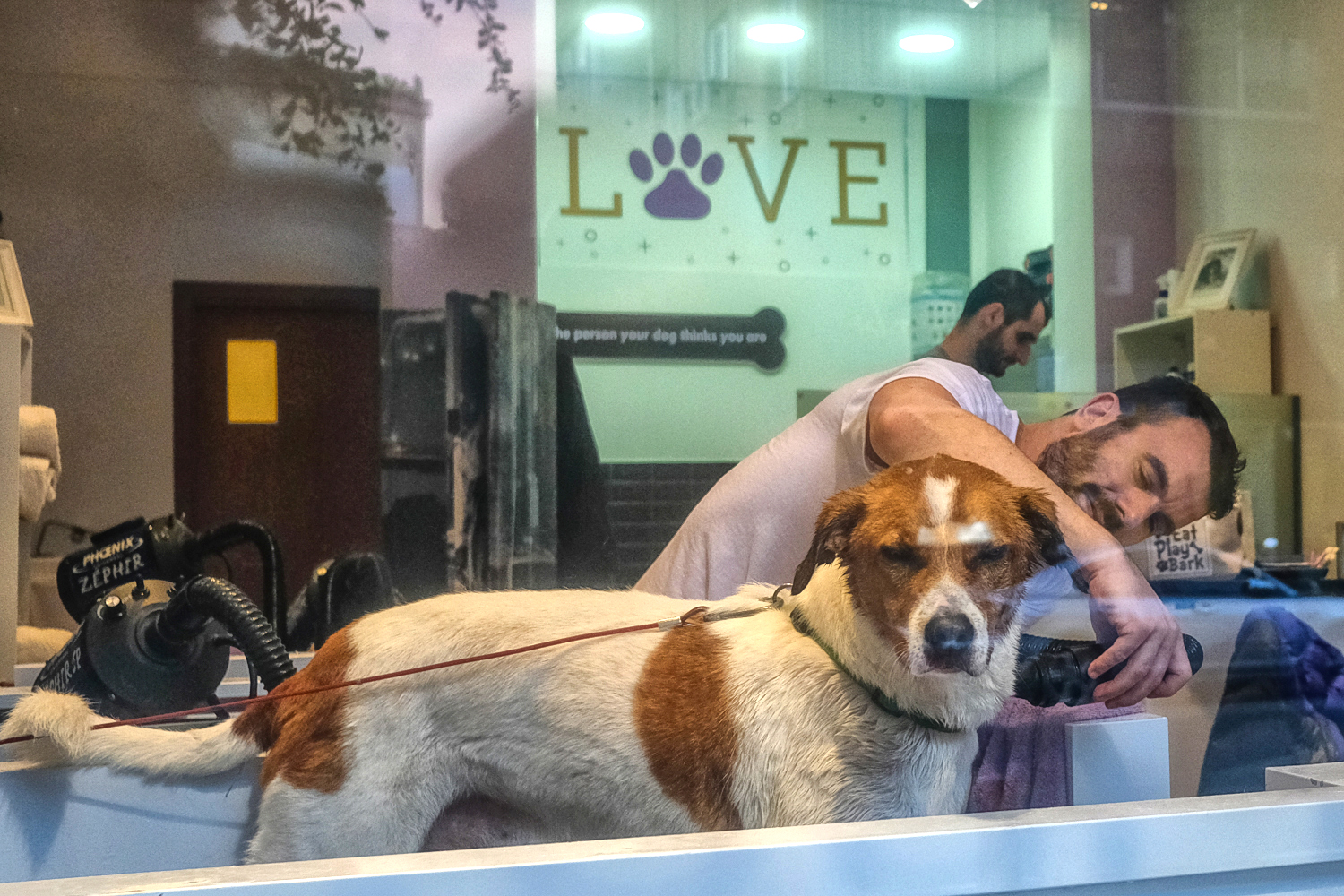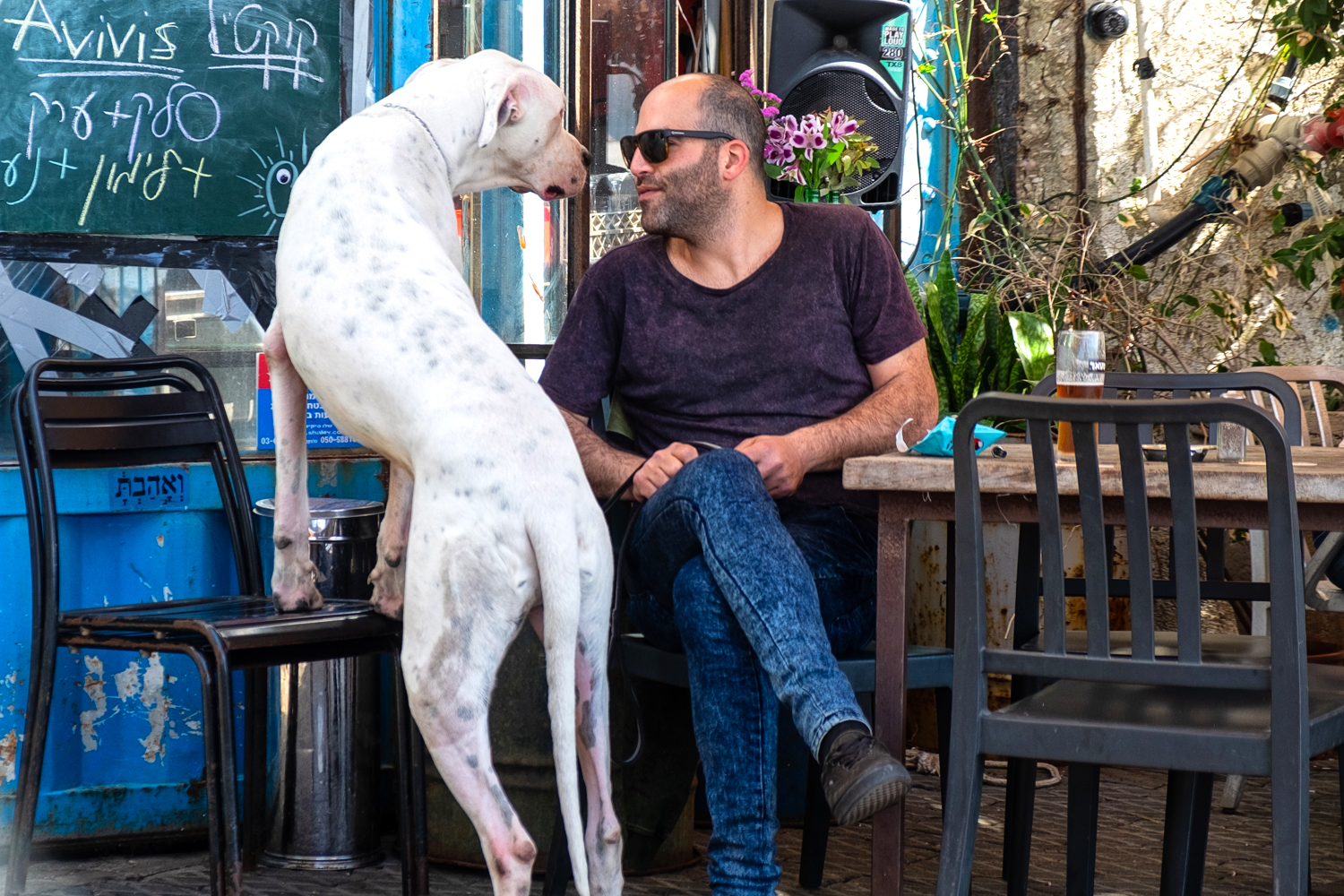 Ohad Aviv
My theme is dealing with one of the Ultra Orthodox communities in Bnei Brak and in a way about our strange identity and the way our society contains totally different worlds living inside and aside each other. The story is of a closed society inside our society. They live in a separate like existence in their own towns and neighborhoods with their own costumes and traditions. Once a year in the Jewish holiday of Purim the curtain goes down a bit and you can get a glimpse to their way of living- celebrating this holiday together in their court.
Ohad Aviv is 40 years old living in Tel Aviv, Israel. A street photographer for the last three years, prior to that taking photos in live rock shows of well-known Israeli artists such as Berry Sakharoff and Shay Tzabary (2015-2016) and dealing mostly in portrait photography. He participated in exhibitions both in Israel and abroad, among them Local Testimony (2018) in the Israel Museum of Tel Aviv and Street Sans Frontieres in the Gallery Joseph Turenne in Paris (2019). These days, apart for street photography, I give street photography workshops and photography lessons in Israel.
Photos taken with Fujifilm X-T2 and 23mm f/2.0 lens.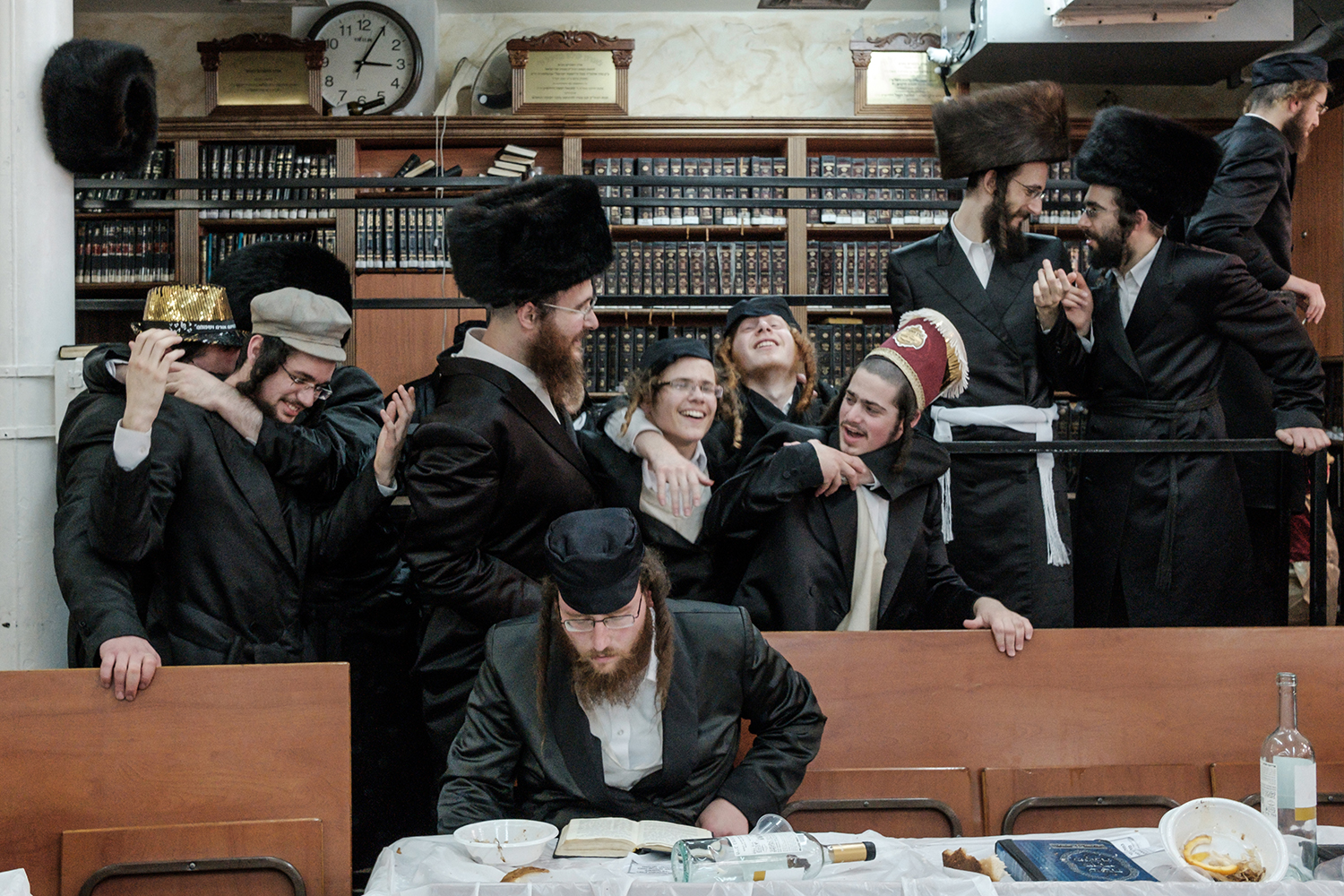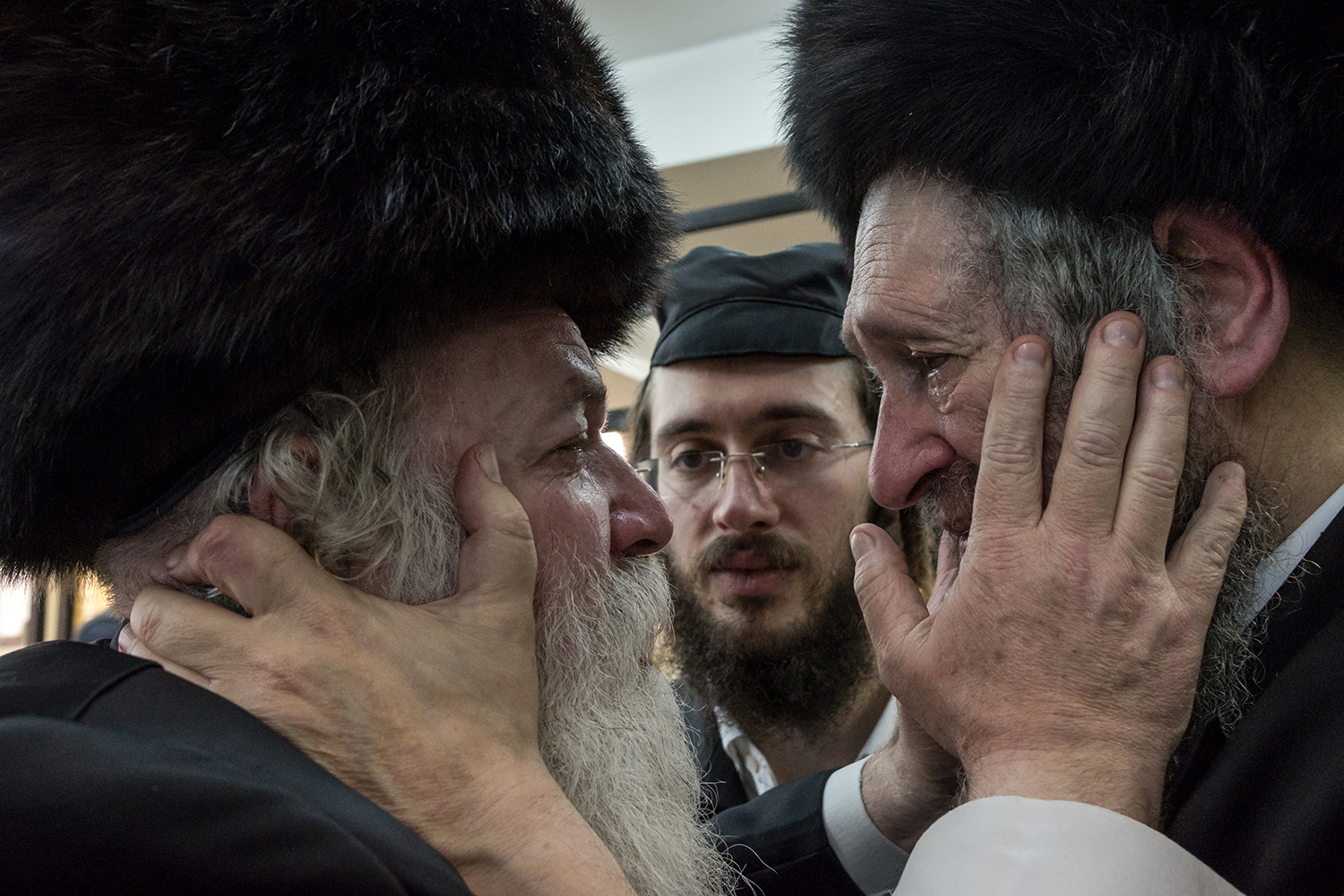 Orna Naor
I live the last 40 years in Tel Aviv. Often people say that "Tel Aviv is not Israel", in the sense that it is a city of varieties, acceptance, liberalism; a city that celebrates life on every occasion, and without any occasion.
Orna Naor is a street photographer from Tel Aviv. I find street photography a challenging field, that needs lot of thinking and planning and in the same time, lots of patience.  Most of all, it needs soul and love for humanity. My work have been published in various magazines and participated in exhibitions in Israel and abroad; Miami Street Photography Festival, Street Sans Frontiers, London Photography Festival, Local Testimony Israel and many more.
Photos taken with Fujifilm X-T1 or X-T2 and preferably 35mm f/2.0 lens.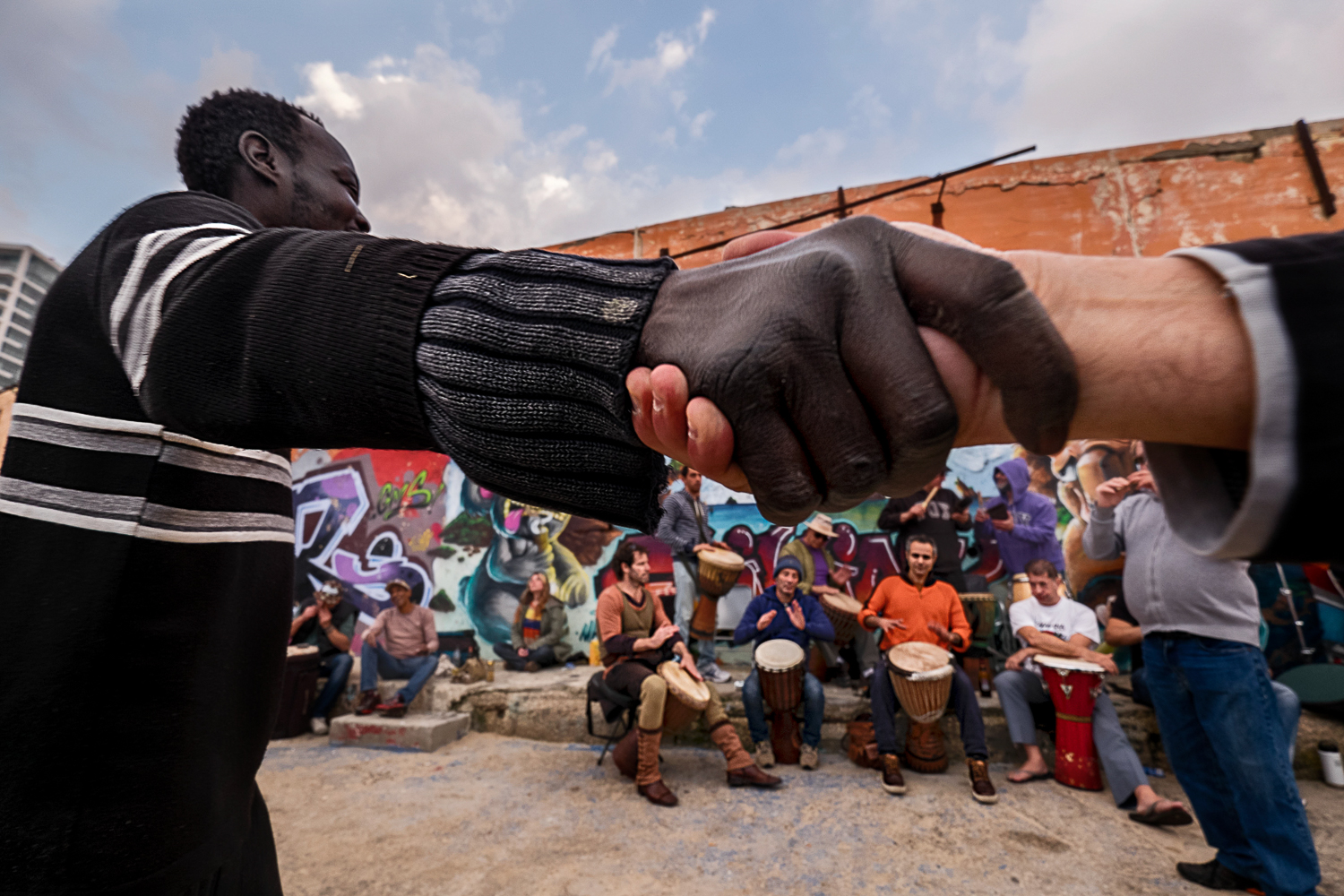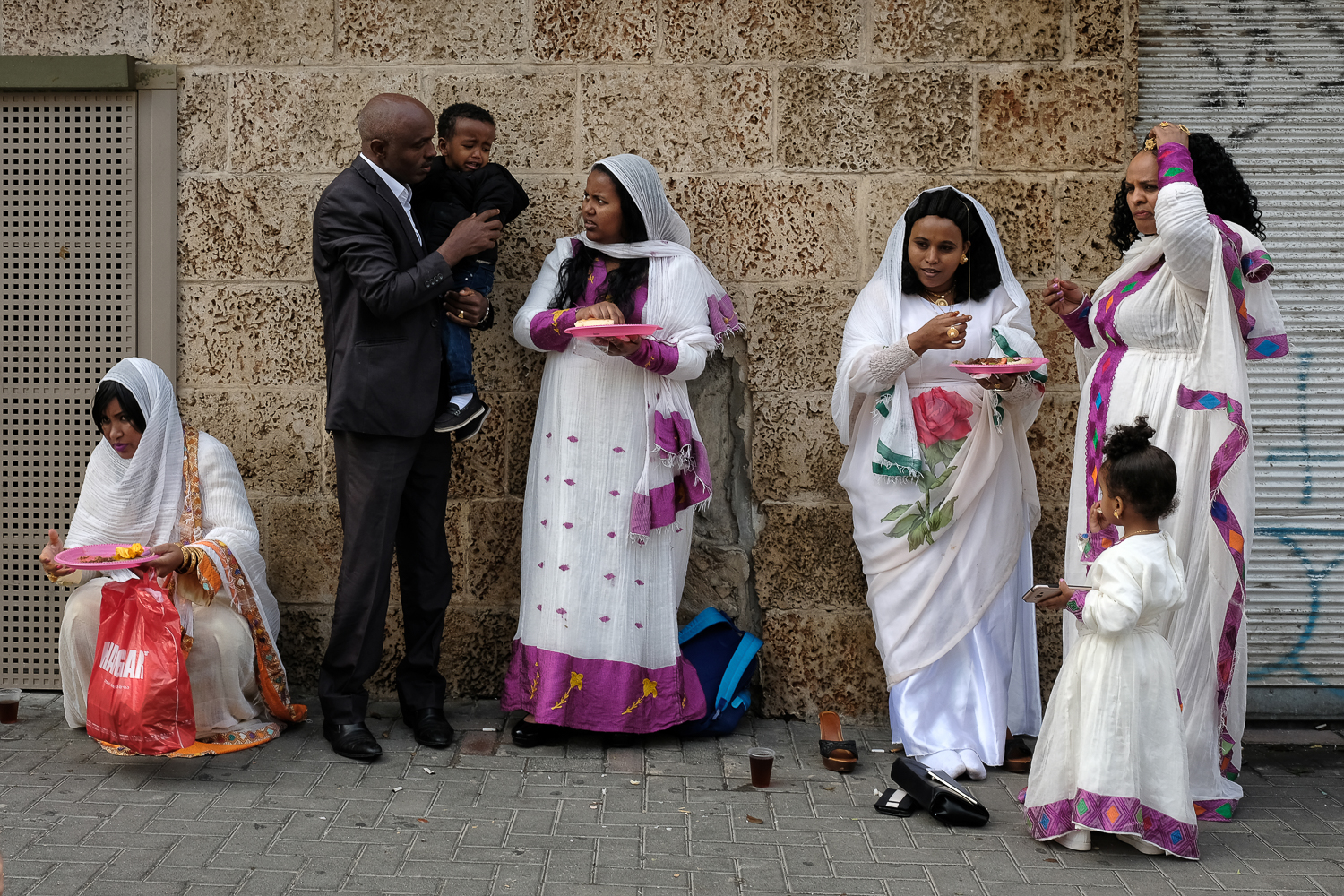 Saar Avigour
Departing from the formalism in commercial photography and realism of press coverage, Saar roams Tel-Aviv streets with his Fuji X-Pro2, recording own little stories he finds within the mundane, where street is the Stage, its inhabitants are the Actors, and photographer is the Director.
Saar Avigour is a commercial, advertising, and press photographer based in Tel-Aviv, and an Official Fujifilm X-Photographer for Israel. A graduate of Film and Art school at TAU and former ITV cinematographer, Saar finds artistic peace in the turbulent genre of Street Photography.
Photos taken with Fuji X-Pro2 and 23mm /f1.4 or 35mm /f2.0 lens.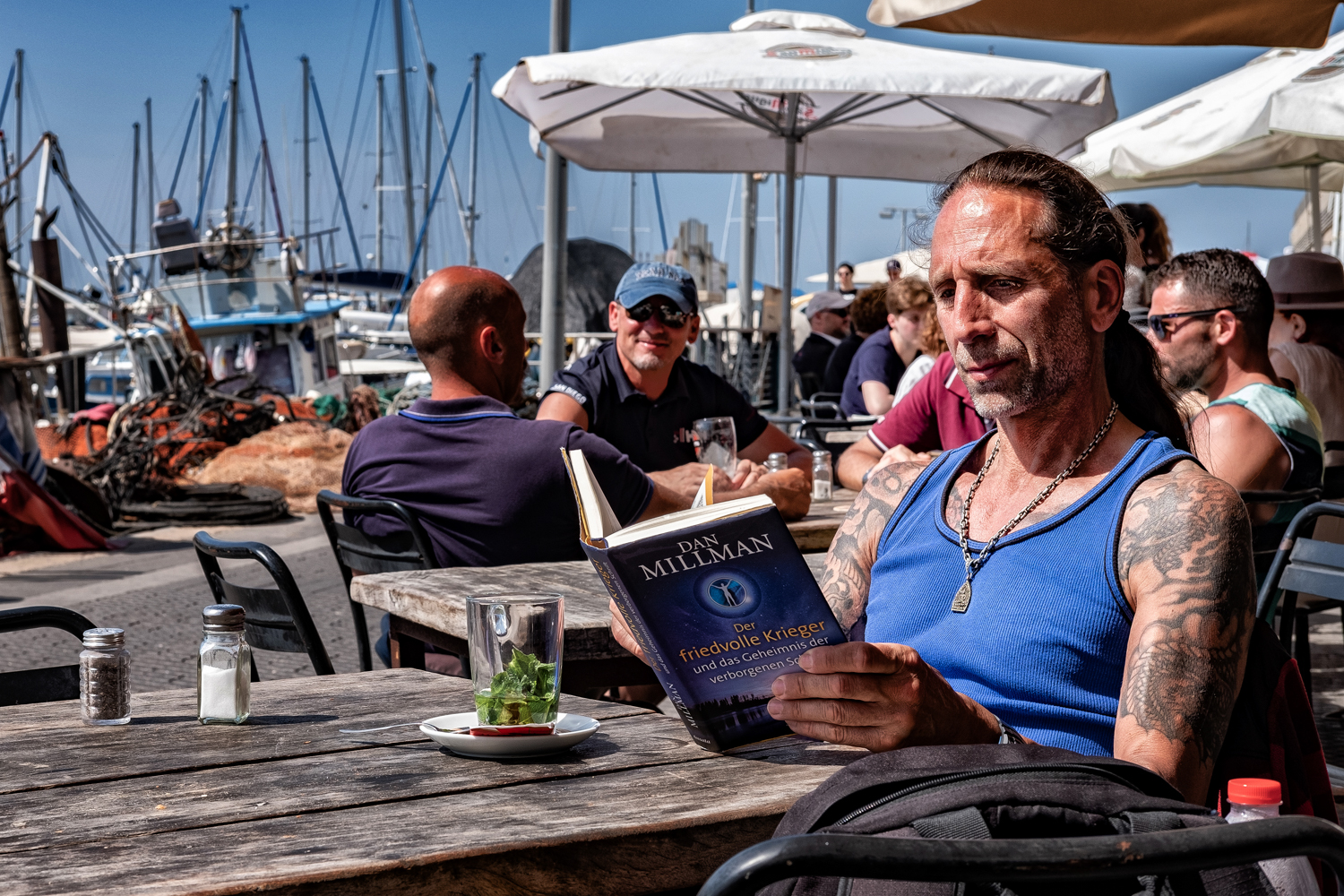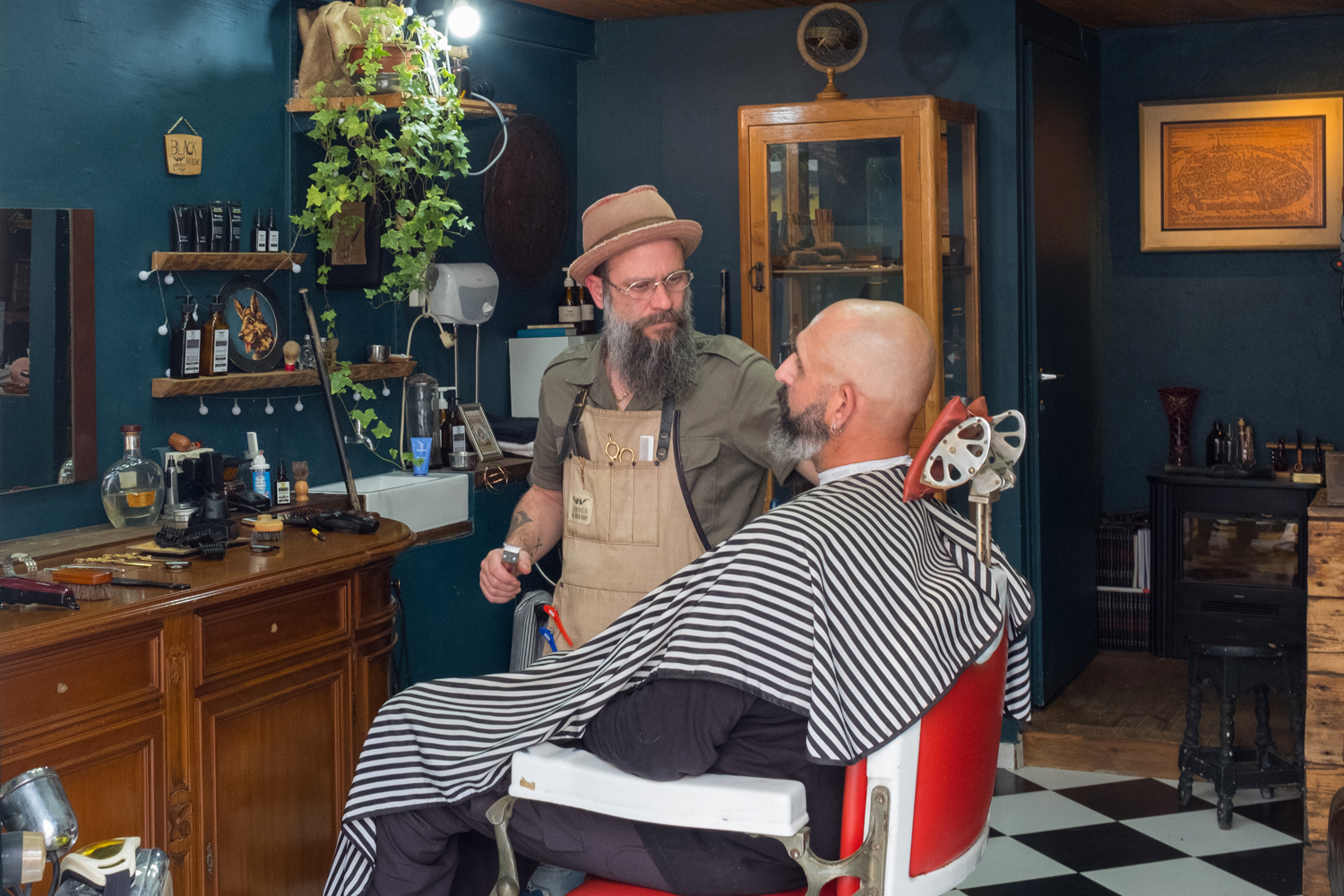 Shimi Cohen
I chose to present a series of photographs taken over the last three years in the Jordan River at the baptism sites, Qasr al-Yahud and Yardenit. People from all over the world come to this sacred place to experience baptism. To me it is always fascinating in this mysticism between faith and custom. People experience me in the eyes of my lens with a direct connection to God. With an effort that my point of view will always be from above and imagine how the "one" up there sees those believers.
I'm an Israeli street photographer based in Kibbutz Givat Brener and I've been shooting Street Photography for more than 4 years. My Photography has been exhibited in several museums and galleries. I have won awards; and lost awards, but that isn't what matters. What matters is chasing the light and sharing it.
Photos taken with Fujifilm X-T2 and 18mm f/2 or 23mm /f1.4 lens.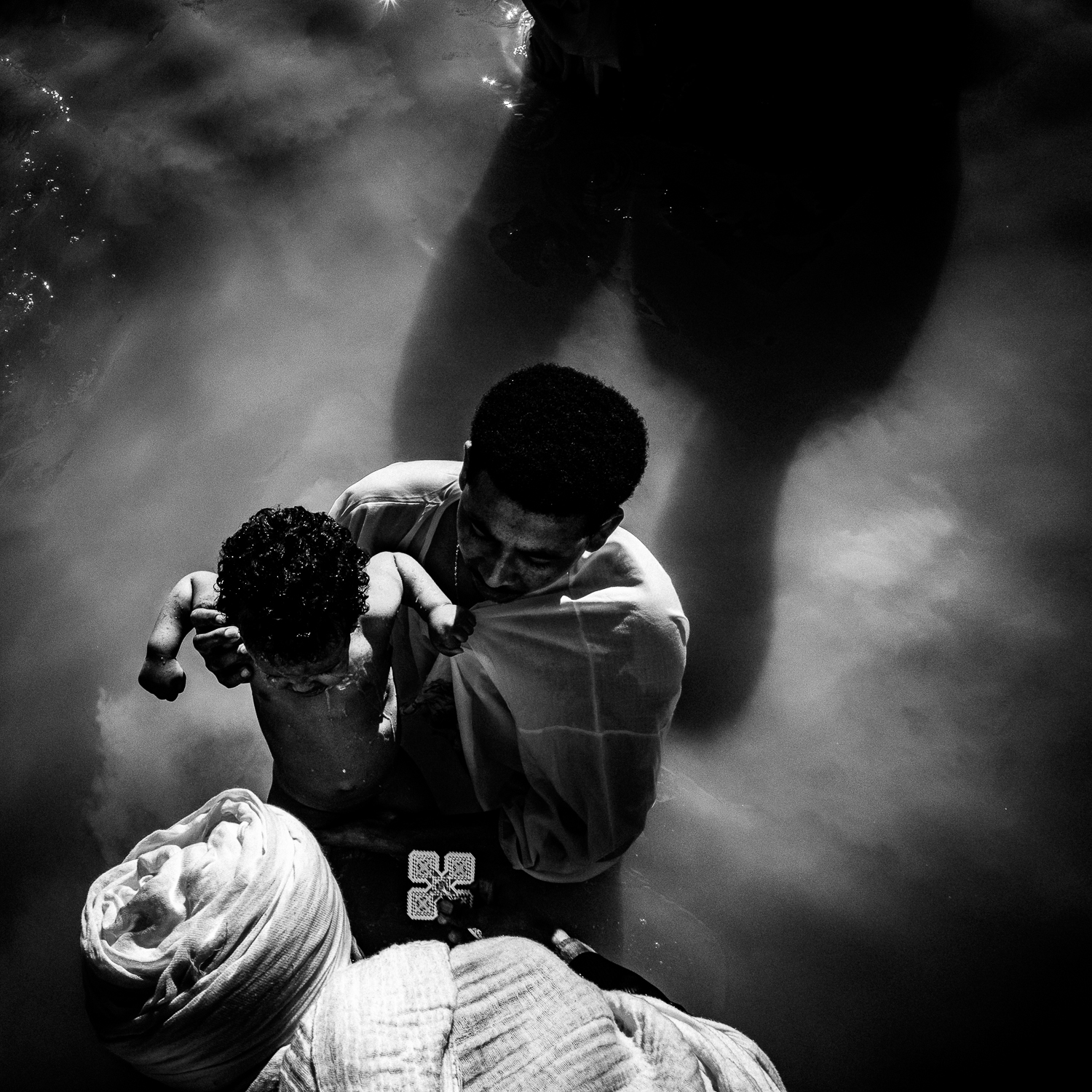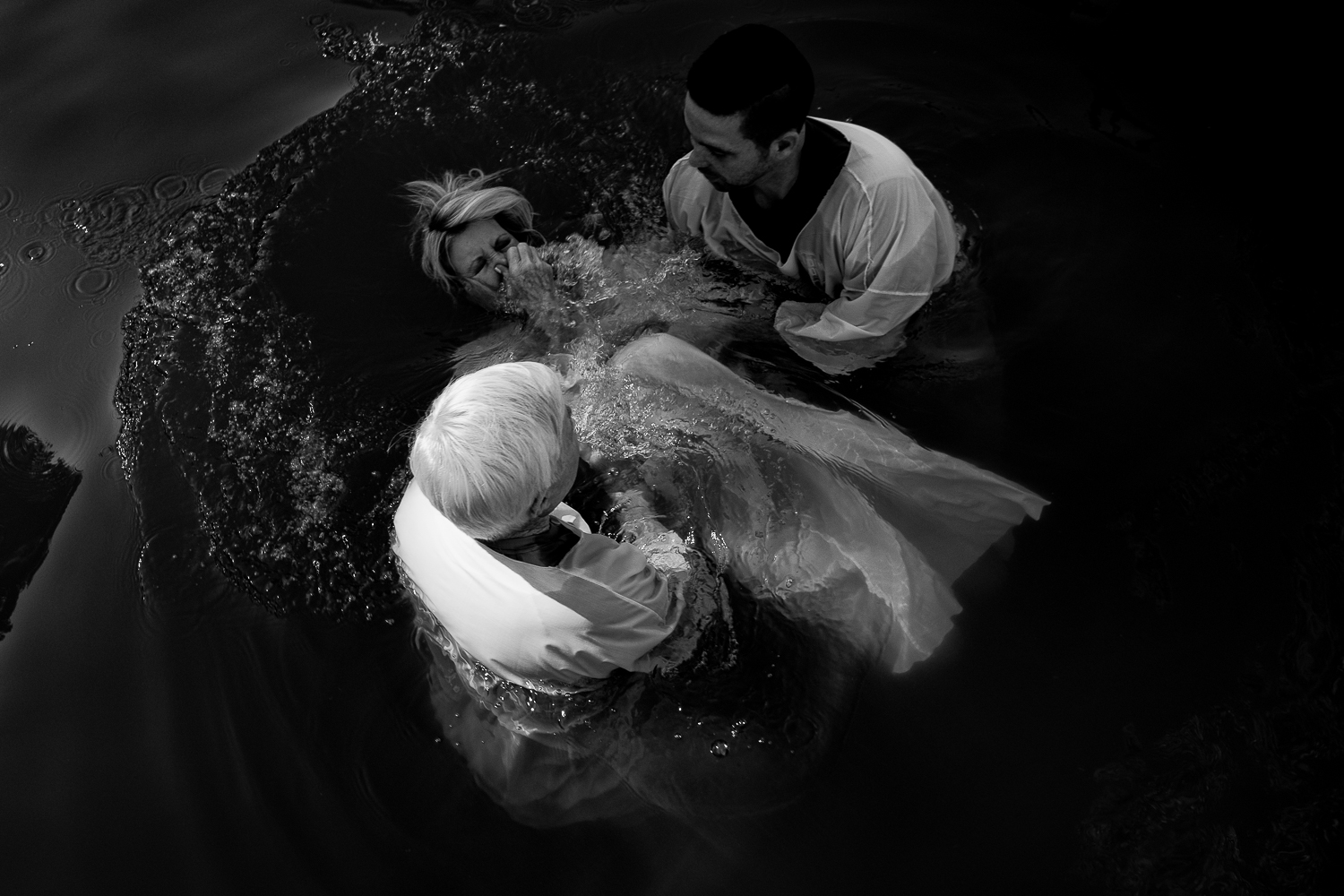 Yoav Loeff
Jerusalem is always on my mind. Full of holiness and daily life, It is always hectic (except for its quiet Saturdays) and full of contradictions that somehow manage to create together a fragile harmony. You may love this city (as I do), you may hate it, but you cannot stay indifferent to it. My love for this amazing city, my birthplace, is always connected to wandering in its streets with a camera, capturing bits of its drama, and trying to take this hectic reality slightly out of context, in order to create a little Jerusalem of my own imagination.
I am 54 years old. I studied photography at the Hadassah College in Jerusalem and worked as a photojournalist for some years. Then I left for other professions and academic studies and came back to take pictures seriously just a few years ago, when I bought my first Fujifilm camera, an X-Pro1 that felt to me like another organ of my body. Since then, I do mainly street photography in Israel and around the world. I can hardly imagine myself now without a camera in my hand.
Photos taken with Fujifilm X-T2 and 23mm f/2.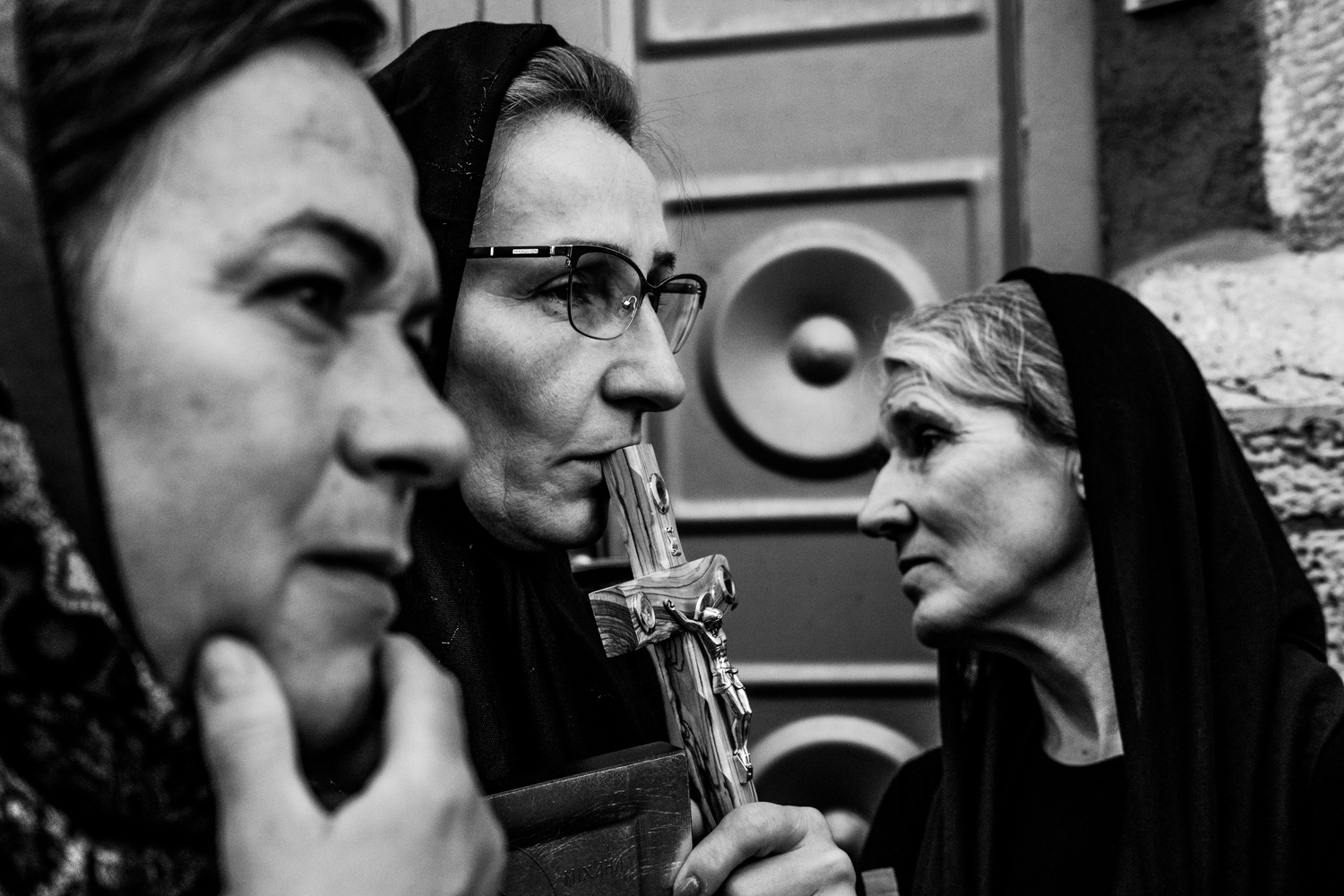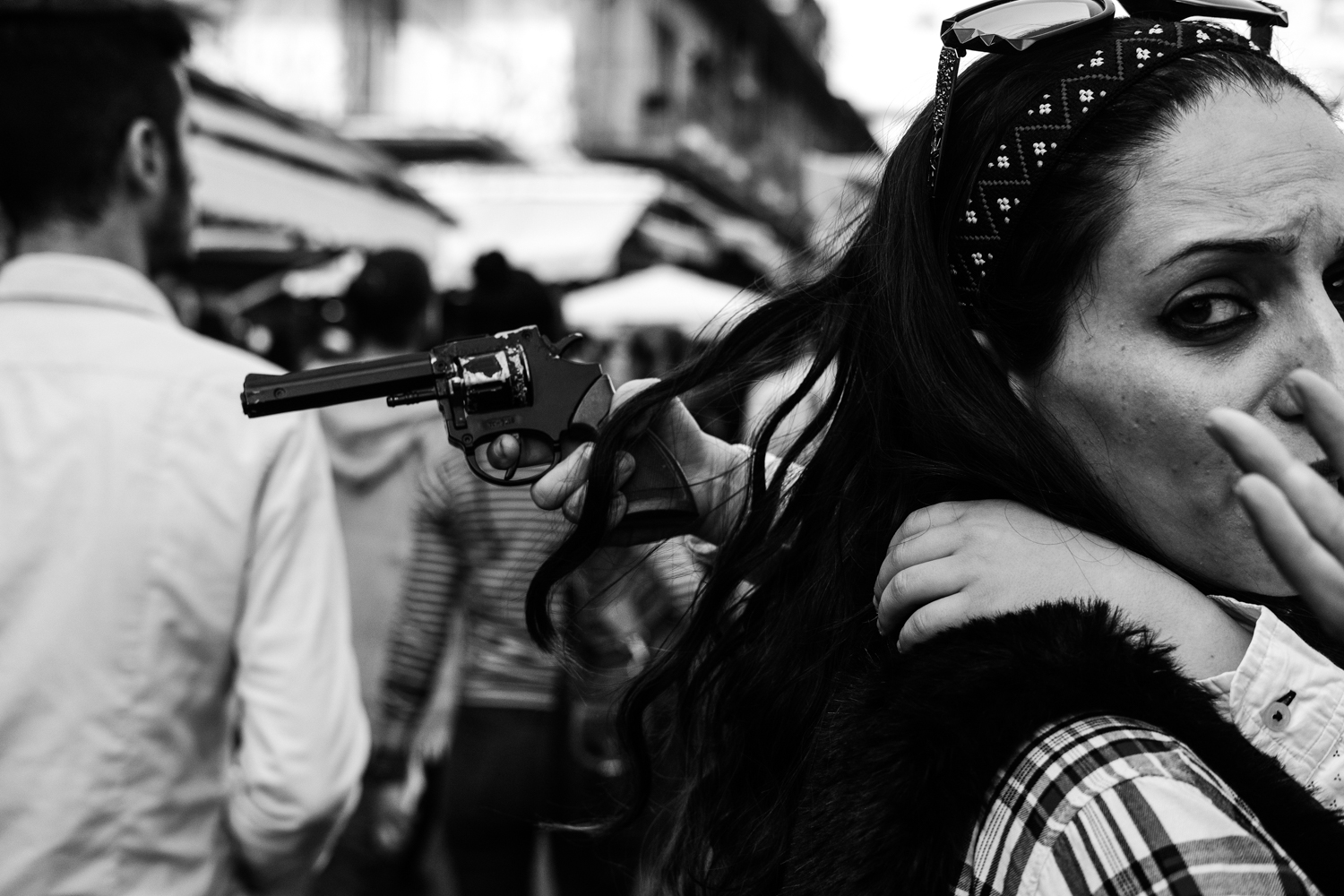 About Author