Welcome to our weekly news digest! Each week, we shall comb through the web, make some calls, speak to a few folks and get involved on the FujiLove social media accounts, looking for the most interesting and newsworthy stuff. The aim is to make a snapshot of what is happening each week, pick the highlights, add some context and put it here for you! We shall try and find which events are must-go-to events as well as make sure we get all the links to new firmware, software, hardware and anything we think you might want in one place. Let's go!
Recent Fujinon XF Lenses Firmware Updates
And here is the link you would need to check all your updates on all your Fujifilm gear:
And here is the link you might want to follow in case you missed the mega news of the XF200, XF 8-16, and other cool stuff.
If there is an event you think we should be talking about – let us know. If there is a new product you love and think the community should know about, let us know about that too. Be sure to mark your e-mail "THIS IS REALLY INTERESTING" or choose another subject that will catch our eye. Send as much info as you have to newsroom@fujilove.com and as always, have your say about anything in the comments section below.
---
World Photography Day
World Photo was the 19th of August, so we just about can get it into this weeks round up.
Why is World Photo Day on August 19th?
A photographic process developed by Joseph Nicèphore Nièpce and Louis Daguerre in 1837. On January 9, 1839, The French Academy of Sciences announced the daguerreotype process. A few months later, on August 19, 1839, the French government purchased the patent and announced the invention as a gift "Free to the World". "In 2016, World Photo Day reached a global social audience of 500 million people around the world, inspiring photographers around the world to share their stories." (Source: worldphotoday.com)
To celebrate, Fujifilm UK caught up with some of the current X-Photographers to have a catch and talk about what World Photography Day means to them.
---
Beyond the lens
Fujifilm America has a wonderful set of videos talking about printing. They have pulled two amazing photographers together and created a wonderful series of videos called BEYOND THE LENS. A few of the videos are currently online and a few are still to be published with the next one being released on August the 27th on the makeanoriginal.com website.
The reason these videos popped up at me is that printing is a big thing for me. I love to shoot, I love the editing process but none of that really matters until we print. As a photographer, I find the process equally fun, challenging and rewarding. Producing tactile 'things' that we put on the wall is not an easy challenge, but one that if we embrace will make us a better photographer.
The "Beyond the Lens" docuseries explores the art of printed photography from the point of view of two professional photographers. In the docuseries, David & Jeff talk about their style influences, different trends in photo printing, how to choose the right photo lab, and a favorite Fujicolor Crystal Archive Paper substrate.
---
New Instax Camera
I have to admit, my walls are covered with Instax prints. We are currently moving house and 'scrapbooking' the process with Instax. My partner and I love the simple, tactile nature of an instax print and if my partner's reaction to the Swift edition of the popular SQ6 Square format Instax should be of any indication, these will be very popular. Taylor & Fujifilm have a dedicated website for the camera. Check it out here https://ts.instax.com/
"The "instax SQUARE SQ6 Taylor Swift Edition" features a gold-colored newspaper pattern on a black base for a stylish body with a design similar to Taylor Swift's latest record-breaking album reputation. The metallic ring around the lens goes well with the gold design pattern, giving a luxurious finish. A faithful reproduction of Taylor Swift's autograph is printed on the back of the body. It also includes Taylor Swift original camera strap and film case. Original Taylor Swift Edition film, featuring a print of Taylor Swift's autograph on a black frame, will be released alongside the camera on October 20, 2018″.
I am going to hold out on the Tay Tay camera in the hopes that Fujifilm does a Metallica version of the camera… who knows!
---
Omar Z. Robles: new interview
Omar Z. Robles is an X-Photographer based in America, if you don't know his work, you are in for a treat when you check out his gallery his X-Photographer gallery. SmugMug has just finished a video which showcases his amazing work, make sure you have a watch. The videos they make are awesome.
Omar's unique story, and the collision of his two passions – photography and ballet – are stunningly captured in SmugMug Films' newest film short, "Pointe of Focus".
Make sure you check out Omar Z Robles website: https://www.omarzrobles.com/
Also – while you are checking out X-Photographer interviews, make sure you watch the video that SmugMug made with a FujiLove favorite Elia Locardi.
---
2018 EISA Awards for FUJIFILM X-H1
Every year, the Expert Imaging and Sound Association, or EISA Awards, hands out awards and identifies emerging new tech. This year they have awarded the Best Mirrorless Camera award to the Fujifilm X-H1. We all know it is a cracking camera, but it's still nice to get the industry recognition and it's great to see Fujifilm adding to its awards and trophy cabinet with another award from EISA.
What is EISA? It is a unique association of 53 special interest magazines from 25 countries – click here for more info.
---
X-T100 Micro Site
Fujifilm UK has set up a dedicated mini or microsite for the X-T100.
The content looks fresh, regularly updated and pretty smartly thought through. They have monthly competitions with this month being themed around a 'Blogging & Creative' concept.
If you want to read up on our views of the funky new camera check out this link: https://fujilove.com/fujifilm-x-t100-first-look-and-impressions/
---
FUJIFILM starts a partnership with Fortuna Düsseldorf
Fujifilm has had its offices in Germany for over half a century and it seems like they are continuing to set up more roots by linking up with Fortuna Düsseldorf.
"Fujifilm and Fortuna are linked by shared values. We have been rooted in Dusseldorf for more than half a century and we know that the performance of the team is always important. Many of our employees are avid Fortuna fans and those who are not yet fan may become in the coming season. We are therefore pleased to enter into this partnership with Fortuna and to accompany the Bundesliga-newcomer as a Fortuna partner in the new season, " says Fujifilm Europe President and Managing Director Masato Yamamoto.
---
Event of the Week: Fujifilm Xperiences
We would love to draw your attention to the amazing work that Fujifilm South Africa is doing with their Fujifilm Xperiences.
They have workshops for all levels of photographer ranging from trips in Botswana, Nambia, Zambia, Zimbabwe, Seychelles and South Africa to camera workshops in stores such as Katz Camera Warehouse, Photoquip & Photo Freedom Broadway (do check their website for which events are on and which days).
The Godox Roadshows look pretty cool too with Fujifilm Ambassador and Godox Ambassador  Steve Casting doing a bunch of stuff with HSS & flash.
---
Meanwhile…
When the major titans of news, BBC, cover the launch of a new camera, maybe we might take some notice too. Tomash and I had a big chat about if this even gets mentioned 🙂 In the end, we thought that since everyone is talking about it, let's give it a go!
The world had gone "Z"-mad, but don't worry, not as mad as in the film starring Brad Pitt. It is about geeks, not about zombies, and they are filling photography forums, and not our houses 🙂 It is very rare that the major news outlets mention a camera release, but they did with this one and the most upsetting thing of the whole launch is that the major press, such as the BBC didn't mention Fujifilm once. They talked about how it compares to Sony, they talked about the odd format of the XQD card, the lack of dual card slots and a few other details, but… no Fujifilm!
In fact, most of the reports and news blogs ignored Fujifilm totally. Engadget compared 'it' both to the Sony and Canon ranges. Gizmodo highlighted that 'For Nikon, the its Z cameras couldn't come at a more critical juncture, as earlier this month, Sony passed both Nikon and Canon' Then going on to talk about the mirrorless generation of cameras, with ZERO mention of Fujifilm. Out of all the mainstream articles, the only mention I could find was on LiveMint.com, which mentioned that Fujifilm is planning to increase its lens production by 70% in 2020.
Based on all the coverage that the mainstream press gave the Z, all I could think is that the Z is late for the party. But, as usual, new stuff drives innovation forward and this new camera will drive Fujifilm to push new boundaries once again, which will be beneficial for us all. Nikon coming out with a new camera is not a shock, they have been making cameras for years and they will make cameras in the future. I am now even more excited about the future for Fujifilm.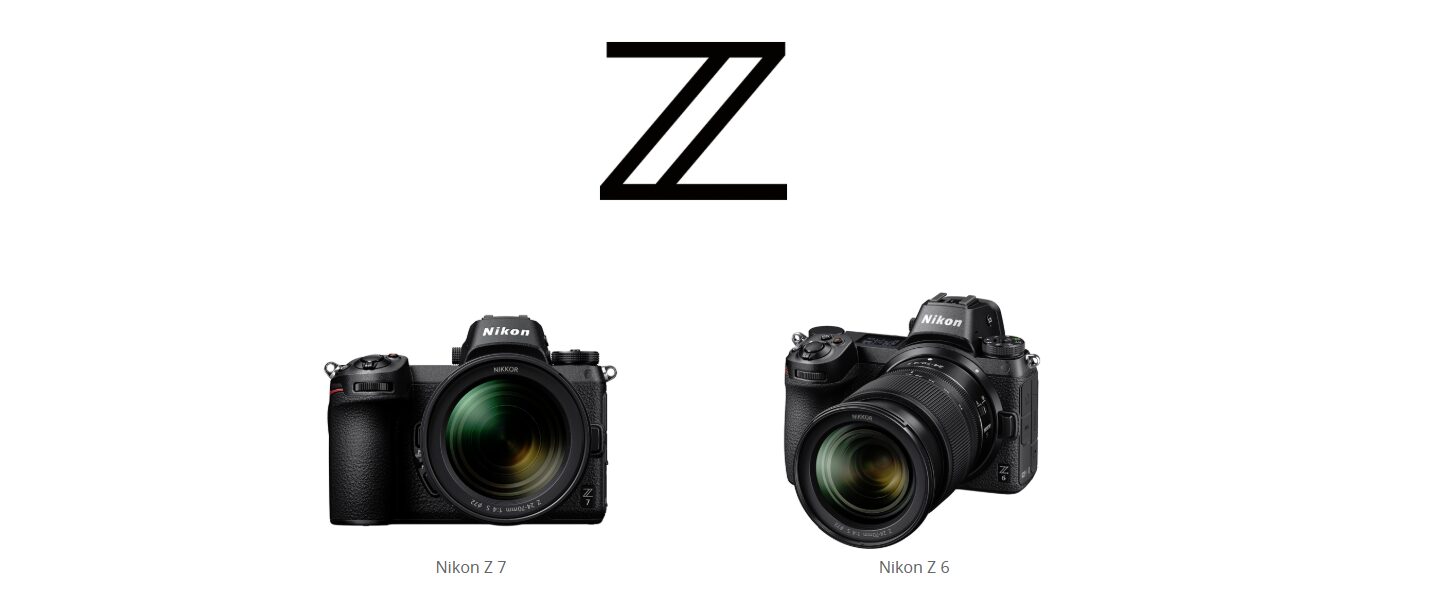 ---
Links to official Fujifilm events around the world
Fujifilm North America: https://fujifilmxgfx.com/fujifilm-focus/events/
Fujifilm South Africa: http://fujifilmxperience.co.za/event/
Fujifilm UK: fujifilm-x.com/uk/whats-on/
Fujifilm X-Photographers: http://fujifilm-x.com/photographers/
---
Want to get in touch? Email us at newsroom@fujilove.com.
About Author