I was born in Tashkent, Uzbekistan, the country my family fled to during the II-WW. It was a safe haven for Jews at that time. We left when I was 3 and I never went back there until May 2017. I heard many stories, finally, after 43 years, I have revisited the city I was born.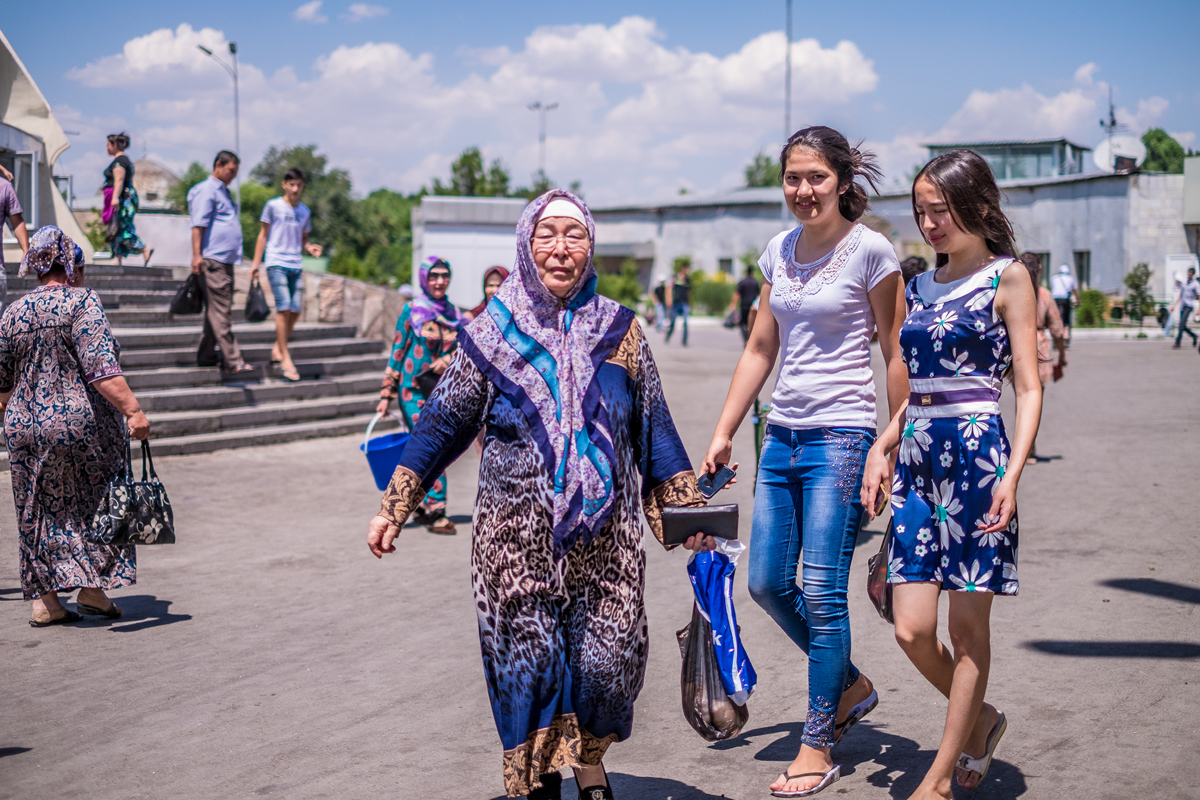 On this trip I took my X-T1, with my go to lens, 16-55 f/2.8, and the older 35mm f/1.4. This is all I had with me!
Tashkent is such a colourful place, very clean, friendly people, known for their hospitality and last but not least, the food, ohhhhh the food … it is simply divine.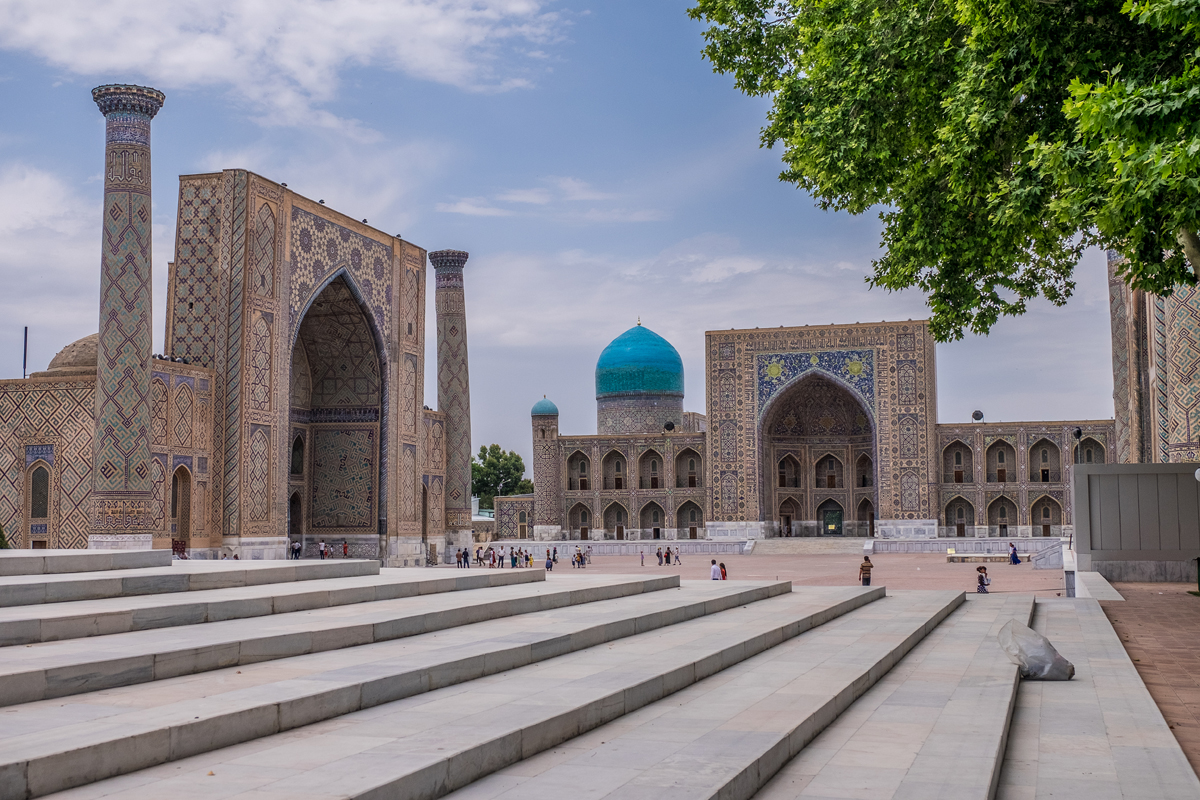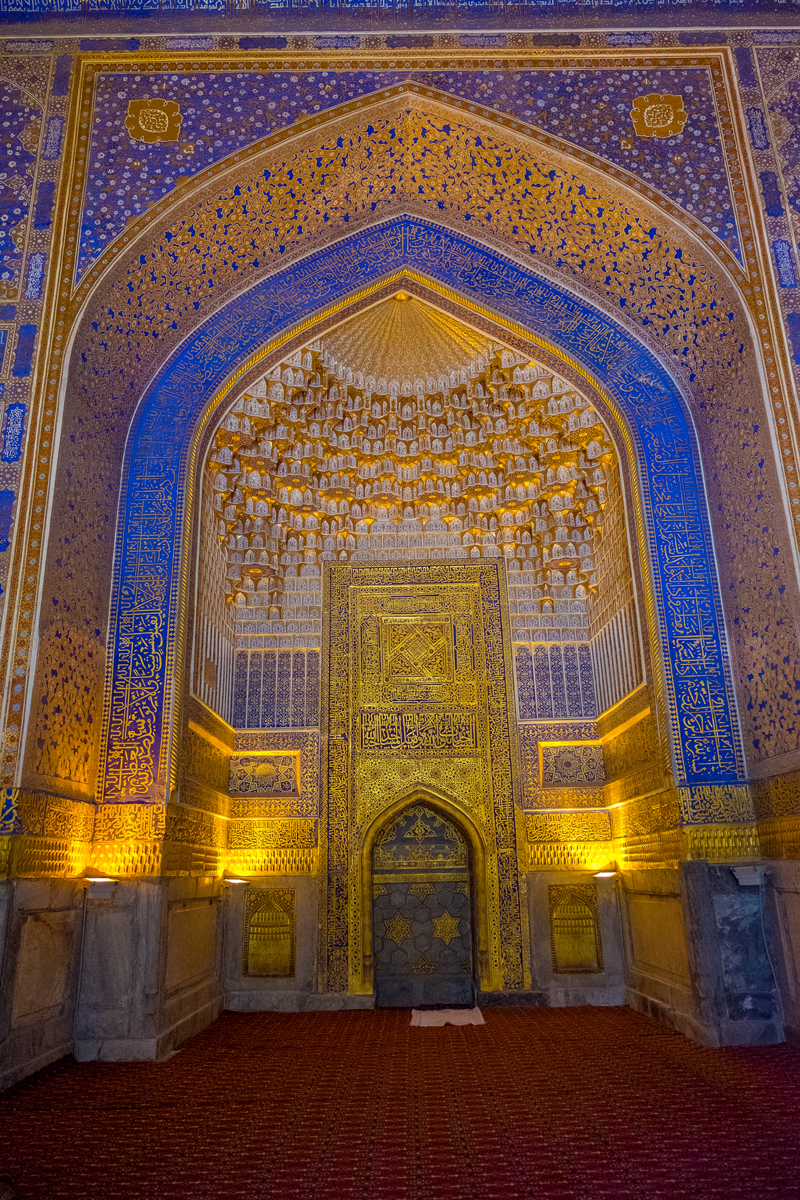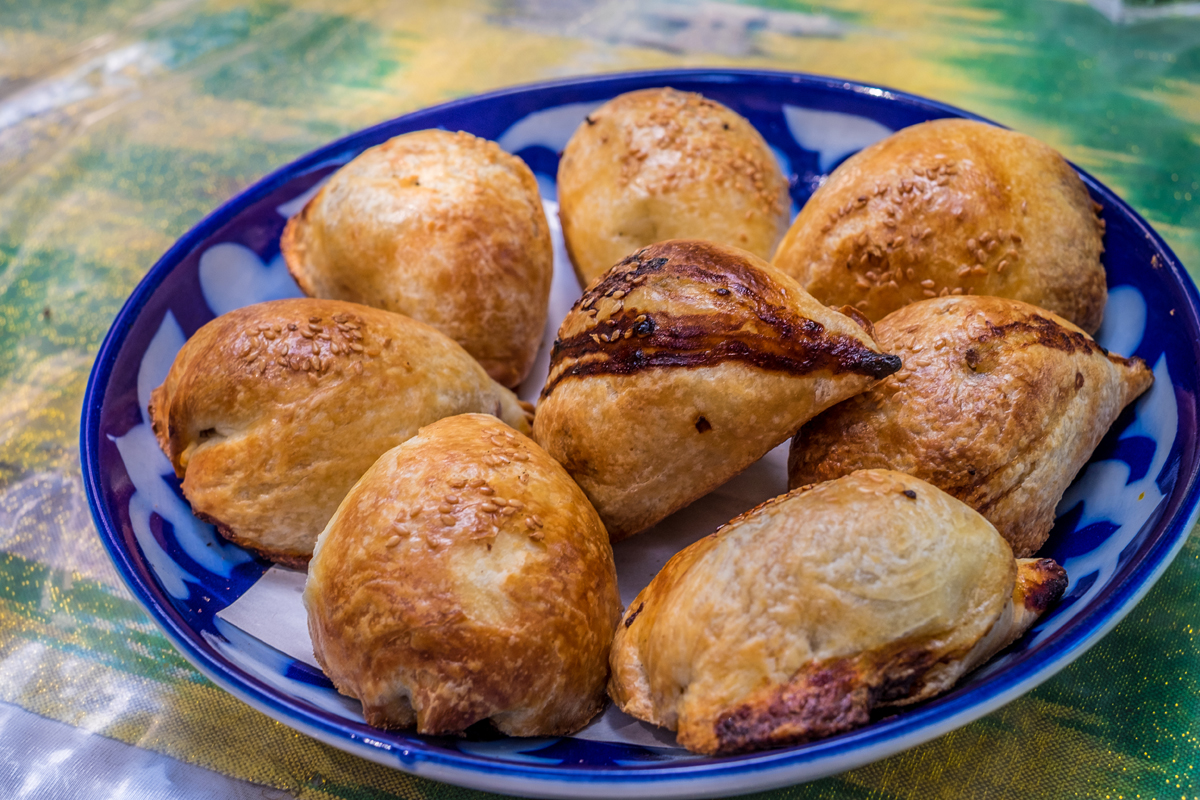 Uzbekistan (like any …-stan) is a Moslem country – but Uzbekistan is different! People are dressed in colourful clothes, no head scarfs, no bearded men, no praying in the streets and no "calling for prayers" from the Mosques. It was a real pleasure to interact with local people, all of them were friendly, always smiling regardless men or women. The city is safe for a woman to roam around freely, yet it is advised for foreigners to have a local guide, as the locals rarely speak English and public transportation is quite a challenge.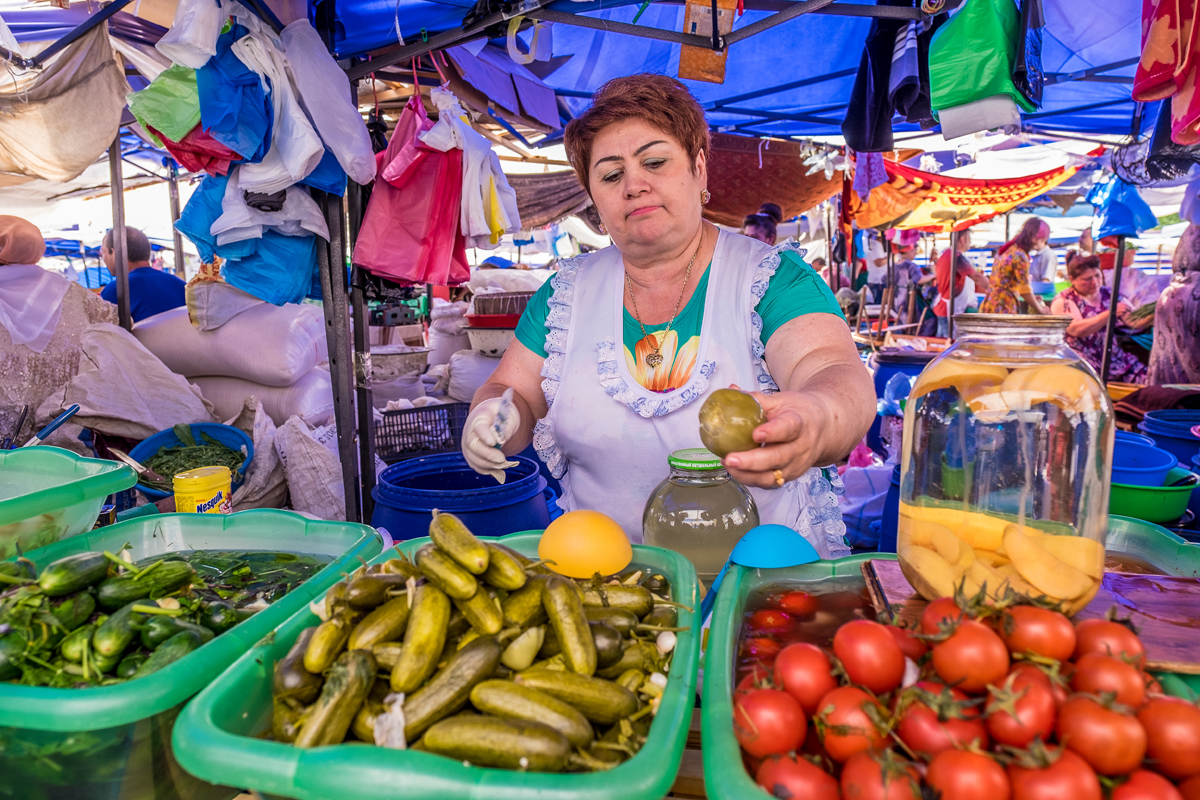 I have travelled a lot, and as a photographer, one is cautious in a new place. It took me by complete surprise; people love their photos to be taken. They are even honoured. As soon as they noticed the camera pointing at them, they started posing, and even coming up to me asking for a selfie with me. Quite a change from what I am used in Europe, where I usually try to stay unnoticed on street shoots. People were thanking me and shaking my hand for taking their photos. What a wonderful feeling.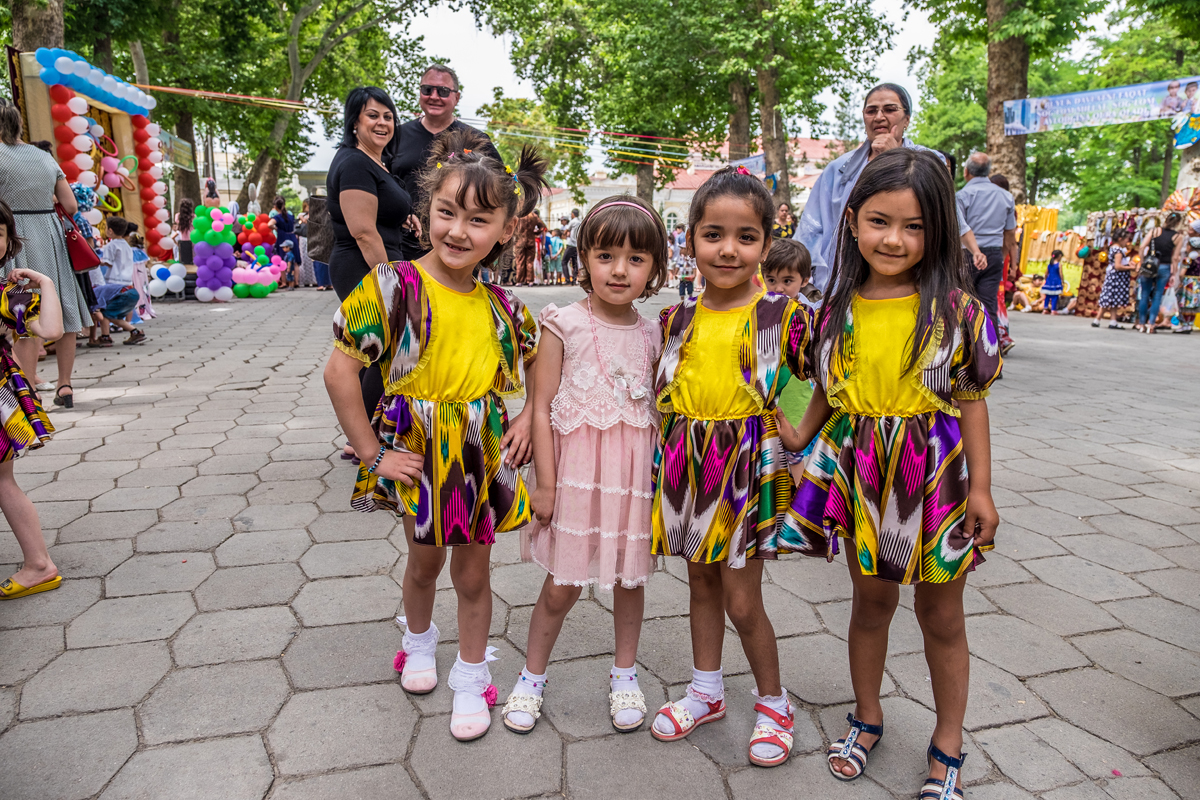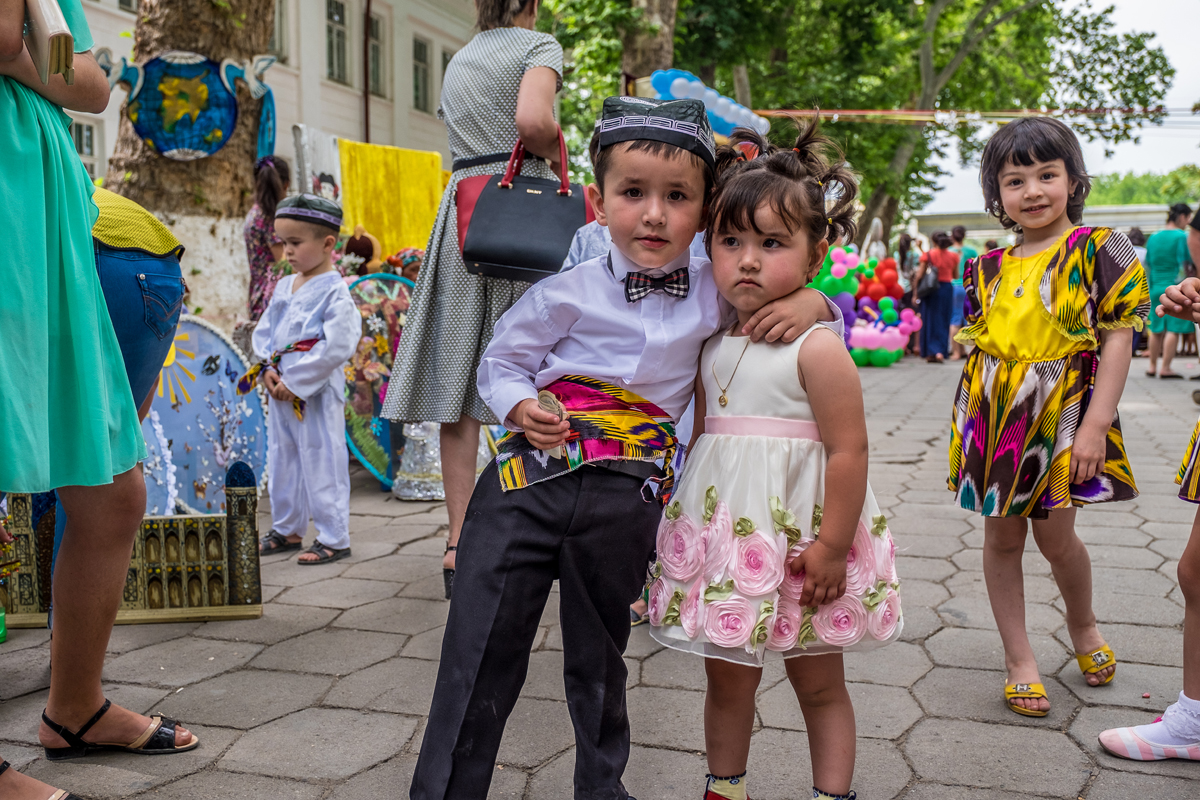 Every visitor should go to a local market!  It is such a delightful experience! Unlike most markets around the world I have been, where vendors are chasing tourist, shouting to promote their produce and all one remembers is a big hassle. In Tashkent what first amazed me is how implacably clean it was. Vendors are polite and offer you with a smile tastings of their produce at each stand! I mean each stand!! By the time you finish your market walk, you have tasted way over 2 kg of fruits, nuts and other goodies. You can easily skip lunch and maybe even dinner…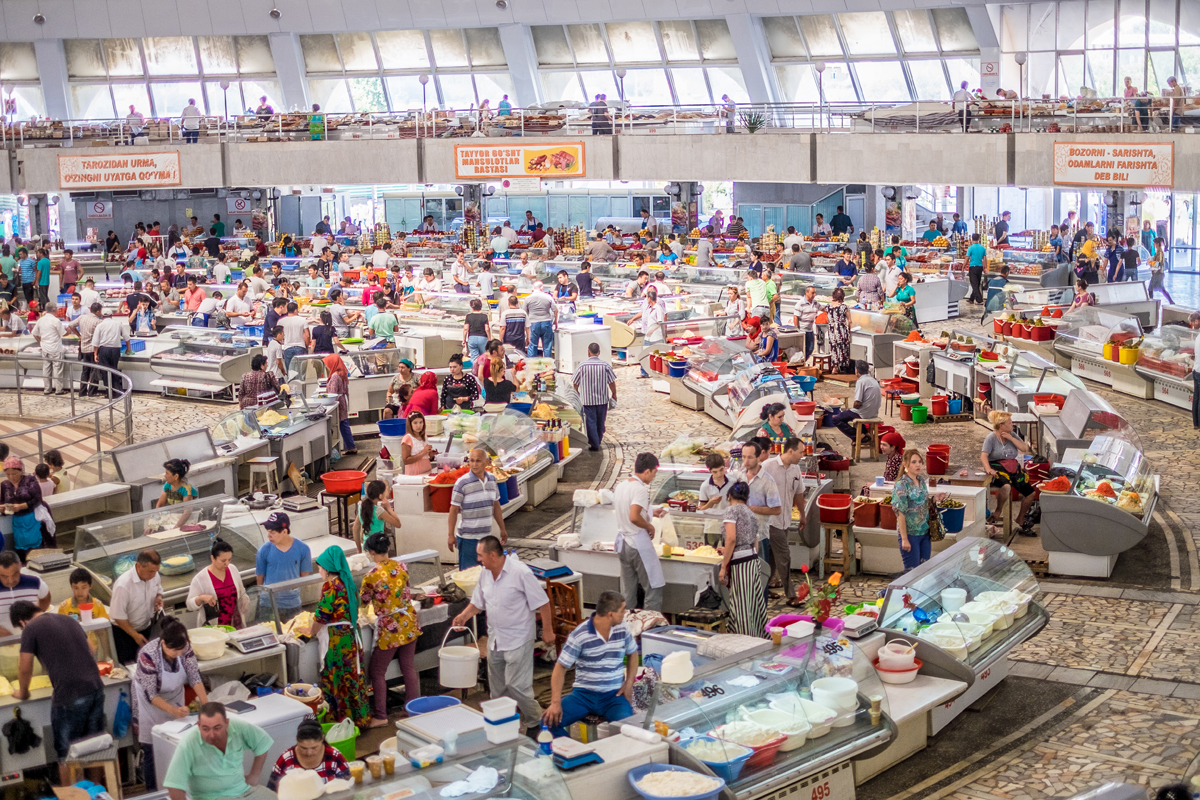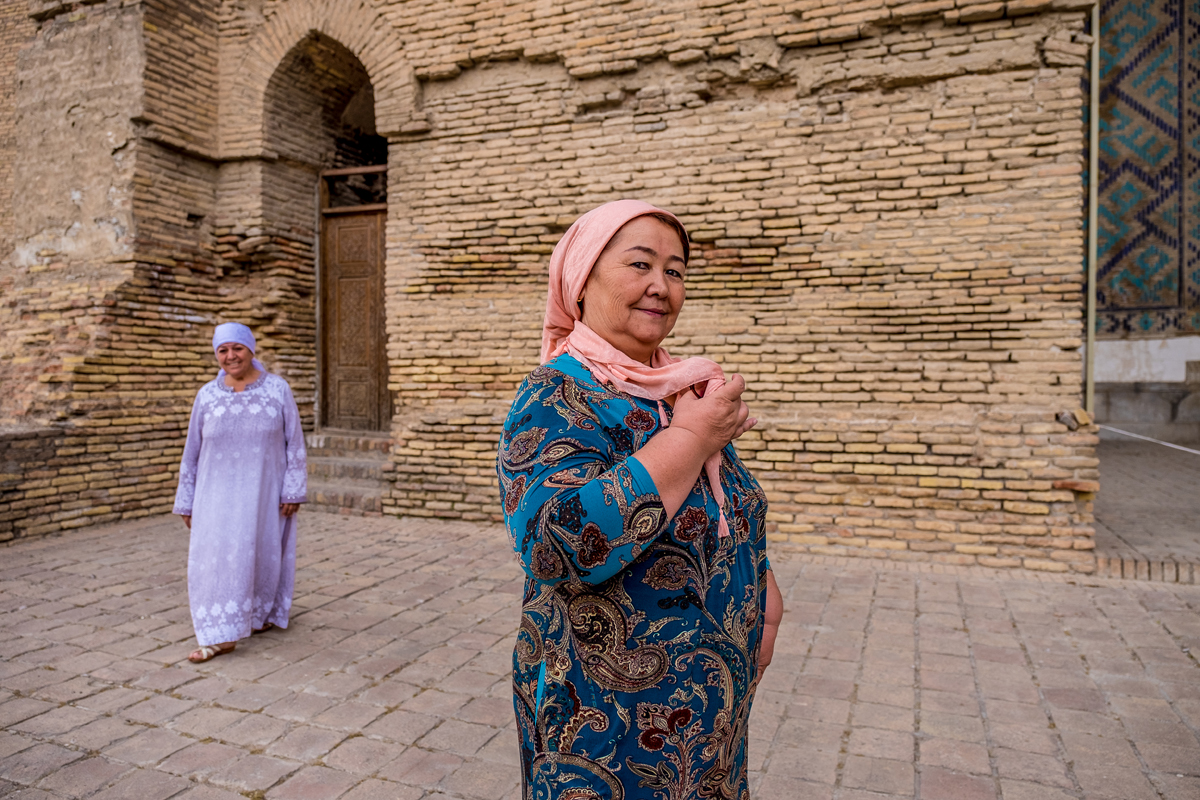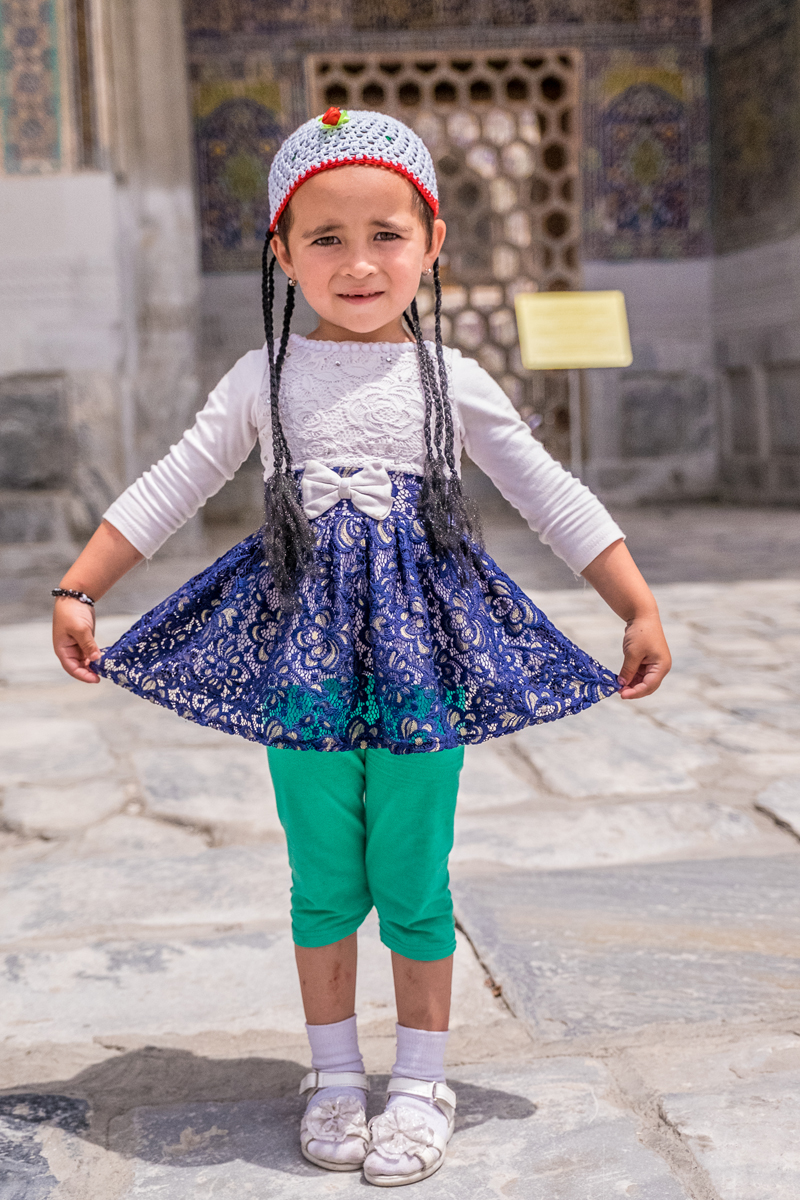 Due to their good climate, the fruits and vegetables are delicious,  full of juice and scent. You take a bite and the juice is dripping down your chin.
FOOD is a big thing in Uzbekistan… seems one is eating all the time…whereever you go … you eat …and a lot!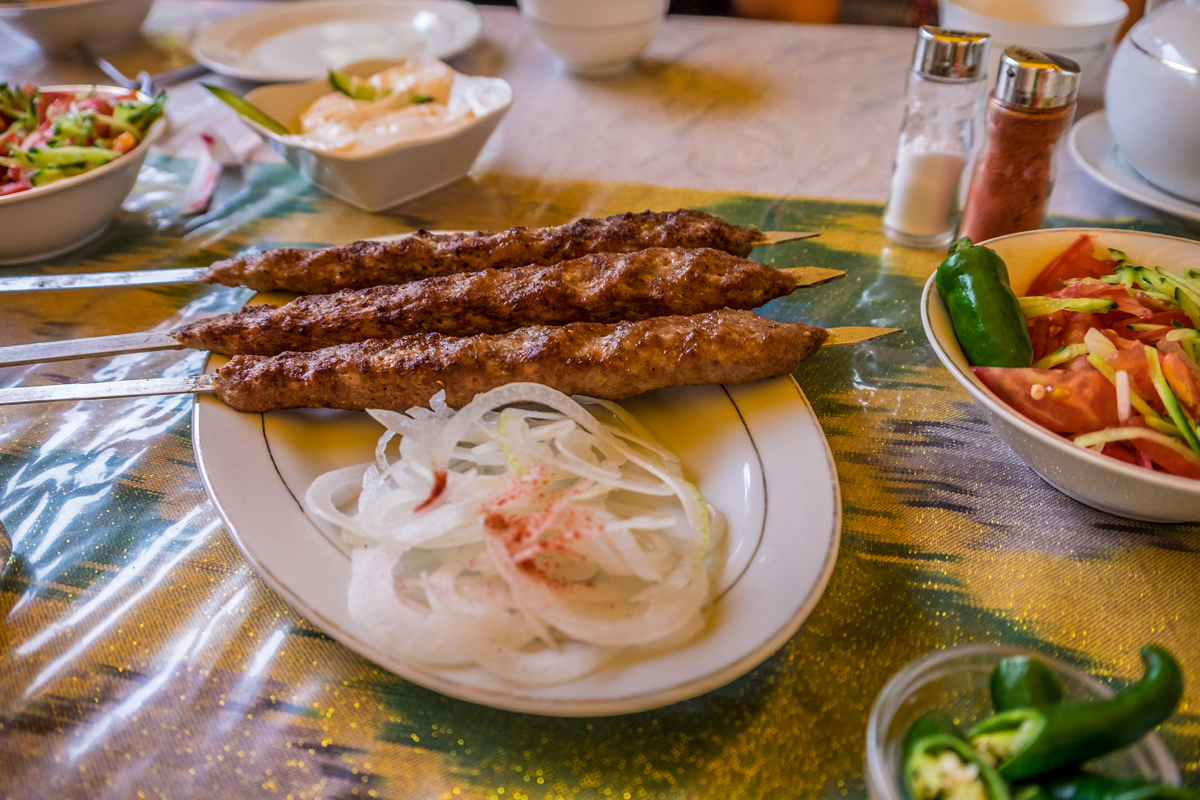 The next day we arrived in Samarkand by high-speed train, 2,5 hrs from Tashkent. To get into the train you must pass the same security measures as in any modern airport. Present your passport, screen your bags, get frisked if unlucky…. etc.
As we arrived in Samarkand, we were told that it was a national holiday "protection of children". Children were dressed up in their national clothes, performing and dancing. The children were proudly showing off their many talents.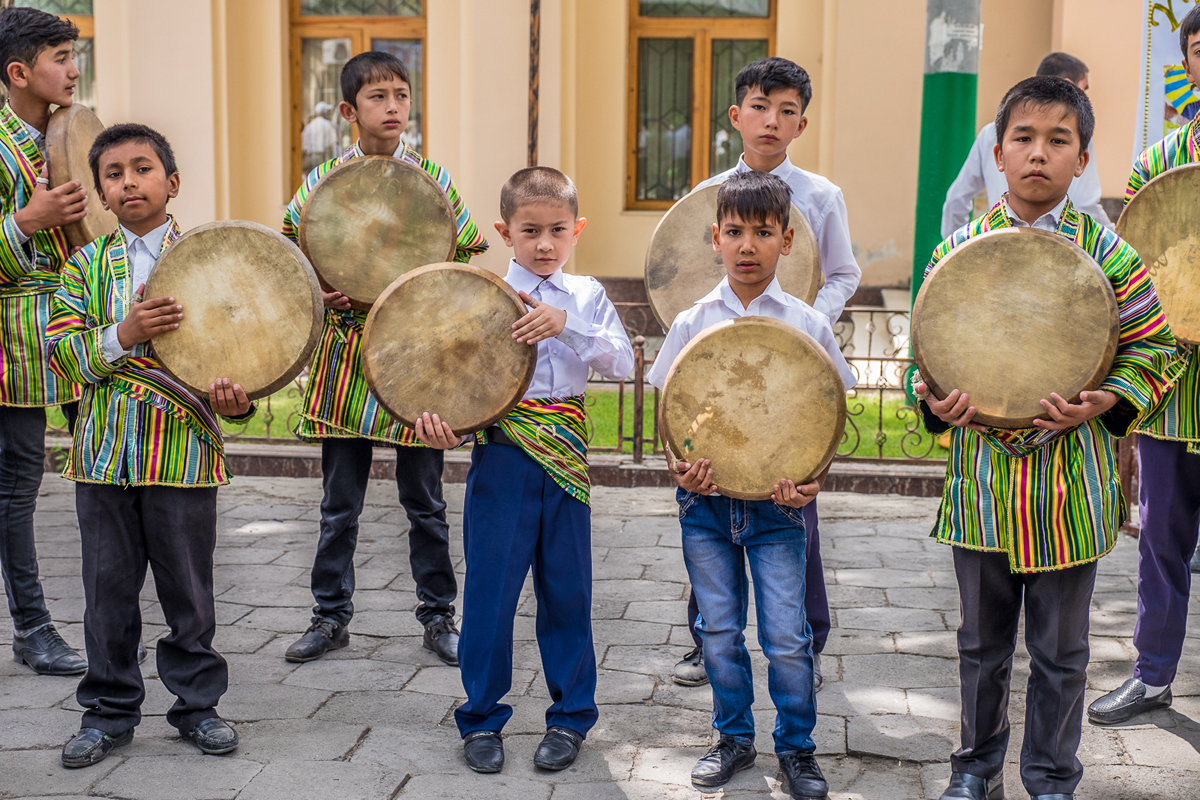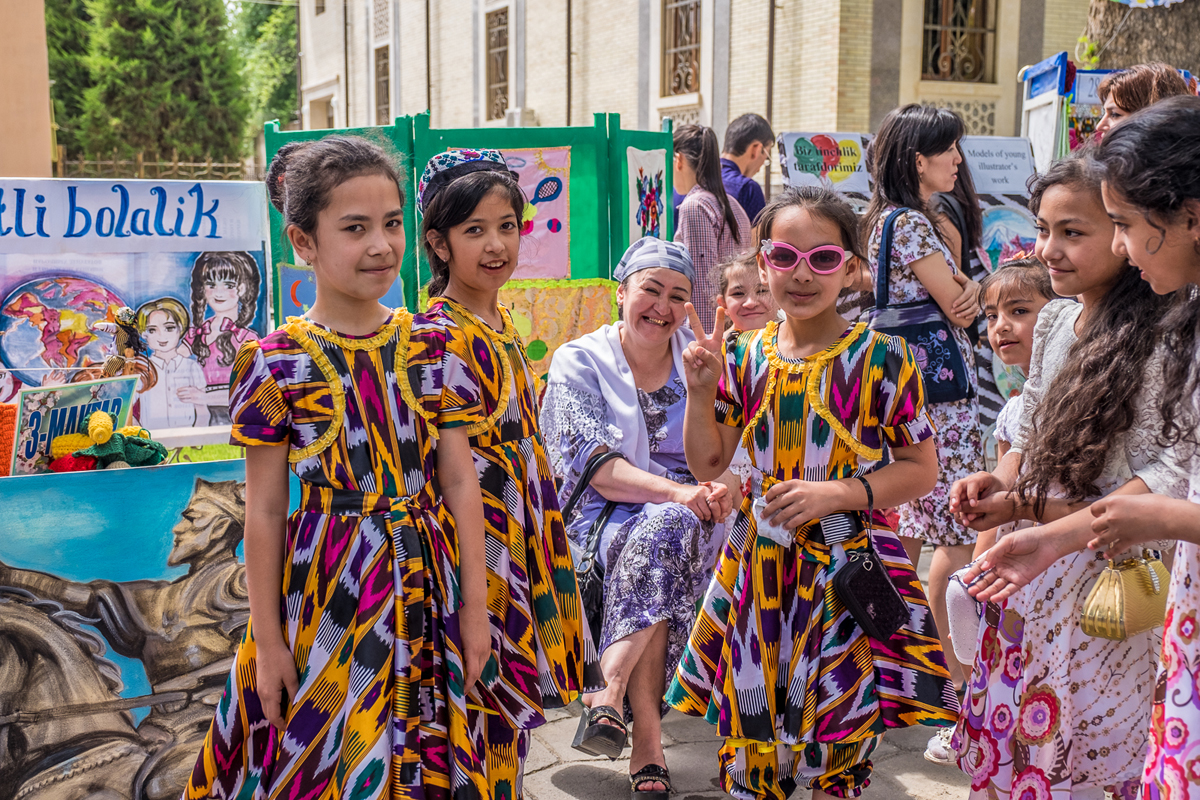 I just loved the children, they were all natural posers. In the rare case, they didn't feel like posing, they were immediately told by the parents to pose for me. Aren't they adorable!!! They were so cute and friendly, smiling whenever I pointed the camera at them, all so natural.
Sadly we could only spend 7 hours in Samarkand. Obviously not enough to explore all its beauty, nor hidden treasures. I would love to come back. In Samarkand, all people wore national colourful clothing, whereas in Tashkent people were dressed more like Europeans. People from all over Uzbekistan come to visit these places of worship; some can only afford to come once in their lives.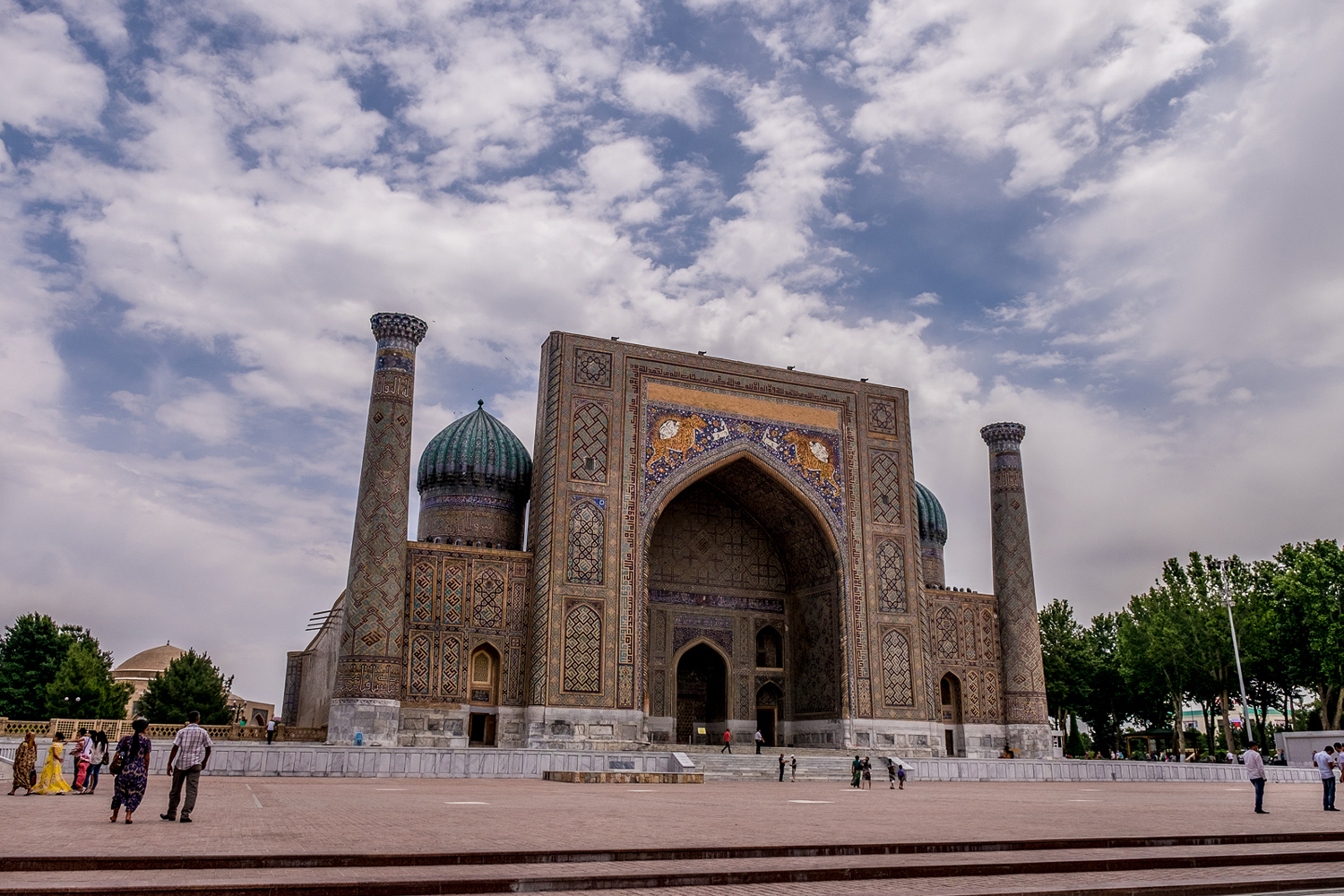 About Author