I would have loved to title this post "My first time-lapse movie" – however this would not be true, since I had made and put online my first time-lapse movie in June 2011. Back then I still had my Nikon D70 and Gunther Wegner had not yet invented LR Timelapse for time-lapse photography.
Why the long "time-lapse break"?
To be honest: no idea. Maybe panorama photography had simply been more important to me through all these years. Plus, I had made an effort several times to get away from my technical photography and to drive my development more towards an artistic direction. Meaning: to make photos about something and not of something. In order to achieve this I had for example started my #Articulated-Photoproject.
With my now truly awakened interest in time-lapse photography one could argue that this effort of emancipating myself from the technical photography failed. My opinion on this: the future will show. ☺
With this blog post I would like to add the topic time-lapse photography officially to my photographic repertoire.
Time-lapse photography with the X-T1: Basic Equipment
First I would like to give you a quick overview of which photographic hardware and software you need in general if you want to start with time-lapse photography.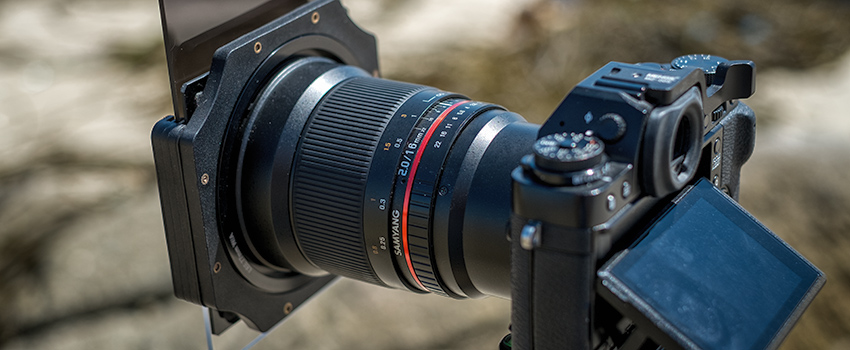 A camera: Basically you can capture time-lapse images with any camera. However, your camera should give you the option to manually set parameters like focus, aperture, ISO und shutter speed so you can actively control them.
One or several lenses: I cannot yet share experiences on which lens types are suited best for time-lapse photography. But based on gut feeling I would say that wide-angle lenses are probably suited best. I am sure I will collect valuable experiences in this area over time and will share them in a separate article with you. The images and the time-lapse video for this blog post were created with the Samyang 16mm, which was kindly provided to me by Hapa-Team.
A stable tripod and a stable tripod head: Nothing is more upsetting when shooting time-lapse sequences than blurry or misaligned images. From my experience with long-exposure photography I can recommend Manfrotto tripods. They are solid, stable and also don't mind rough usage at the seaside. When it comes to tripod heads, I can strongly recommend the Sirui K-20X.
Software for editing your images: Lightroom (or a similar software) for editing, compiling and rendering your images as a time-lapse sequence. iMovie (for MAC) for converting several single time-lapse sequences to a movie.
Time-lapse photography with the X-T1: Advanced Equipment
ND Filters: Ideally time-lapse movies should be shot using rather long exposure times (keyword: 180-degree-shutter-rule). At daylight longer exposure times, even with a small aperture, are often not possible. On the other hand, with a small aperture there is always the risk of "flickering". Thus longer exposure times at daylight are only manageable with an ND filter. Based on my experiences with long-exposure photography I can highly recommend filters from the company LEE. It's true that LEE filters are a little bit more expensive. However, with them you buy an attractive advantage: using adapter rings you can use them in combination with different lenses from any manufacturer.
Slider/Dolly: With a little practice, you will pretty quickly master to shoot static time-lapse movies. You will then almost certainly feel the same way I felt: you will want to get a little more dynamics and movement into your time-lapse movies. One way to achieve this is to use a slider/dolly. This way you can realize tracking shots and even more complicated camera movements. However a slider/dolly is an investment for which I myself am currently saving up.
Software to Create and Cut Time-Lapse Movies: In my opinion, the options of Lightroom to create time-lapse movies quickly show their limits. Thus I recommend LR Timelapse from Gunther Wegner. If the features offered by iMovie are no longer sufficient for your needs, I recommend testing FinalCut Pro or Adobe Premiere CC. For both programs, free 30-day trial versions are available.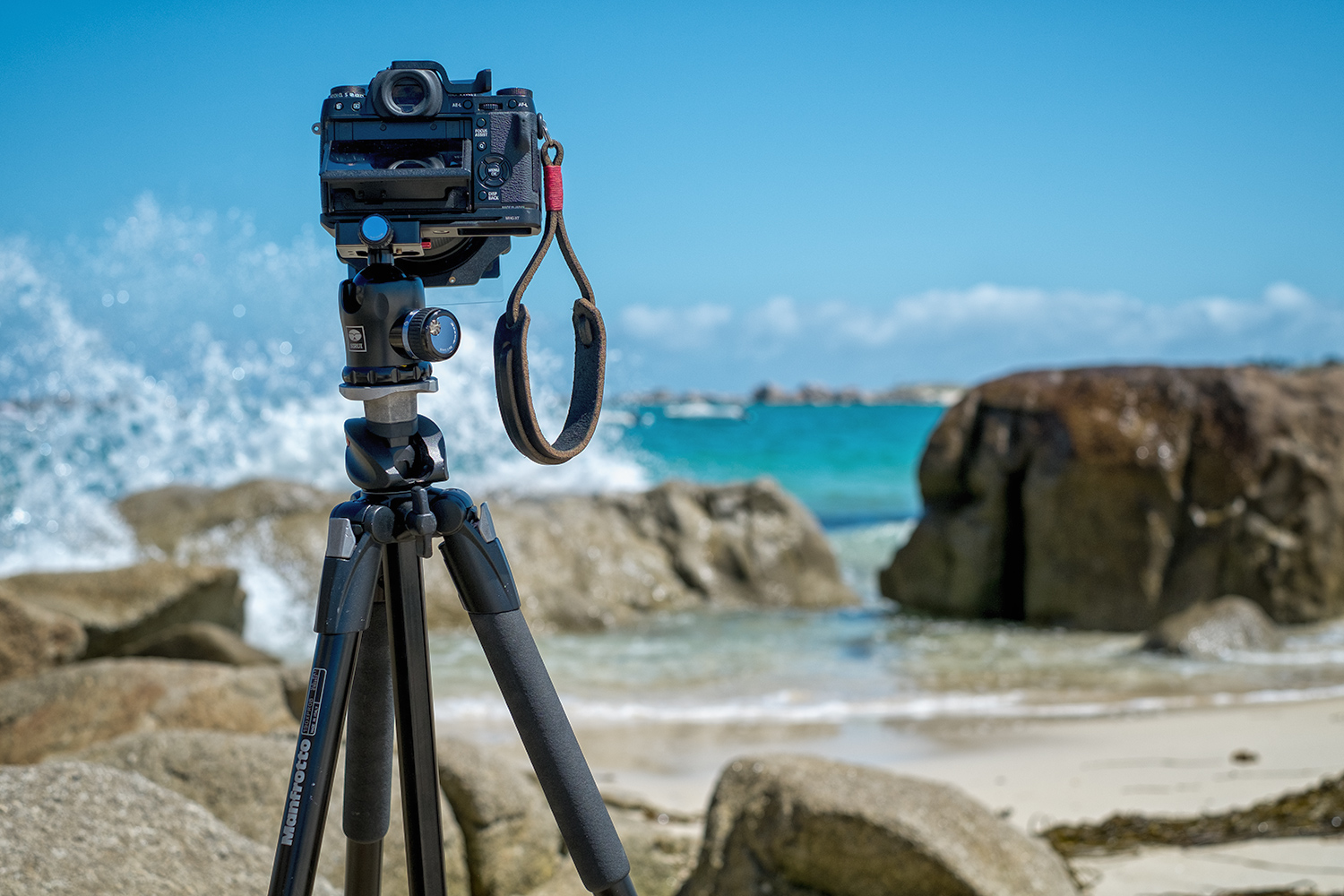 Time-lapse photography with the X-T1: From Theory to Practice
Enough theory for now. To give you a better idea of time-lapse photography, I've added my time-lapse movie from our vacation in Brittany this year, together with the most important technical data.
Camera: Fujifilm X-T1
Lens: Samyang 16 mm F/2.0 ED AS UMC CS for Fujifilm
Filter: Lee-Filter
Software: Lightroom CC, LRTimelapse and iMovie
Music / Sound:
This time-lapse movie is about two minutes long, consisting of eleven time-lapse sequences, which have been compiled out of up to four hundred single captures using LRTimelapse. I've used the following basic workflow:
Using a time interval between the single images between three and five seconds
Importing the RAW images onto my iMac
Importing the RAW images into LRTimelapse and using the visual workflow
Exporting the images as a time-lapse sequence from LRTimelapse
Cutting the individual time-lapse sequences to a film and adding audio with iMovie
As is so often the case, the devil is in the details: looking at the first sequences in retrospect, I must admit that the exposure time I used for shooting them was too short. Therefore these parts appear a little "hectic" or "choppy". This is the result of assuming "you know things" or "you can build on your rich history as a photographer". So, mea culpa – at the beginning I had simply started shooting sequences without caring too much about the technical details and only afterwards I looked up how to do it properly.
Summing up –  I think my first serious time-lapse movie didn't turn out too bad. Of course there is still much potential for further development. One thing I find particularly fascinating about time-lapse photography is the close connection to the film genre, thus gaining first impressions and experiences with cutting and adding music to the time-lapse sequences.
About Author