I was born in Valdivia, Chile 1990. I started with the love for photography a few years ago. In 2009 I started to study architecture and in 2011 graphic design, but I didn´t finish the degree because I wanted to work on my project "Ciclé" – a coffee bike shop. When I started with this project I found an offer on the internet, a small Fujifilm X10, it was perfect  a small body with all manual controls and a perfect look. I fell in love.
Before buying it, I read a lot about this camera to see if it would be useful for what I wanted, urban photography with long exposures. At the beginning I didn't have much time to take pictures and I left the camera. One year later I read more about it and I learned to use it very well, really loved the body and the feeling of it in the hands, I carried the camera everywhere in my pocket.
It was my best friend, like a girlfriend, hours only looking it and trying to adapt a ND filter.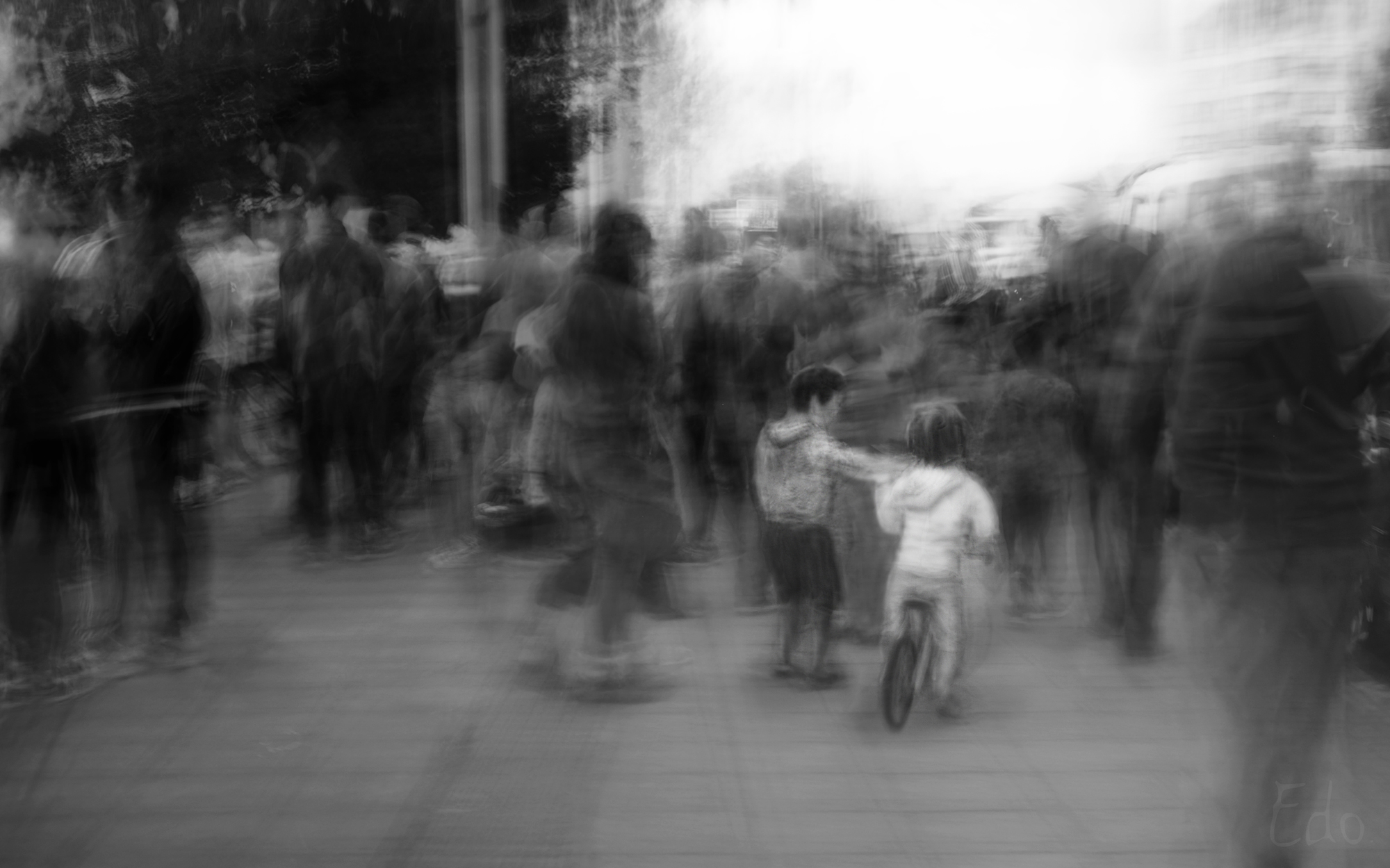 During recent years I met many interesting people and among them – Francisco Ríos Anderson, I arrived to fix his bicycle and for a coffee. The moment I entered the cafe I noticed that he had a camera looking similar to an analog one. I asked him about it and learned that it was digital. In short, I fell completely in love with it, the perfect size to take it everywhere like my X10 and with the option of changing the optics like a reflex. It was a Panasonic, I don't remember the model well, but I remember Francisco saying that the camera had the quality of a reflex in a compact body cause it was a "mirrorless".  I commented that I liked photography, but still could not find the camera that would suit my needs because of the ND filter and the option of changing lenses.
Another night we went out with my sister and I told her that I wanted to be a professional photographer, but without studying. I kept investigating and for my birthday I got a gift, a Sony A6000, my first mirrorless camera. I spent a year taking photos, but I was not convinced since it really did not feel like a manual camera and you had to dive deep into the menus to configure it, not like my Fuji X10, where I had a dial for each parameter.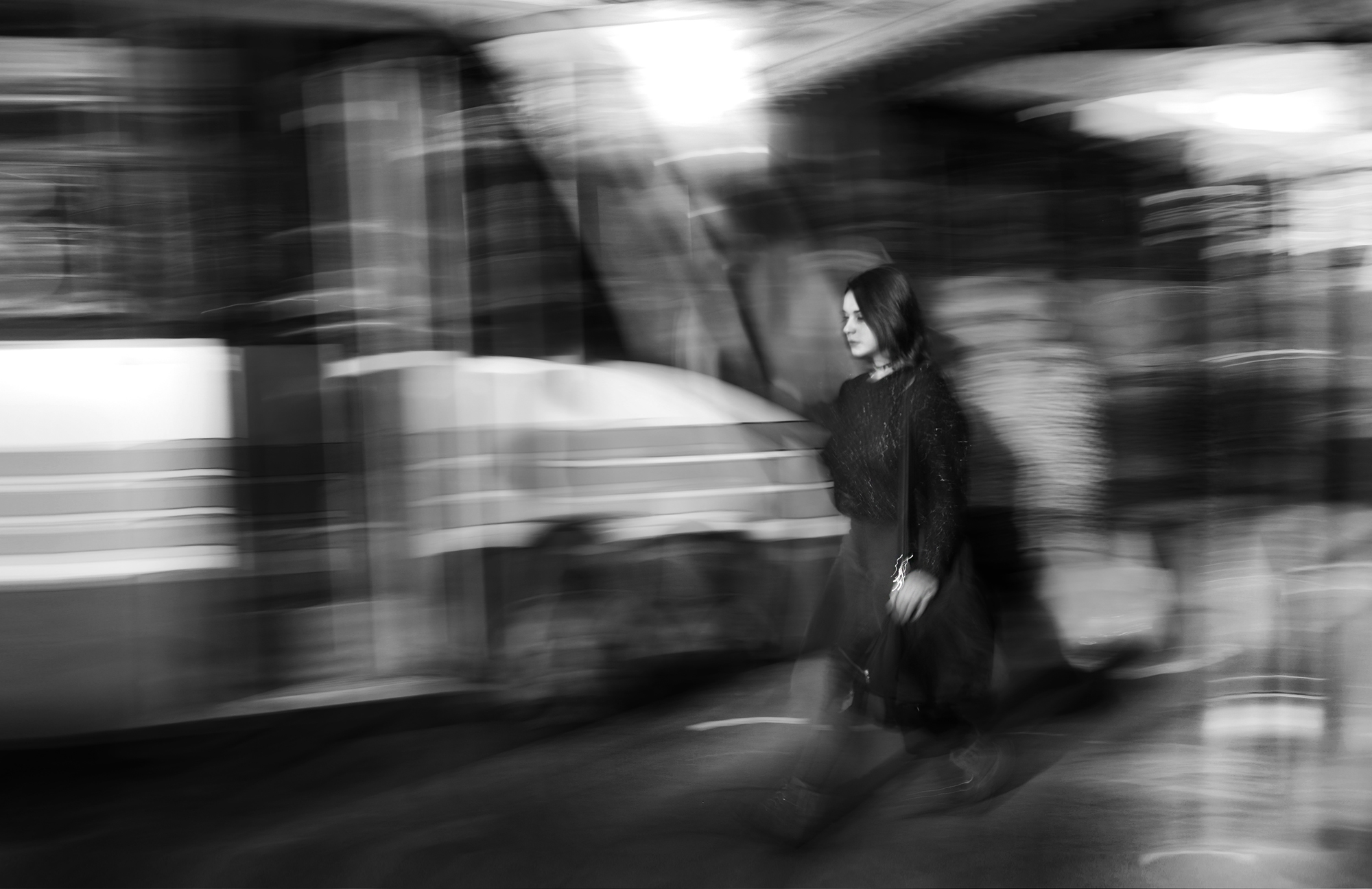 I kept researching and finally found a page in Chile where I could buy a Fuji. I decided to change my Sony for a brand I already knew. I bought the X-T10 with the 18-55mm. In less than 10 minutes I felt familiar with my new camera.
A few months later I changed it for an X-E2S since the body was a bit more compact and I could carry it in my pocket. Currently I'm still with the X-E2S with a 35mm f/2 and a fisheye 8mm. It is a very compact and lightweight equipment that I can take everywhere without having to go with the camera bag. The best thing is that people think that it is a analog camera. It does not attract attention.
I created an account on Flickr and Instagram where I started uploading my work. I realized that this type of photos do not attract much attention in my country since they only look for perfection in the image, and if it is not HDR it does not work. My "photographers friends" made fun of me, because I was taking only blurred pictures – they thought they were "bad photos". But I was looking into direction opposite of perfection, I fell in love with the imperfection of the image, sometimes using broken or dirty filters.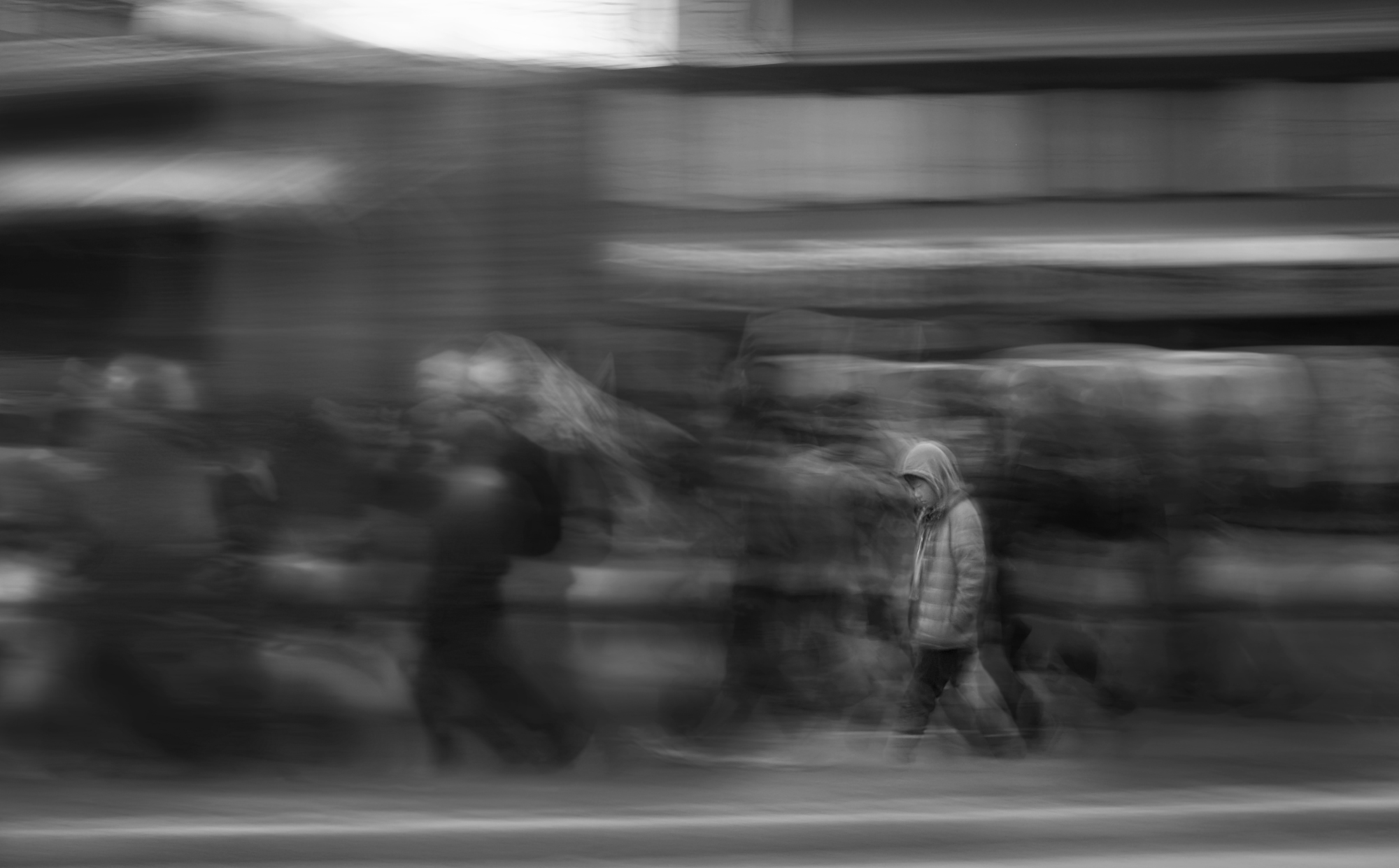 I often met Camilo Areola, Chilean photographer, with whom we always talked about cameras, techniques, and photography magazines. The first time he sent me a link to his "Black and white Minimalism Magazine", I responded to his email and sent him a couple of photos from my own portfolio with very little faith, since only professional works were accepted for the magazine and I was shooting only with a compact camera.
One week later they sent me an email asking for one of my photos for the magazine. I was very surprised: they selected one of my photos that was taken with my compact Fujifilm X10 and a cracked neutral density filter, which I hold with my hand when taking the image. It confirmed my belief: "the camera does not make the photographer".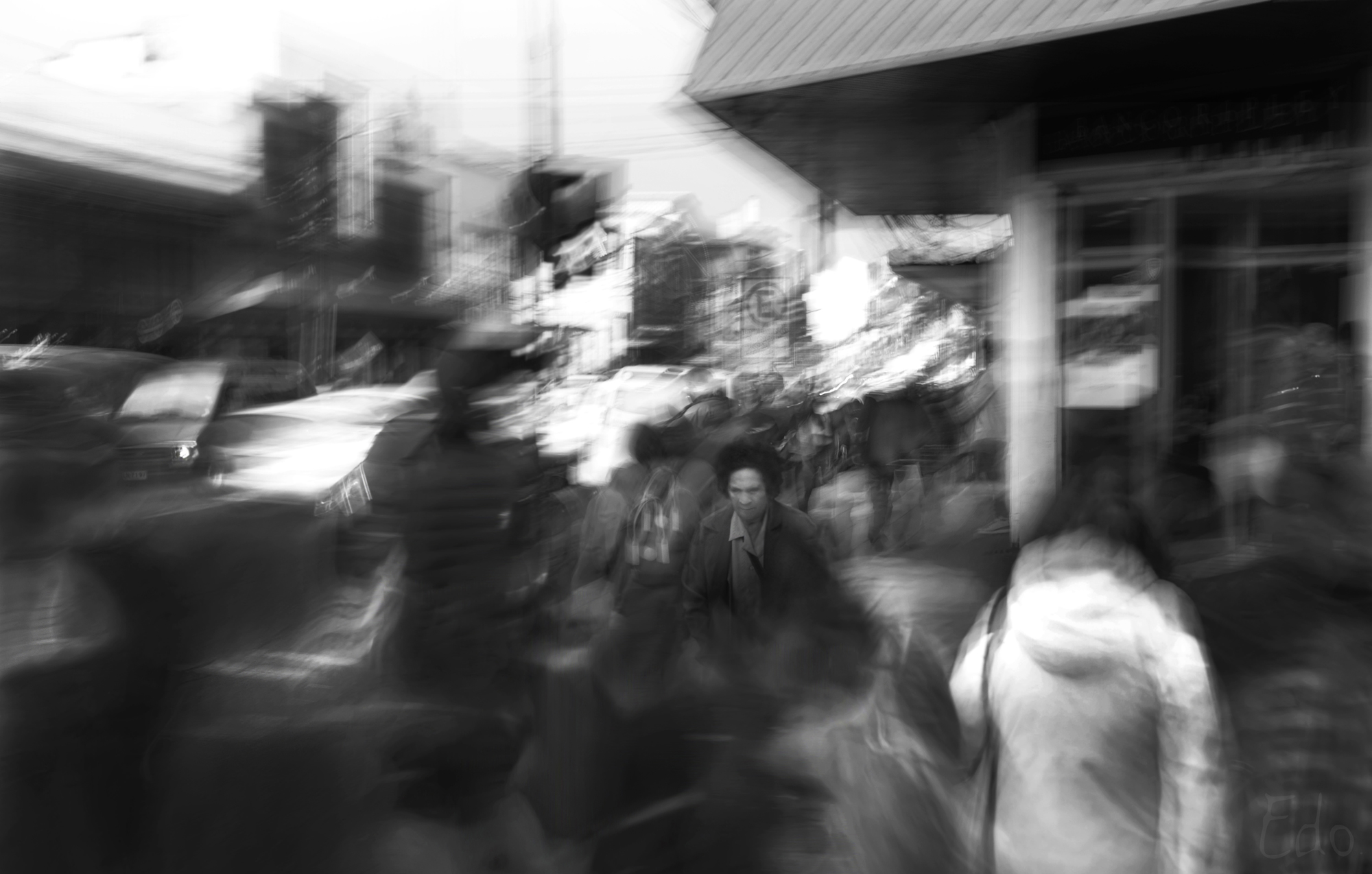 A couple of months later I sent my portfolio to a Facebook page "Photographic Mercadillo".  The owner of the page, Zé Manel Pinheiro contacted me and said that he can upload an album of my work into his page. Thanks to this page and Zé Manel I met many foreign photographers including Eduardo Urra Arrausi, owner of "Enebada" art gallery located in Vitoria, Spain. He told me that he would like to exhibit my work in his gallery. It was my first exhibition outside my own country.
A couple of months later I made my first exhibition in my city at "Galeria Urbana" Valdivia, Chile, with the name of "The sound of silence". All the photos with the same technique of blur and movement. At the same time the Black and White Minimalism magazine selected another of my images for their next edition. In September I went to Santiago, Chile and continued to apply my portfolio to different magazines and getting my images published.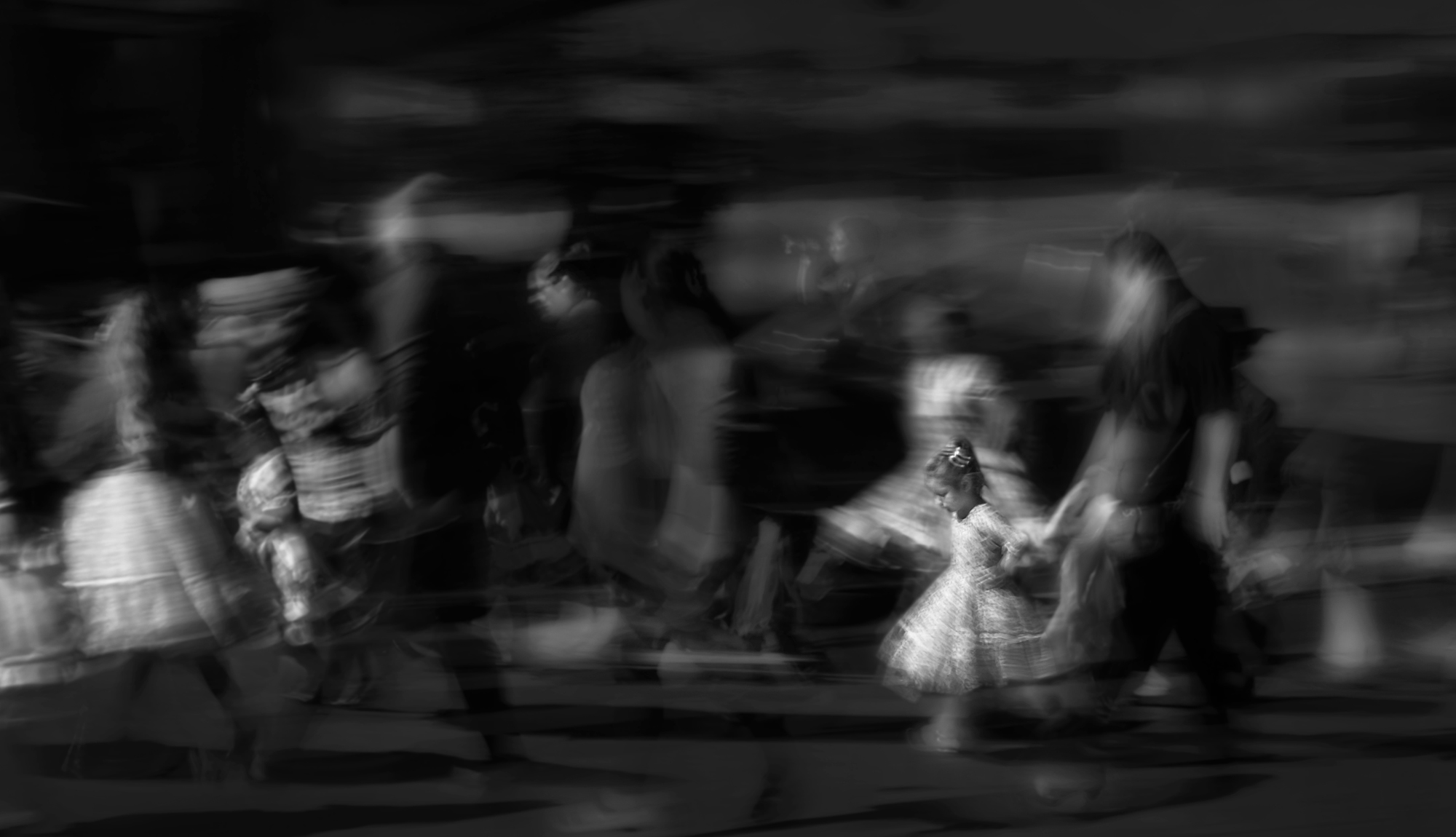 One of the themes that I constantly photograph is the relation of the urban, capturing the movement, flows both of the city and of the people who compose it at a specific time of action in relation to the displacement between both motives. I wanted something different, to show the way I see the city, that's why I continued to study independently. One way of being able to graph my movement in space and in the city is to always walk with my camera, since every moment is important.
I use long exposures and a neutral density filter so that the photo does not come out overexposed. In a few words it is the mixture of a long exposure with the intentional movement of the camera. I usually use apertures between f/8 and f/10, depending on what you want to show in the image, the time of 1 second or a little less depending on the light and speed of people or objects. The idea is just to focus on one person walking, I usually photograph the person who calls my attention to the group or people who walk at a different pace slower or faster than others, they stand out because of their speed. Other images are double exposures. The filter I use is a variable neutral density filter, since it is easier to manipulate depending on the speed and lighting. In Photoshop, where I post process my images, I set the brightness, contrast and crop the images if necessary.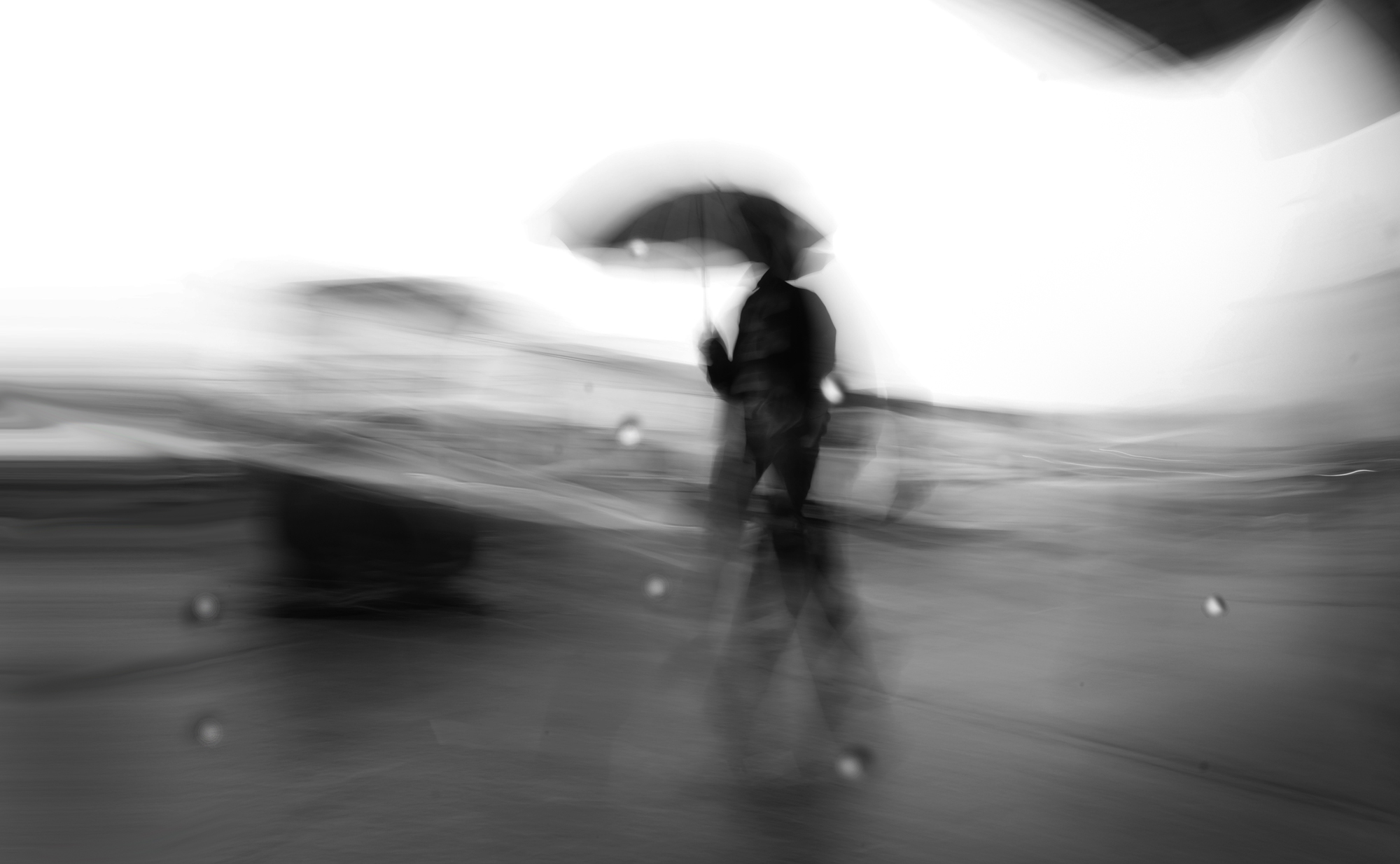 I would like to change my camera to the X-Pro2 or the X100F. The problem with the latter is that it is not WR and for my city it is necessary, as it is one of the rainiest towns in my country. I think the X100F would be a perfect camera for me and the 23mm is ideal for urban photography.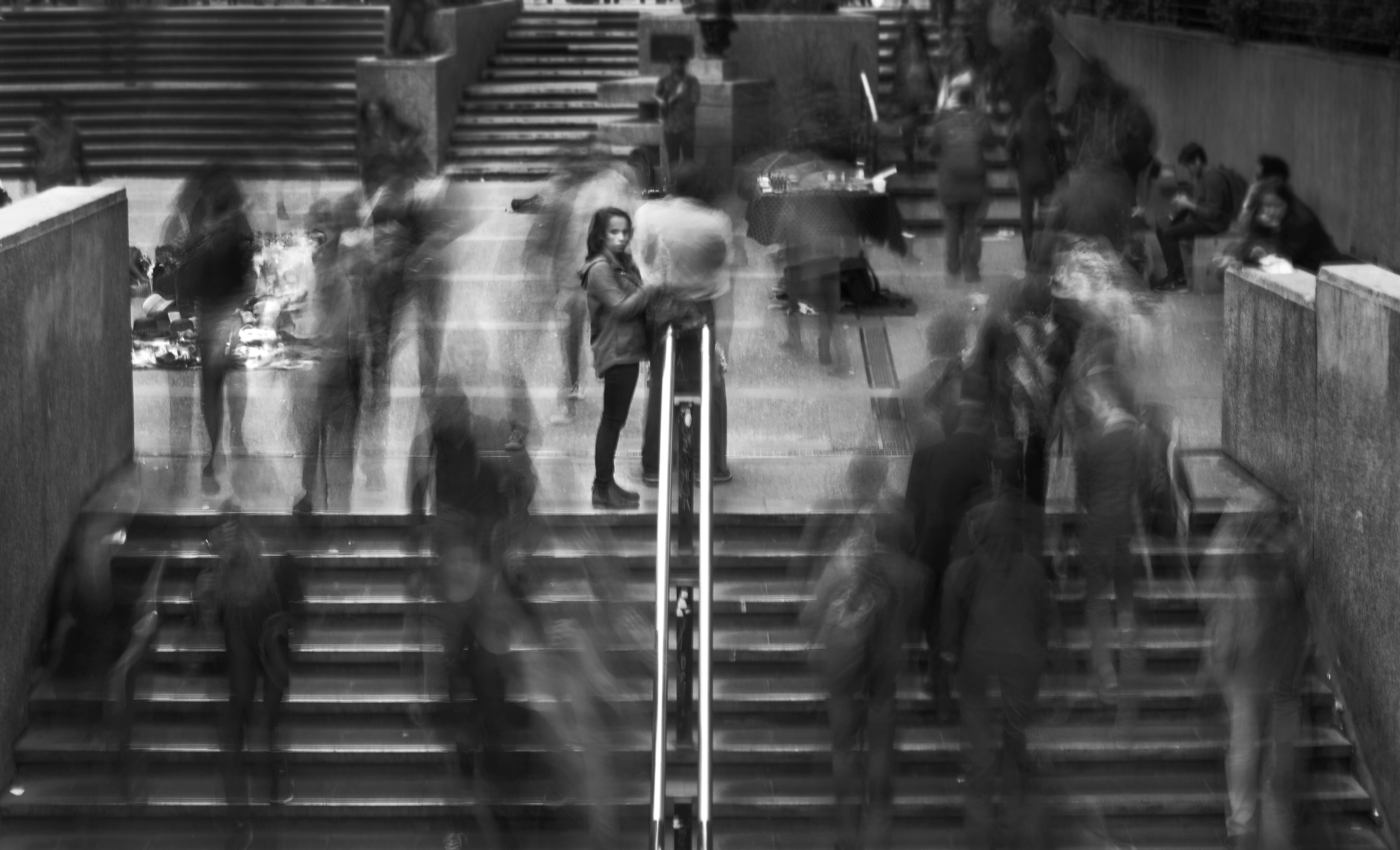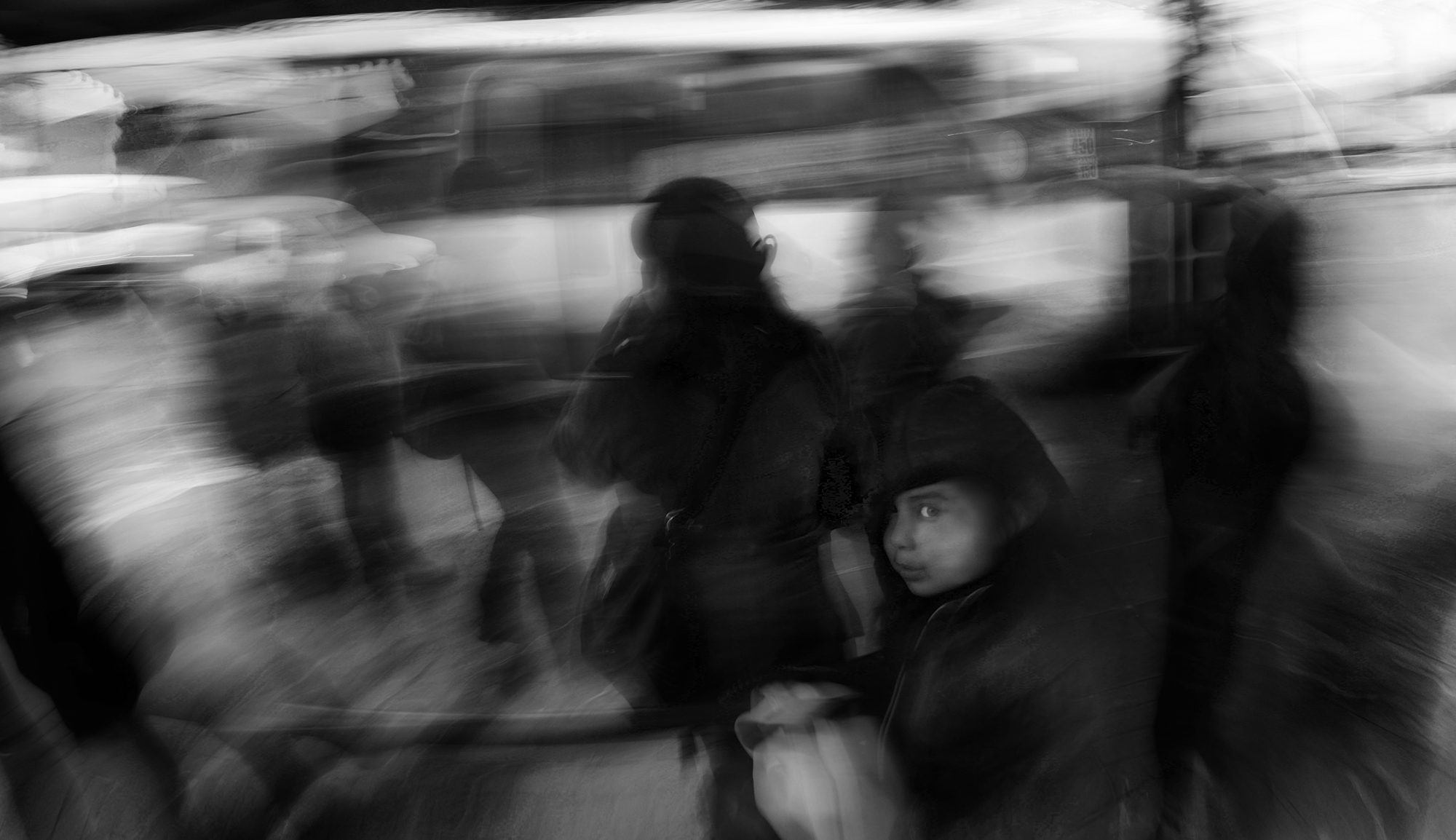 About Author