The destination for visual creatives to connect around the world's best photography, the 500px community is no stranger to Fujifilm gear and its cult following. While Fujifilm devotees are renowned for street photography—and 500px's talented microcommunity of Fujifilm photographers is no different—some of the most irresistible Fujifilm work on 500px centres on man's best friend.
Elke Vogelsang, a commercial and editorial dog photographer from Germany, has a portfolio that looks like a who's who of a canine poker game. A dizzying array of dog breeds, ages, and—best of all—facial expressions await the loyal fans that lap up Elke's work on 500px.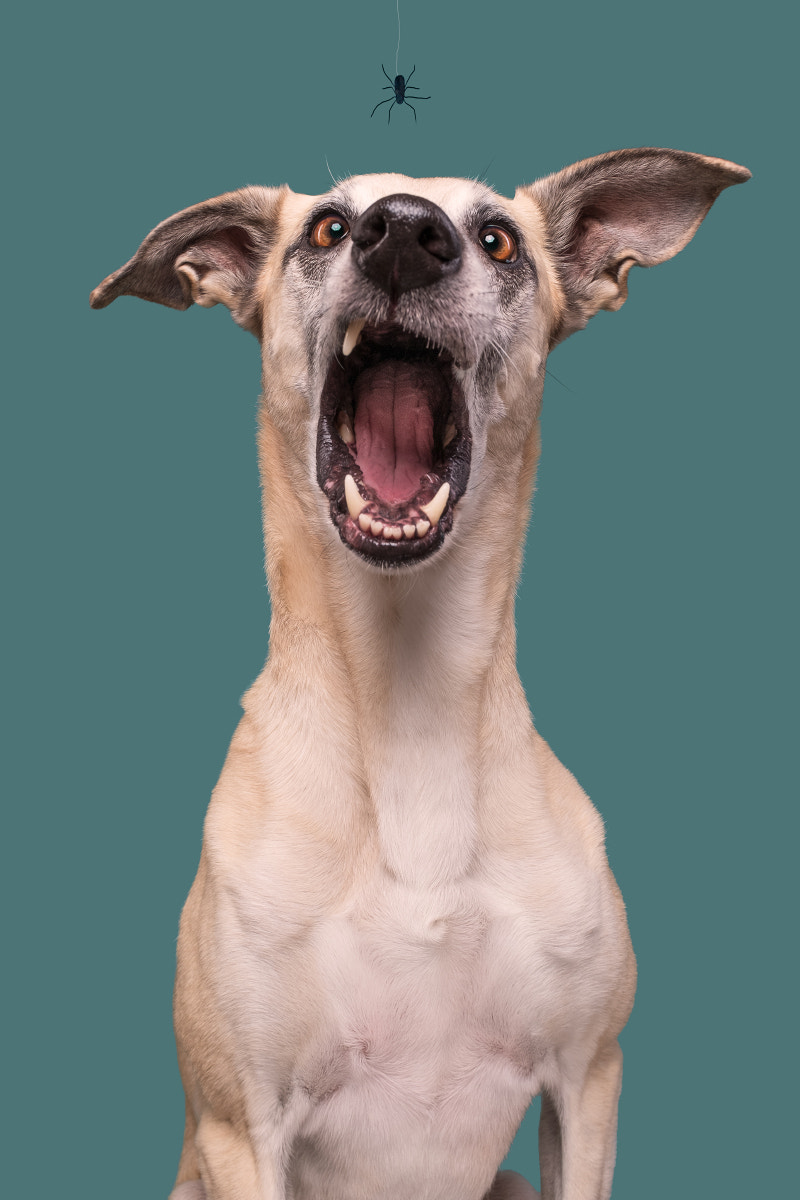 We chatted with Elke about her experience with the platform's growing Fujifilm community, how the gear has shaped her unique photographic style, and the reactions her work elicits.
Q: Have you always used Fuji equipment?
A: In 2014, I switched from Canon to Fujifilm. As I had my camera with me all the time, especially when I walked the dog, I couldn't be bothered to carry my heavy DSLR equipment with me. So I got myself a Fujifilm X20 as a basic compact camera. I soon fell in love with the X-series, and now shoot entirely with Fujifilm X cameras. Haven't looked back since.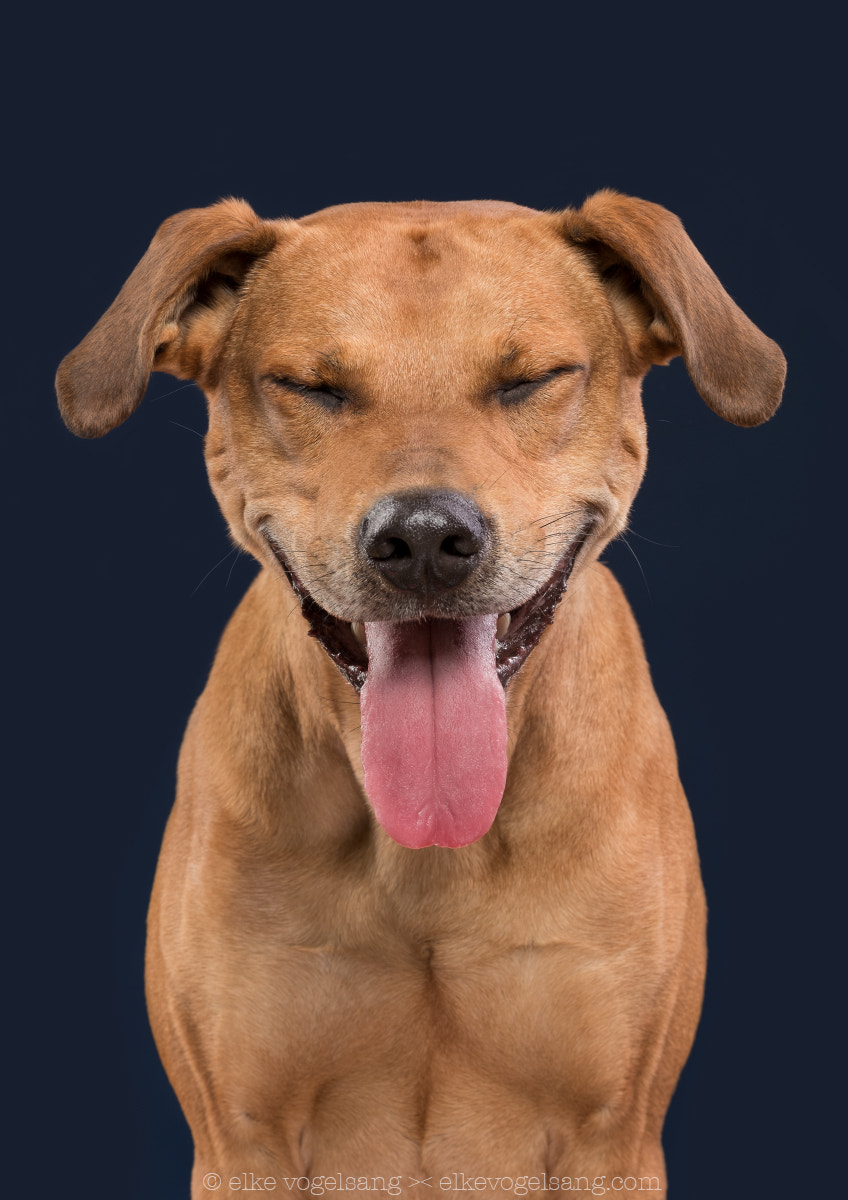 Q: Fuji is usually associated with street photography, and your work is so different from that. How has Fuji impacted your style?
A: When I got the X20, I tried out the close distance focus in the wide-angle range. This led to a series of close-up shots of my dogs chewing treats. I called the series Nice Nosing You and it went viral in 2014. Up to that point, I had photographed with my Canon DSLR, and most of the time, a tele lens. I shot the standard portraits everybody shot, because I followed the rules. Then I got myself a Fujifilm X-M1, with two prime lenses.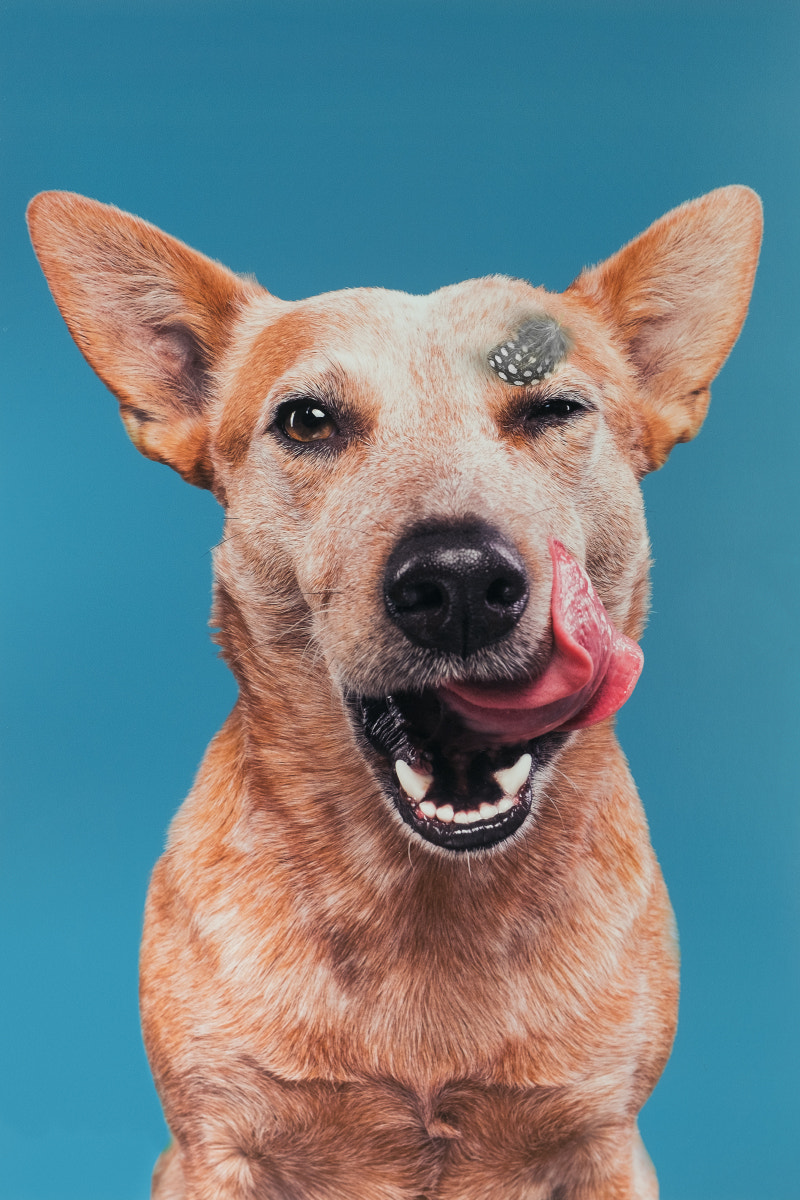 My new Fujifilm equipment was what I had with me when I walked the dogs. I love abstract shots, and am a bit obsessed with taking pictures anywhere, any time. This curiosity led to a series called Urban Dogscapes, with silhouettes of my dogs reflected in puddles of water. With Fujifilm cameras, I enjoy having more light-weight equipment, and I'm actually more creative as it puts the fun back into photography. My favorite camera is the X-T2, and I often shoot with a prime lens. When I work with dogs, I often need one hand to hold a treat or toy or noise-maker. Therefore, it's very convenient to have more light-weight equipment.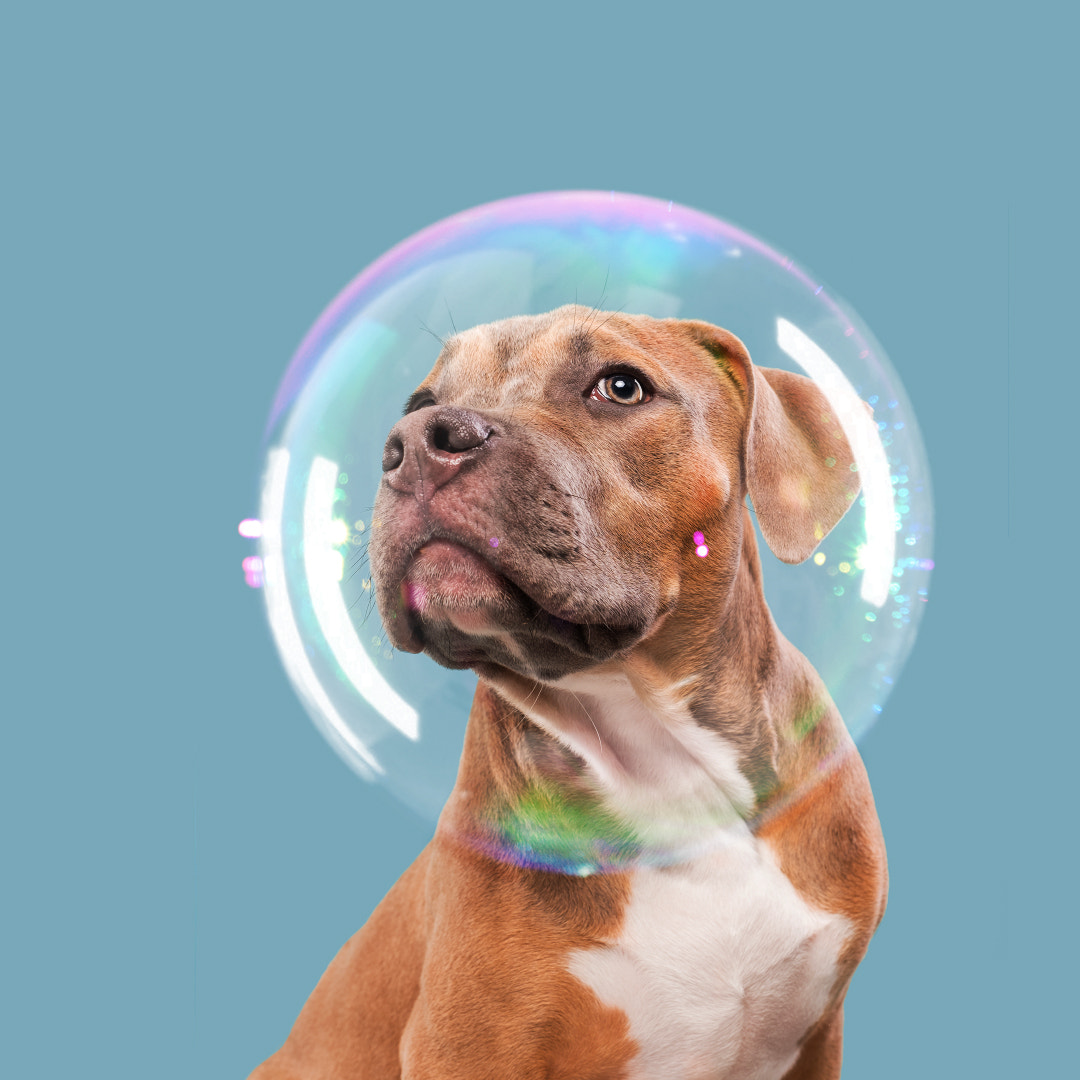 Q: What kind of reaction do your photos typically get?
A: My portraits are very much focussed on personality, character, and emotions. People love dogs and, of course, we also love to humanize them. My own three dogs and dogs in general bring me so much joy. I think this comes across in my pictures. It makes me happy to know that my photos make people smile.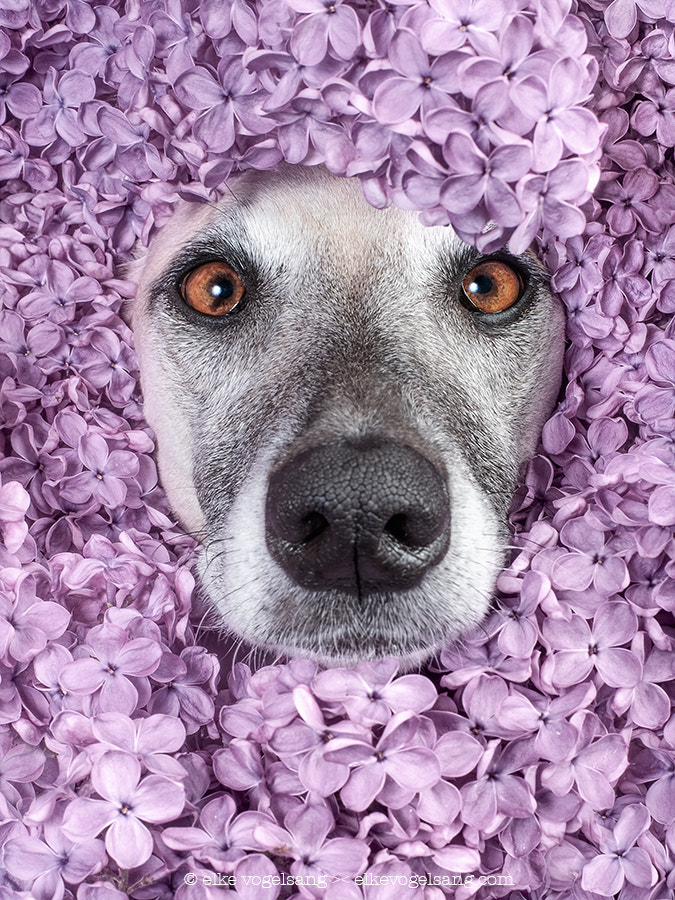 Q: How has being on 500px changed your experience as a photographer?
A: I've been a member for six years now, and from the very beginning I posted regularly. While I post the occasional snapshots and "just cute" pictures on my social media accounts (Facebook and Instagram), I try to post only my best images on 500px. So my portfolio is quite cohesive, and I put more thought into what I would like to present and stand for.
When I started uploading more of my best work on 500px, step by step, my pictures got more attention through 500px than elsewhere. I think the way the pictures are presented on the site is quite elegant and straight-forward. It's a very clean portfolio style.
Q: What's the Fujifilm community like on 500px?
A: The community is very friendly and interested. Lots of people are very keen on getting information on the equipment used. For these kinds of questions, I just love the automatic exif data function. This way, people can see which equipment I used for every picture I upload. This reduces the number of messages with questions about equipment. Even though I'm always happy to help, it's a relief to have this information automatically visible to everybody.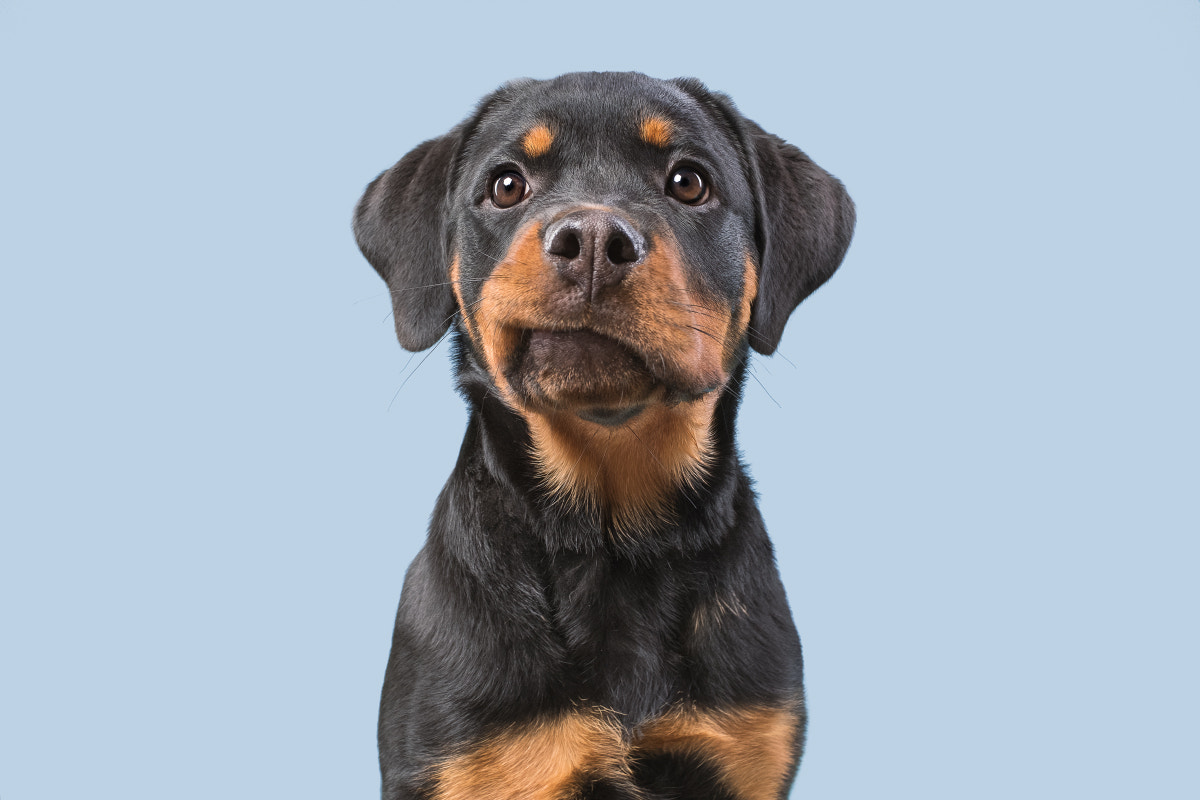 The Fuji community, in general, is very welcoming. I know a lot of people personally and became friends with fellow Fujiholics. They meet at weekends and for walks all over the world. What I find relaxing is that even though it's the equipment that brought them together, they are usually not obsessed with gear, but enjoy photography and the company of like-minded people.
Q: What's your take on online critiques? You must get a lot of them when sharing your photos on 500px.
A: When I started out as a serious amateur photographer, I loved to post my pictures in forums to get critiques from more experienced photographers. It helped me a great deal to improve my photography. I can only recommend people to have the courage to put their images out there for others to give advice and offer help. You will learn so much. After a while, you'll find your own way of photographing, and the number of people whose advice you accept and who you trust will be less.