The top announcement from this year's Fujifilm X-Summit Global event was the new GFX100S. This compact medium format camera is going to be transformative to the photo industry, allowing professionals to upgrade to a larger format camera system at a reasonable price. The new X-E4 with the XF27mm f/2.8 R WR was also big news, although somewhat polarizing. I'll save my thoughts on this combination for an upcoming article. One product announcement that had less fanfare was the new XF70-300mm f/4-5.6 R LM OIS WR.
When Fujifilm said they were sending me this new telephoto lens for me to review, I must admit I was hoping it was the GFX100S or X-E4 instead. However, after using this lens for the past 2 weeks, I really enjoyed the telephoto shooting experience. Let's quickly go over the main talking points of the new XF70-300mm f/4-5.6 R LM OIS WR:
107-457mm equivalent in 35mm format
17 elements in 12 groups with 1 aspherical element and 2 ED elements
75mm x 132.5mm (non-zoom position) with 67mm filter thread and 588g with caps and hood
9 blade diaphragm opening for natural-looking out-of-focus area as you stop down
83cm minimum focus or .33x magnification for macro-like images
5.5 stops OIS with weather-resistant construction to product against dust and moisture
focus limiter (5M to infinity) for quicker focus acquisition for far away subjects
lens lock with quick unlock feature to avoid lens creep when carrying lens in the field
Compatible with optional XF 1.4x TC WR and XF 2x TC WR teleconverters
The shooting experience with this new lens was amazing. It's compact, light, and easy to handle out in the field. Having 5.5 stops of OIS ( Optical Image Stabilization ) was also a bonus, allowing me to photograph during the day and night without using a tripod. Other features like a focus limiter ( 5M to infinity ) and lens lock were also nice additions. The biggest hidden feature of this lens is the ability to accept Fujifilm's 1.4x and 2x teleconverters. This allows the XF70-300mm to transform into a 98-420mm with the 1.4x converter, and a 140mm-600mm with the 2x converter. Although these converters aren't cheap ( $450 each ), it gives you further telephoto reach without upgrading to a much larger lens. I spent some time using the XF 1.4X TC WR converter on the XF70-300mm, which also adds an extra stop on the far end of the zoom, with a maximum aperture of F/8 at the wide end. There is a slight image quality penalty when using teleconverters, but if you need that extra reach, it's worth it.
Speaking of a large lens, Fujifilm also sent the XF100-400mm f/4.5-5.6 R LM OIS WR for comparison. The XF100-400 is more than twice the weight ( 1375g without the tripod collar ), and with a 77mm filter thread versus 67mm, the overall volume is substantially larger. Comparing autofocus speed and accuracy, the advantage goes to the larger XF100-400mm, as does the image quality. However, at $1899 USD, the red badge XF100-400mm is cost-prohibitive to many casual photographers. The new XF70-300mm comes in at $799 USD, and if you include the $450 XF 1.4x TC WR teleconverter to give you a similar focal range, you're still saving $650 over the XF100-400mm. When comparing with the XF55-200mm f/3.5-4.8 R LM OIS, the new XF70-300mm is still a better option. For an extra $100, you get a lens of similar weight and size, longer telephoto reach, better IBIS, weather sealing, focus limiter, lens lock, and the ability to attach teleconverters.
As you can see from my photographs, I used this lens in unorthodox situations. Although I wouldn't recommend this lens for low light, you can pull it off if you bump up the ISO and make sure you steady yourself or use a tripod. When zooming out to 300mm, the maximum aperture is f/5.6, not ideal for lowlight photography, especially if your subject is moving. However, I was able to hand-hold all my images with the help of OIS on the lens, as well as IBIS on the X-S10 body. The combination of the XF70-300mm and the compact X-S10 with the large grip was a pleasure to use. I could walk around for hours with the camera and lens in my hands without getting tired or need to use a camera strap. In fact, the weight of this kit was 1044g, which is lighter than the XF100-400mm on its own.
My overall thoughts on this lens is very positive. If you are looking for a lightweight alternative to the XF100-400mm, or an upgrade to the XF55-200mm that can also accept teleconverters, you will love the size, weight, range, versatility, and price of the new XF70-300mm f/4-5.6 R LM OIS WR. If I can give one criticism, I wish the lens hood had a sliding window to access filters such as polarizers, similar to the one that comes with the XF100-400mm. In the short time I had this lens, I really enjoyed using it since it was so easy to always have in my camera bag. The greatest superpower of this new lens is that it's compact and lightweight, allowing you to bring it along on a casual hike or any outdoor activity without breaking the bank or your back. Thanks for reading and happy shooting!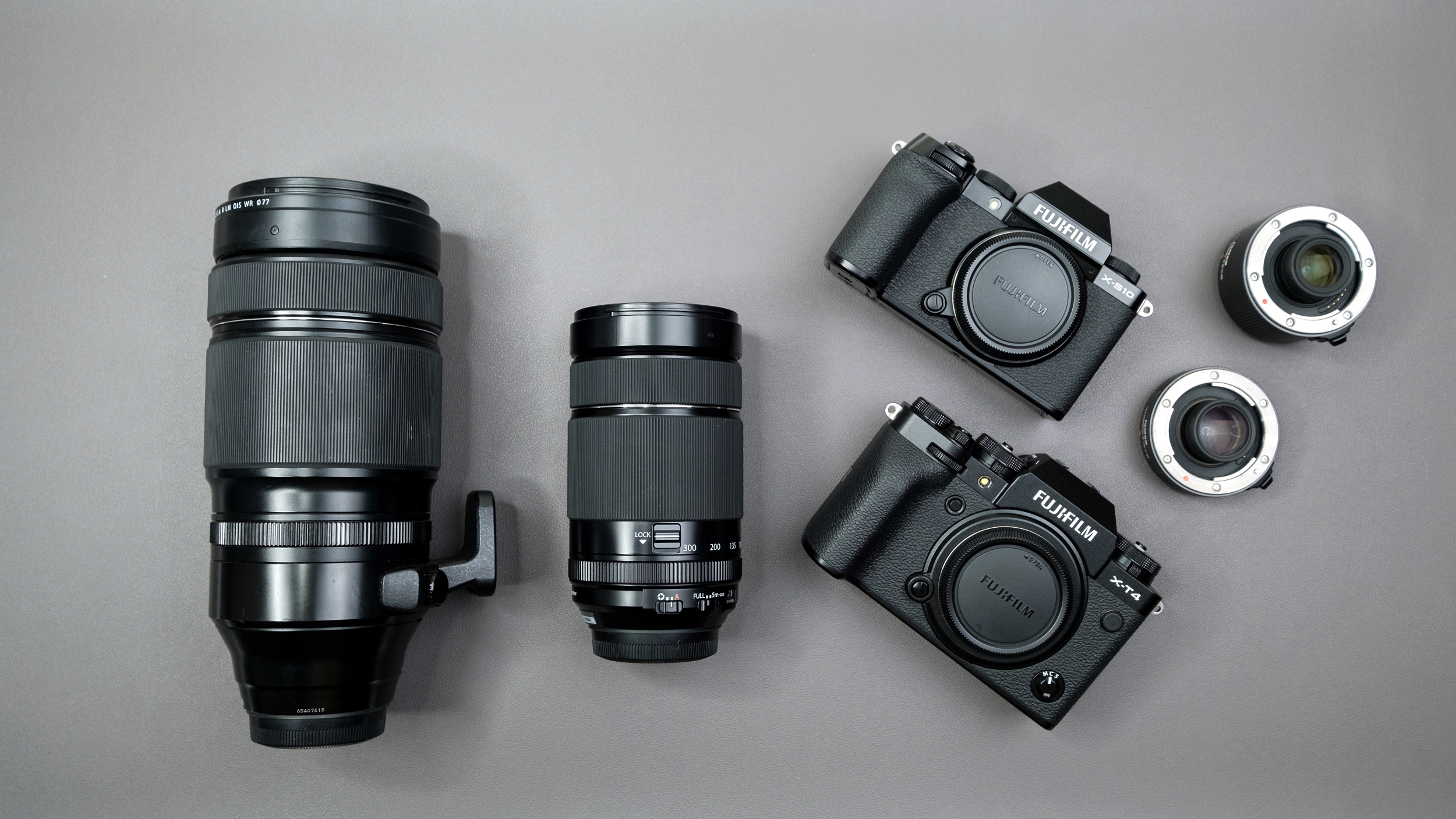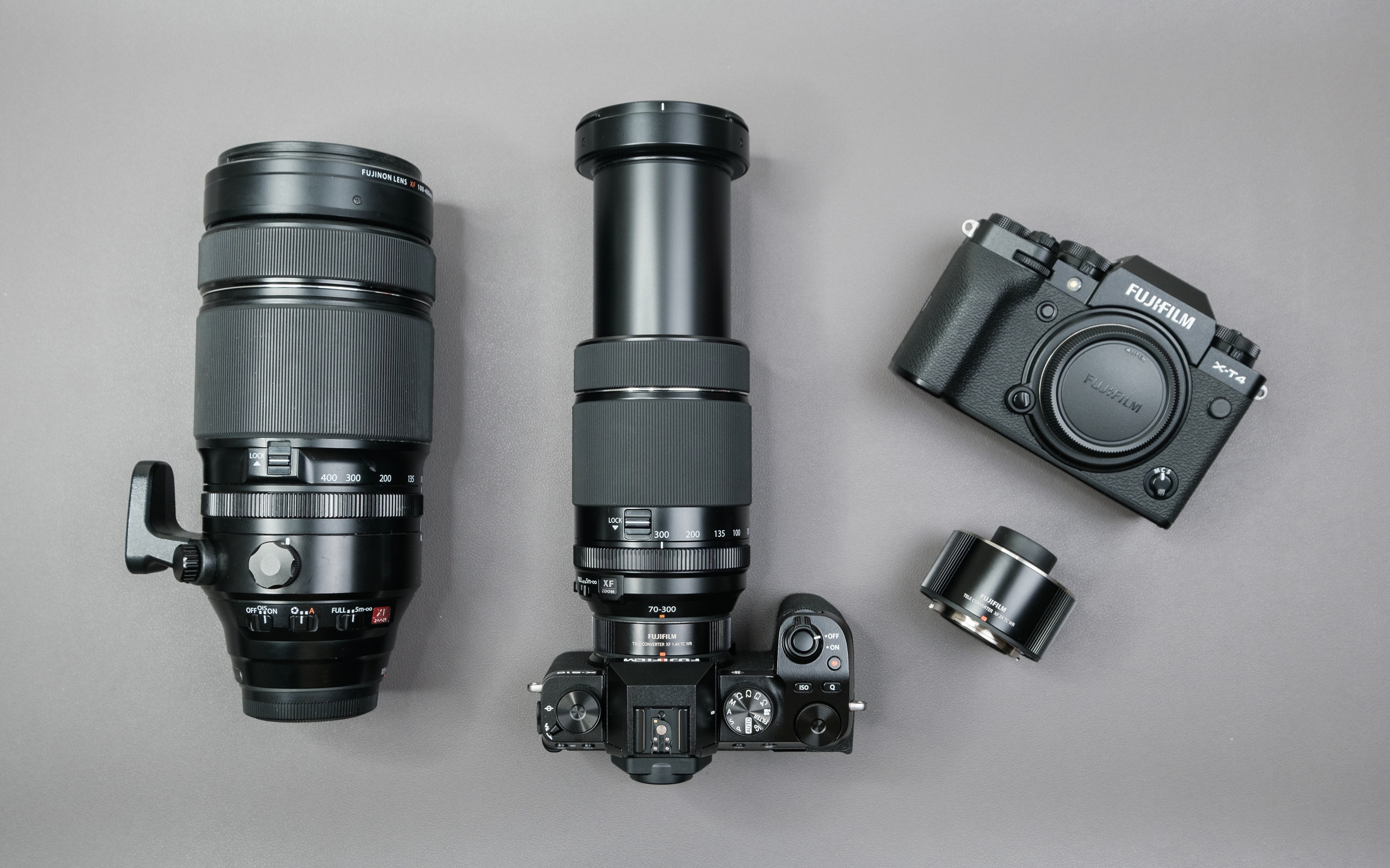 About Author