This photography project is directly inspired by my usage of the Fujifilm X-Pro2 camera and the need to return to the basics of photography in all its simplicity. By using the equipment, as well as the gestures, I can create this type of feeling of proximity with my subjects.
I have been a press photographer for 34 years at a daily newspaper in Quebec City, Canada. I have had to cover a number of events on the local and international stage such as, press conferences, major war conflicts with two assignments in Afghanistan in 2011 and 2013, the disaster in Haiti and also sports events such as NHL hockey, the Vancouver Olympics of 2010 and many more.
Being accustomed to having with me a real armada of cameras and lenses ranging from the super wide angle to my supertelephoto lens for my work at the newspaper, I was looking for an original way to use one camera with a prime lens. In the 80's I used Leica M series equipment. I had, among others, an M3, a M4-2 and a M4-P with Summicron 35mm, 50mm and 90mm F: 2 lenses, I had fun doing street photography in my beautiful hometown of Quebec City, a city with European-like characteristics. In all honesty, I was trying to emulate the style of Henri Cartier-Bresson, my hero of youth, who was doing this style of photography in the quarters of Paris.
I came up with the idea to get the Fujifilm X-Pro2 Graphite Edition with the Fujinon 23mm f/2 lens. From my first contact, I fell in love with this small old style camera that immediately brought back memories of my first steps in photography before I even became a full-time photojournalist. So I figured I had to find an original way to take advantage of the stimulating effect that this camera had on me.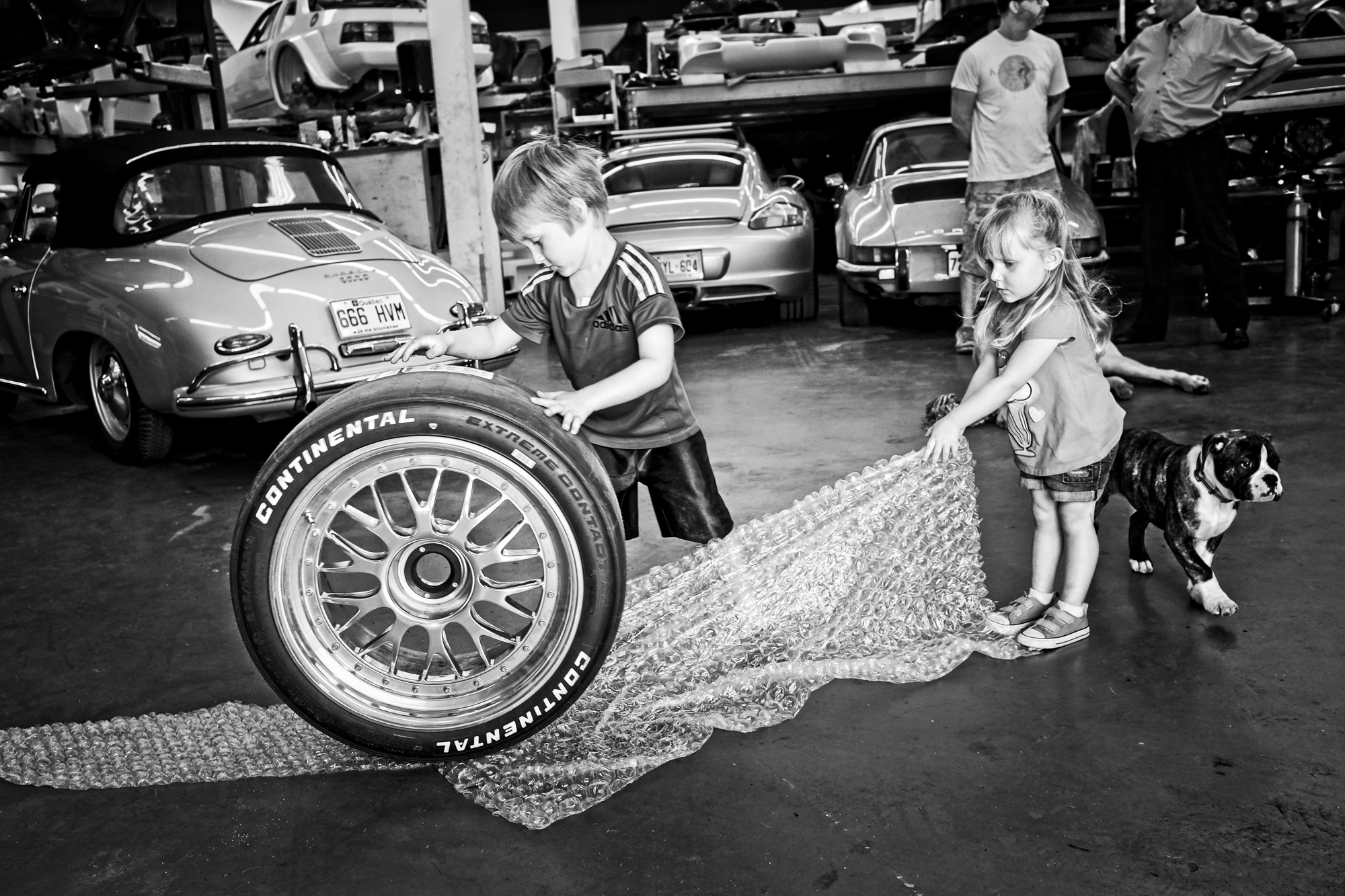 Recently I visited my friends Jacques and Olivier Rivard (father and son) at their workshop, Rivard Competition, where they restore and manufacture racing cars of the German brand Porsche, a place where the passion for the Germanic brand is omnipresent. In my backpack I had with me my new camera and that is when I came up with the idea for ​​my photo essay project : "One Hour, One Camera, One Lens", which consists of choosing a subject, and exploit it as well as possible within the realm of my self-imposed equipment and time restrictions. So I asked them to ignore me completely and continue to work as they normally do without ever interacting with me. The inspiration came to me immediately, because the manipulation of this camera is particularly stimulating, I decided to use the maximum aperture of f/2 in order to give a beautiful texture to the photos.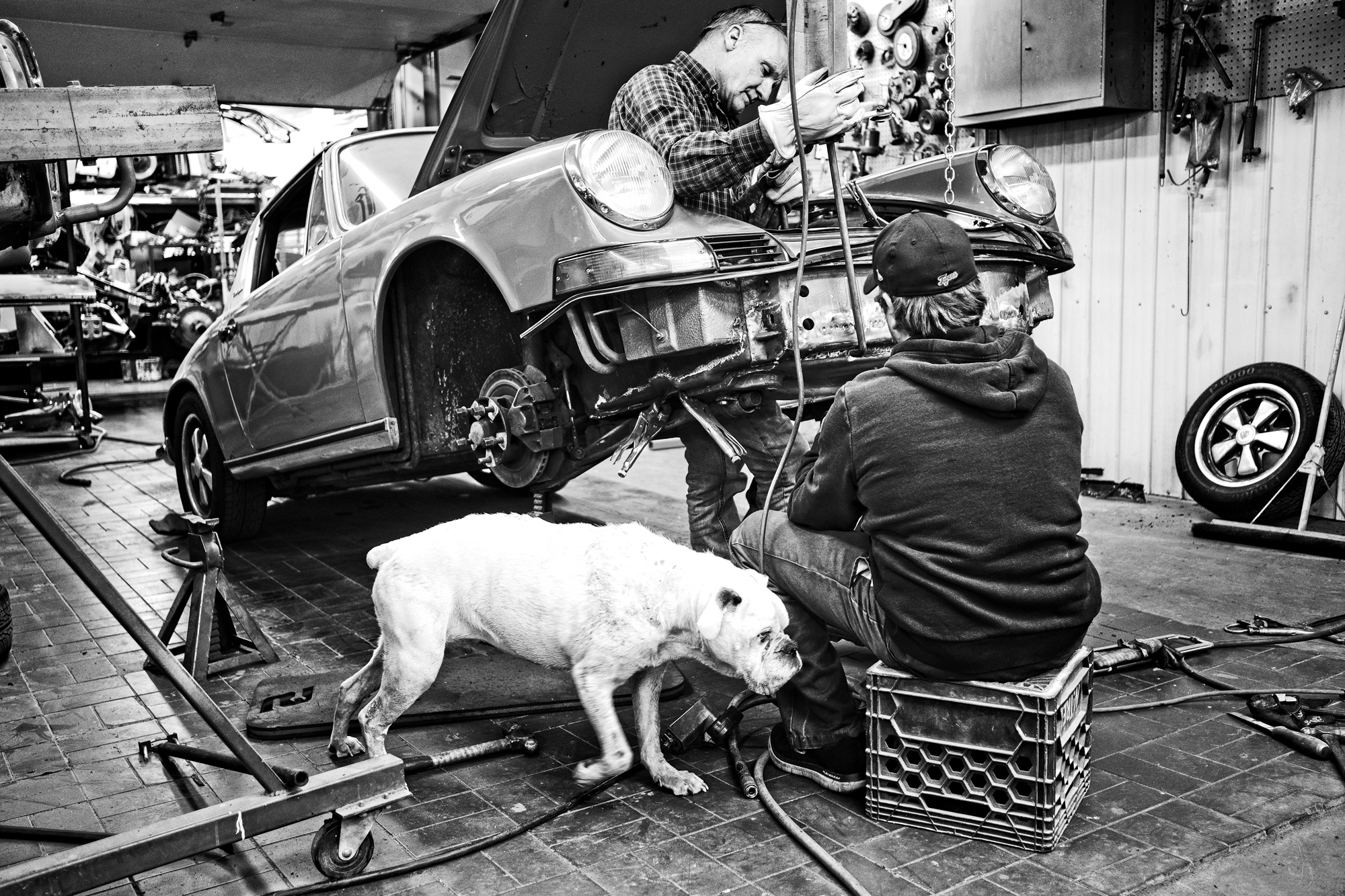 The Rivard family is very passionate about the meticulous restoration of these beautiful Porsches and the father and son workshop has a lot of character in the style of Olivier's father Jacques Rivard, the complicity between this Father & Son team is impressive and particularly inspiring. The cars, restored with great care, are often sold to collectors all over the planet.
Jacques Rivard, who was a race car driver in the 80's, still has the passion for German made racing cars and owns cars that his son Olivier, a trained aeronautical engineer, drives on occasion on the local circuits. Our encounter is one that brings together two passions. Being myself a performance car lover, it allows me to occasionally drive fabulous cars, and they enjoy the photos that I create depicting the fruit of their labour.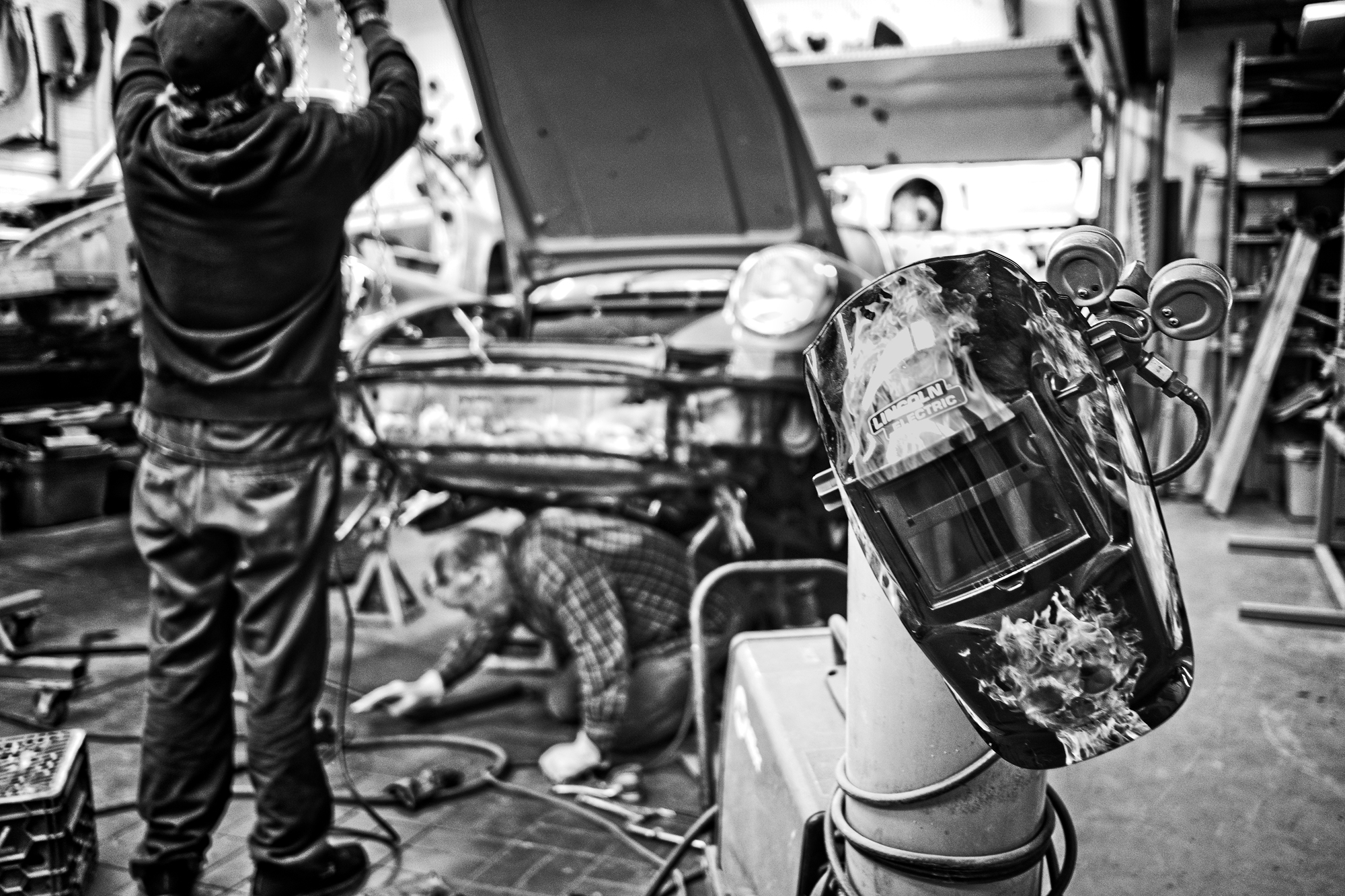 Since the project started, I have met a sculptor, a glass blower, visited a bronze art foundry shop and have been to a workshop called "Hardcore Cycle" where Master craftsmen build Café racer motorcycles.
The self-imposed restrictions of my project force me to return to my good old habits of moving around my subject and capture the right moment to give a certain dynamism to my work, a very exciting and stimulating challenge. This new camera also gave me the inspiration to go back to my city for some street photography and to capture the daily life of the people who live there.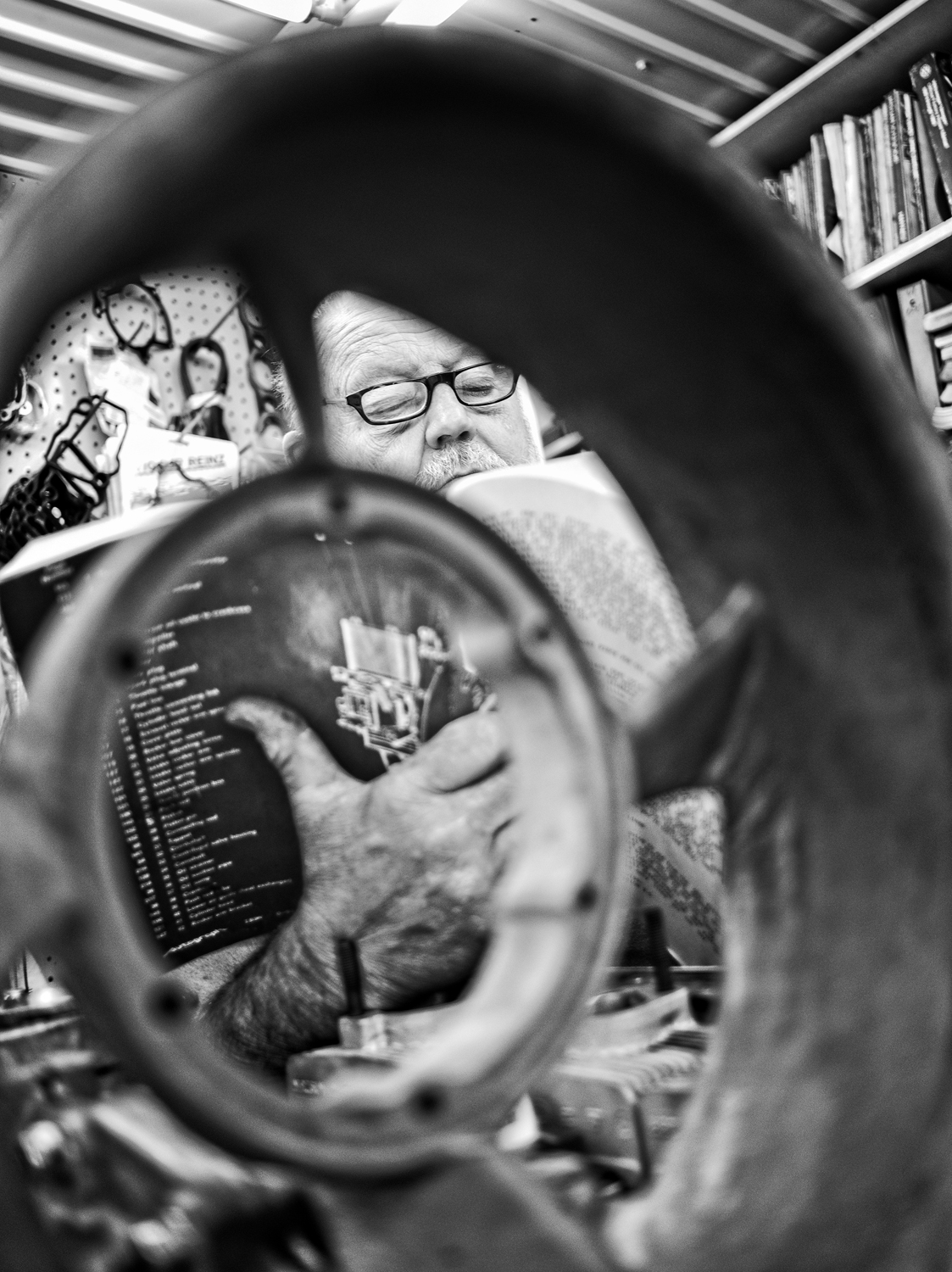 I do not know what my next subject will be, but that's precisely the beauty of this, I want this to remain a spontaneous and stimulating exercise. I do not want to simply capture an image, I want to create a photographic texture unique for each subject, whether it is through the use of black and white or leaving parts of the colours for focusing on what defines the subject. My purpose is to create photographic art through the use of my tools: the camera and my image processing software.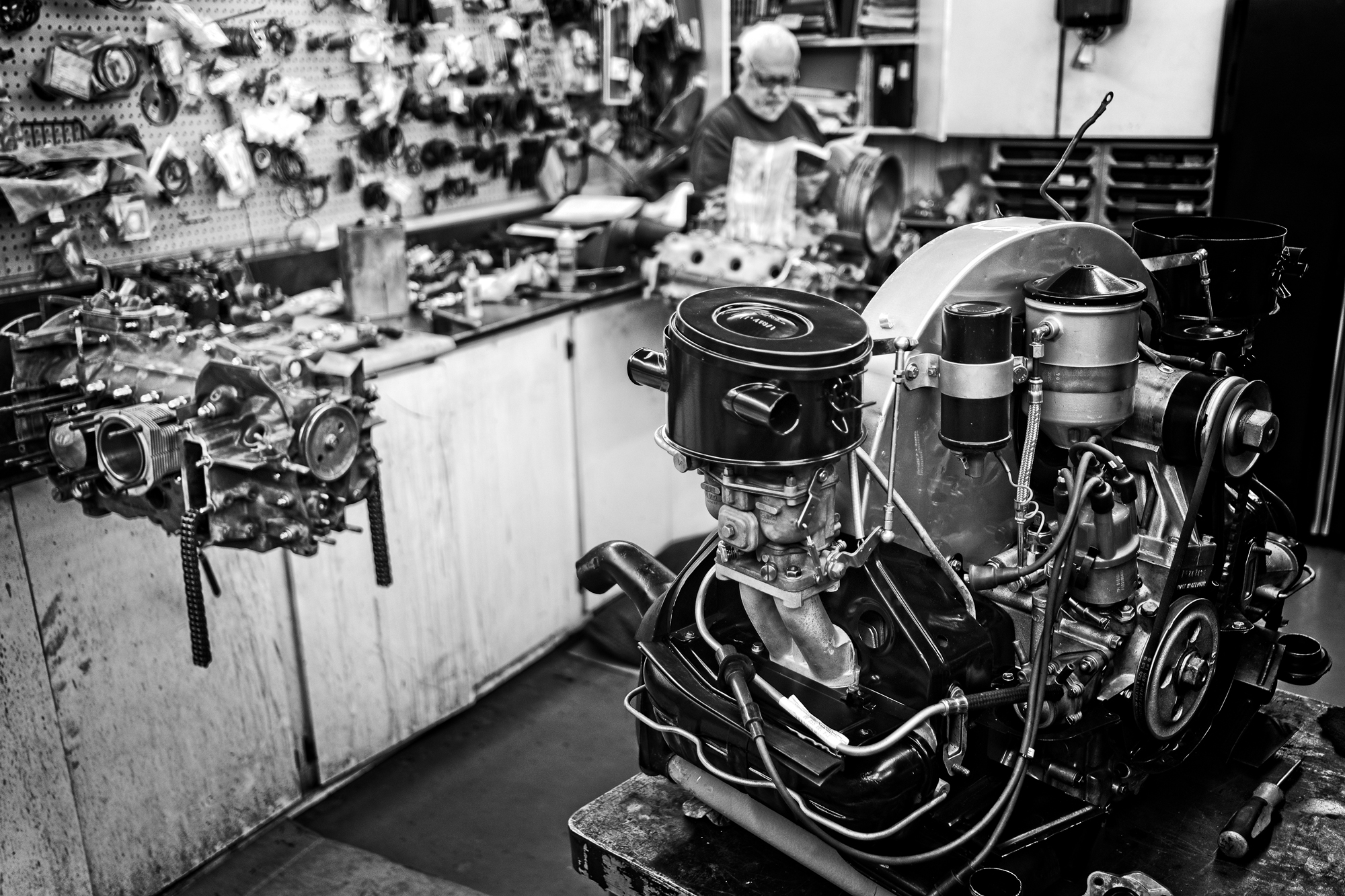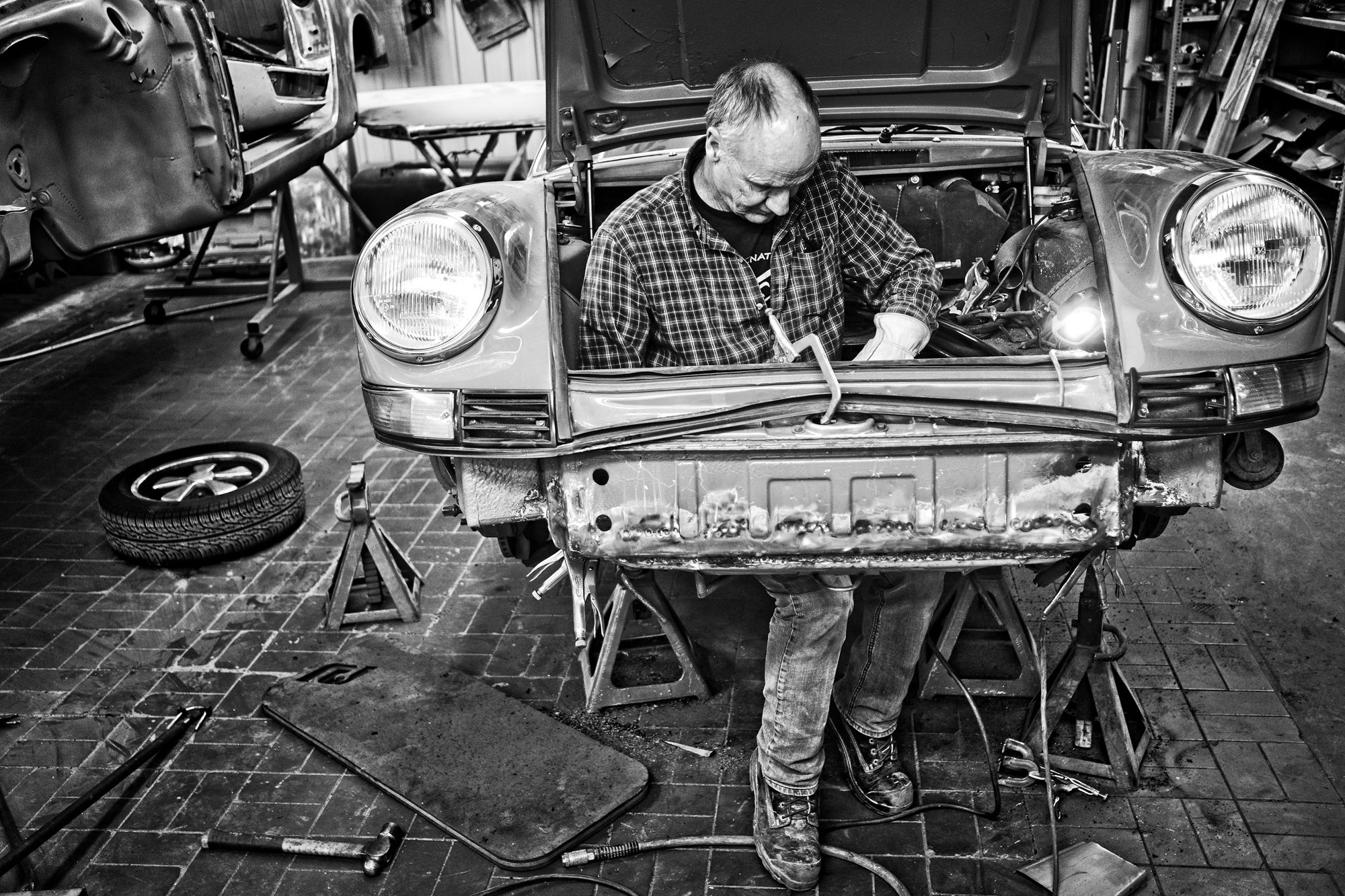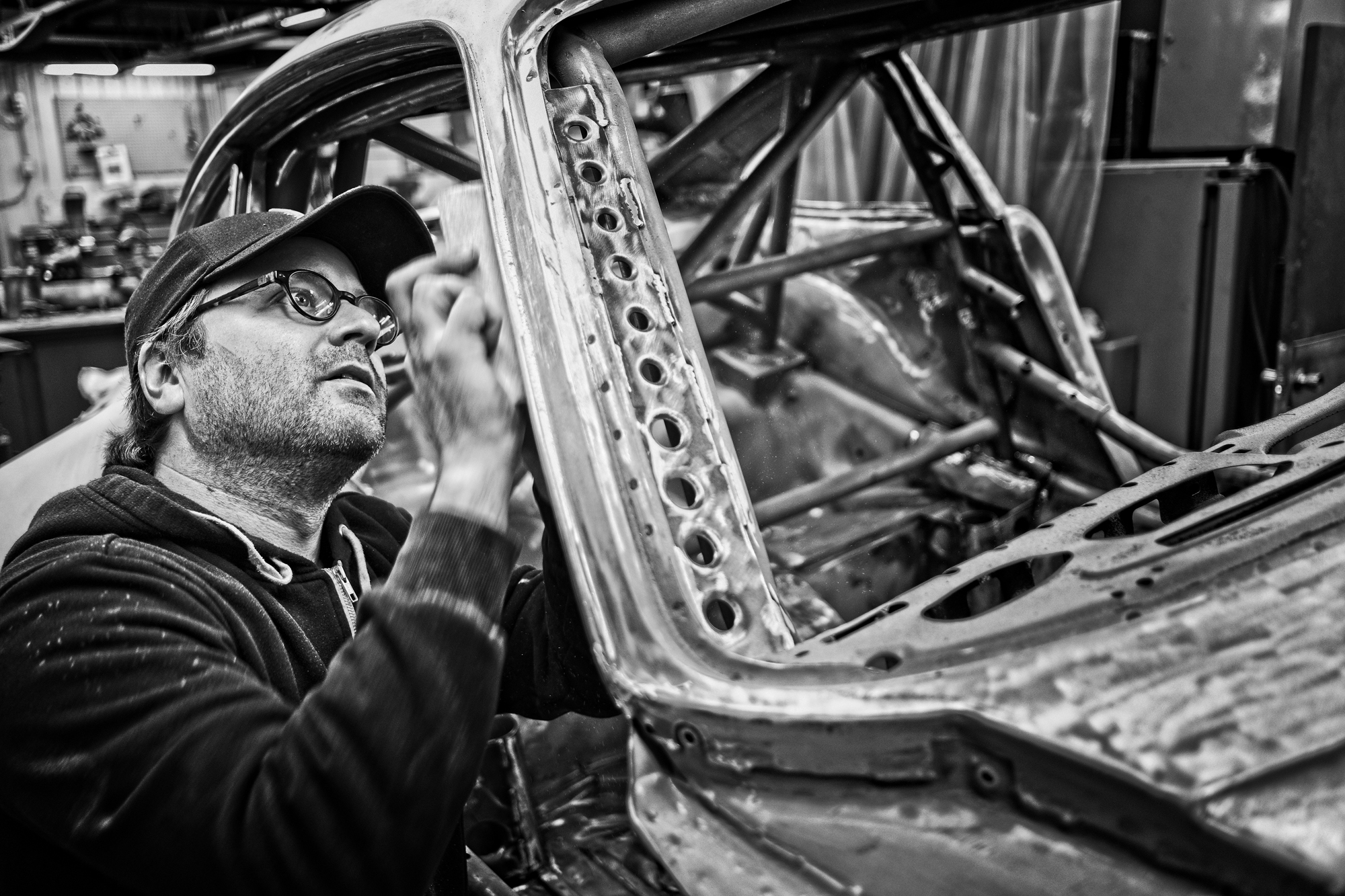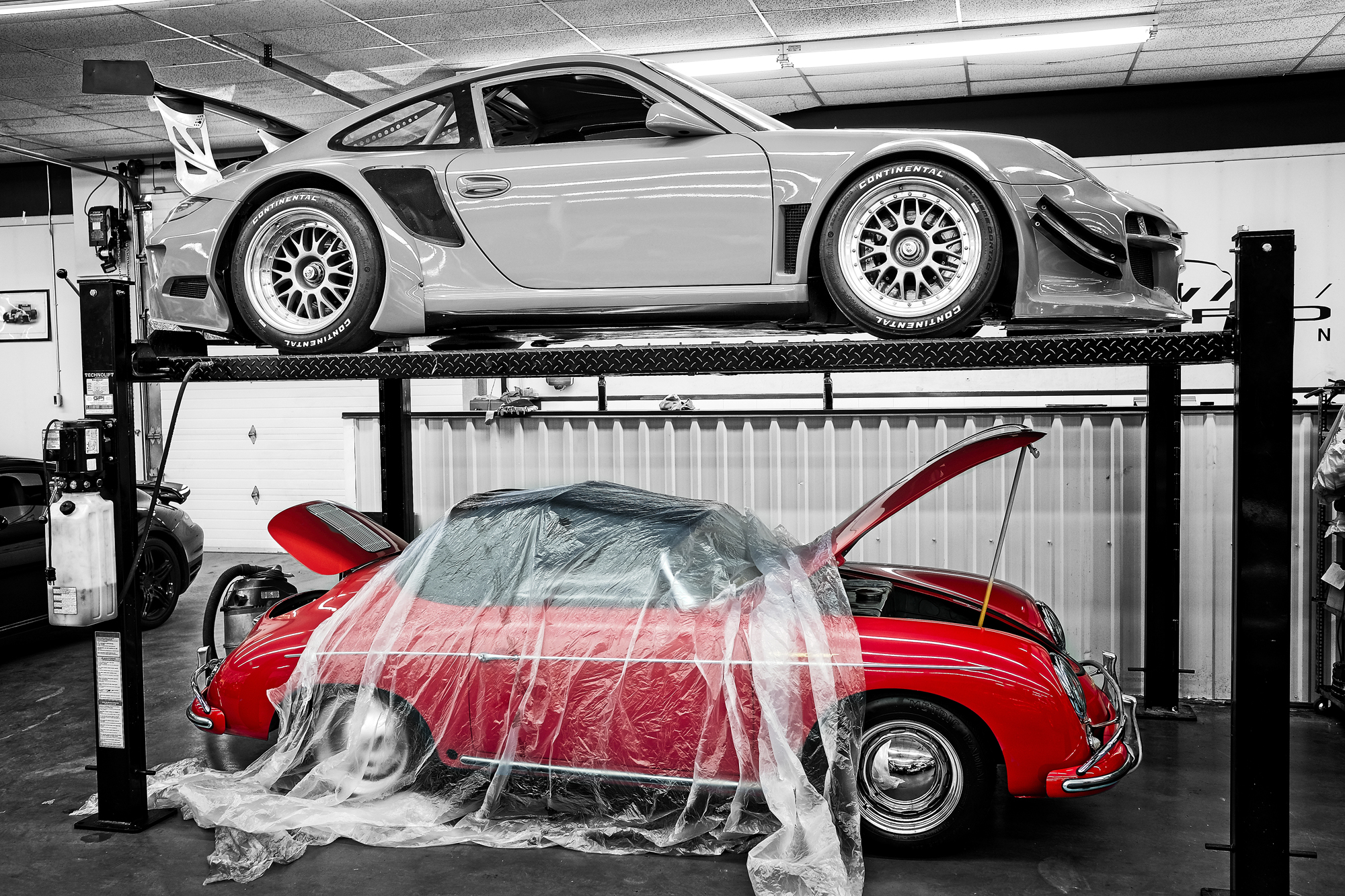 About Author