In 2011 I planned for my first trip to Italy, my personal favourite destination not only for food, weather and people but photography mainly. It was the year that Fujifilm released their x100 and I was instantly hooked up. Retro looks, check. Portable, check. Image quality, check. Film emulations, check. I couldn't wait to put it through its paces in both colour and black and white. I came back from the 3 weeks trip with a bag of photos and, well, mixed feelings. I was put off somewhat by the quirky menu and slow autofocus. However, and it is a big one, the photos I then viewed were nothing I had been getting from my DSLR. The colours, tones, sharpness of the lens and memories the camera recorded for me are some of the best ones I've ever taken and I still come back to them at times.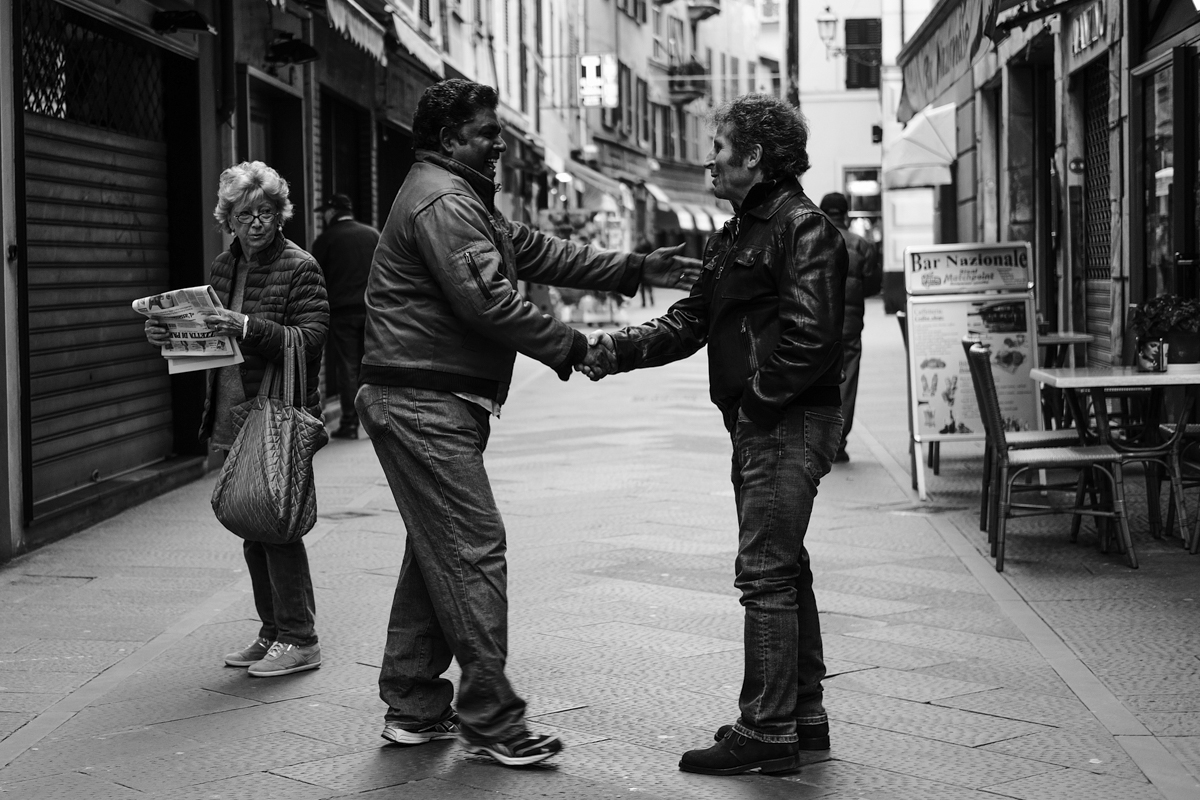 5 years later I'm an X-Pro1 shooter who's confident to bring the camera to weddings, engagements, portrait as well as baby photo shoots and I could not ask for more from the results. I currently mostly use the camera with the 35mm f2 lens which I recently took to Italy for a 4 day "one camera one lens" street project. And boy did I have fun! Needless to say, the X-Pro1 is not the camera it once was after the firmware upgrades and slow it is certainly not.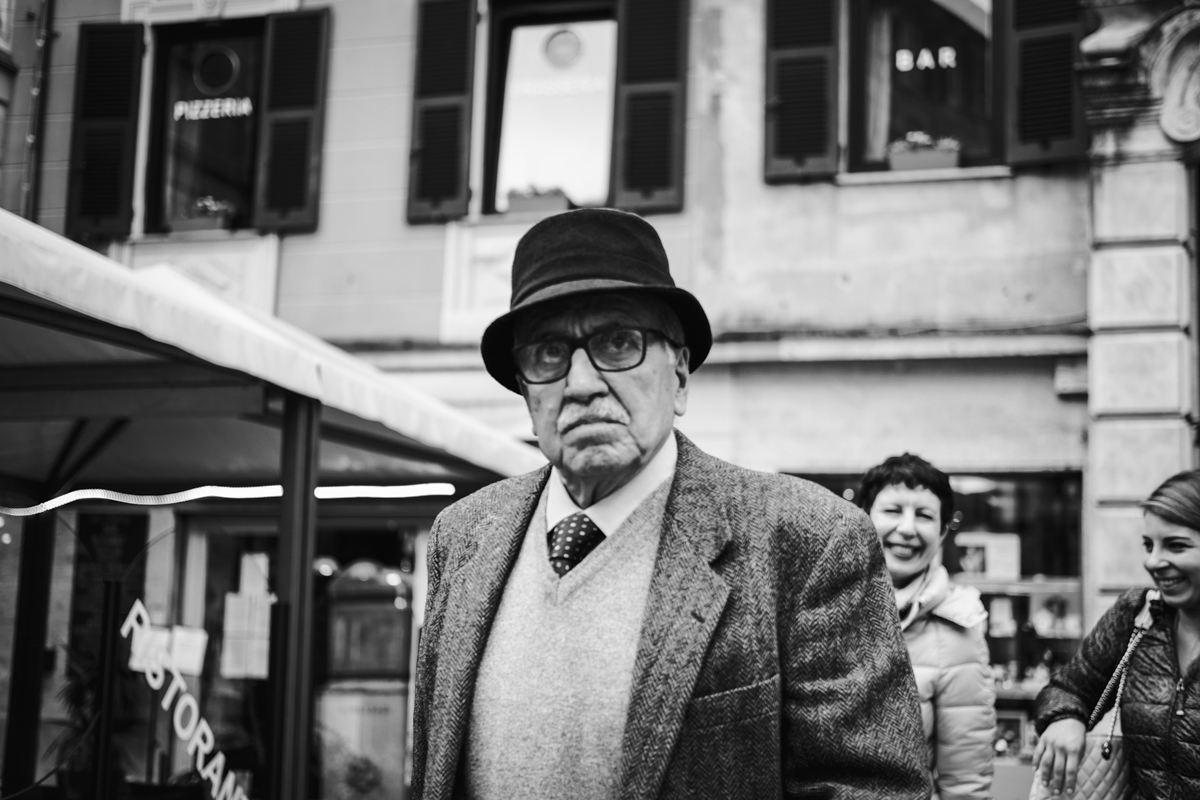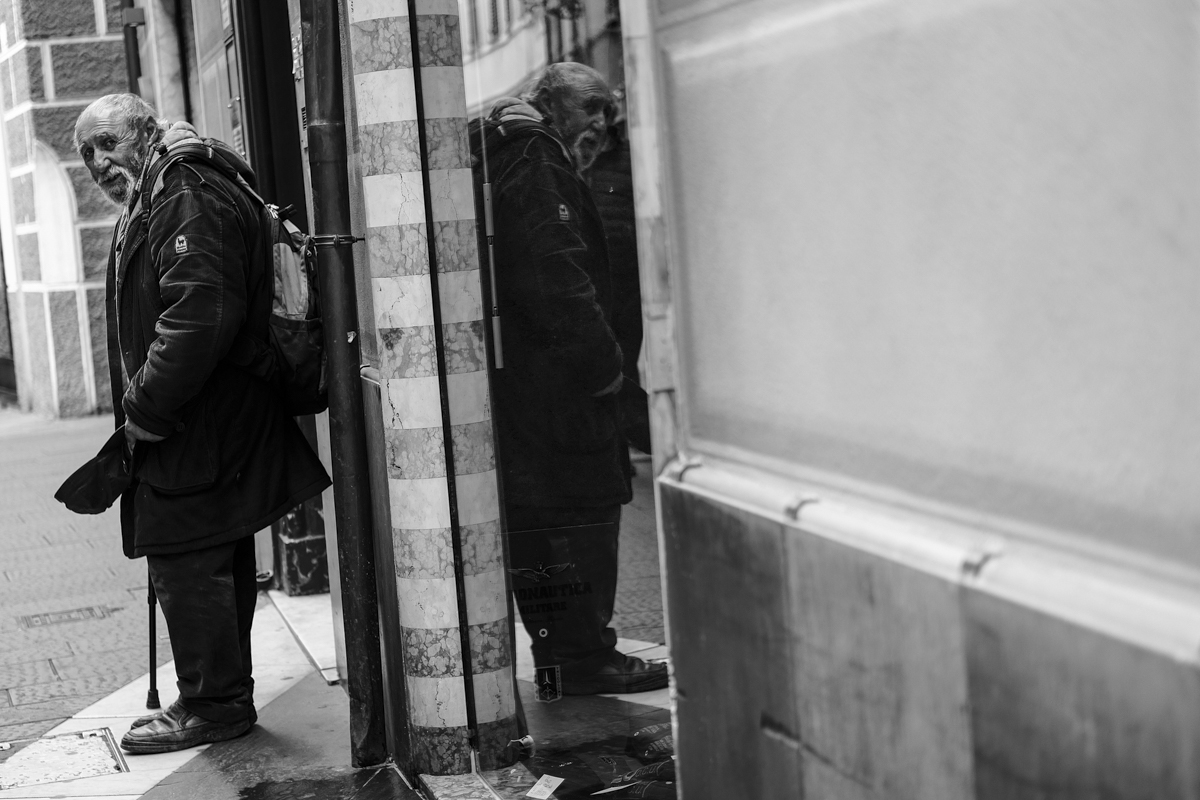 Whilst out on the streets (and when shooting some of the magnificent landscapes of Vernazza, Cinque Terre) I for the first time decided to stop the lens down. I usually shoot with this lens at the f2 for obvious "signature" effect this lens provides however naturally I wasn't exactly short of light in Italy and wanted to render as much of the scene as possible. I therefore worked around f4 for the street and portraits and f8 in case of the landscapes. The settings for the camera were Black and White with green filter, Fine JPEG with +1 sharpening (more on that later), +2 shadows and +1 highlights. For colour I used Velvia with the same settings and no colour push. All are 100 DR with additional tone curve editing in Adobe Lightroom.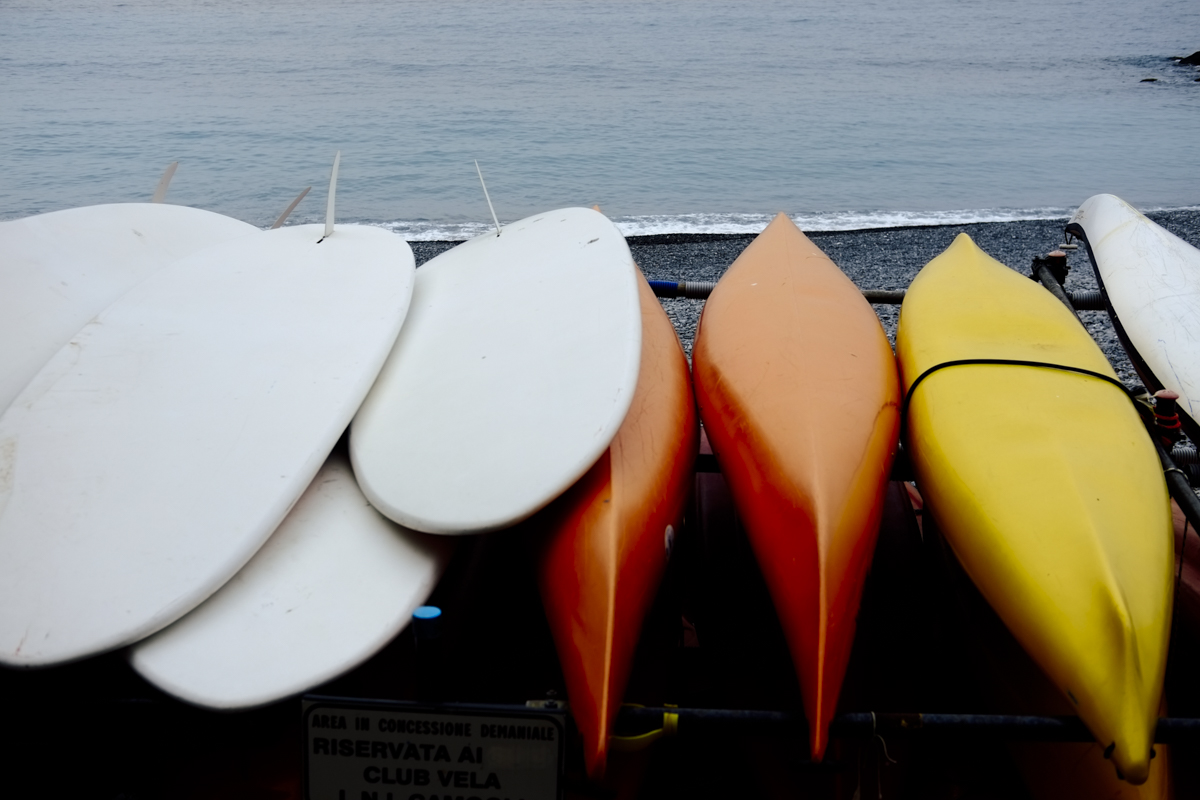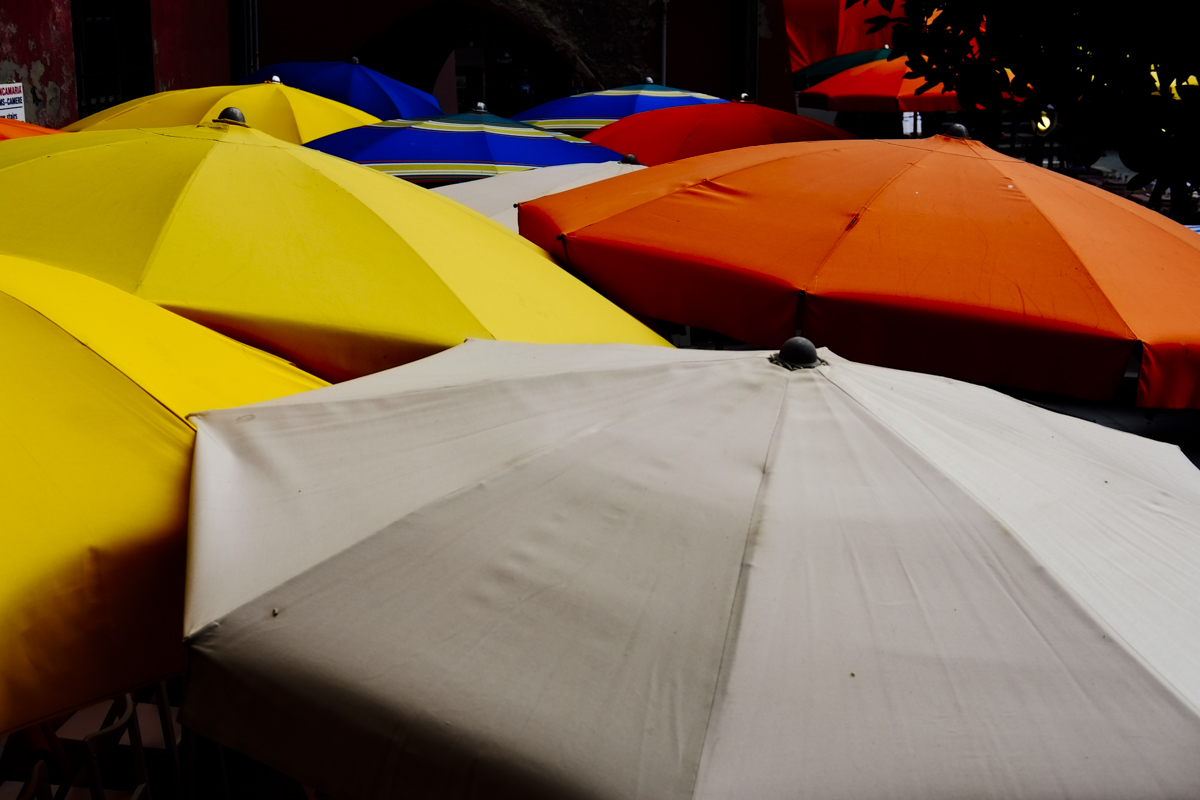 It has been a bit of a learning curve to master the art of zone/peak focusing offered by the camera. I am shy to approach my subjects directly, especially when I'm just learning the language, therefore I rely on manual focusing set to about 2 metres. I then release the shutter discretely. And for all the instances I do require to switch to the camera's autofocus I cannot recommend more taking some time and learning to use the AE-L/AF-L button for pre-focusing. The setting is to be found in the menu and if you'd like to look into it please have a look at this short article.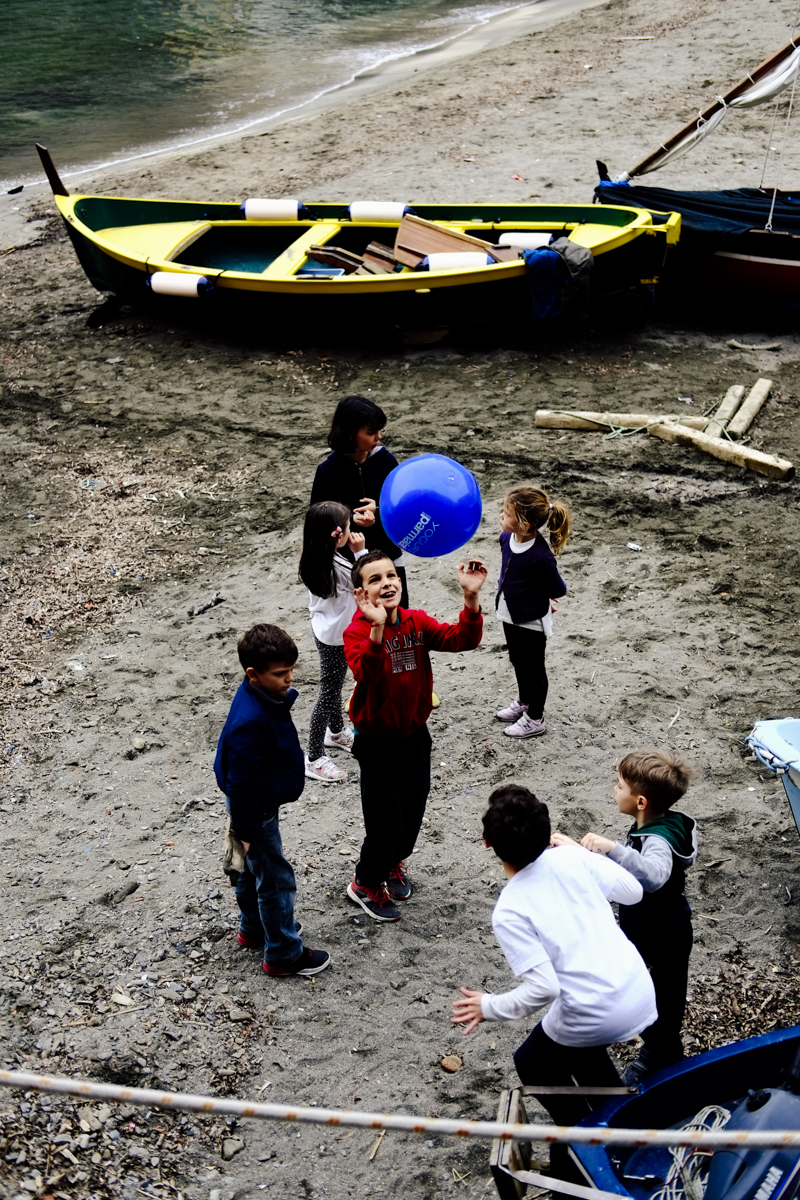 There have been numerous articles written about the fact that with the Fuji X one becomes invisible almost, inconspicuous and by this able to catch more moments and situations that otherwise would be more difficult to catch with a bulky DSLR. This has certainly proven right during weddings I shoot with the X-pro1 and on the streets of course. My subjects are not threatened by the bulk of the equipment, they do still react but don't seem to mind and actually, from my experience, are convinced you're shooting film due to the retro looks, therefore somehow OK. This psychology of using the system in these situations simply feels natural and so adaptable.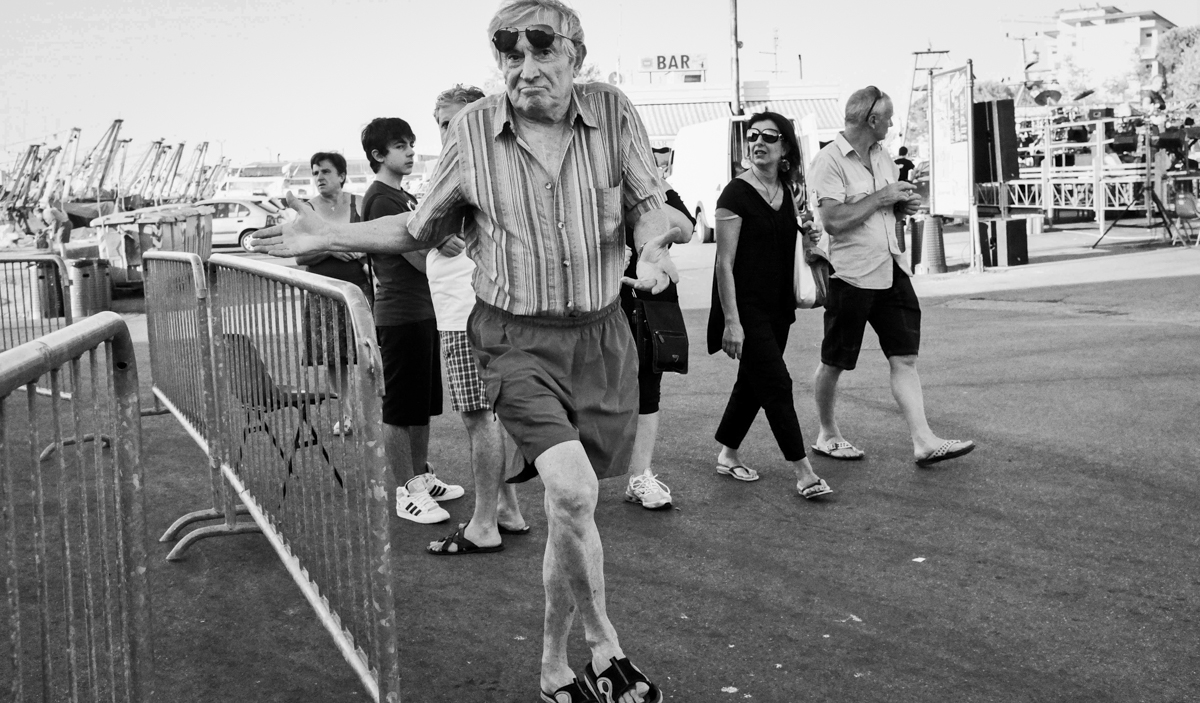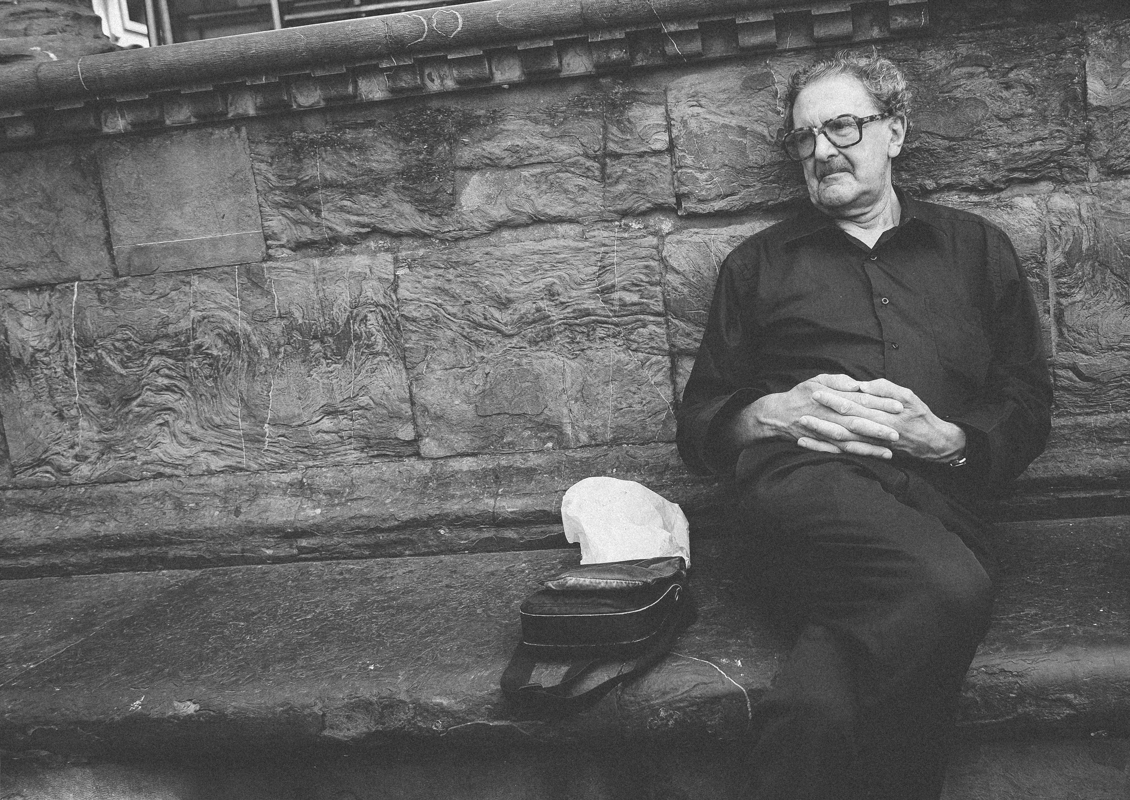 Moving onto previewing the photos on a computer and evaluating results, what I have discovered after manipulating the outcomes is that there was little need in fact to push the sharpening to +1 in camera in the first place, especially with this lens. I compared some results with newly taken photos on my return at sharpening set to 0 and I've noticed that I'm actually happier with the edge and contrast rendering of that setting especially when stopping the lens down to show more focus. It might be a matter of personal preference however to my eye it simply seemed correct and appropriate.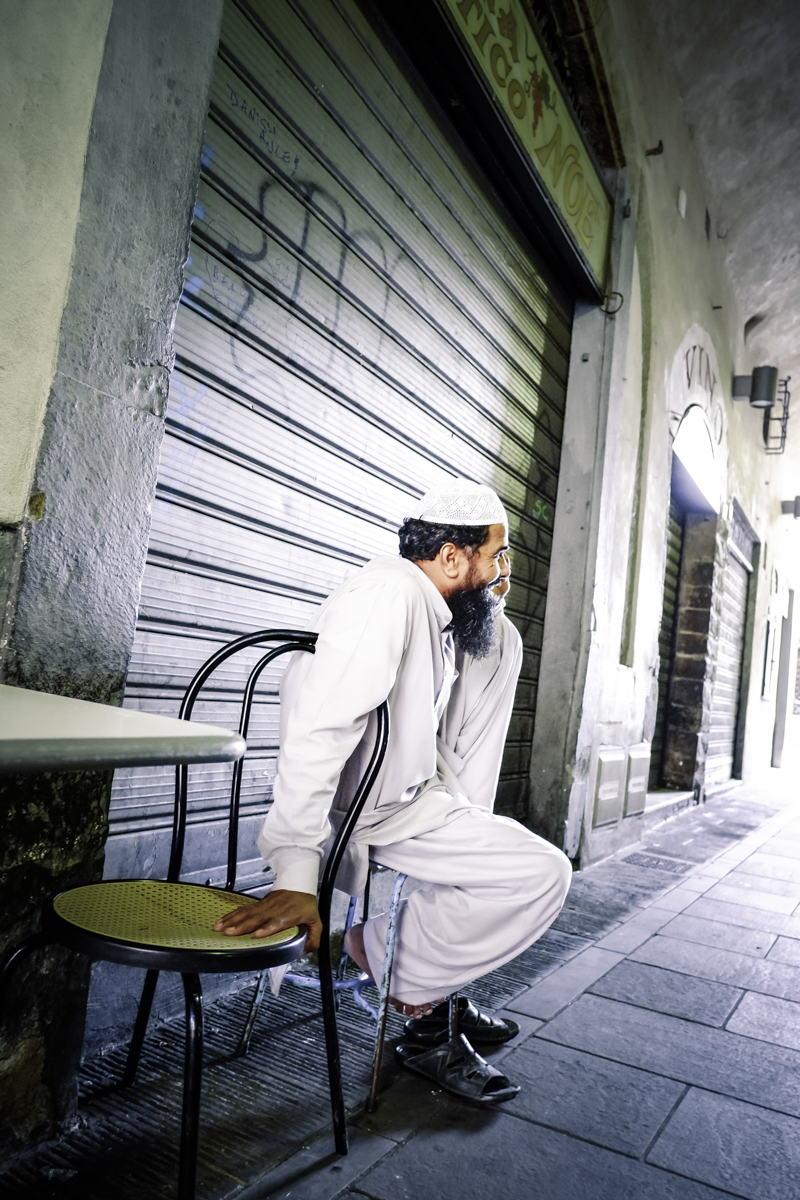 Then I have worked on manipulating the results from the RAW files and this opened new gates. Granted, the files are to be approached differently than the usual DSLR files from Canon or Nikon however the amount of information available is mind blowing. I've found that the range of colour one can apply to the RAW and details to be obtained are very rewarding when not in a rush. My complete workflow for the RAW files from Fuji is: tone curve, shadows and highlights, tonality, optional or necessary cropping and finally sharpening however for that last step I head over to Photoshop and use the high pass filter rather than Sharpen slider available in either LR or PS. I find that the edge sharpness is less "artifacts-ill" then and works best for me.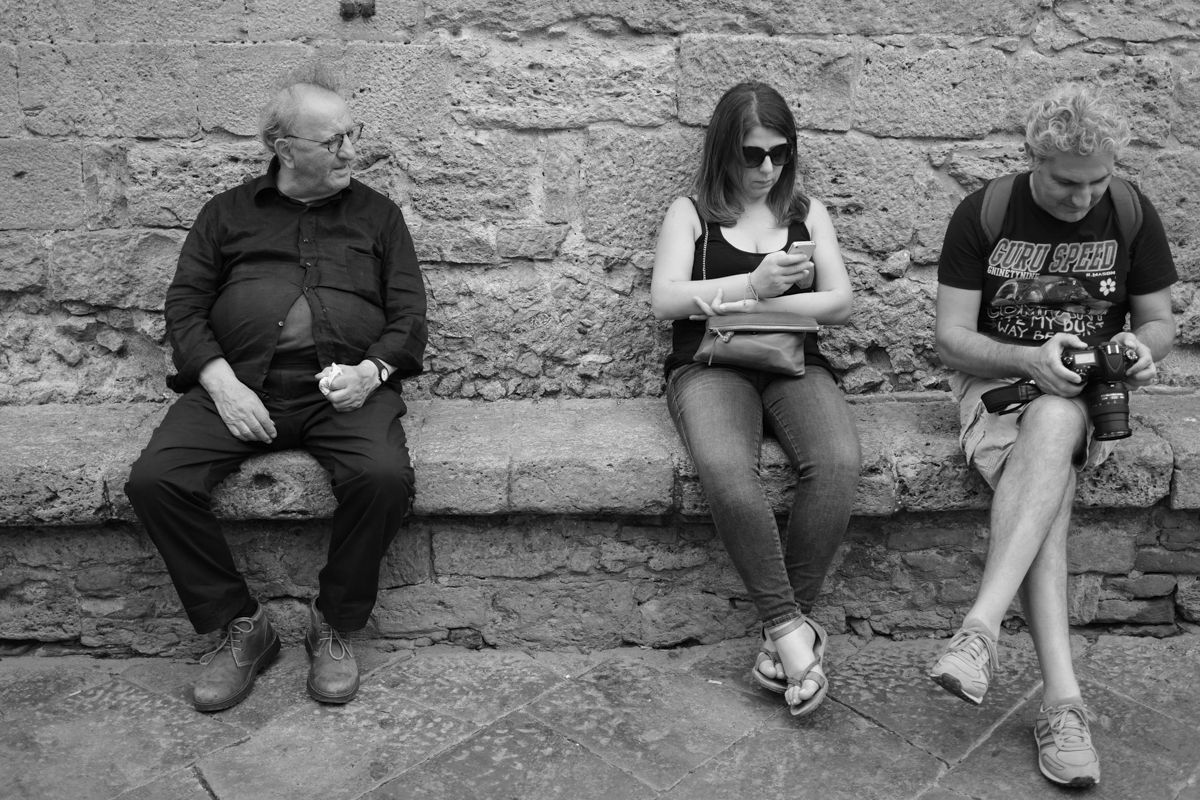 Finally I wanted to comment on Italy and why I love the X series from Fuji to use as a tool to photograph the streets, its people and landscapes. I simply love the contrast the italian streets offer in its cities, its sun-washed colourful walls set against beautiful blue skies and the lively people who are so easy to talk to and laid back. Whether it's colour or black and white, Italy is a setting where there's abundance of situations, forms, textures, light, shadows and motives to capture. And if you're thinking that the harsh light of the siesta time is too strong think again how to use the textures around you to act as natural reflectors. It's all there, a truly complete package for all types of photographers.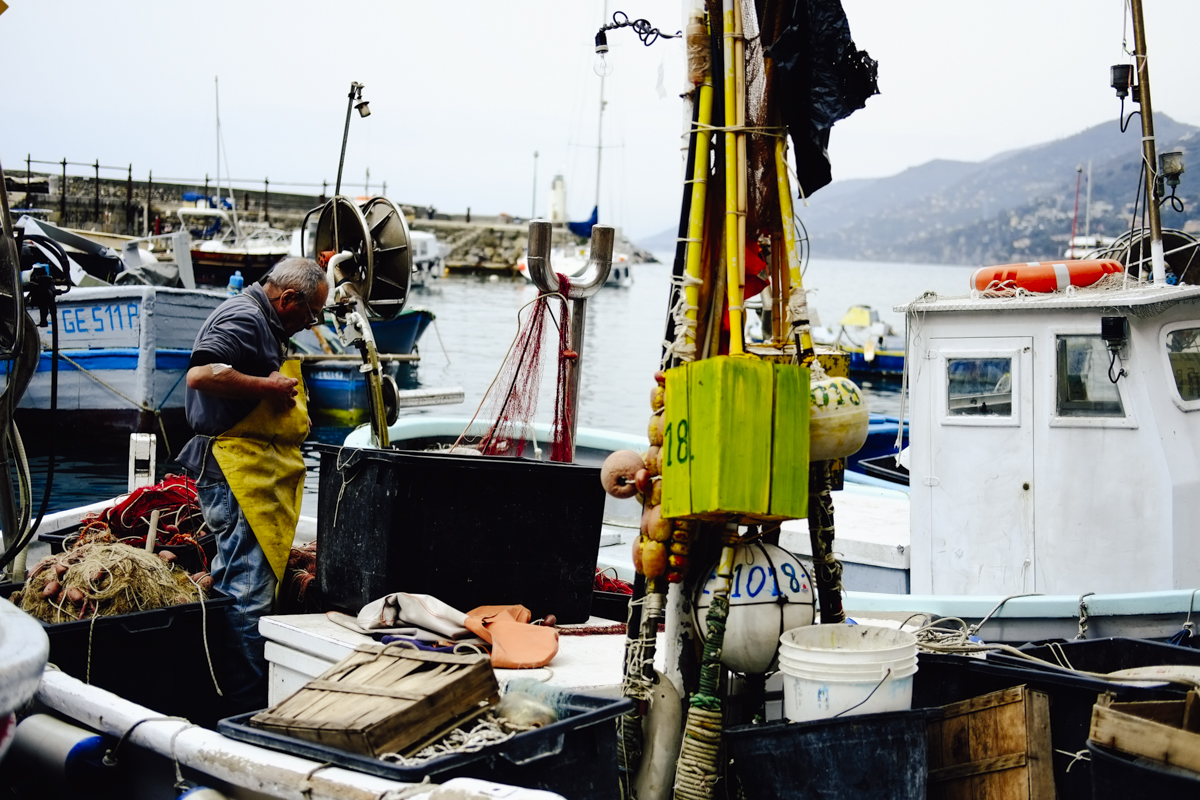 To conclude I must admit I am now a full convert to the system and photograph with passion discovering new approaches to both work and personal work. I am discovering new workflows, techniques and am mind blown by the results from the system. And I can't wait to see what the future holds.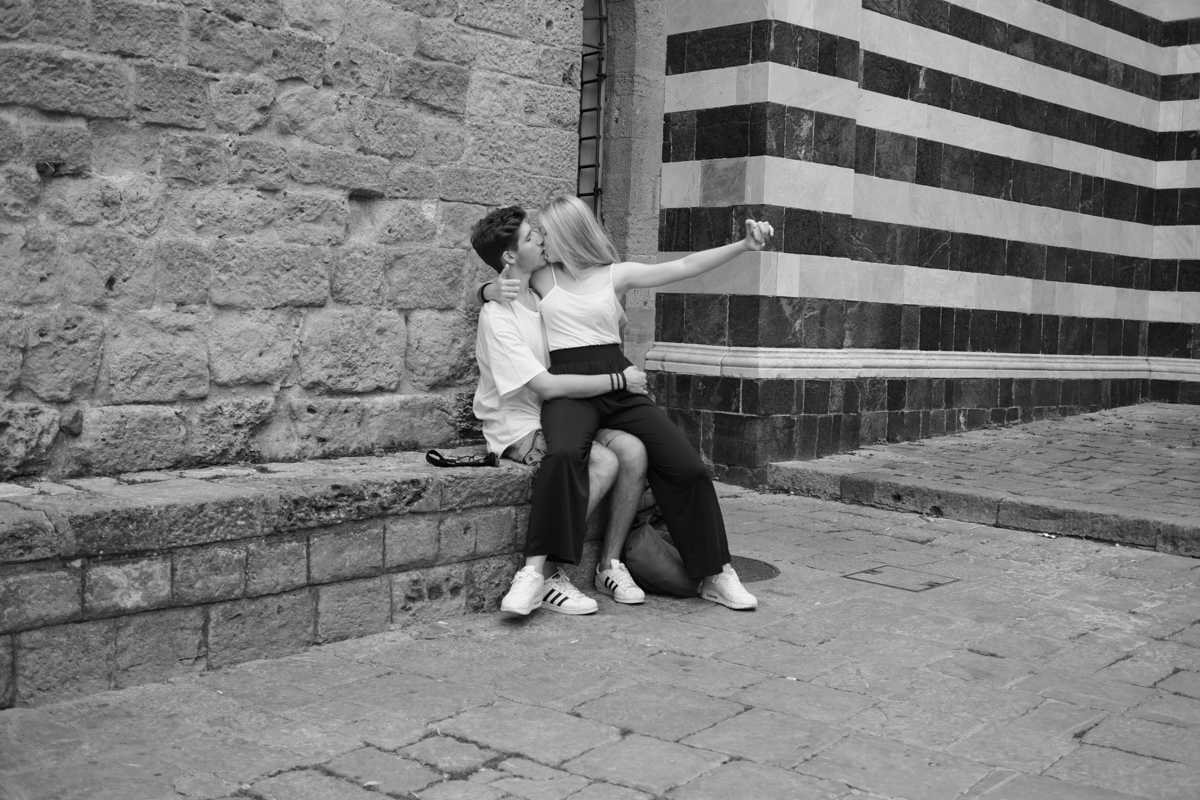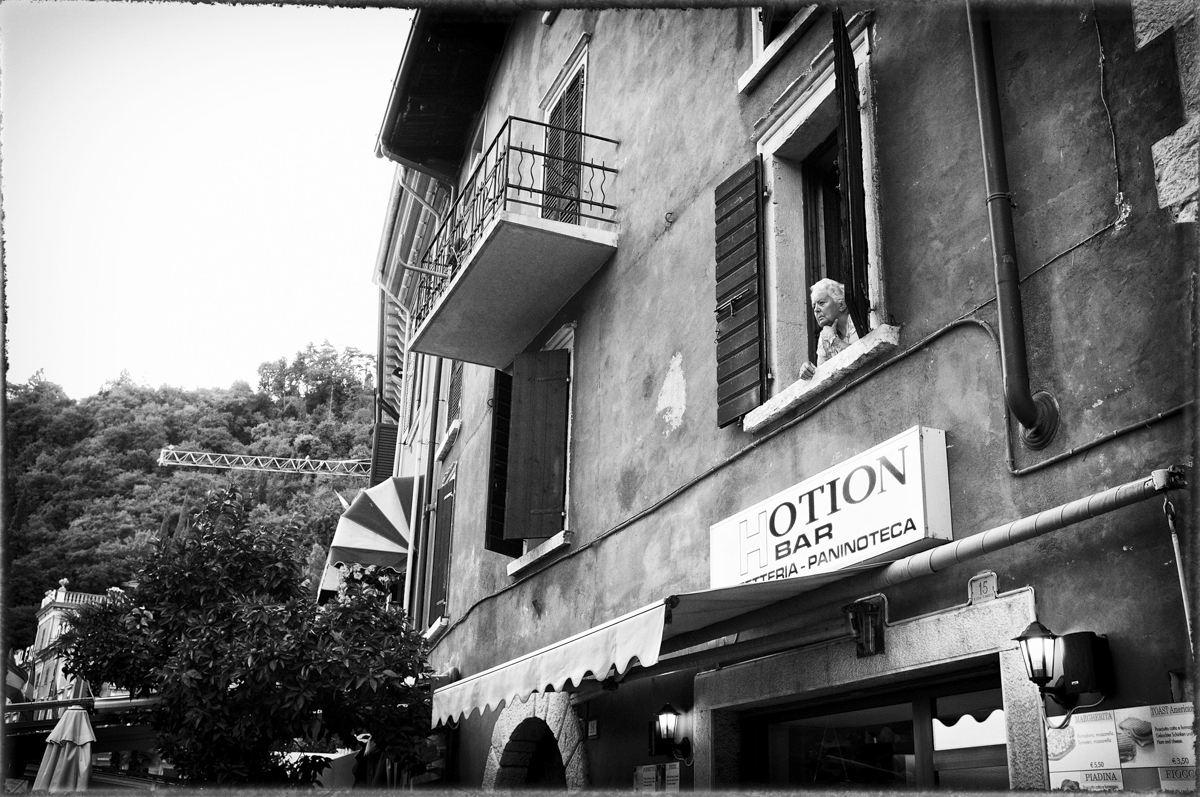 About Author