Armed with an X-T2 and a trio of prime lenses, Steve Thomas rides into the night to shoot some handheld after dark images.
It wasn't so long ago that a masked man riding a motorbike armed with a 35mm at night would find himself arrested, but these days things have changed somewhat.
Okay, so I'm not talking of a 35mm gun or pulling off a late-night hoist, although I am stealing in a way, only my bounty is in the form of images – fast run-and-gun pictures of people and scenes captured at night from behind a sweaty face mask and from the seat of my scooter.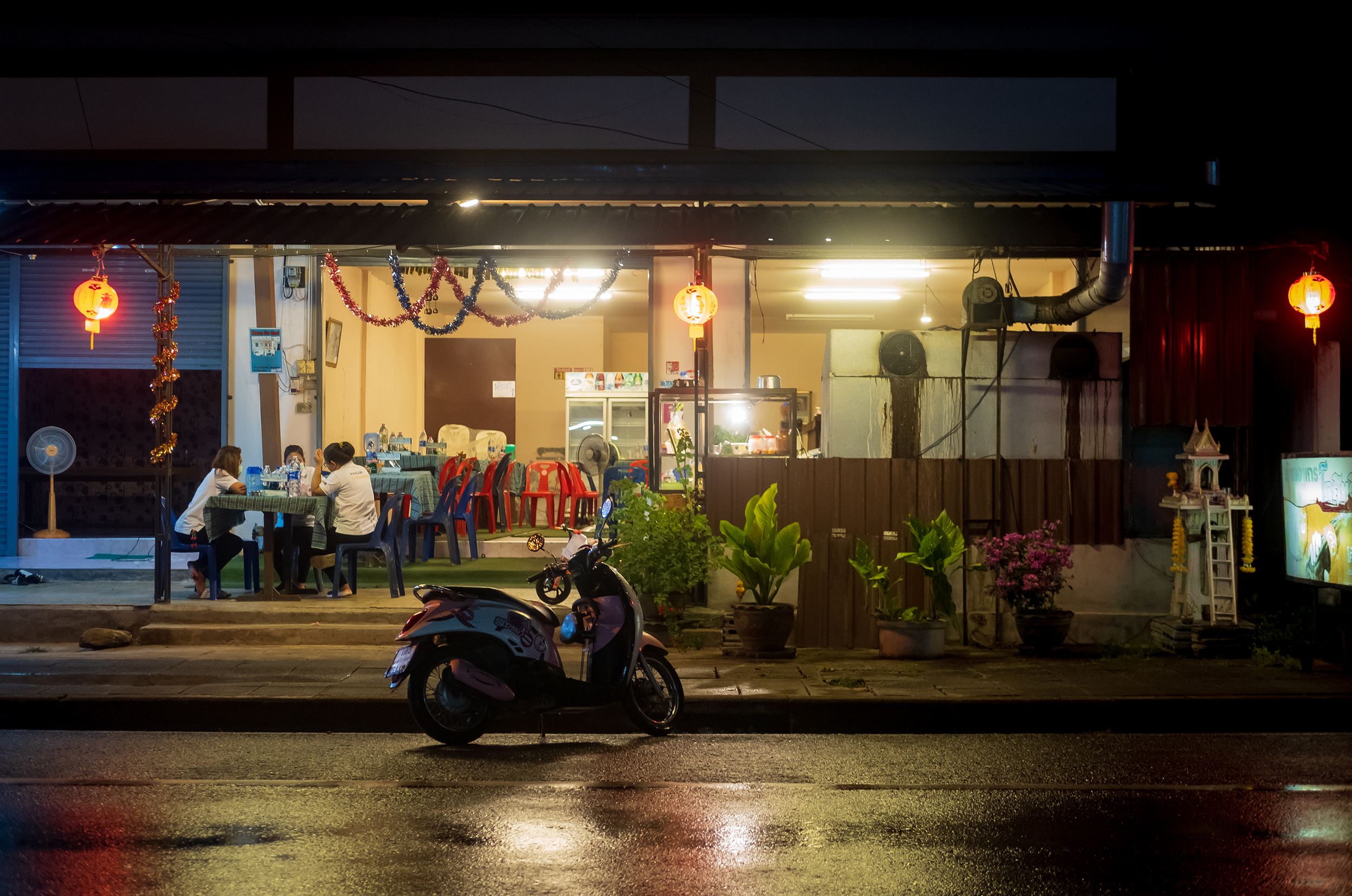 It's been 2 years since I last ventured out after dark, apart from putting the rubbish out, and so for me, this was another step back towards some kind of normalisation in a very un-normal new world. Restrictions, curfews and common sense had combined to leave me like a reverse vampire, only venturing out in daylight hours. Going out at night had been either illegal, irreverent or simply not a risk worth taking during the ongoing rage of the pandemic.
It's been strange, sat at home either in front of a computer or behind a glass watching YouTube for such a long time.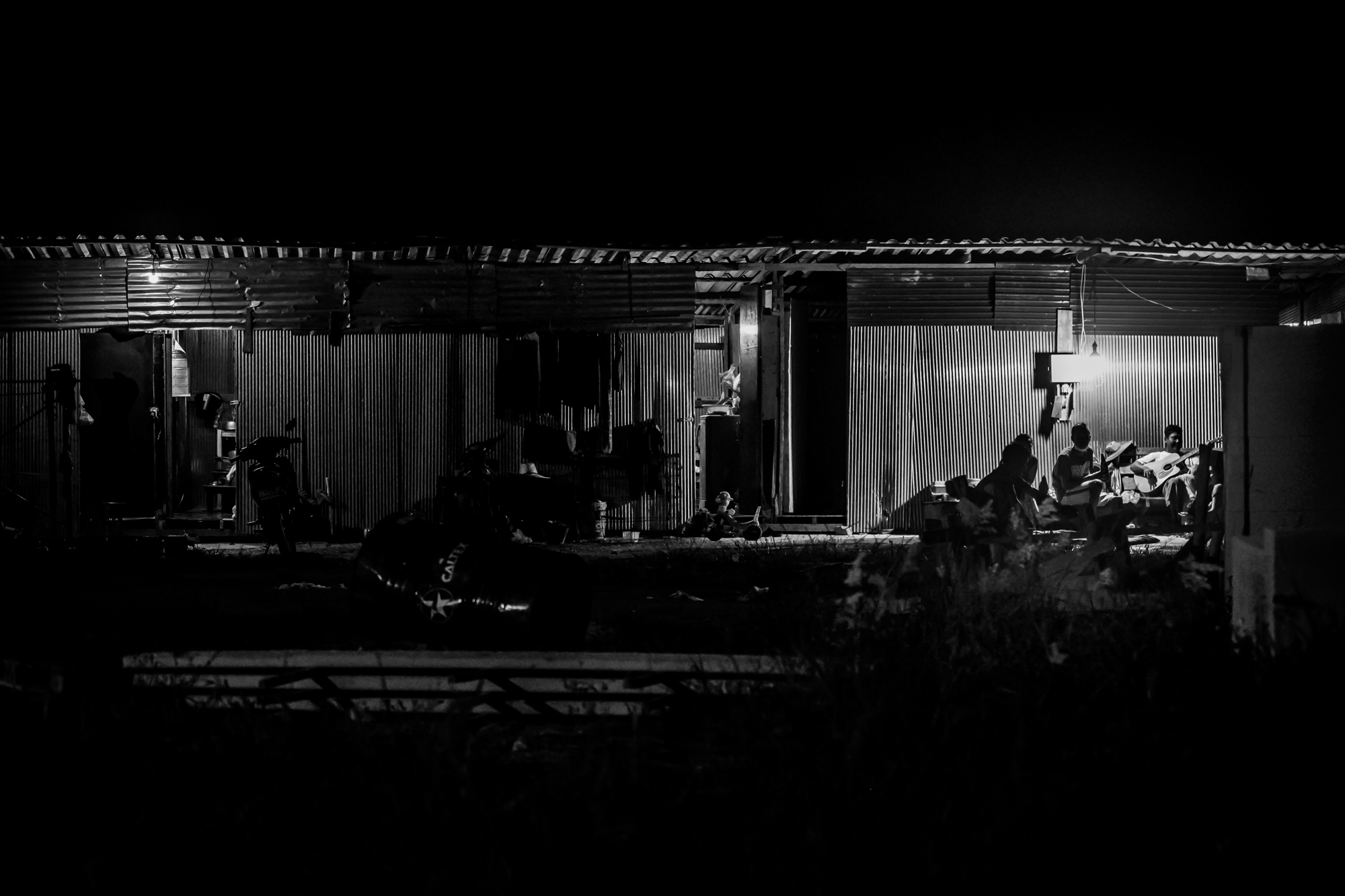 As restrictions eased I'd been venturing out in daylight hours shooting life return to the local streets but had always made sure I was back before the evil and infectious night fell. One night I decided to saddle up the Honda and brave the night, just out of curiosity, to see if people were actually still out there, whether life was continuing or if it was just me stuck at home doing the right thing. Was I right? Was I wrong? I just didn't know anymore.
Being a fair way from the local town I kept things on a very short leash to start with, just staying close to the nearby strip and village, tiptoeing back. It sure was quiet, but then again it was before, although it was definitely a whole level of quiet. One night I decided to go for it and to drive into town, just to see what post-apocalypse looked like in a small Asian town. Was everything closed up, were people hiding behind the shutters and quivering as the masked foreigner rode through town like one of the four horsemen of the pandemic?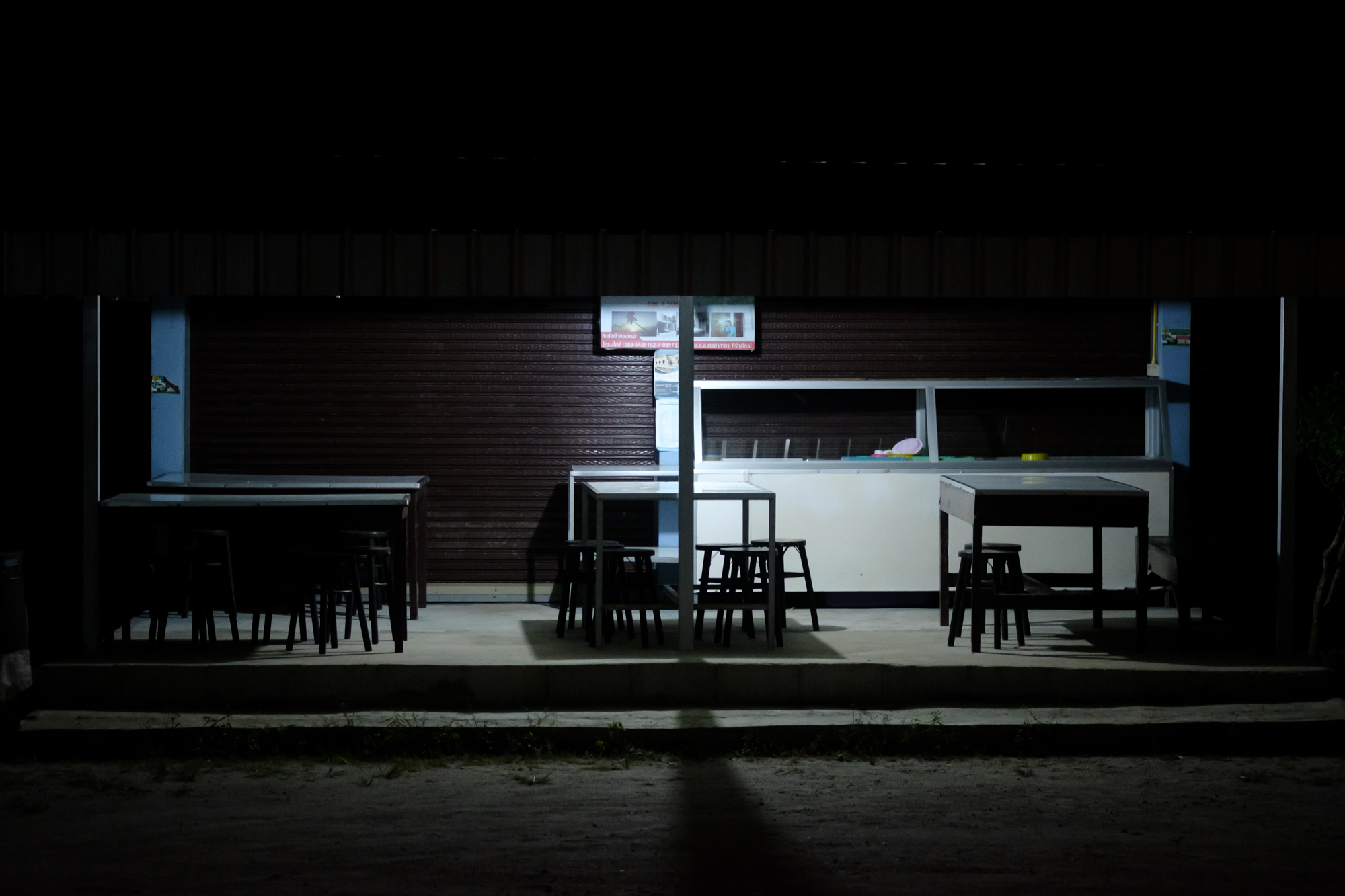 There was life
Well, much to my surprise there was life on the streets and plenty of it. I came back somewhat dazed and confused. Had I been locked at home alone for two years for nothing? Had it all been some kind of a prank?
There was this sense of indignant wrong topped with a helping of curiosity to the stale air behind my facemask and so I decided that I would do it all again, only this time I would dare to take a camera along and see what I could capture.
Darkly distanced
Shooting at night in far-off places is all part of the mix with my work as a travel photographer, and for me that generally means being in the thick of a bustling night market, in food courts or with a tripod capturing long exposures, none of which were either options or something I would really consider at this time.
In my last article, I talked about how a tall foreigner with a camera stuck out like a small thing here these days and so I figured that would potentially be tenfold after dark or lead to slurred conversations at close quarters, which were something I didn't want to take part in. Going a little Martin Parr and gorilla hit and run seemed like a good but yet potentially hit and miss way to go about things, albeit from a distance and flash free.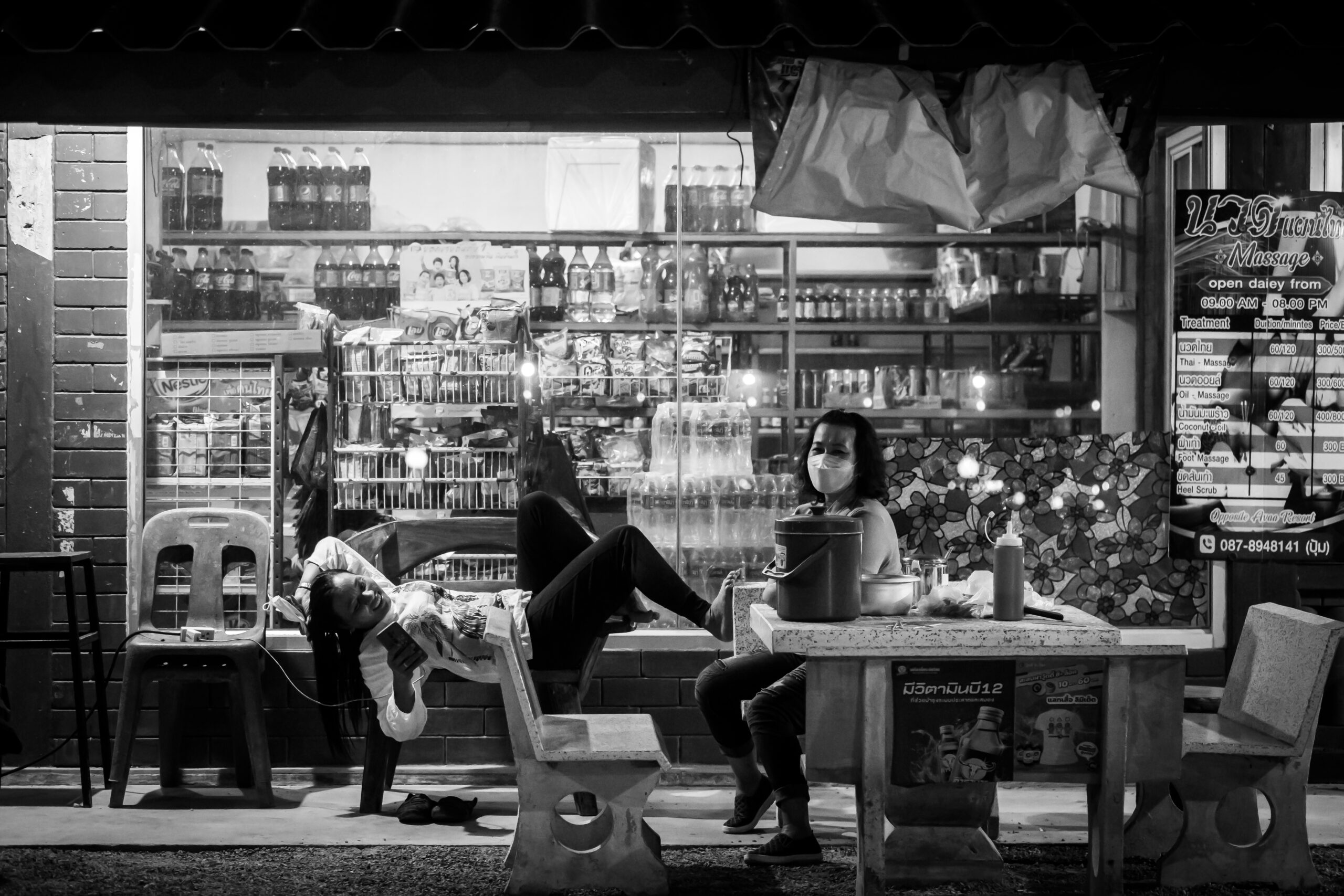 My personal remit was to try and be as fast and anonymous as possible, or to flip the gregarious and brave coin when that wasn't an option. As much as it was a tad nerve-wracking at times it turned out to be a great way to do this.
It all started way after blue hour, as things in Asia do not generally light up fully any earlier, and anyway, I wanted that total darkness, partly to help my anonymity and partly just for the challenge and mood of the situation, which is a distantly tense and friendly one overall.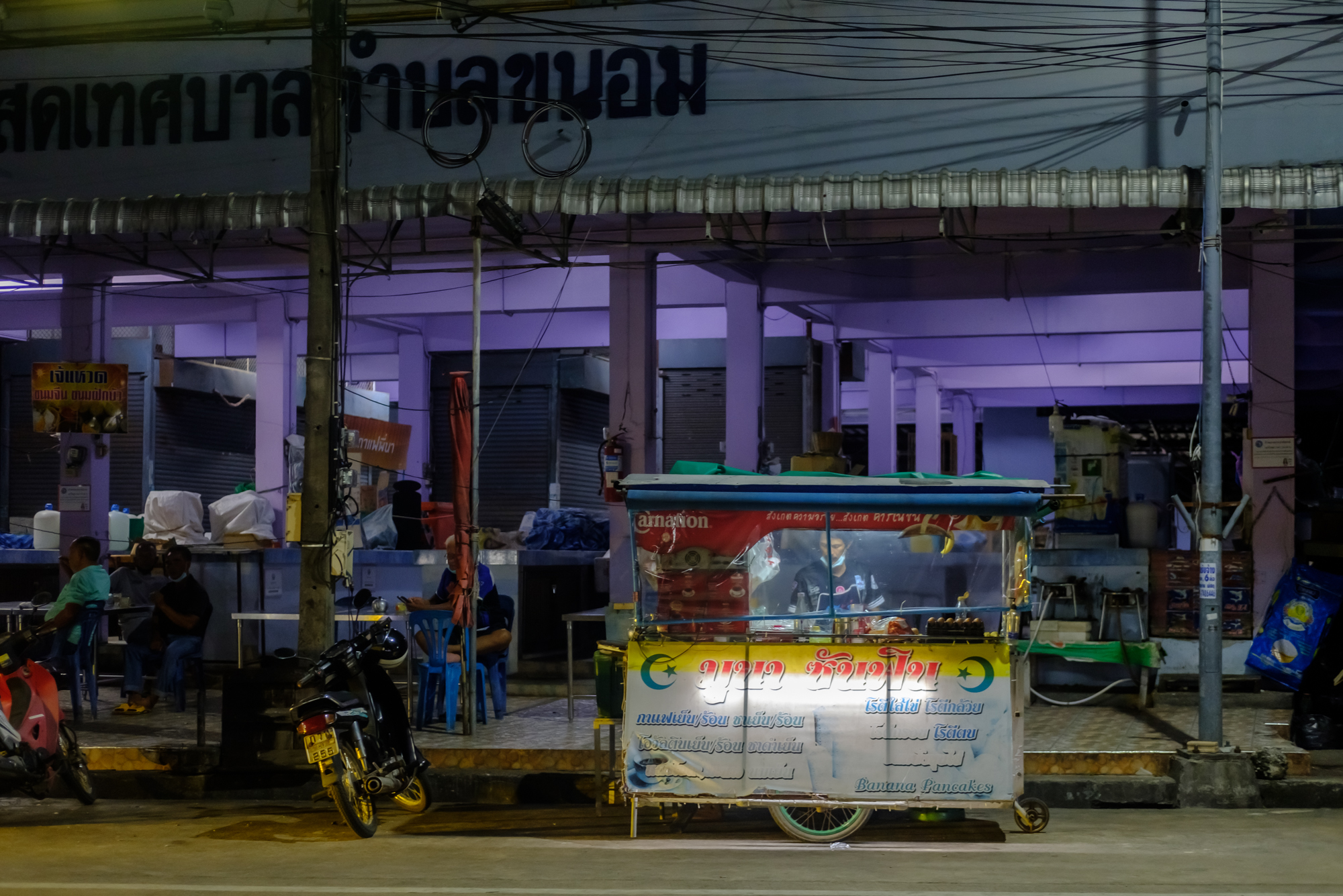 Prime suspect
In all, I own just three Fujinon prime lenses and, as luck would have it, I happened to have them all with me: the XF18mmF2, XF35mmF2 and XF60mmF2.4.
I didn't want to get too close to people or to have to get off the motorbike, and so my idea was a smash and grab­ ­– to set up the camera in advance and then pull up and capture a scene as fast as I could, manually adjusting settings If I'd misjudged the scene and aiming to keep ISO as low as I possibly could.
The XF35mmF2 seemed to be the logical choice for this. I did not want to get too close for comfort and the wider scenes would be just too noisy to shoot on the 18mm. As for the 60mm, well, it would be just too long and slow for a job like this. Or so I thought.
Things were very different out there when compared to a couple of years back. I have to admit to feeling a little intimidated and a little like an immoral thief at times, but it didn't play out that way. It was weird; I actually got a real buzz out of it and ended up having some great times and distanced interactions with people, not unlike the old days on the streets, only different – very different. Plus, it was a big confidence booster and a great learning experience, too.
Expectations
I wasn't expecting to get anything of worth in doing this, as I'm someone who never shoots high ISO. Anything over 800 is a real rarity for me but it came together much better than anticipated.
What was intended to be a single hit-and-run night out with that sole lens turned into several weeks of one-night stands with the three different lenses, pushing them, the camera and the ISO to the limit to see what I could get out of this humble trio.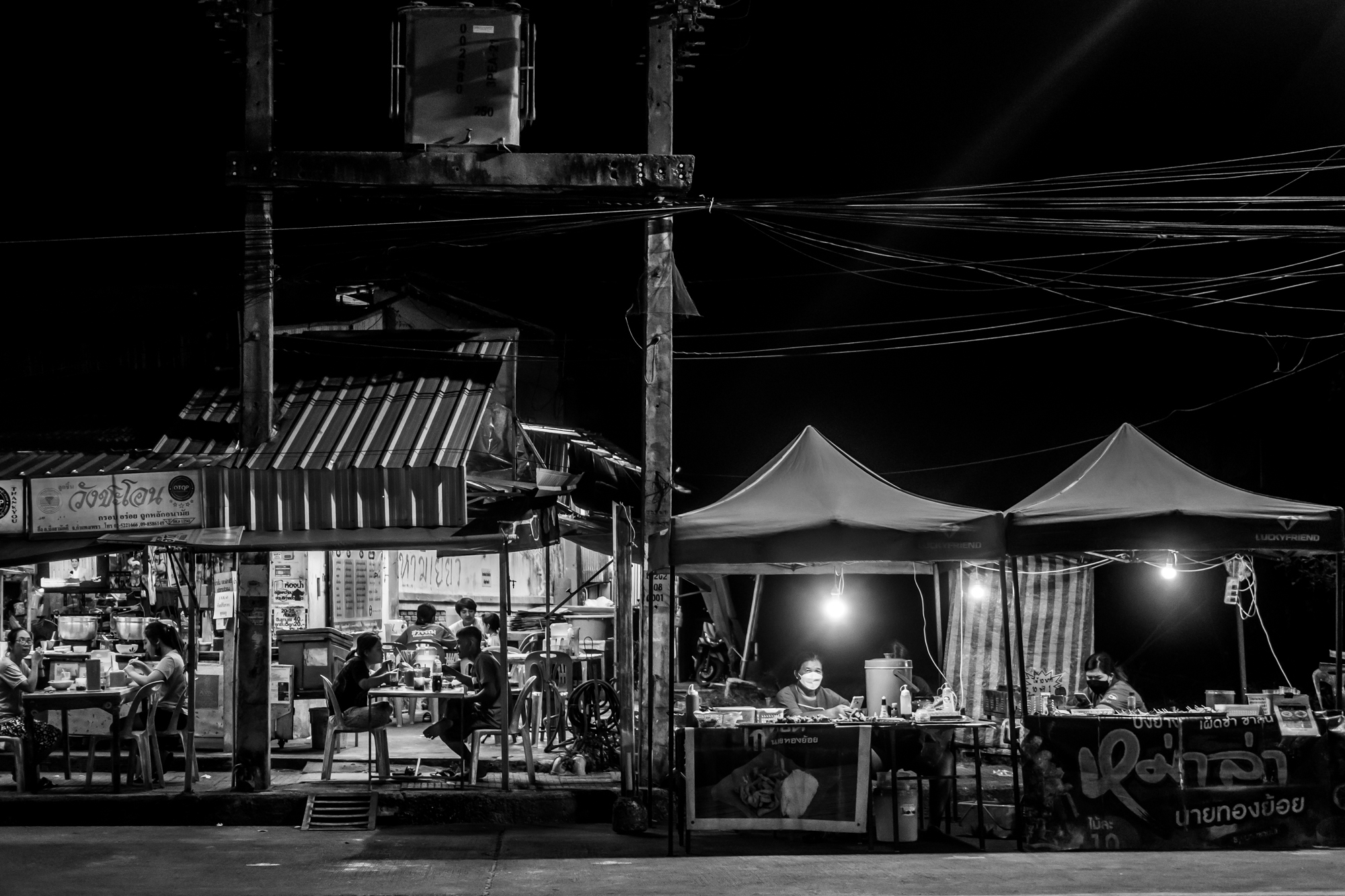 How did they do against my expectations? Well, the 18mm had a respectable and capable place (as ever) and I was able to use it at a distance, but in the current climate, it would not be my go-to for this kind of shooting. The 35mm? Well, so-so, pretty much as of my review of a while back. It's just not a lens that I can take to. It was adequate. My beloved old 60mm? Hands down that was my personal last dance choice, the one that ended up being the real keeper. I have no idea how but it actually seems to work just as 'fast' and well as it does in the daylight, and the focal length also gave me that reach I wanted. From 800 to 10,000 I pushed the ISO through the ranks, and for sure, at the outer limits things are as noisy as a cockfight, but if treated well and used in perspective it's doable.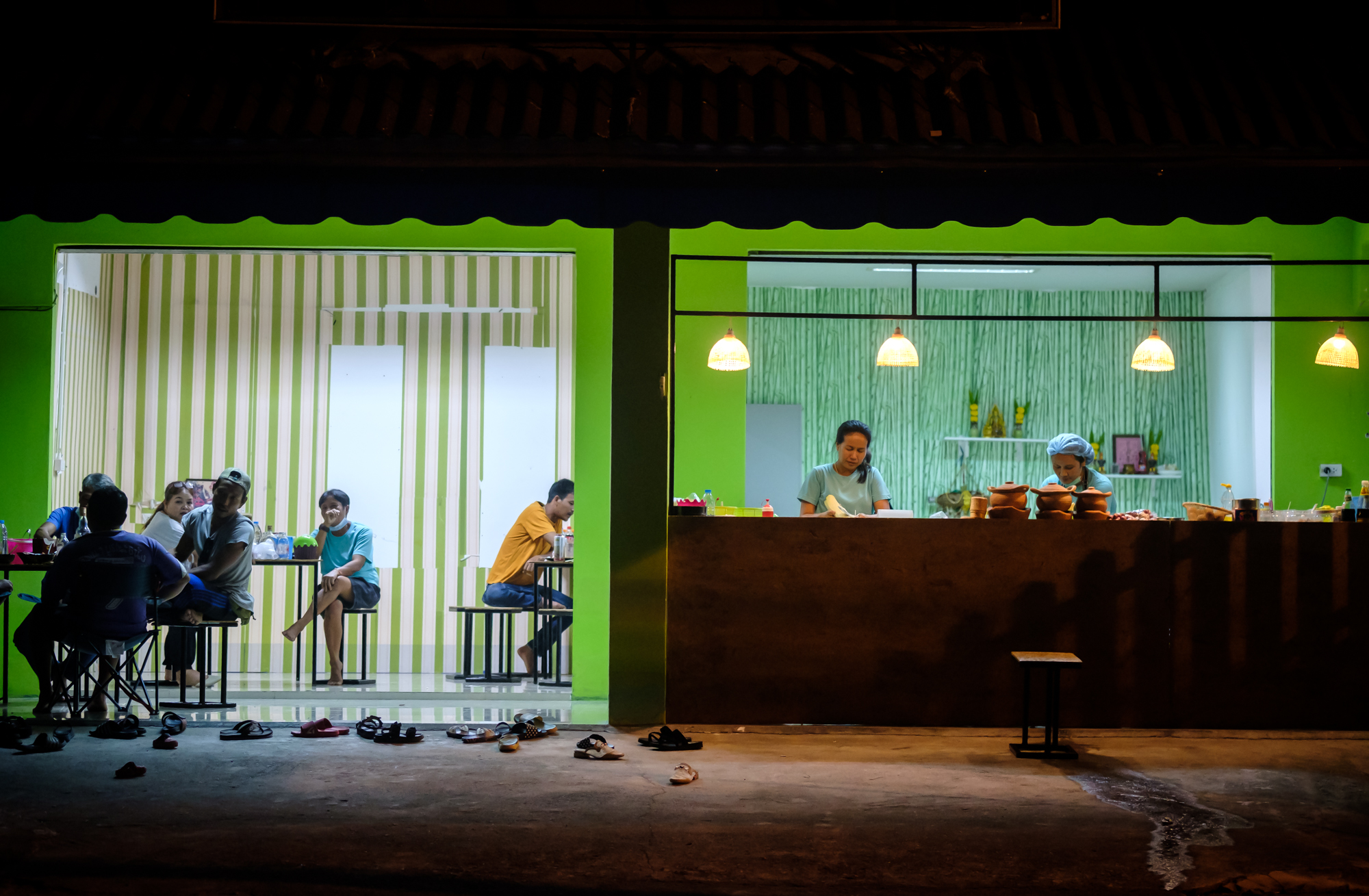 However, the biggest thing about all of this was that it was a huge personal step back towards reintegration in these ever-evolving times. Those evenings were far more rewarding than the 750+ days I'd spent huddled under the cover of a computer screen.